Keto Air Fryer Recipes
You've come to the right place for all the best keto air fryer recipes! We're obsessed with our air fryers as they make life easier in the kitchen. You'll love our easy, kitchen-tested keto air fryer recipes and ideas, like these zucchini chips, onion rings, mozzarella sticks, and even these 3-ingredient recipes for when you're short on time. Make them today and see!
---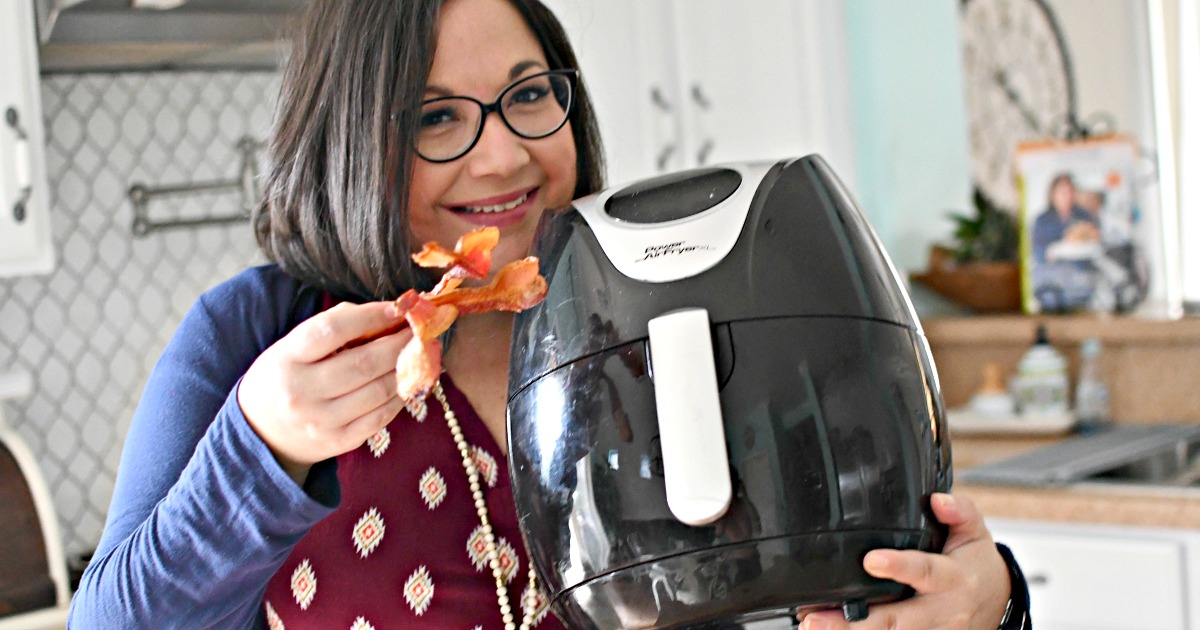 Is an air fryer good for a keto or low-carb diet?
Absolutely! Air fryers are both a popular and helpful kitchen appliance to cook lots of different keto air fryer recipes. I've been using my air fryer just about every day since I bought it and I LOVE cooking with it so much!
---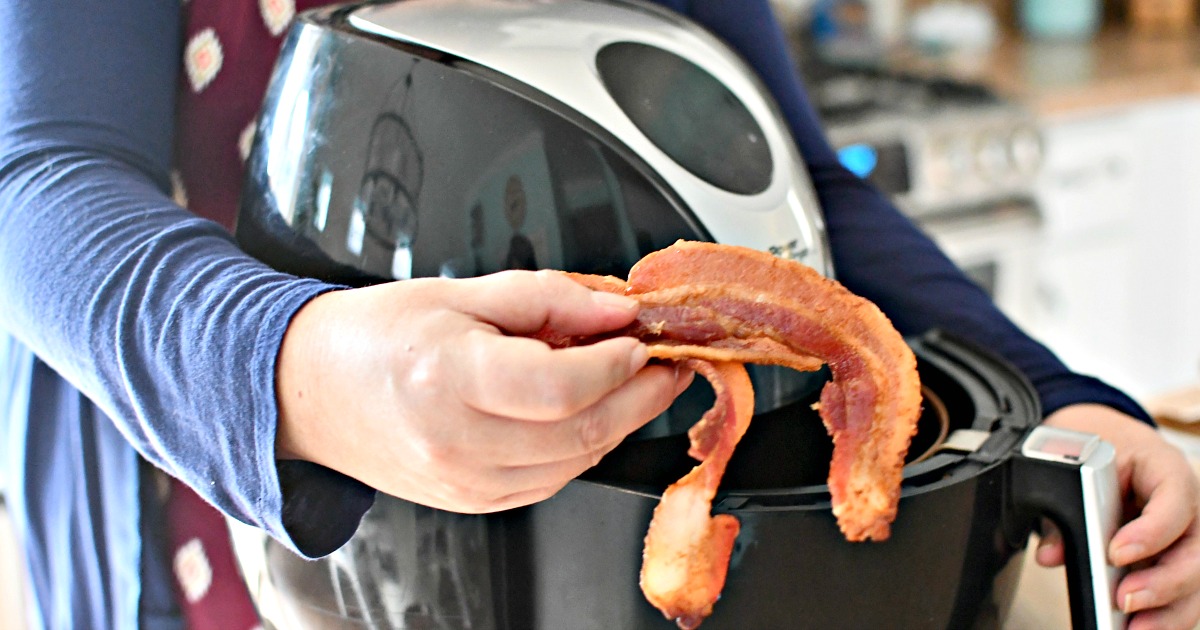 Air frying is super convenient, quick, and EASY! In fact, the
Power Air Fryer XL
is my favorite kitchen appliance right now. It has for sure earned it's spot on my kitchen counter because of how often I use it. In fact, it's so easy to use my tween-aged kids can also use it to make bacon every day, and we all know: BACON IS LIFE! 🥓
---
Here are 11 reasons why air fryers are perfect for the keto diet -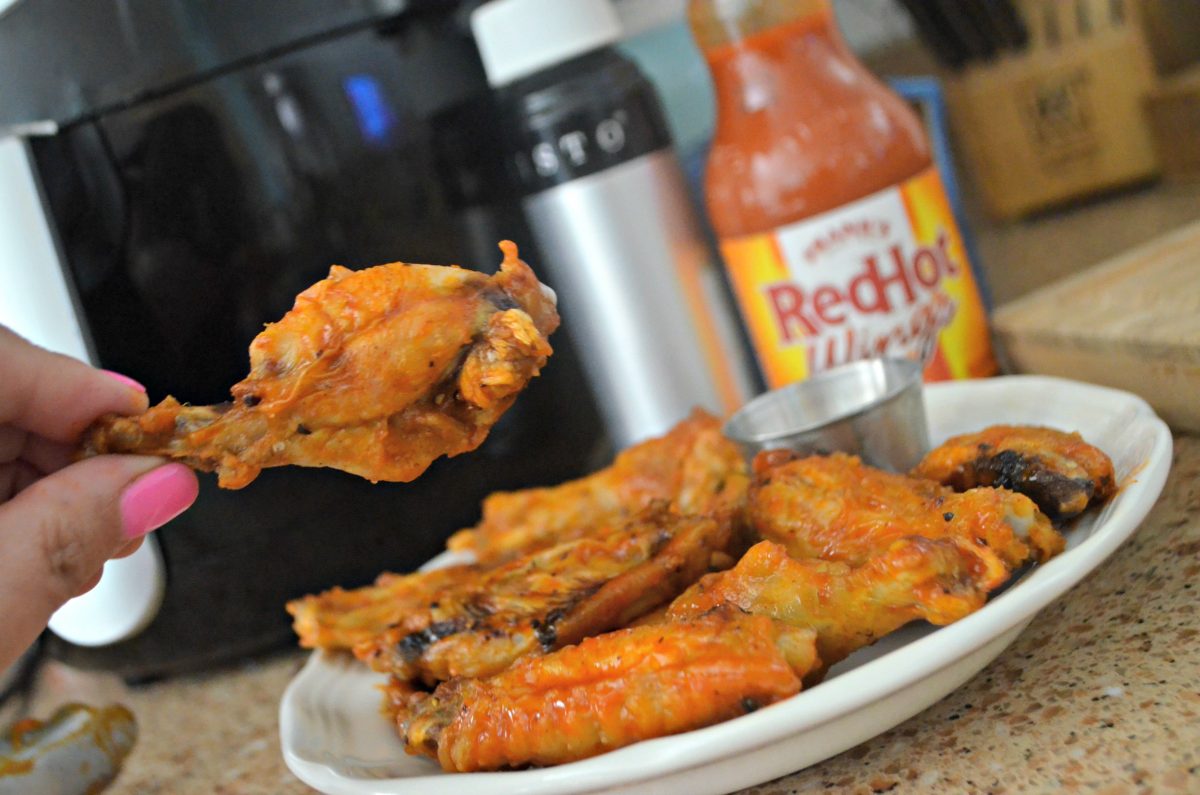 It takes just 30 minutes and 2 ingredients to make fantastic tasting
crispy keto chicken wings using the air fryer
! These are the perfect
keto appetizer
or meal, and are so EASY to make. The texture and taste are PERFECT – super crispy and delicious! Check out
this post
for full directions.
---
This is one of my favorite things I've EVER made in the air fryer... way crispier than oven-baked wings!
---
2. Make PERFECT hard-boiled eggs every time!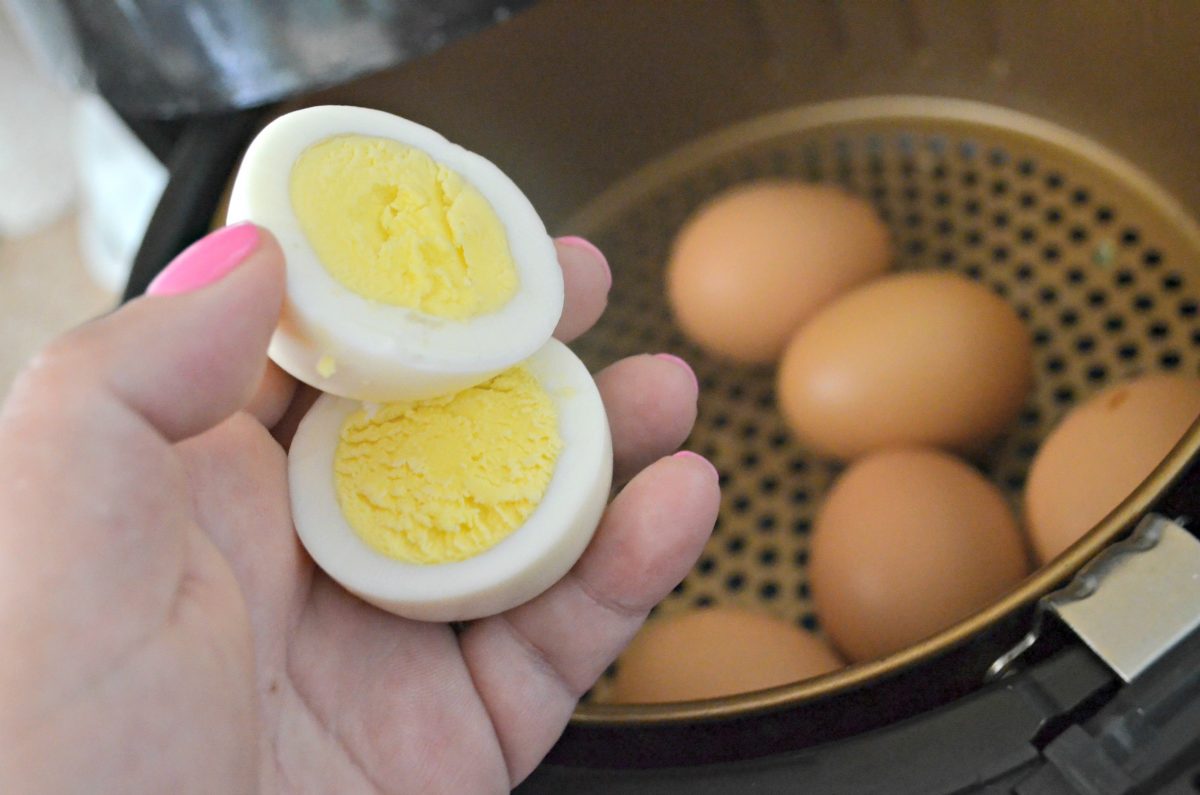 I love that there's no boiling water needed for this fail-proof way of making hard-boiled eggs. Just place eggs in the fryer basket and set the timer for 16 minutes at 260 degrees. Let the eggs cool for a minute and then remove the shells under running water! It's so easy!
---
3. Make crispy keto breaded snacks in the air fryer.

The air fryer can help you make craveable crunchy breaded snacks that are also keto! For instance, I made these super easy
crunchy air fried pickles
by creating a breading out of grated Parmesan cheese and crushed pork rinds! Head
HERE for the full directions.
---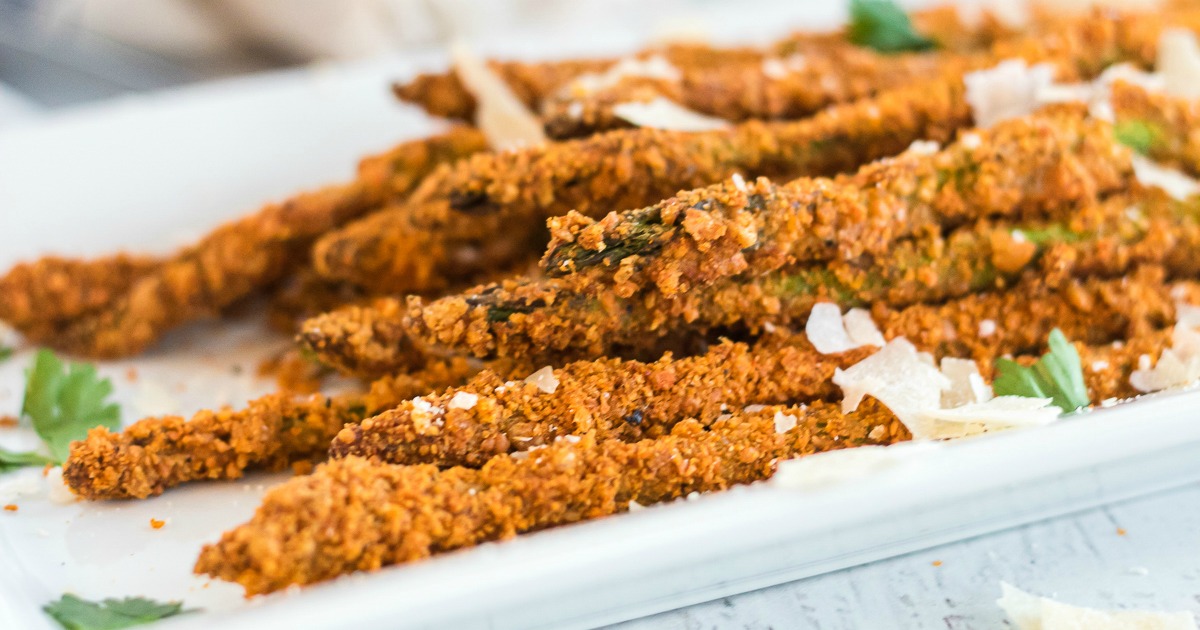 Crispy
parmesan asparagus fries
can also be made using the air fryer! Use
these ingredients
, and then lay the stalks in a single layer, and set air fryer at 400 degrees for 7 minutes to cook.
---
4. Kale chips have never been so fast and crispy.

Crispy
keto kale chips
in less than 10 minutes? Yes, please! If kale chips are your thing, they turn out fantastic in the
air fryer
! Head
HERE
for the details and EASY directions.
---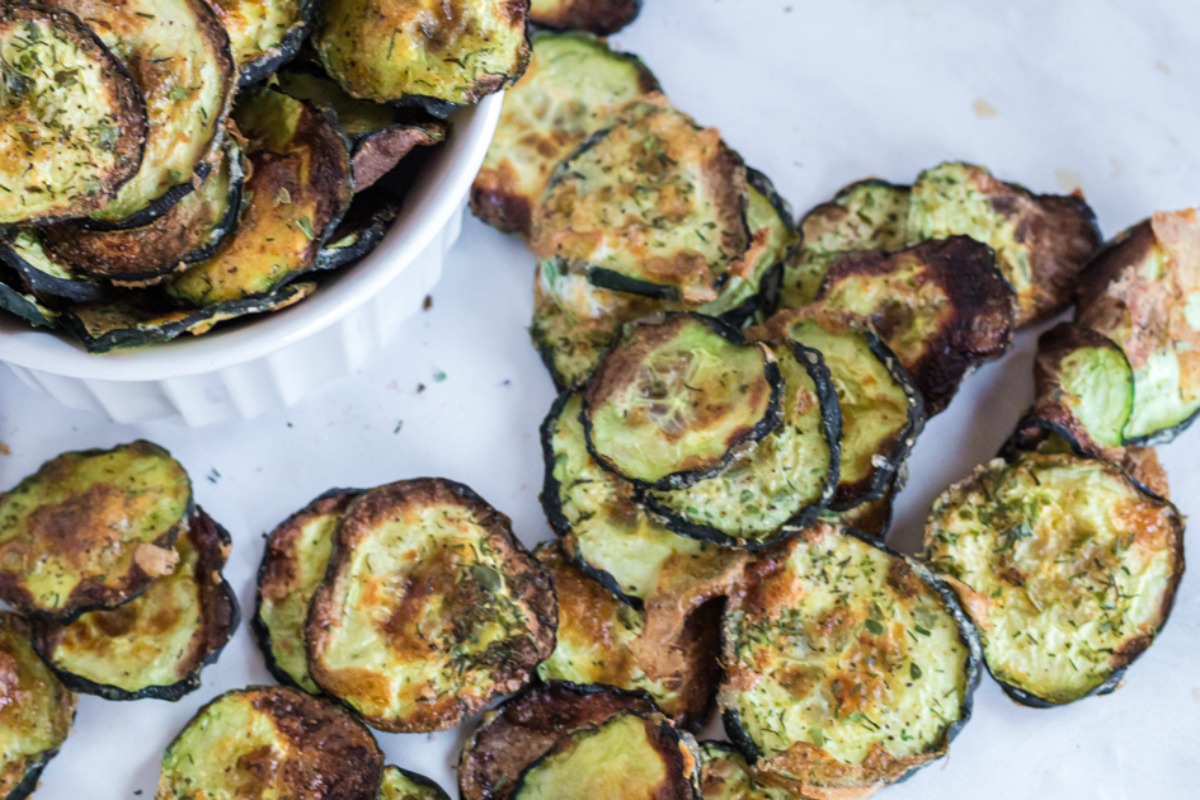 ---
5. Quick keto snacks in the air fryer rock!
One easy and satisfying snack idea is to air fry salami wrapped mozzarella cheese sticks. Cut cheese sticks into thirds. Wrap each with a piece of salami and secure with a toothpick. Place in the air fryer and cook for 6 minutes at 360 degrees Fahrenheit.
---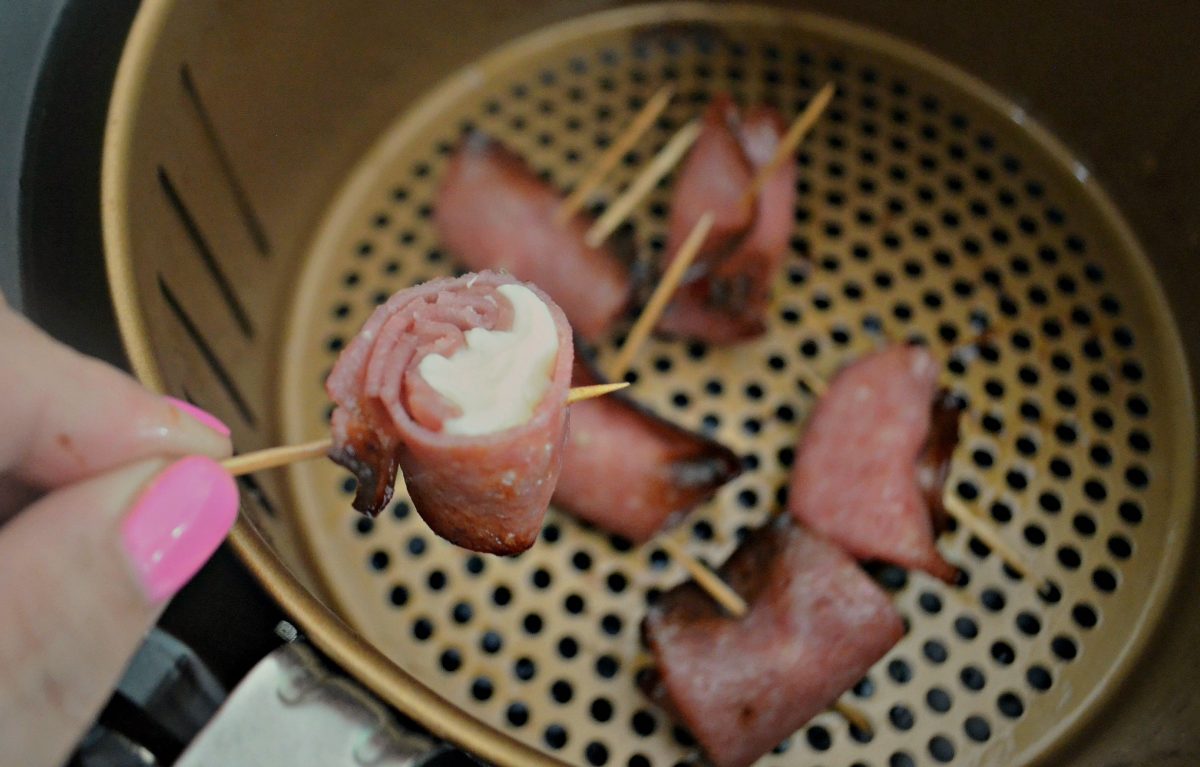 What a yummy and easy snack or appetizer!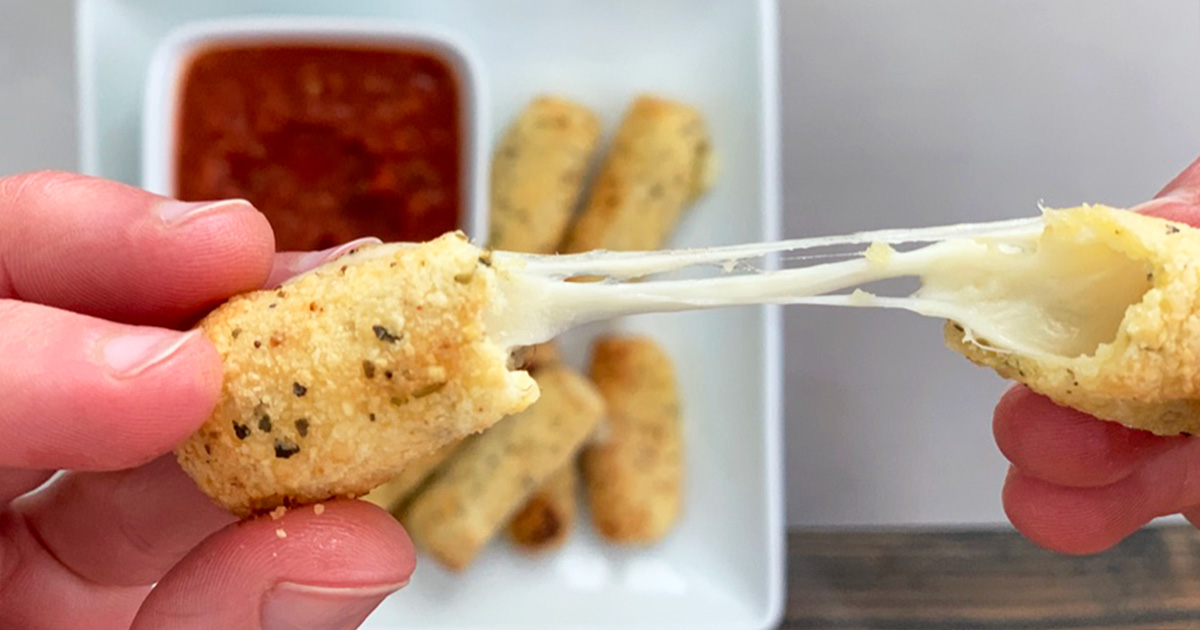 ---
6. Meat turns out DELICIOUS and juicy.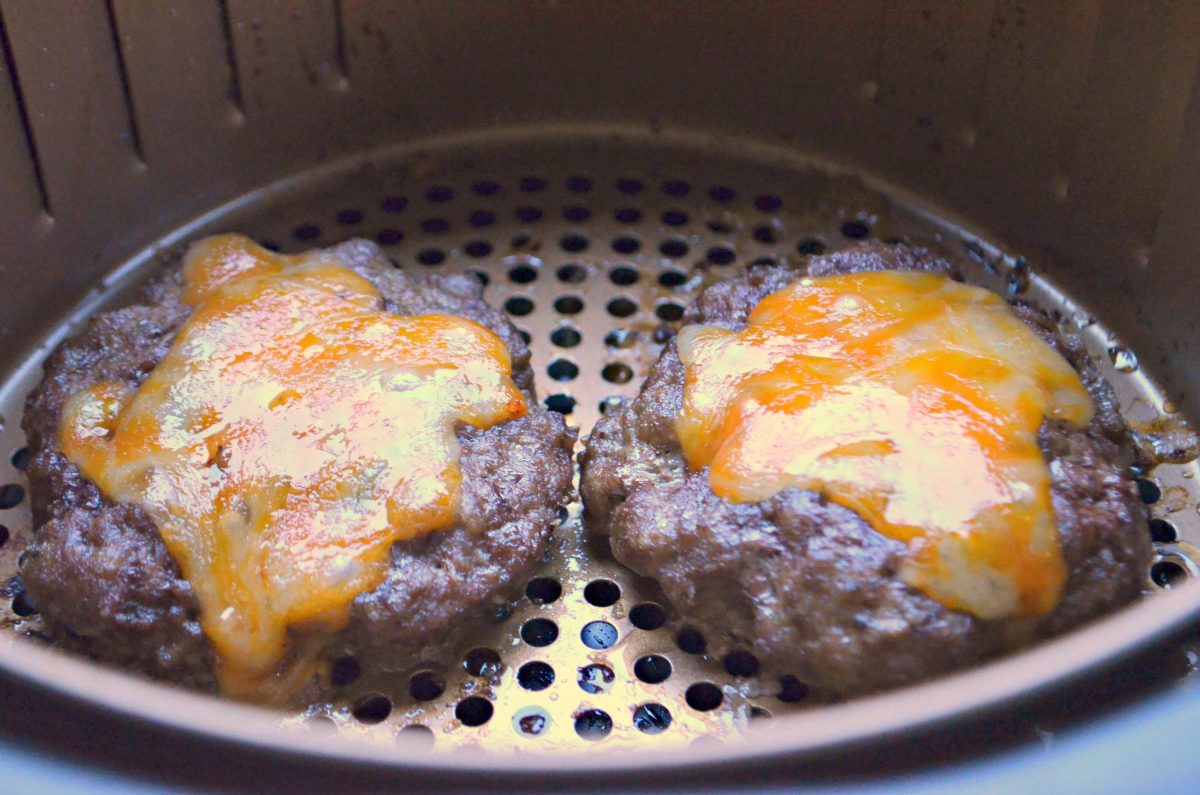 The air fryer goes way beyond tasty fries and snacks. We recently cooked some pretty amazing burgers in the air fryer. Medium-sized patties can be cooked for about 9-10 minutes at 350 degrees, or until they reach desired doneness.
---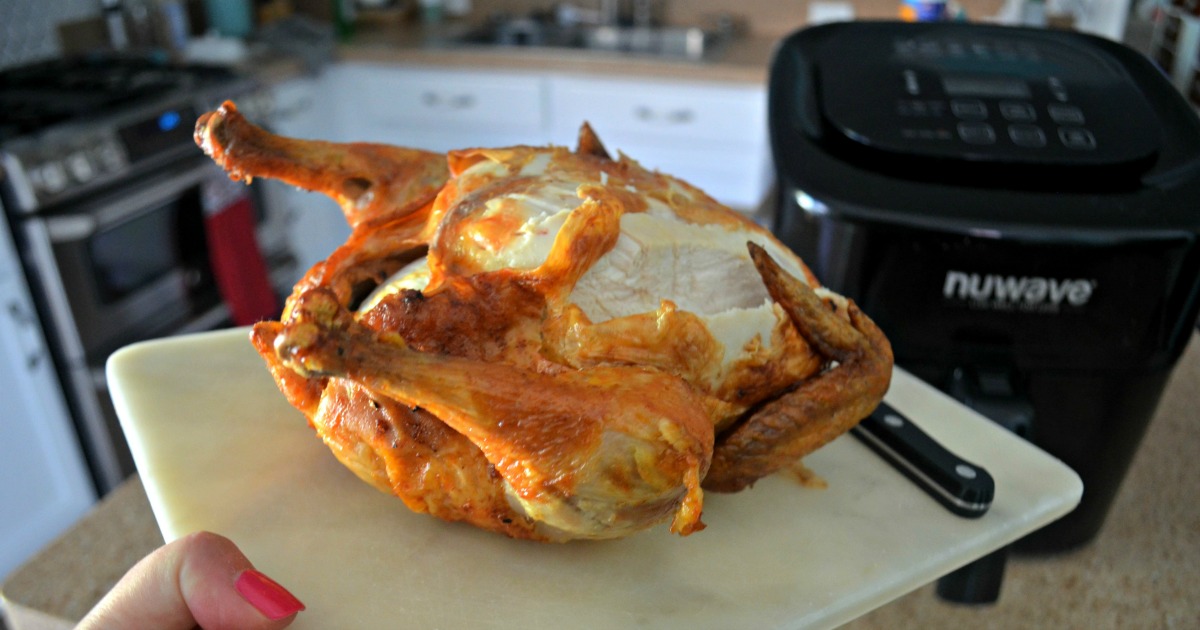 ---
7. Make the BEST Keto fries to go with your burger.
Did you know jicama is an awesome alternative to potatoes for making keto french fries?!
These jicama fries
can be tossed in the air fryer for 20 minutes at 400 degrees, and then you'll be in for the ultimate keto french fry experience.
---
8. Keto-friendly veggies crisp up like a dream.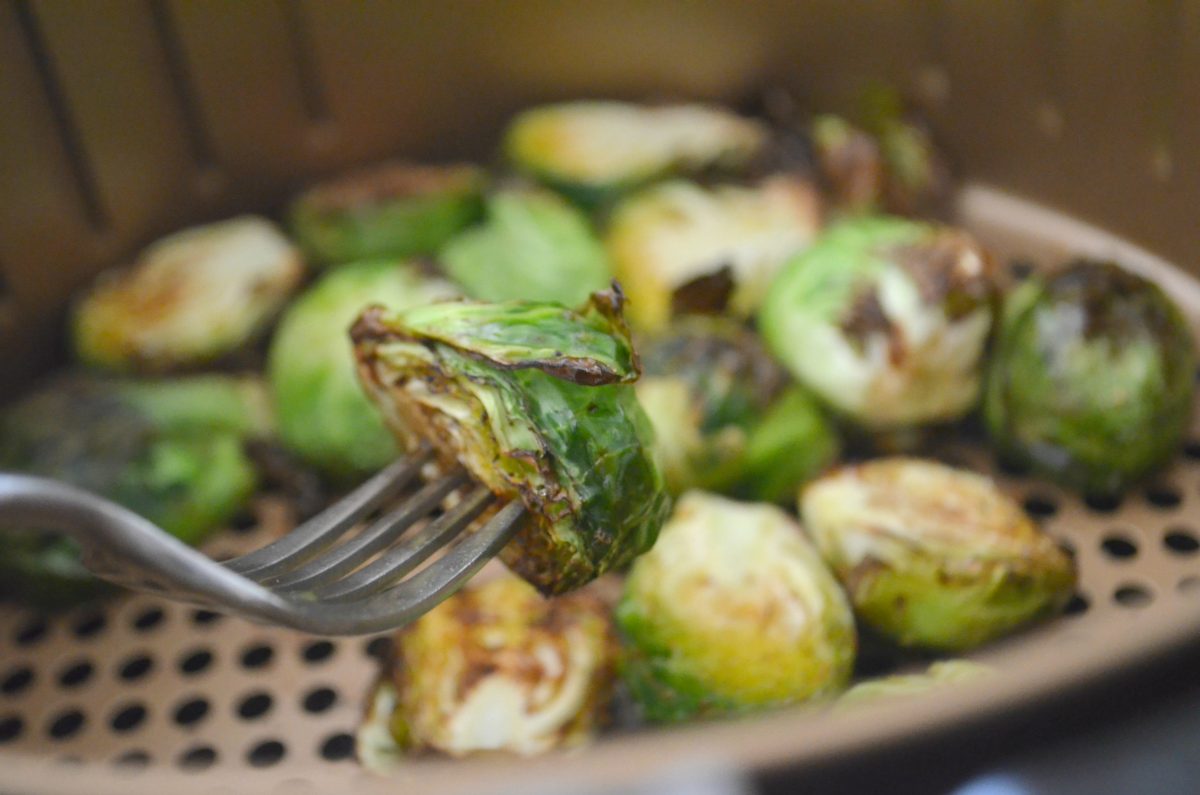 I made brussels sprouts that are perfectly crispy on the outside and tender on the inside in just 10 minutes! They taste amazing and are so easy to make.
---
Coat Brussels sprouts with olive oil, season, and then cook in the air fryer for 10 minutes at 400 degrees. Stop and shake the basket to turn sprouts halfway through cooking.
---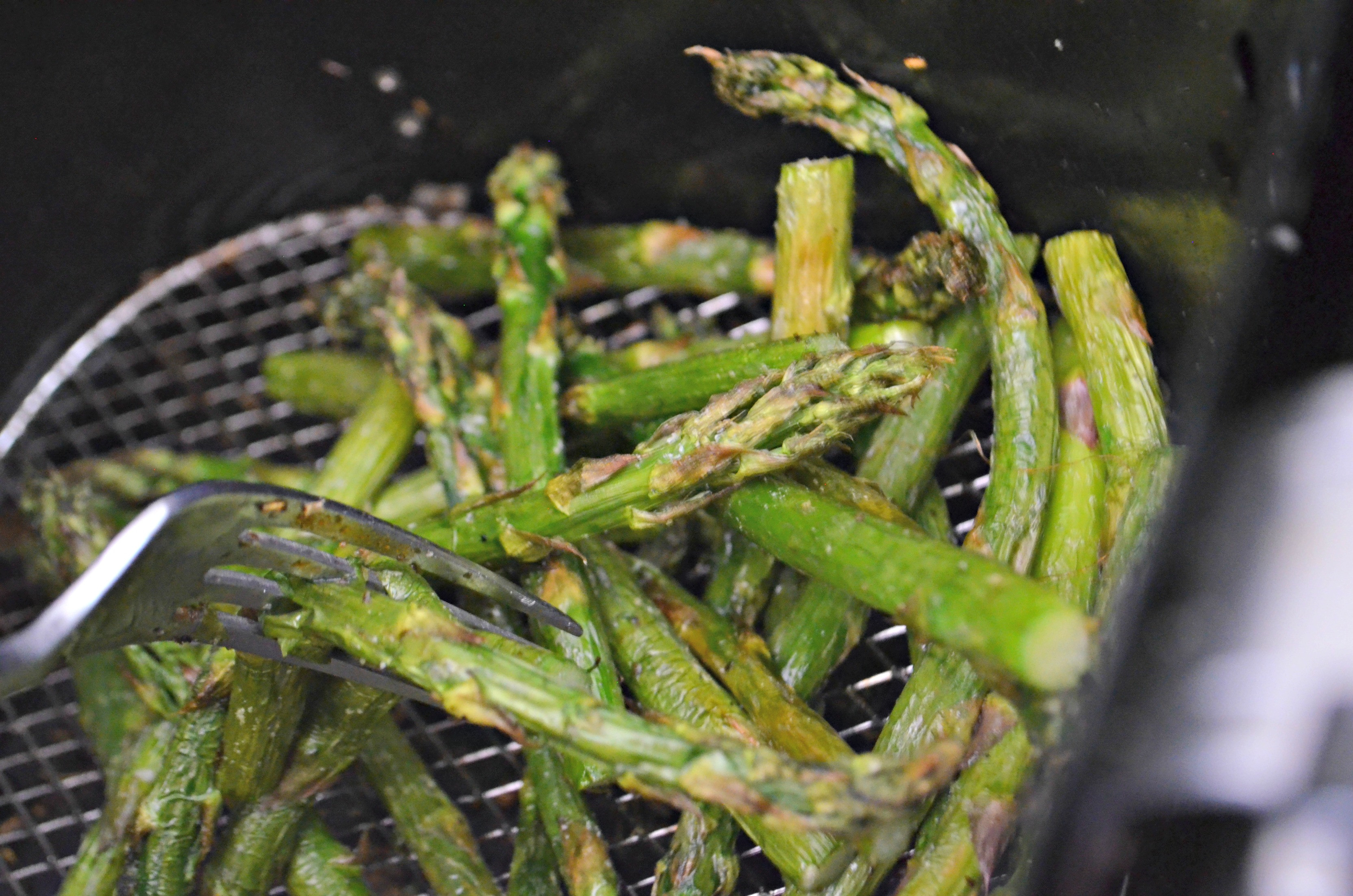 Hip Tip: I also LOVE how air-fried asparagus, cauliflower florets, and green beans turn out using the same method as described above for brussels sprouts!
---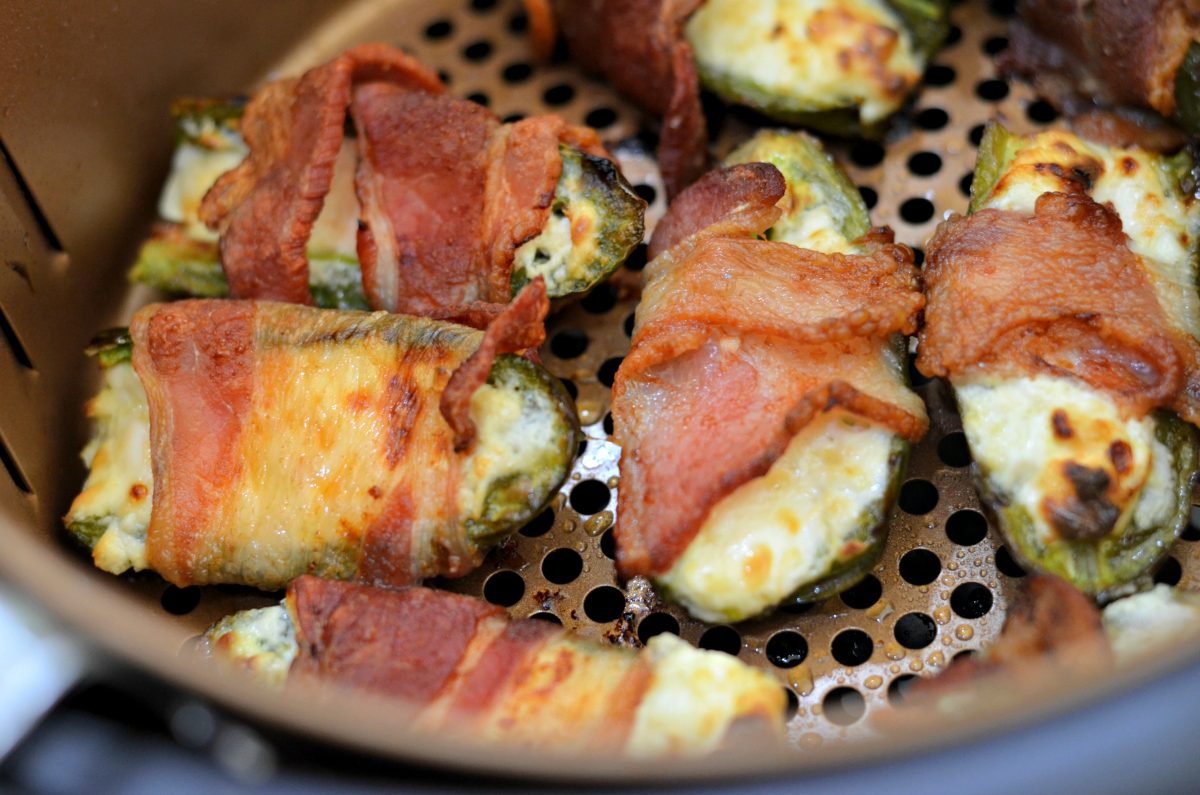 You may be able to buy the pre-assembled jalapeno poppers from your local grocer's butcher or make your own following
THIS easy recipe
! Such a great low carb appetizer idea that's always a total crowd-pleaser.
---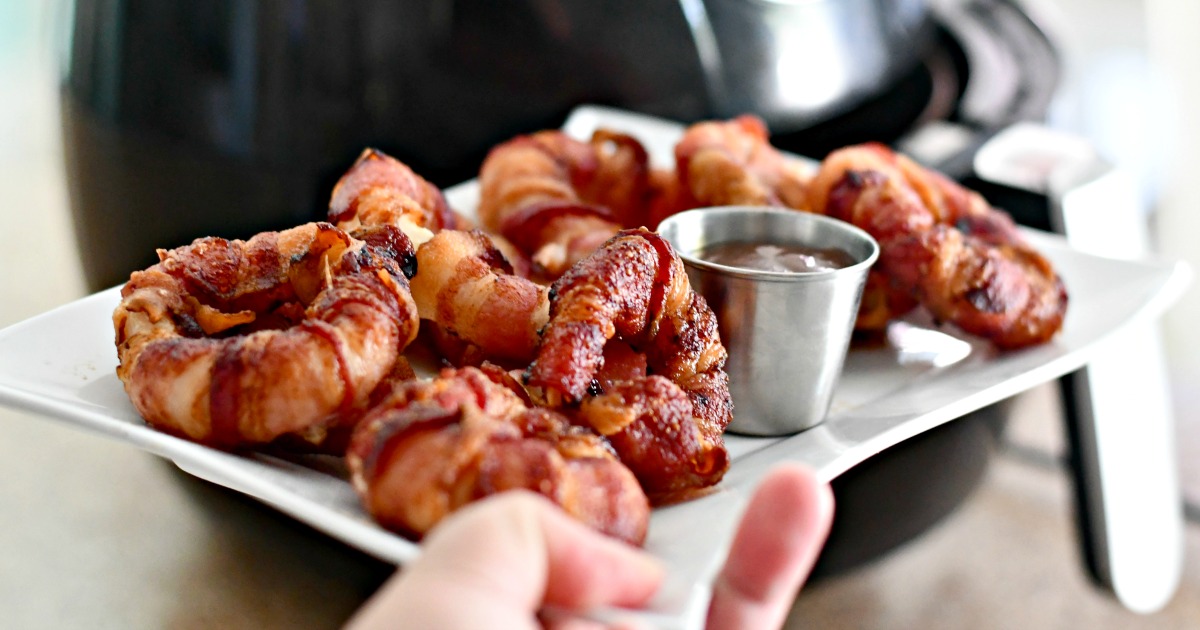 ---
10. Make mess-free bacon like a BOSS.

Cook times will vary based on the thickness of bacon, but I was able to make this traditional cut, crispy bacon in just 8 minutes at 390 degrees (thick-cut bacon may take closer to 10-11 minutes or even longer if you like really crispy bacon). The best part is that the grease drains to the bottom basket for easy cleanup!
---
I'm never making bacon in the oven or on the stove again. THIS method ROCKS!
---
11. Leftovers have never tasted better.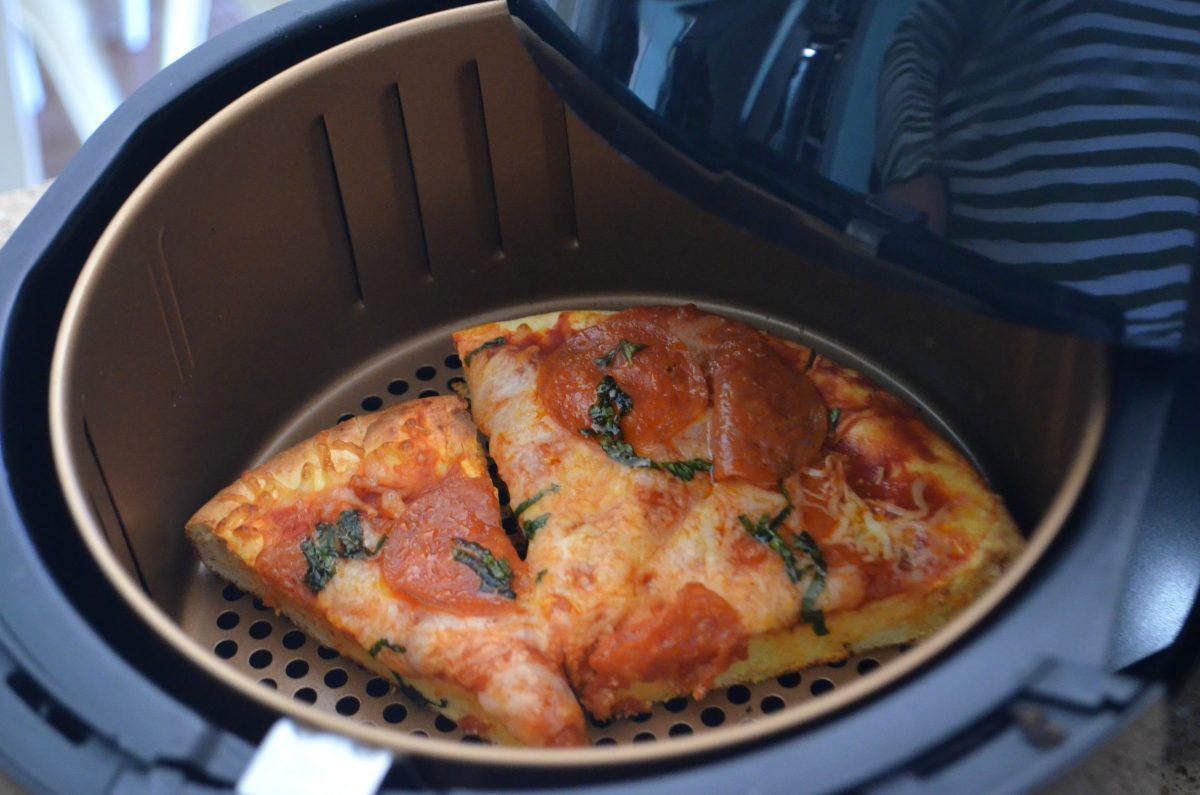 Seriously, you'll never eat soggy leftovers again! I heated up this leftover
Keto Pizza Quiche recipe
the next day for just a couple of minutes and it was perfectly crisp again!
---
Leftover steak can often be tricky to reheat as it becomes tough using the microwave and dry using the stove. I always use my air fryer now to reheat steak, because it comes out juicy and I love the texture!
---
More reasons I love my air fryer!
My air fryer was so easy to use straight out of the box. It's definitely not a complicated kitchen appliance.
It's lightweight and SO easy to clean.
You can conveniently remove the air fryer's basket to see if food is done cooking and then just place it back in to cook longer if desired.
Cook times are faster in the air fryer than in conventional ovens!
Cook times are also actual cook times, meaning no waiting for pre-heating or the machine to come to pressure as you would with a pressure cooker.
Cooking with an air fryer keeps kitchen temperatures cool, unlike a traditional oven.
---
Check out our favorite keto cooking gadgets for under $25!