Easy Keto Chicken Tenders with Everything but the Bagel Seasoning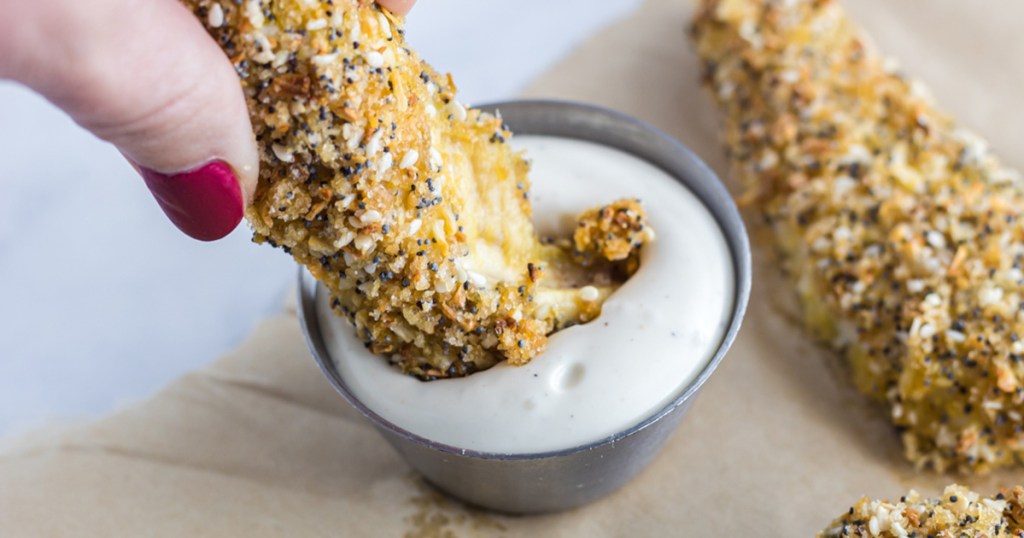 These chicken tenders are… everything!
I can't think of any better way to kick up the flavor on what could be an otherwise boring piece of chicken than with a heavy hand of Everything but the Bagel seasoning. This keto chicken tenders recipe will be the talk of any table. Better yet, I guarantee they'll win over the picky eaters in your household as well!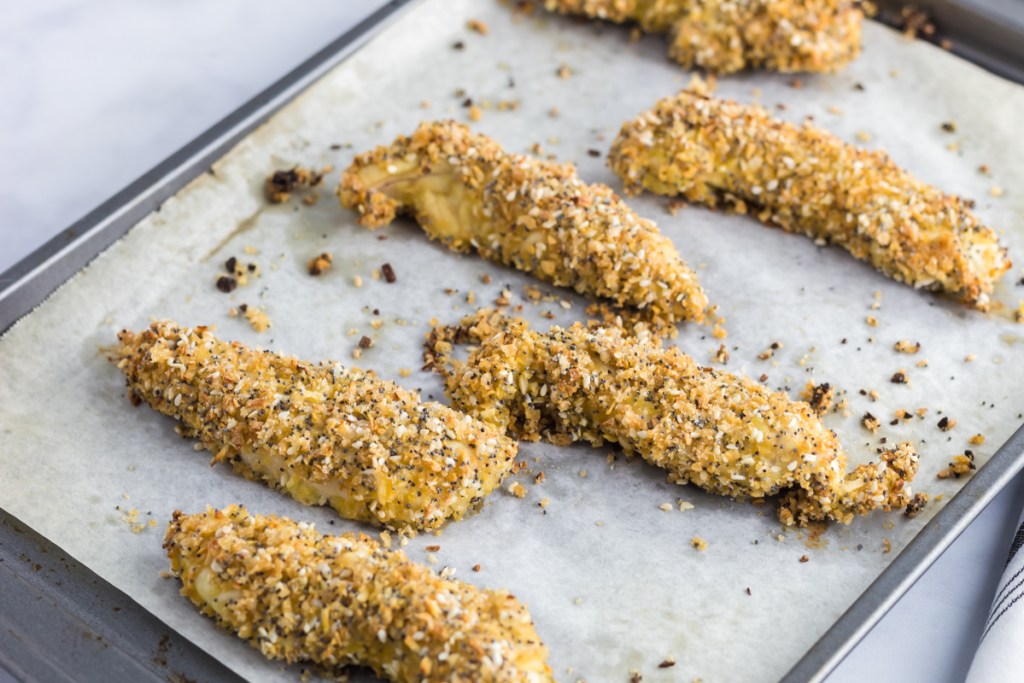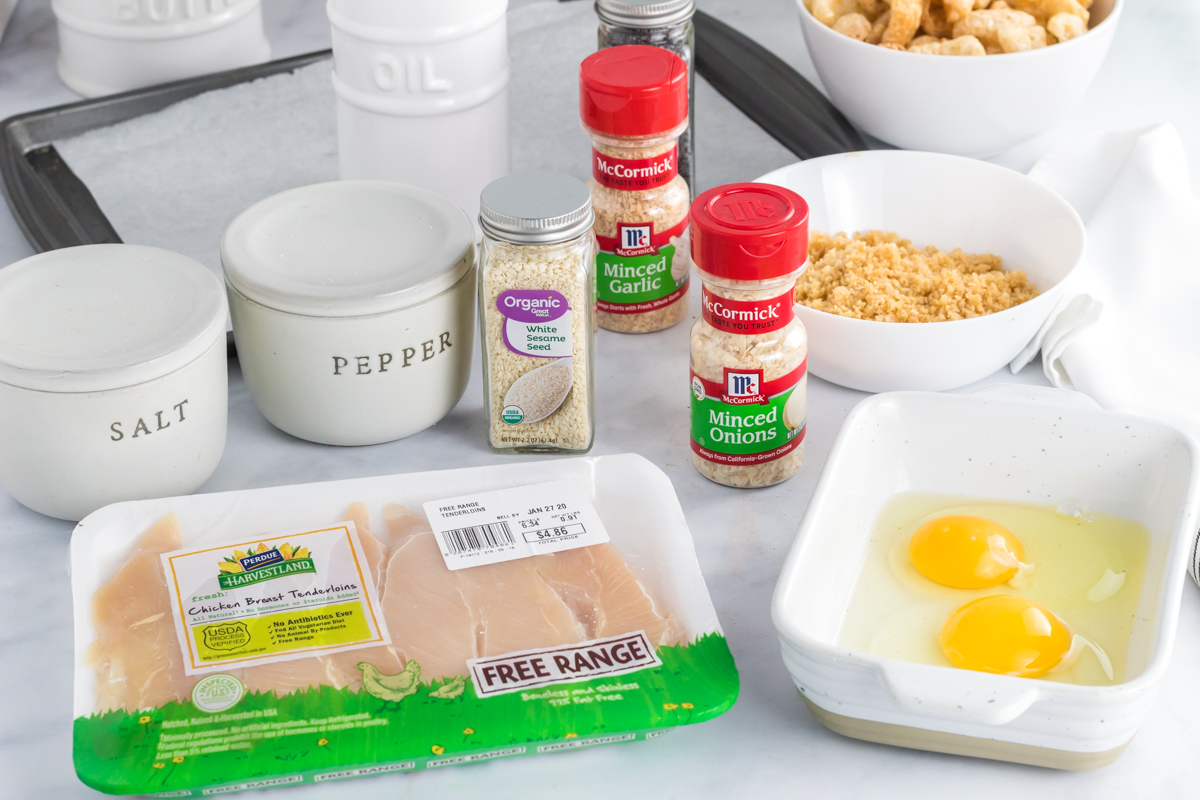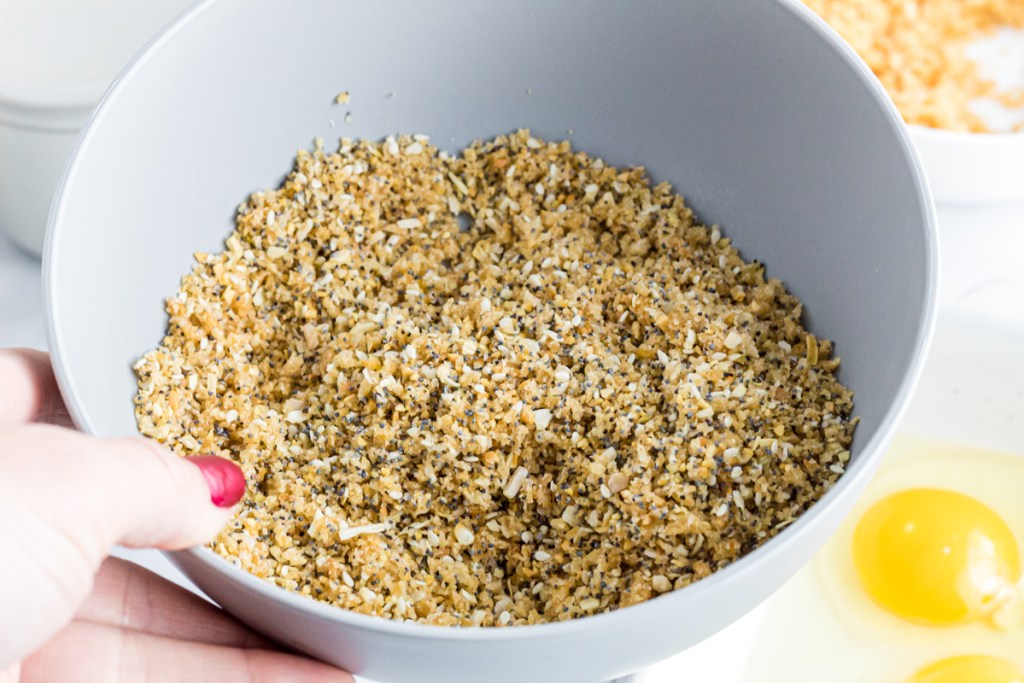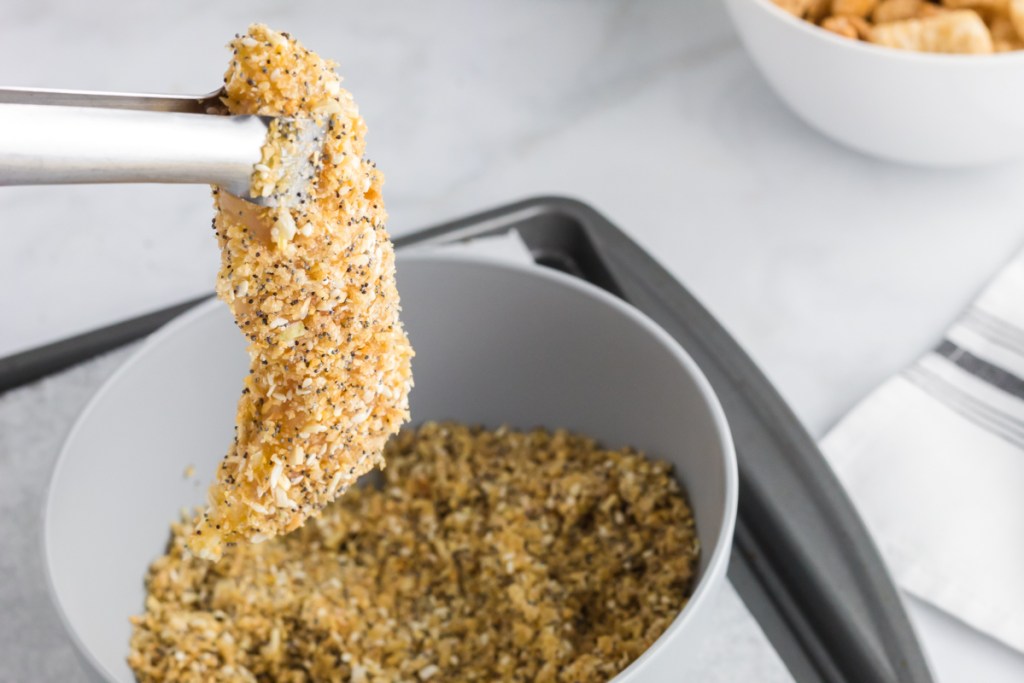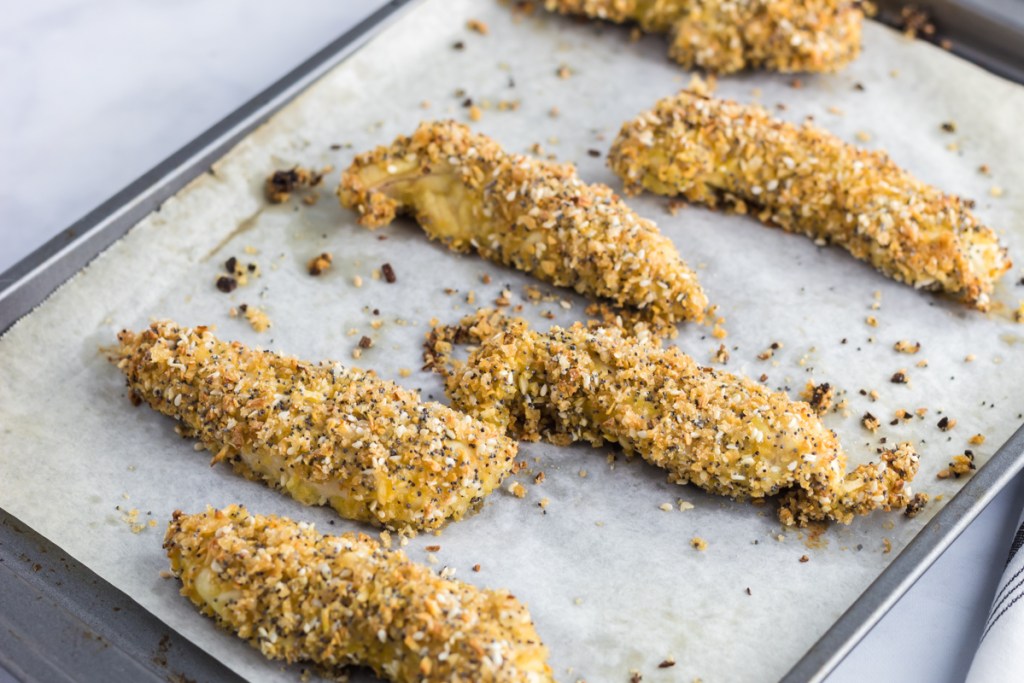 ---
Print
Everything Bagel Chicken Tenders
yield: 4 SERVINGS
prep time: 2 MINUTES
cook time: 18 MINUTES
total time: 20 MINUTES
These seasoned keto chicken tenders are packed with flavor and crunch all will enjoy!
Ingredients
2 tablespoon white sesame seeds
2 tablespoon black sesame seeds
2 tablespoon poppy seeds
2 tablespoon dried minced garlic
2 tablespoon dried minced onion
2 tablespoon grated parmesan cheese
2 eggs
12 chicken tenders or 2 lbs. of chicken
Directions
1
Preheat oven to 400 degrees. Place parchment paper on a baking sheet to prevent sticking and set aside.
2
Add all seeds, garlic, onion, and parmesan cheese to a medium-size bowl. Mix and set aside.
3
In a small bowl, add eggs and whisk.
4
Dip chicken strips into egg wash coating all sides. Transfer chicken strips into seasoning making sure all sides are evenly coated.
5
Place on the baking sheet and bake in the oven for 18-20 minutes or until golden brown. See Hip Tips for air fryer instructions.
6
Remove from oven and serve with your favorite keto dipping sauce. Enjoy!
Nutrition Information
Yield: 12 chicken tenders, Serving Size: 3 tenders
Amount Per Serving: 505 Calories | 23g Fat | 5g Total Carbs | 1g Fiber | 66g Protein | 4g Net Carbs
---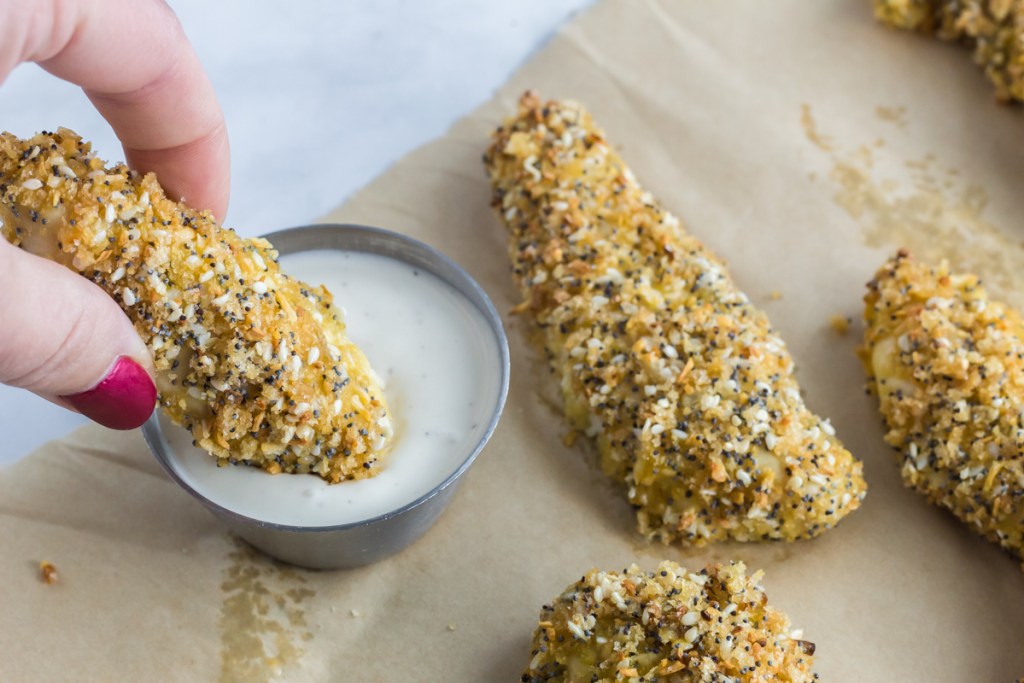 Crunchy and so full of flavor, these Everything Bagel chicken tenders are perfect!
I love when the kiddos approve of keto-friendly recipes and they absolutely loved this one! It's so easy to ditch all of the carby breading when it's replaced with seasonings that make these chicken tenders really stand out. These are must-try for an easy, family-friendly meal!
---
My Hip teammate Erica made chicken just like KFC… check out her how-to video!