Easy Keto Salmon Patties Made From Scratch
Need for a simple but flavorful seafood recipe?
Look no further than these delicious keto salmon patties! They taste great on their own, but once you top them with our keto spicy mayo and serve them over mixed greens, the flavor is off the charts delish! You can even serve them as a great low-carb appetizer.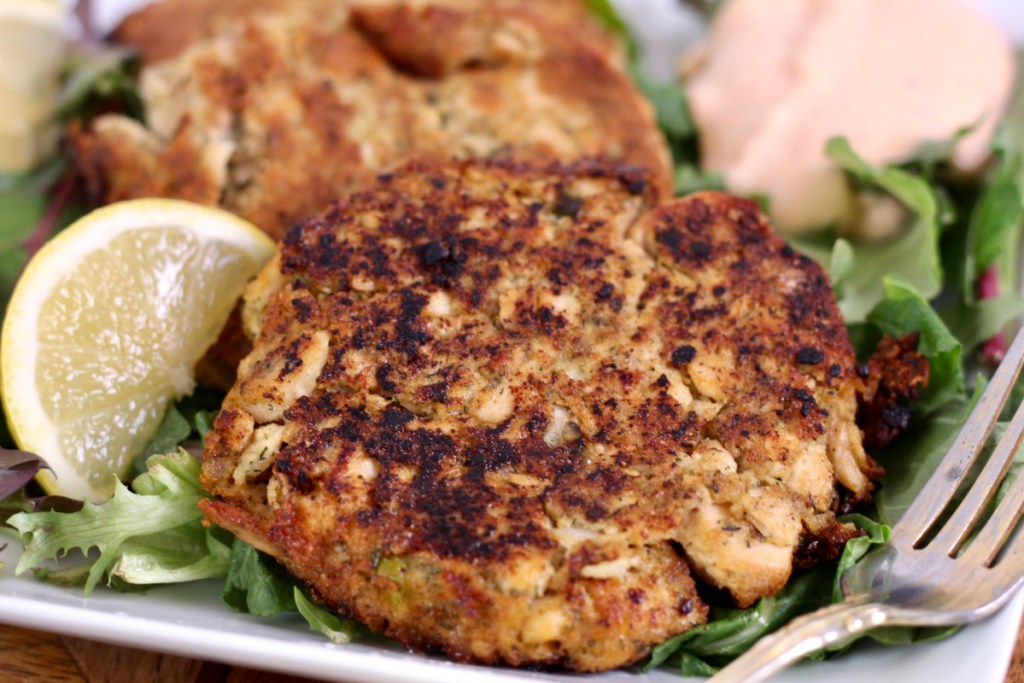 This keto salmon patty recipe is so easy to make. All you have to do is throw all the ingredients into a mixing bowl and form the patties. You know me, I love an easy keto recipe, and these salmon patties are so delicious, you'll think they are from a swanky seafood restaurant.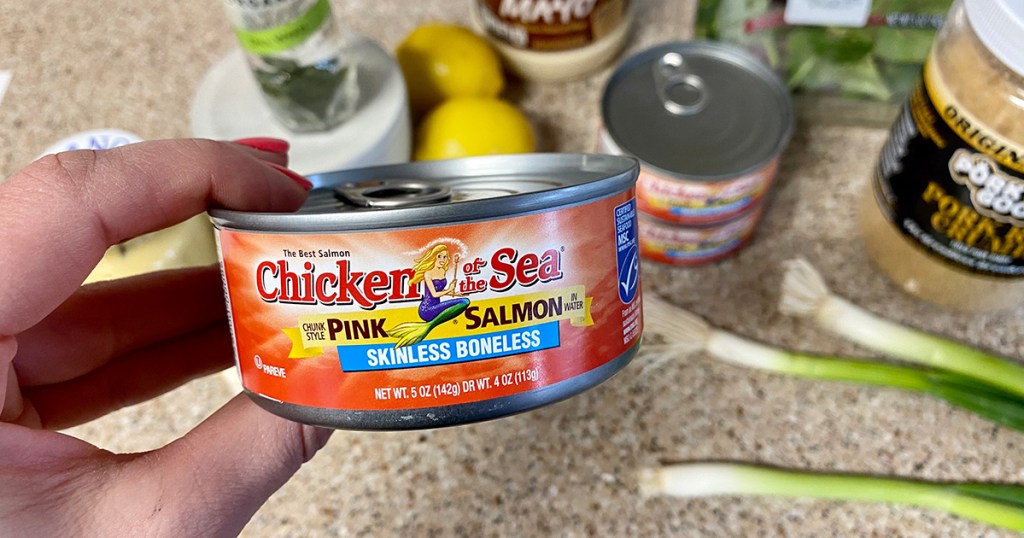 I used canned salmon which is affordable and makes this recipe even quicker to prepare. There are two types of canned salmon, you have a full 14.75-15 oz can which sometimes has the skin and bones from the fish. You can use this type but it does take some work removing all the bones if there are any. Or you can use 3 small cans of salmon that are skinless and boneless, which is what I did. Of course, you can use fresh salmon as well!
I love using salmon in recipes because it's an excellent high protein fish for those of us living the keto life with 0 carbs and lots of healthy fats, along with nutrients like selenium, Vitamin B12, and D3.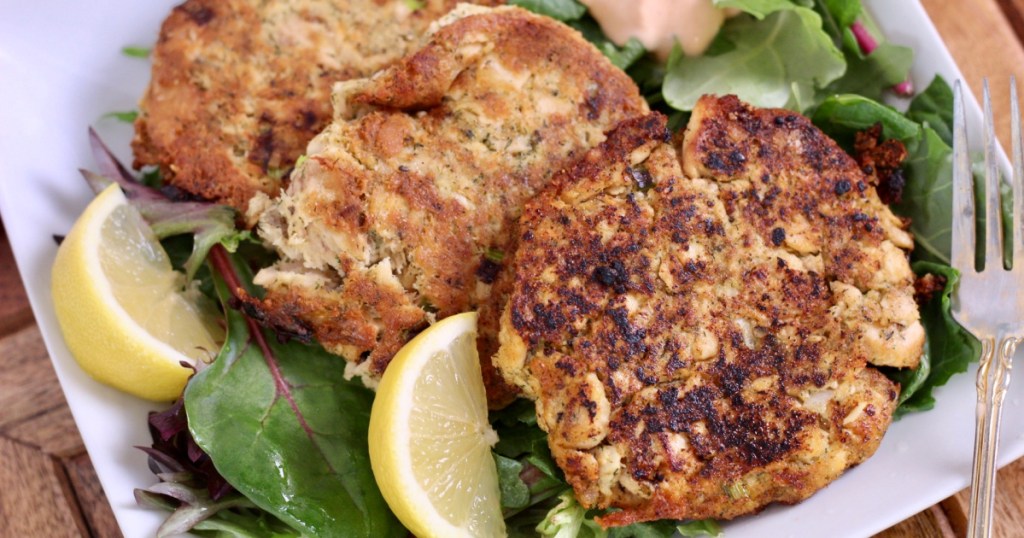 Tips for making the best keto salmon patties:
I love dipping these salmon patties into our spicy keto mayo, but you can do a simple squeeze of fresh lemon juice instead.
Really want to save some time and cut down on the mess? Try cooking these keto salmon patties in the air fryer at 400 degrees for 12 minutes.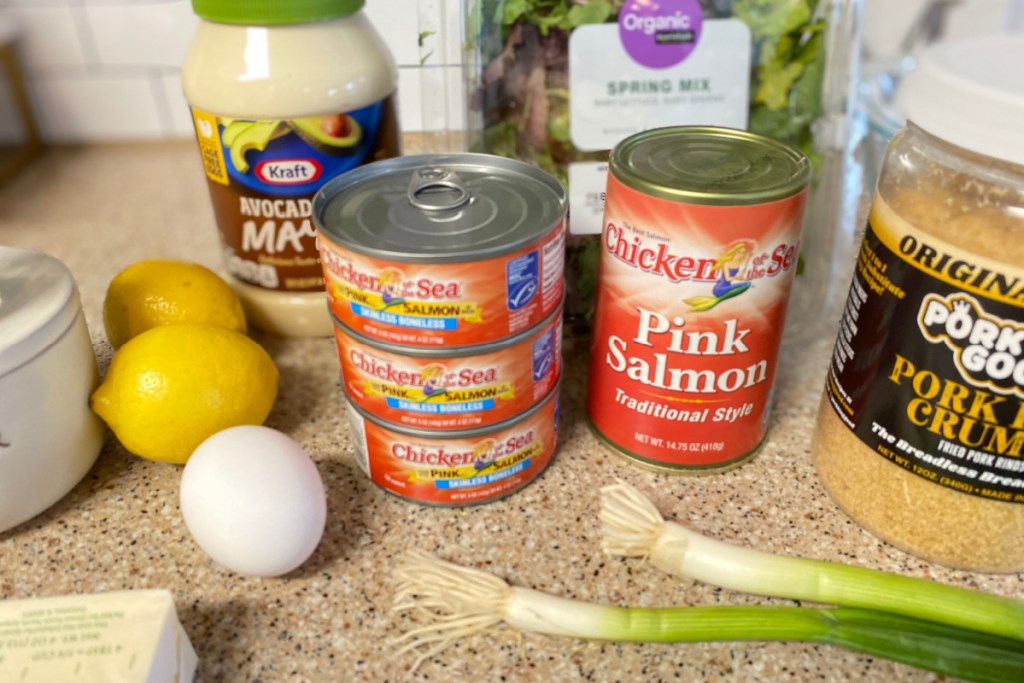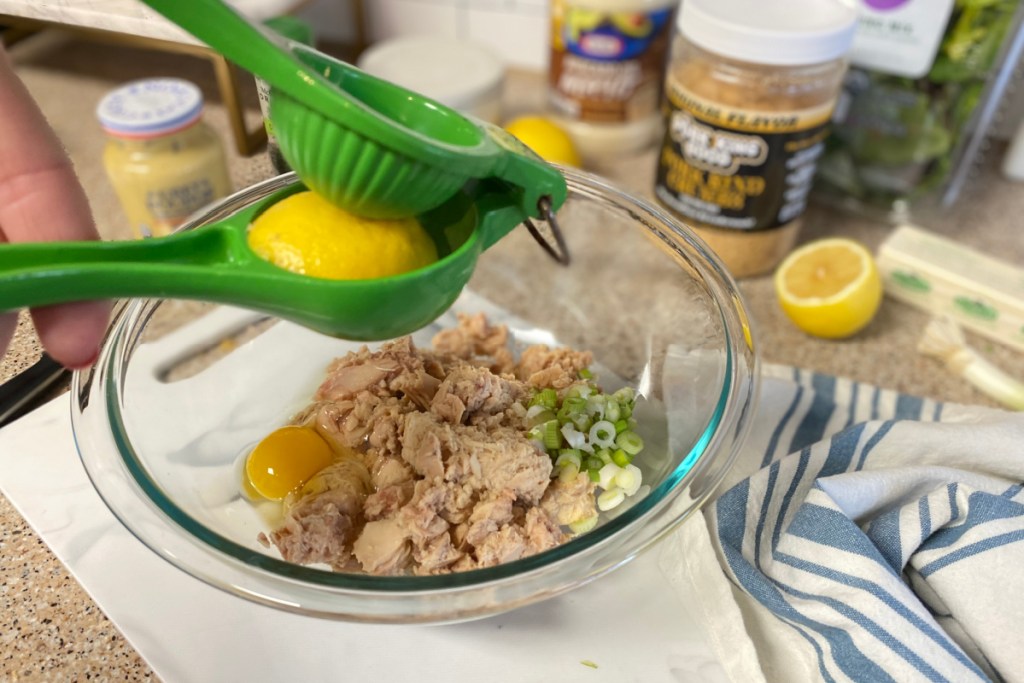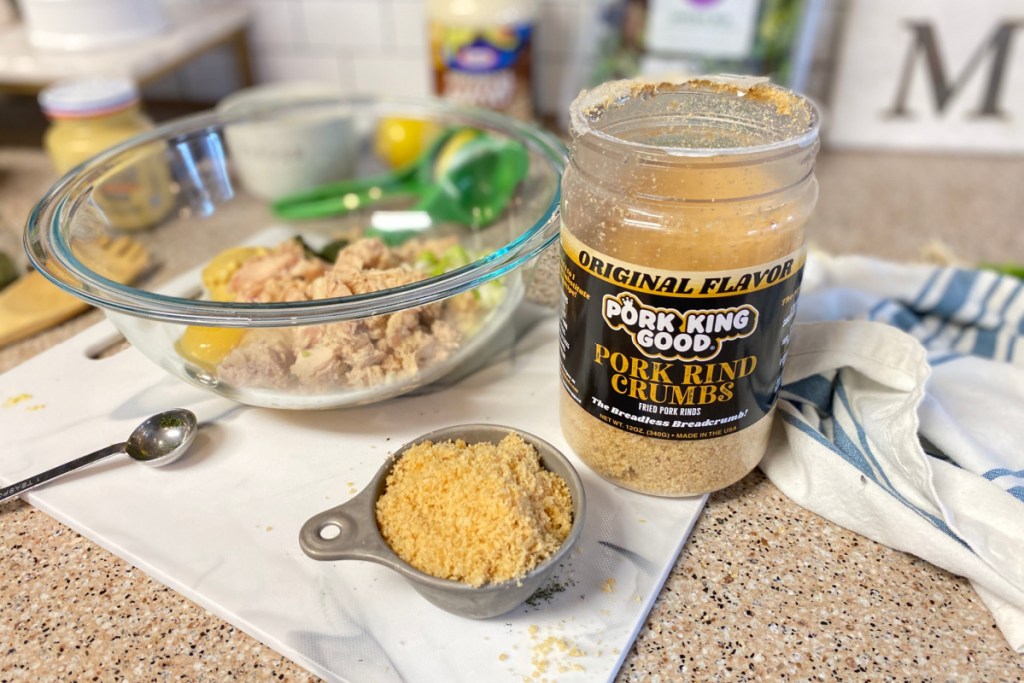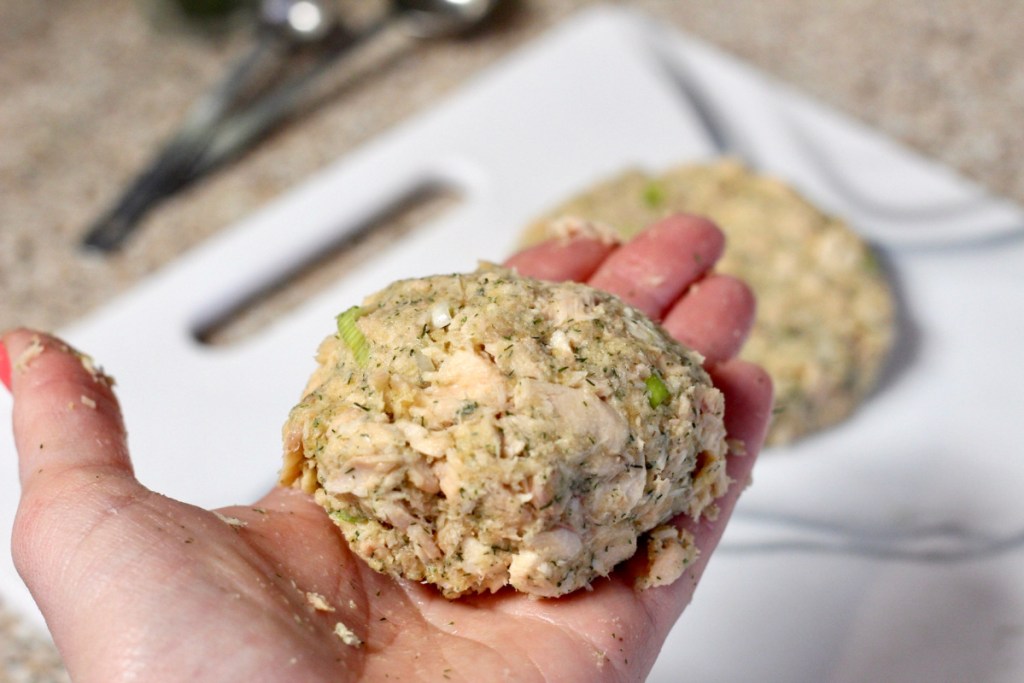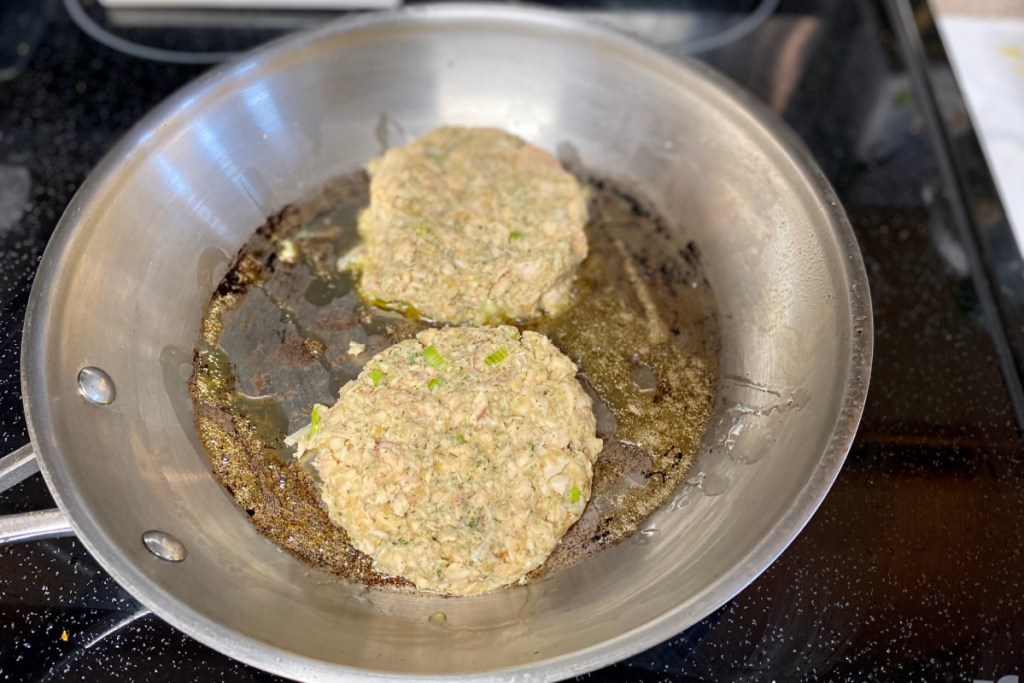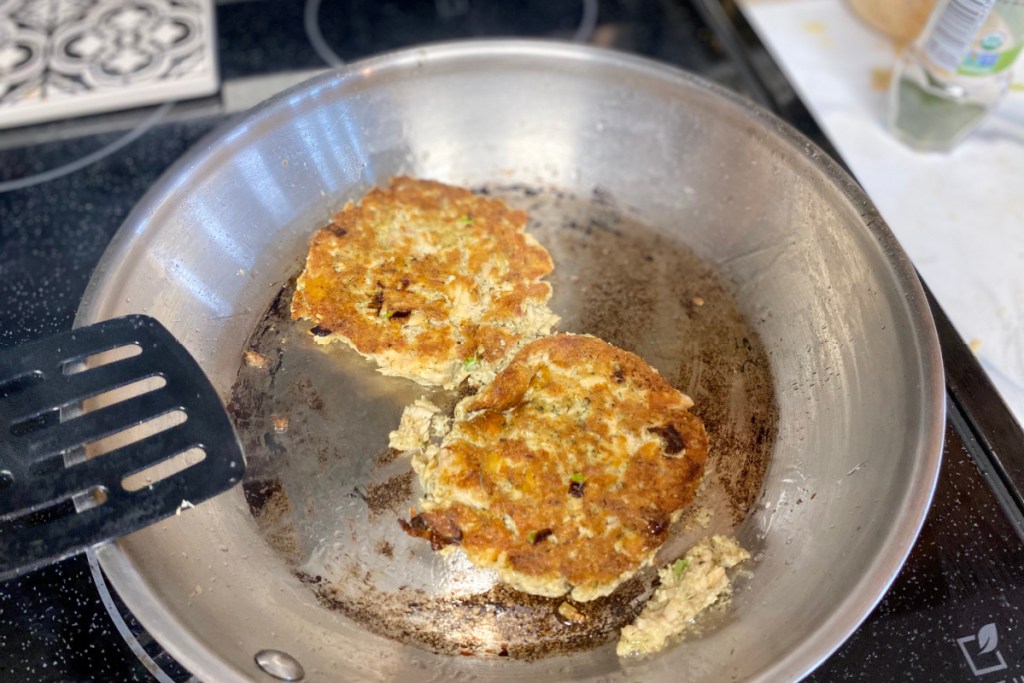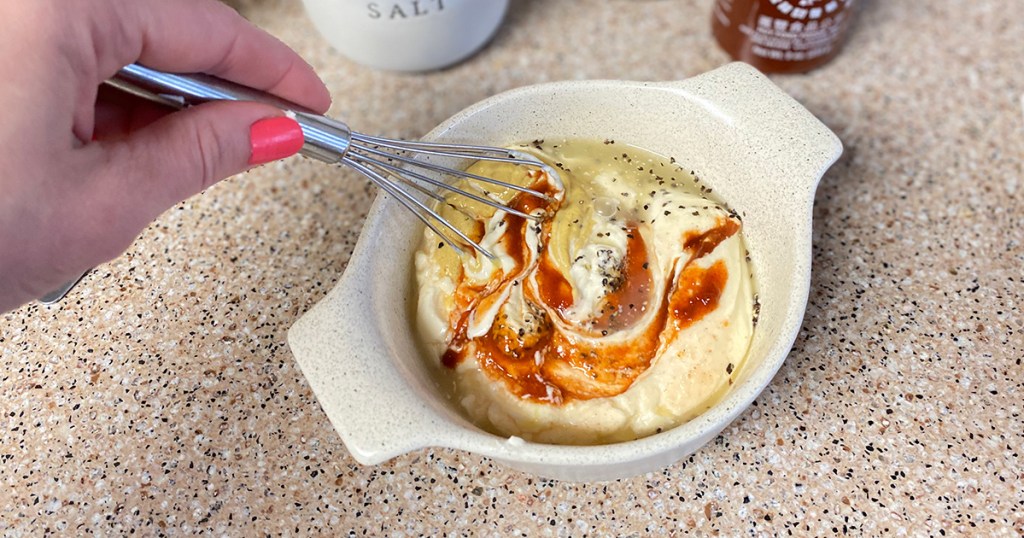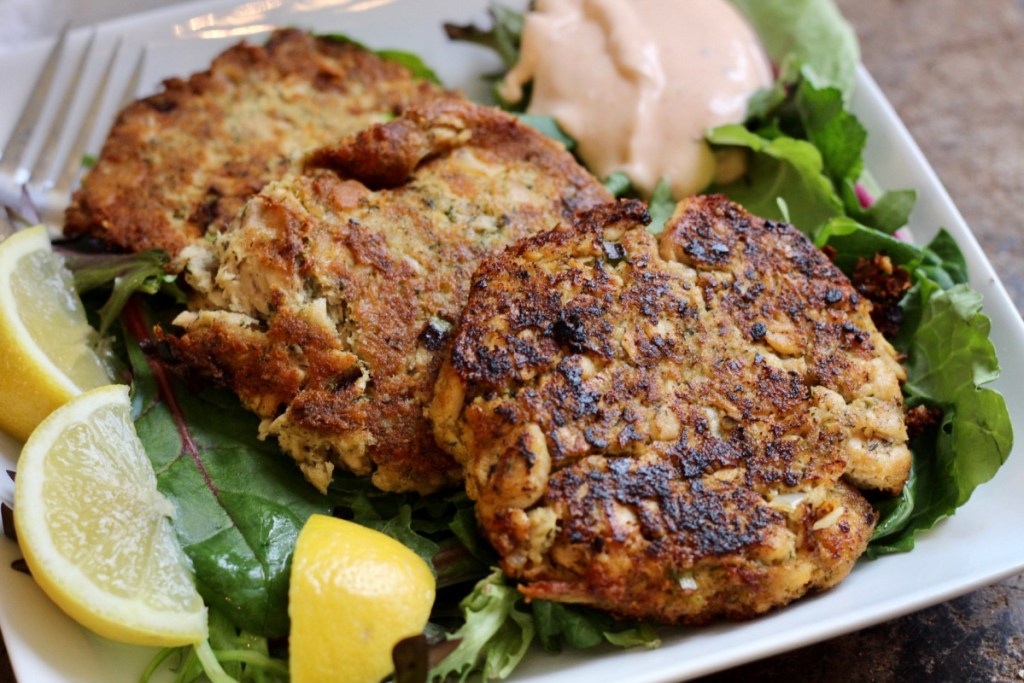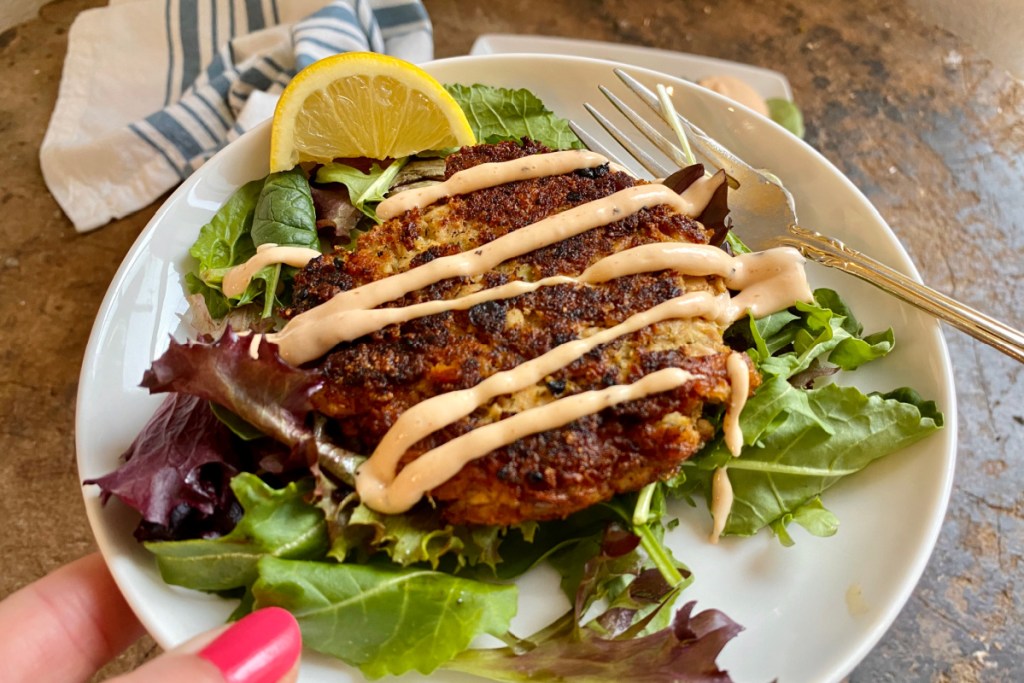 ---
Print
Keto Salmon Patties
yield: 6 SERVINGS
prep time: 15 MINUTES
cook time: 15 MINUTES
total time: 30 MINUTES
Keto salmon patties are so easy to make using canned salmon and pork rind crumbs for binding.
Ingredients
Salmon Patties:
1 egg
2 green onions, chopped
1 tablespoon lemon juice
1 teaspoon dijon mustard
1 teaspoon dill, fresh
1/2 teaspoon pepper
1 tablespoon butter or olive oil, for frying
Spicy Mayo (optional):
1 cup avocado mayo
1 teaspoon dijon mustard
2 teaspoon sriracha
1/2 teaspoon lemon juice
1/4 teaspoon salt
1/4 teaspoon black pepper
Directions
1
Open can of salmon and drain thoroughly. You can also add the salmon to a paper towel or a cheesecloth and squeeze the excess liquid out.
2
In a mixing bowl, add salmon patty ingredients, except butter. Stir until all ingredients are combined.
3
Shape salmon patties with your hands into the shape of a hamburger patty, no more than a 1/2 inch thick.
4
In a skillet over medium heat, add in butter or olive oil and melt. Add salmon patties and cook on each side until golden brown, about 3 minutes. Remove from skillet and place on a plate.
5
While salmon patties are cooling, make the keto spicy mayo by whisking together spicy mayo ingredients in a small bowl.
6
Serve salmon patties on top of mixed greens, and drizzle spicy mayo over the top. Enjoy!
Additional Notes
*Nutritional Information does not include macros for keto spicy mayo, only salmon patties.
Nutrition Information
Yield: 6, Serving Size: 1
Amount Per Serving: 247.7 Calories | 19.4g Fat | 0.6g Total Carbs | 0.2g Fiber | 0.3g Sugar | 17.6g Protein | 0.4g Net Carbs
---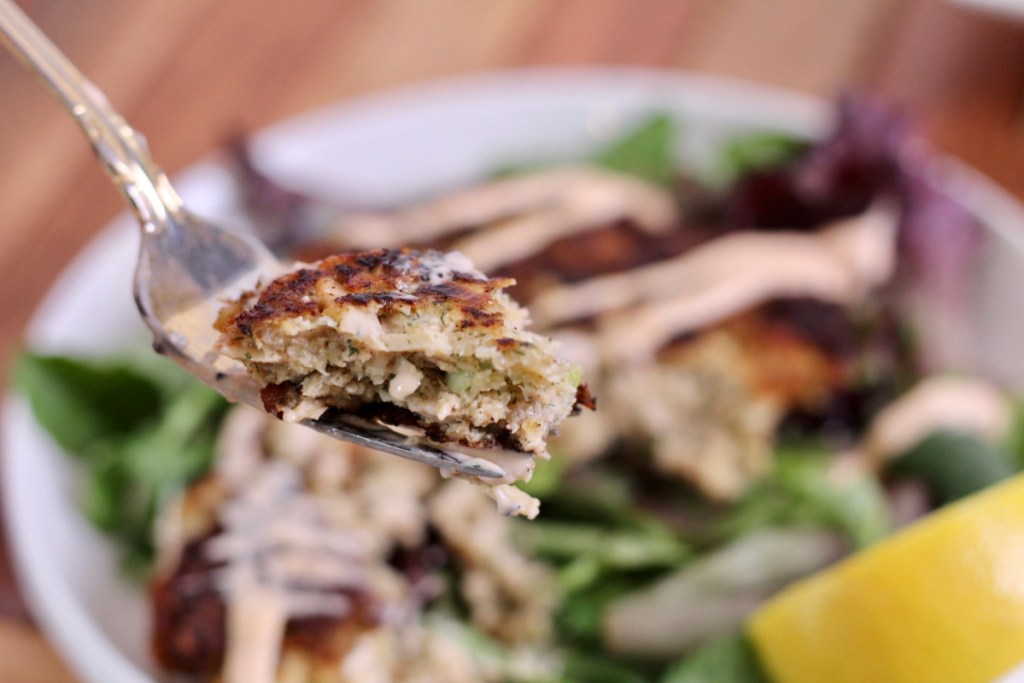 Winner winner salmon dinner!😋
This keto salmon patty recipe is so simple and is great to make when you're tired of chicken. Make a few extra to have for a quick lunch the next day and toss them in a salad.
Try them and let me know what ya think!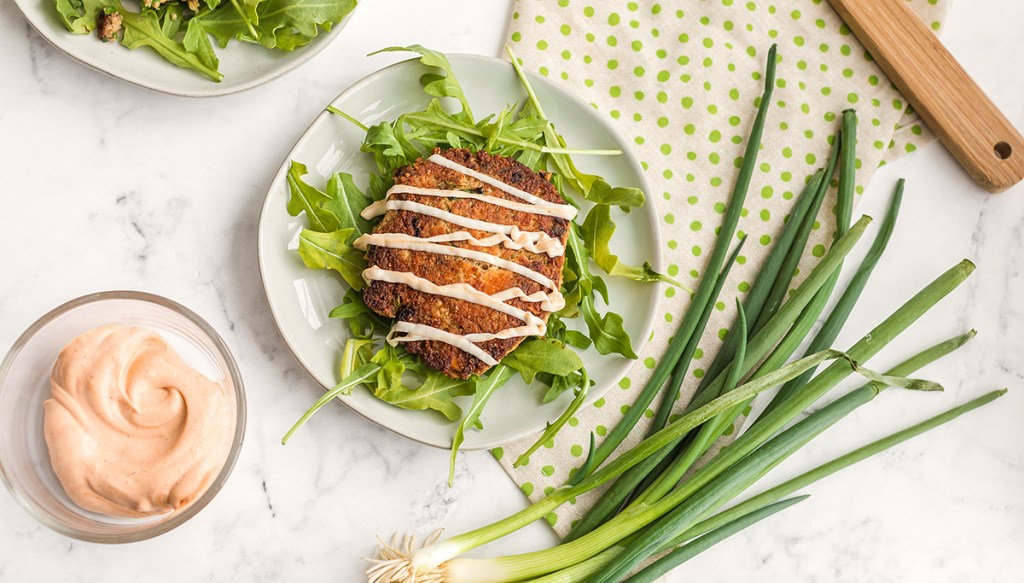 My Hip sidekick Jenna gave this recipe a try and here's what she thought:
"These turned out absolutely amazing! I love the flavor and that sauce is the perfect addition and gives it a little kick. They were super easy to throw together, and are absolutely delicious on a bed of greens!"
---