Easy Keto Skillet Pork Chops and Air Fryer Veggies Using the Popular Dan-O's Seasoning
No-fuss simple keto meals are the best and these Dan-O's seasoned skillet pork chops and veggies won't disappoint!

Looking for an easy keto meal for dinner tonight? Dan-O's seasoning to the rescue!
Today I am sharing how to make savory seasoned pork chops in a cast-iron skillet along with some simple air fryer veggies for a simple weeknight meal. Not only is it easy to pull off with very few ingredients, but it of course tastes amazing! 😋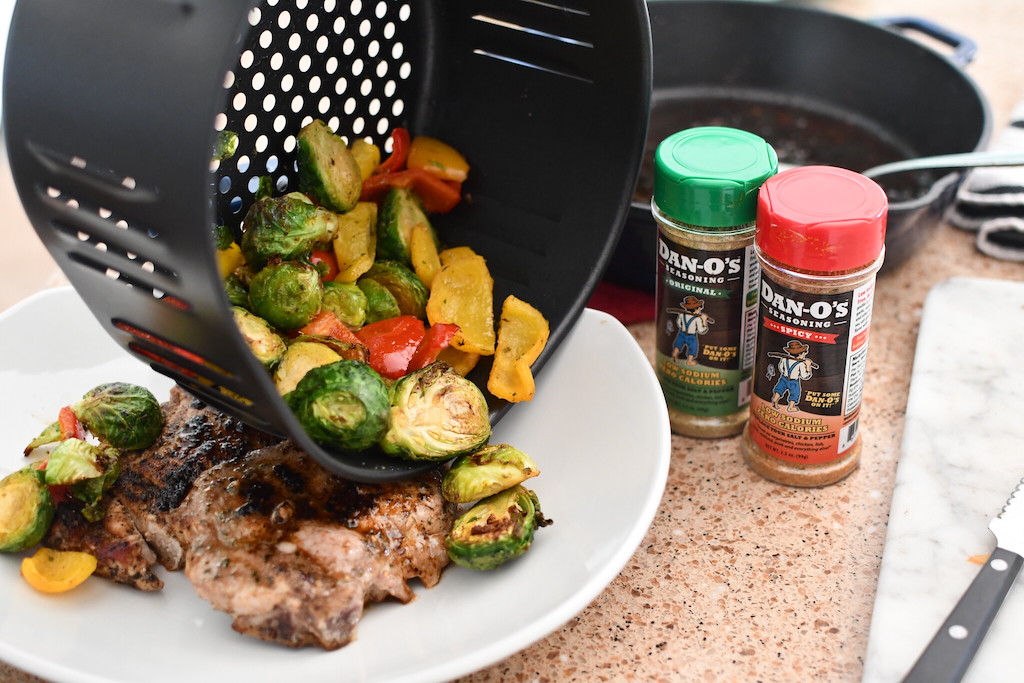 These skillet pork chops get seasoned and seared on cast iron first to build a drool-worthy crust and then finish cooking to perfection in the oven. Then the veggies get tossed with olive oil and Dan-O's seasoning for tasty and tender Brussels sprouts and bell peppers!
I love the convenience of using seasoning blends because you only have to grab one spice container to keep recipes super simple.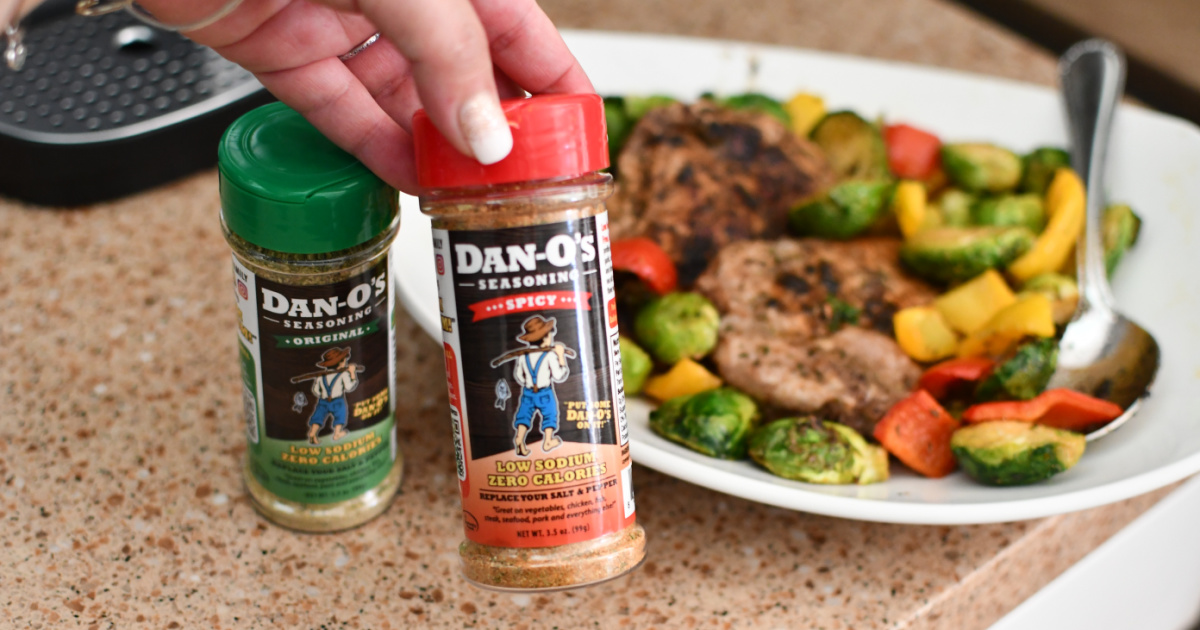 If you are looking for a new keto sugar-free seasoning blend, I highly recommend Dan-O's.
Dan-O's Original seasoning has become popular on TikTok and Instagram recently, which is how I heard about it myself! I can see what all the buzz is about — it contains no fillers, sugars, preservatives, or MSG, and is a very high-quality seasoning blend!
Plus, I love that it's big on flavor without being super salty like a lot of blends. My favorite is the zesty spicy version as it has a little kick to it but is not overwhelming. I love that you can taste the garlic and the hints of citrus. It truly tastes delicious and is perfect for easy meat and veggie dishes like this one!
Ready to grab some?! Use code HIP2KETO and save 10% on your order of Dan-O's seasoning for all your keto cooking!
*Shipping starts at $7.95
---
Or score free shipping when you stock up!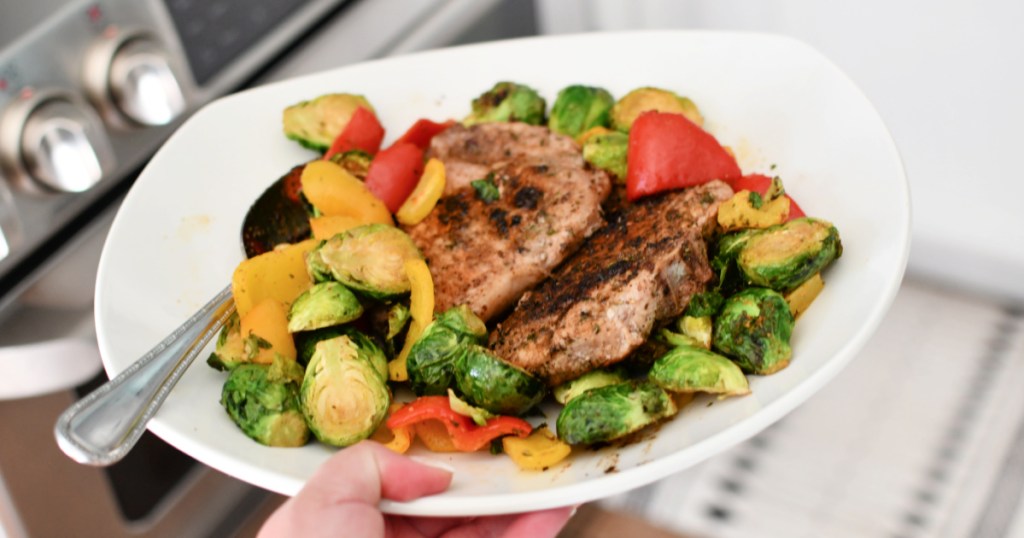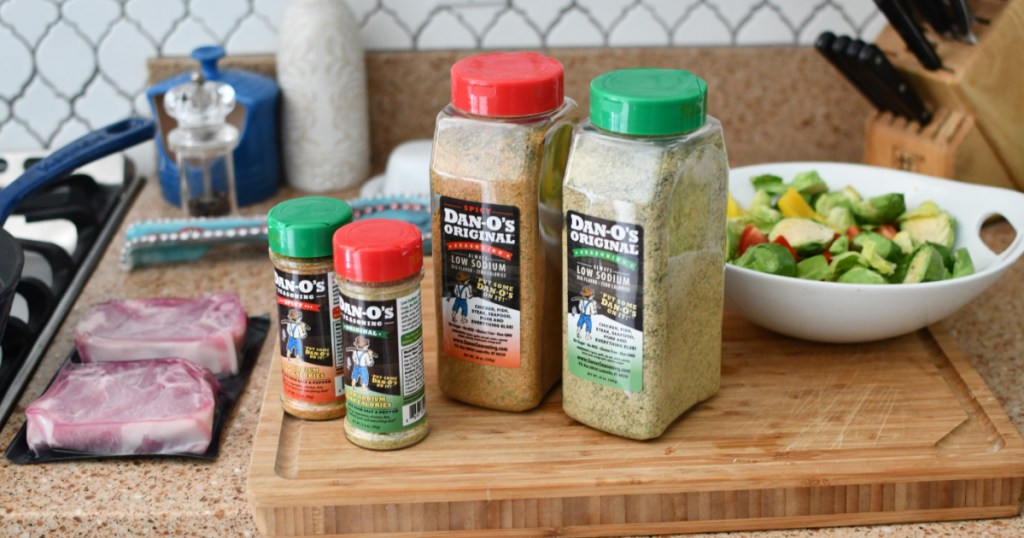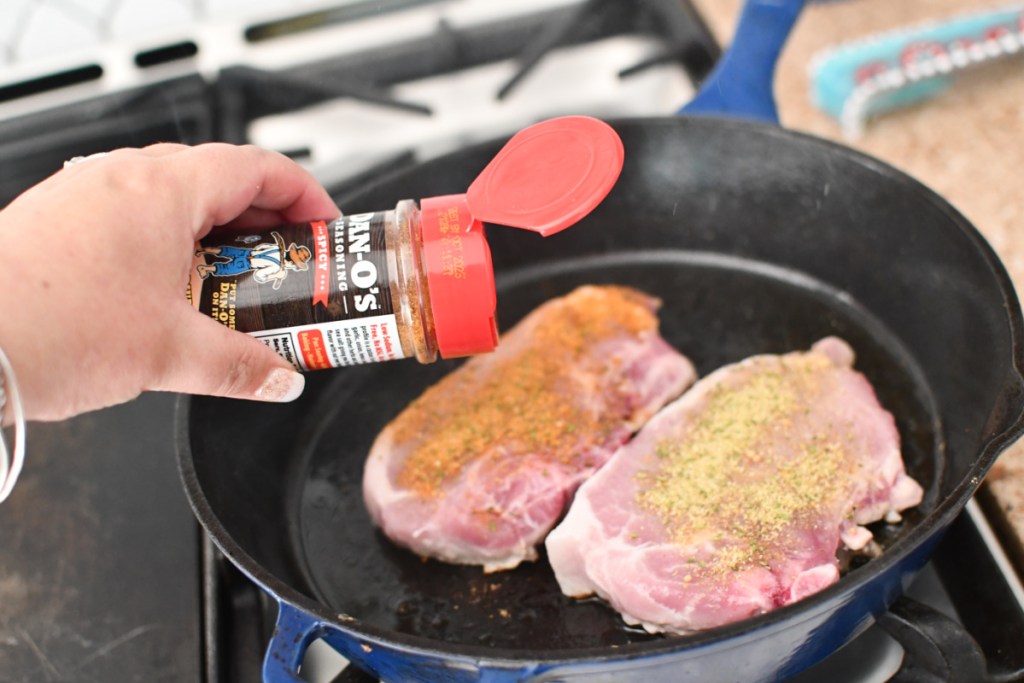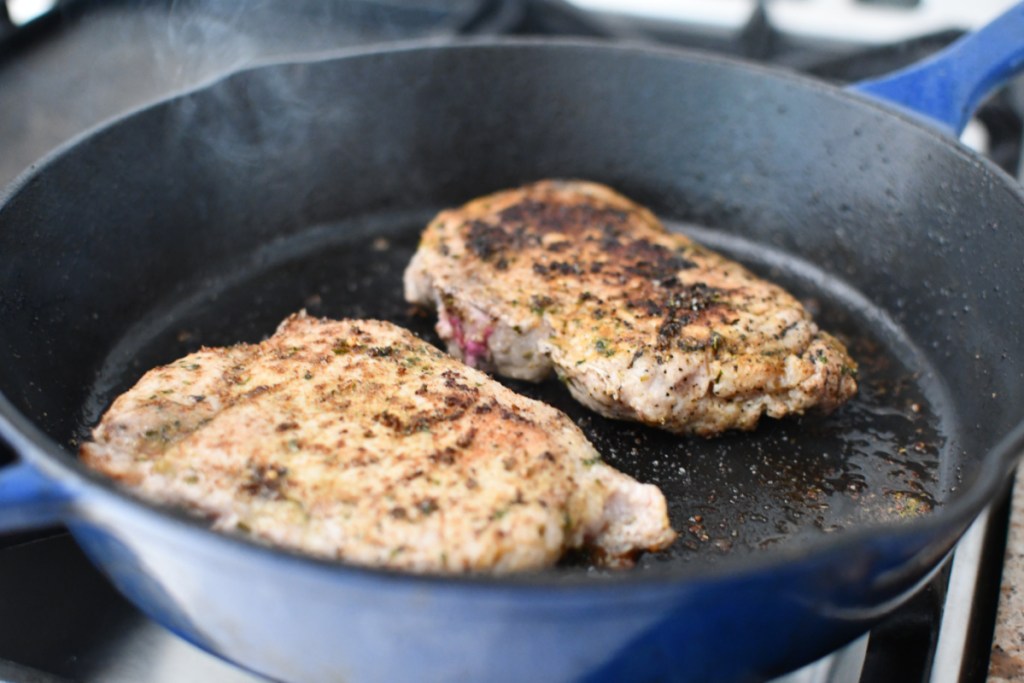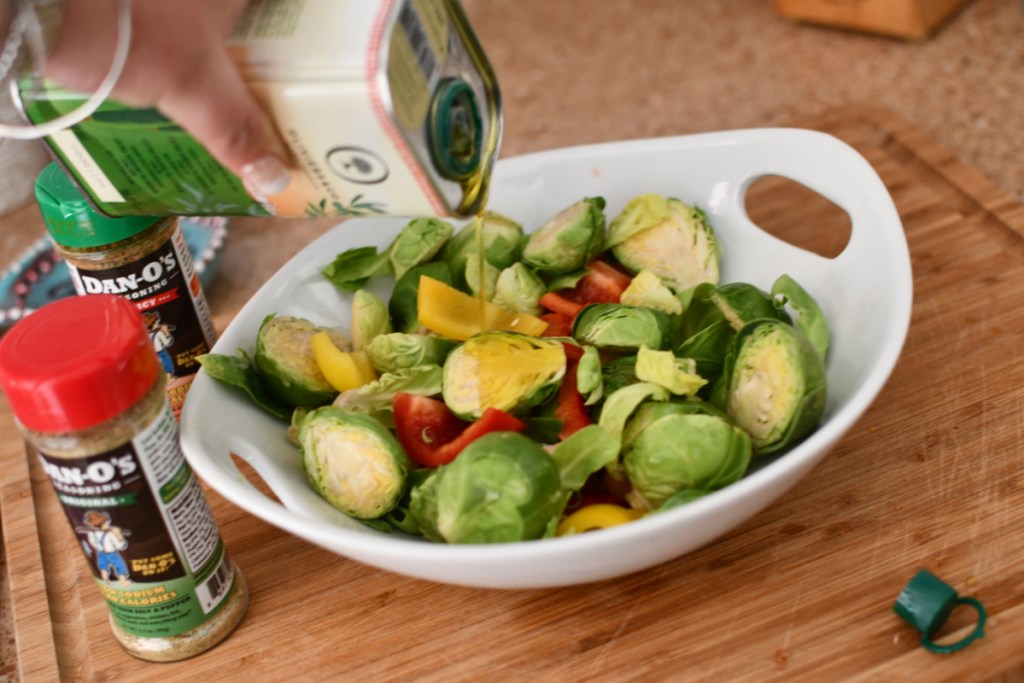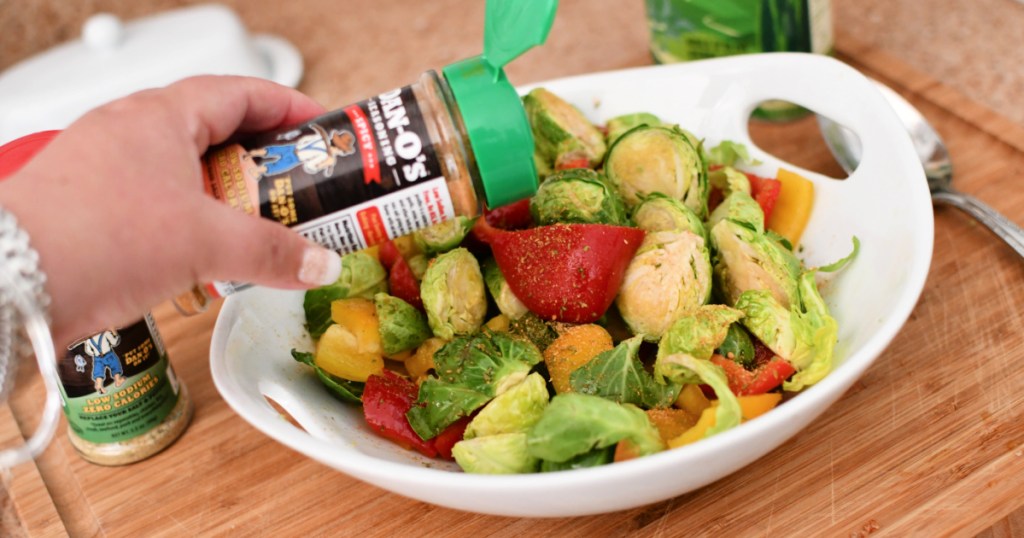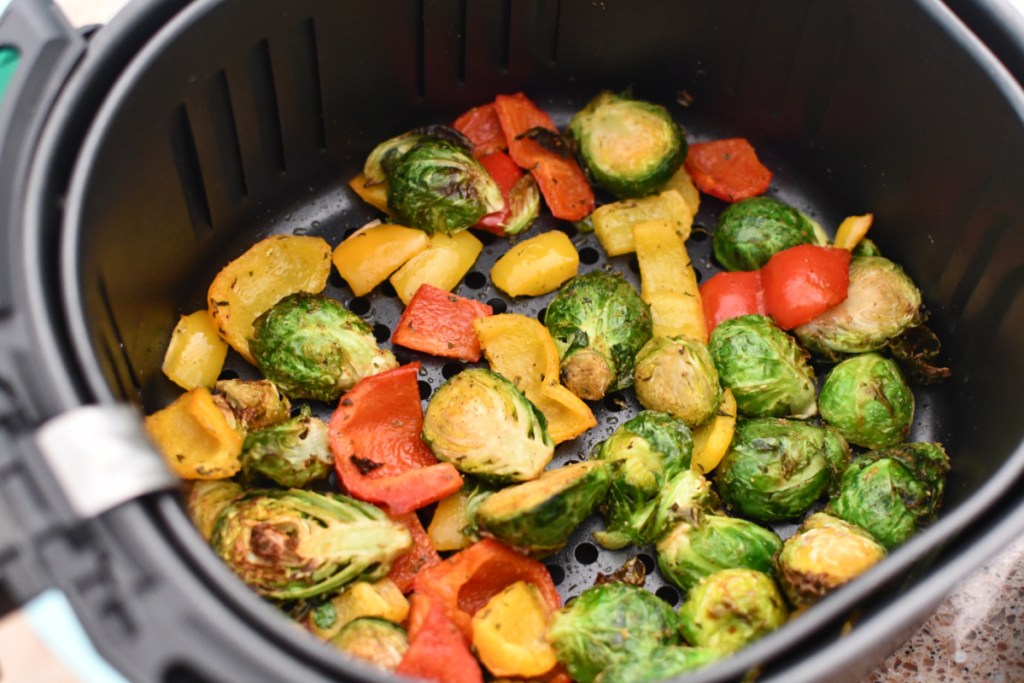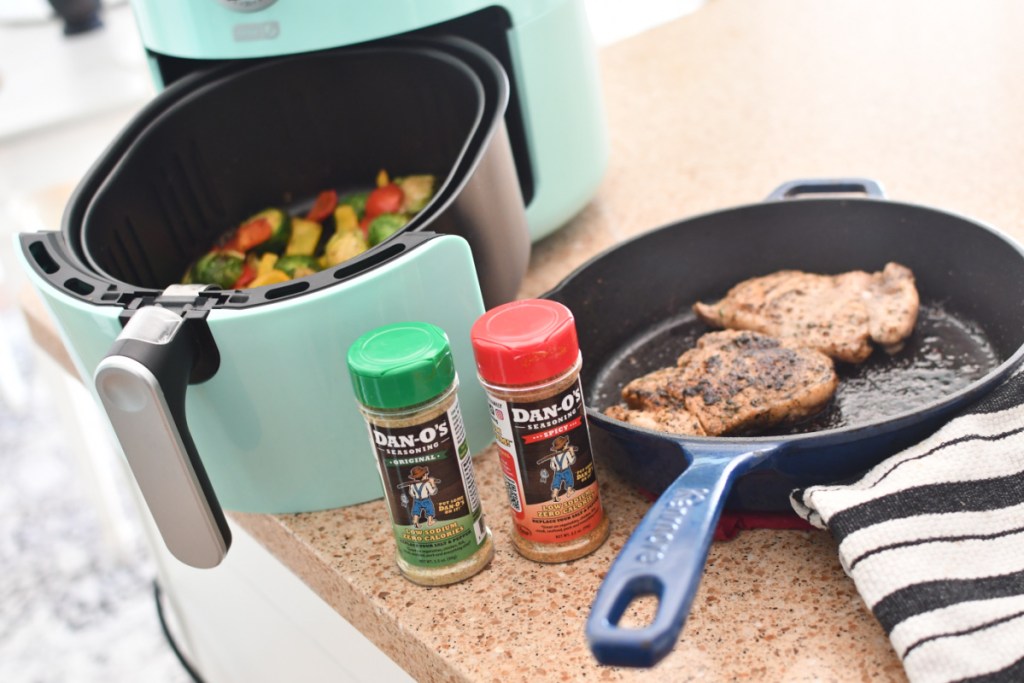 ---
---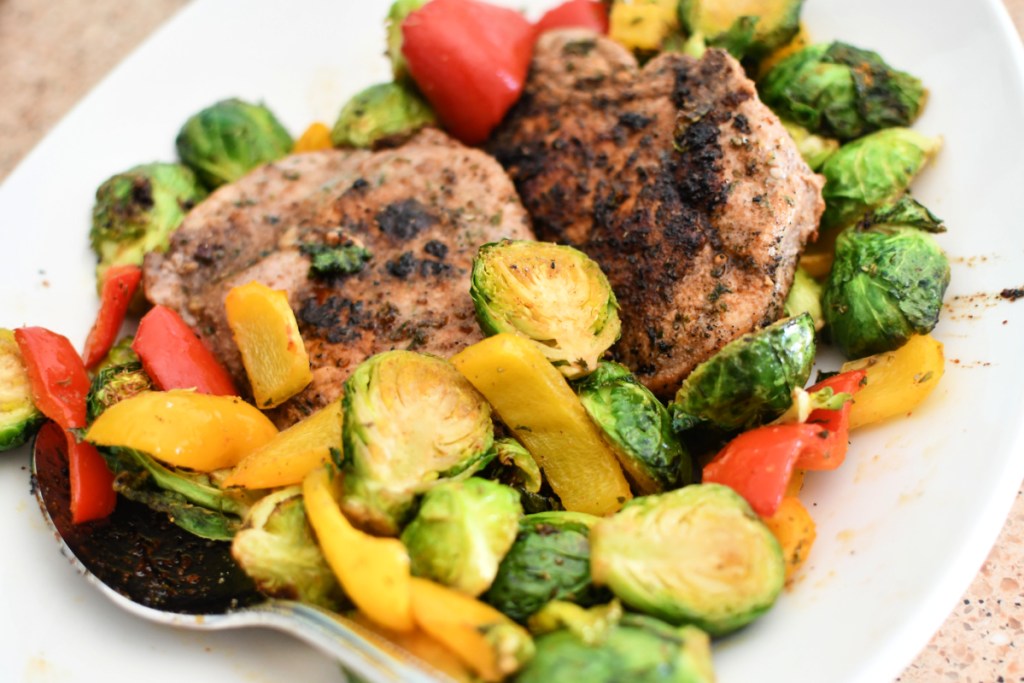 This protein veggie combo is a winner!
Anytime I can have a homemade keto dinner in less than 45 minutes from start to finish, I am all for it. My husband and I loved this skillet pork chops meal and it would be easy to double into a larger potion if needed as well. Just grab your chops, veggies, and seasoning, and you're good to go!
---