Here's How to Make a Juicy Steak Using the Air Fryer!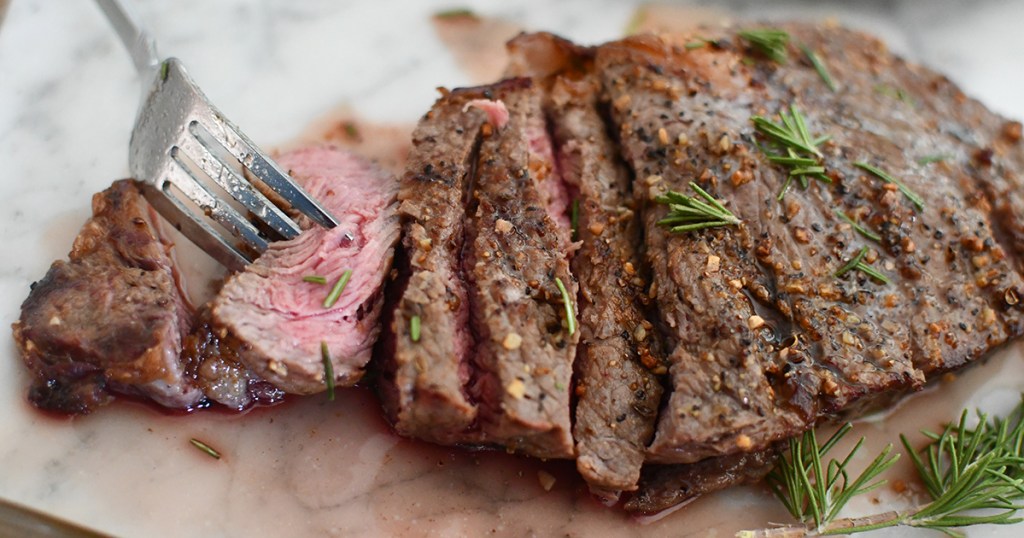 Anyone here love a good steak dinner? 🙋🏻‍♀️
For me, a juicy steak is one of the most satisfying meals there is when eating keto. It's simple, filling, and just so darn delicious. I usually make mine outside on the grill or inside using this cast-iron skillet method.
The other day I tried air frying a steak, and oh my goodness—I was shocked at how juicy and yummy it turned out!
I am already obsessed with my air fryer and all the brilliant ways to cook with it, especially on keto, and this steak idea is a must-try!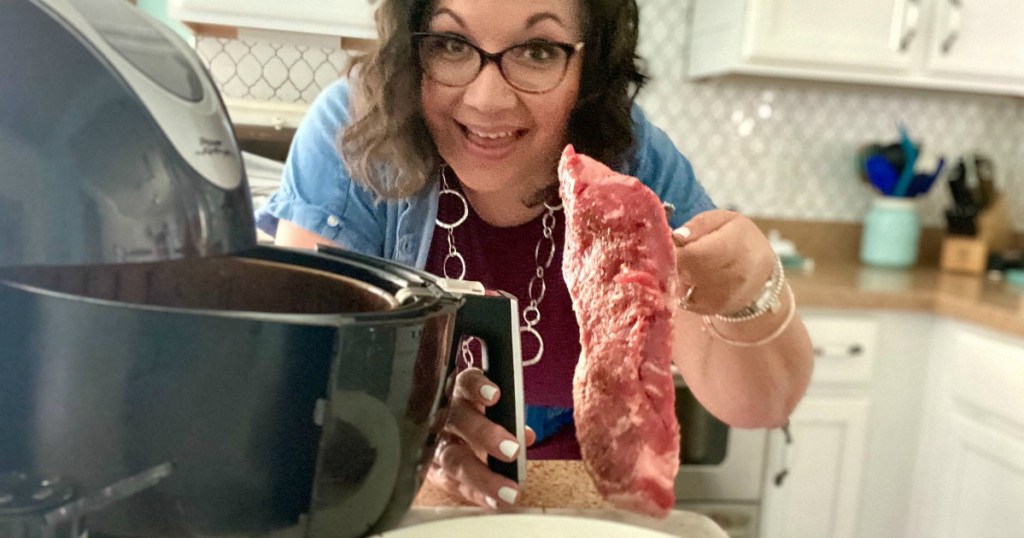 This is such a great method if you want a quick steak or steak salad for lunch!
If you're just wanting to cook one steak, I highly recommend using the air fryer. I love that it's so hands-off, and you can basically just season your steak as desired, throw it in, and after about 13 minutes, you'll have a nice sizzling steak to slice into and enjoy. 🥩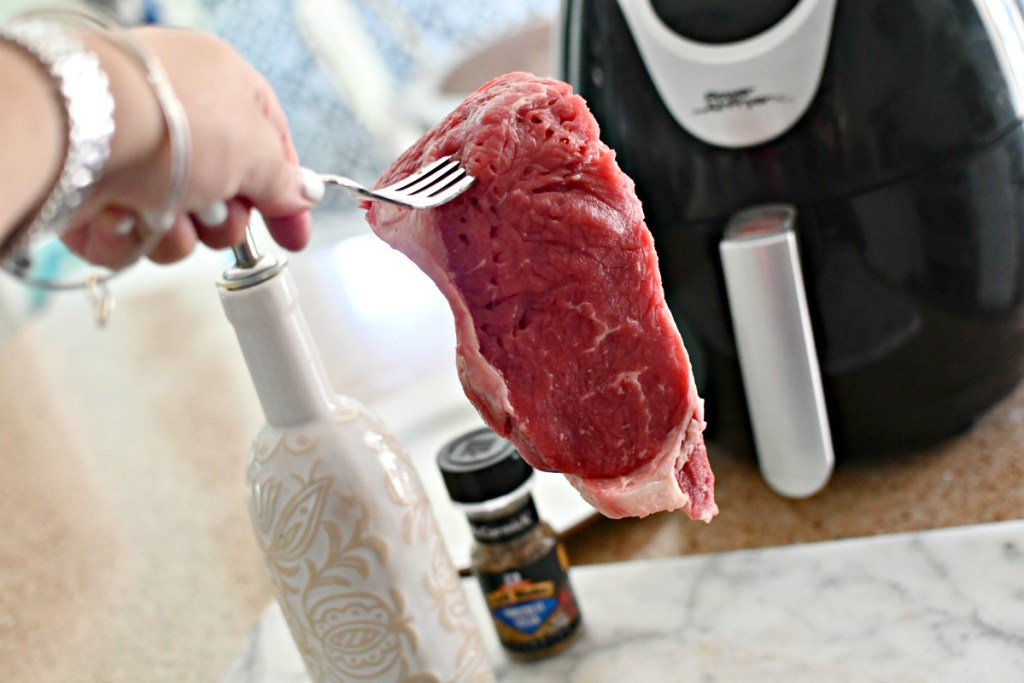 Tips for air frying a juicy steak:
Feel free to turn your steak halfway through cook time, however, I admit half the time I forget, and that's the beauty of the air fryer – it still turns out delish!
If you're cooking a much thinner steak, like a sirloin, check for doneness after 11 minutes, as cook times can vary with different sizes & thickness of steaks. I cooked a one-inch thick ribeye in about 13 minutes cook time for medium doneness.
After my steak is done cooking, I like to add a little herbed butter on top, or just a slice of butter and a few chopped fresh herbs! It's so tasty served that way, but it's all up to you on how to season and serve your steak.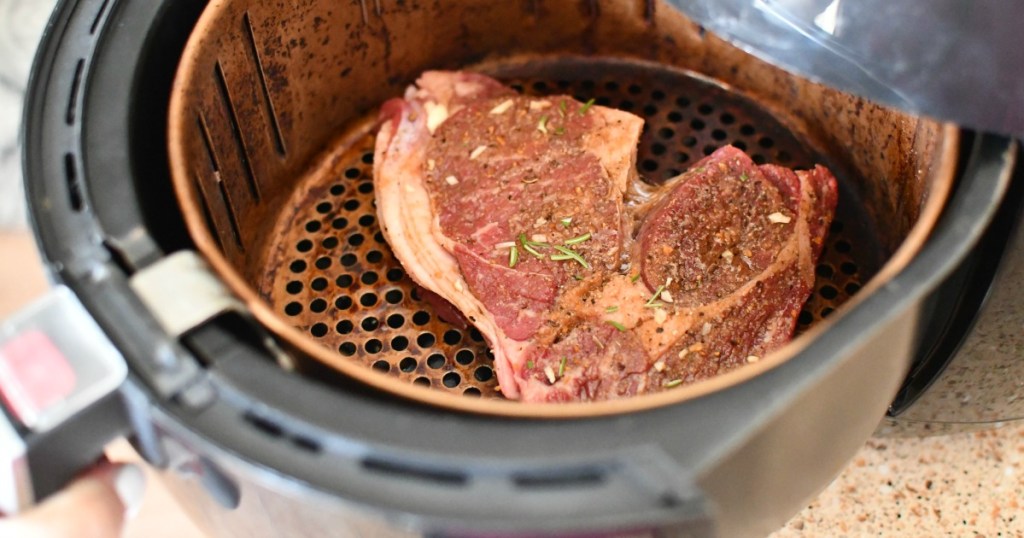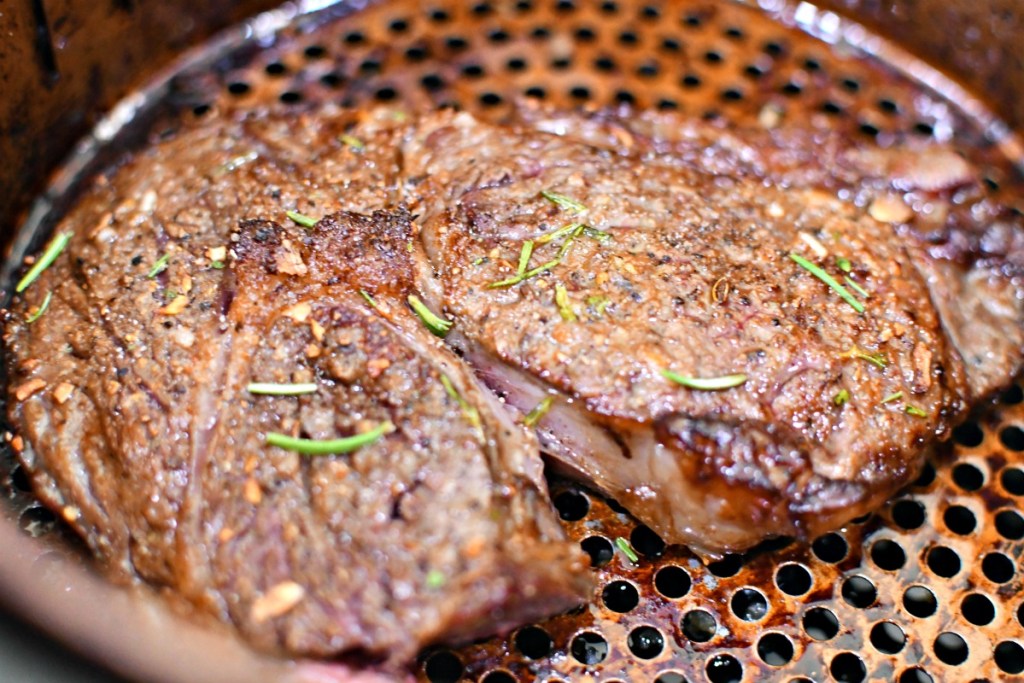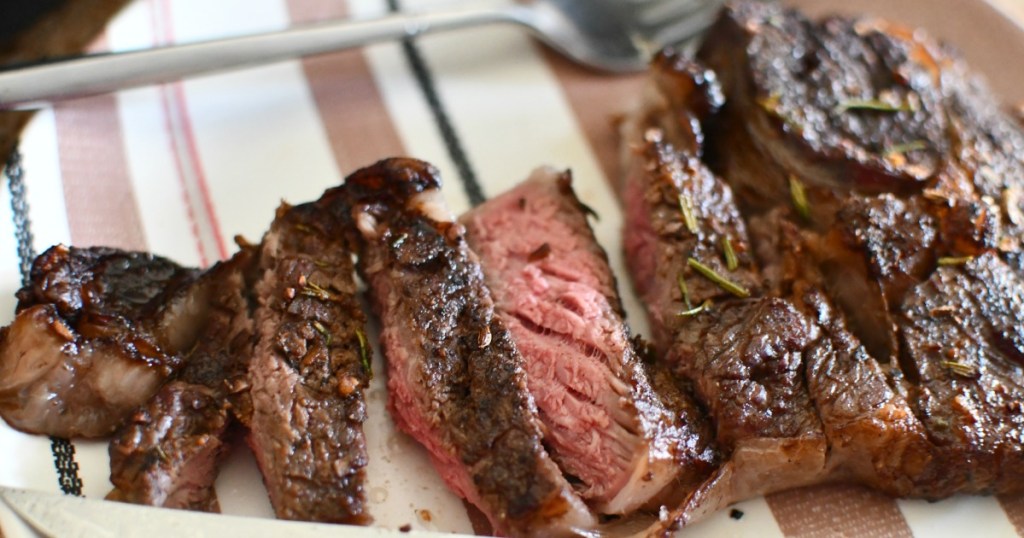 ---
yield: 2 SERVINGS
prep time: 5 MINUTES
cook time: 13 MINUTES
total time: 18 MINUTES
Here's how to cook a delicious and juicy steak right in the air fryer!
Ingredients
12 oz. ribeye steak
1 tablespoon of olive oil
1 teaspoon of steak seasoning or other favorite herbs
Salt & pepper
Directions
1
Coat steak with olive oil, and season as desired.
2
Place the steak inside the air fryer and set the temperature to 400 degrees.
Cooking times:
12 minutes for medium-rare
13 minutes for medium
14 minutes for medium-well
3
Check for desired doneness, and transfer to a plate or cutting board and let rest for 5-10 minutes. Cut and serve as desired.
Nutrition Information
Yield: 1 steak, Serving Size: 1/2 a steak
Amount Per Serving: 447 Calories | 32g Fat | 0g Total Carbs | 0g Fiber | 33g Protein | 0g Net Carbs
---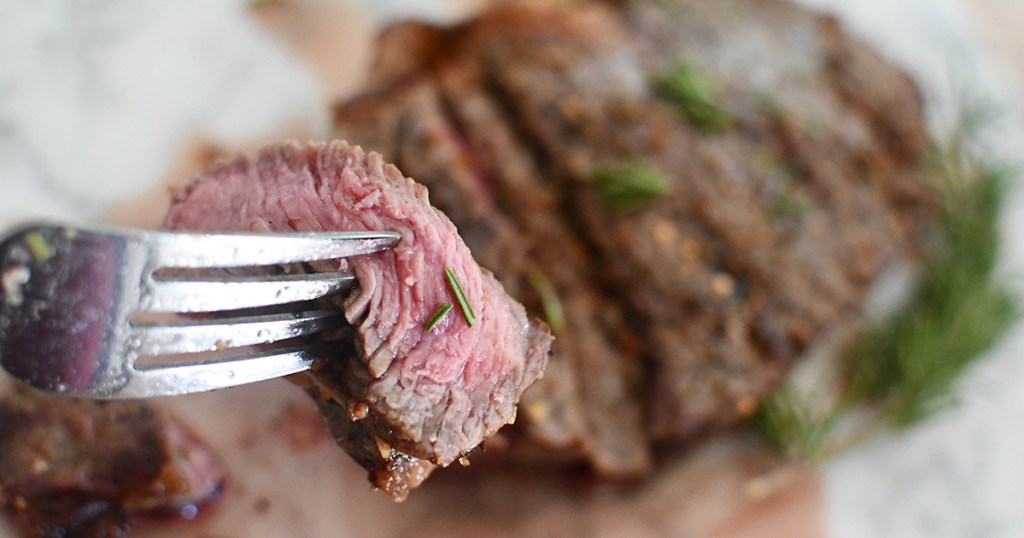 I especially loved the steak's seared crust using the air fryer!
The outside will have this delicious outer crust we all crave, while the inside is super juicy and tender. We love air fryer steak, as it's so flavorful and juicy. Plus, it's such a hands-off, mess-free way to cook a steak! Try it, and I think you'll be pleasantly surprised also.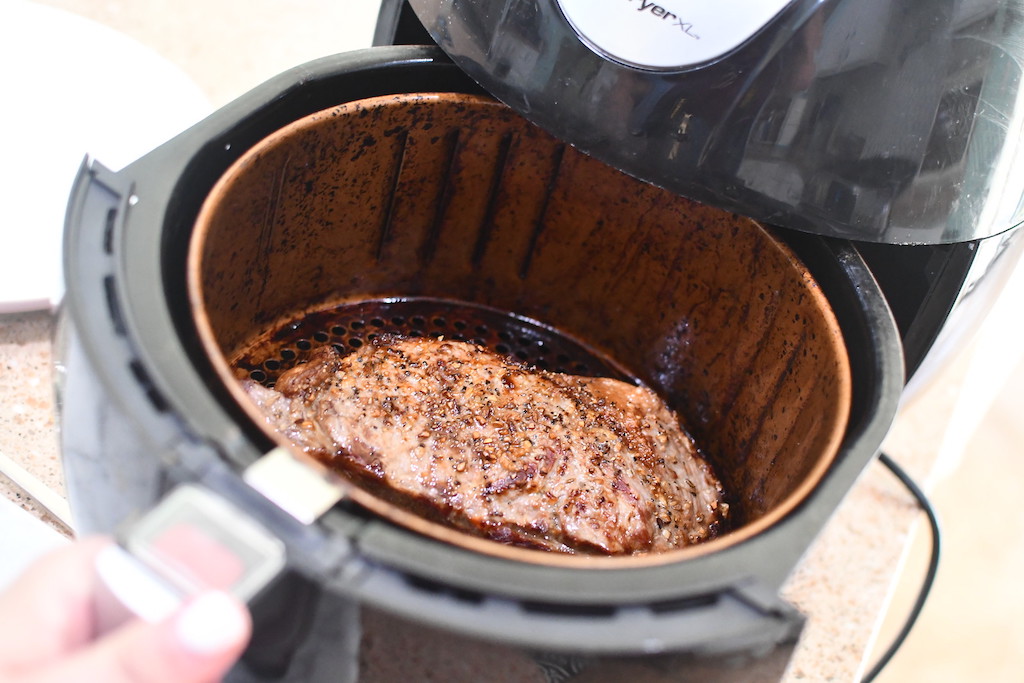 Here's what my team member Jenna had to say after testing this recipe:
"I love a good steak but don't make them often because it's can be a bit of a hassle on the stove. This is so EASY! Steak… in the air fryer?! This turned out so perfect, I will never cook a ribeye another way!
I ended up making this twice with two ribeye steaks and it was so fun to do! I use my air fryer for just about everything, but I've never tried this – SO YUM!"
---