Easy Keto Coconut Shrimp in the Air Fryer
Looking for a delicious keto appetizer? 🍤
Look no further – this keto coconut shrimp is the perfect crowd pleaser! We absolutely love this keto-friendly appetizer in our household and it's super simple to make in the air fryer, too. Just grab a handful of ingredients, do a quick dredge of some raw medium-size shrimp, pop them in your air fryer basket, and you'll have a delicious snack or app ready in just minutes!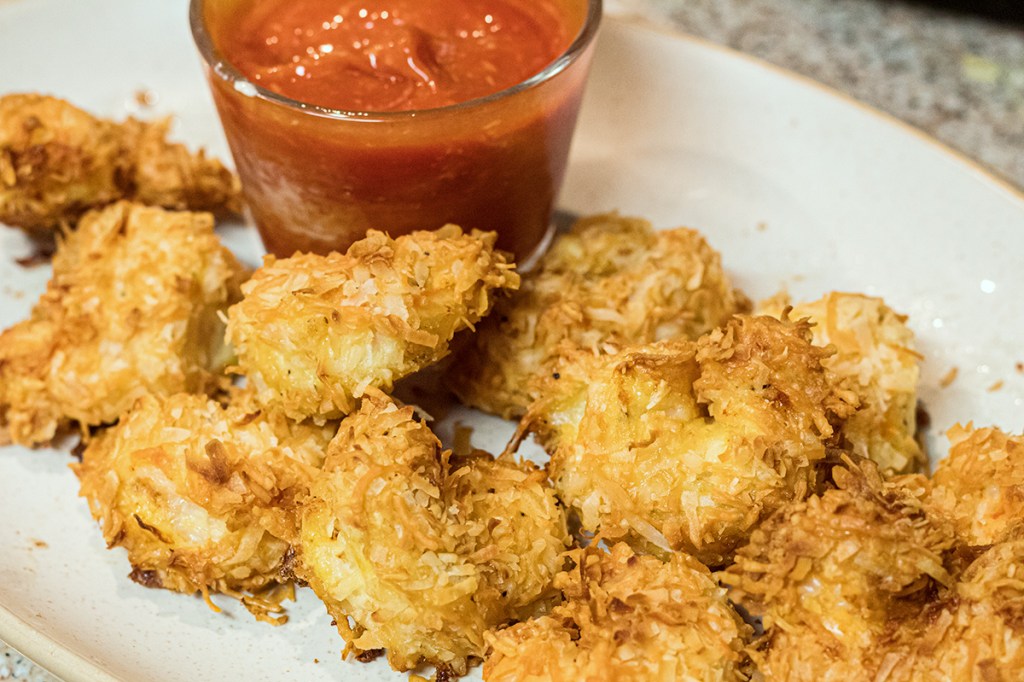 These crispy and sweet coconut shrimp are so yummy, your guests will think you ordered from a restaurant. I found myself back at the table grabbing a second plate before I knew it. That's how good they are! 😋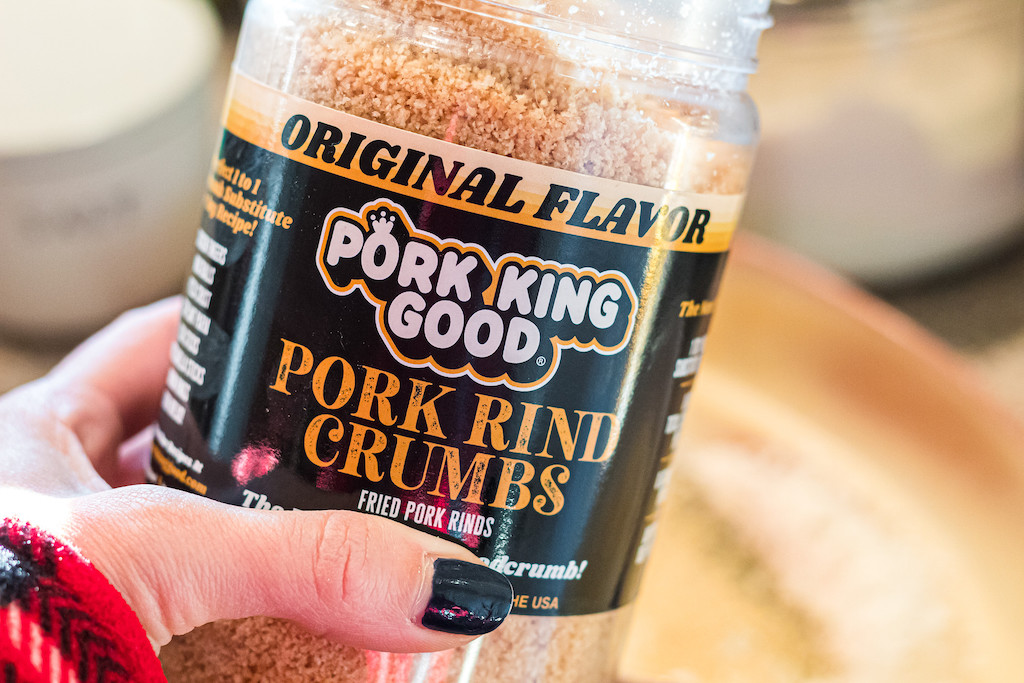 Tips for making the BEST keto coconut shrimp:
No air fryer? No problem! You can fry these in a skillet for four minutes on each side.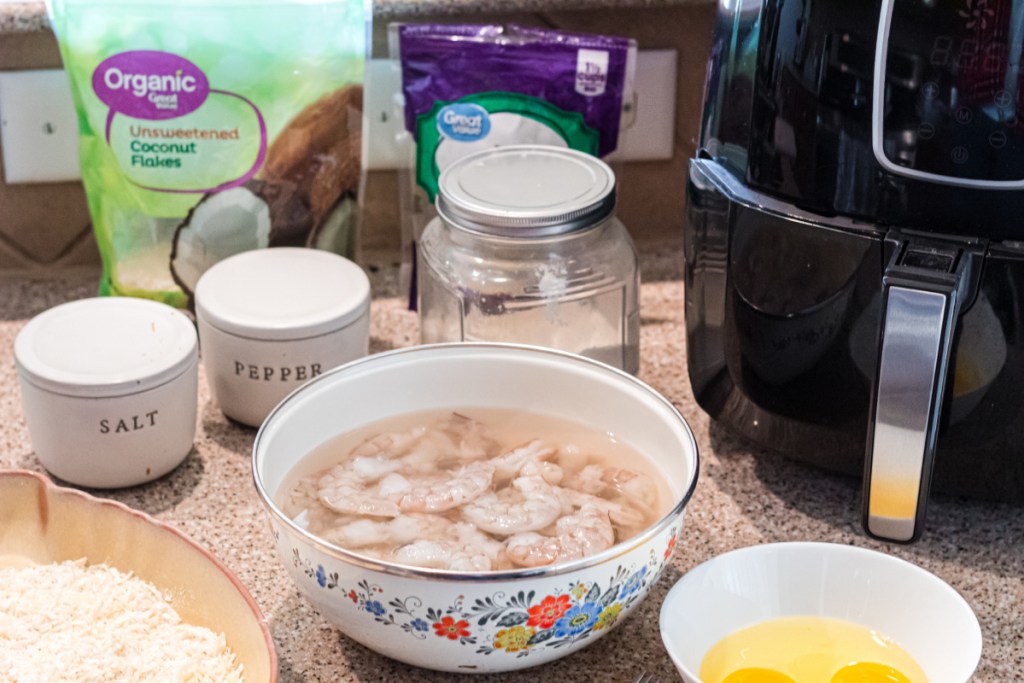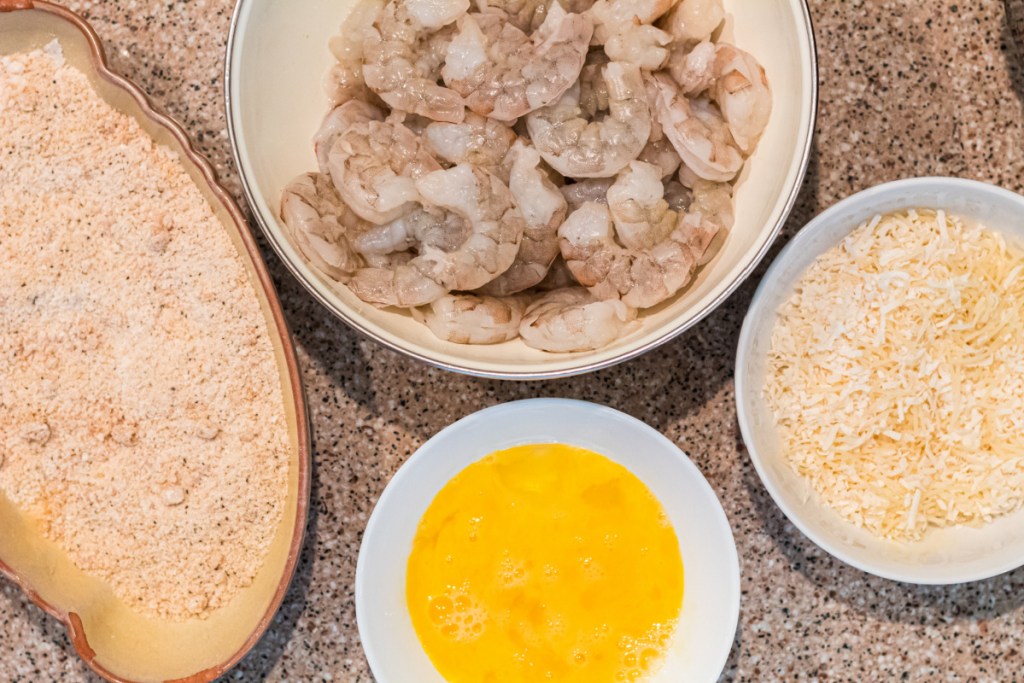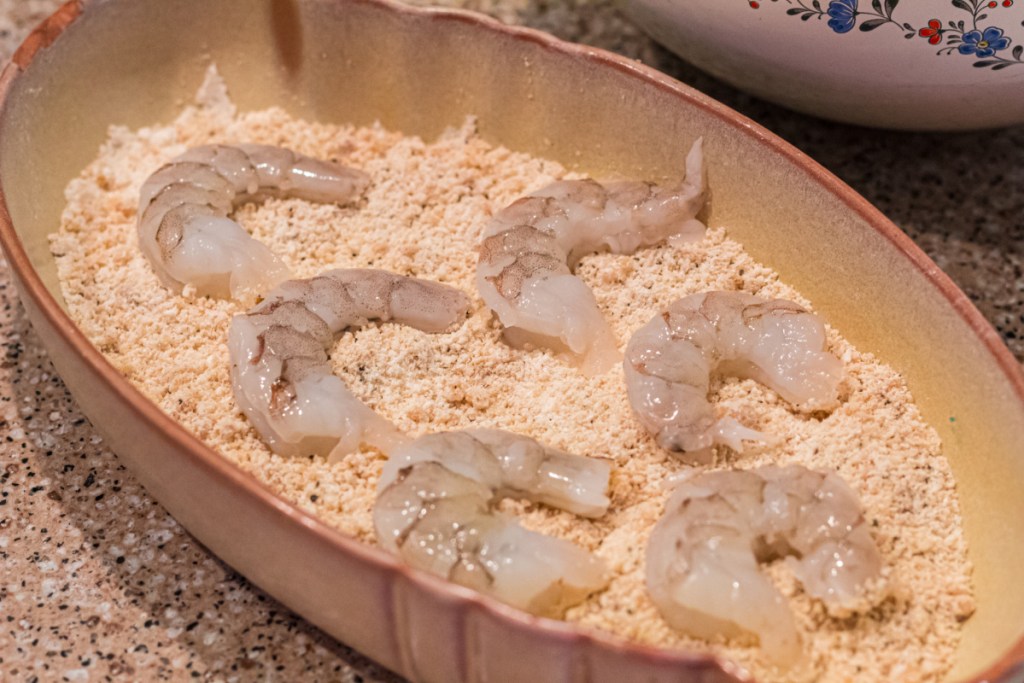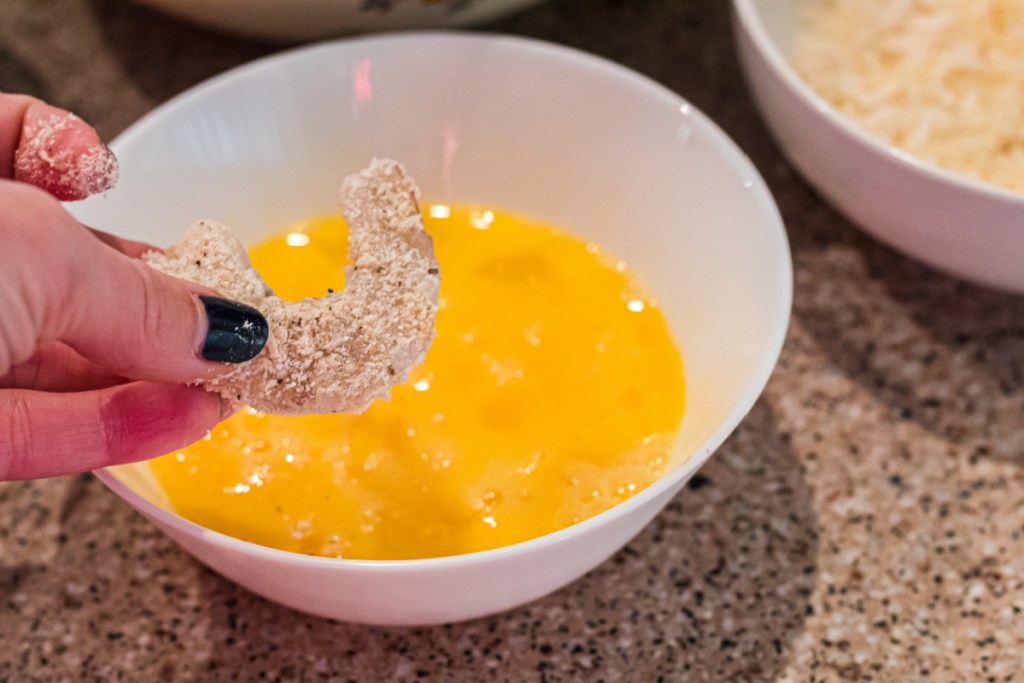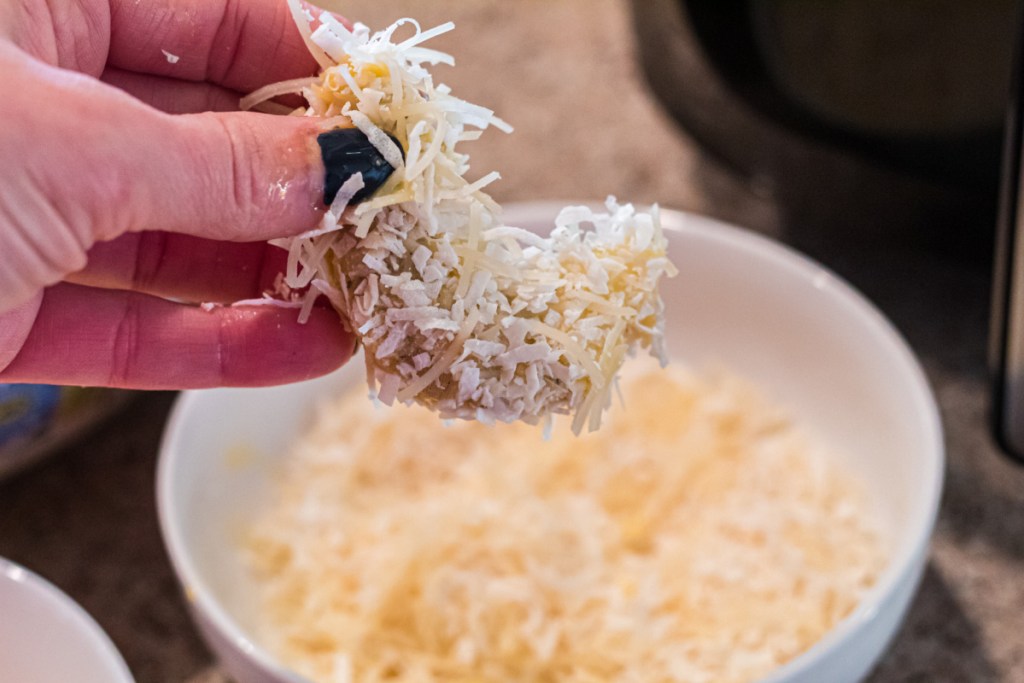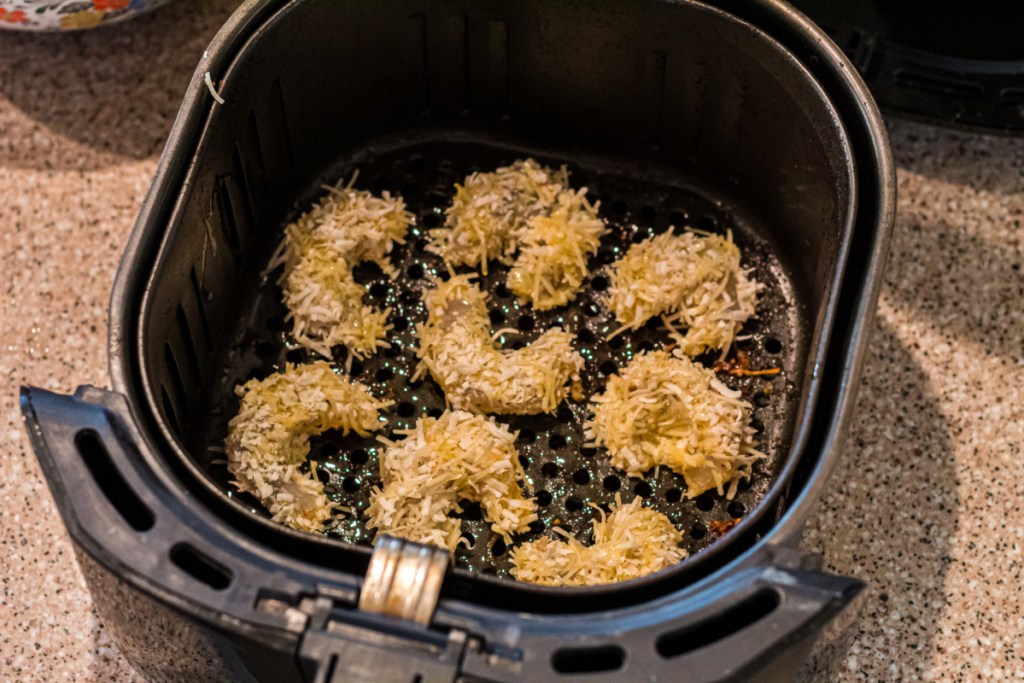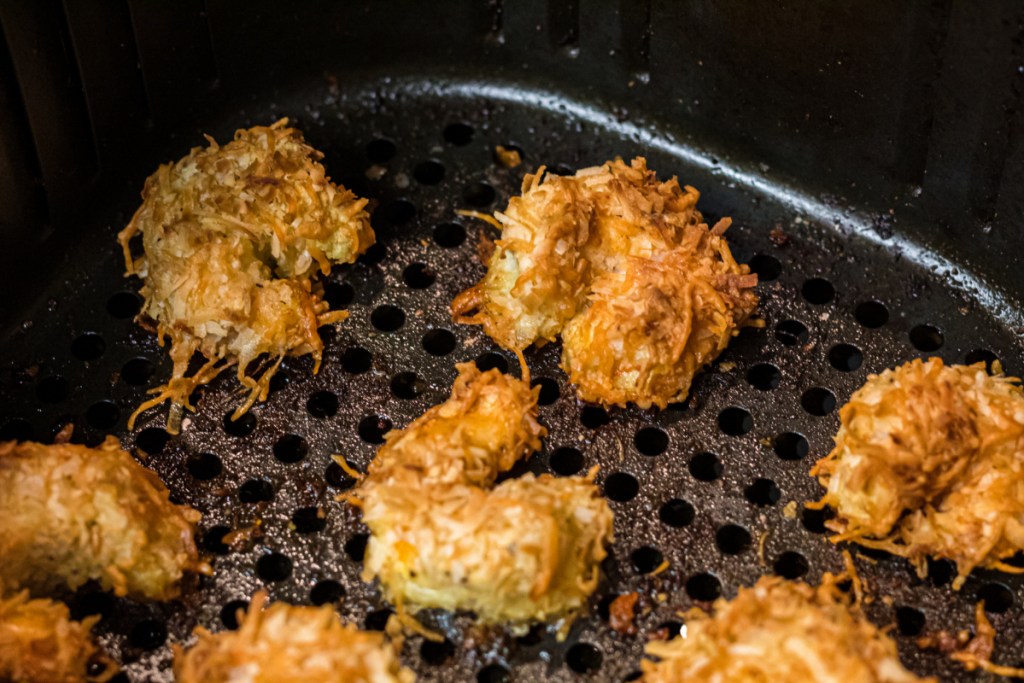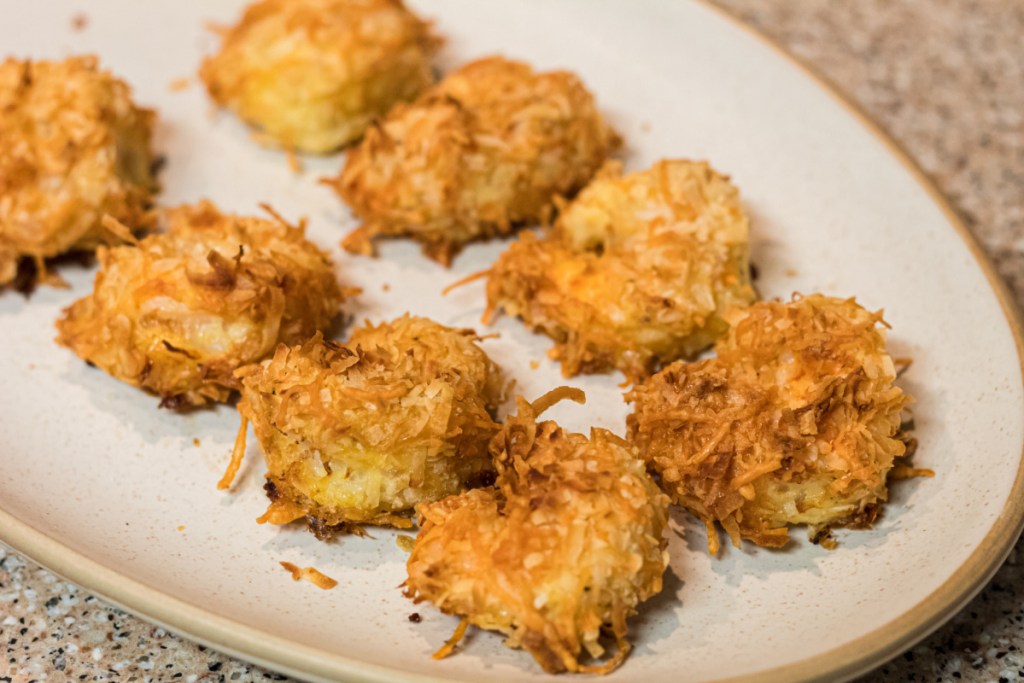 ---
Print
Keto Coconut Shrimp
yield: 12 SERVINGS
prep time: 15 MINUTES
cook time: 15 MINUTES
total time: 30 MINUTES
Sweet and crunchy coconut-crusted shrimp gets golden in the air fryer for a surprisingly keto appetizer!
Ingredients
Keto Coconut Shrimp:
1 lb bag large raw shrimp, peeled and deveined
1 teaspoon salt
1/2 teaspoon black pepper
1 teaspoon garlic powder
2 eggs, whisked in a shallow bowl
1/4 cup shredded parmesan cheese
1 tablespoon olive oil or olive oil spray
Keto-Friendly Cocktail Sauce (optional):
Directions
1
Rinse off all shrimp and set in a bowl. Grab 2 small bowls or plates to start making your breading.
2
In one bowl, add in coconut flour, salt, pepper, garlic powder, and pork rinds crumbs and mix together.
3
In a separate bowl or plate, mix together the shredded coconut, keto granular sweetener, and shredded parmesan cheese.
4
Coat shrimp in the flour mixture on both sides. Then dip the coated shrimp into the whisked eggs. After the shrimp have been coated in egg, toss the shrimp into the shredded coconut and place fully coated shrimp on a plate or cutting board. Repeat until all shrimps have been breaded.
5
Place one layer of shrimp with some space between them in an air fryer and drizzle olive oil (or mist with an olive oil spray) over the top of shrimp. Cook at 320 degrees for 15 minutes. Repeat until all shrimp have been cooked.
6
Serve with your favorite sauce, such as this easy cocktail sauce, by mixing together ketchup and horseradish. Enjoy!
Nutrition Information
Yield: 6, Serving Size: 2
Amount Per Serving: 96.3 Calories | 6.0g Fat | 3.5g Total Carbs | 1.7g Fiber | 0.7g Sugar Alcohol | 7.5g Protein | 1g Net Carbs
---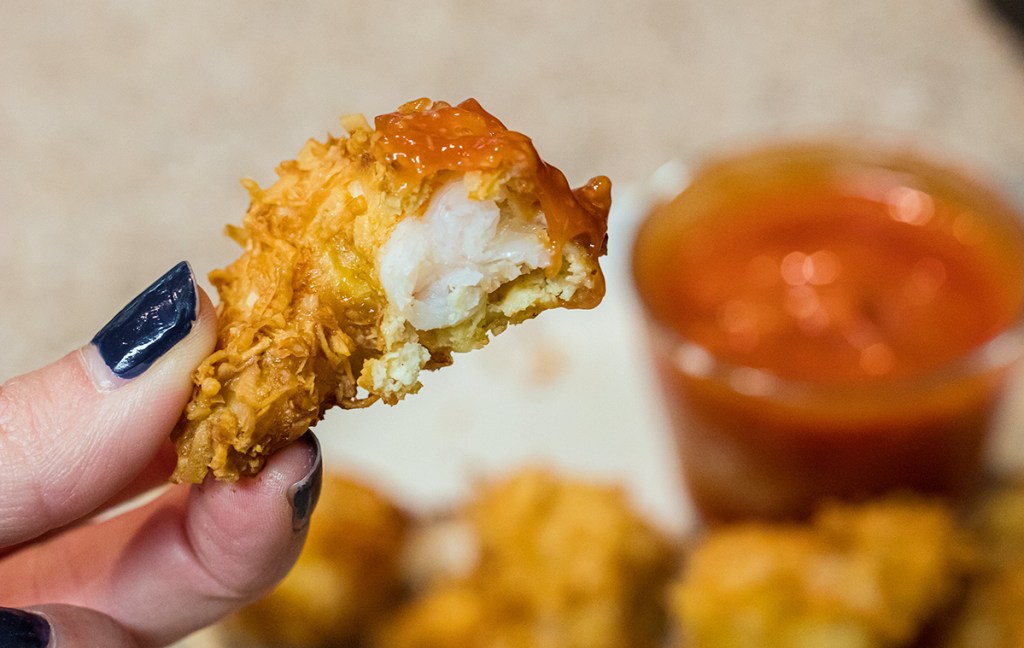 Easy peasy snack or even dinner in minutes!
This yummy recipe not only works as an appetizer, but it's also great to whip up for a quick dinner too. I also like to throw a few of these in a salad for lunch. Yum yum, gimme some! 😋
My Hip sidekick Jenna gave this recipe a try and here's what she thought:
"This recipe is so tasty, I almost forgot it was keto! I love how easy it is to make in the air fryer and the crust is so nice and crispy. The slight sweetness was really a home run and the homemade cocktail sauce was perfect for dipping!"
---
Love seafood? Try this almond crusted salmon recipe next!