How to Make Perfect Air Fryer Hard-Boiled Eggs
There's no boiling water needed for this fail-proof way of making hard-boiled eggs in your air fryer.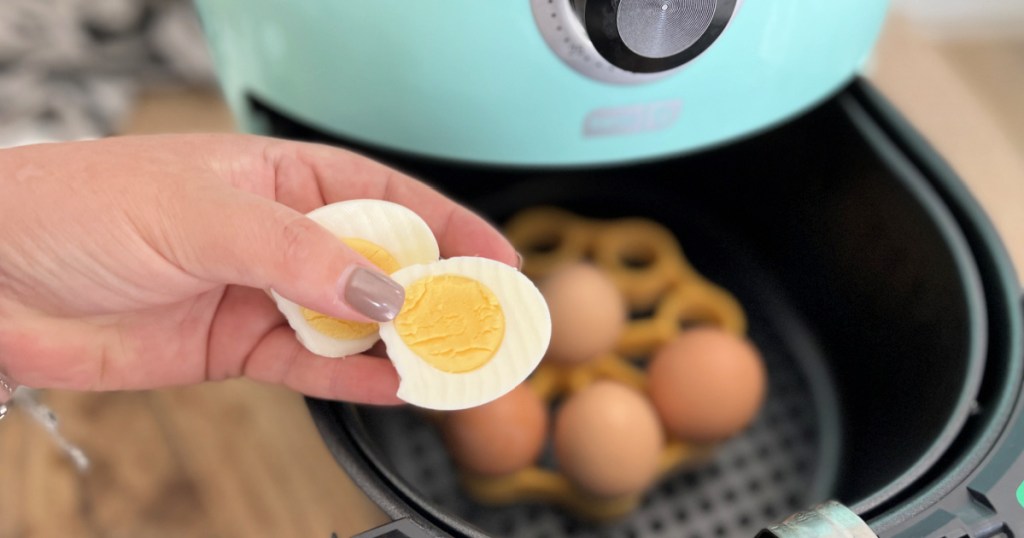 Does anyone here love a good hard-boiled egg?
Did you know you can cook hard-boiled eggs right in your air fryer?! Yep! I have done this many times, and it's a great way to easily make a bunch of eggs without boiling water. They peel easily, and everything about this method works great!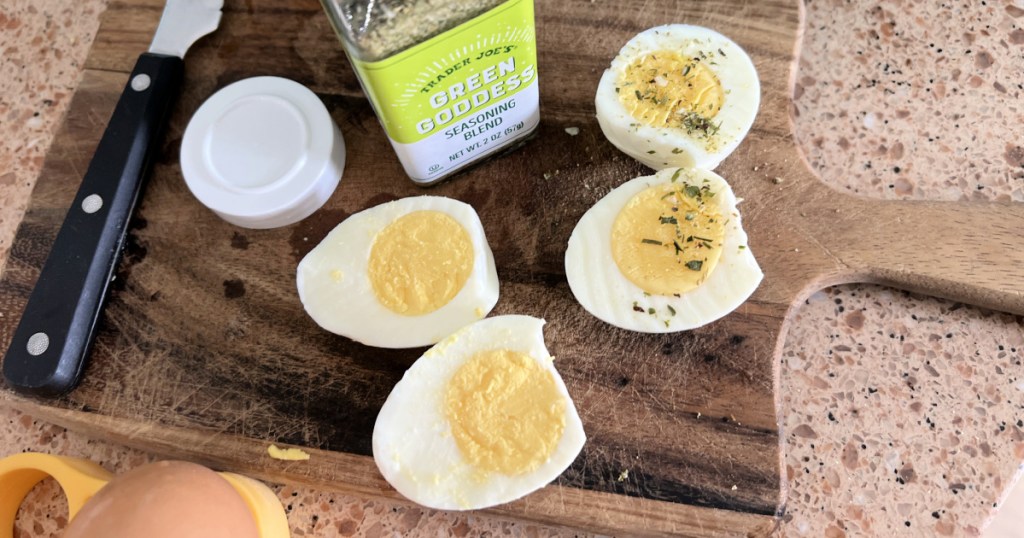 Eggs really are the perfect keto snack.
They are filling, low in carbs, a good source of high-quality protein, and so delicious. I like to keep a few hard-boiled eggs on hand in the fridge for convenience. I also love to make bacon deviled eggs and keto egg salad with my hard-cooked eggs. Try making keto Scotch eggs in the air fryer as well!
Considering doing an egg fast? We've got the details on how to do this while on keto.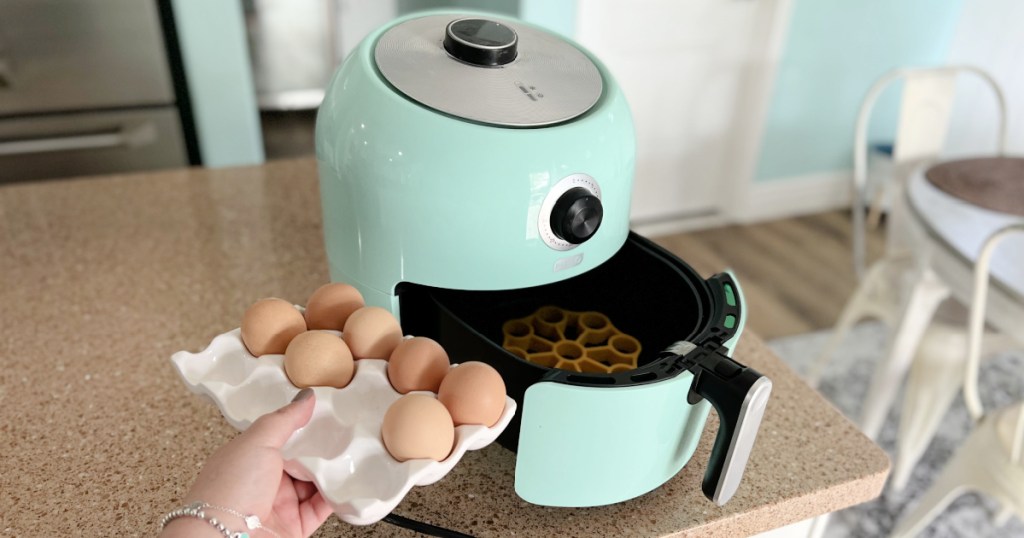 Tips for making air fryer hard-boiled eggs:
Your exact cook times can vary slightly per your machine. This could be a bit of a learning curve, so I suggest doing a test egg first to gauge if you'll need more time for hard-boiled eggs. 16 minutes should be about right but test that time first.
I use my air fryer just about every day, and it's an excellent kitchen appliance for keto cooking! If you need a good air fryer recommendation, I love my 6 quart Dash air fryer!
Per the USDA, hard-boiled eggs can be stored in the fridge for up to 7 days, either left in their shells or peeled.
Everyone has their own method for peeling hard-boiled eggs, but I like to tap the egg on the counter, roll it with my hand on the counter a couple of times, and peel it under running water. They peel so easily and turn out great!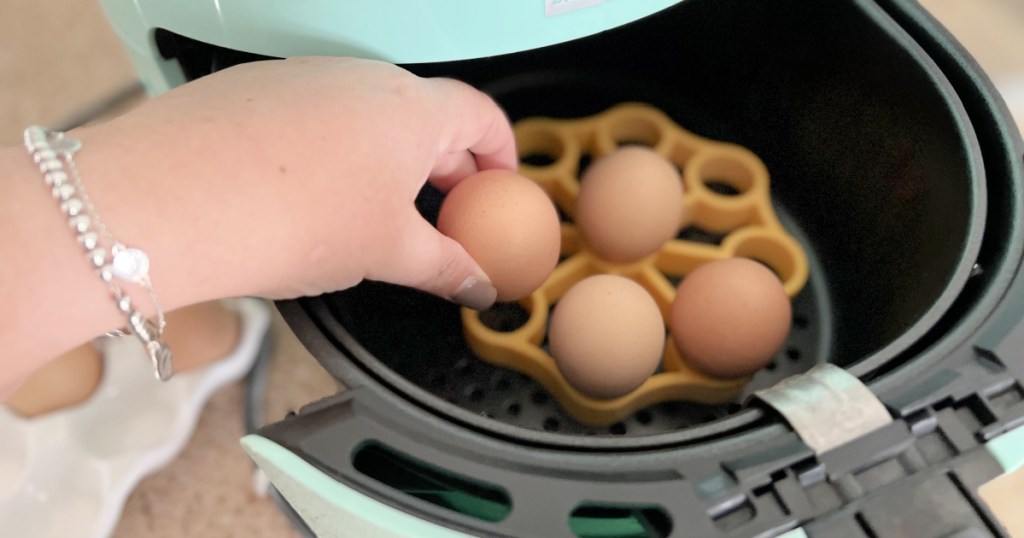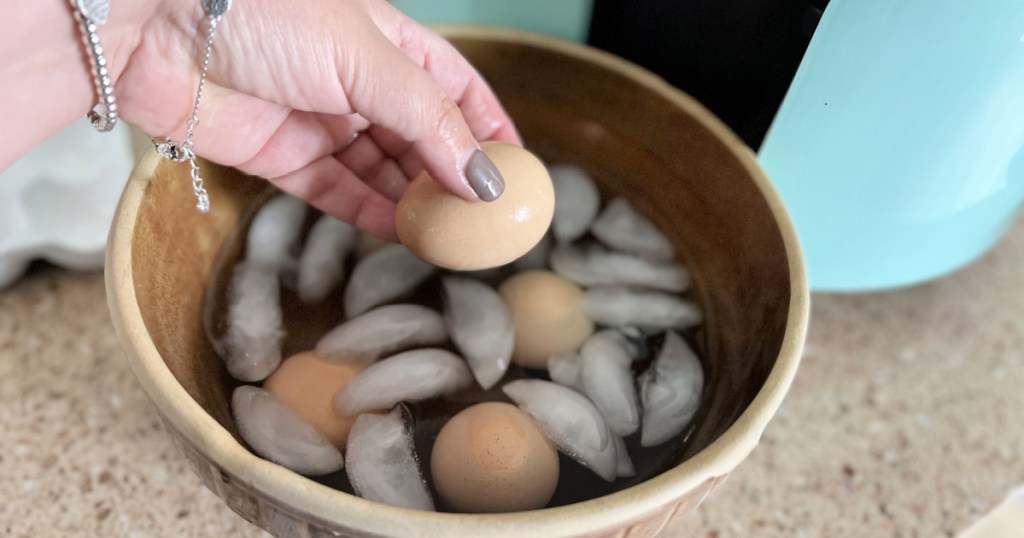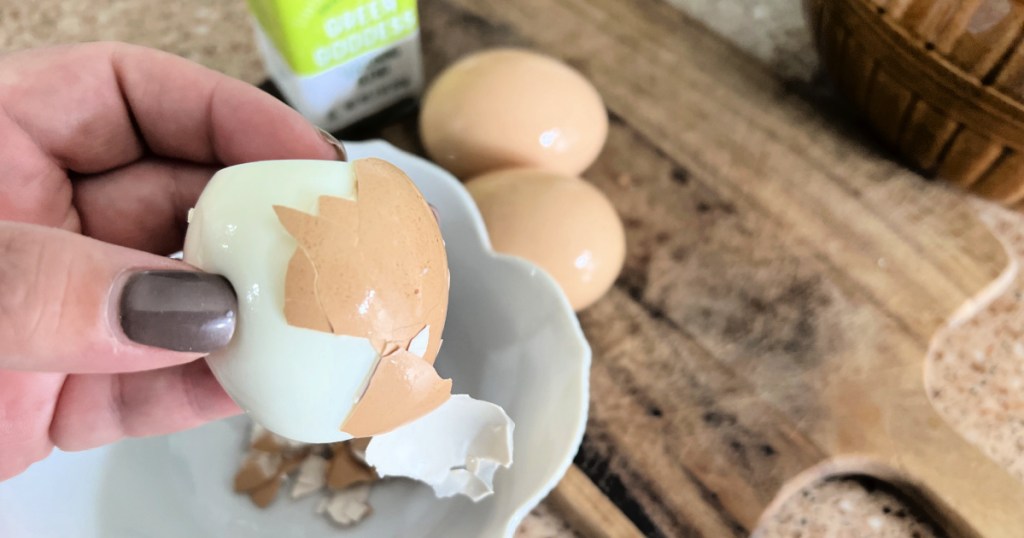 ---
Print
Air Fryer Hard-Boiled Eggs
yield: 6 SERVINGS
cook time: 16 MINUTES
total time: 16 MINUTES
Here's how to easily make hard-boiled eggs in the air fryer.
Directions
1
Place the eggs into the air fryer. If you don't have a rack, try to leave a little room in between. Close the air fryer door.
2
Set timer for 16 minutes and temperature to 260 degrees. Once cook time is finished, transfer the cooked eggs to a iced water bath.
Nutrition Information
Yield: 6 eggs, Serving Size: 1 egg
Amount Per Serving: 72 Calories | 4.8g Fat | 0.4g Total Carbs | 0g Fiber | 6g Protein | 0.4g Net Carbs
---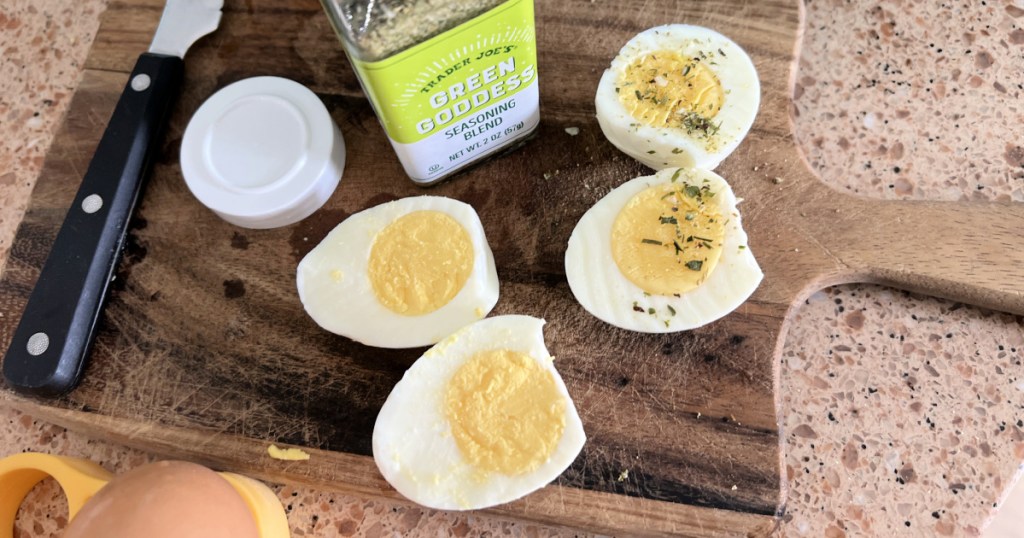 Here's how to make your keto snack "egg-traordinary"!
I usually slice mine in half and add salt and pepper, or some kind of seasoning blend such as Everything Bagel seasoning. Right now, I am really enjoying the Green Goddess seasoning from Trader Joe's! It tastes very delicious on hard-boiled eggs.
I love how portable this snack is and how you can pair it with other keto bites to make an easy keto bento box style lunch on the go for work or school!
---