Make the Best Keto Wings in the Air Fryer Using Just 2 Ingredients!
As an Amazon Associate, Hip2Save earns a small commission from qualifying purchases in this post. Prices and availability are accurate as of time posted. Read our full disclosure policy here.
Best 2-ingredient air fryer wings that are naturally keto-friendly!
Love crispy chicken wings?
Consider making them in the air fryer! These chicken wings are the best, especially for keto. Not only do they turn out crispier than in the oven, but it also takes a lot less cooking time, too. Plus, you only need two ingredients!
This idea couldn't be easier and is a must-try meal or snack. Out of all the foods I've cooked using my air fryer, this is for sure one of my favorites!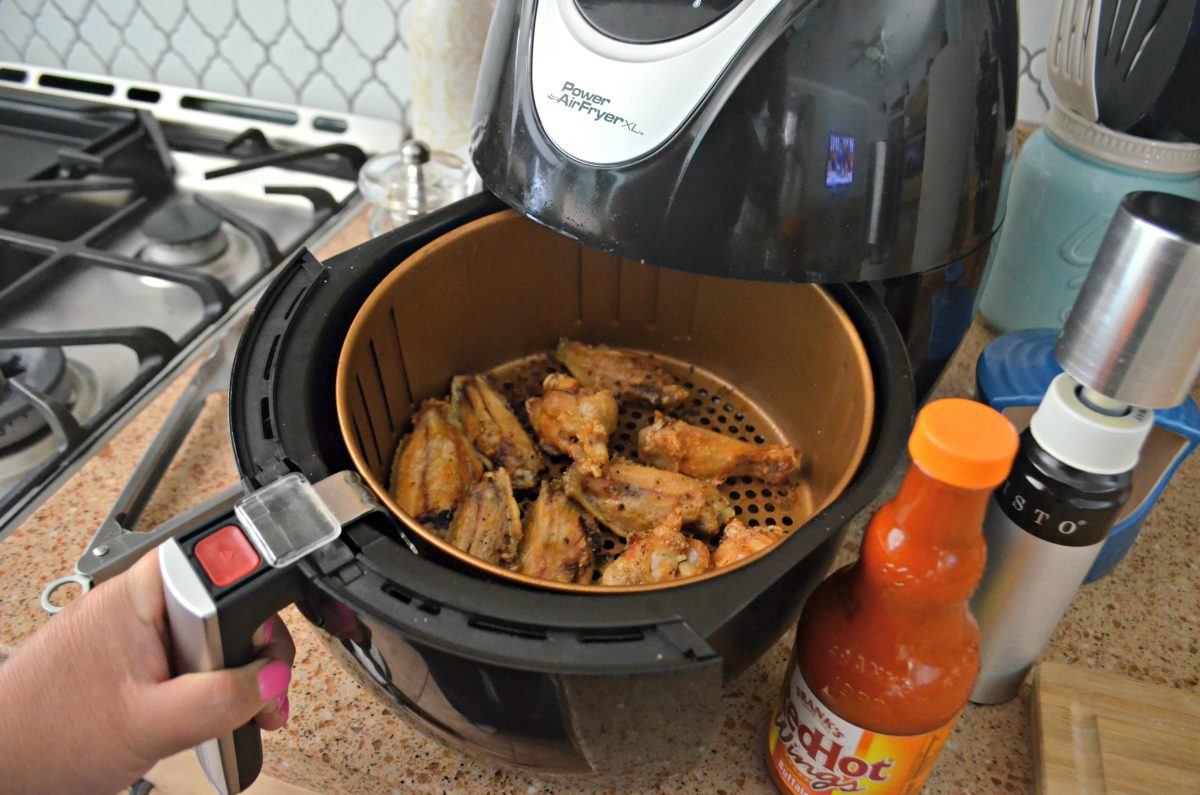 Just two main ingredients are all you need.
I buy the big bag of Costco frozen chicken wings and then thaw out a dozen at a time when we want to have wings. All I essentially do is salt and pepper the wings, cook them, and then toss with Frank's wing sauce. It's that simple! I also spray them using this olive oil sprayer right before cooking, for extra crispy wings.
---
Print
The Best Air Fryer Chicken Wings
yield: 4 SERVINGS
prep time: 7 MINUTES
cook time: 30 MINUTES
total time: 37 MINUTES
Make crispy, crowd-pleasing wings in the air fryer with very little effort!
Ingredients
12 chicken wings, uncooked
salt & pepper to taste
1 tablespoon olive oil spray
Directions
1
Simply place raw chicken wings in air fryer basket. Salt & pepper to taste.
2
Mist with cooking spray.
3
Set the timer for 30 minutes at 370 degrees Fahrenheit.
4
At the halfway mark, turn them and mist the wings with cooking spray.
5
Once they are done cooking to your desired crispness, toss with wing sauce and enjoy!
Nutrition Information
Yield: 12 wings, Serving Size: 3 wings
Amount Per Serving: 273 Calories | 20g Fat | 0g Total Carbs | 0g Fiber | 22g Protein | 0g Net Carbs
---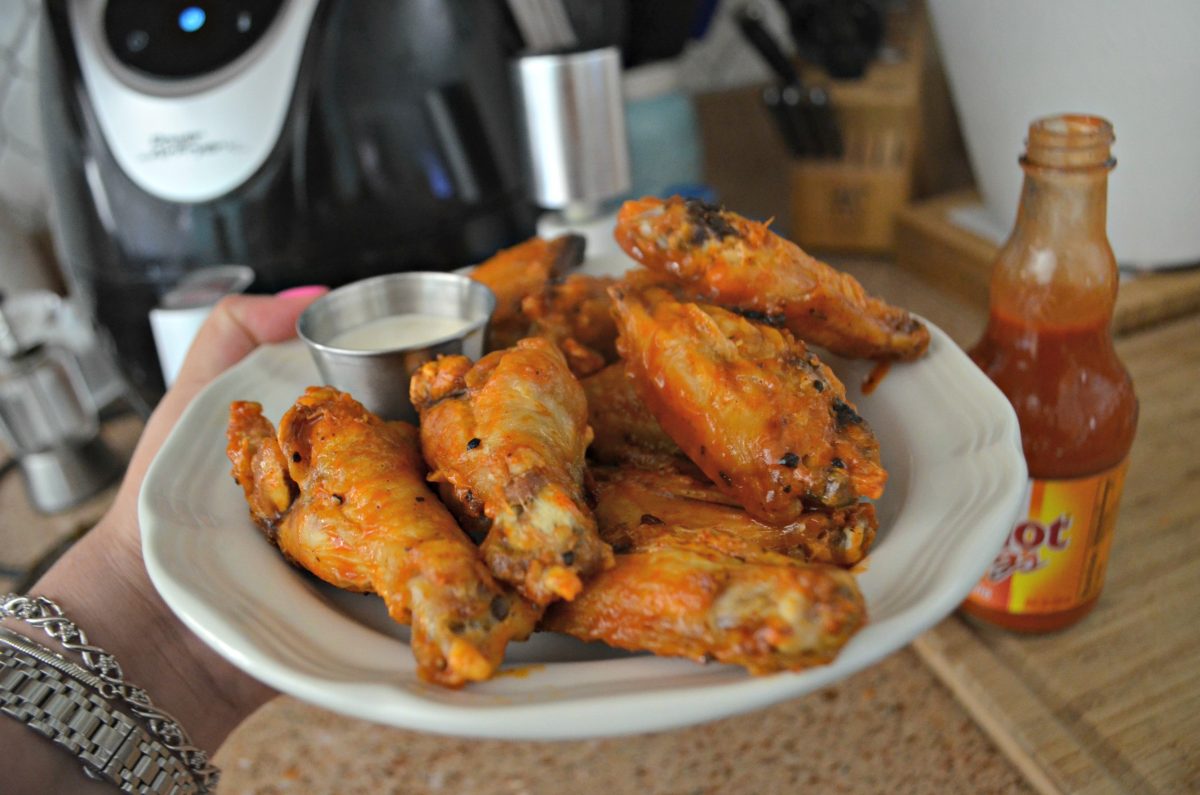 Air fryer wings rock! There's no doubt about it!
The texture and crunch are incredible! My family LOVES wings and this is their favorite way I make them. If you're looking for a no-fail wings recipe, you've gotta try this!
---