Keto Air Fryer Pickles are Crunchy, Salty, & Snackable!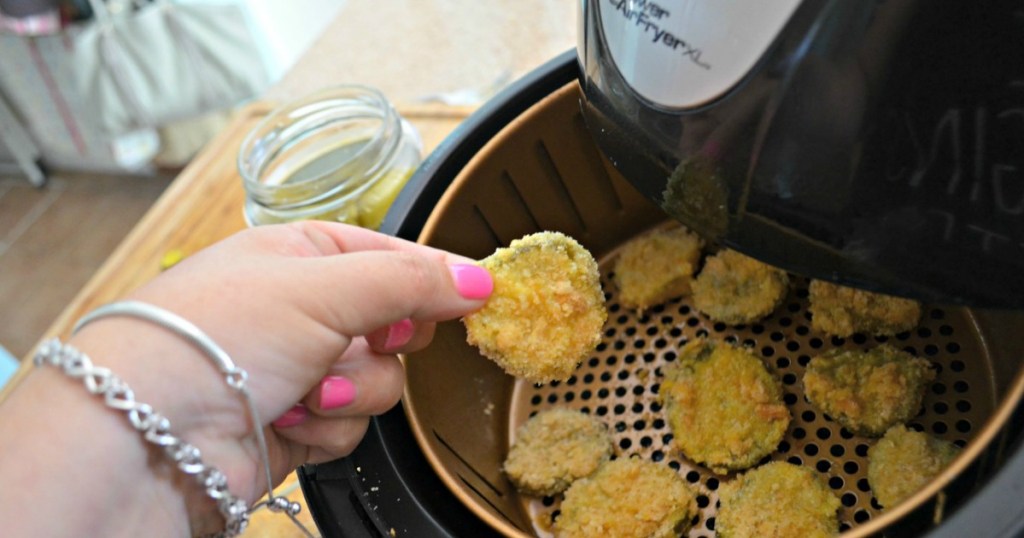 This low-carb snack is a big dill!😋
These air fryer keto fried pickles are LEGIT! They are SO CRUNCHY, satisfying, and simple to whip up using the air fryer. Wonder which secret ingredient makes them crunch? Pork rind crumbs! This is a smart low-carb hack that makes "breading" these pickles totally keto compliant.
Make a batch for a savory late-night snack, I bet ya can't eat just one.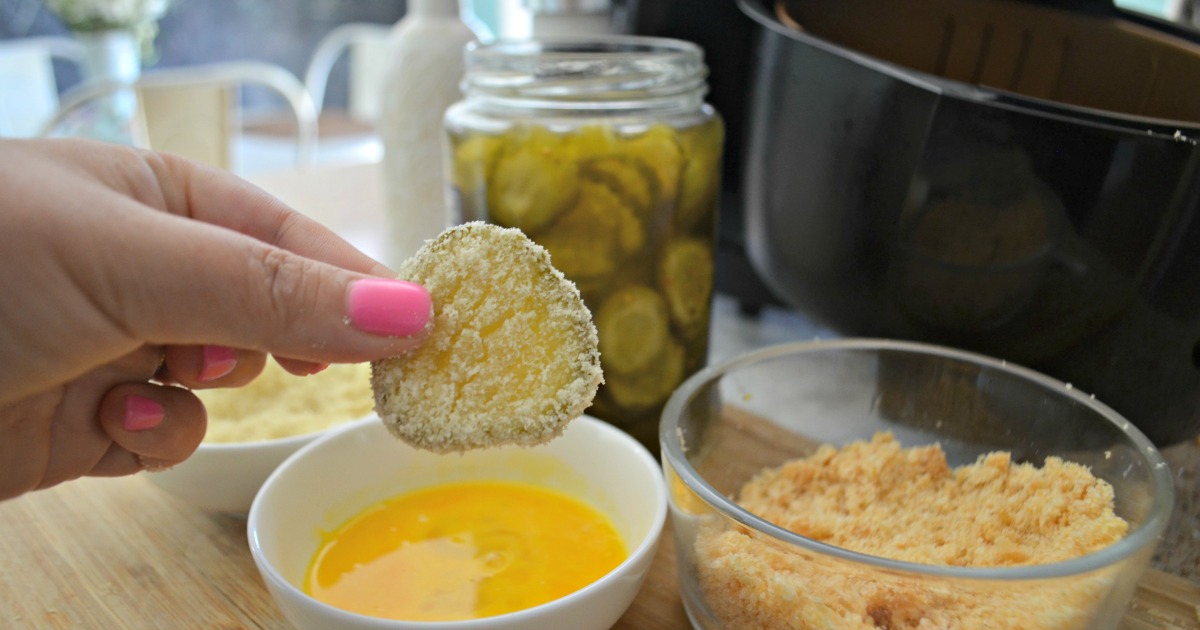 Top tips when making air fryer keto fried pickles:
To get these pickles super crispy, spray them before cooking with a little oil using an oil mister. You could also use avocado oil spray if you don't have a mister on hand.
Want to make clean up a little easier? I LOVE using these Katbite heavy-duty perforated parchment paper squares in my air fryer. These parchment squares start at just under $5 for 120 sheets. *Note – be sure to only use these squares during the cooking process when food is on top of them. Do not use them while preheating your air fryer (if your model requires preheating).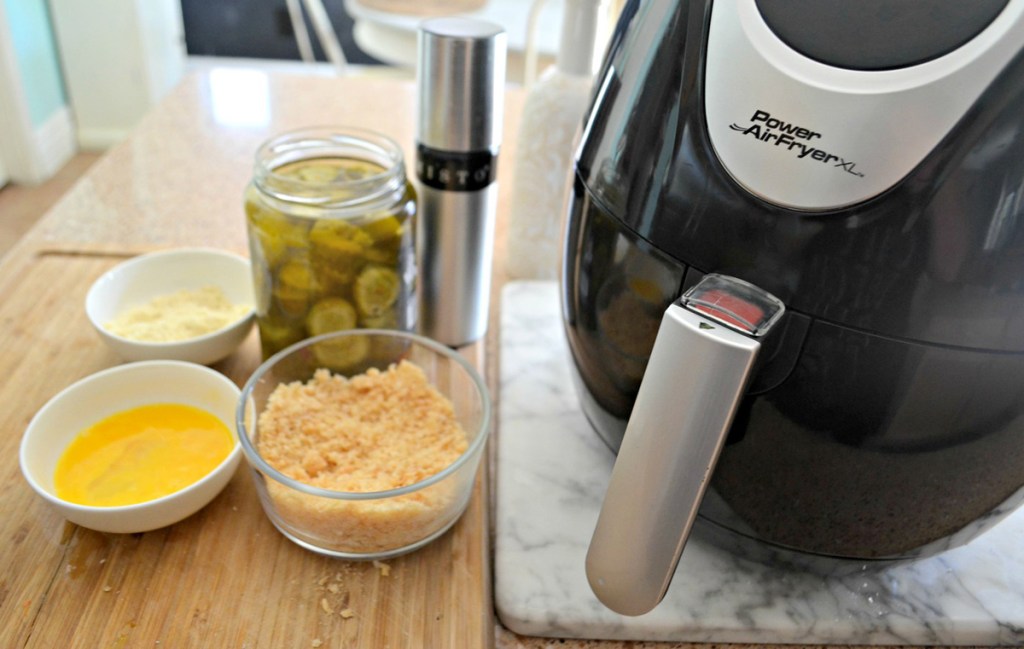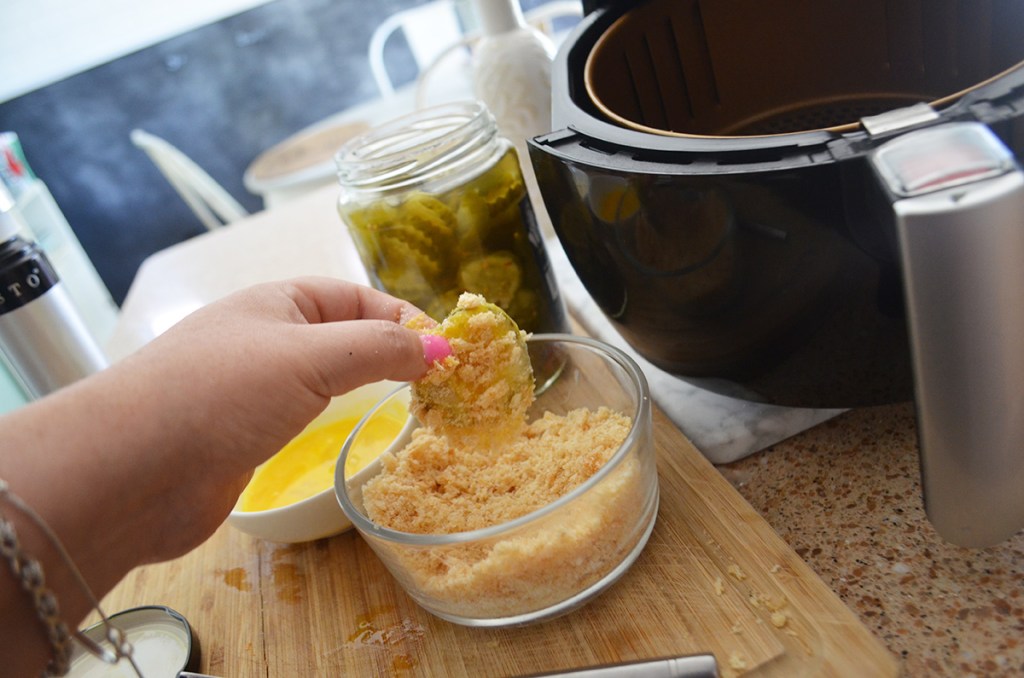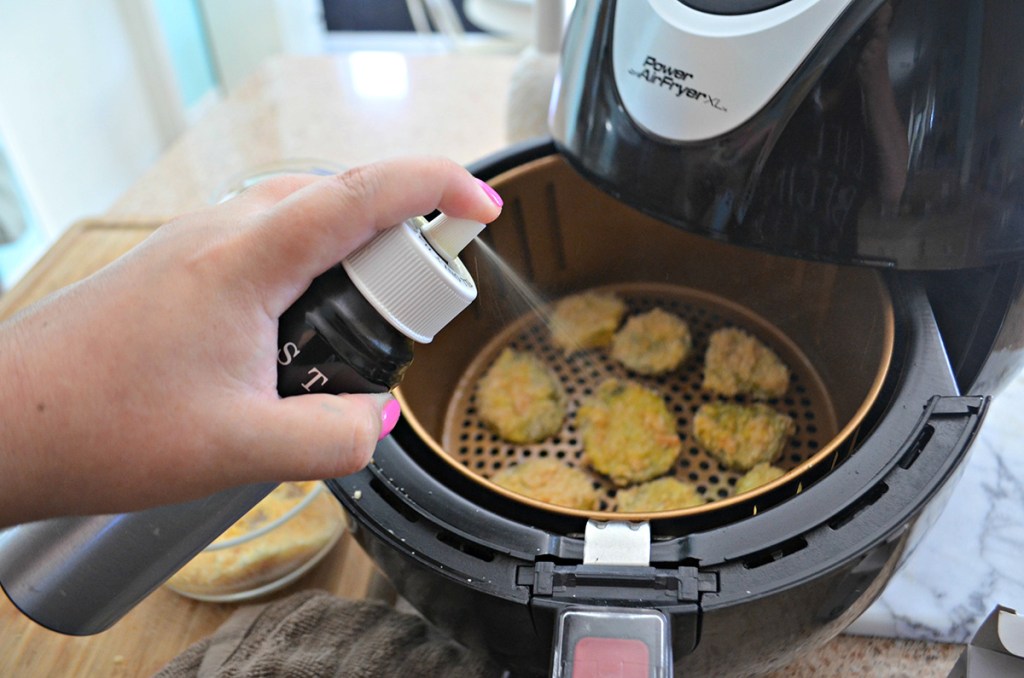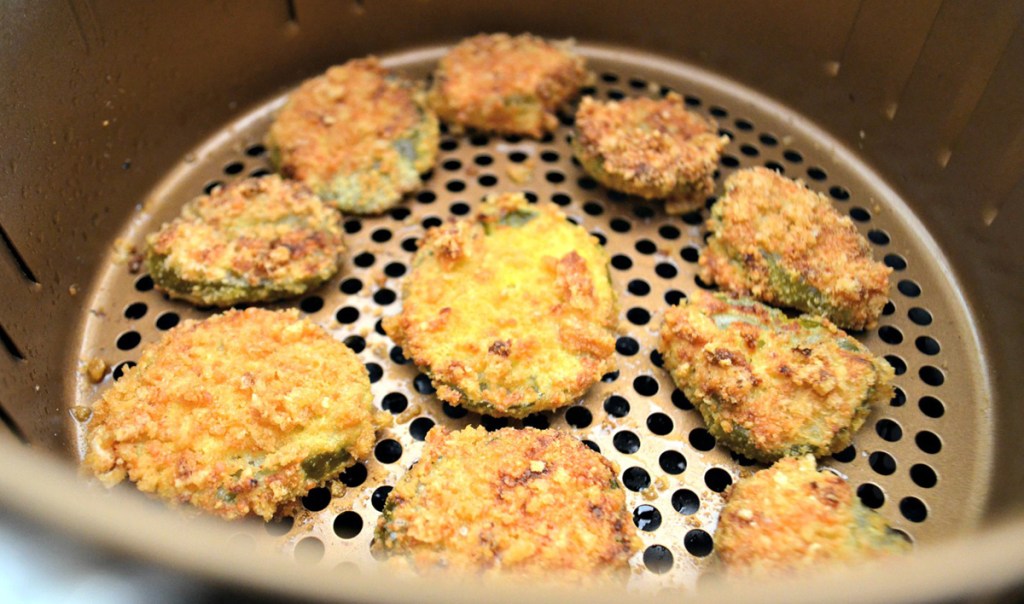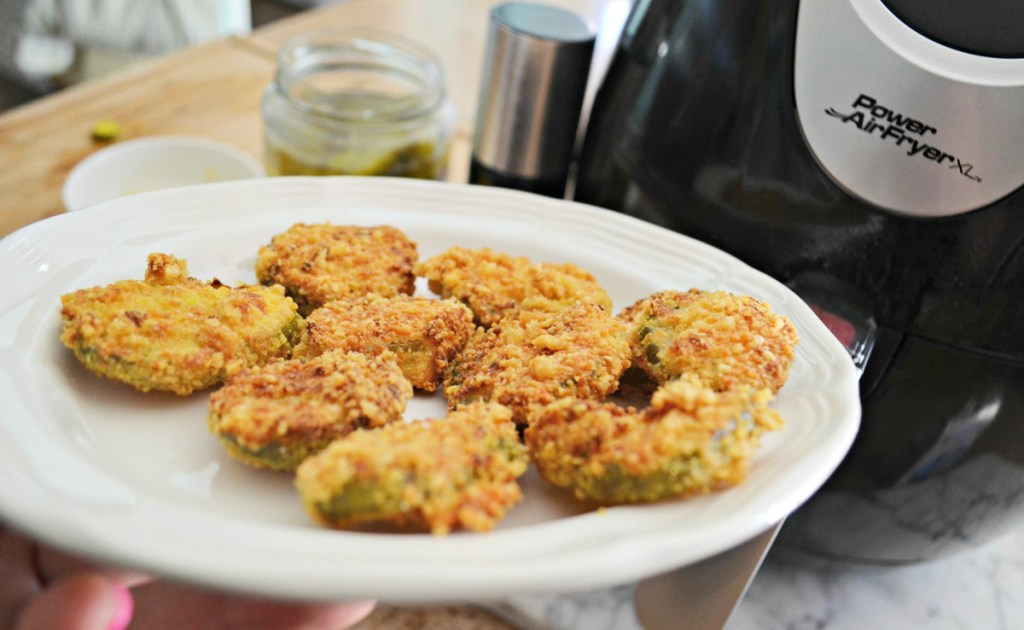 ---
Print
Keto Air Fried Pickles
yield: 4 SERVINGS
prep time: 15 MINUTES
cook time: 6 MINUTES
total time: 21 MINUTES
These keto-friendly air fried pickles turn out so crispy and delicious!
Ingredients
3 tablespoons Parmesan cheese, finely grated
16 dill pickle slices
1 large egg beaten
1 teaspoon cooking spray
Directions
1
Prepare your crunchy coating station:
Add almond flour to one bowl. In a second bowl, add a whisked egg. In a third bowl, mix together crushed pork rinds with Parmesan cheese.
2
Dredge each pickle in the almond flour, then in the egg, and finally in the pork rind mixture.
3
Place in a greased air fryer to form one single layer of "breaded" pickles.
4
Spray the tops with cooking spray.
5
Set air fryer timer to 6 minutes at 370 degrees Fahrenheit.
6
Remove from air fryer and serve with dipping sauce of your choice, if desired. Enjoy!
Nutrition Information
Yield: 4 servings, Serving Size: 4 pickles
Amount Per Serving: 117 Calories | 8.9g Fat | 3.2g Total Carbs | 1.3g Fiber | 7.2g Protein | 1.9g Net Carbs
---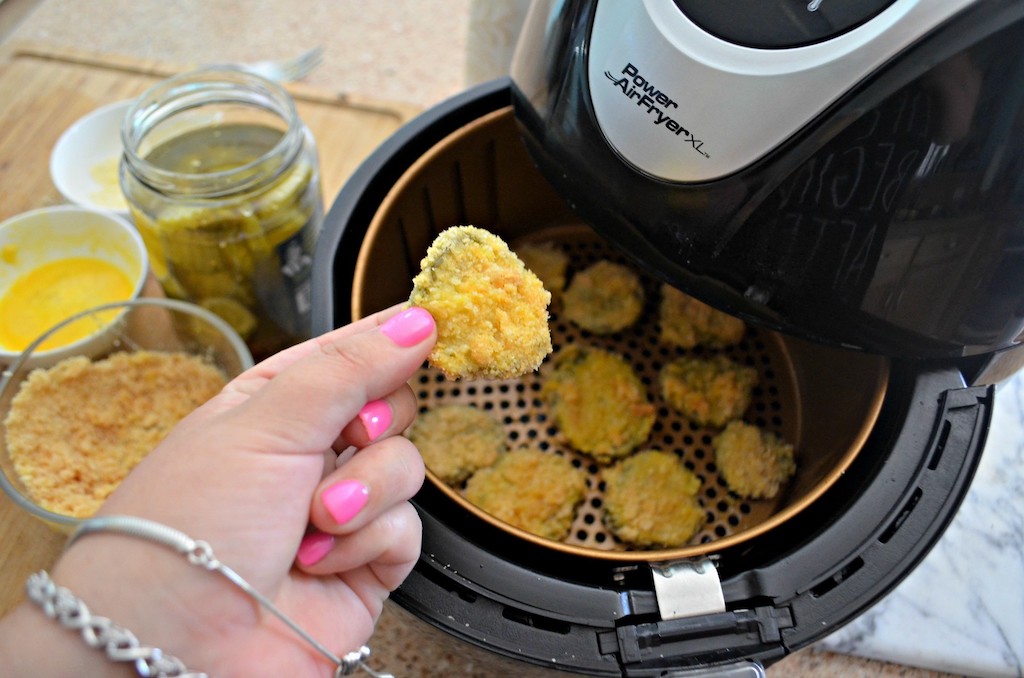 We love these fried pickles!
My family gobbled these right up! These fried pickles are the perfect low-carb, briny, salty snack. They are a must-try air fryer recipe idea that I know your family will enjoy!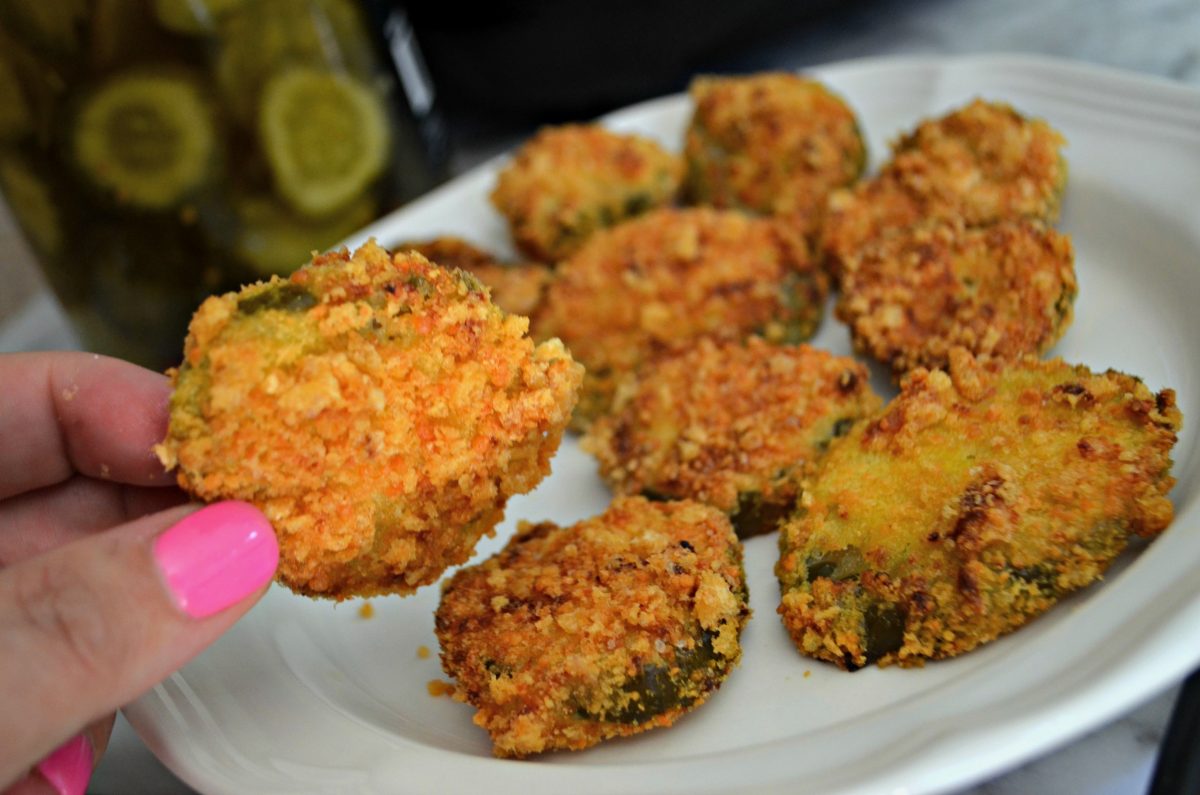 ---
Make the best keto air fryer chicken wings using just 2 ingredients!