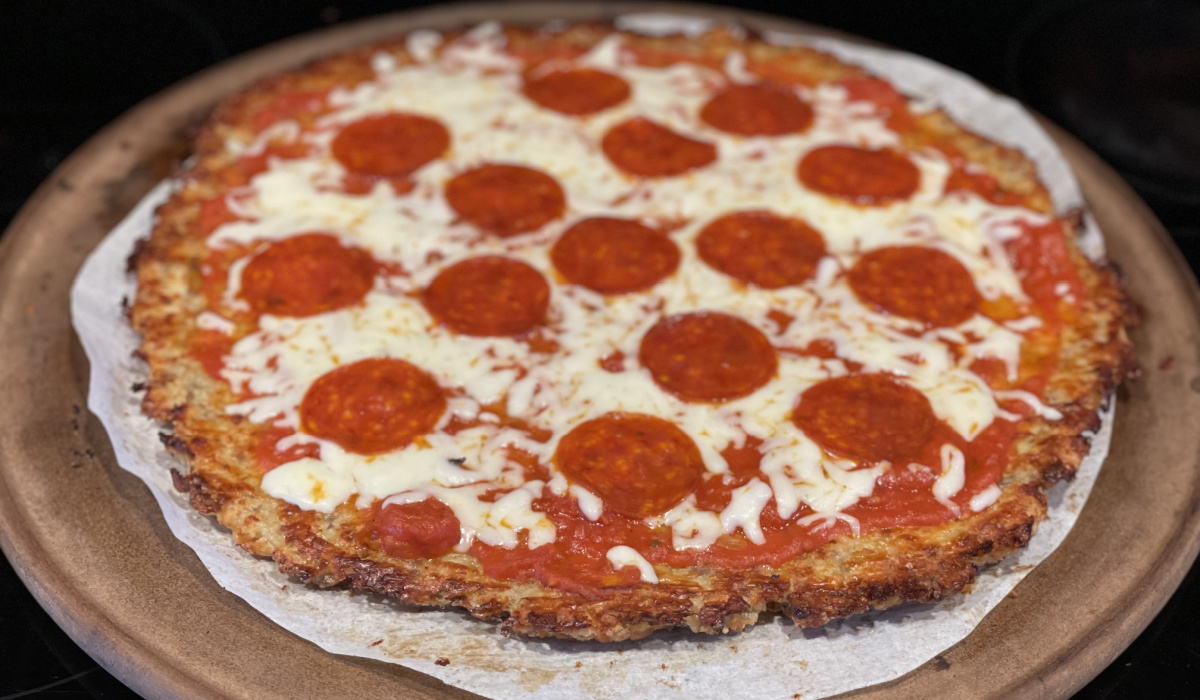 Keto Pizza
Keto pizza is a family favorite! We're sharing all of our best keto pizza recipes, including the best recipes for keto pizza crust and keto pizza sauce that will make you wish every night was a pizza night! We've perfected the famous fathead dough keto pizza crust, and the popular cauliflower pizza crust, too! We even created keto pizza roll-ups that you can make in just minutes.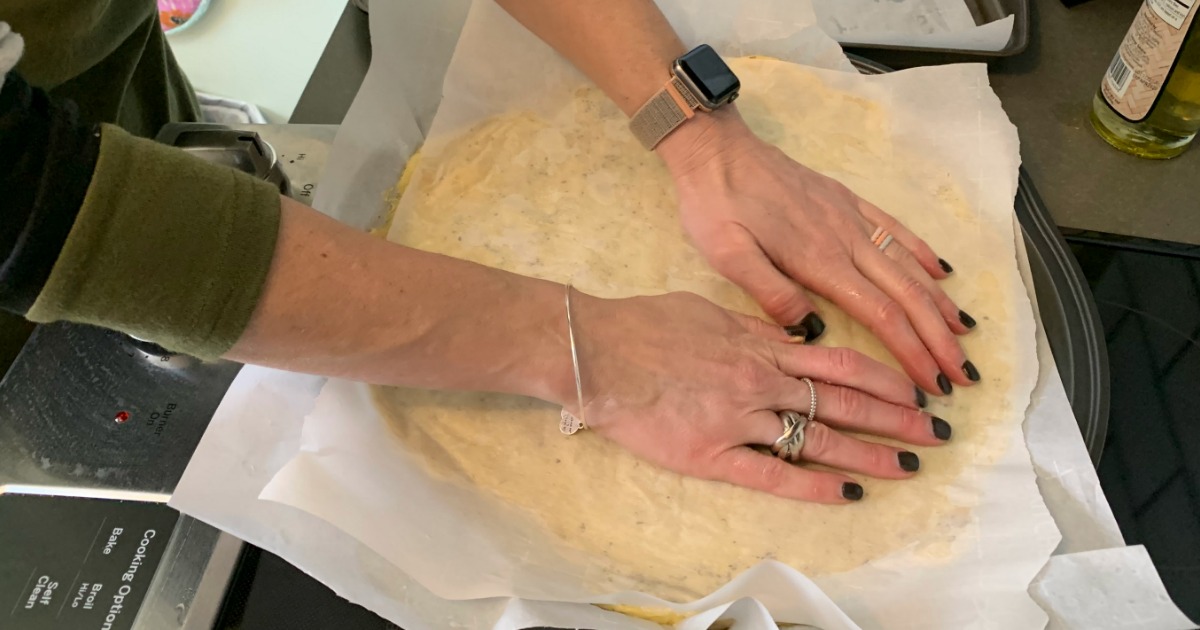 Say yes to another slice with our favorite keto pizza recipes!
One of the great joys in life is the wonderful aroma and flavor that naturally occurs when you combine crust, sauce, cheese, and meat into handheld comfort food. Everyone deserves to enjoy such a luxury! So even if you're cutting away carbs, there are still plenty keto-friendly options to get your pizza fix.
---
1. Make this ultra-versatile keto Fat Head pizza dough recipe.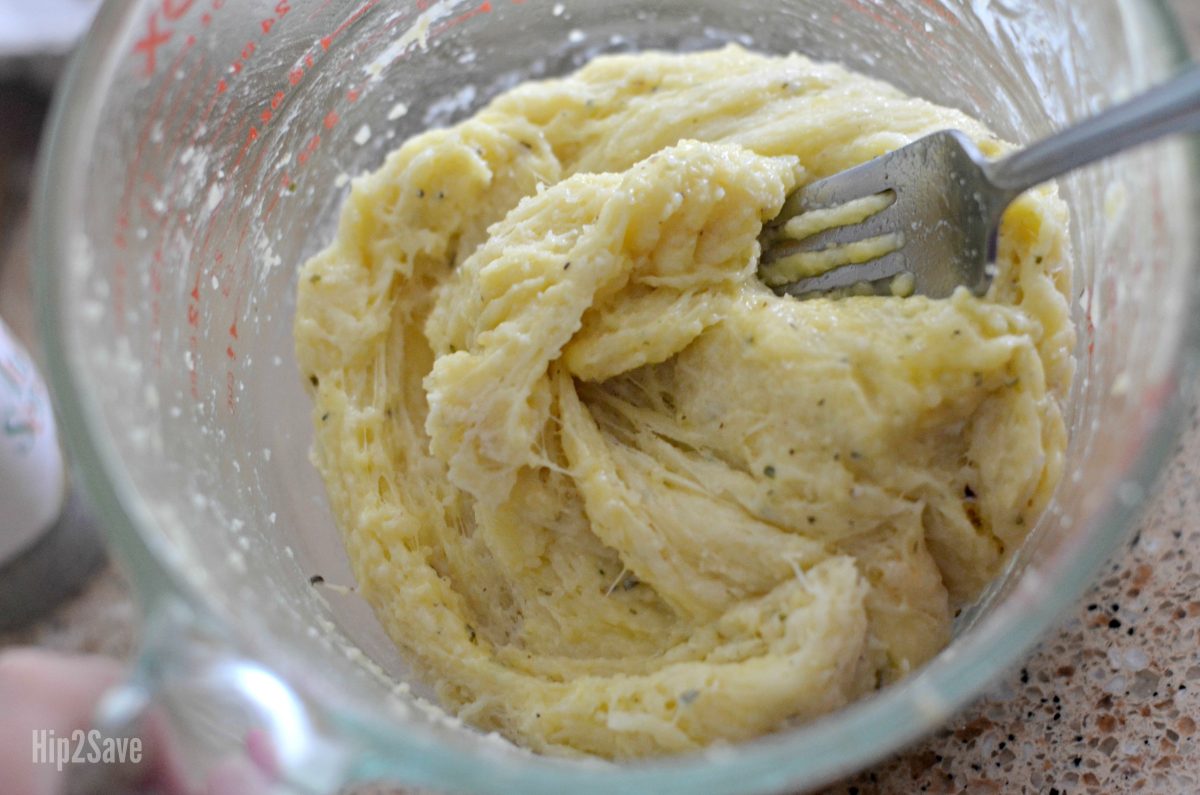 We LOVE making Fathead dough for the base of a delicious keto pizza crust. It forms together just like a regular dough and has a chewy texture much like that of a traditional crust. It's so easy that Collin made one on a recent Facebook Live video!
---
Click here to watch this video on Facebook.
---
Even better, this dough is crazy versatile! You can top with fun flavors like chicken alfredo toppings, or use the dough to make pull-apart pizza rolls, pigs in a blanket, sausage breakfast muffins, and even sweet cinnamon rolls.
---
2. Get extra protein with this keto deep dish style quiche pizza recipe.
In this deep dish pizza recipe, the dough is made with unflavored whey protein powder to bulk up the nutrient value. Keep in mind that the texture will be more on the softer side, similar to a quiche, but the full slice still packs all the powerful pepperoni flavor!
---
3. Veggie it up with our keto cauliflower pizza crust recipe.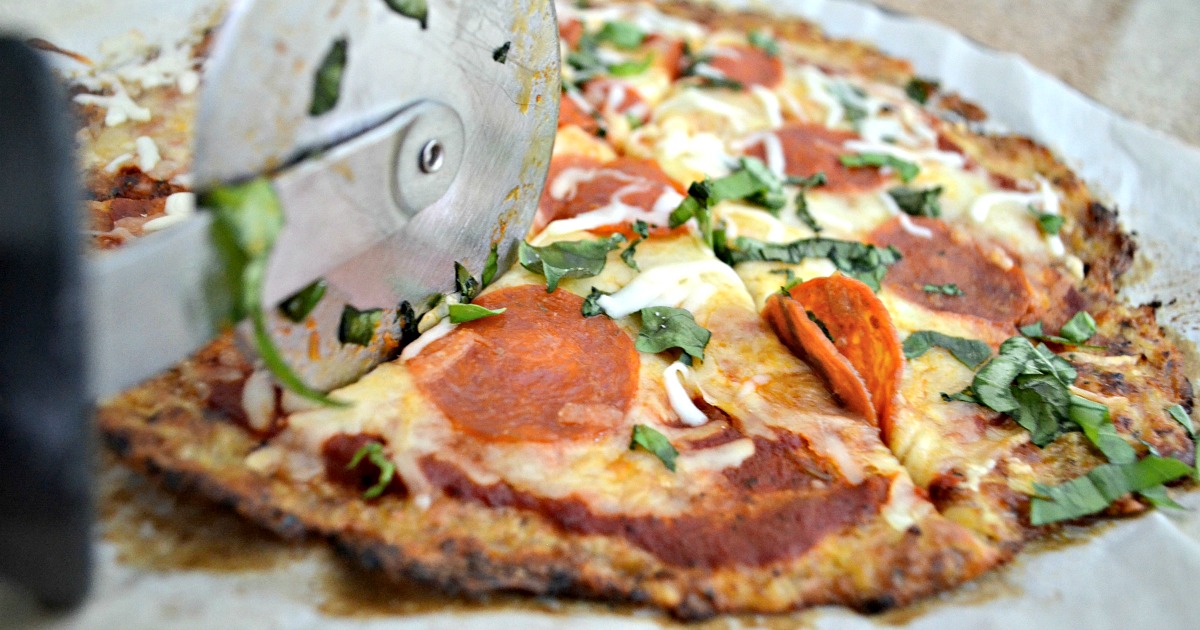 Do you have some riced cauliflower, parmesan cheese, and an egg? Then you can make this super easy cauliflower pizza crust! It's low-carb and provides a healthy base for your favorite pizza toppings! It's chewy, crispy, and don't worry—it doesn't actually taste like cauliflower!
---
4. Swap the cauliflower for chicken, and make this chicken keto pizza crust recipe!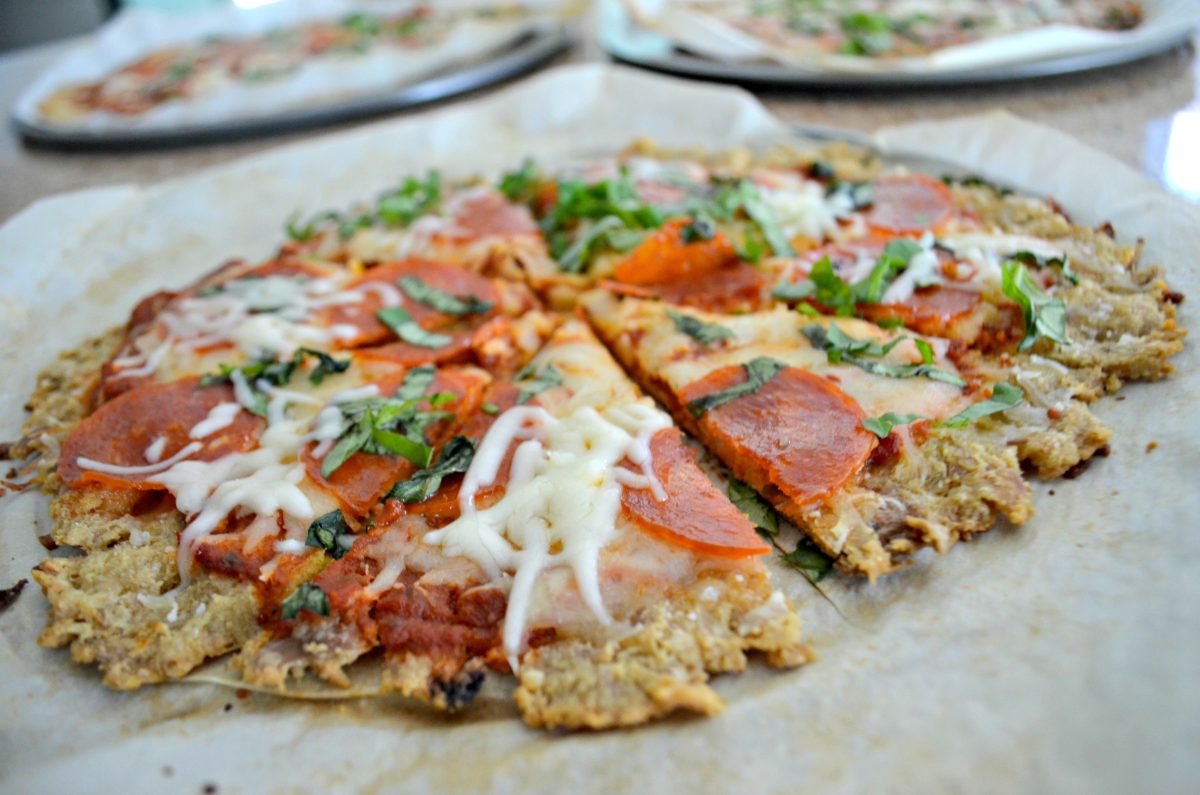 Take those same ingredients mentioned above and switch out the cauliflower for chicken. It sounds crazy but this shredded chicken crust is surprisingly easy to make and results in a crispy, crunchy crust! Even better, it firms up while baking so the base will actually support the weight of the toppings better than some other low-carb pizza crusts.
---
5. Bake it up with our bacon pizza crust recipe.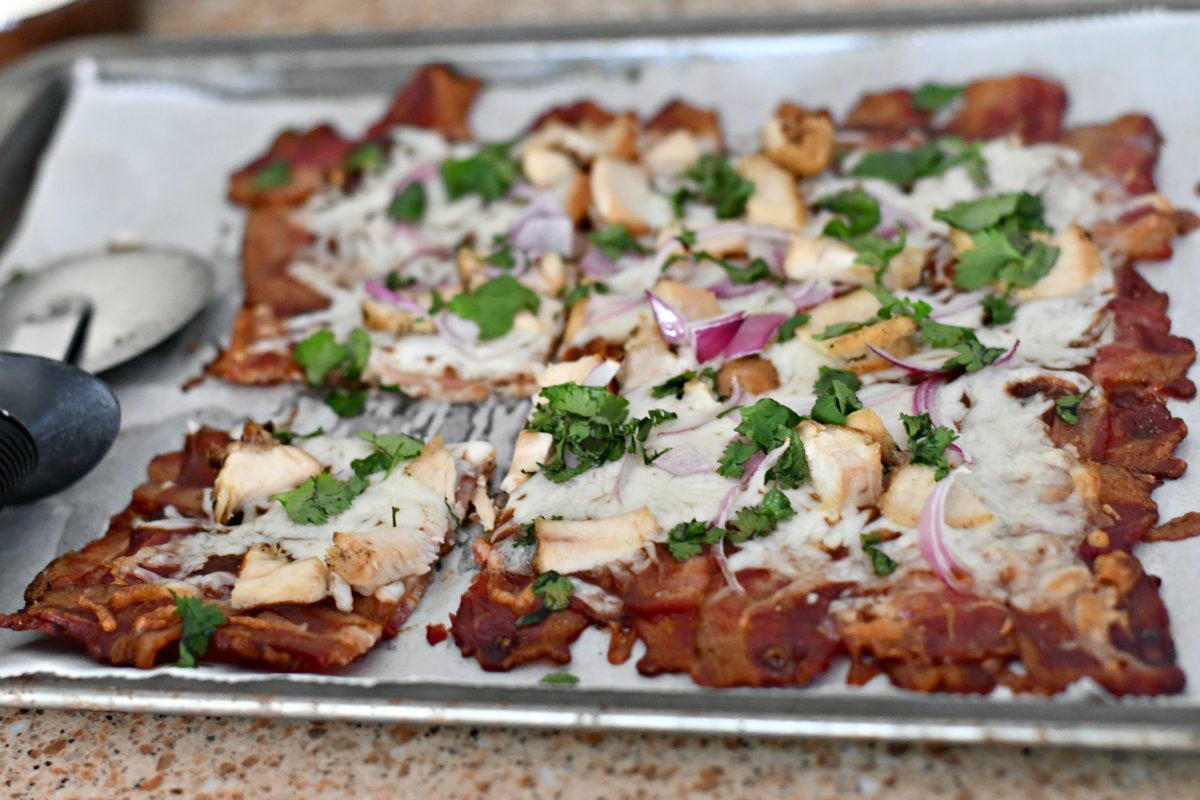 Yes, you read that right—bacon! Can you think of anything tastier to hold your favorite pizza toppings?! In this recipe, bacon strips are woven and baked to create the crust for a BBQ chicken pizza. It veers far off the course of a traditional pizza, but what it lacks in a dough, it makes up for in delicious flavor.
---
So, which keto pizza recipe is our favorite?

In a prior post, we compared the Fathead, Chicken, and Cauliflower pizzas to see which one stood out among the rest. While the Fathead pizza tastes the closest to a traditional pizza, there are certainly pros to all of them! Try making these keto pizzas at home and test them out for yourself!
---
What's pizza without a side? Cook up these yummy chicken wings!
Keto Pizza