Easy Keto Pizza Roll-Ups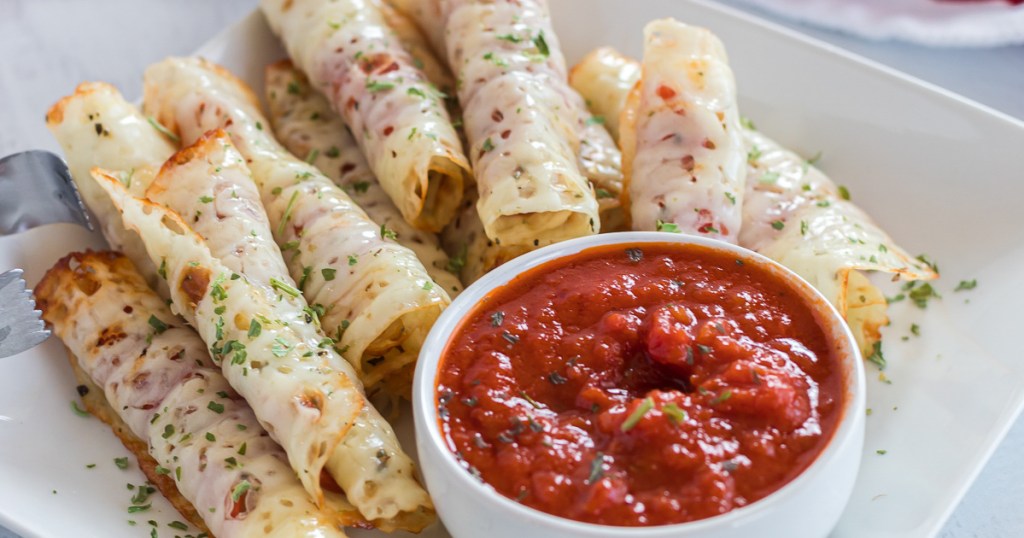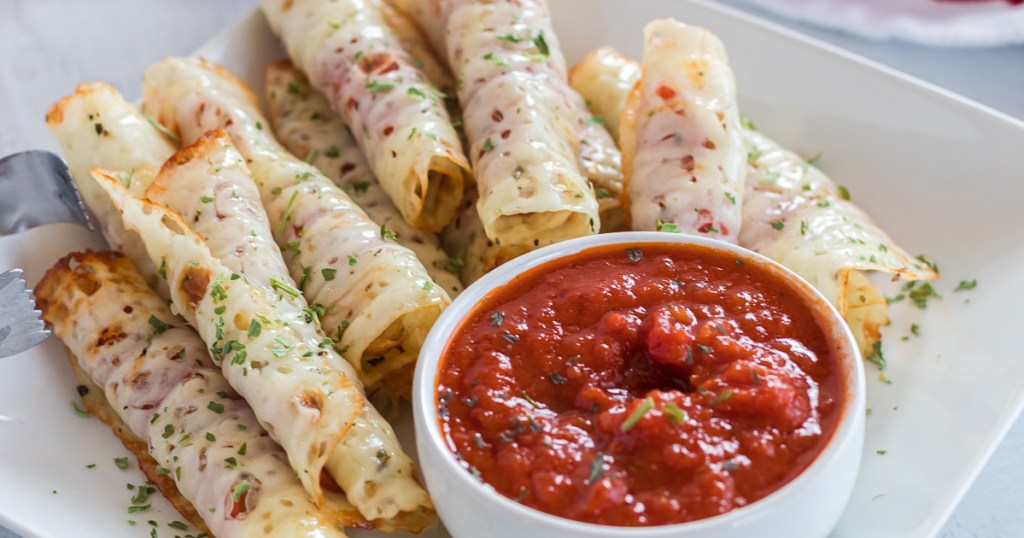 Need a super simple keto snack idea?
These keto pizza roll-ups are the answer! They're really easy and quick to make – and oh SO good. When those pizza cravings hit, you'll be set with this recipe. It totally hits the spot, and all you need is a couple of basic ingredients that you may already have on hand. If you've got cheese and pepperoni, you can make keto pizza roll-ups! 🙌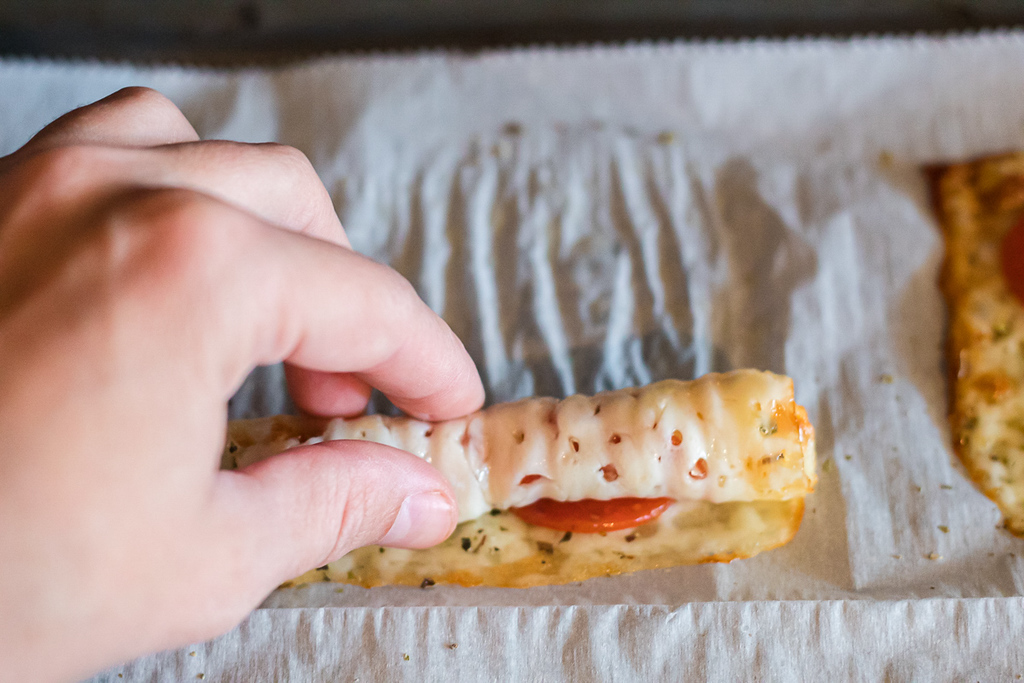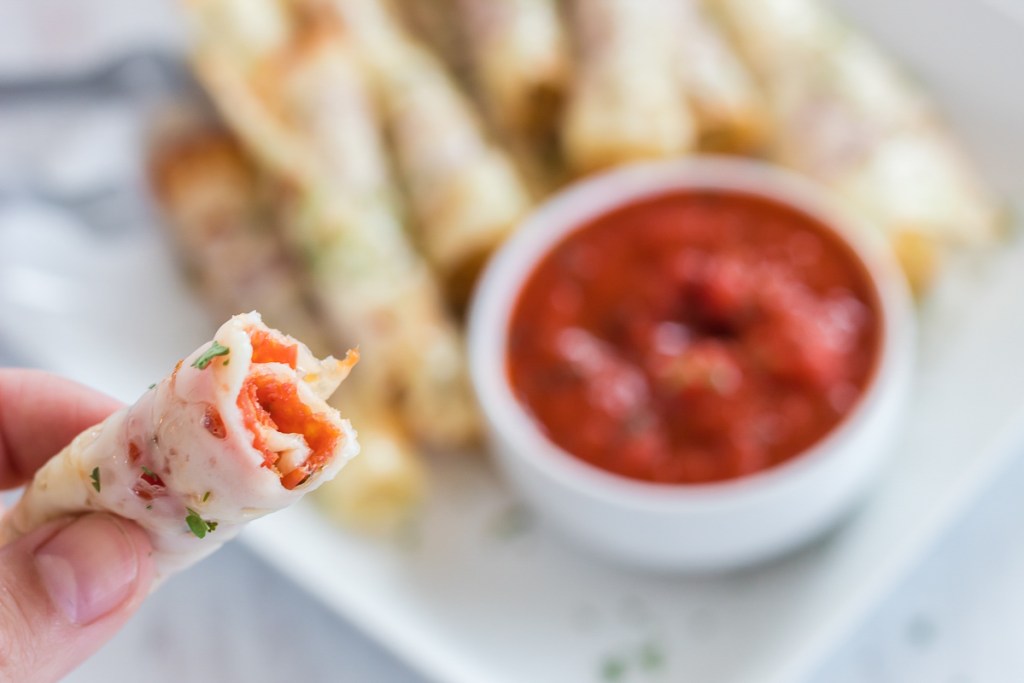 Hip Tips:
I used sliced Mozzarella but you can use whatever cheese you already have in your fridge.
Adding a sprinkle of Italian seasoning really gives it the pop of pizza flavor.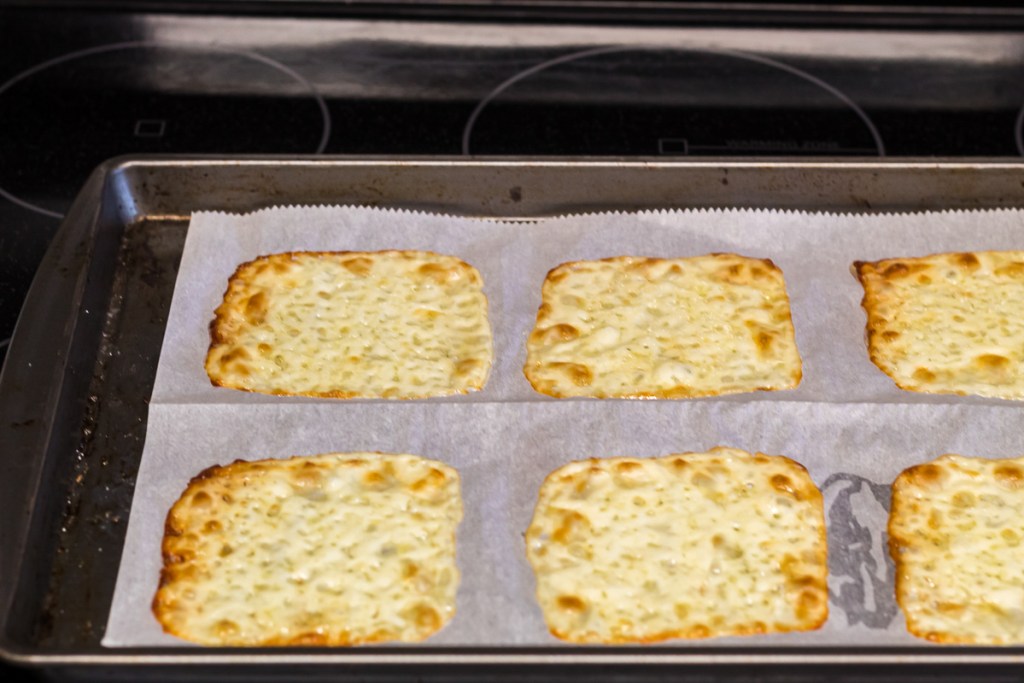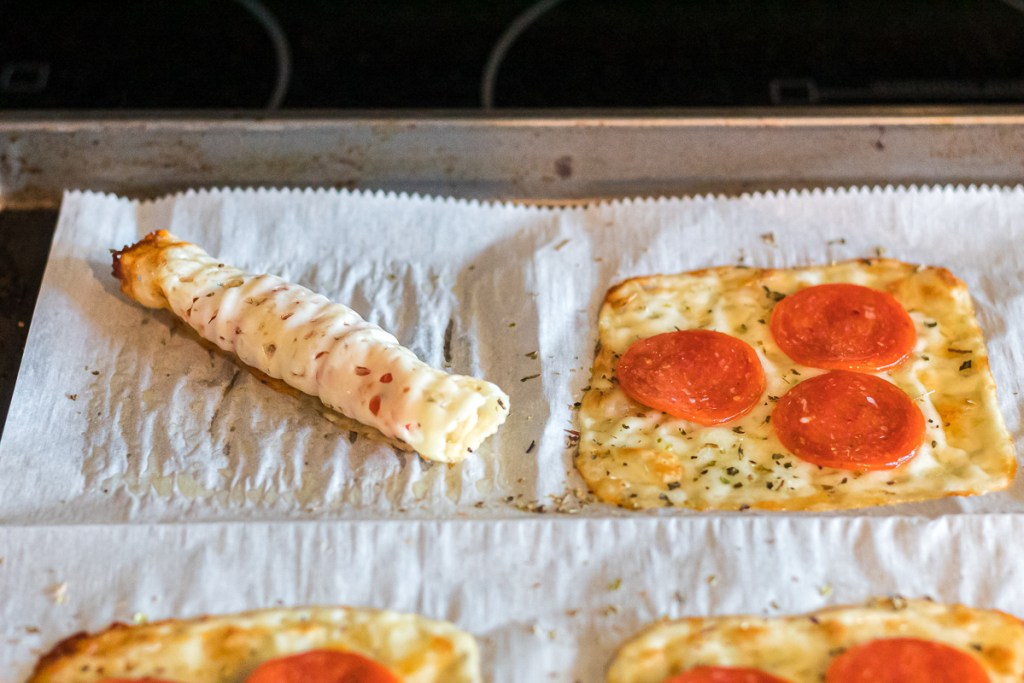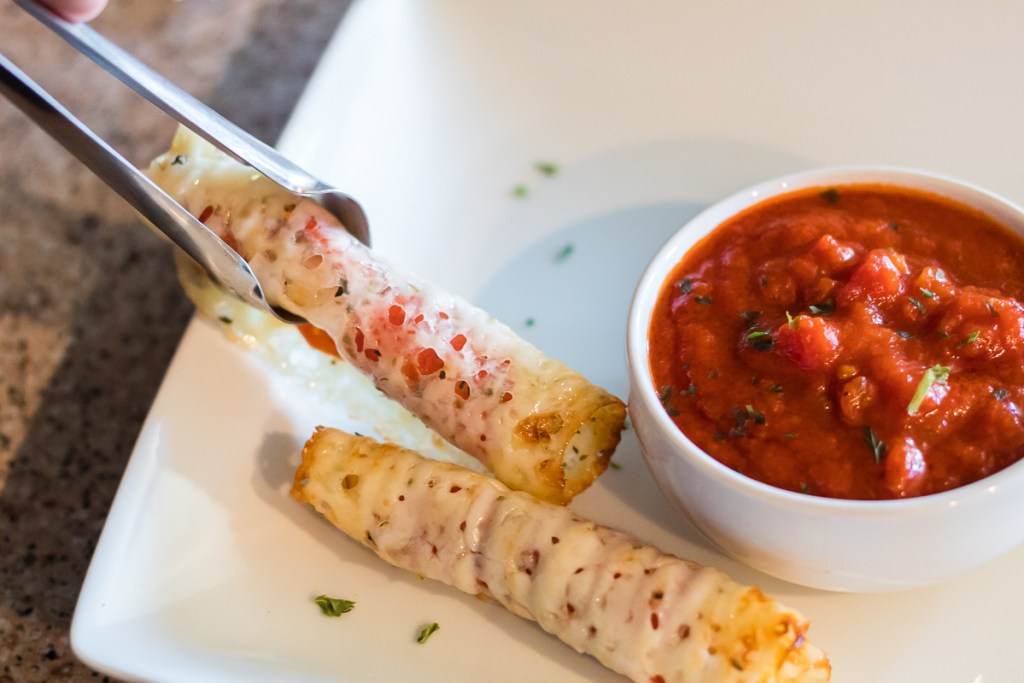 ---
Print
Keto Pizza Roll-Ups
prep time: 2 MINUTES
cook time: 6 MINUTES
total time: 8 MINUTES
When you're craving pizza, these low-carb pizza roll-ups are the answer! They are yummy and super easy to make.
Ingredients
11 slices of mozzarella cheese
Mini pepperoni slices
Italian seasoning
Directions
1
Preheat oven to 400 degrees.
2
Line a cookie sheet with parchment paper. Place sliced cheese on parchment paper to avoid any sticking. Put in the oven for 6 minutes or until cheese slices start to brown around the edges.  Remove from the oven.
3
Sprinkle Italian seasoning on melted cheese and add as little or as much pepperoni as you would like. I did 3 mini slices per cheese slice.
4
Give the cheese about 2 minutes to cool, then gently roll them up and serve.
Additional Notes
Nutritional Values below are for the keto pizza roll-up itself, not the dipping sauce as so many sauces vary in nutrition.
Nutrition Information
Yield: 11, Serving Size: 1
Amount Per Serving: 75 Calories | 6.4g Fat | 0.6g Total Carbs | 0g Fiber | 0 Sugar Alcohol | 4.9g Protein | 0.5g Net Carbs
---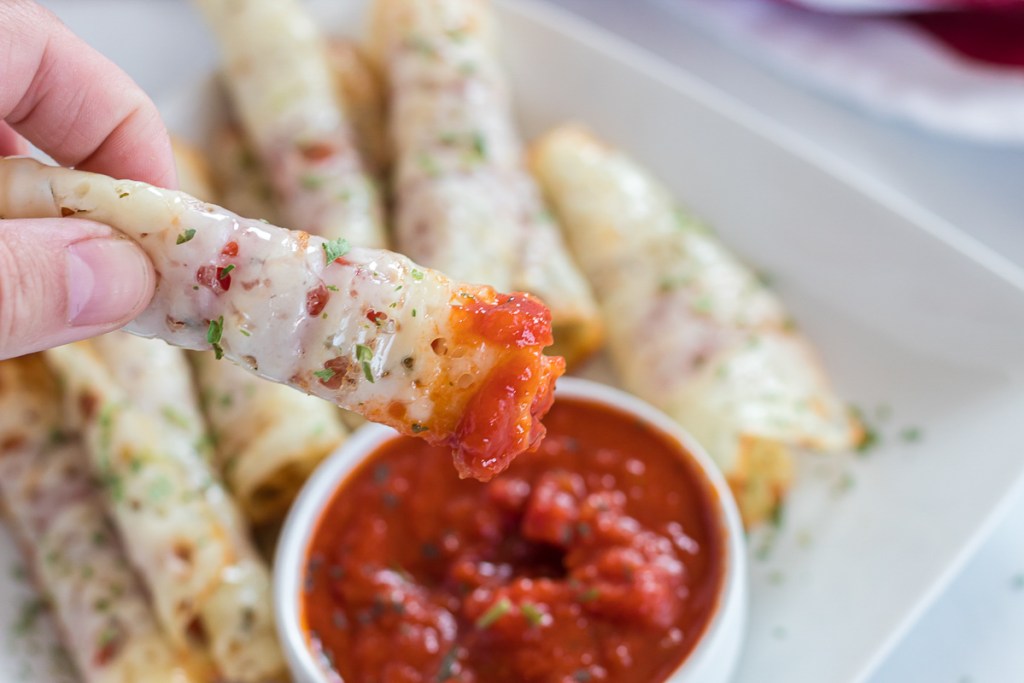 If you love easy snacks, you've also got to try these Italian sub keto roll-ups!