Best Keto Taco Pizza Recipe (Using Fathead Dough)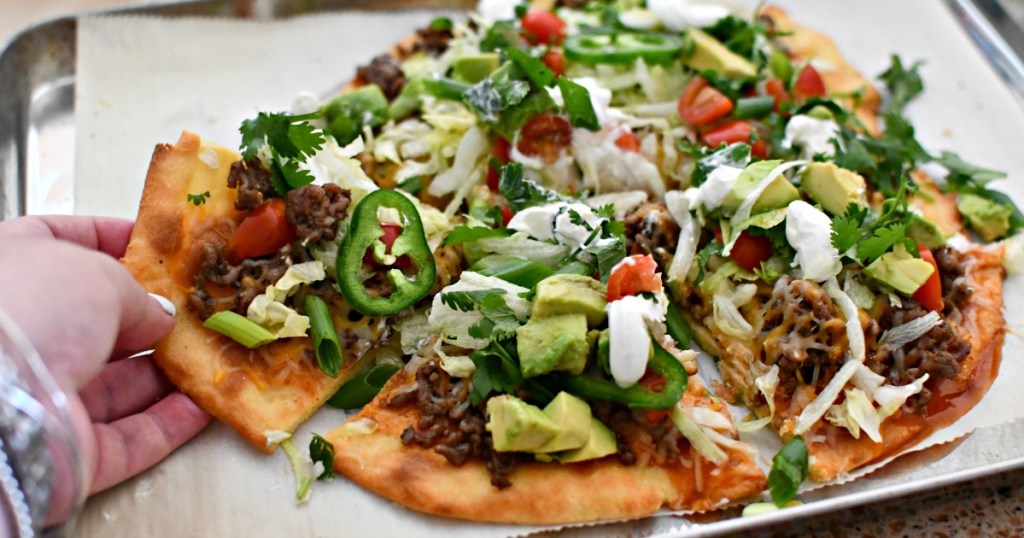 Having some serious Mexican food cravings?
Resist the urge to make bad-for-you eating choices and make this insanely delicious keto taco pizza instead! It's got all the zesty Mexican flavors and toppings we all crave in a hearty and satisfying keto-approved recipe that's easy to make and an absolute fiesta to eat!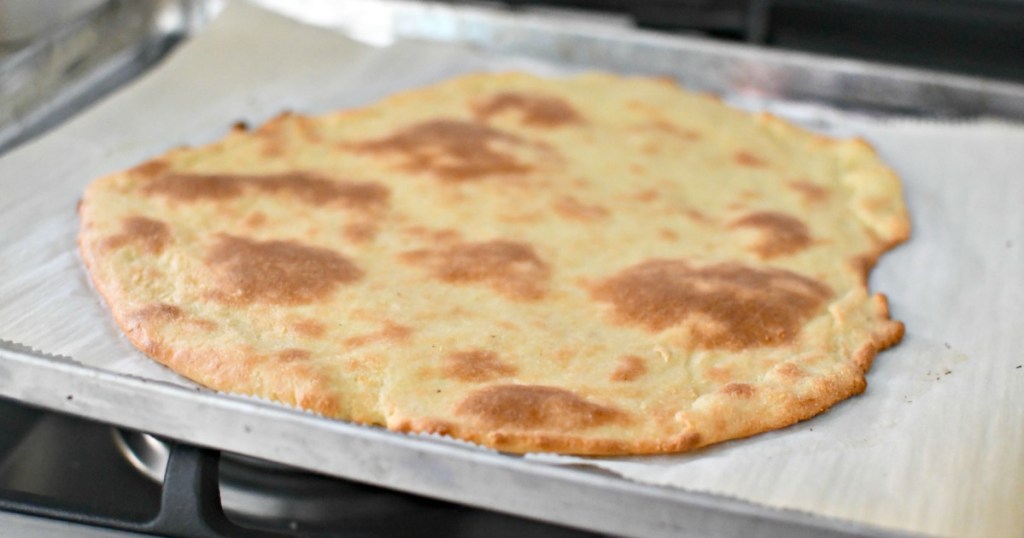 It all starts out with a delicious Fathead dough crust.
We definitely cannot take credit for the genius keto pizza crust idea from Tim Naughton, that's become a beloved keto staple. This fathead pizza recipe is a tried-and-true almond flour and mozzarella cheese dough that is excellent for making pizza and many other yummy keto recipes.
I created a quick video to show how easily this delicious keto taco pizza comes together –
---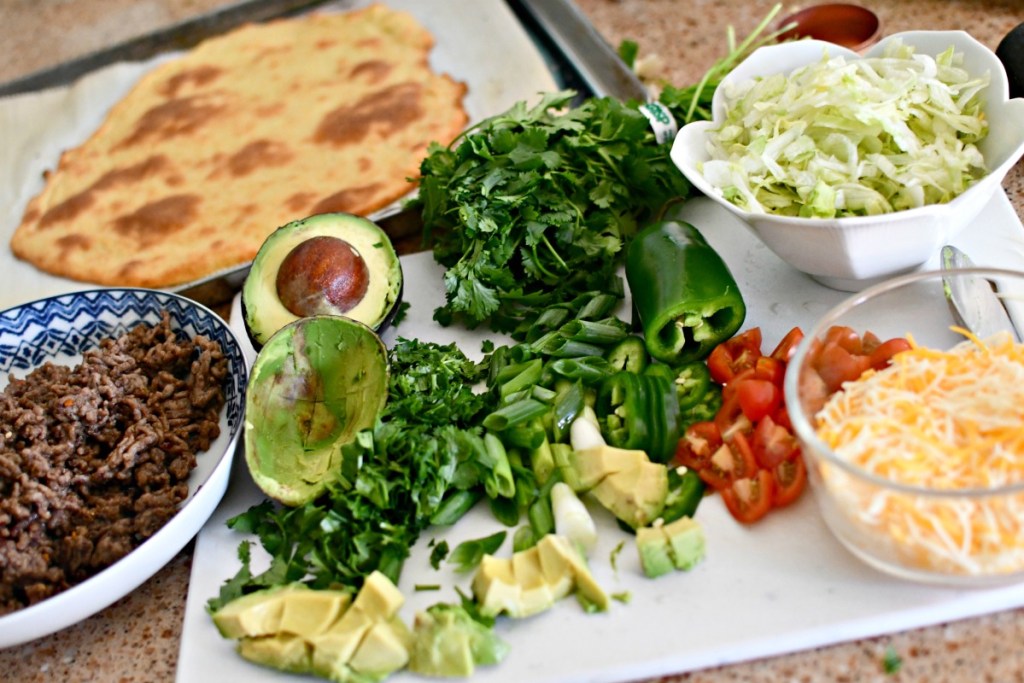 After making fathead pizza dough, you'll add all the keto taco-inspired toppings you can handle!
Feel free to cater your keto taco pizza to your taste. I decided to add taco seasoned ground beef, fresh cilantro, tomatoes, jalapeño, cheese, avocado, and lettuce. For the sauce, I added some red enchilada sauce which really gives amazing flavor to this keto taco pizza.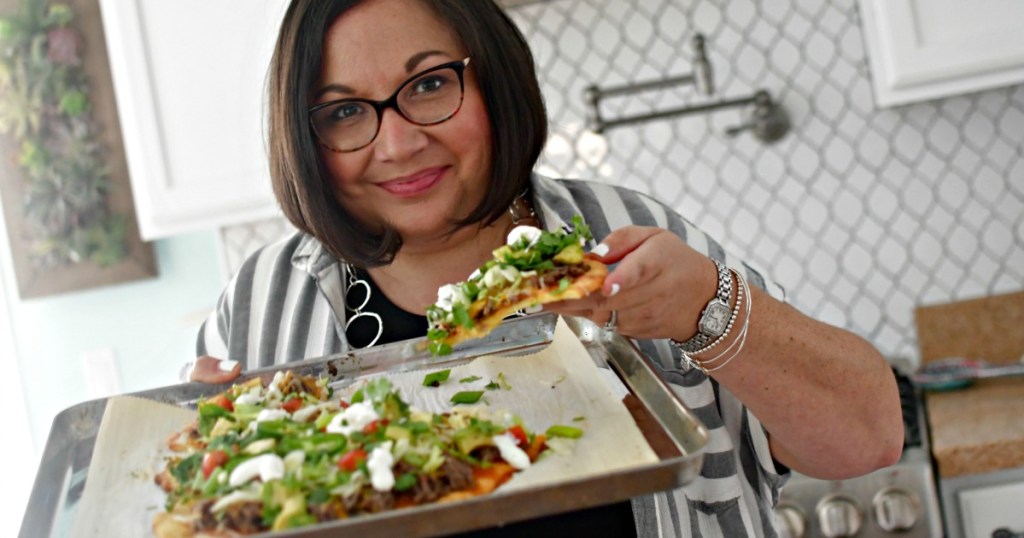 Tips for making amazing keto taco pizza:
I felt like one pound of ground beef was too much for one pizza, so I used about 3/4 pound.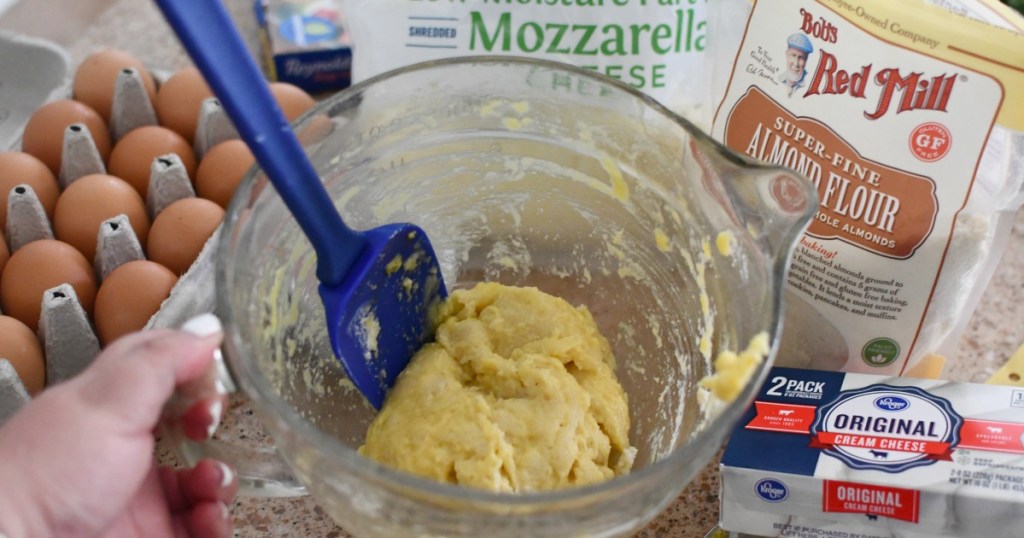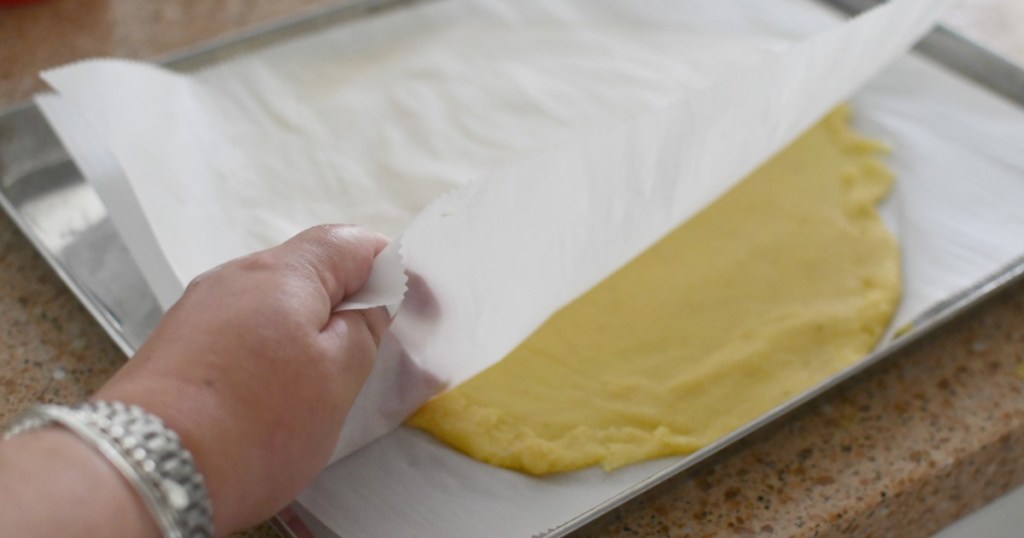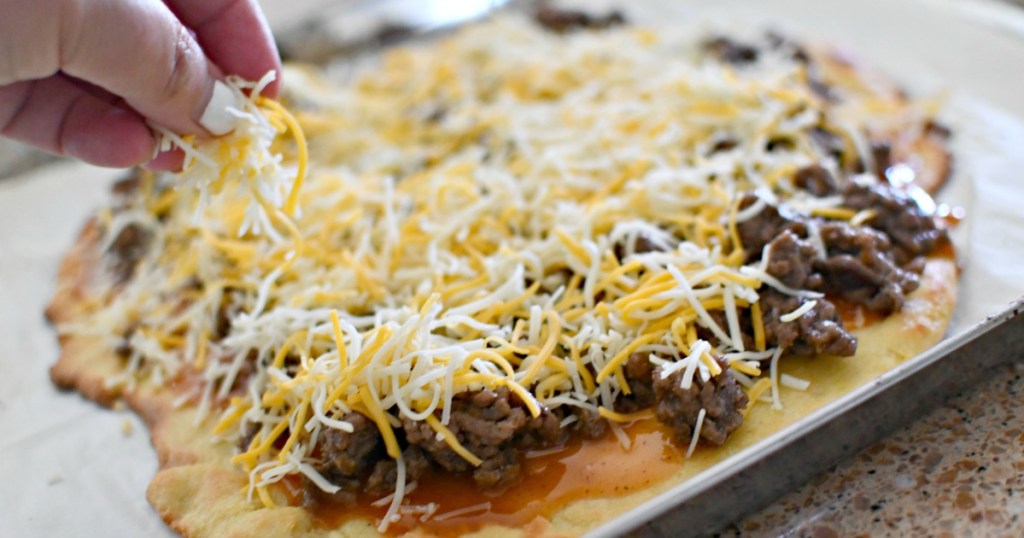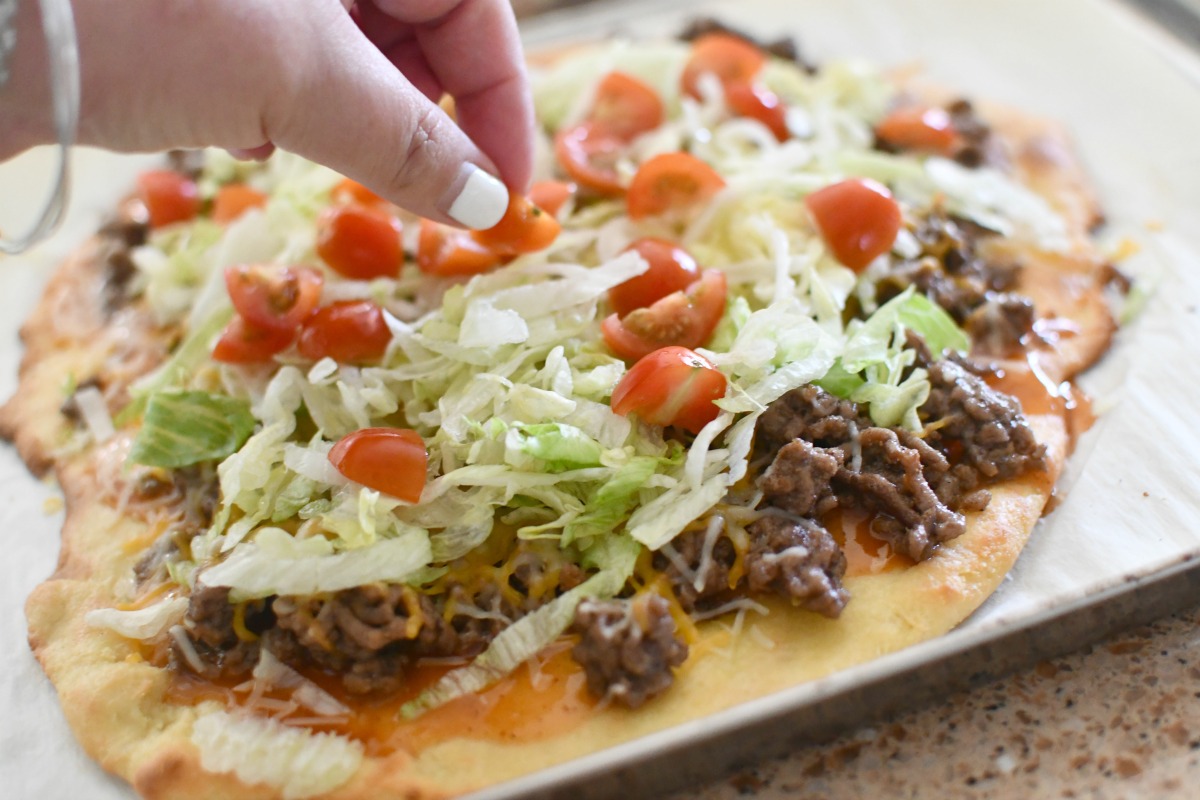 ---
Print
Keto Taco Pizza with Fathead Dough
yield: 8 SERVINGS
prep time: 25 MINUTES
cook time: 15 MINUTES
total time: 40 MINUTES
All the typical taco-inspired toppings on a keto fathead pizza crust!
Ingredients
For the fathead pizza dough:
3/4 cup almond flour
1 3/4 cups shredded mozzarella cheese
2 tablespoons cream cheese
1 egg
1/2 teaspoon salt
1/4 teaspoon black pepper
For the pizza toppings:
3/4 pound ground beef
1 1/2 tablespoons homemade taco seasoning
1/3 cup red enchilada sauce
1 1/4 cups shredded Mexican blend cheese
3/4 cup shredded lettuce
1/4 cup chopped cilantro
5 cherry tomatoes, sliced
1/2 of a jalapeño, sliced
1/2 of an avocado, diced
2 tablespoons sour cream
Directions
1
For the Fathead dough:
Preheat oven to 425 degrees F.
2
Combine almond flour and mozzarella cheese in a microwave-safe bowl. Add in cream cheese and cook in the microwave for one minute. Stir and then cook for an additional 30 seconds in the microwave. Mix in egg, salt & pepper, and stir until well combined.
3
Shape dough into a ball and place between two pieces of parchment paper. Use a rolling pin on top of the parchment paper to roll the dough in a circular shape (you could also use your hands instead of a rolling pin if needed). Mine was more of a 12-inch oval.
4
Remove the top parchment paper and slide dough onto a parchment paper-covered baking sheet. Bake at 425 degrees in the oven for 12-14 minutes until slightly browned.
5
For the pizza toppings:
Crumble and cook ground beef with taco seasoning. Drain grease if necessary.
6
Spread the enchilada sauce on top of the cooked fathead pizza crust. Now add the cooked ground beef and then top with the Mexican blend cheese. Place pizza back in the oven for 3-4 minutes until cheese is melted.
7
Top the pizza with all the remaining taco-inspired toppings, cut, and enjoy!
Nutrition Information
Yield: 8 slices, Serving Size: 1 slice
Amount Per Serving: 292 Calories | 21g Fat | 4g Total Carbs | 1g Fiber | 21g Protein | 3g Net Carbs
---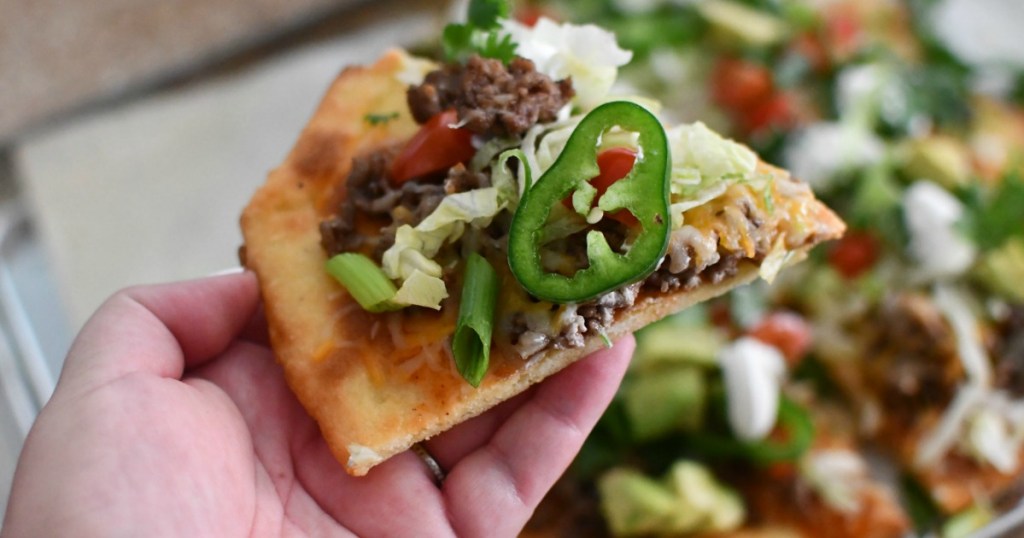 To be honest, this is my favorite fathead pizza I've made!
When most people think of pizza, we automatically think of pepperoni and cheese, and this is such a great Mexican twist on traditional Italian pizza!
---
Here's what my sidekick had to say after trying this keto taco pizza: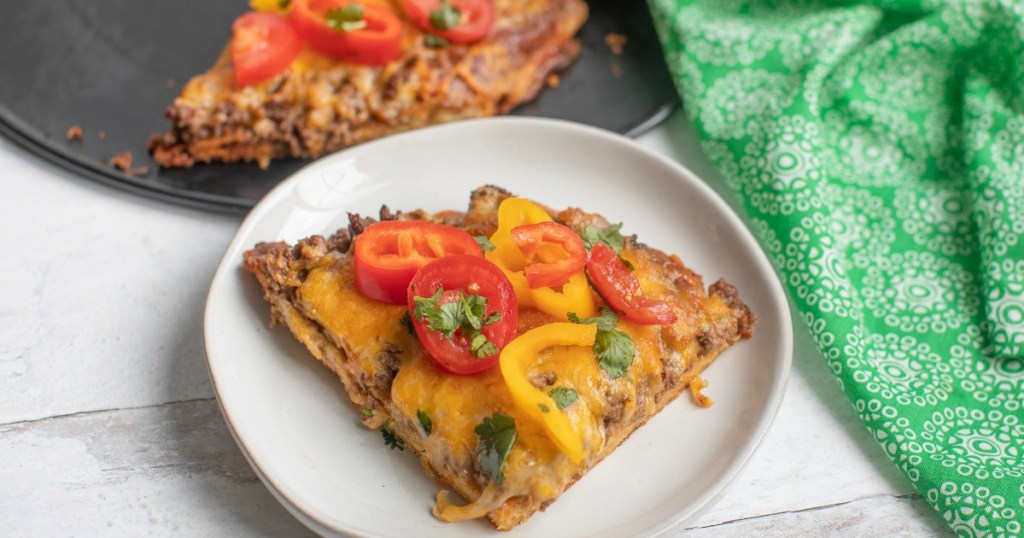 "This turned out so great and is definitely one of my new favorites! I love that the 'pizza' sauce is enchilada sauce, so fun! I also loved customizing the toppings, and could make this again and again (also this reheats nicely in the air fryer to enjoy later). I love how easy this was, and that it's loaded up with cheese. This is filling and satisfying, so good! I can't believe it's keto." – Jenna

Keto taco pizza is a must-try meal idea that I think you're gonna love, too! Enjoy!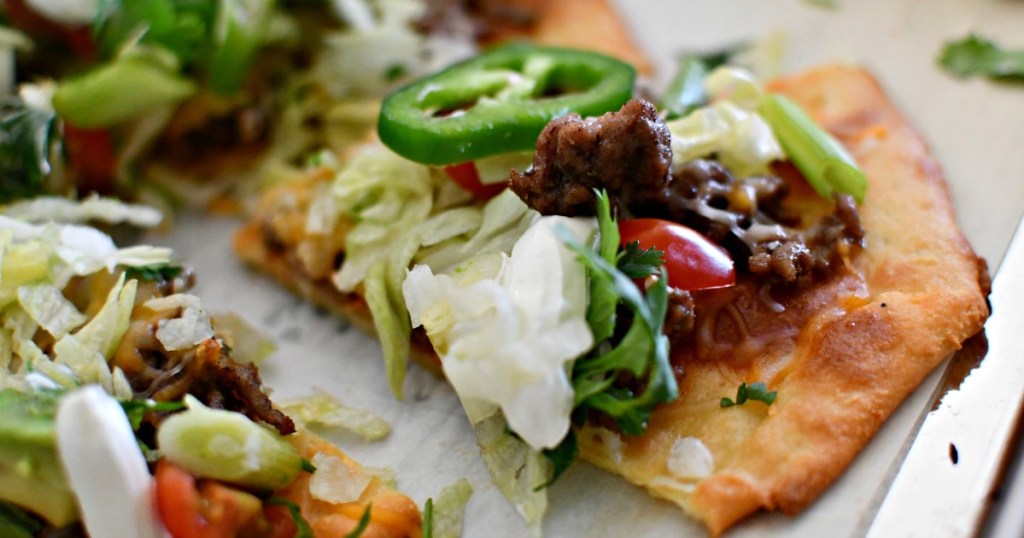 ---
Check out all our other fantastic Mexican-inspired keto recipes!