5 Nights of Easy Keto Dinner Recipes + Printable Shopping List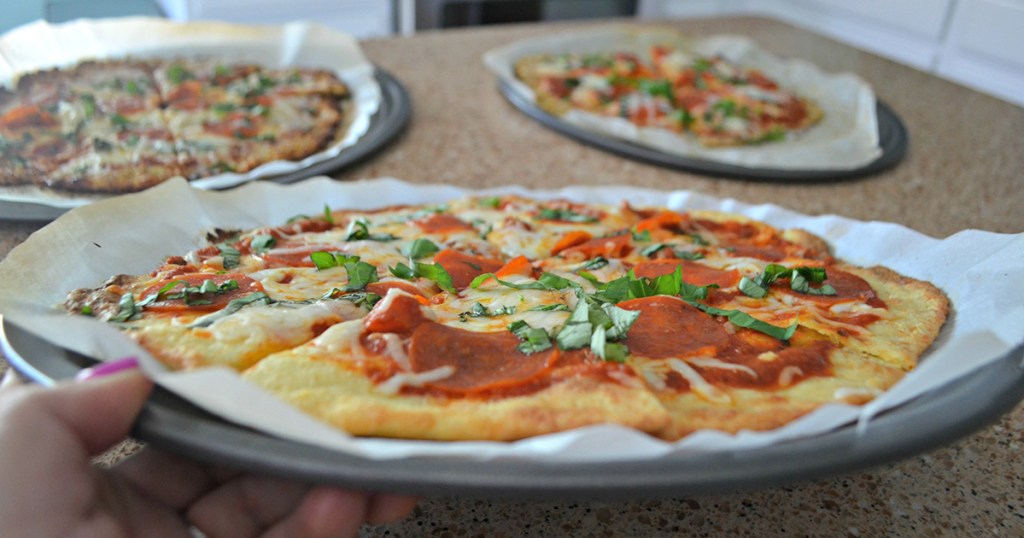 Round 'em up and get eating with our new easy dinner ideas meal plan!
Keep your keto journey exciting and fresh by continuing to try new, diverse dinner recipes that are also easy to make! Gather your family members around the dinner table and serve them up some delicious, tried and true keto all-star meals with this five nights of keto dinner recipes meal plan! Whether or not they eat keto, these dinners are sure to please everyone.
"The shared meal elevates eating from a mechanical process of fueling the body to a ritual of family and community, from the mere animal biology to an act of culture." ― Michael Pollan (Bestselling Author)
---
Five Nights of Keto Dinner Recipes
Hip Tip: Consider offering additional non-keto sides and/or toppings (like crackers for the chili or wonton strips for the egg roll in a bowl) to help bridge the gap between you and your non-keto eaters.
Prep: 15 minutes Cook: 15 minutes Serves 8
This is the yummiest keto pizza dough, EVER!
Click Here for the Printable Recipe
---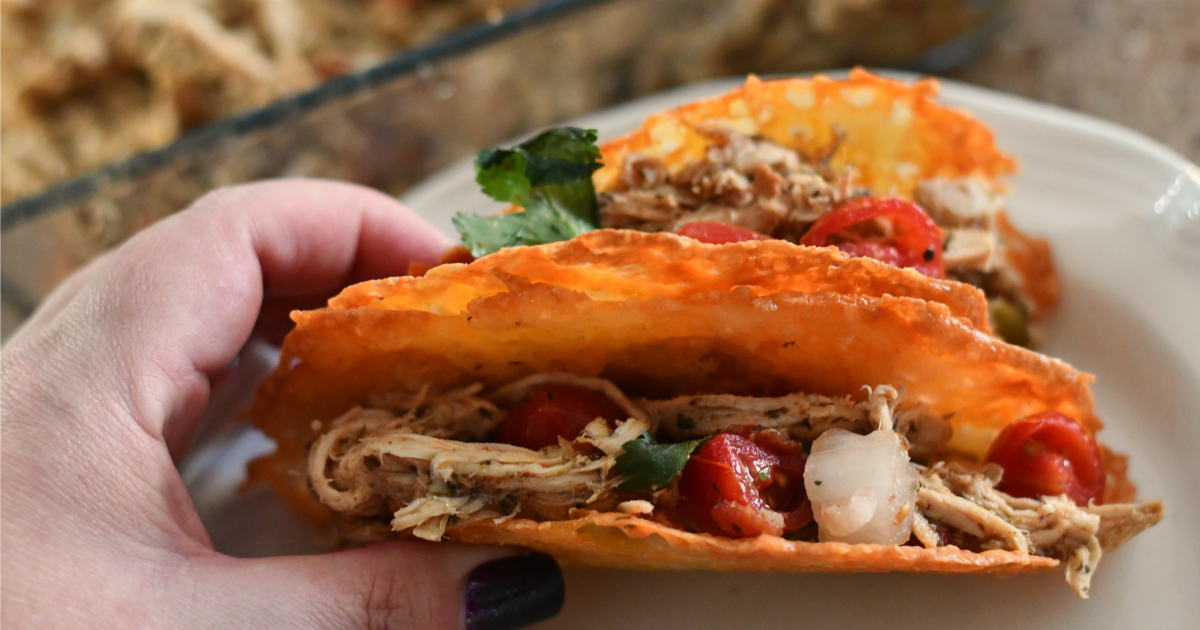 Slow Cooker Shredded Chicken Tacos
Prep: 10 minutes Cook: 3 hours Serves 10
Brilliantly seasoned shredded chicken to build keto tacos or any other low carb meal with!
Click Here for the Printable Recipe
---
Stuffed Lasagna Bell Pepper Boats
Prep: 30 minutes Cook: 45 minutes Serves 8
All the flavors of lasagna packed into a pepper!
Click Here for the Printable Recipe
---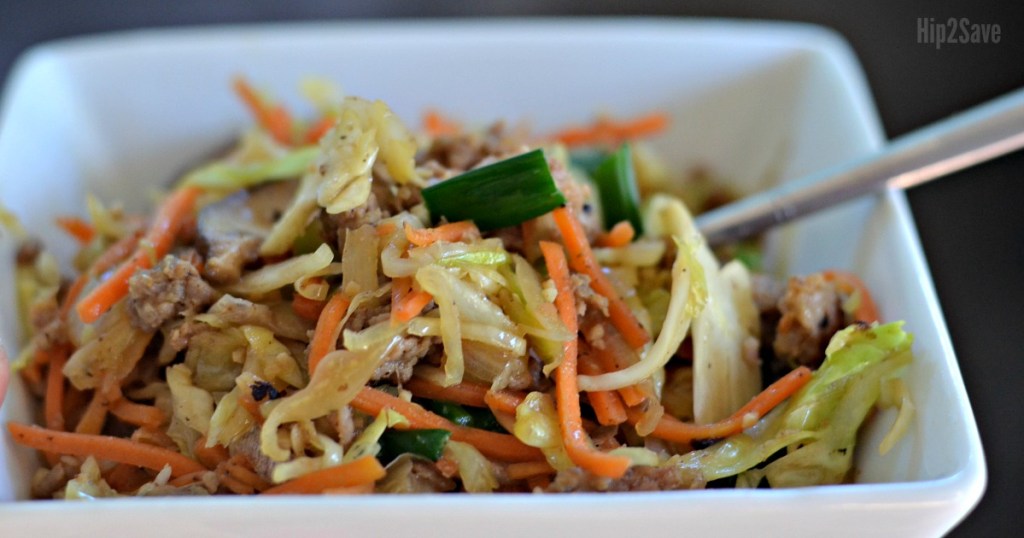 Prep: 10 minutes Cook: 15 minutes Serves 4
Forget high-carb traditional egg rolls, try this yummy egg roll in a bowl!
Click Here for the Printable Recipe
---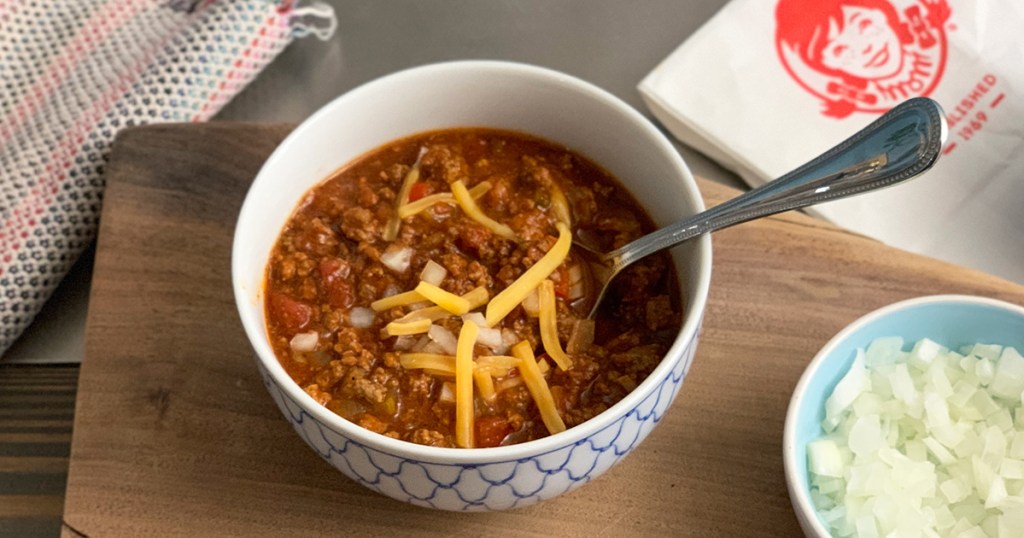 Prep: 15 minutes Cook: 1 hour 30 minutes Serves 8
A low carb version that really curbs the craving!
Click Here for the Printable Recipe
---
Breakfast, Lunch, & In-Betweens
Breakfast in my house often needs to be quick and easy. If I'm really pressed for time, I'll skip eating and blend up a bulletproof coffee (with cream) to tide me over. I also keep a mason jar in my fridge with lemon poppy seed mug cake mix. It whips up in a snap and takes only two minutes in the microwave.
Some family-friendly lunches, that even my kids enjoy, include this super tasty avocado chicken salad (served on bibb lettuce) and keto bagel sandwiches with turkey, ham, cheese, and all the fixings!
A low-carb snack product our Hip2Keto team loves is Planters Cocktail Peanuts (specifically Planters brand, cocktail variety). They are perfectly salted and have a wonderful rich flavor. Another team go-to is this simple and crowd-pleasing Everything but the Bagel Cheese Ball. Keto or not, EVERYONE will love this easy and delicious appetizer!
For your sweet tooth this week, I highly recommend trying Lina's amazing Sugar-Free Cheesecake. It takes a bit of time, but it's SO worth it!