This Keto Italian Casserole is like Pizza With a Twist!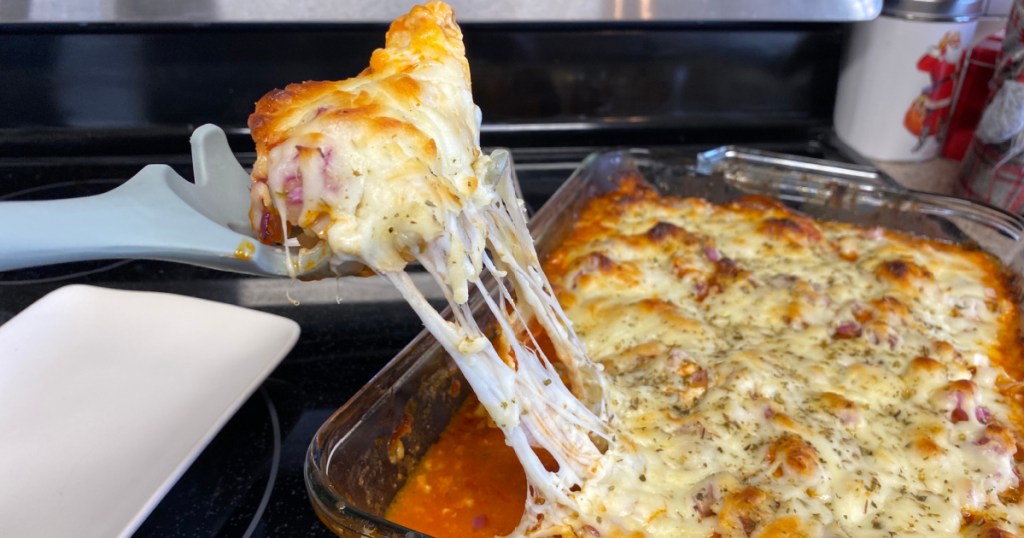 Craving Italian food?
When winter rolls around I turn to keto comfort food on cold days, and there's nothing better than a flavorful keto casserole for dinner to really warm you up. This keto Italian casserole brings the flavor your entire family will love, all while keeping it totally low carb!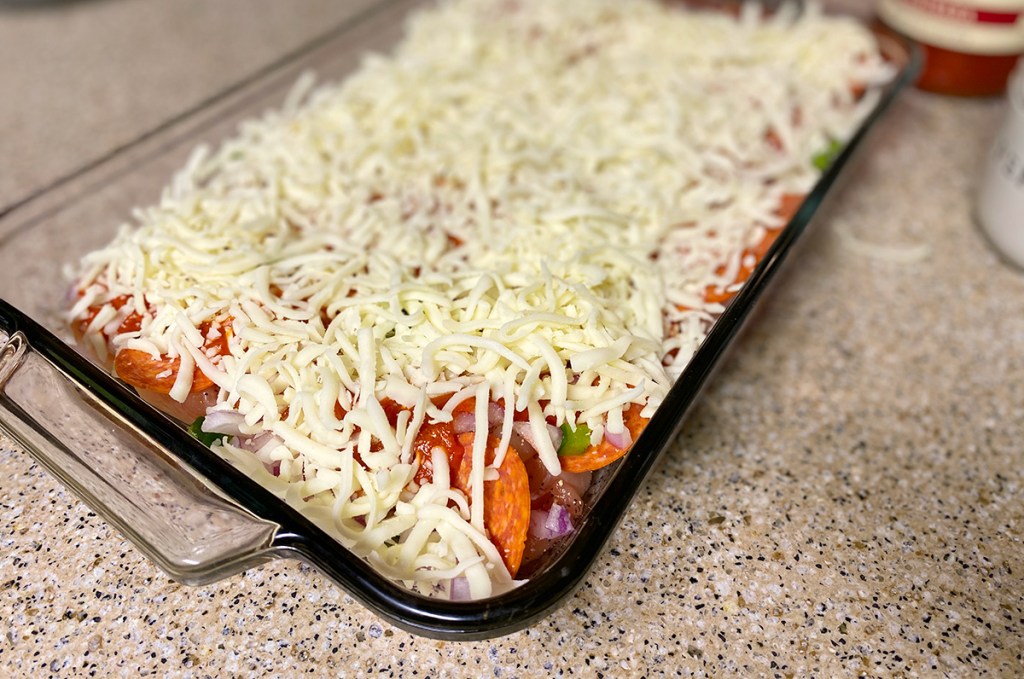 Pizza night with a twist!
There's nothing I love better than a delicious slice of pizza and this keto Italian casserole delivers the flavor by skipping the crust and keeping it low carb. While we have some really great keto-friendly pizza recipes for when you want to go the traditional route, this casserole is so easy to throw together and pop into the oven — you won't even miss the crust. It's always a hit with my family, plus the chicken packs in the protein and is so filling!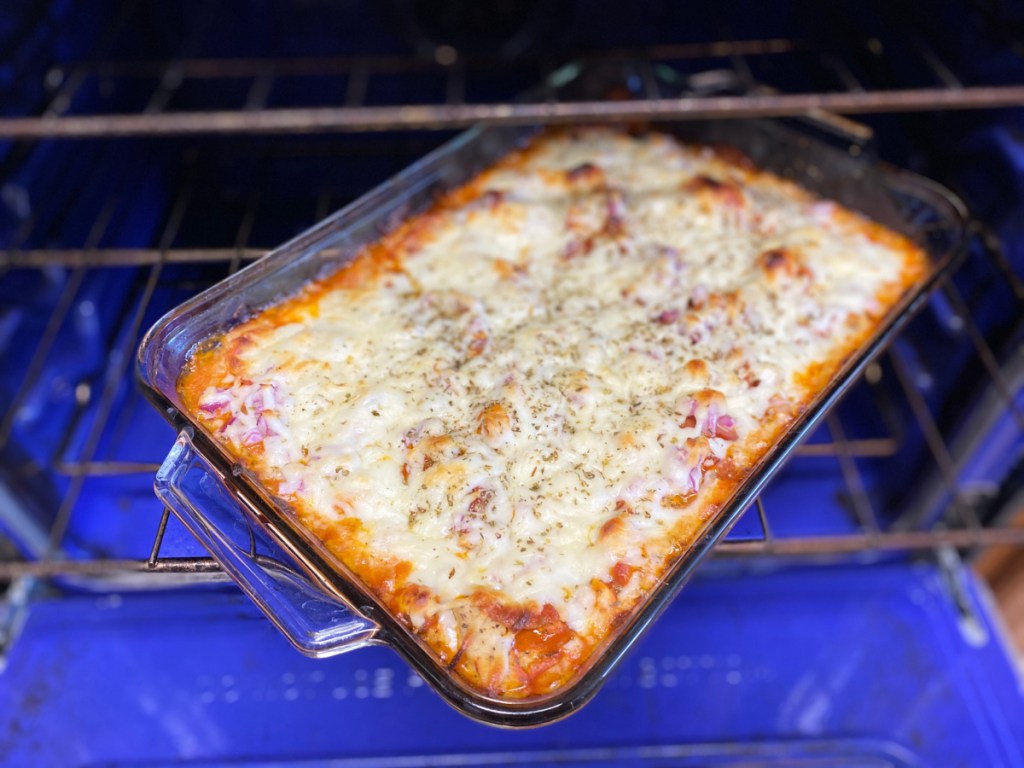 Tips for making the best keto Italian casserole:
I recommend cooking the cubed chicken beforehand. The first time I made this dish I tried to throw it all in the casserole and there was way too much liquid from the chicken.
In a hurry to throw dinner together? I sometimes use shredded chicken for this type of recipe and it works great! I love grabbing rotisserie chickens from Costco and Sam's to really save on time. Or you can make a bunch with our boil and shred method we did for our infamous cheesy chicken and broccoli casserole.
Add all your favorite keto pizza toppings like olives, more veggies, various cheeses, and meats for an even heartier dinner.
Have you had a chance to grab yourself the best vegetable chopper out there? My favorite kitchen gadget, the Fullstar Chopper, saves me so much time chopping my vegetables.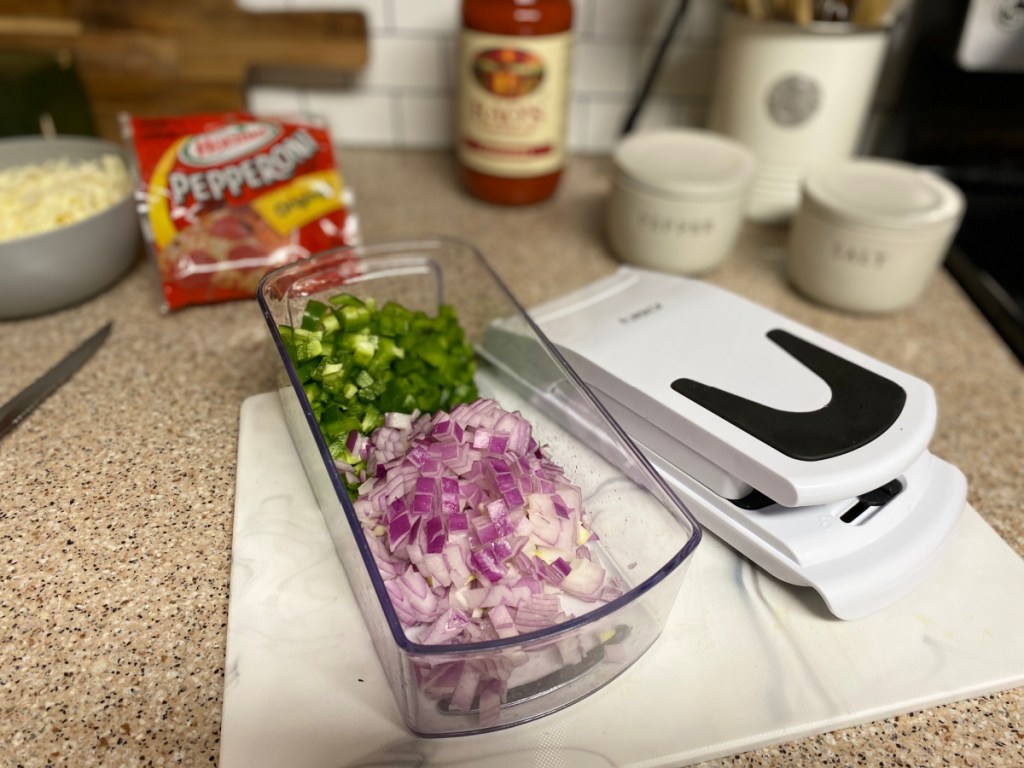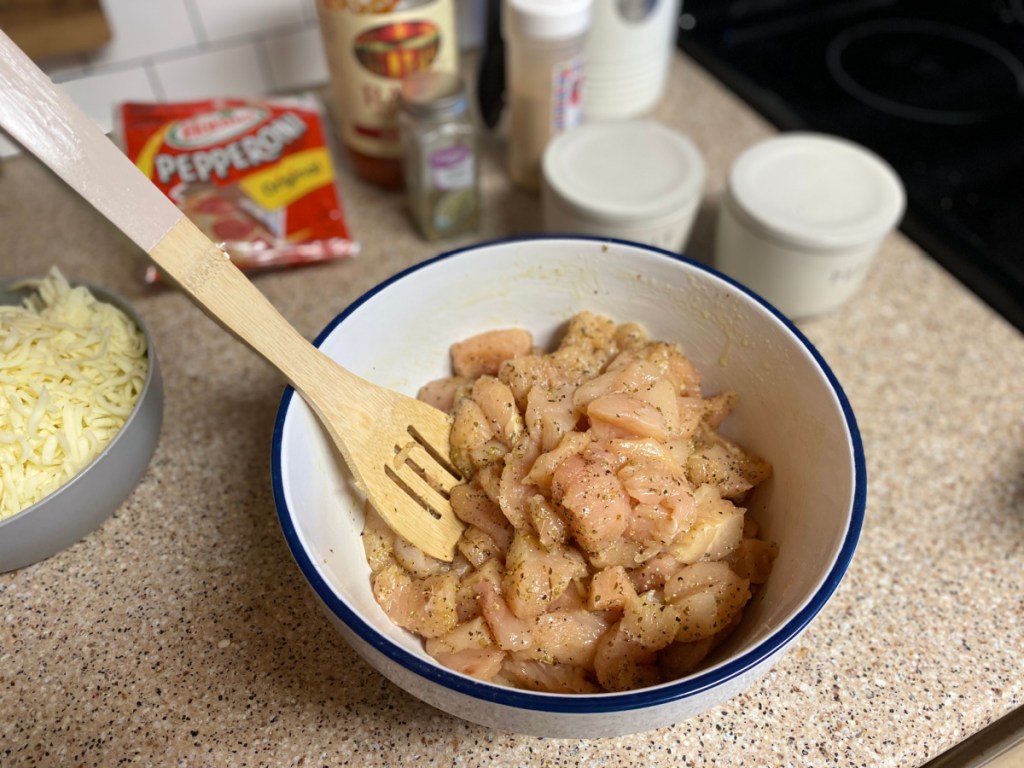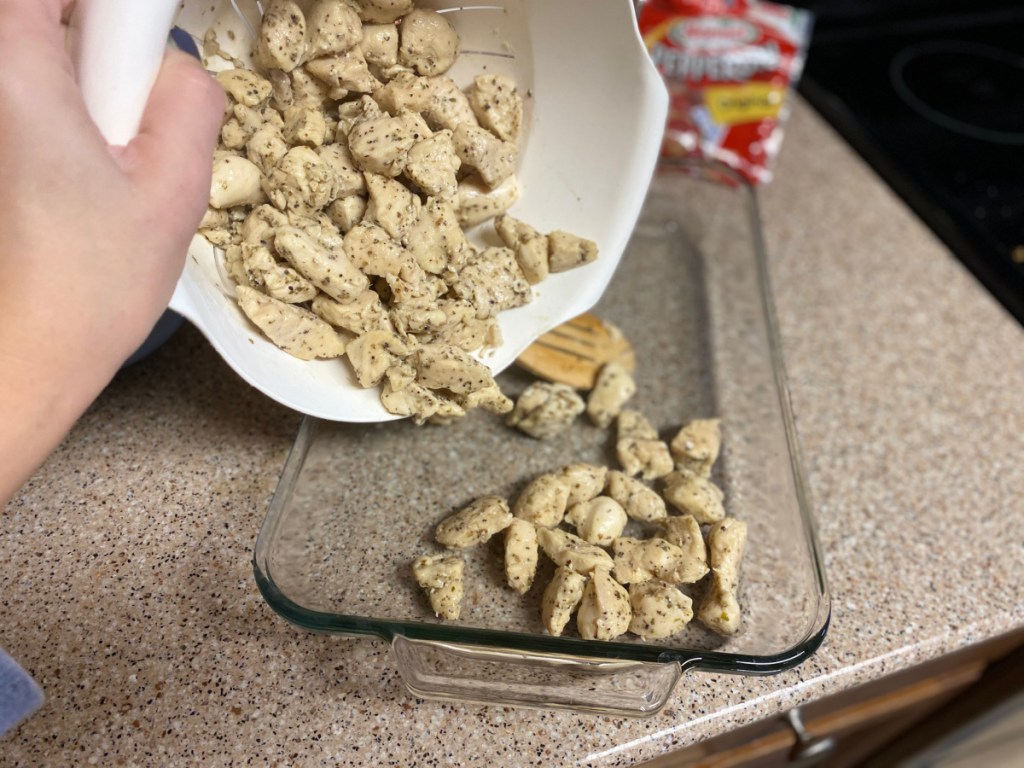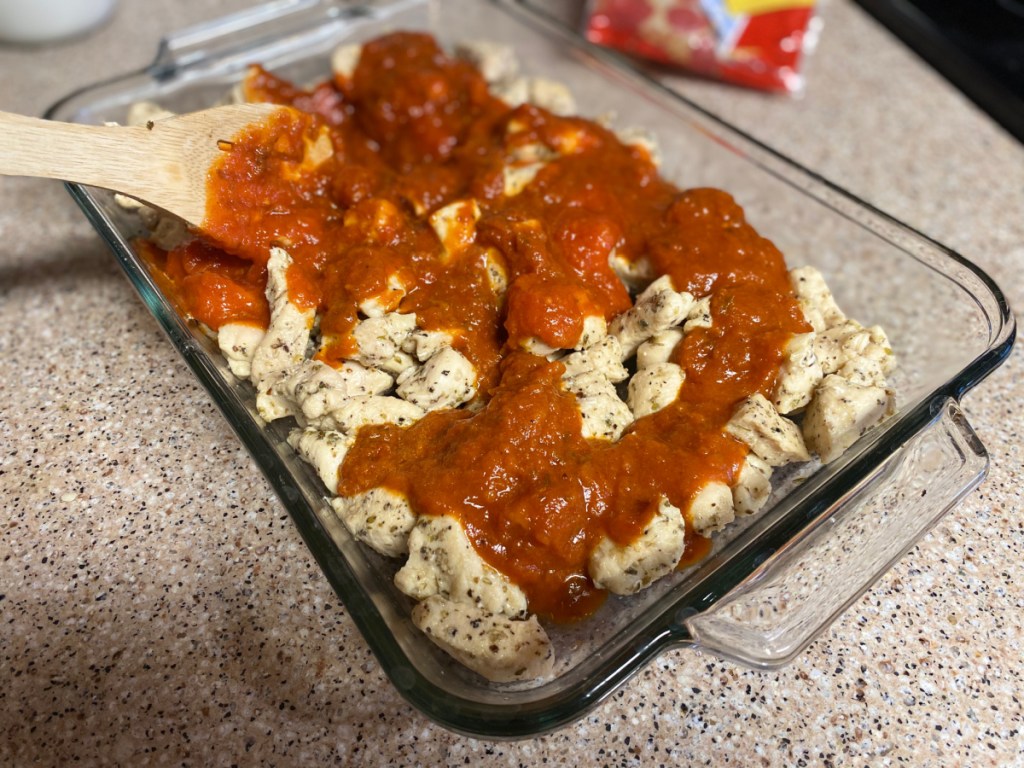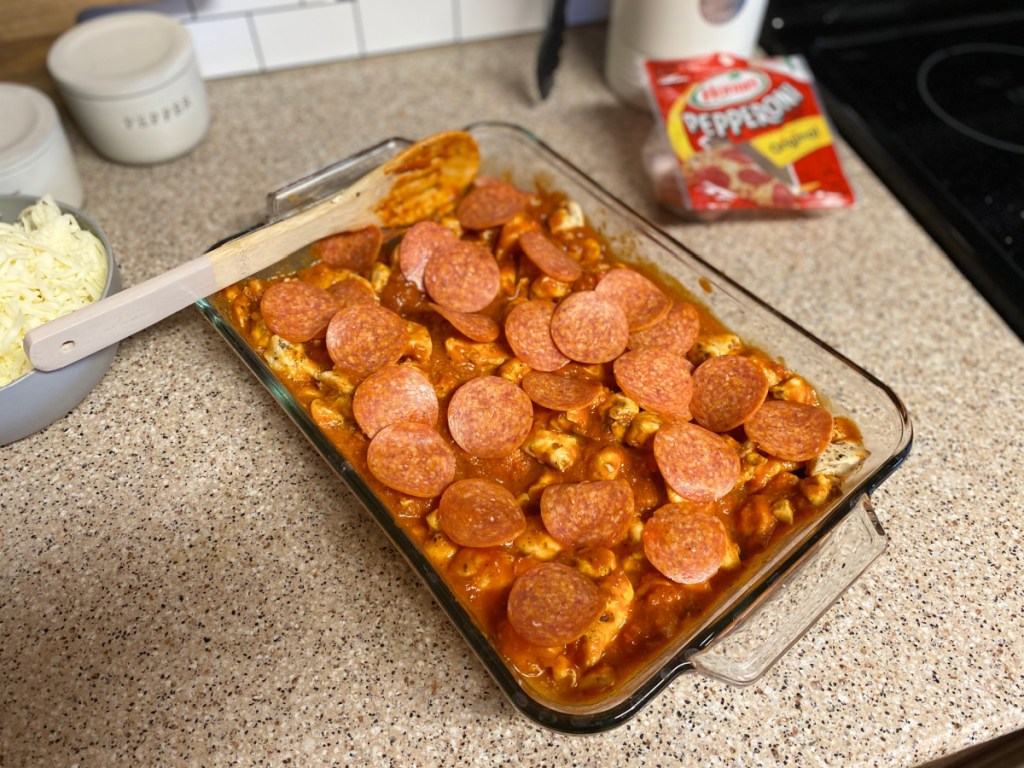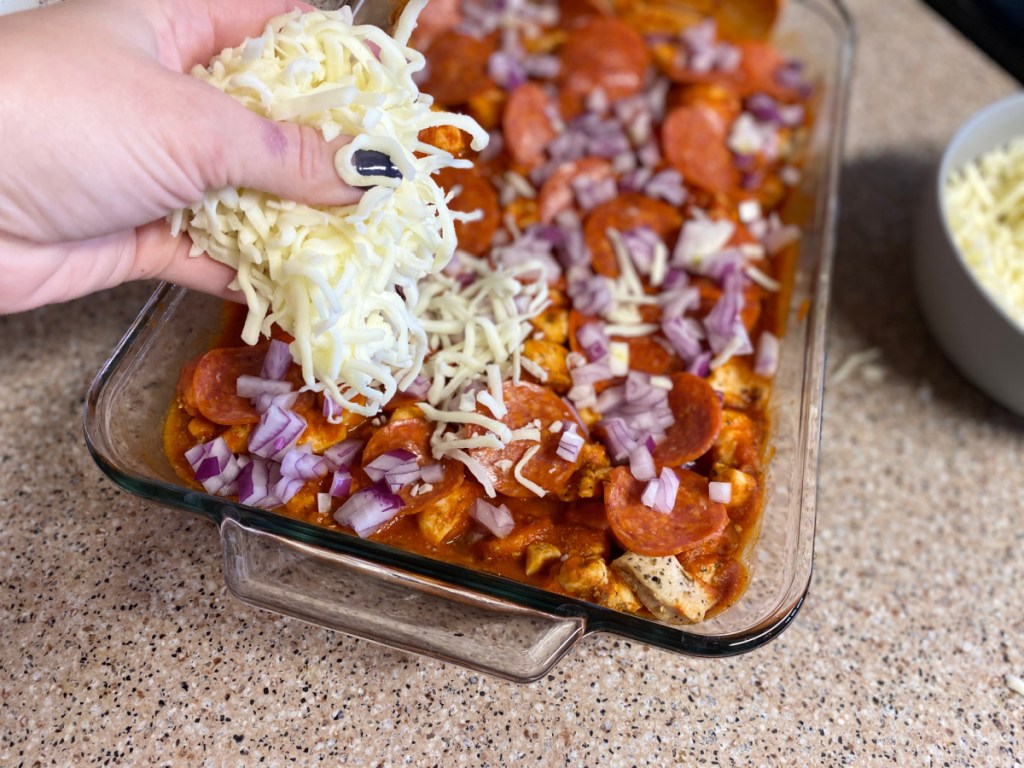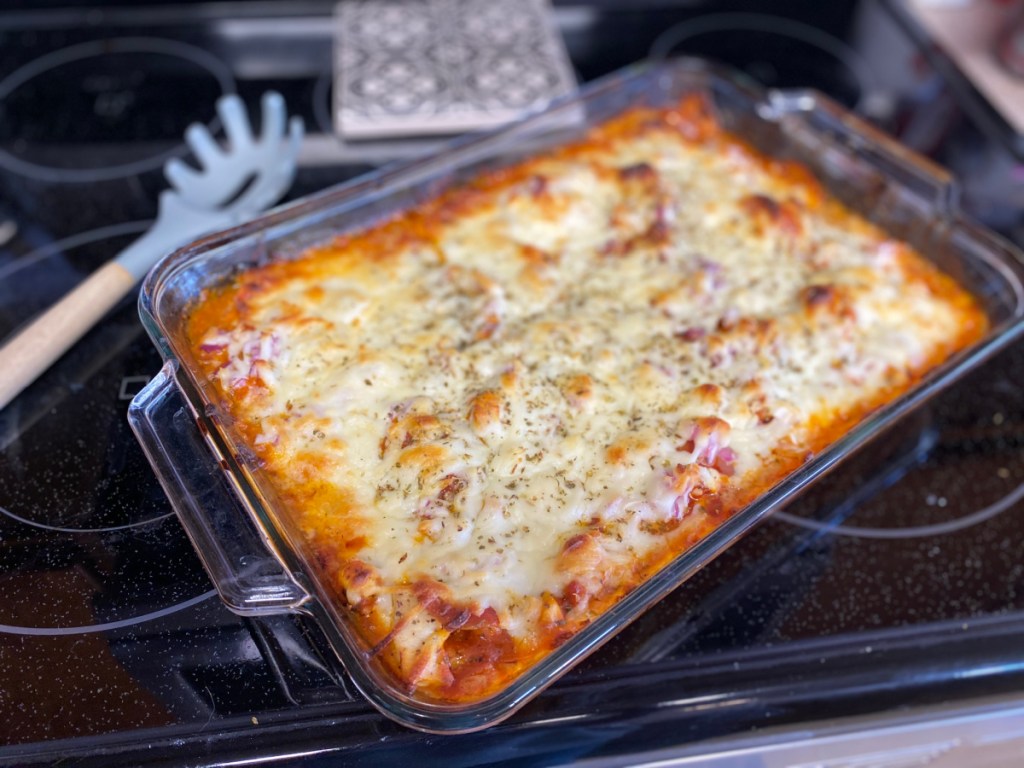 ---
Print
Keto Italian Casserole
yield: 5 SERVINGS
prep time: 15 MINUTES
cook time: 45 MINUTES
total time: 60 MINUTES
A flavorful Italian pizza keto casserole filled with chicken, cheese, pepperoni, and low carb sauce.
Ingredients
3 lbs. chicken breast (about 4 chicken breasts), cut into 1" cubes
2 tablespoons olive oil
1 teaspoon dried oregano
1 teaspoon black pepper
1 teaspoon salt
1 teaspoon garlic powder
20 slices small pepperoni
1 red onion, diced
1 green pepper, diced
2-3 cups mozzarella cheese, shredded
Directions
1
Preheat oven to 375 degrees.
2
In a mixing bowl add cubed chicken, olive oil, oregano, black pepper, salt, and garlic powder. Mix until chicken is completely coated in seasoning.
3
In a large skillet over medium heat, add the seasoned chicken and cook until all sides are no longer pink. This will take about 15 minutes. Strain chicken to remove any excess liquid.
4
Add cooked chicken to a 9x13 casserole dish. Pour in marinara sauce and coat until chicken is covered. Add sliced pepperoni, red onions, and green peppers. This is also the time to add in any of your other favorite keto pizza toppings as well.
5
Top with mozzarella cheese until covered. Bake in preheated oven for 30 minutes or until cheese has completely melted.
Nutrition Information
Yield: 5, Serving Size: 1
Amount Per Serving: 611 Calories | 35.2g Fat | 9.0g Total Carbs | 1.8g Fiber | 69.6g Protein | 7.2g Net Carbs
---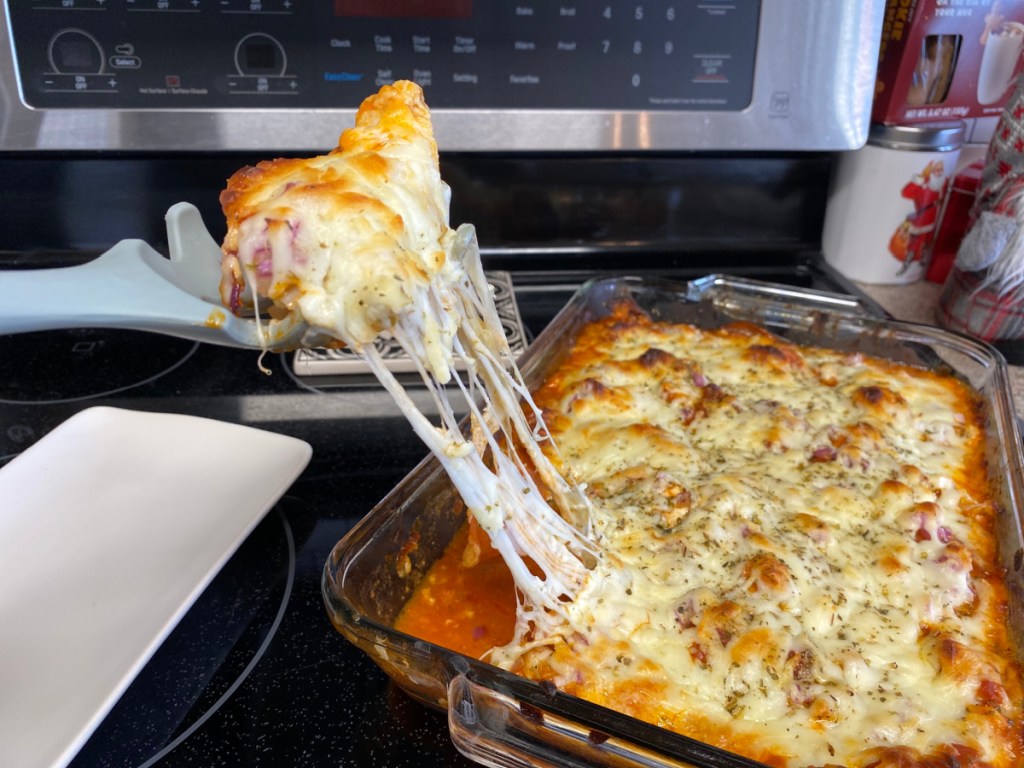 Dinner is served!
This keto Italian casserole has quickly become one of my go-to dinners during the week. It's the perfect dish to make ahead of time and throw in the oven when you are trying to figure out what to make for dinner. Plus, you can even make a batch to freeze and pop in the oven when you're craving pizza.
To really go the extra mile, make keto breadsticks to serve with the casserole and throw together a simple salad for a complete Italian feast!
My team member, Jenna, gave this recipe a test for me, and here's what she had to say:
"This casserole turned out beautifully! This smelled absolutely amazing while baking and is such a delicious casserole that my entire family devoured! It's like all the best parts of a pizza combined with perfectly seasoned chicken. I love the seasoning of the chicken cubes before sautéing and adding to the dish. It really gave them a great Italian flavor and tasted like something from my favorite Italian restaurant."
---