Try These Simple and Delicious Pull-Apart Keto Pizza Rolls

Love gooey appetizers? Like pizza?
What if I said you can make a delicious keto pull-apart pizza easily at home?! YEP. It's true!
This keto pull-apart pizza recipe is extremely versatile!
I used cheddar cheese and pepperoni slices in this batch, but you can customize your pull-apart pizza for your taste by picking any toppings of your choice! Serve with a low-sugar marinara sauce if desired for a yummy appetizer or meal idea. I think a pesto and chicken version of this pull-apart bread would be yummy as well, or even a bacon and cheeseburger variation!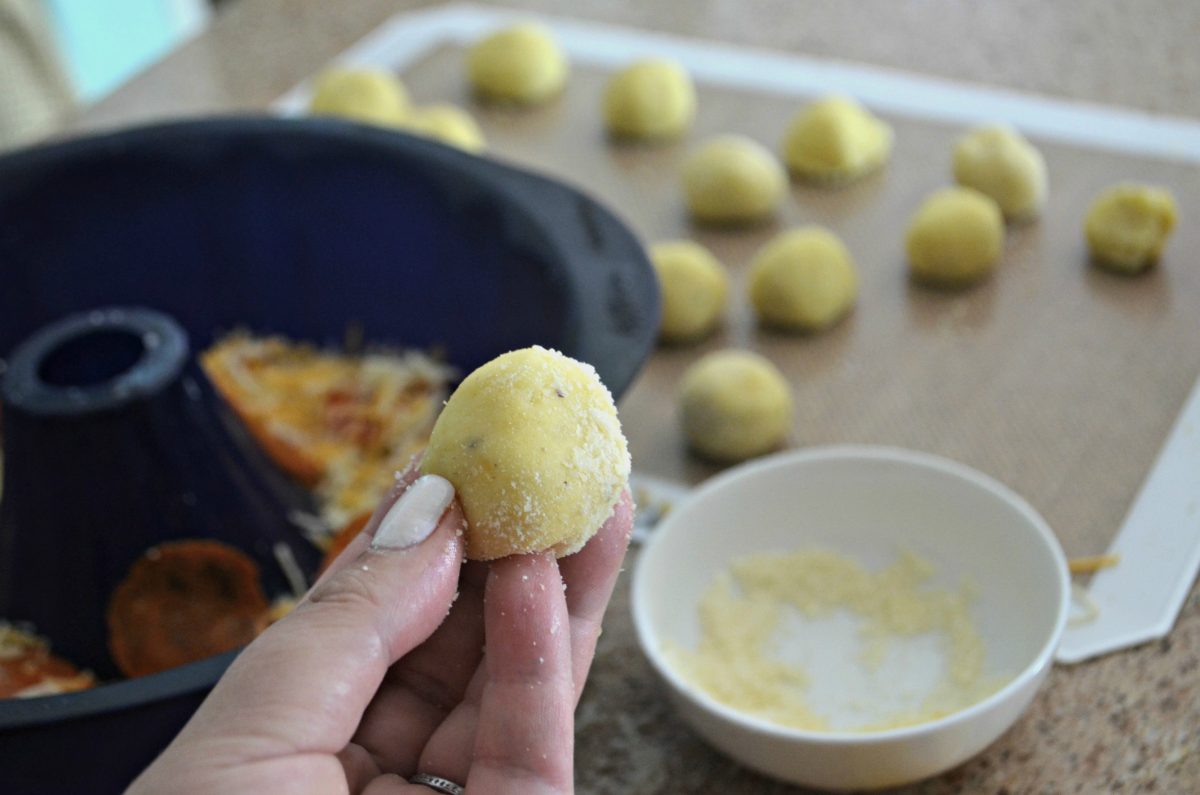 The process is pretty easy and consists of making a quick dough, rolling it into small balls, and placing in a bundt pan with cheese and pepperoni. When it cooks, you'll get small, bite-sized pillows of pizza! The secret to maintaining individual bites is to roll dough balls into Parmesan cheese, so they won't stick together so much after baking.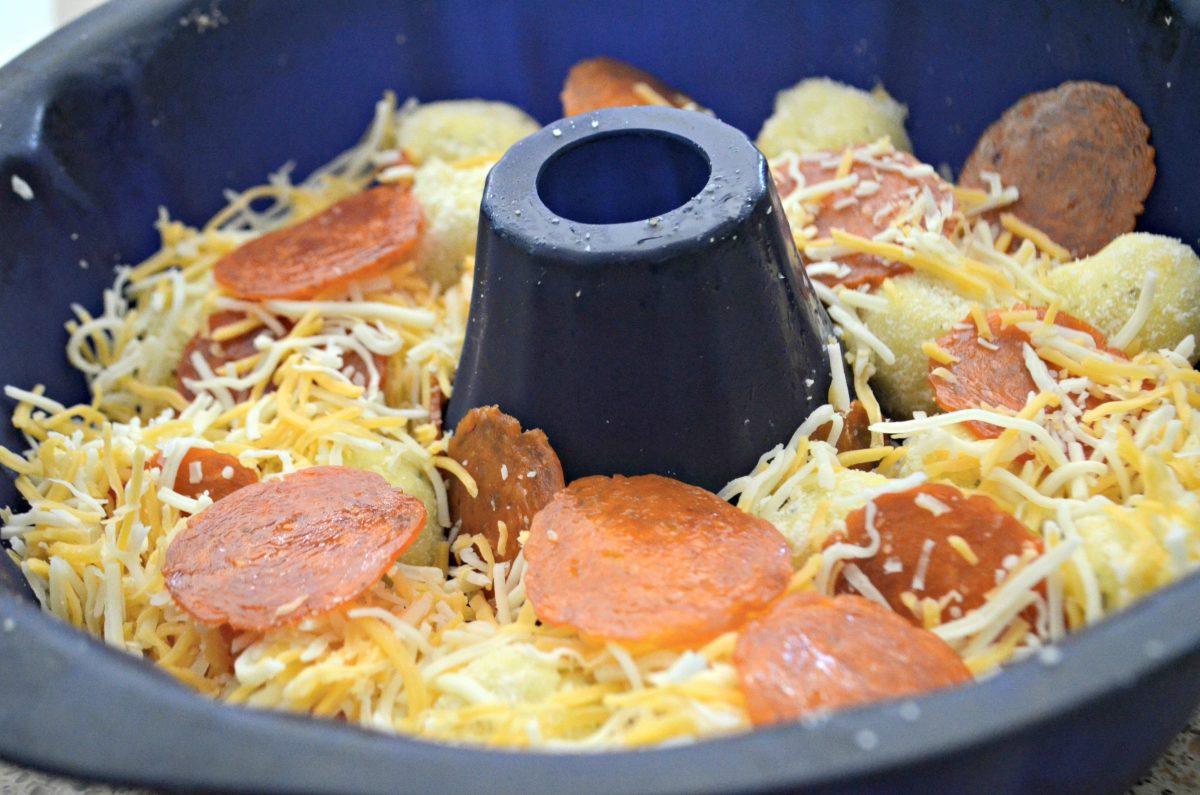 Hip Tip: Make sure to grease your bundt pan well or use a silicone one like mine! I love it.
---
Print
Pull-Apart Keto Pizza
yield: 16 SERVINGS
prep time: 15 MINUTES
cook time: 30 MINUTES
total time: 45 MINUTES
This mouth-watering pull-apart pizza will become your new family favorite recipe!
Ingredients
1 1/2 cups almond flour
1 tablespoon baking powder
2 1/2 cups mozzarella cheese, shredded
2 oz. cream cheese
2 large eggs, beaten
1/2 teaspoon Italian seasoning
1/4 teaspoon garlic powder
1/2 cup Parmesan cheese, grated
2 oz. pepperoni slices
1 cup cheddar cheese
Directions
1
Preheat oven to 350 degrees Fahrenheit.
2
Combine almond flour with baking powder. Set aside.
3
In a microwave safe dish, melt the mozzarella cheese and cream cheese together in the microwave for about 30 seconds. Stir and add another 30 seconds.
4
Once the cheese has melted, add the flour mixture, eggs, garlic powder, and Italian seasoning. Knead the dough until it forms into a sticky ball. You can use a stand mixer to mix dough, or by hand is fine. If your dough is too sticky, keep mixing! Also covering it and leaving in the fridge for a few minutes helps sometimes, too.
5
Separate the dough in half and then keep dividing in half until you have about 30 evenly-sized balls.
6
Spray a bundt pan with non-stick cooking spray.
7
Roll each ball in Parmesan cheese and build a layer of half the dough balls on the bottom of pan.
8
Top first layer with half of the shredded cheddar cheese and pepperoni.
9
Add another layer of dough balls, and top with remaining cheese and pepperoni.
10
Bake at 350 degrees for about 25-30 minutes until cooked through and browned.
11
Let cool. Place on a plate to serve with marinara sauce if desired.
Nutrition Information
Yield: 16 servings, Serving Size: 1 serving
Amount Per Serving: 73 Calories | 6g Fat | 1g Total Carbs | 0.2g Fiber | 5g Protein | 0.8g Net Carbs
---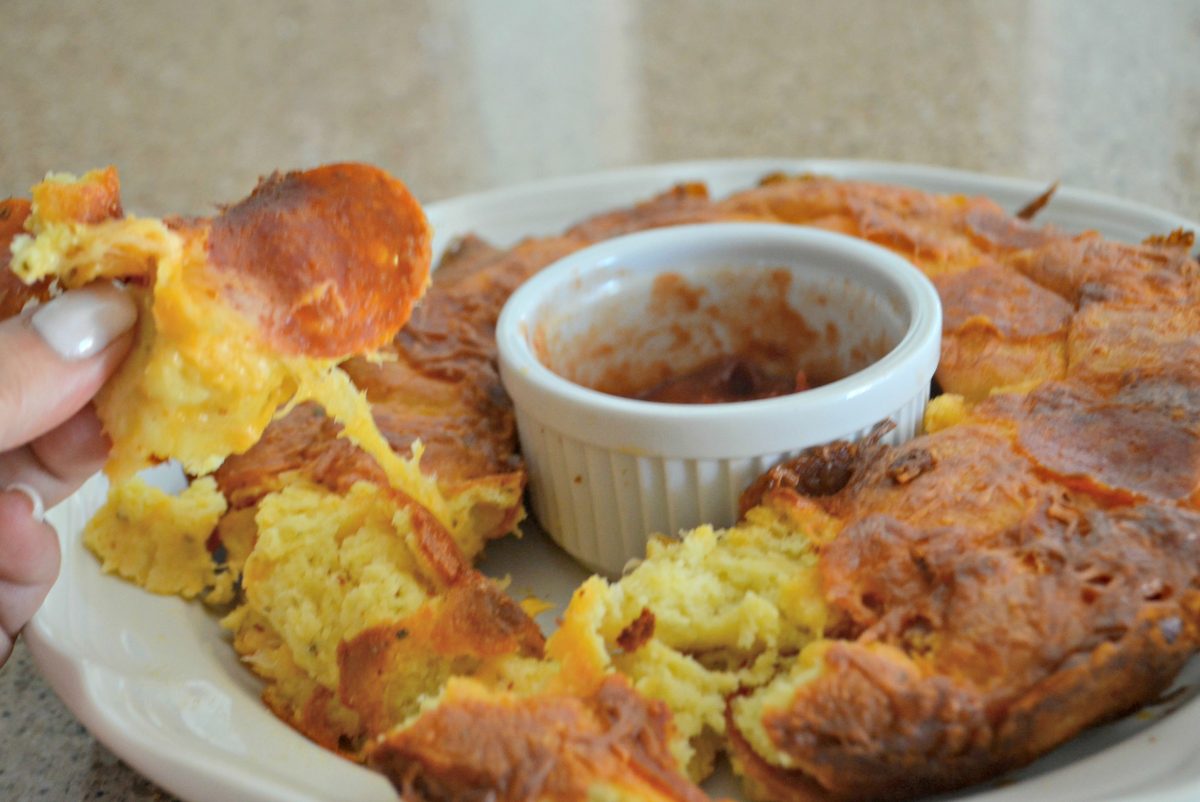 What a great tasting pull-apart pizza!
This was devoured in no time. I love that it was simple to make and delicious, too! I mean who doesn't want cheesy pepperoni bread?! YUM.
---