Keto Bread Pizza Toast is Satisfying & Easy to Make!
Bake this delicious cheesy keto pizza toast using low-carb bread!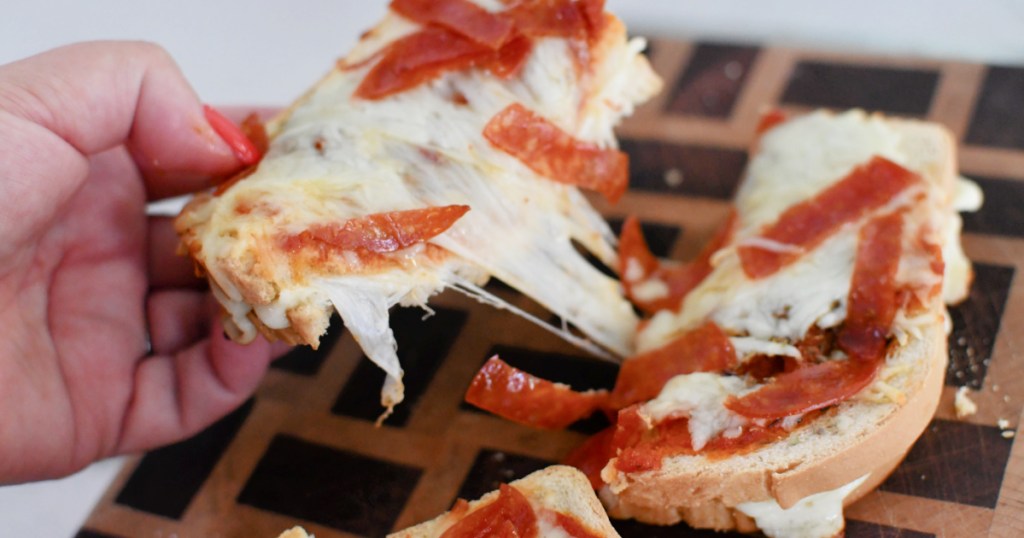 Keto pizza is life! Here is another fun and easy way to enjoy it. 🍕
Consider creating a simple yet tasty keto bread pizza toast using your favorite low-carb, high-fiber bread and marinara or pizza sauce! This makes a satisfying lunch or dinner to consider when you don't want to make a meal with a bunch of ingredients.
The result is a cheesy, gooey melted pizza with a double layer of bread like a stuffed crust pizza. The best part, you can add any toppings or seasonings desired to make it your own.
Easy ideas are my favorite, and I know you'll love this simple pizza idea too. Do you remember as a kid when your mom would make pizza's out of French bread slices or English muffins? So simple, yet so GOOD. This reminds me of it! I used my oven, but I bet the air fryer would work well too.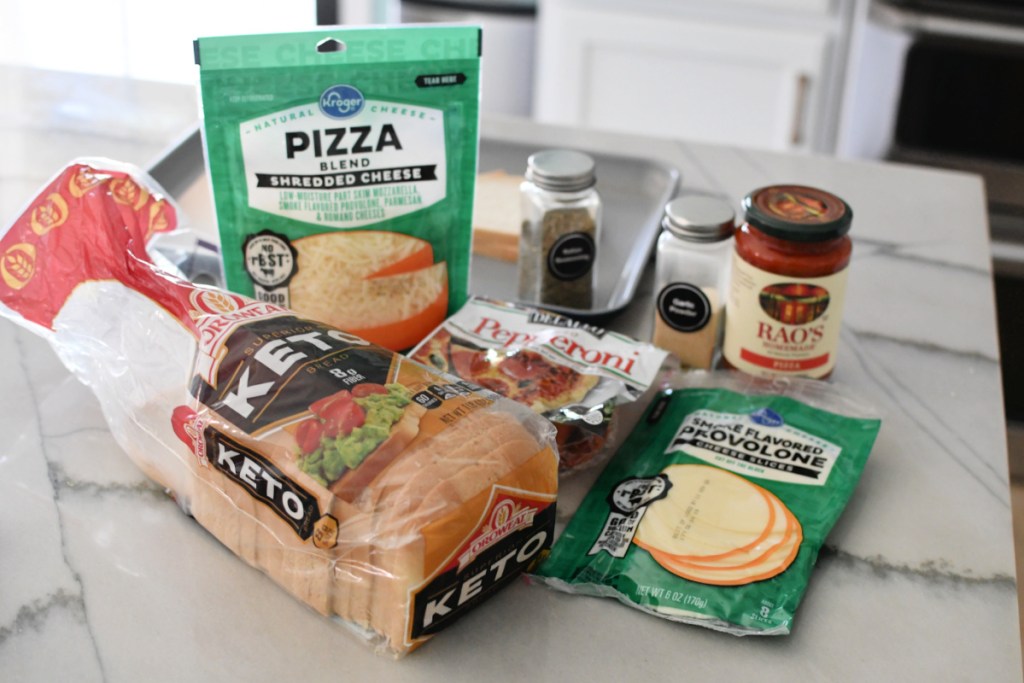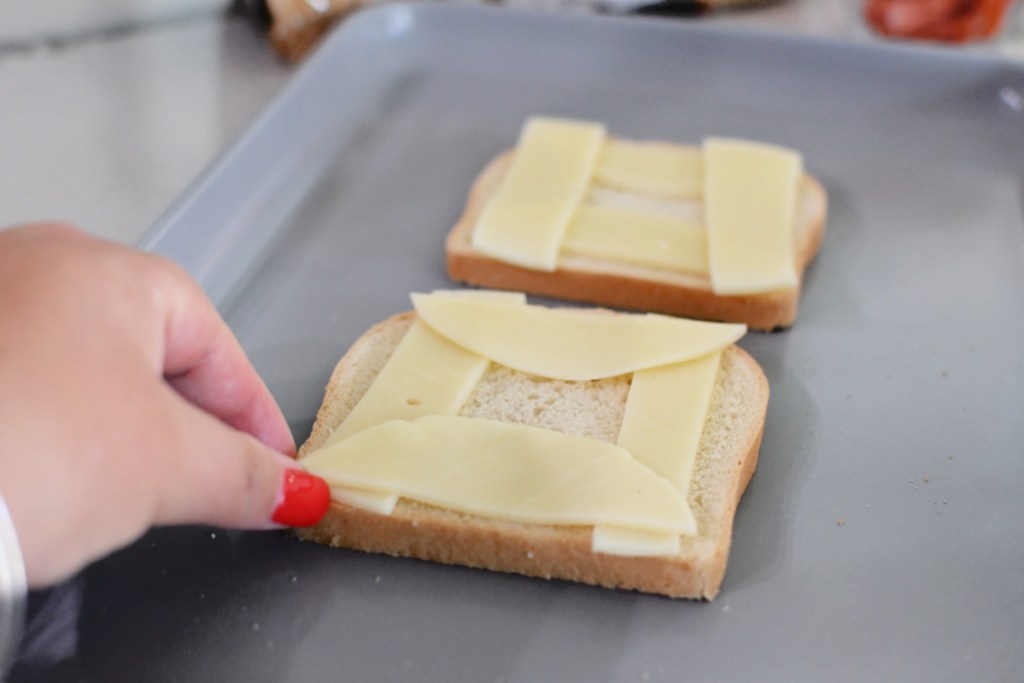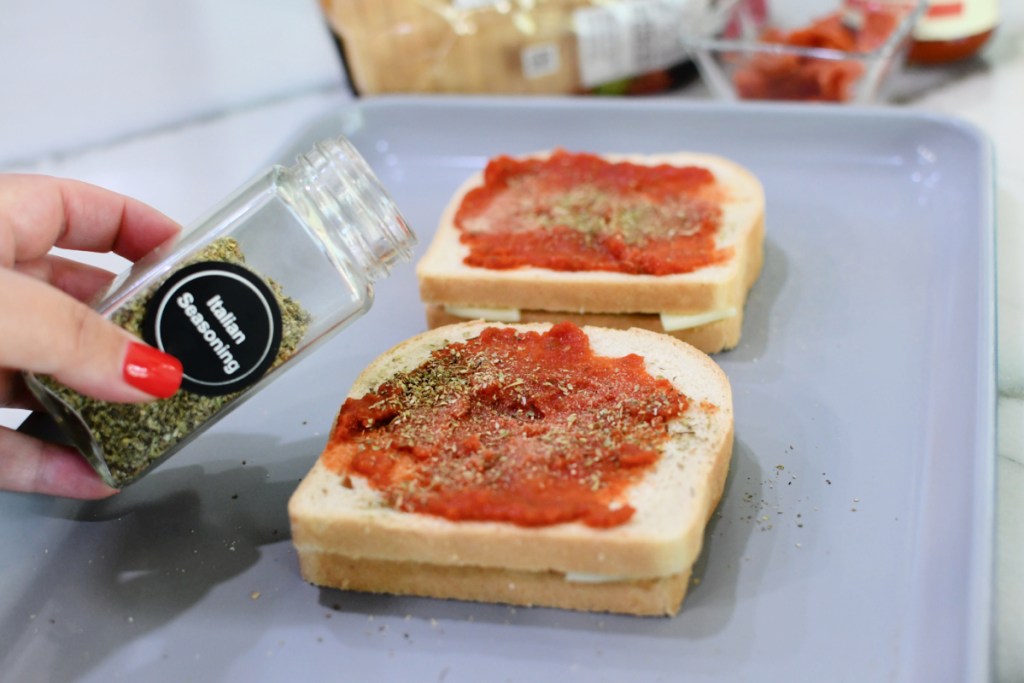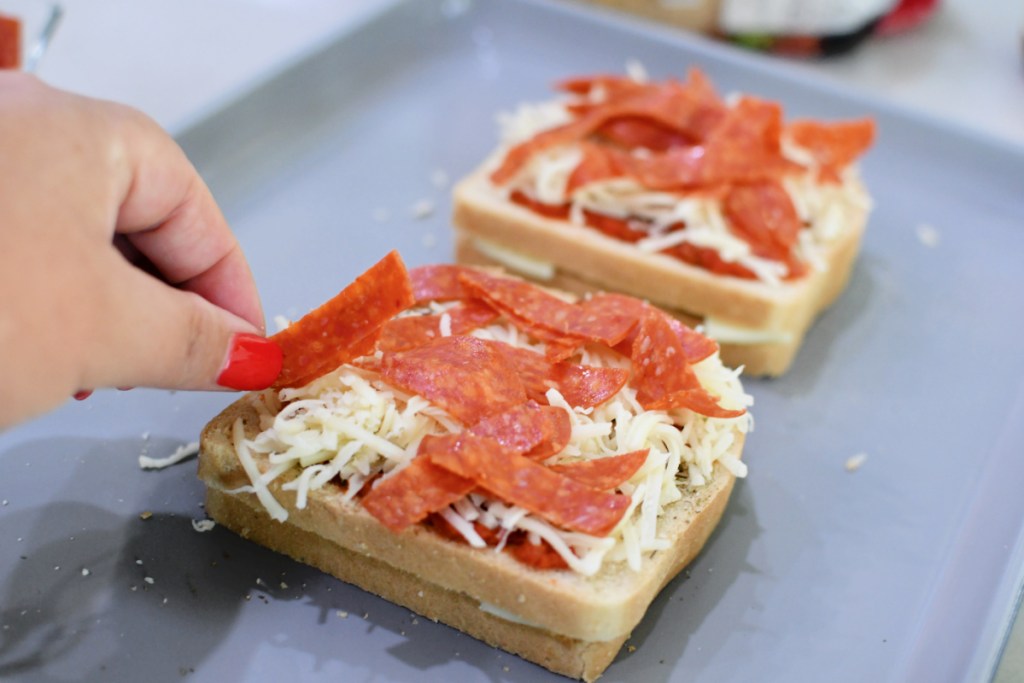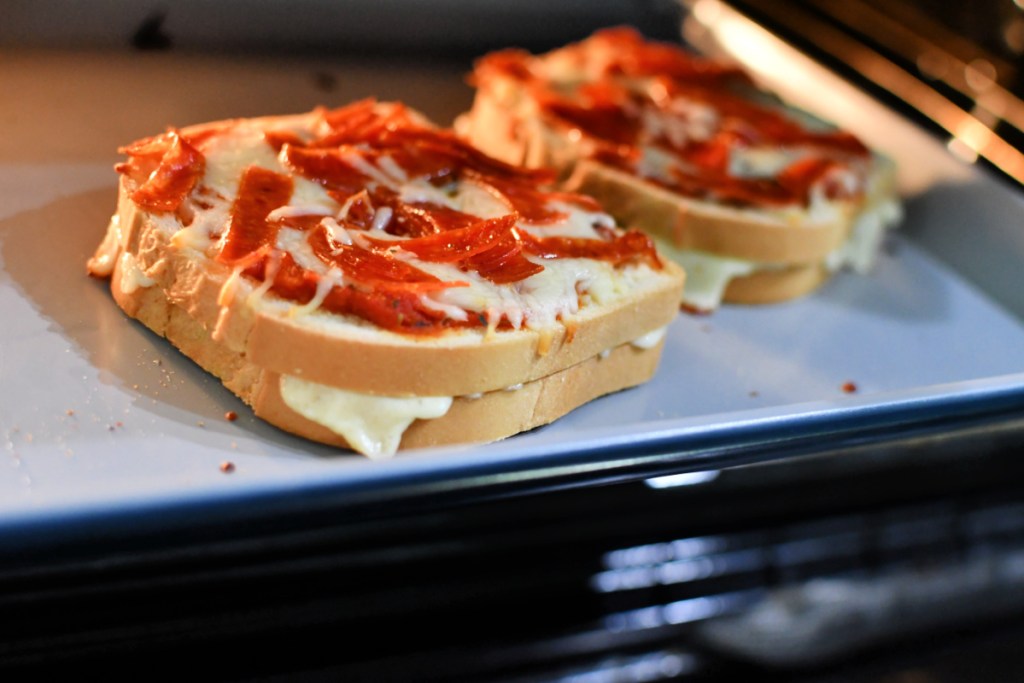 ---
Print
Keto Bread Pizza Toast
yield: 2 SERVINGS
prep time: 10 MINUTES
cook time: 10 MINUTES
total time: 20 MINUTES
Keto bread toasted with cheese and pepperoni for the ultimate low-carb pizza toast!
Ingredients
2 slices smoked provolone cheese
4 tablespoons low carb pizza sauce or marinara (such as Rao's pizza sauce)
1/2 teaspoon Italian seasoning
1/2 teaspoon garlic powder
1 cup pizza blend shredded cheese
1/2 cup pepperoni, sliced
Directions
1
Preheat the oven to 375 degrees.
2
Add two slices of the bread to a sheet pan. Add a piece of sliced cheese around the edges. Top with a second slice of bread. Use a spoon or your hand to press an indention in the middle for the toppings.
3
Add the sauce to the top of both pizzas, followed by the seasonings. Add the cheese and pepperoni to the top.
4
Bake in the oven for 9-11 minutes until fully melted. Enjoy!
Nutrition Information
Yield: 2 pizzas, Serving Size: 1 pizza
Amount Per Serving: 715 Calories | 52.7g Fat | 26.2g Total Carbs | 16.0g Fiber | 1.2g Sugar | 39.4g Protein | 10.2 Net Carbs
---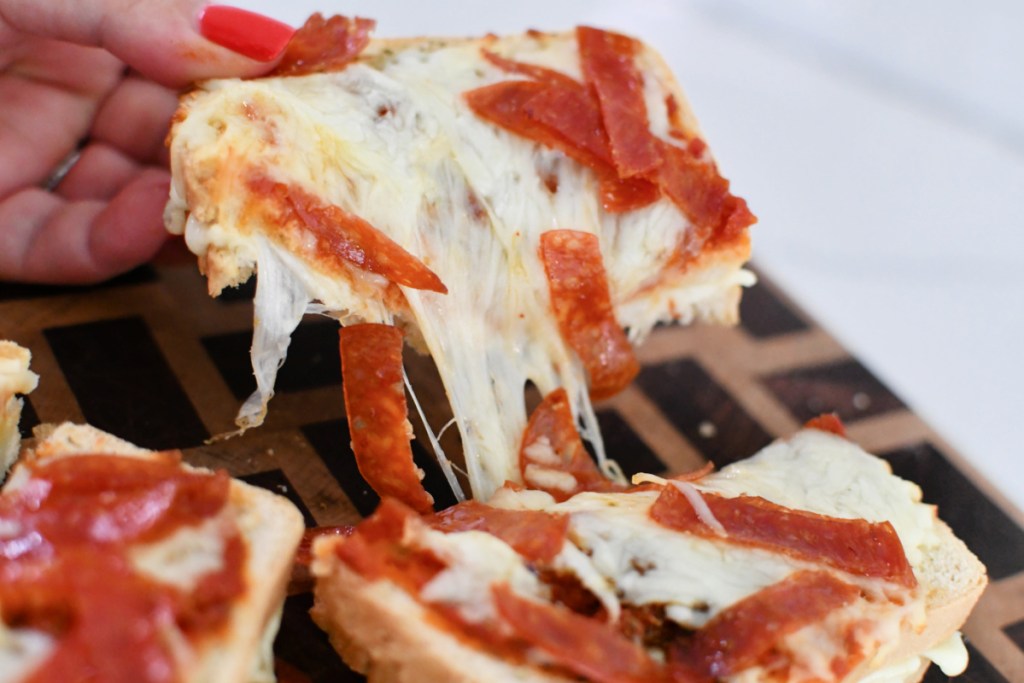 Tips for making keto bread pizza toast:
For the bread, you can pick one that works for your taste and nutritional goals. I used this Oroweat keto bread and it worked so well for this recipe. Hero bread is another great option that everyone on our team recommends!
Cheese is another ingredient here to customize to taste. I enjoyed this smoked provolone and shredded pizza blend, but cheddar cheese would be a delicious alternative.
We love Rao's marinara around here, and their pizza sauce is great too!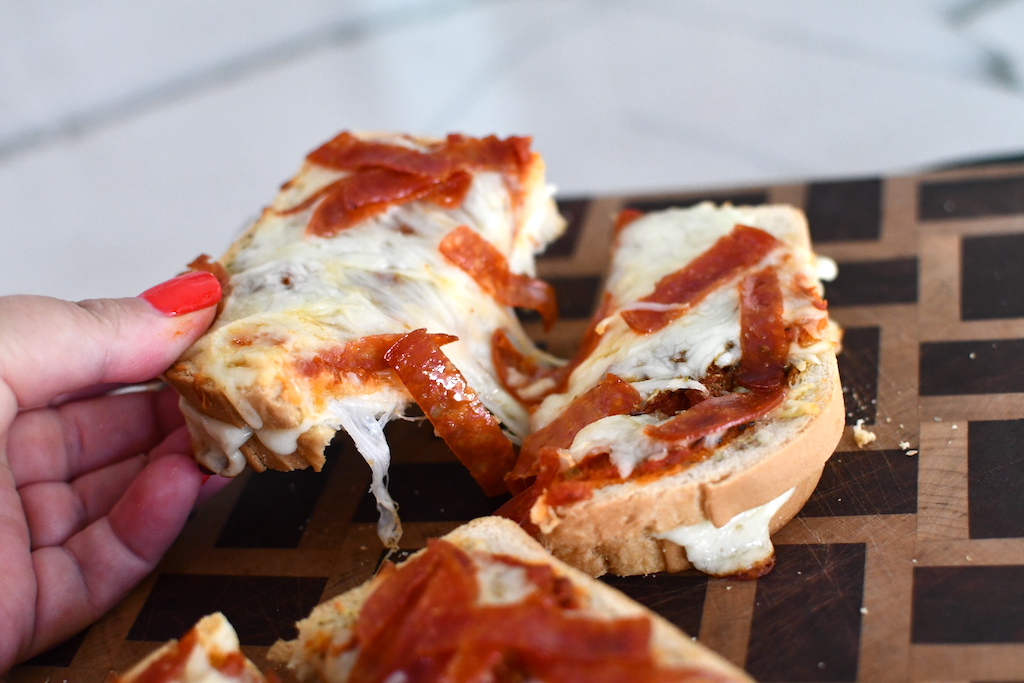 Pizza toast tastes even better than it looks!
For a quick meal, this is a super satisfying and delicious idea. My kids didn't even realize it was a low-carb option because of the yummy cheese and sauce combo. If you miss enjoying pizza on the regular, this is a great option to consider!
---
Want more keto pizza ideas?! We have so many easy recipes to consider!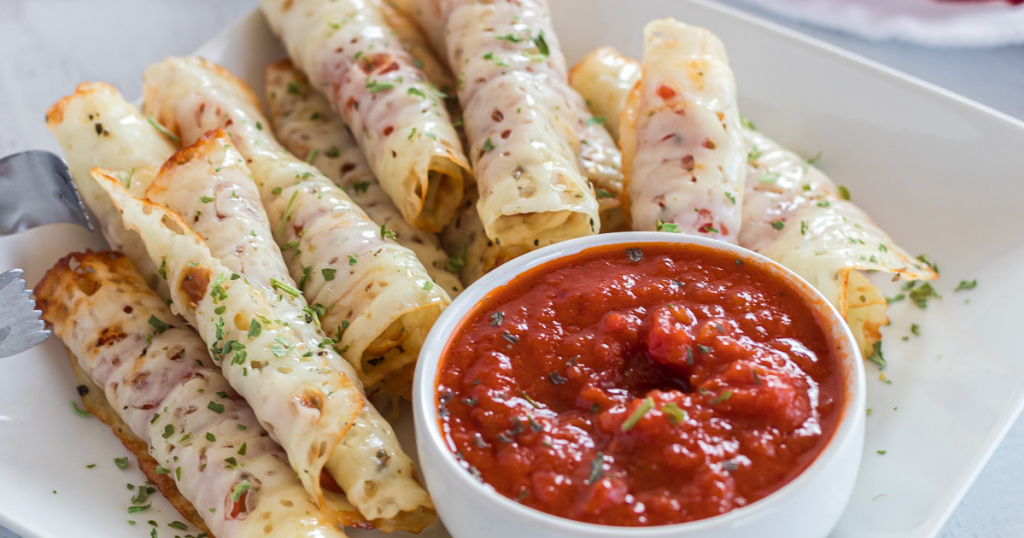 Check these recipes out for delicious pizza inspiration:
---