12 Keto Copycat Recipes For Iconic Restaurant Favorites
Get your fast food on without leaving the house.
(And no, we don't mean delivery.) We all have those go-to orders at our favorite restaurants. Well, we've rounded up some classic popular restaurants favorites along with their keto-friendly counterpart – all to keep you on your low-carb plan. Check out these keto copycat recipes below!
---
1. Make our Wendy's Chocolate Frosty and save 51 carbs.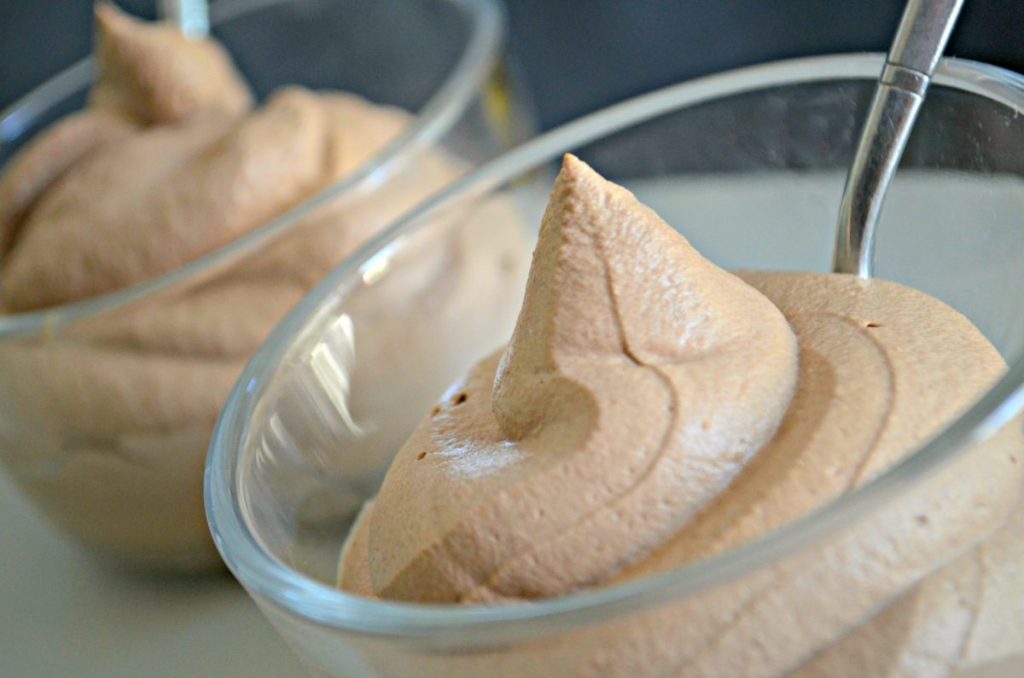 Wendy's Version (small): 54 carbs
Keto version (small): 3 net carbs
Just how good is this Frosty copycat? Well, it happens to be our most popular recipe on the site, so we're pretty sure it speaks for itself. This creamy, dreamy, frozen treat will have you saying "Who needs the drive-thru?" in no time. Check out the recipe.
---
2. Sip this Orange Julius Original Smoothie and save 36.5 carbs.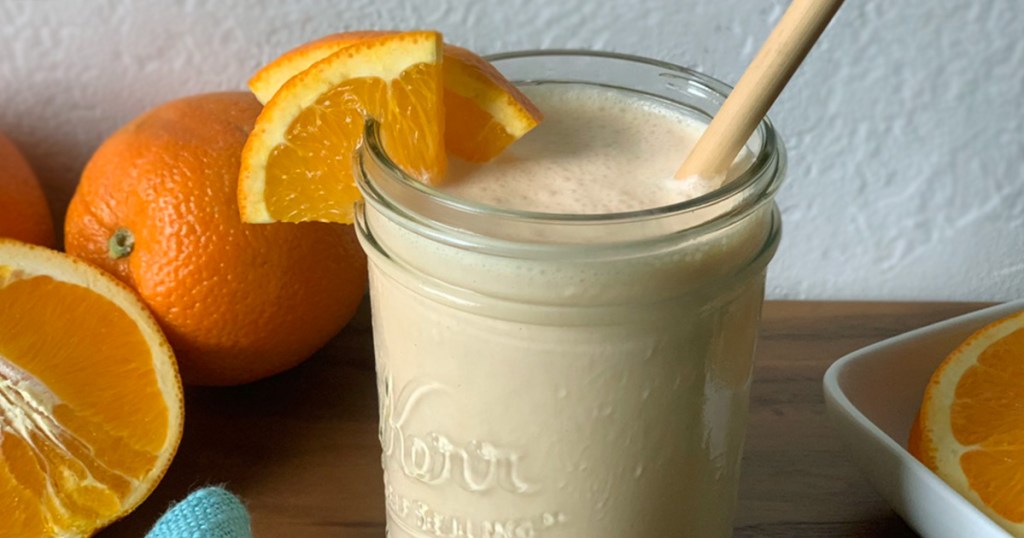 Orange Julius version (small): 39 carbs
Keto version (small): 2.5 net carbs
It's summertime in a cup! There's nothing like a refreshing smoothie inspired by Orange Julius to beat the heat. Collin even showed us on Facebook Live how much her daughter and husband loved this drink. Check out the recipe.
---
3. Munch this Outback Steakhouse Bloomin' Onion and save 85 carbs.
Photo from Kind Keto Mama
Outback version (1 whole): 123 carbs
Keto version (1 whole): 38 net carbs
Crispy, crunchy onion petals meet a cool, creamy dipping sauce in this keto version of an Outback Steakhouse Bloomin' Onion. The not-so-secret ingredient? Pork rind bread crumbs! Check out the recipe on Kind Keto Mama.
---
4. Nosh these PF Chang's Lettuce Wraps and save 64.5 carbs.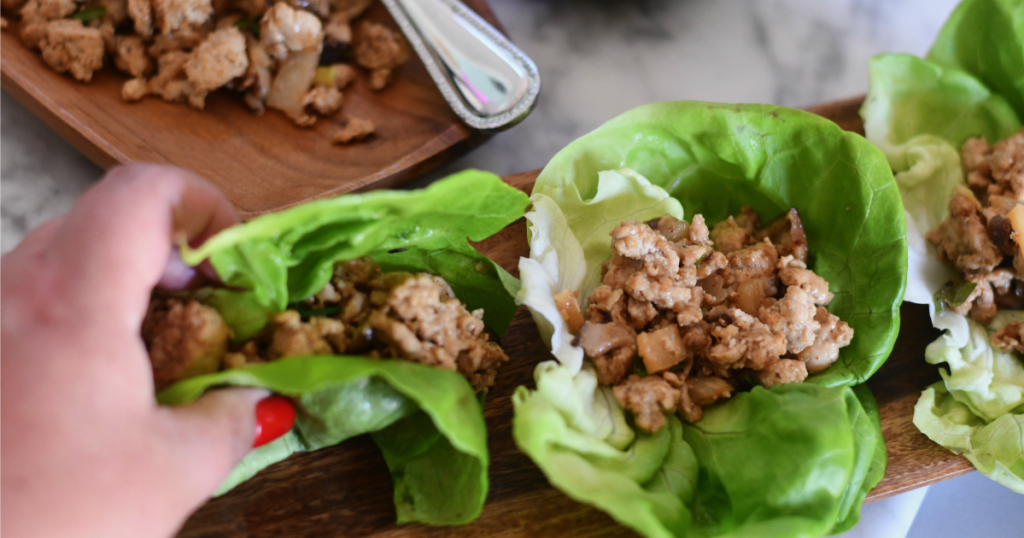 PF Chang's version: 67 carbs
Keto version (small): 2.5 net carbs
It'll be hard to tell the difference between the signature PF Changs appetizer and our keto take on these chicken lettuce wraps. Ours even features a sugar-free version of Hoisin sauce. Check out the recipe.
---
5. Spoon up this Wendy's Chili and save 14 carbs.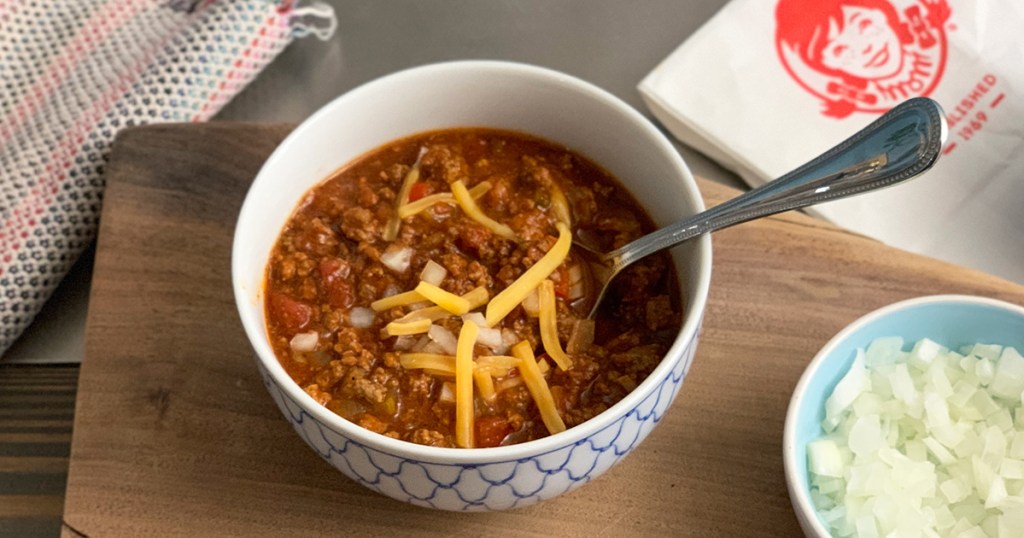 Wendy's version (large): 23 carbs
Keto version (large): 9 net carbs
This beloved classic comfort food from Wendy's goes to some interesting lengths to get its flavor, though our recipe writer Marley hit the nail on the head to get that rich, meaty taste with this ketofied version. Check out the recipe.
---
6. Butter up these Red Lobster Cheddar Bay Biscuits and save 13 carbs.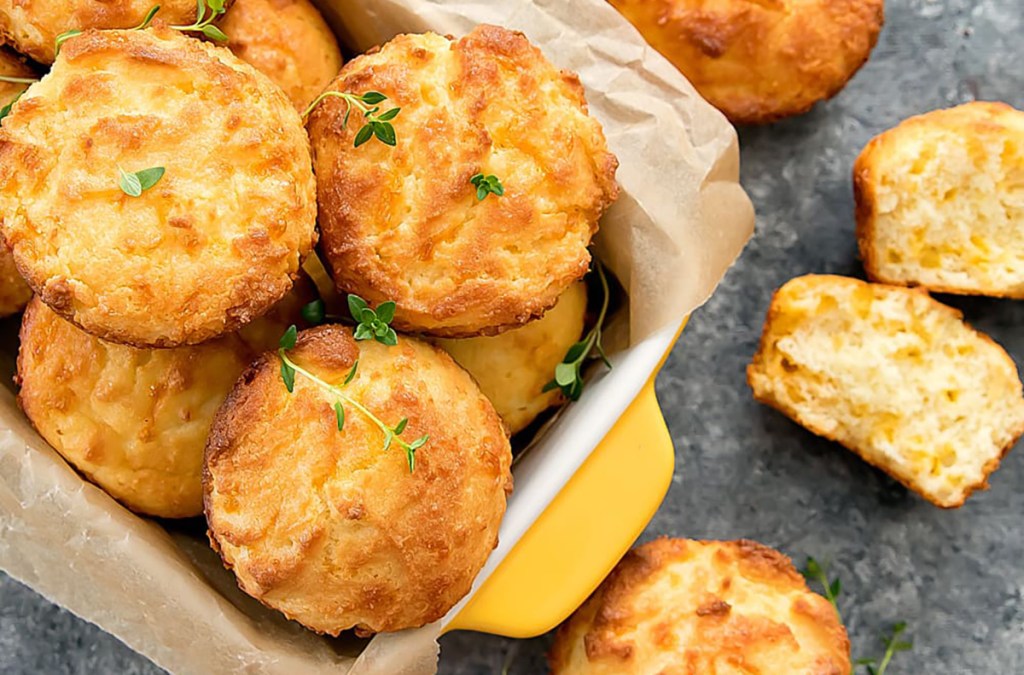 Photo from Kirbie's Cravings
Red Lobster version: 16 carbs
Keto version: 3 net carbs
If you've ever stepped foot into a Red Lobster, you know about these biscuits. Heck, you may even know them without visiting the restaurant—they're that good! Thankfully, we came across a keto version of the Cheddar Bay biscuits, so you can savor their glory without overdoing it on carbs. Check out the recipe from Kirbie Cravings.
---
7. Dish up this Olive Garden Zuppa Toscana and save 3 carbs.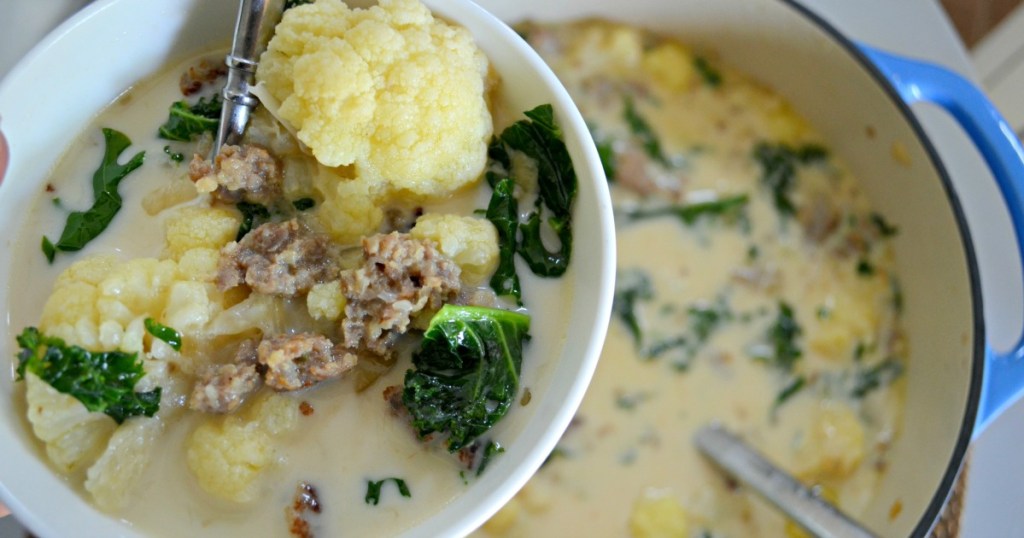 Olive Garden version: 15 carbs
Keto version: 12 net carbs
This velvety decadent soup was the perfect recipe to turn low-carb. By swapping the potatoes for cauliflower, you reduce the starchy carbs. Plus, Lina's family actually prefers the keto version over the original! Check out the recipe.
---
8. Choose these Chick-fil-A Chicken Nuggets and save 8 carbs.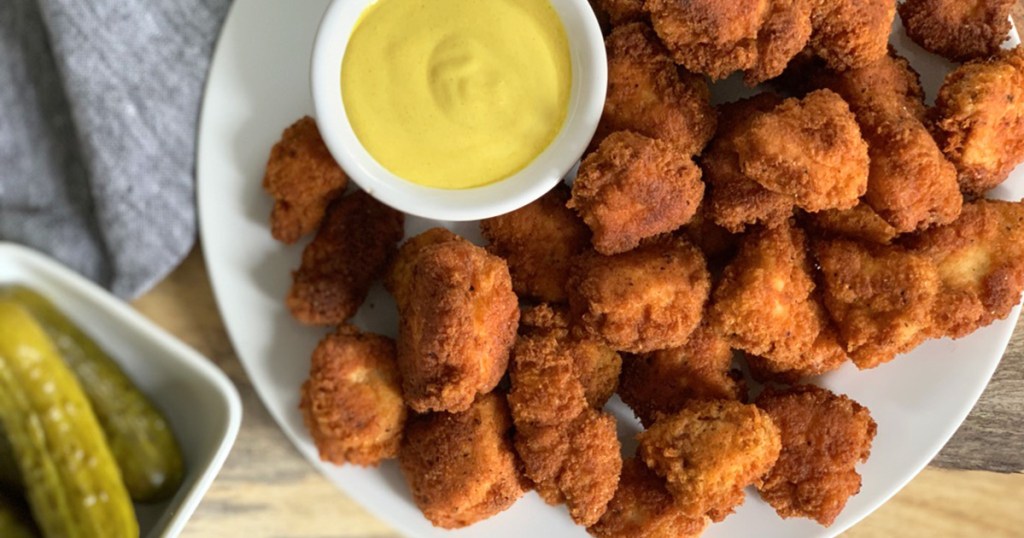 Chick-fil-A version: 9 carbs
Keto version: 1 net carb
The pickle-brining on the chicken before breading is key! Marley's husband swears the bites taste just like chicken nuggets from Chick-fil-A. Check out the recipe.
Take this recipe a step further and pair it with a knockoff Chick-fil-A sauce from Fit Mom Journey.
---
9. Serve up this KFC Coleslaw and save 28 carbs.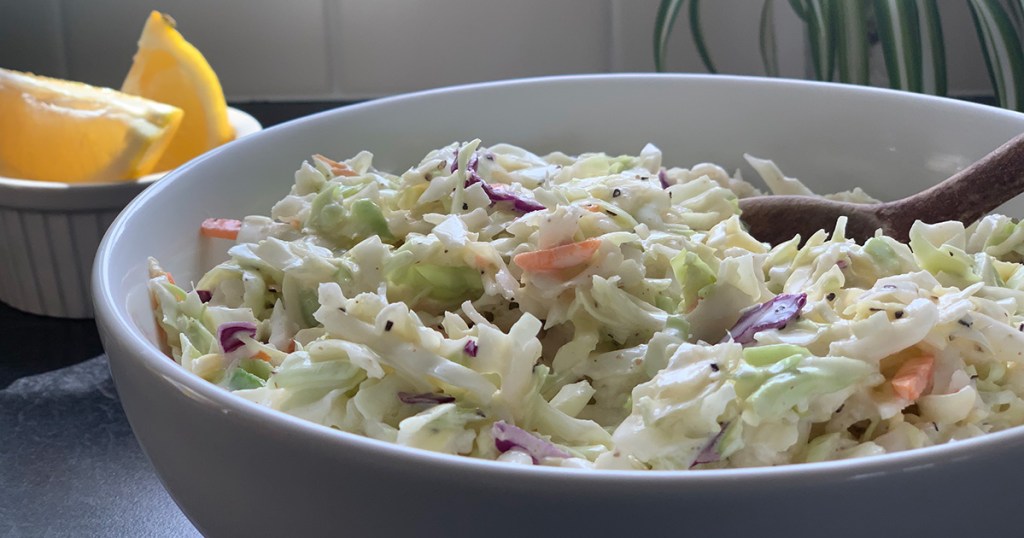 KFC version: 30 carbs
Keto version: 2 net carbs
Whatever it is about cool, crunchy coleslaw that makes it such a fitting side for fried chicken, we're hooked on it. In our low-carb version, we sub out the sugar for erythritol for that touch of sweetness. If you really want to make this resemble KFC's slaw, chop up the cabbage mix into smaller chunks so that creamy dressing has even more surface area to coat. Check out the recipe.
---
10. Serve this General Tso's Chicken and save 124 carbs.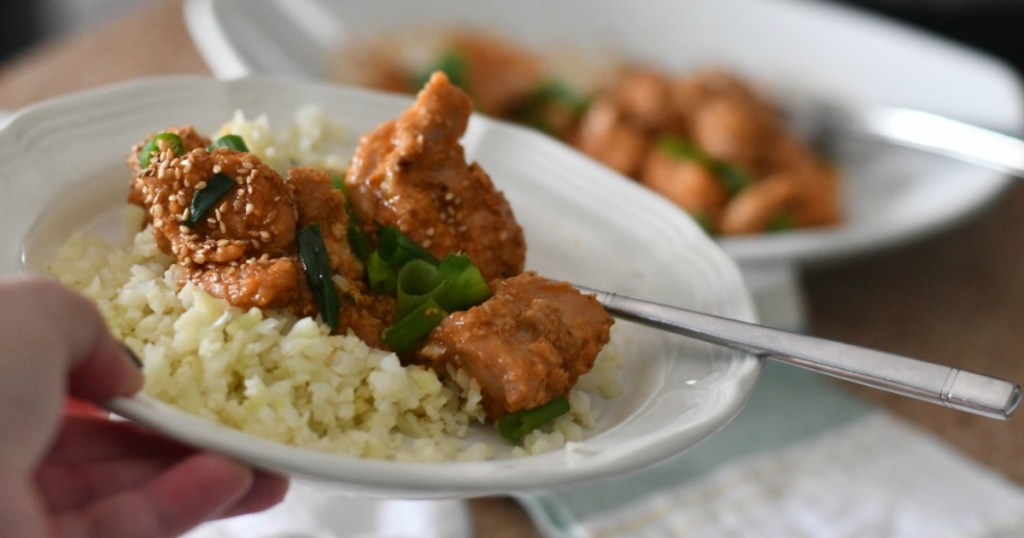 General Tso's version: 128 carbs
Keto version: 4 net carbs
Toss that takeout menu away. You won't need it anymore with this recipe in your cooking arsenal! Get it on the table fast by using your Instant Pot, or set it and forget it by using the slow cooker adaptation. Check out the recipe.
---
11. Enjoy a Krispy Kreme Donut with your coffee and save 20.5 carbs.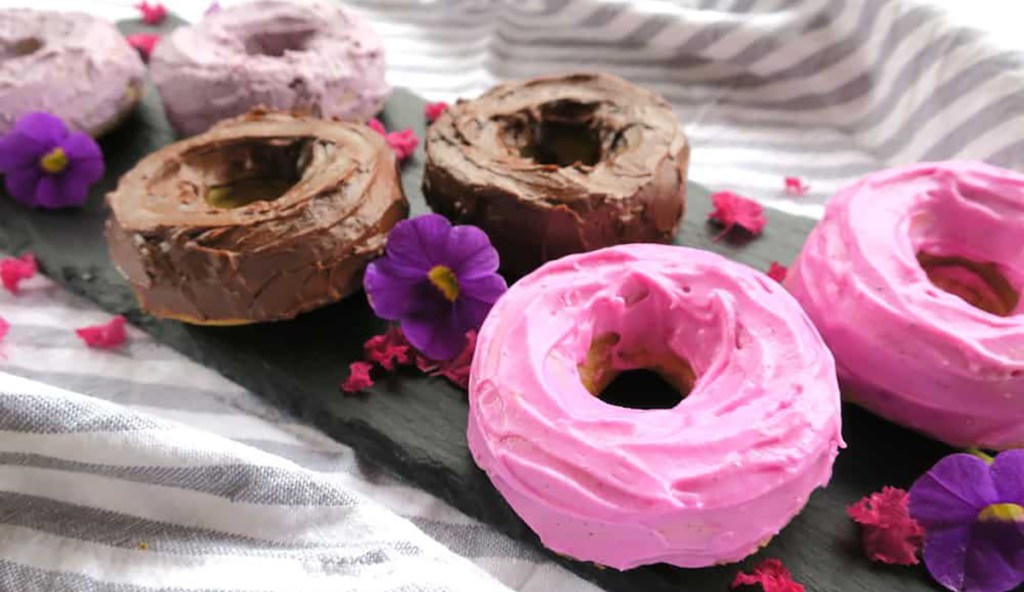 Photo from Queen Keto
Krispy Kreme's version: 22 carbs
Keto version: 1.5 net carbs
Kick those sugar cravings to the curb! In this sweet recipe, the sugar is replaced with erythritol and stevia and gets a vanilla hint, thanks to some flavored whey powder. But we're having a hard time even thinking about the ingredients. Our eyes are glazing over from just gazing at these beauties. Check out the recipe from Queen Keto.
---
12. Roll your own Jimmy John's Unwich and save $5.50.
Click here to watch this video on Youtube.
Jimmy John's version: 4 carbs
Keto version: 4 net carbs
Okay, okay, so this freaky fast favorite is already keto, but we love that you can make it at home and save some green! Just grab some lettuce leaves and your preferred deli meats and cheeses. Collin even showed us just how easy it is to make during a Facebook Live. Check out the recipe.
---
Yum! 😋 Who knew there were so many ways to recreate your favorite dishes from popular restaurants at home!
---
Dining out? Make keto on the go easy with these tips.