Homemade Keto Biscuits | Easy One Bowl Recipe
Bring on the bread with our tried and true keto biscuits recipe!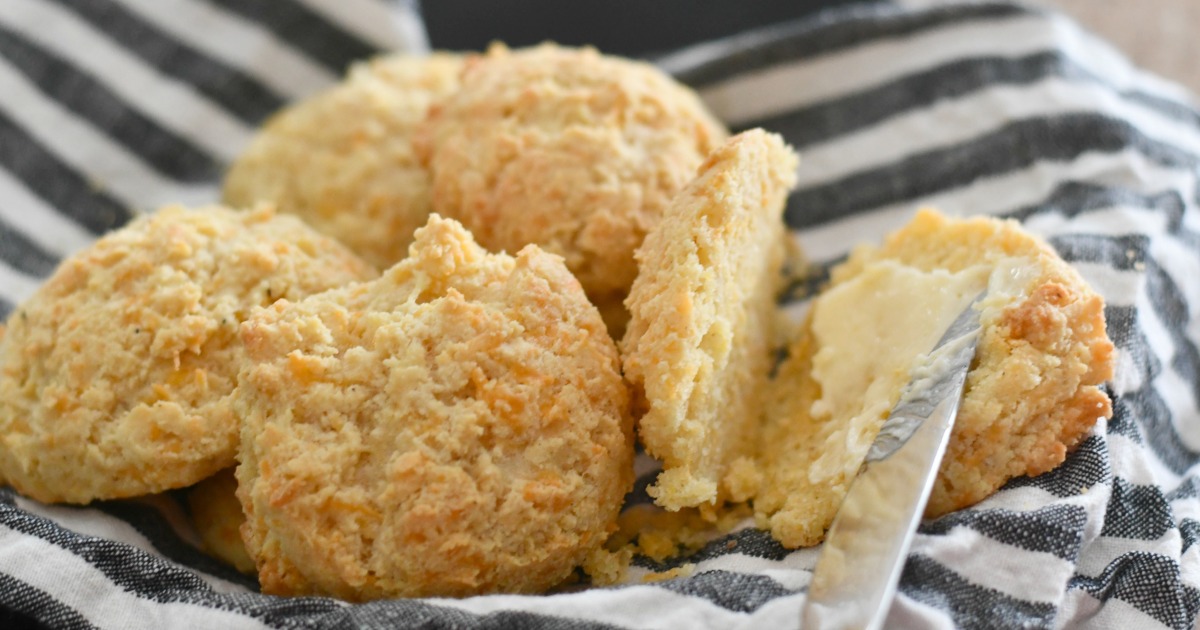 Missing homemade bread while following a low-carb lifestyle?

You've got to make these easy keto cheesy biscuits with a buttery flavor and crumbly texture. The best part is that you can whip them up in one bowl with very little effort. They're SO comforting and delicious!
If you're looking for a warm fluffy delight, these biscuits will definitely fill the carb void in your life.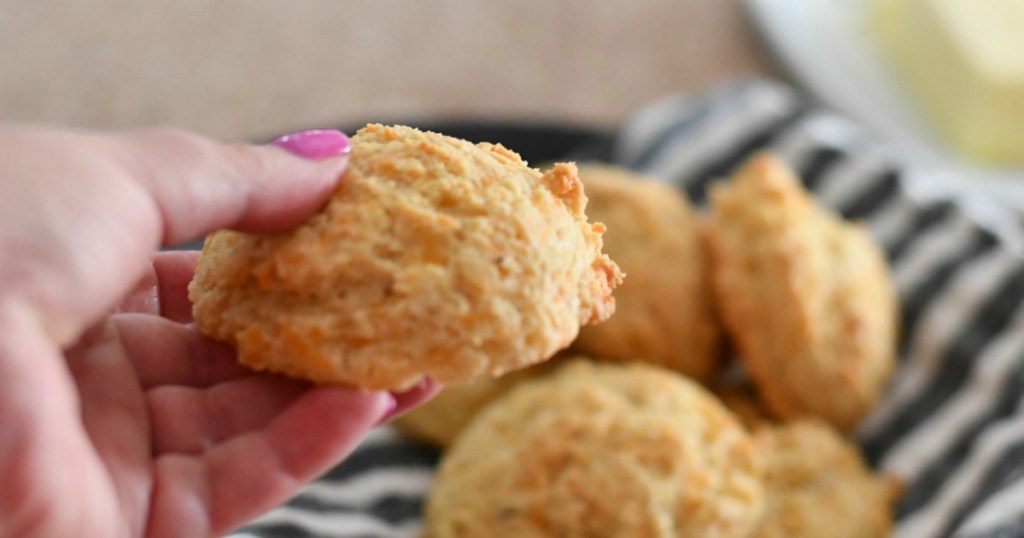 These biscuits are the bomb!
Use this recipe to quickly get some yummy biscuits on the table for an easy side dish. I think they would be a great addition to any dinner feast as a keto alternative to rolls! We actually used these biscuits in our Biscuits and Gravy recipe (SO good!), but you can also use them to make yummy breakfast and lunch sandwiches, too. The possibilities are ENDLESS!
This is such an easy process with simple ingredients. Almond flour makes these keto biscuits grain-free, and cheddar cheese makes them super delicious. I used a cheddar-jack cheese blend I had on hand, and they were YUM. I love that all you have to do is mix up a few easy ingredients, drop them on a sheet pan covered with parchment paper, and bake.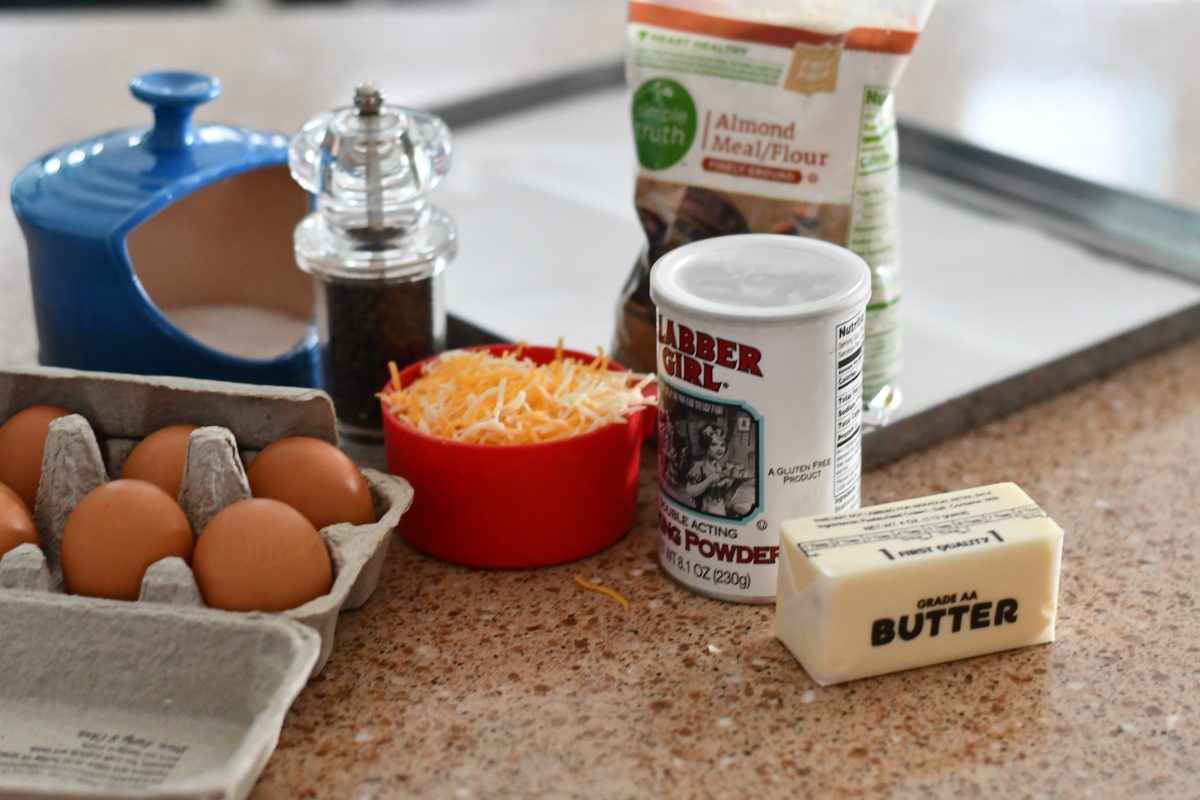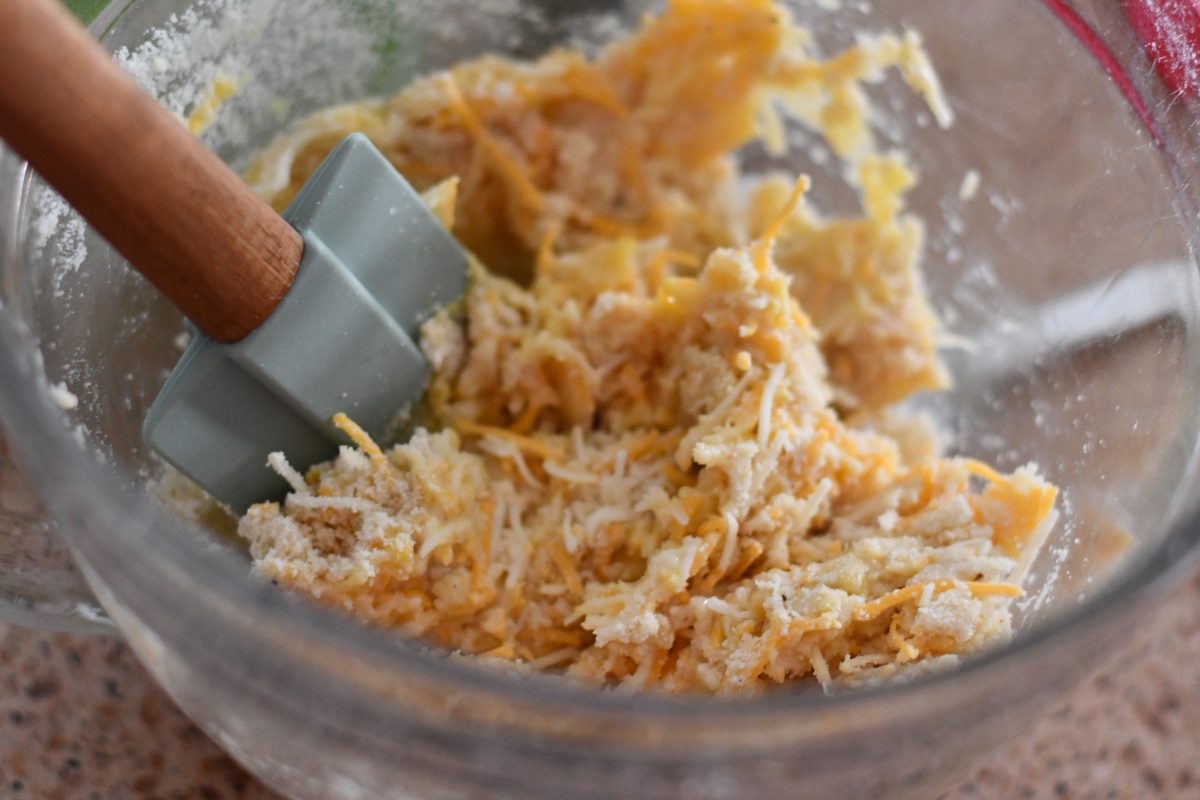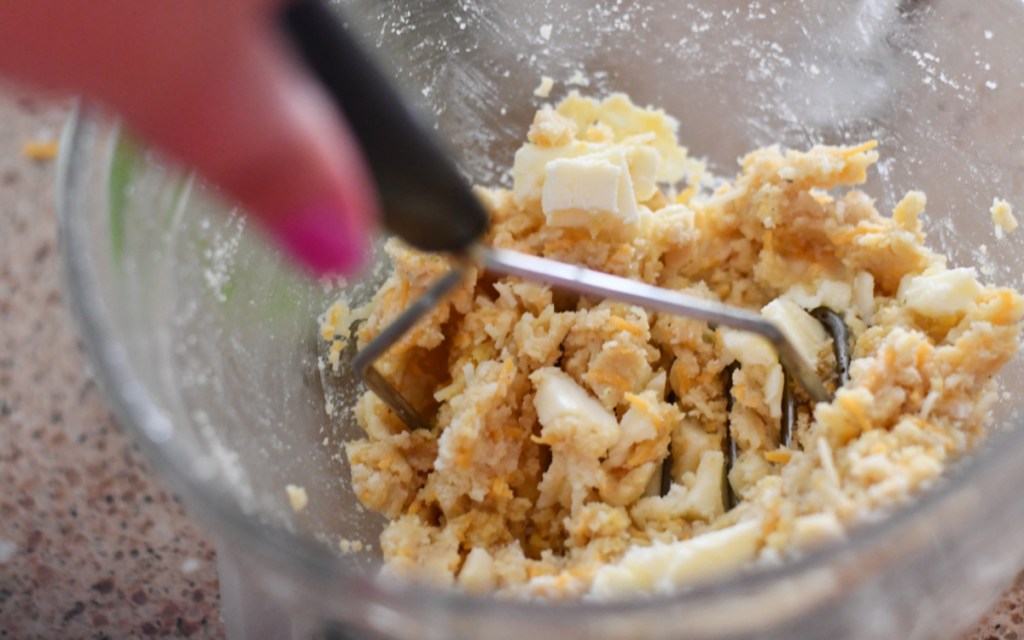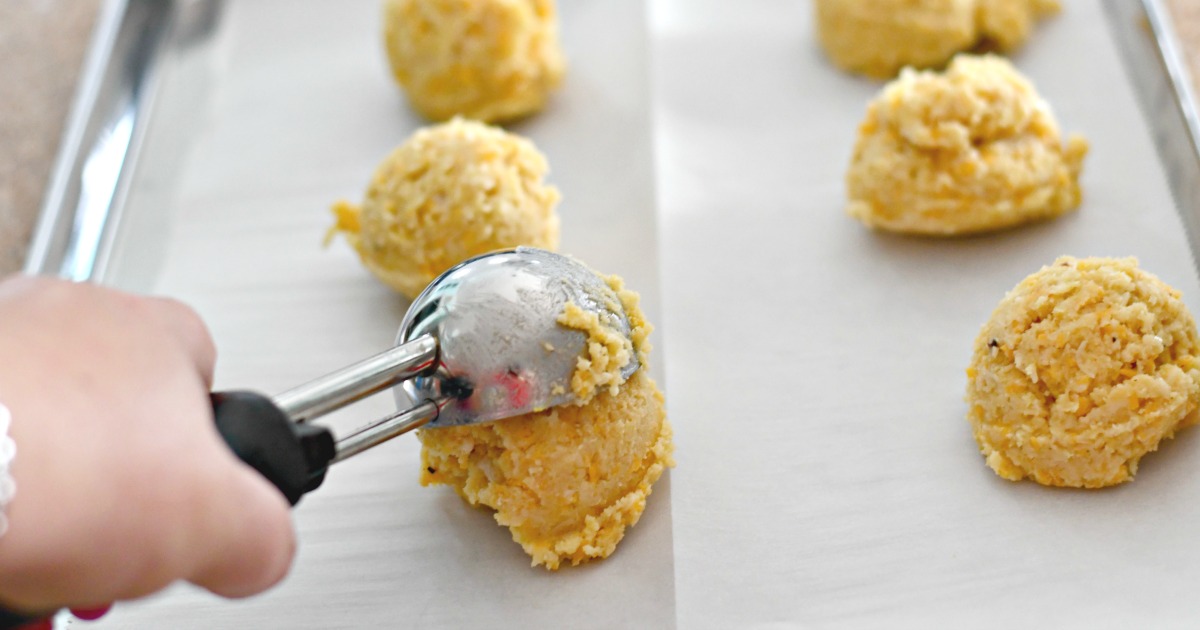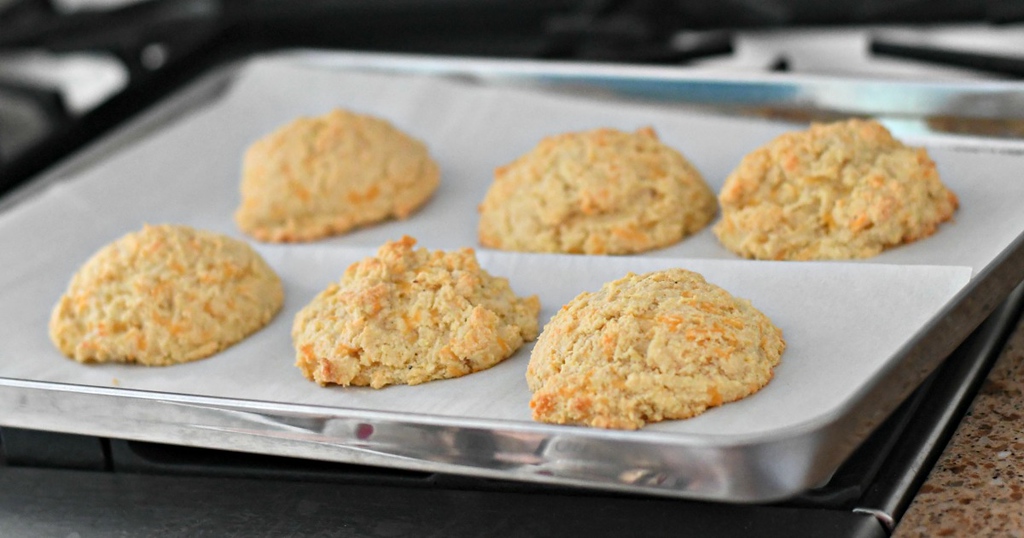 ---
Print
Homemade Keto Biscuits
yield: 6 SERVINGS
prep time: 10 MINUTES
cook time: 15 MINUTES
total time: 25 MINUTES
Buttery, rich, and low-carb biscuits using almond flour and cheese.
Ingredients
1 1/2 teaspoons baking powder
1/4 teaspoon salt
1/4 teaspoon pepper
3 tablespoons butter, cold and cut into cubes
2 large eggs
1 cup cheddar cheese, shredded
Directions
1
Preheat oven to 350 degrees. Prepare a baking sheet with parchment paper.
2
In a medium-sized bowl, mix almond flour, baking powder, salt, and pepper. Cut in butter with a pastry cutter or masher until the mixture is like sand.
3
Stir in eggs and fold in cheese. Combine until it forms a sticky dough.
4
Use an ice cream scoop to drop 6 biscuits onto prepared cookie sheet to bake. Bake for 15-20 minutes until cooked and slightly browned.
5
Remove from oven and set aside to cool or serve slightly warm. Enjoy!
Nutrition Information
Yield: 6 biscuits, Serving Size: 1 biscuit
Amount Per Serving: 310 Calories | 27.5g Fat | 6.9g Total Carbs | 3g Fiber | 1.1g Sugar | 12.5g Protein | 3.9g Net Carbs
---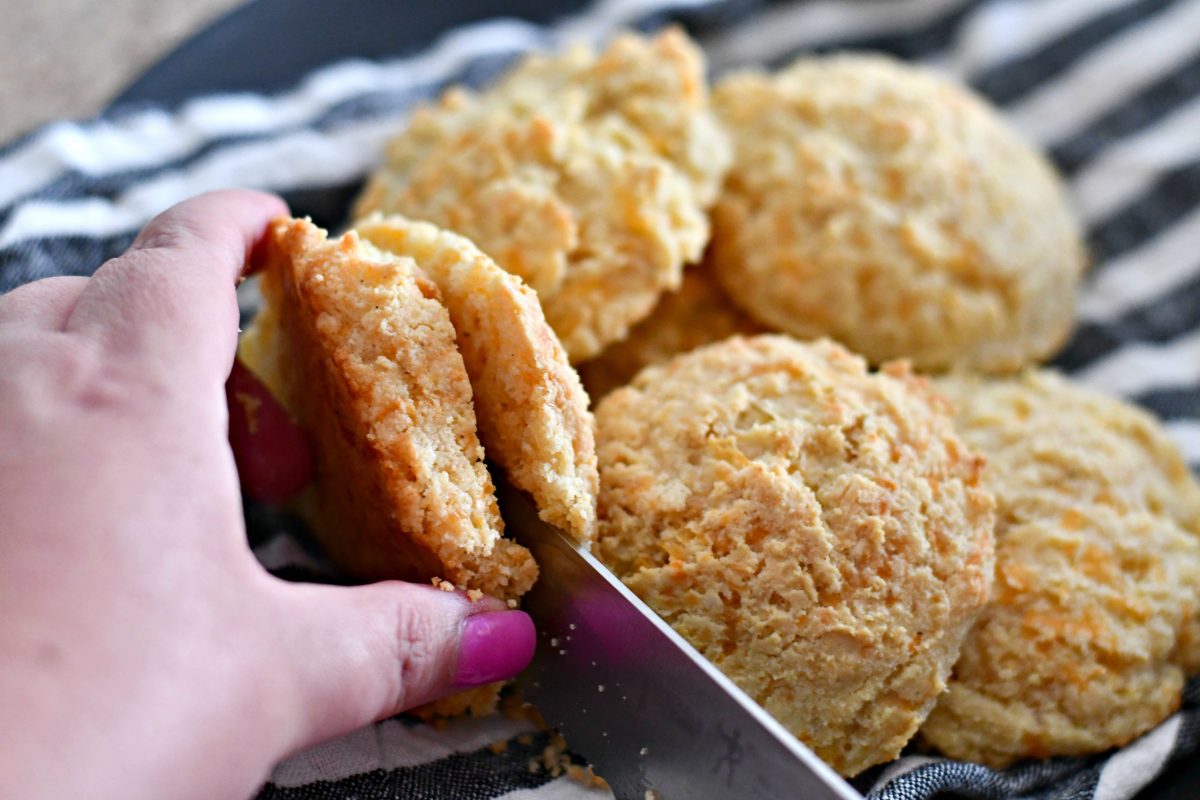 Buttery biscuit heaven!
These homemade keto biscuits are perfect with a little butter while served warm. The cheddar cheese gives a nice flavor, and they really do look and taste like a traditional, carb-filled biscuit! You could definitely fool your family with these. 😄
Such an easy and satisfying homemade biscuit recipe.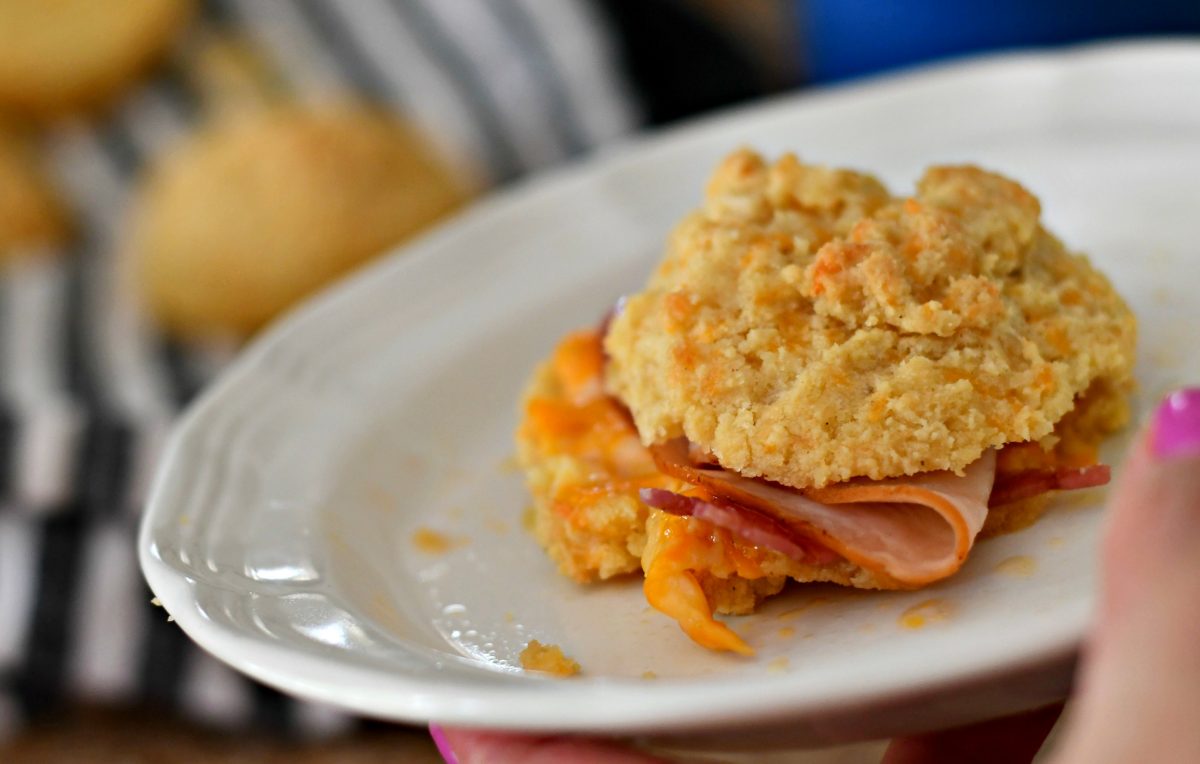 Try them out as a sandwich!
This biscuit idea is so incredibly versatile. In fact, I saved one and made a yummy melted sandwich with a little turkey, salami, and cheddar cheese! It was delicious and filling. I can't wait to try one with bacon and eggs. YUM.
---