These Keto Copycat Crumbl Cookies Outshine The Real Deal
Say hello to making your own copycat Crumbl cookies at home! Better yet, we made them keto.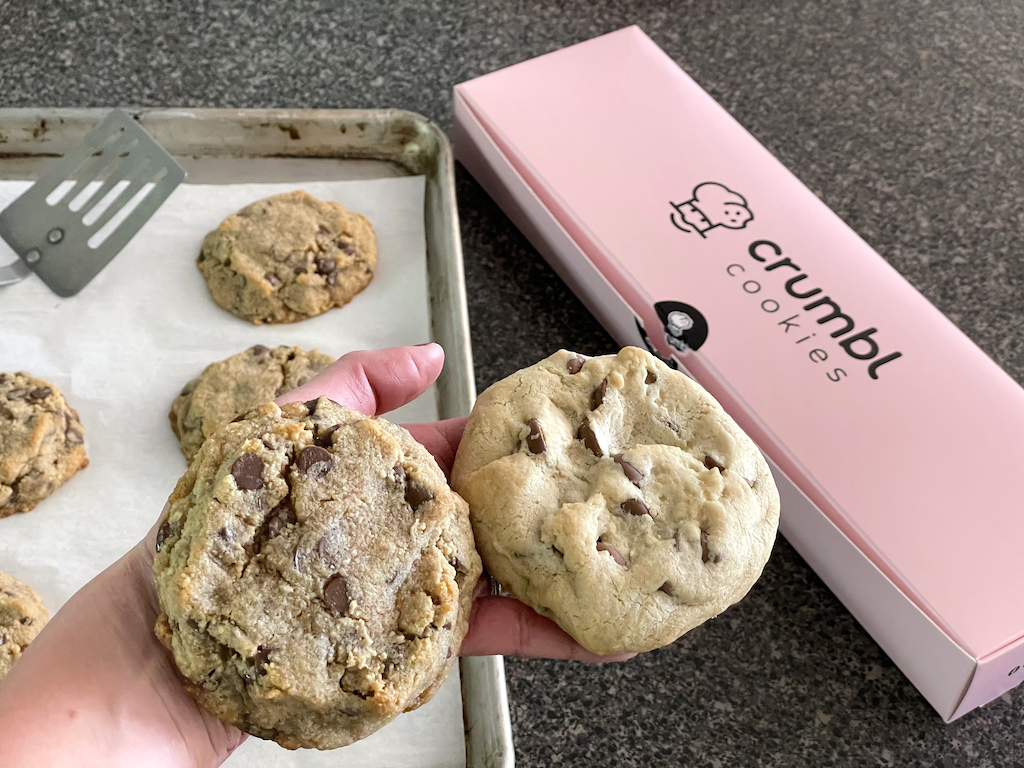 Indulge in these ginormous keto chocolate chip cookies! 🍪
Bake your own keto copycat Crumbl cookies to not only save money but also to be able to enjoy this amazing delicacy… keto style! These cookies are so easy to make, and I'm willing to bet money that you might prefer this recipe. 😉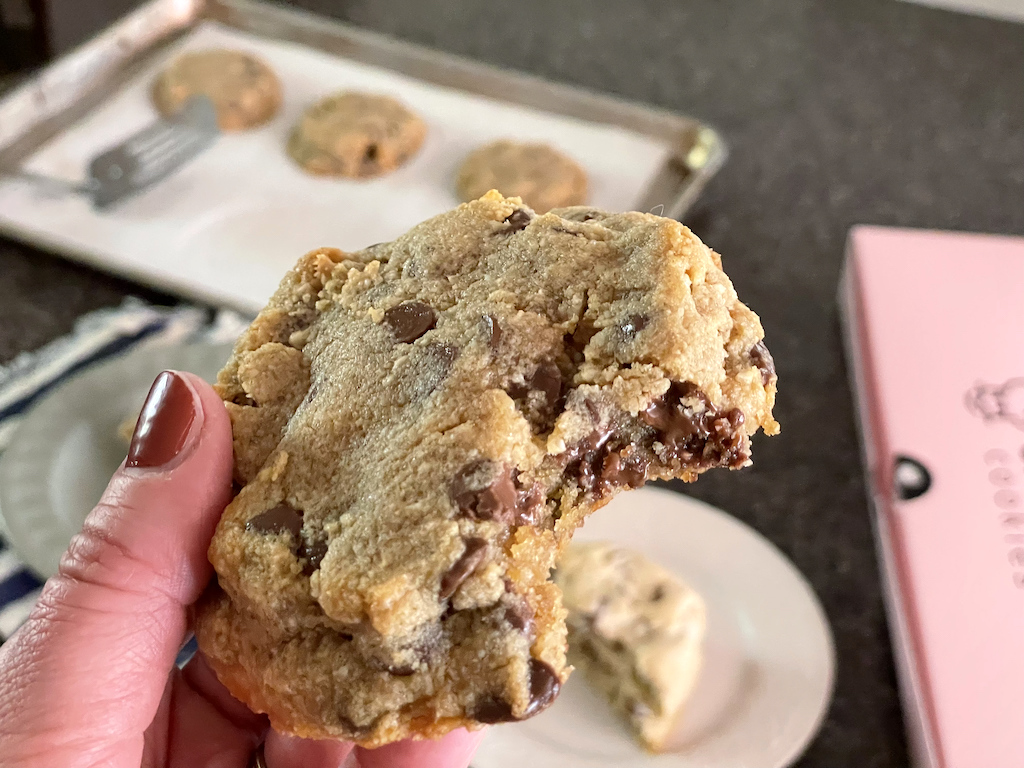 Crumbl Cookies are known for making the most amazing, giant, gourmet cookies. They have two classic cookies – their pink frosting sugar cookie and chocolate chip cookie. And then they have some pretty incredible rotating flavors like Carrot Cake, Boston Cream Pie, Molten Lava, and Classic Peanut Butter.
Are you drooling, too?! 🤤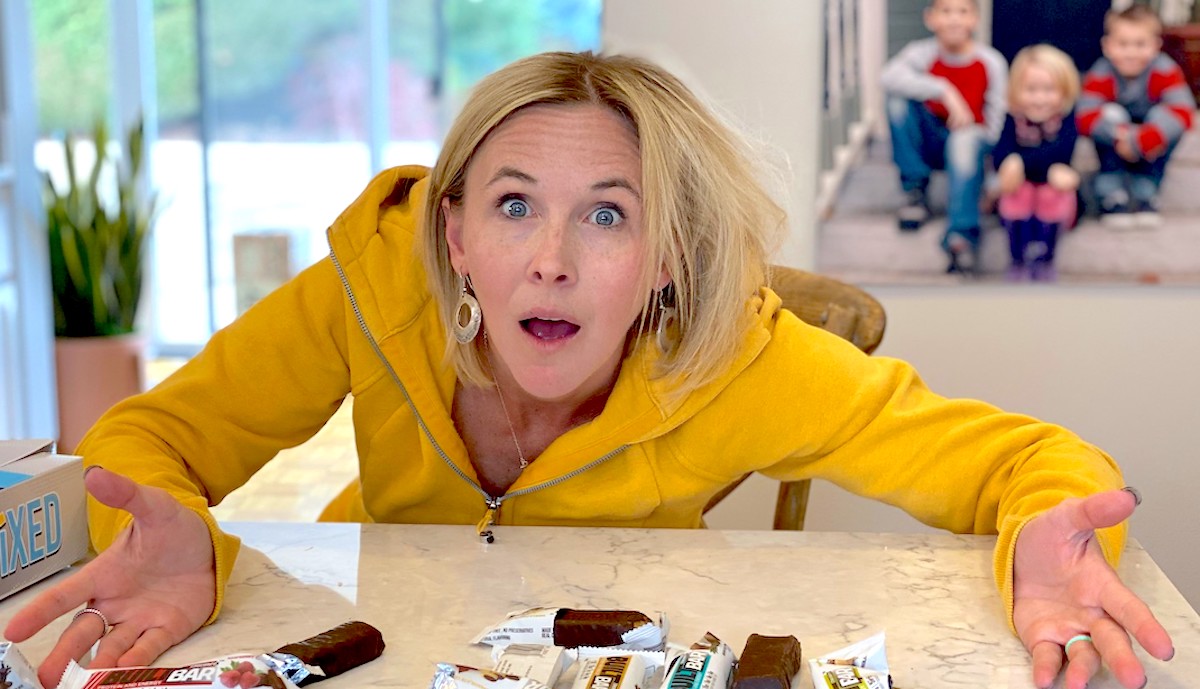 Don't miss out!
Subscribe to our newsletter.
Spread the cookie love without the sugar.
I'll come right out and say it — I LOVE cookies. They're my favorite dessert and you can't go wrong with a classic chocolate chip cookie. Really, who doesn't like chocolate chip cookies, or any cookies for that matter?! 🤔 if you feel the same, check out all of our keto cookie recipes.
Okay, back to this recipe! I'm incredibly pleased with how these keto copycat Crumbl cookies turned out. It took me a few tries to get the recipe just right.
Now, you have to note that because it is a keto recipe, it's not going to taste exactly like the real thing; The color is a little darker and the texture is slightly different due to the almond flour. But overall, success! 🏆 I even got approval from my husband!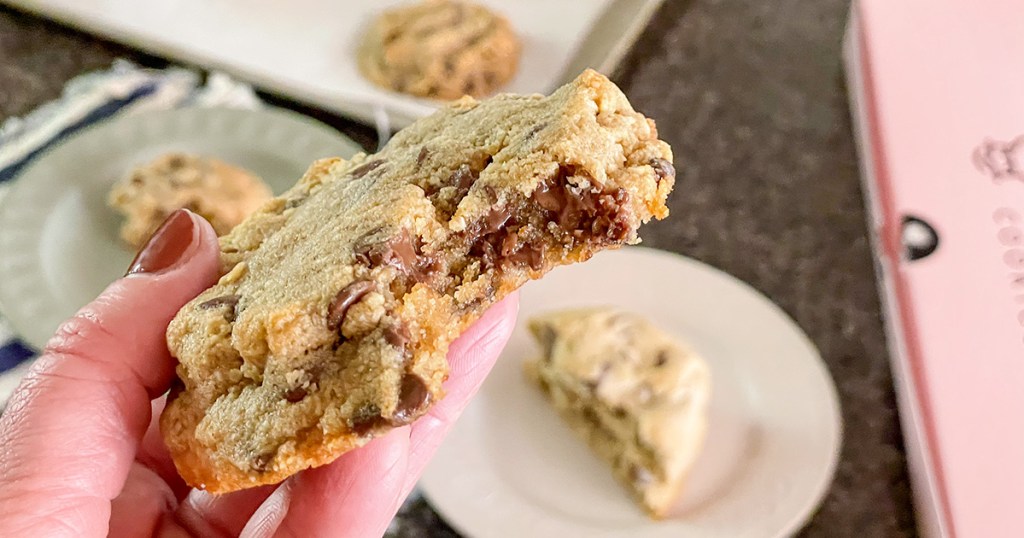 Tips for making the best keto copycat Crumbl Cookies:
Do not overbake these keto chocolate chip cookies. They only need 10 to 11 minutes!
Leave the cookies on the baking sheet for at least 15 minutes before moving them as they will fall apart if you move them too soon. I actually left mine on the cookie sheet for closer to 20 minutes and they were perfect. I know it's torture to not eat cookies straight out of the oven, but believe me, they need to sit for a bit. Patience is key!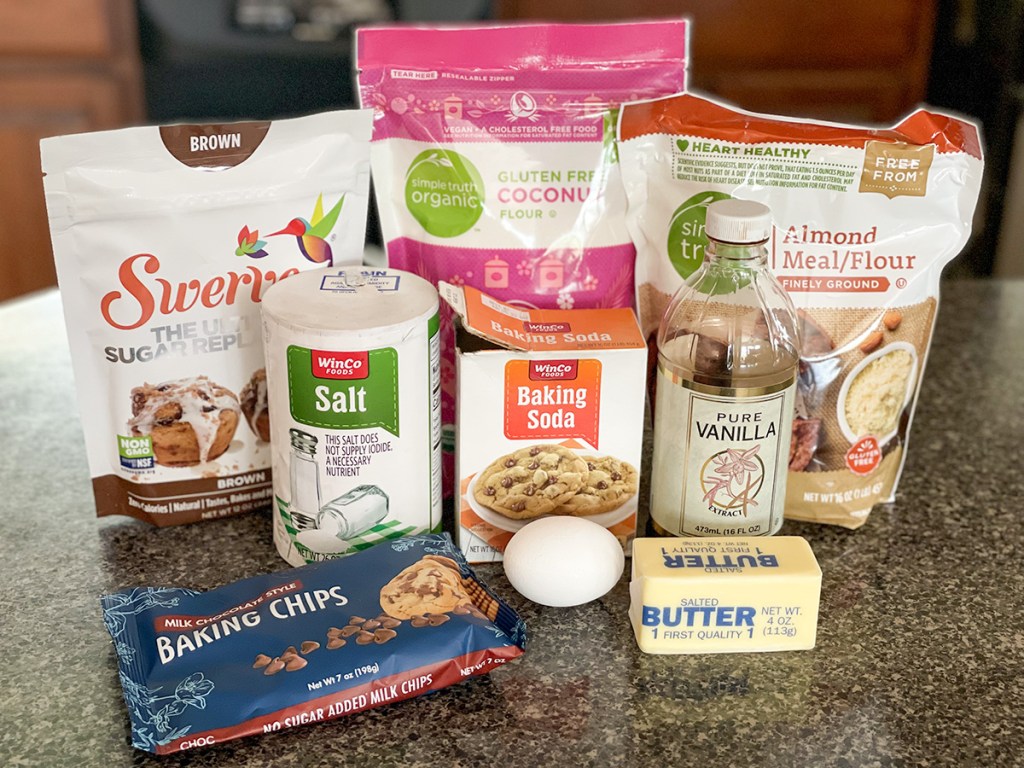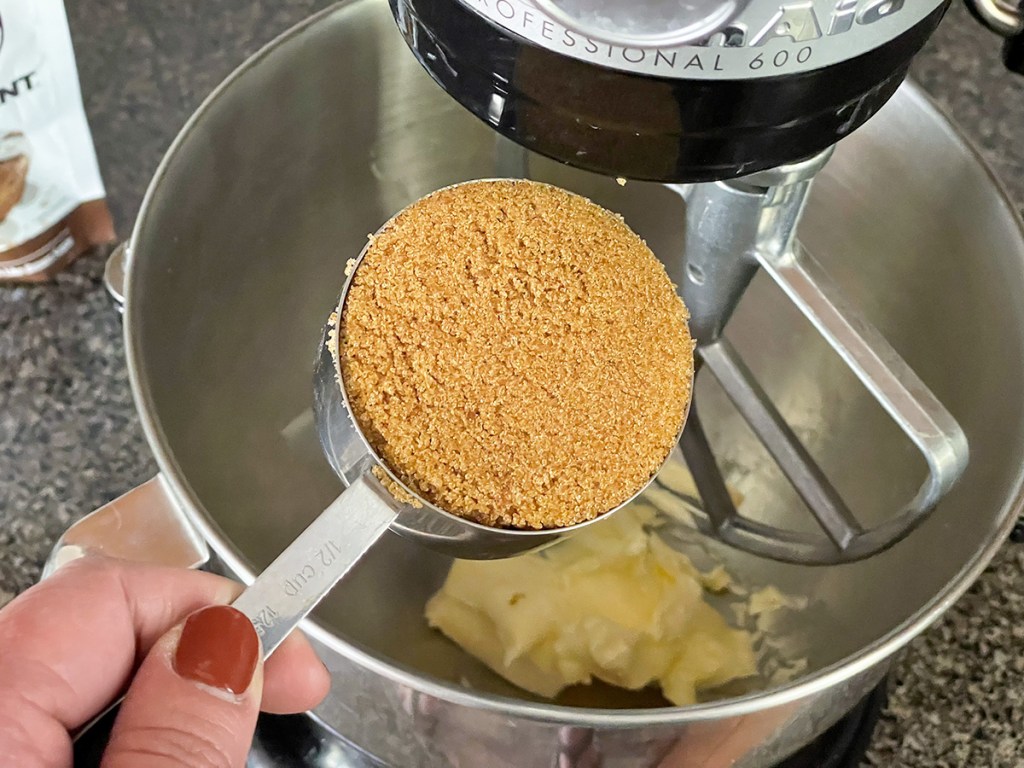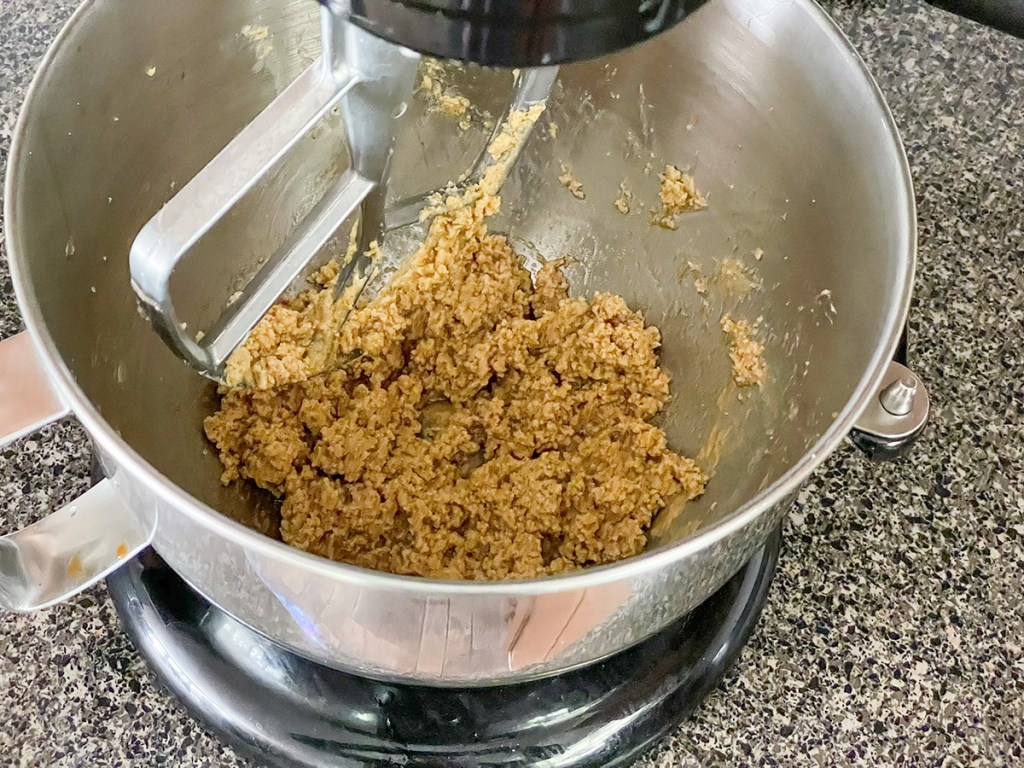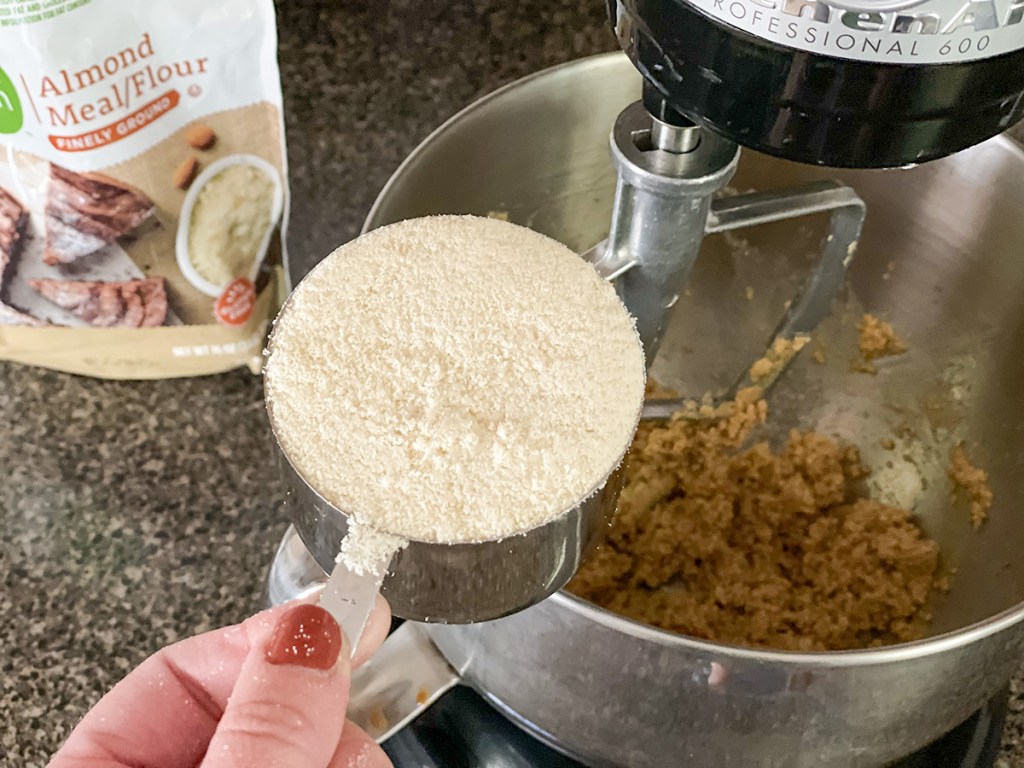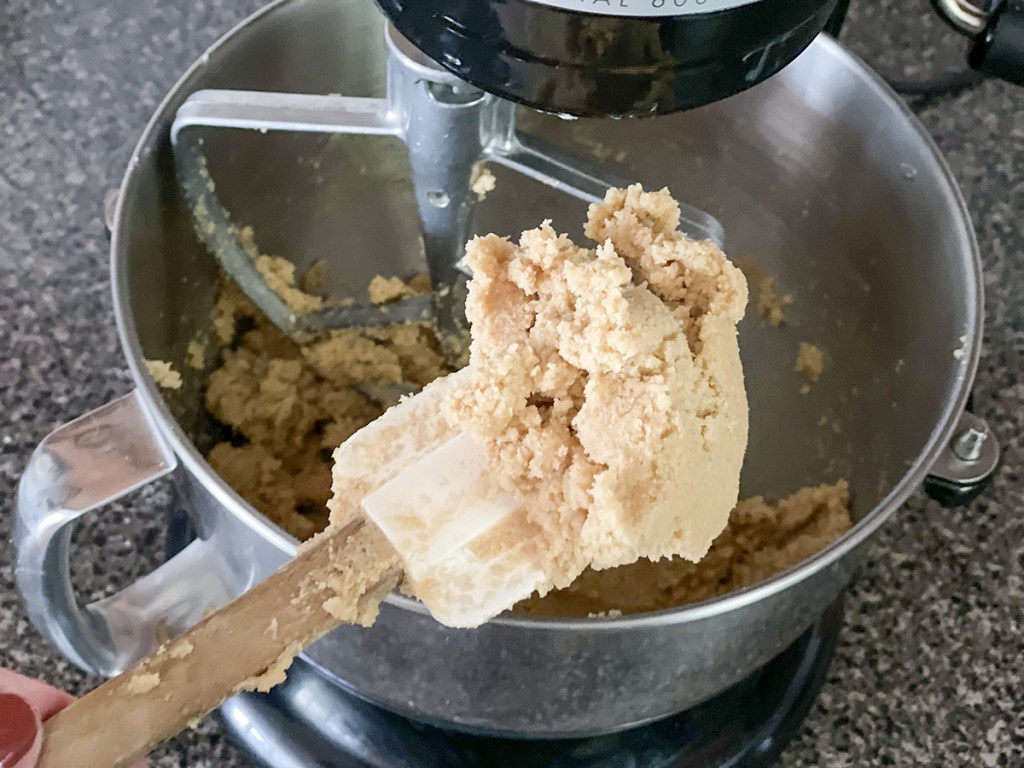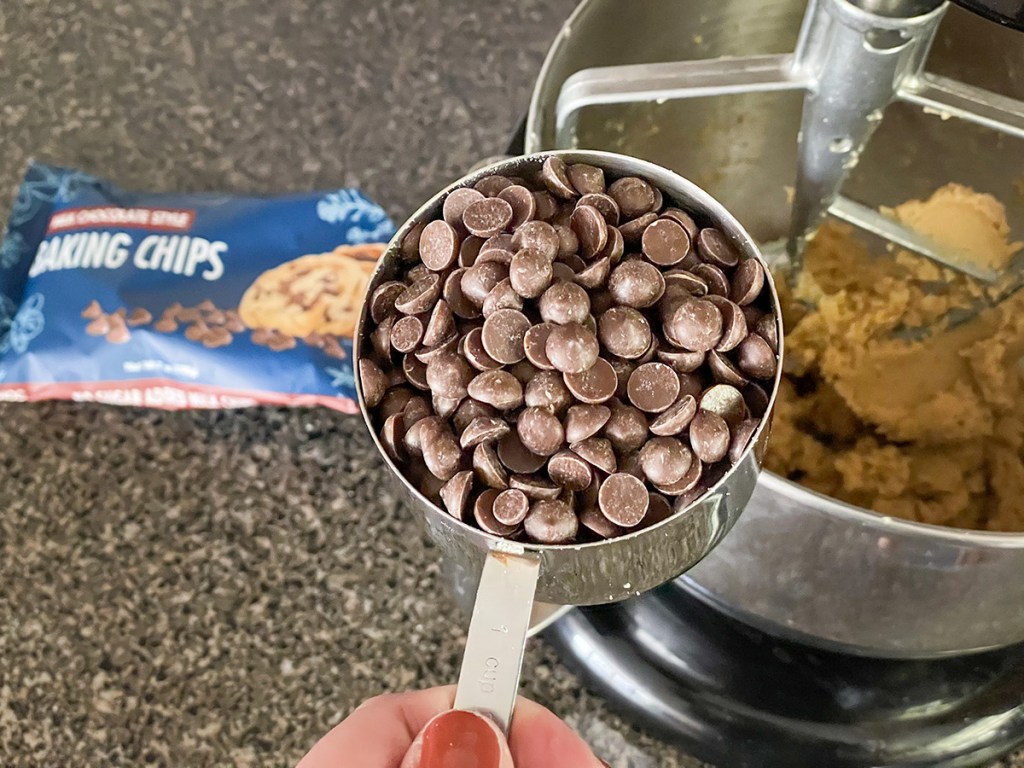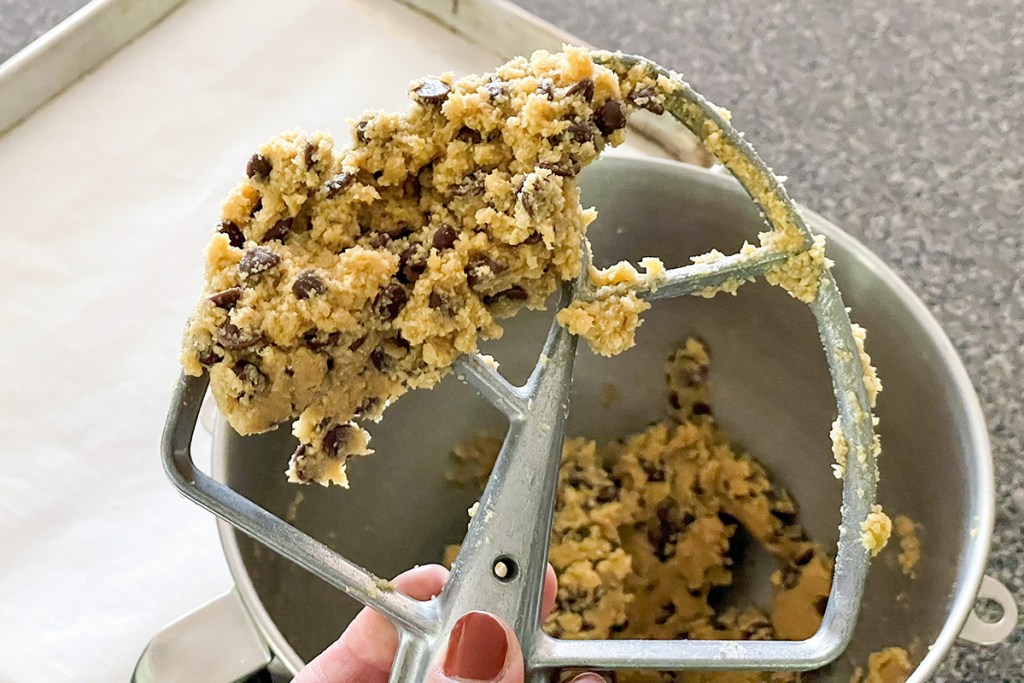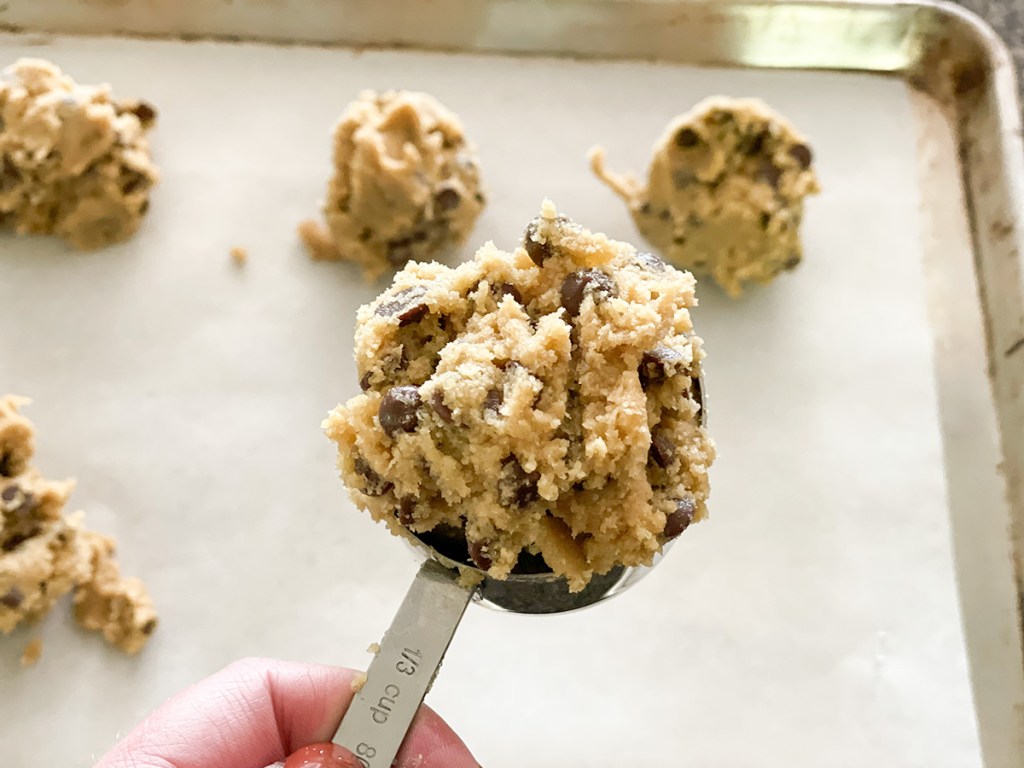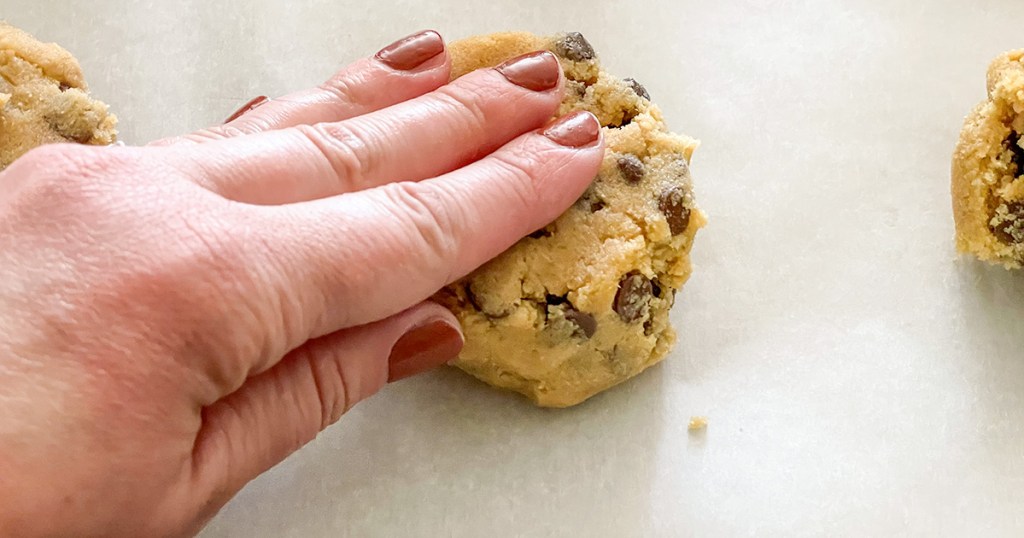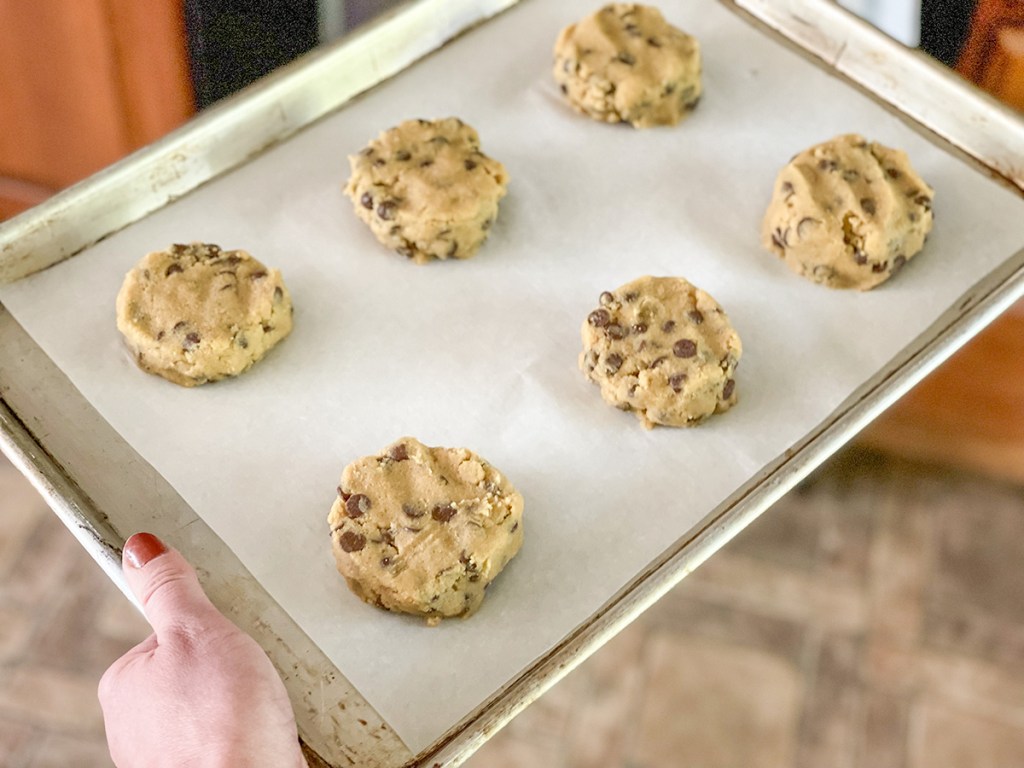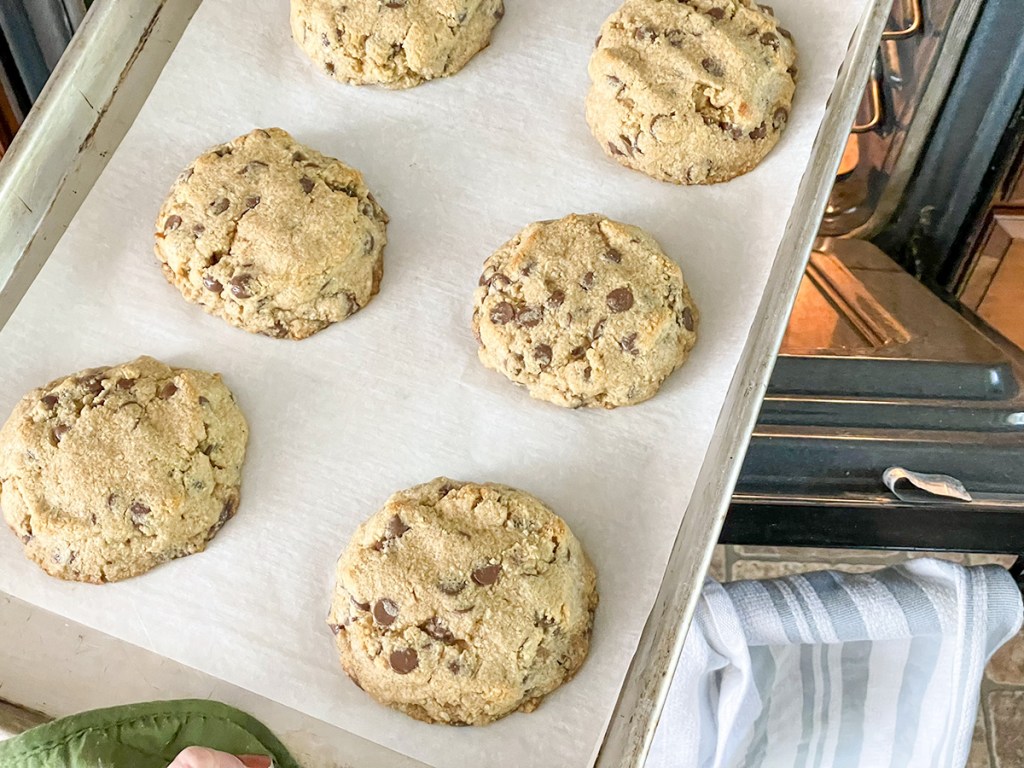 ---
Print
Keto Copycat Crumbl Cookies
yield: 6 SERVINGS
prep time: 15 MINUTES
cook time: 10 MINUTES
total time: 25 MINUTES
This easy recipe makes 6 giant copycat Crumbl Chocolate Chip Cookies that will have you drooling before you can even take a bite.
Ingredients
1/2 cup salted butter (1 stick), softened/room temperature
1 egg
2 teaspoons vanilla
1/2 teaspoon salt
1 teaspoon baking soda
Directions
1
Preheat oven to 350 degrees. Line a large baking sheet with parchment paper.
2
Add butter and keto brown sweetener to a mixing bowl. Beat on high until well combined, about 1 to 2 minutes.
3
Add in the egg and vanilla and beat on medium speed until well incorporated. The batter might look a little separated at this point but that's okay.
4
Mix in the salt, baking soda, almond flour, and coconut flour on low until combined, scrape down the edges of the bowl as needed.
5
Slowly mix in the chocolate chips on low speed until they are just evenly distributed.
6
Generously scoop out the cookie dough using a 1/3 cup measuring cup to form six large dough balls and place them on the baking sheet. If you have any leftover dough, evenly add it to the six dough balls. Then slightly flatten the dough balls and form them into a "hockey puck" shape.
7
Bake the cookies for 10 to 11 minutes, turning the pan halfway through. Do not overbake. They will be slightly browned on top and around the edges. Let the cookies sit on the baking sheet for 15 to 20 minutes before enjoying!
Nutrition Information
Yield: 6 cookies, Serving Size: 1 cookie
Amount Per Serving: 485 Calories | 41.7g Fat | 35g Total Carbs | 14.2g Fiber | 3.7g Sugar | 16g Sugar Alcohol | 9.7g Protein | 4.7g Net Carbs
---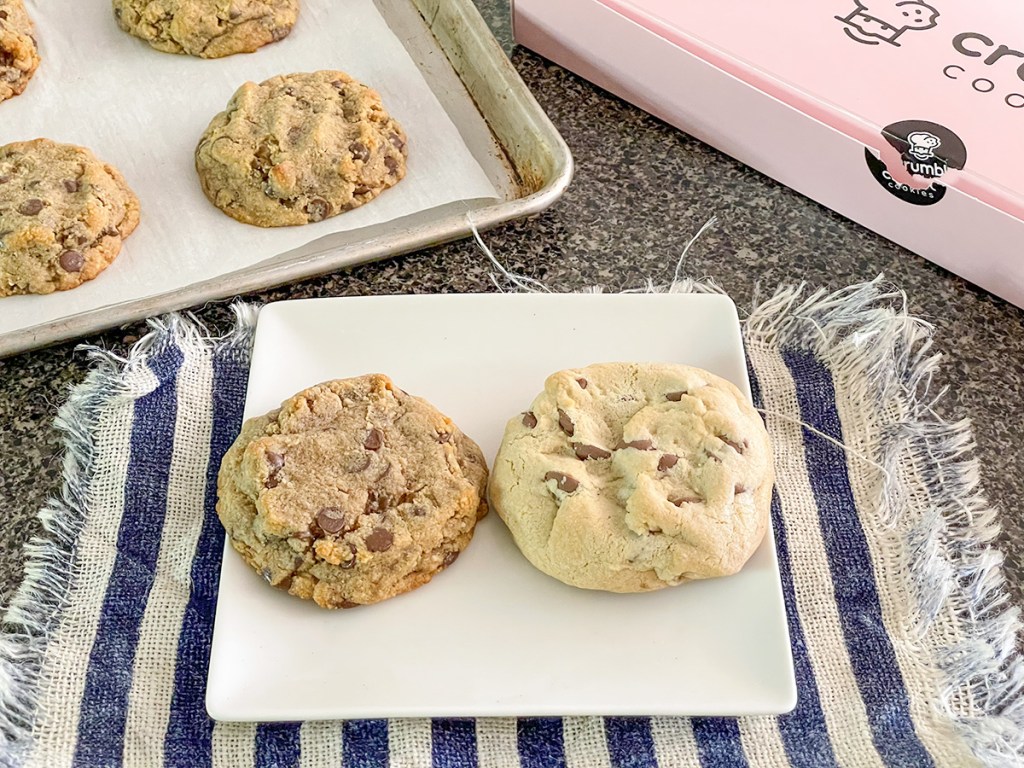 Bet you can't eat just one!
Actually, I bet you can't even eat one of these keto copycat Crumbl cookies! LOL! 😂 They really are giant and very filling. It took me three attempts to eat one of these cookies — they're that deliciously rich! The real Crumbl cookies are very rich as well, and I couldn't eat that one all at once either.
I hope you enjoy this recipe as much as I do, and please let me know what you think!
Should we do a keto copycat version of another Crumbl cookie? 🤔
Here's what my Hip sidekick Erica had to say about these keto copycat Crumbl cookies:
"These Crumbl cookies are incredible! These were so easy to make and taste SO GOOD! The inside stays so moist even while the outside starts to brown. I used Lily's chocolate chips and they sweetened the cookie so perfectly – love their chocolate chips! 🙌🏻 My kiddos really enjoyed these cookies too. This is definitely a recipe worth trying – YUM! "
---
Looking for more incredible keto desserts? Try our raspberry cheesecake keto ice cream!