Make Your Own Keto Nutella Copycat Recipe – It's Easy!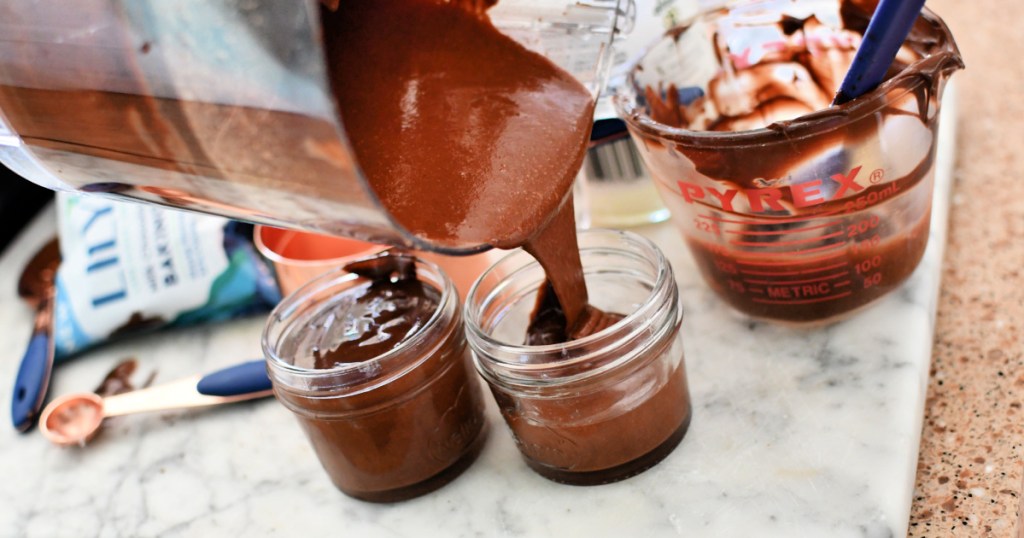 Were you a Nutella fan before keto?
If so, I'm sharing how you can make a delicious keto Nutella copycat version of this popular hazelnut spread! Just grab some raw hazelnuts and a food processor or blender to get started. It's actually surprisingly easy to accomplish using just a few keto ingredients, and you will LOVE the result of this creamy, rich chocolate dip to enjoy as a special guilt-free treat.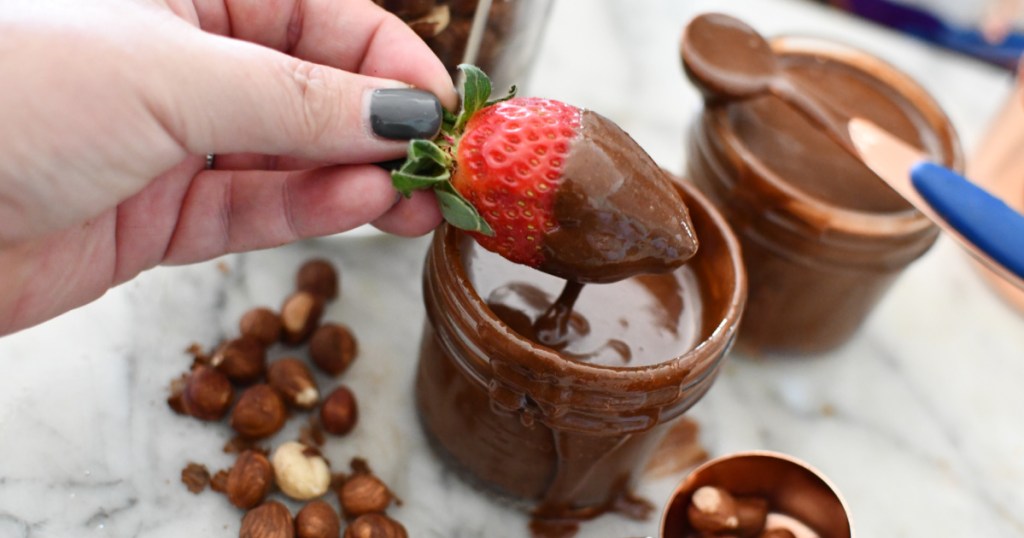 How should you enjoy your homemade keto Nutella?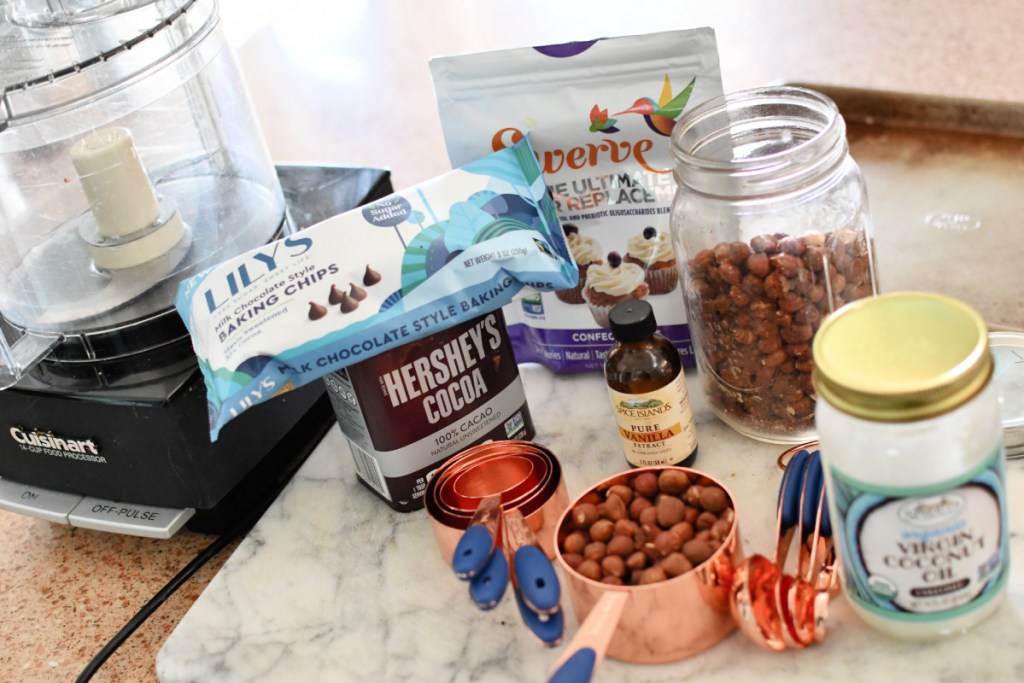 Tips for making the best keto Nutella chocolate dip: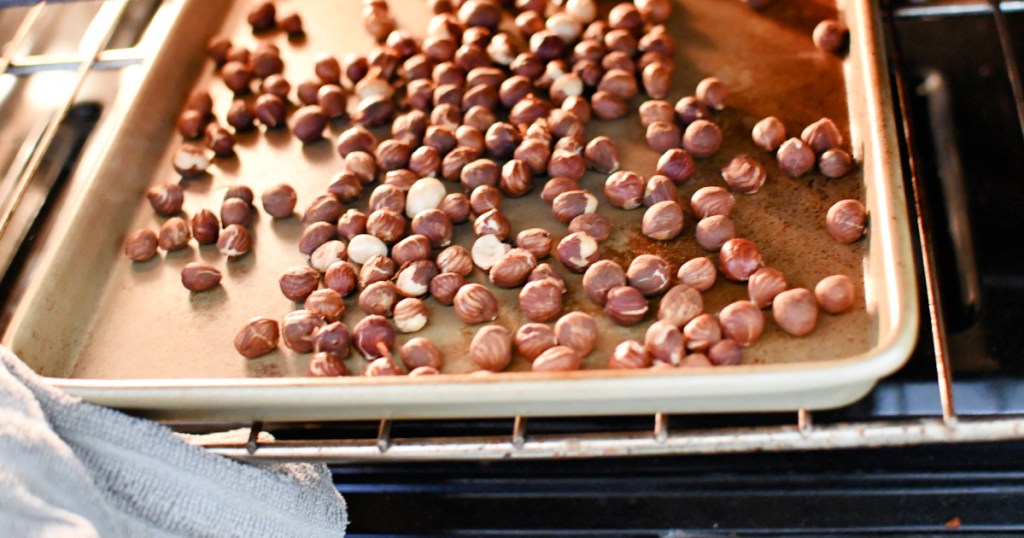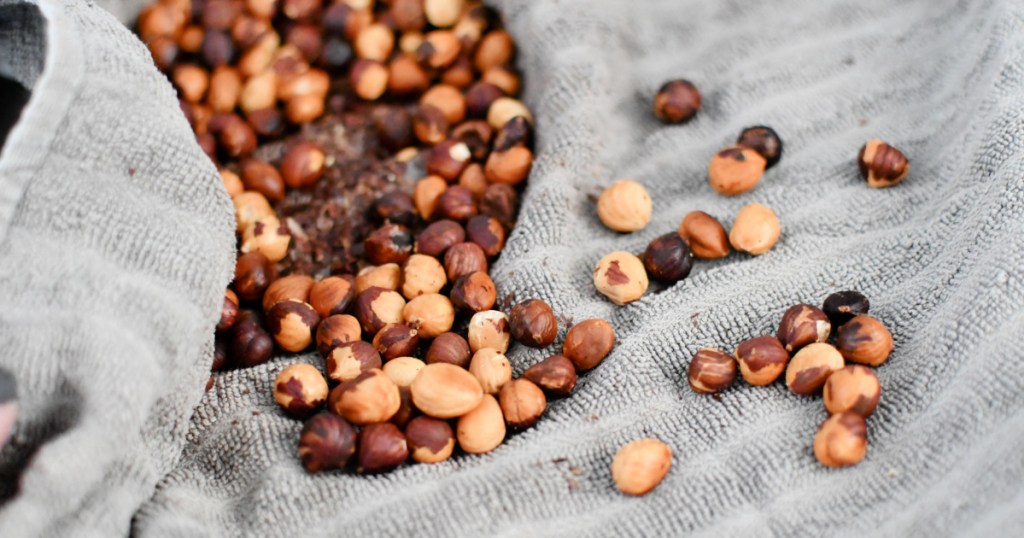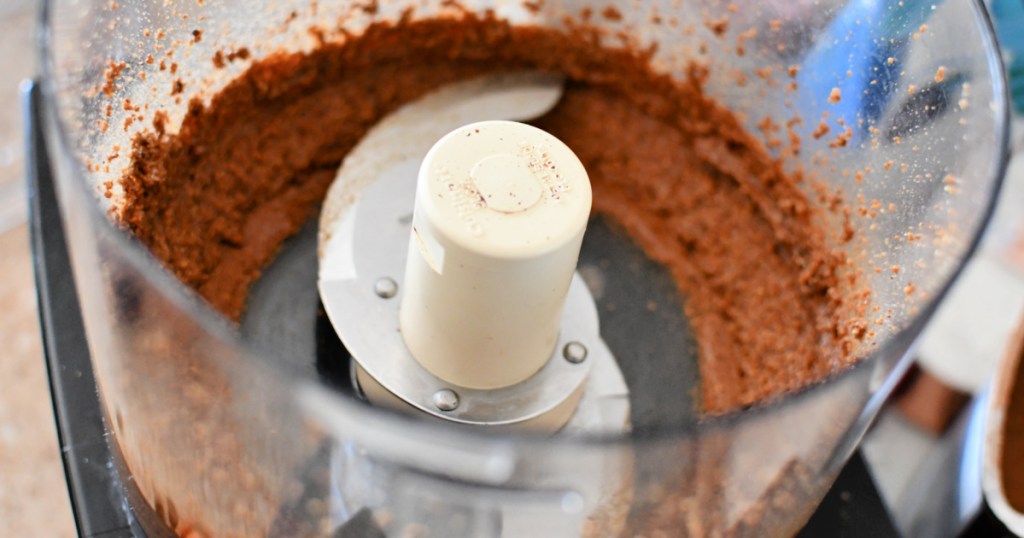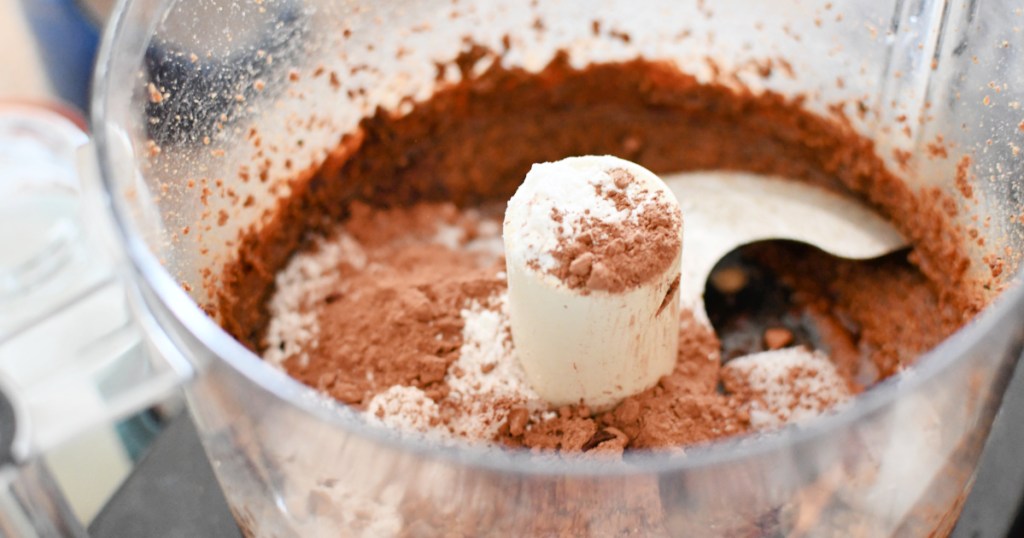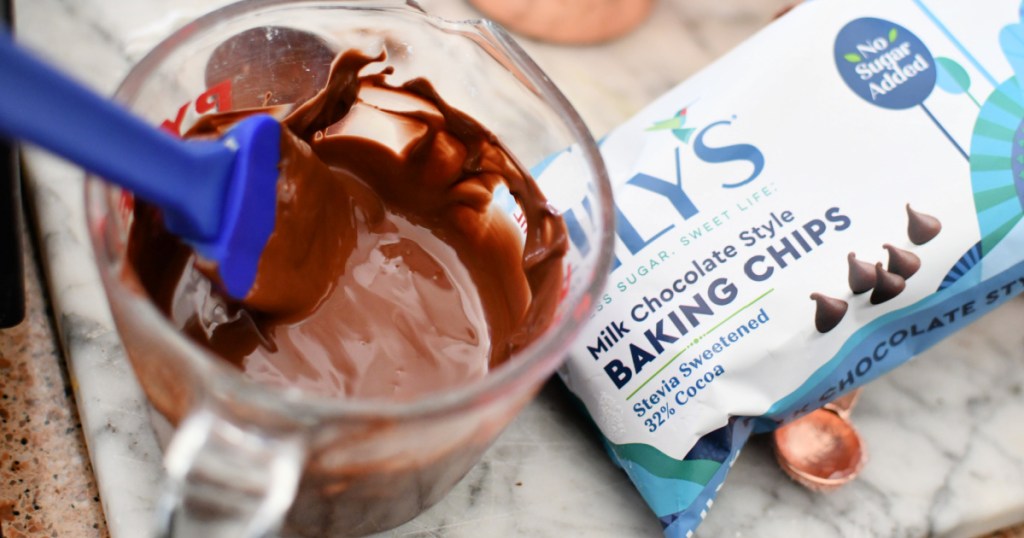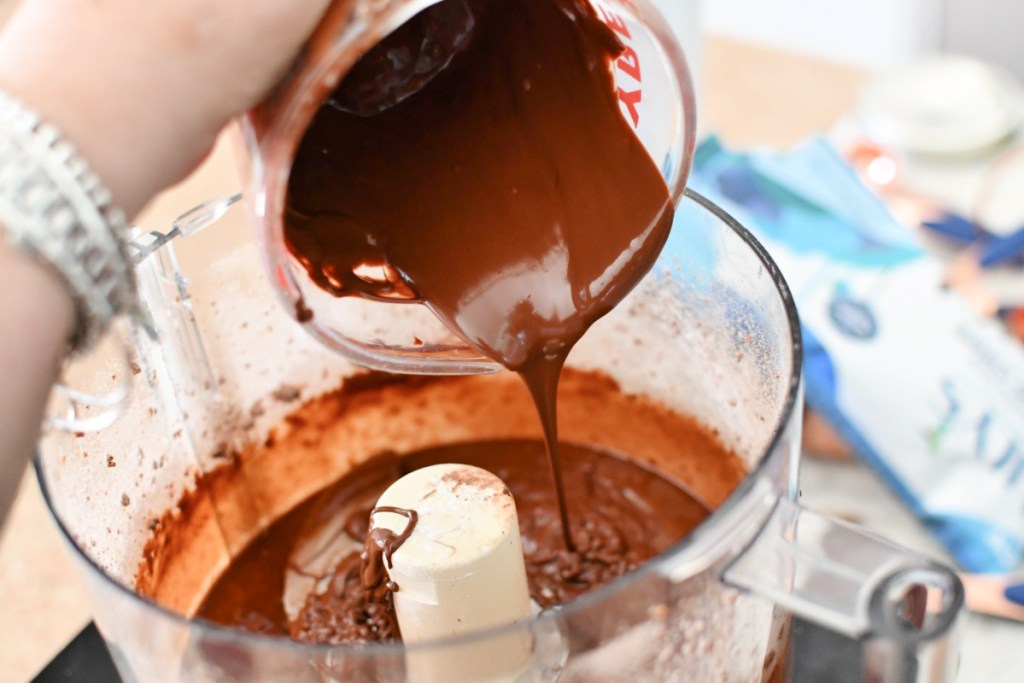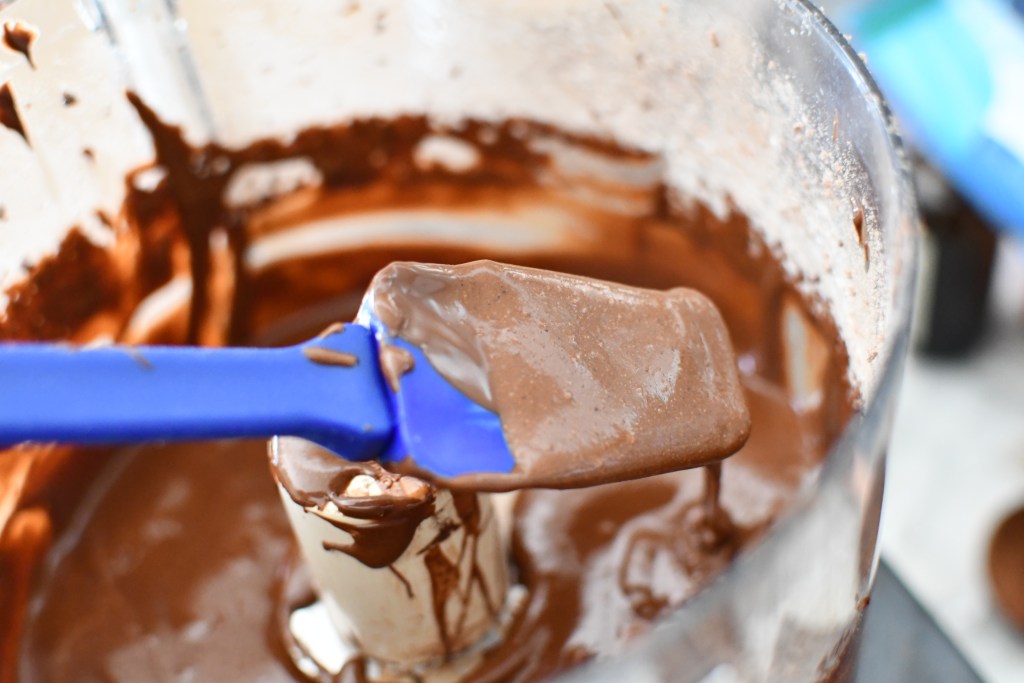 ---
Print
Keto Chocolate Hazelnut Dip & Spread
yield: 20 SERVINGS
prep time: 15 MINUTES
cook time: 15 MINUTES
total time: 30 MINUTES
Use a food processor or blender and roasted hazelnuts to create this heavenly chocolate spread as a keto treat!
Ingredients
1 teaspoon vanilla extract
1 tablespoon unsweetened cocoa powder
1/4 teaspoon salt
1/2 teaspoon additional coconut oil for melting chocolate
Directions
1
Preheat the oven to 350 degrees. Pour the hazelnuts onto a baking sheet and bake for about 13-15 minutes until toasted. Be sure to monitor as they roast so that the hazelnuts don't burn.
2
Pour the roasted hazelnuts onto a kitchen towel and rub the hazelnuts together in the towel to remove the skin as best as you can.
3
To your food processor or blender, add the roasted hazelnuts. Close the lid and process for a few minutes until a smooth paste forms.
4
Add the keto confectioners sugar, coconut oil, unsweetened cocoa powder, vanilla extract, and salt. Process that in for about a minute.
5
Pour the chocolate chips and oil in a microwavable container and melt for 30 seconds at a time until smooth and melted, stopping to stir each time. Add the melted chocolate to the food processor/blender and pulse to combine until smooth.
6
Pour the mixture into a jar and enjoy. The spread will firm up a bit as it cools. Store in the fridge in a jar with a lid. This recipe made about 1 1/4 cups of spread.
Nutrition Information
Yield: 1 1/4 cups, Serving Size: 1 tablespoon
Amount Per Serving: 92 Calories | 8.7g Fat | 9.2g Total Carbs | 3.2g Fiber | 0.3g Sugar | 4.2g Erythritol | 1.7g Protein | 1.8g Net Carbs
---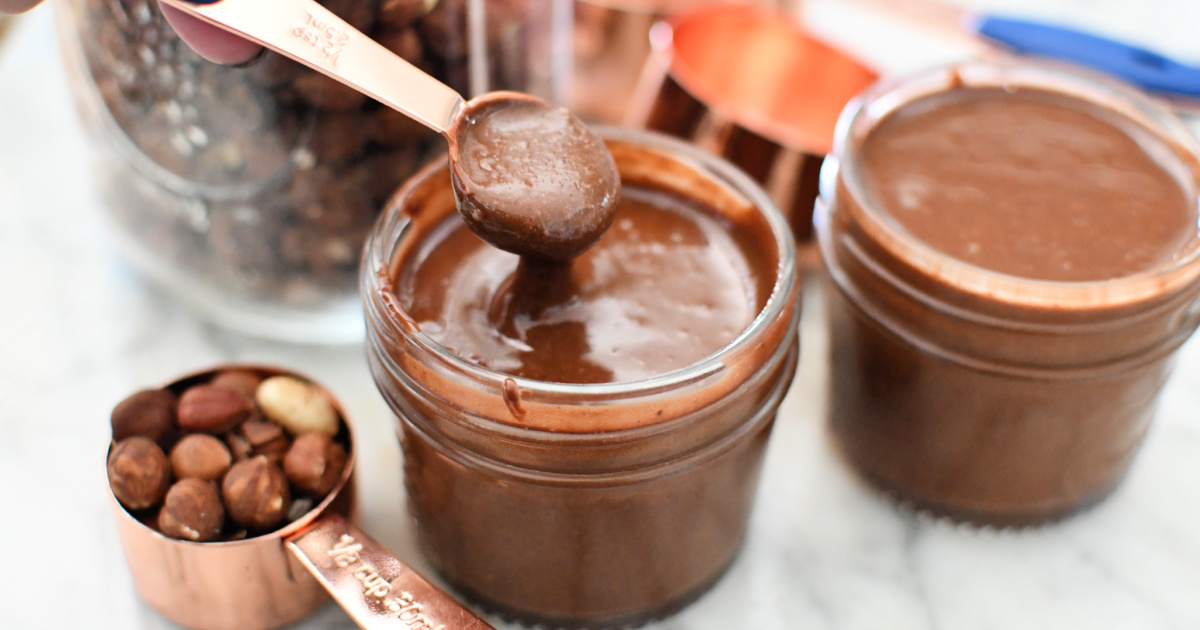 Now here's some keto chocolate to get excited about! 🙌
I love the smooth, creamy texture. It's super-rich tasting so just a little bit is satisfying for any sweet tooth. Overall, this homemade sugar-free Nutella dip is a winner! I feel like it's well worth the effort of roasting hazelnuts and blending them.
Super simple and easy ideas like this are my favorite, and I hope you enjoy this as much as I do!
Here's what my teammate Jennifer said after tasting this recipe:
"The hazelnut flavor in this recipe is robust, plus the added chocolate takes it over the top. Pair it with berries and you have a heavenly dessert! My family loved it as a dip. Add to ice cream and it creates the perfect shell similar to 'Magic Shell' except this one is keto. This would be a perfect topping for a cheesecake or any food that calls for a ganache because it's smooth, creamy, and flavorful."
---