Low-Carb Olive Garden Zuppa Toscana Soup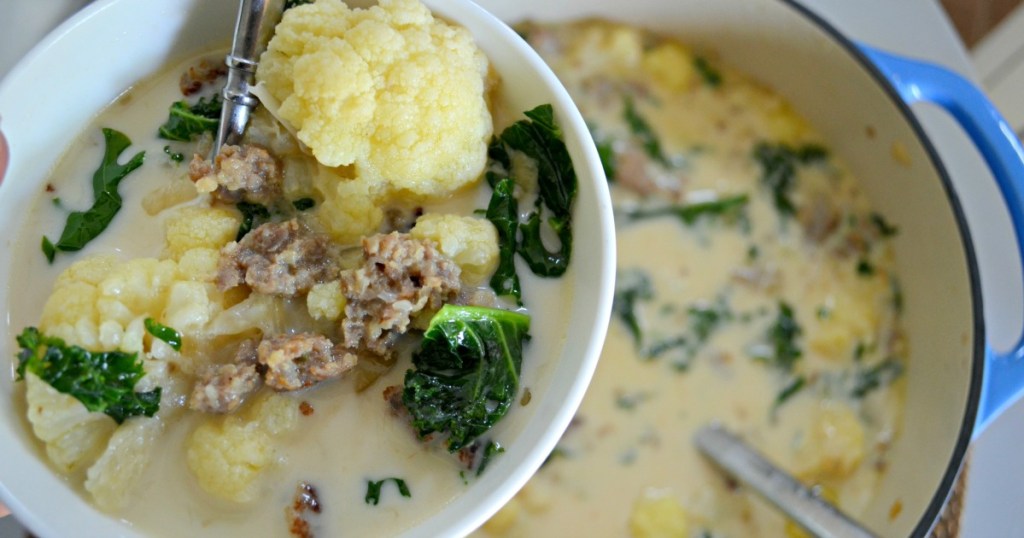 Are you a fan of Olive Garden's Zuppa Toscana?
Did you know it's simple and quick to make at home? Trust me, this low-carb Zuppa Toscana soup is so flavorful, you won't even miss the carbs!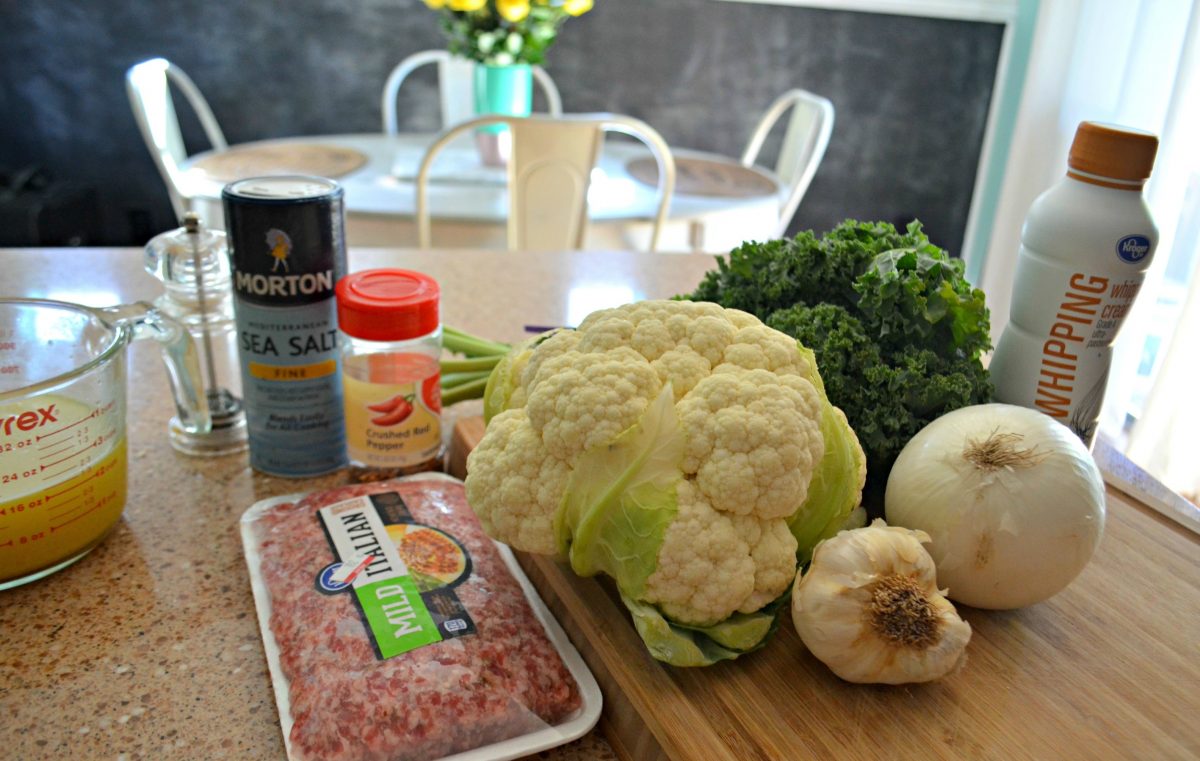 ---
Print
Low-Carb Zuppa Toscana Recipe
yield: 6 SERVINGS
prep time: 20 MINUTES
cook time: 20 MINUTES
total time: 40 MINUTES
Ingredients
1 pound Italian sausage (I used mild)
1 onion, chopped
3 cloves garlic, minced
1/2 teaspoon red pepper flakes
1/4 teaspoon black pepper
1/2 teaspoon salt
1 head cauliflower, cut into florets
16 oz. chicken broth
1 quart water
1 teaspoon bouillon (if desired for extra flavor)
3 cups kale or Swiss chard, chopped
1 cup heavy cream
Directions
1
In a soup pot on the stove, crumble and brown sausage over medium-high heat.
2
Add onion and garlic and cook until translucent in color. Season with salt, pepper, and red pepper flakes.
3
Reduce heat to medium and add cauliflower florets, broth, and water. Stir and add bouillon, if desired.
4
Cook on medium heat until cauliflower is tender, about 15-20 minutes.
5
Reduce heat to low and sprinkle in chopped kale. Pour in cream and stir well. Serve hot.
Nutritional Information
Yield: 6 servings, Serving Size: 1 serving
Amount Per Serving: Calories: 450, Total Carbohydrates: 15g, Fiber: 3g, Net Carbohydrates: 12g, Total Fat: 37g, Protein: 18g
---
Hip Tip: To make this in your slow cooker, brown the meat with onions and garlic, then place inside the slow cooker along with the broth and cauliflower. Cover and cook on HIGH for 4 hours or LOW for 6-8 hours. Stir in kale and cream at the end. Serve hot.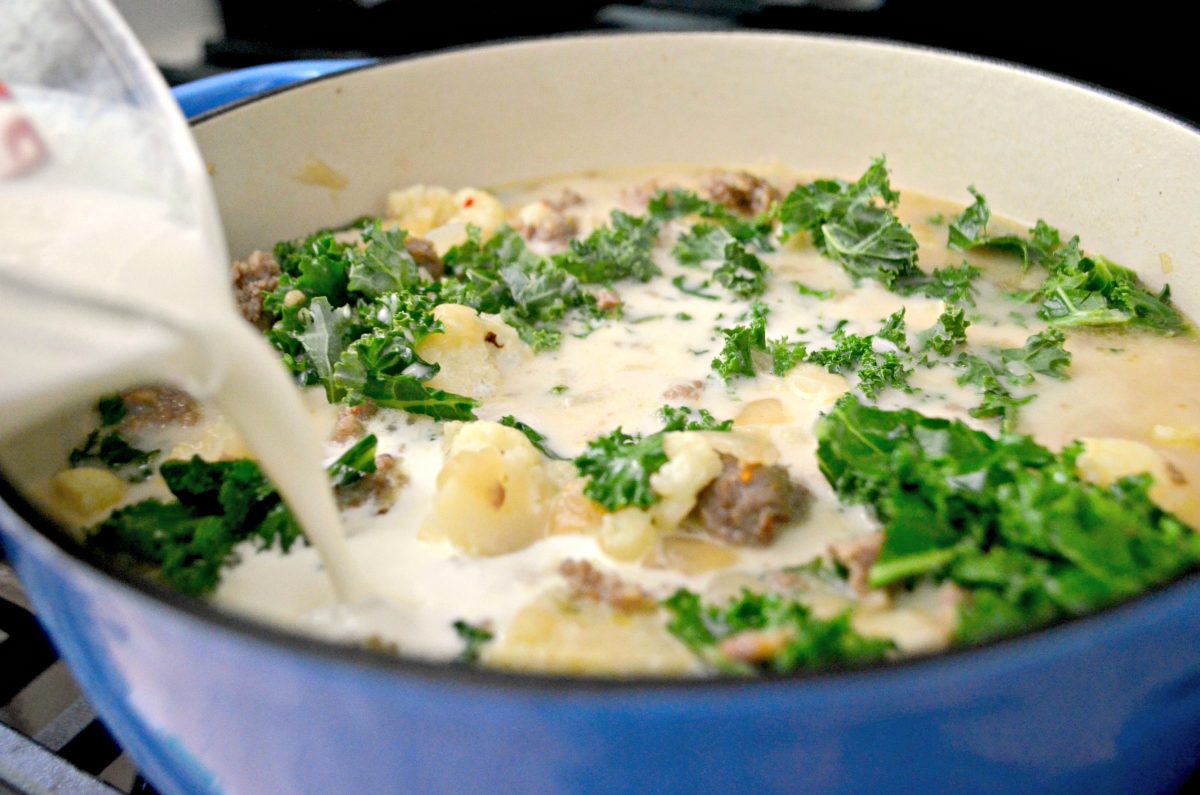 This soup is AMAZING!
It's my favorite dish at Olive Garden, and the home-made low-carb version tastes so similar, maybe even better! My husband said he liked the cauliflower more than potatoes, and my kids actually ate the cauliflower without complaining! The leftovers are really great as well.
We really LOVED this easy low carb meal idea!
---