Skip the Drive Thru & Make this Keto Shamrock Shake at Home
Looking for a low carb shamrock shake? Skip the drive-thru for this keto shamrock shake instead.
This iconic shake only comes around once a year… until now.
Thank your lucky clover! Now you can slurp down an epic, minty McDonald's-inspired keto Shamrock Shake whenever your heart desires a sweet treat! ☘️
Let's start with the original McDonald's shamrock shake carbs:
Pick up a medium Shamrock Shake at your local McDonald's, and you also pick up 91g of net carbs—YIKES! 😱I bet you're not feeling so lucky anymore?! Have no fear, our recipe offers all the glorious flavors of the McDonald's version with only 3g net carbs per serving! Yippie!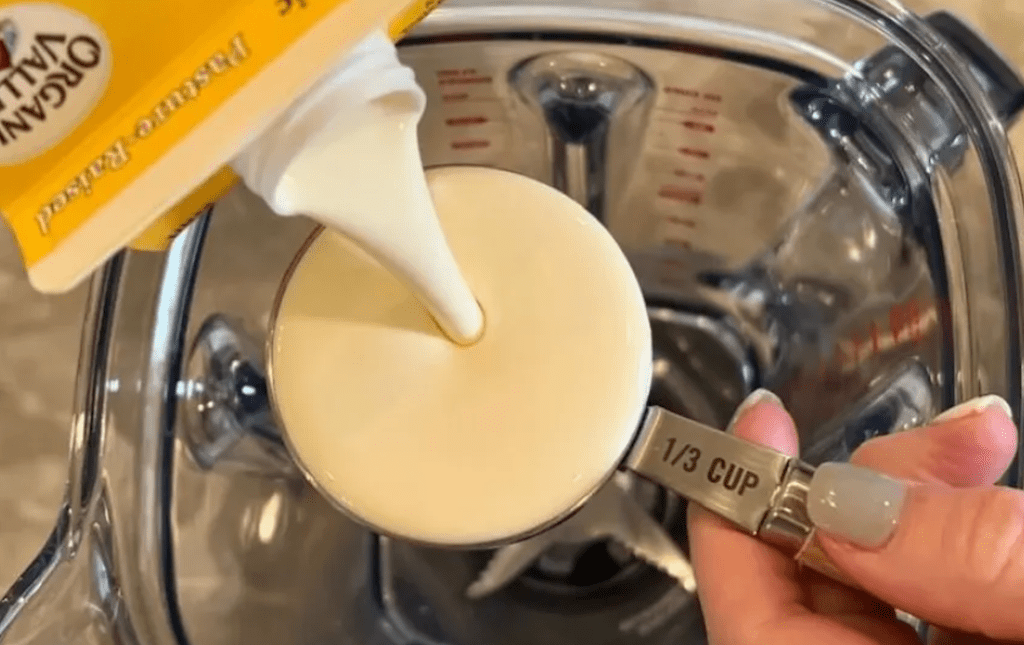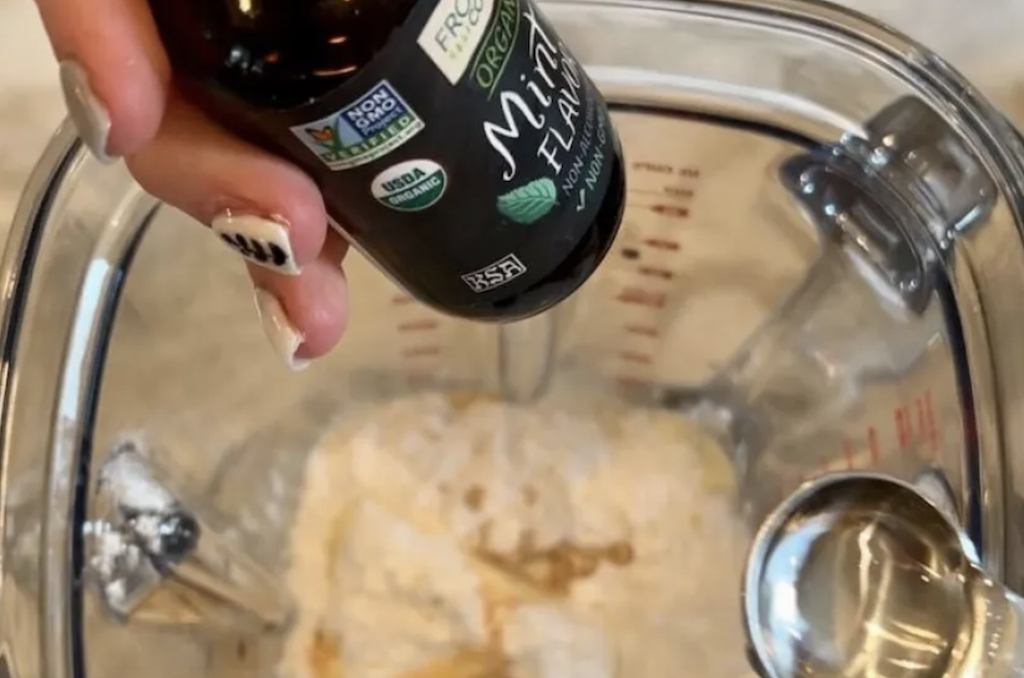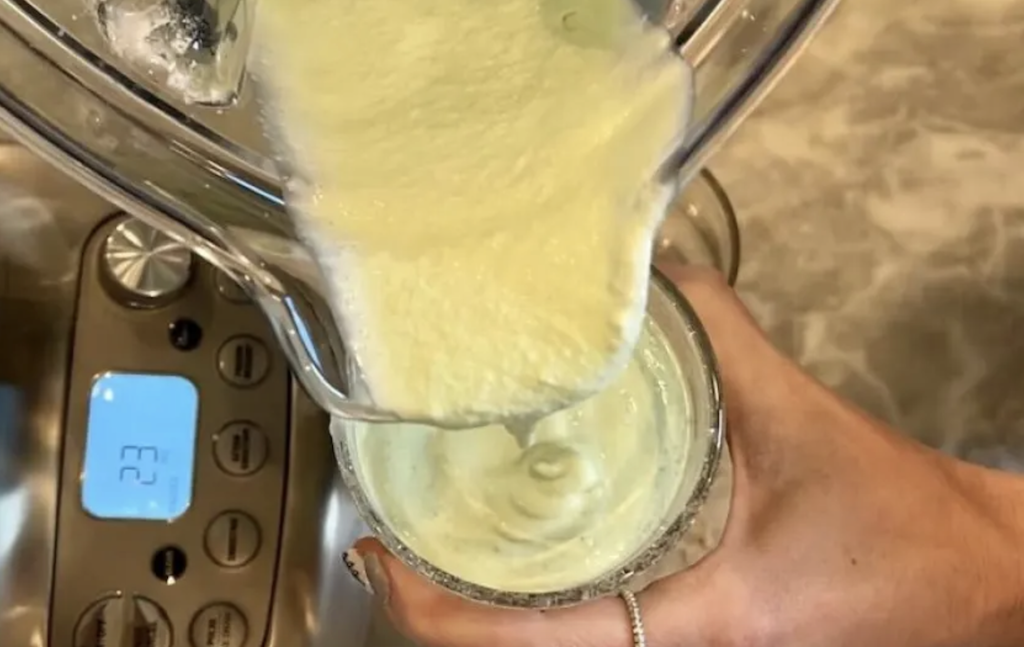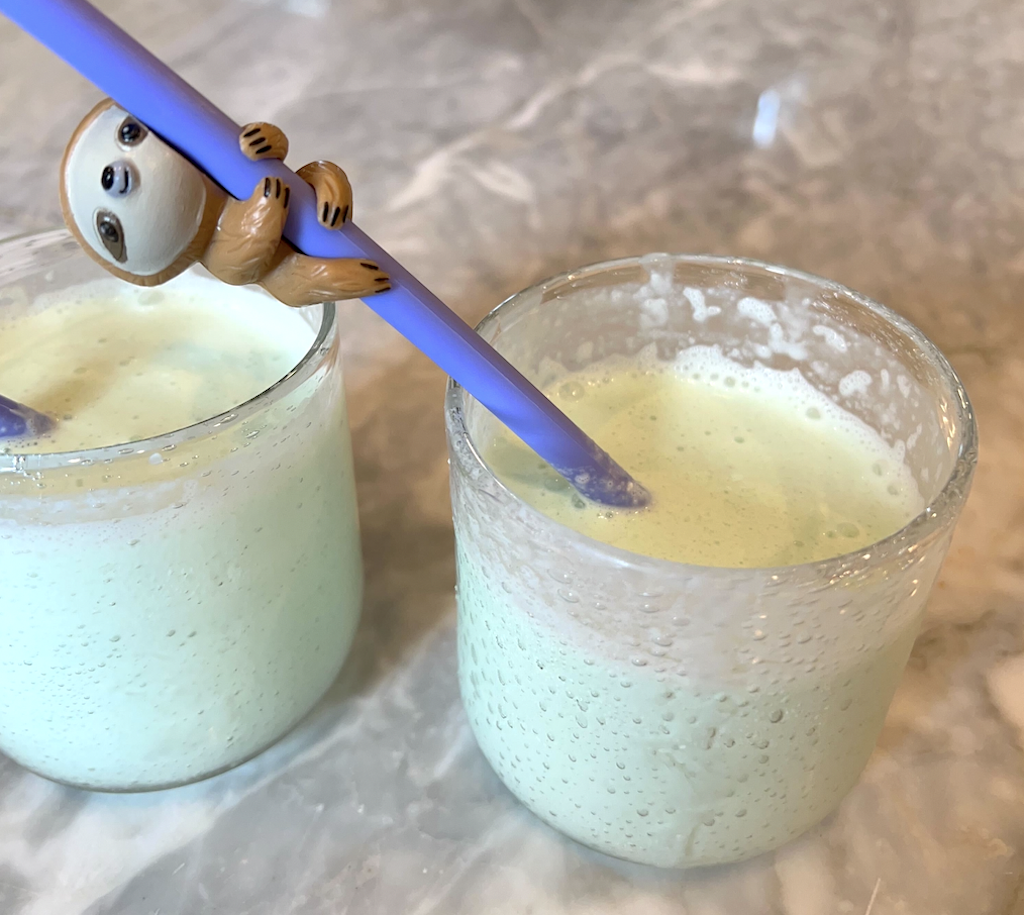 ---
Print
Keto Shamrock Shake (McDonald's Copycat)
yield: 2 SERVINGS
prep time: 5 MINUTES
cook time: 5 MINUTES
total time: 10 MINUTES
This refreshing and sweet shake has all the delicious minty flavor without the carbs!
Ingredients
2/3 cup heavy whipping cream
1 to 2 cups ice (depending on how frothy you'd like it)
4 tablespoons (2 oz.) cream cheese, block variety
1/2 teaspoon pure vanilla extract
1 teaspoon pure mint extract (adjust according to desired mintiness)
green food coloring, optional
keto whipped cream for topping, optional
Directions
1
In a blender, combine the heavy cream, ice, cream cheese, erythritol, vanilla extract, mint extract, and food coloring. Process until smooth, about 30-60 seconds. If you prefer a thick shake, add a dash of xanthan gum (up to 1/8 teaspoon).
2
Pour the shake into one large or two small glasses. If desired, top with homemade whipped cream. Enjoy!
Additional Notes
Don't be alarmed by the high total carb count! Erythritol does not affect blood sugar in the same way that regular carbs do, so we subtracted it from the total carb count. You'll see that the net carbs are much lower once you remove the sugar alcohols.
Nutrition Information
Yield: 2, Serving Size: 8 oz.
Amount Per Serving: 401 Calories | 41g Fat | 19.8g Total Carbs | 0.1g Fiber | 0.4g Sugar | 19g Sugar Alcohol | 2g Protein | 0.7g Net Carbs
---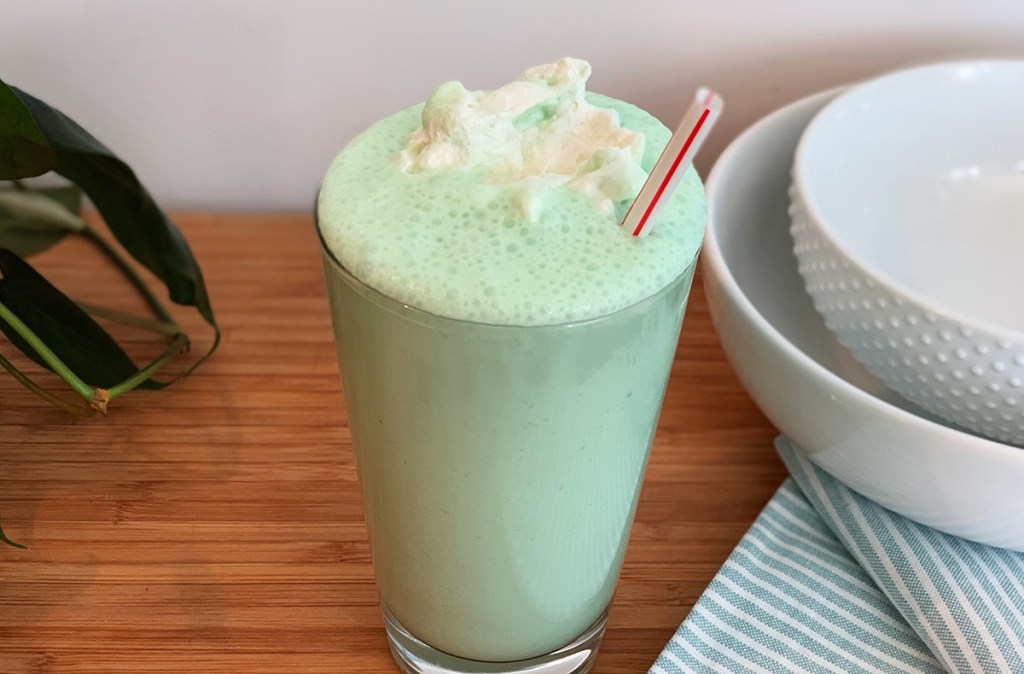 Tips for whipping up the BEST keto Shamrock Shake:
Want a caffeinated twist? Freeze leftover coffee in an ice cube tray to use the frozen "coffee cubes" in place of regular ice for a dynamite mint frappuccino! Add a squirt of sugar-free chocolate syrup, and it's just like you're enjoying a Starbucks Thin Mint Frapp but without all of the carbs—YUM!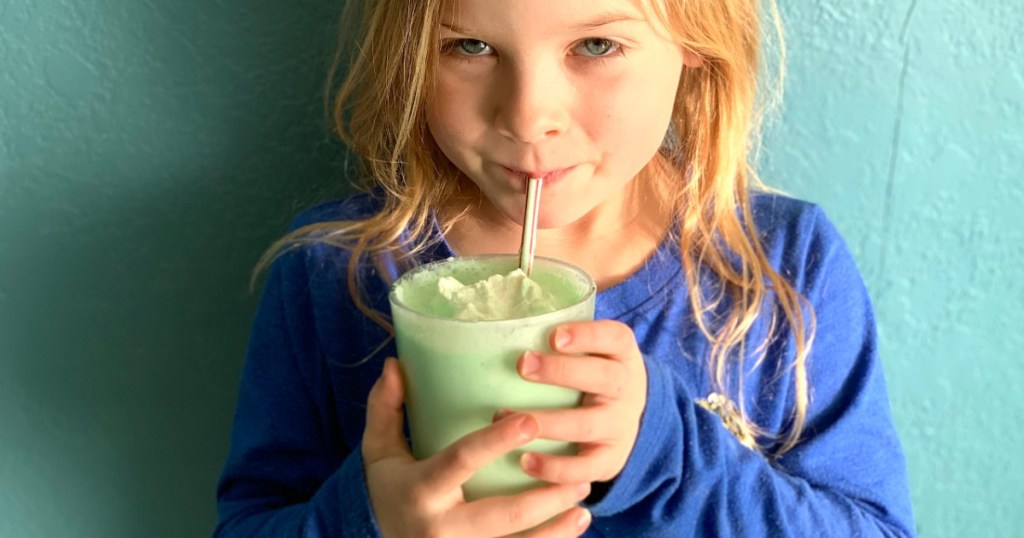 Even the kiddos will adore this sugar-free shake!
And there you have it! So easy to make and so yummy to enjoy! Everyone will slurp up this keto shamrock shake the moment it's finished blending.
What a fun way to celebrate springtime with a keto-friendly and refreshing treat. Enjoy!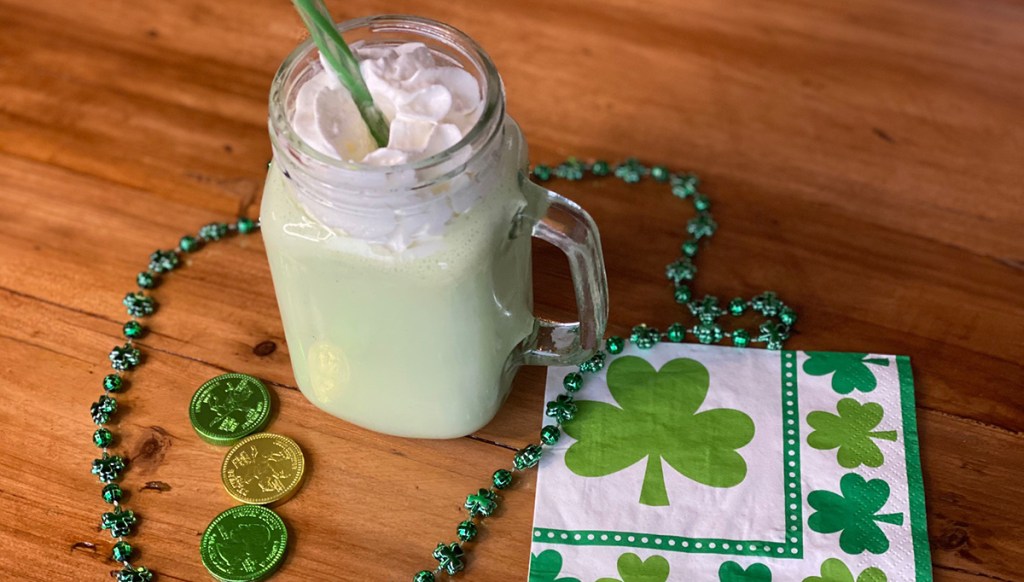 Check out what my teammate had to say about this keto shake:
"I'm not that big of a shake person, but this was spectacular! The mint flavor was delicious and refreshing, but not too overwhelming and the consistency of the shake was perfectly thick and creamy. It's crazy how low-carb this dessert drink is! I made one for my kids too and they drank it in less than 10 minutes!
I initially went with 3 tablespoons of erythritol confectioners but added in a 4th tablespoon to make it just a smidge sweeter and it tasted fantastic!"
---
Love copycat recipes? Try our keto Wendy's chili knockoff!