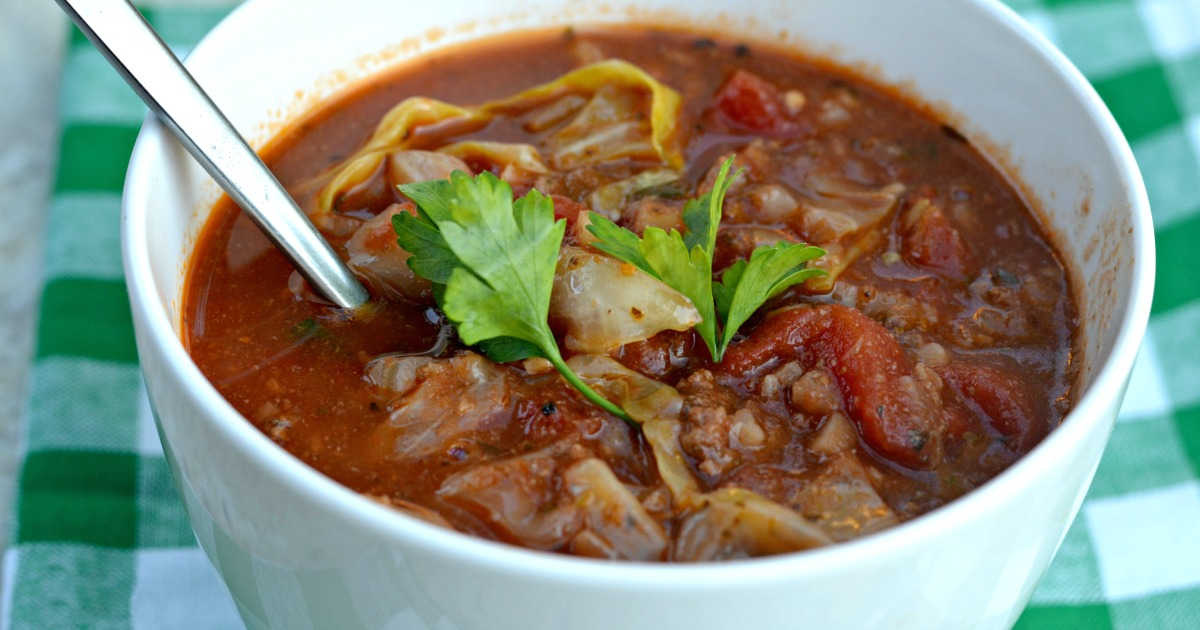 Keto Soup Recipes
There's nothing like a comforting bowl of keto soup on a chilly day. We're sharing the best keto soup recipes that are low-carb and easy to make, like keto chicken salsa soup, broccoli cheese soup, and even keto taco soup!
Soup is typically easy to throw together and let cook while you're doing other things around the house. Don't we all love a keto Crockpot soup recipe – even easier. Time to grab a bowl and spoon and enjoy! 
Speaking of soup, here are a few of our fave recipes...
---
TIP - Make a big batch of our favorite soups to have on hand for leftovers or even to freeze!
---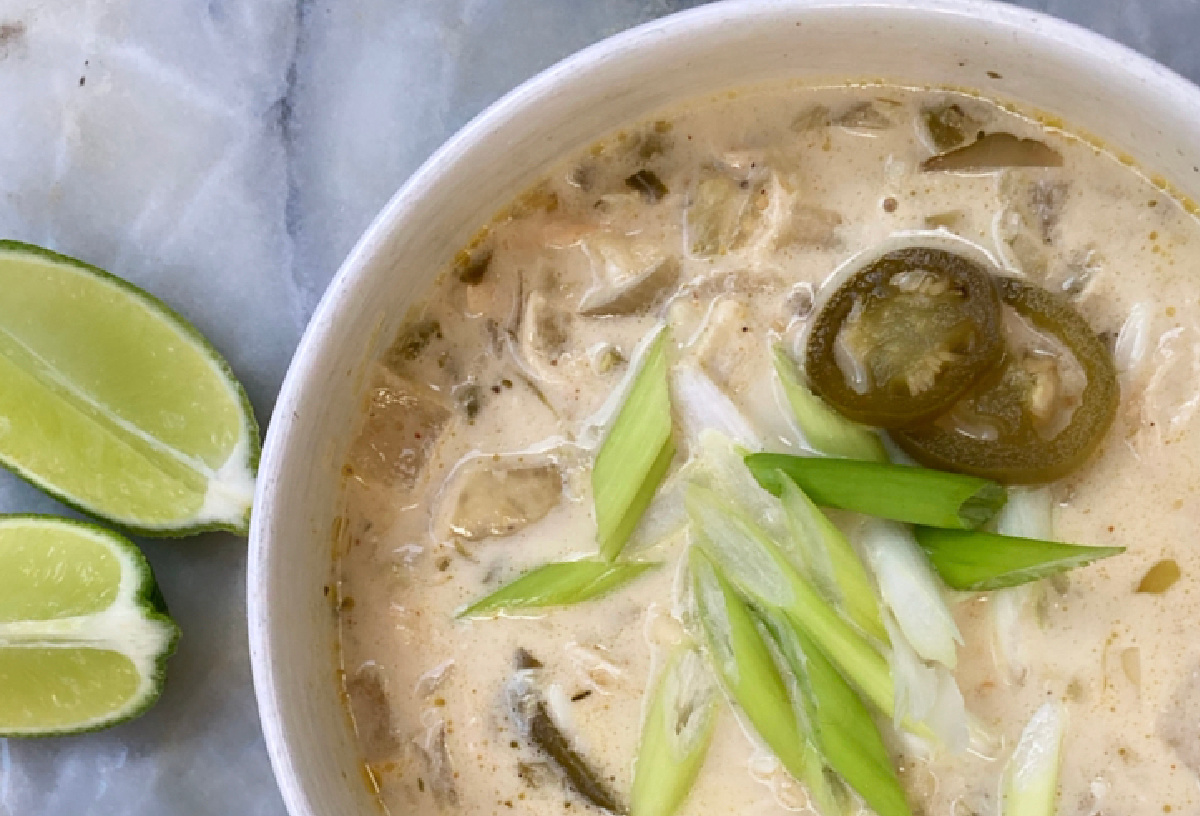 This delicious Keto Chicken Enchilada Soup is a set-it-and-forget-it recipe that is super simple to make. Just throw your ingredients in the Crock-Pot and four hours later you've got a delicious dinner that your family will love!
---
---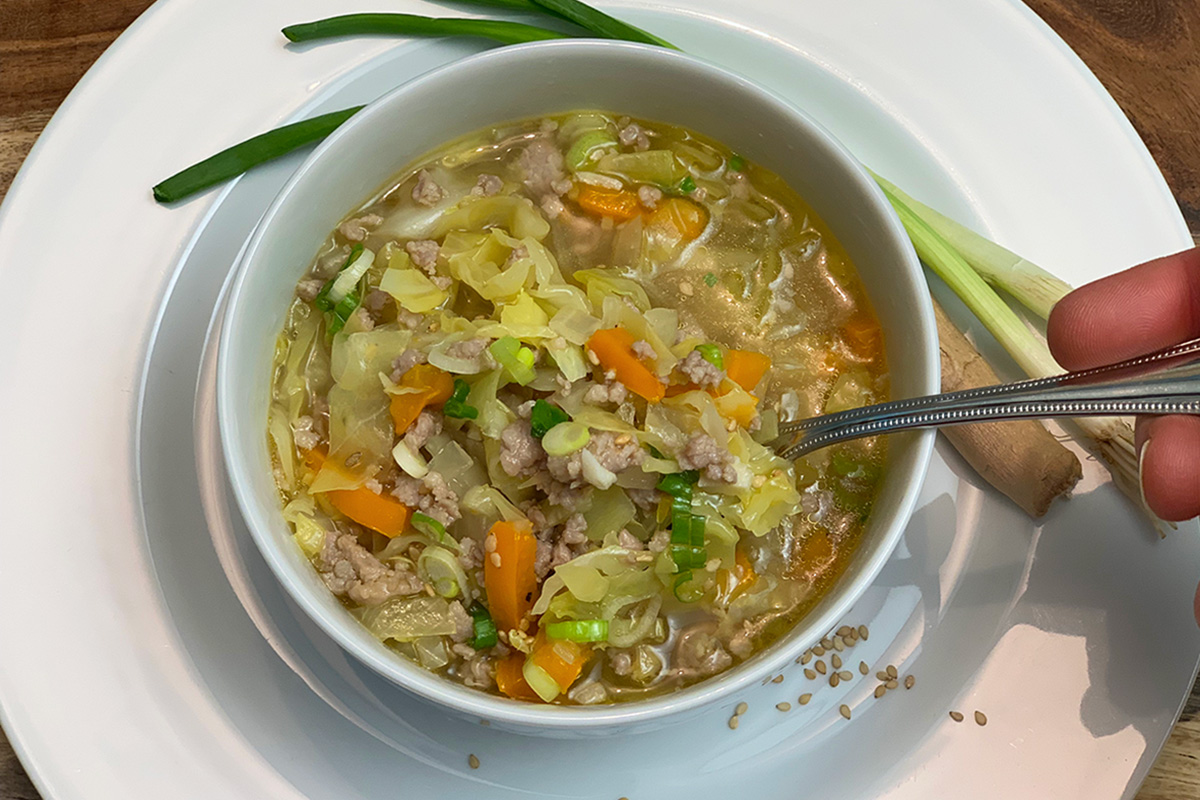 If you love our Egg Roll in a Bowl recipe, you're really going to enjoy this Asian-inspired Keto Chinese Pork Egg Roll Soup. This soup is hearty and satisfying while keeping carbs low and flavors high, and is perfect for those days you're craving carb-heavy Chinese food.
---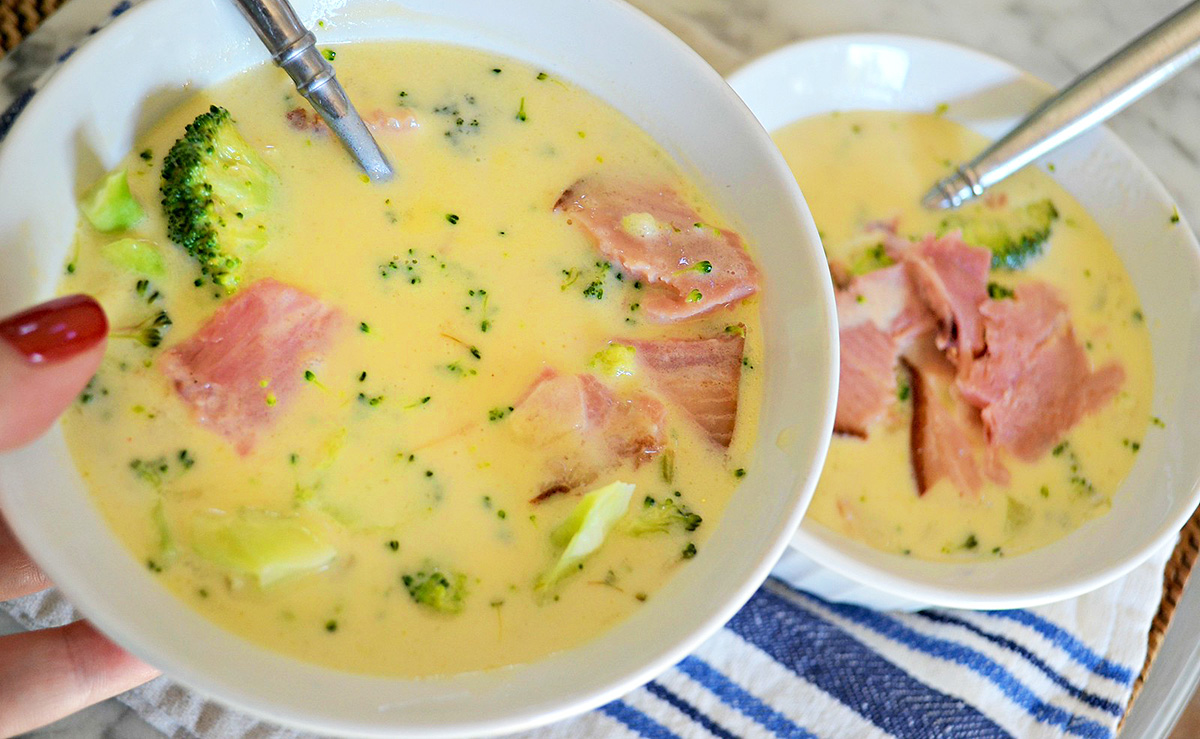 Looking for a flavorful soup that requires only a few, simple ingredients to make it? Well, we've got ya covered with this delicious keto broccoli cheddar soup! You can keep it meatless or add in bacon, ham, or shredded chicken at the end. Plus, it reminds me of Panera's broccoli cheddar soup! YUMMO!
---
---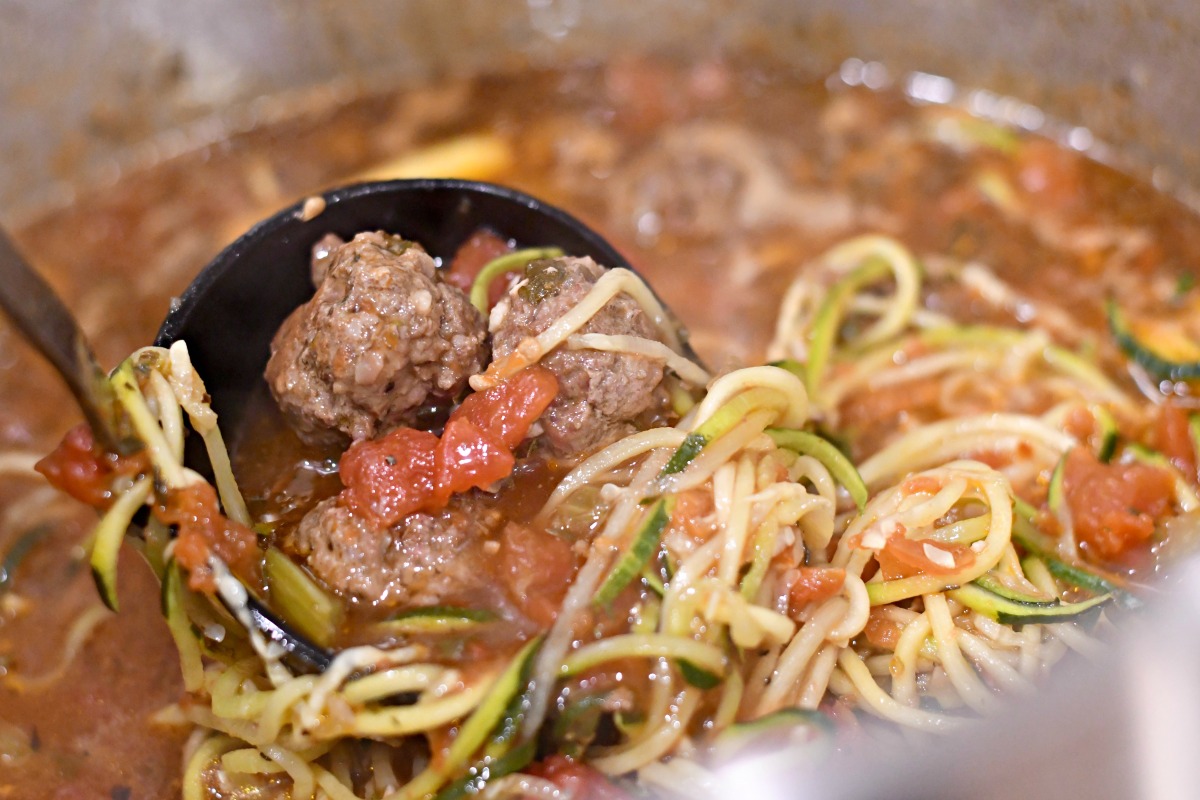 This hearty keto Italian meatball soup with zucchini noodles is so flavorful it will have you saying, "Mama Mia, that's amore!" Who knew zucchini could easily mimic pasta so well? I'm a big fan of zoodles so this one is always in my rotation and is sure to be one of your favorites too.
---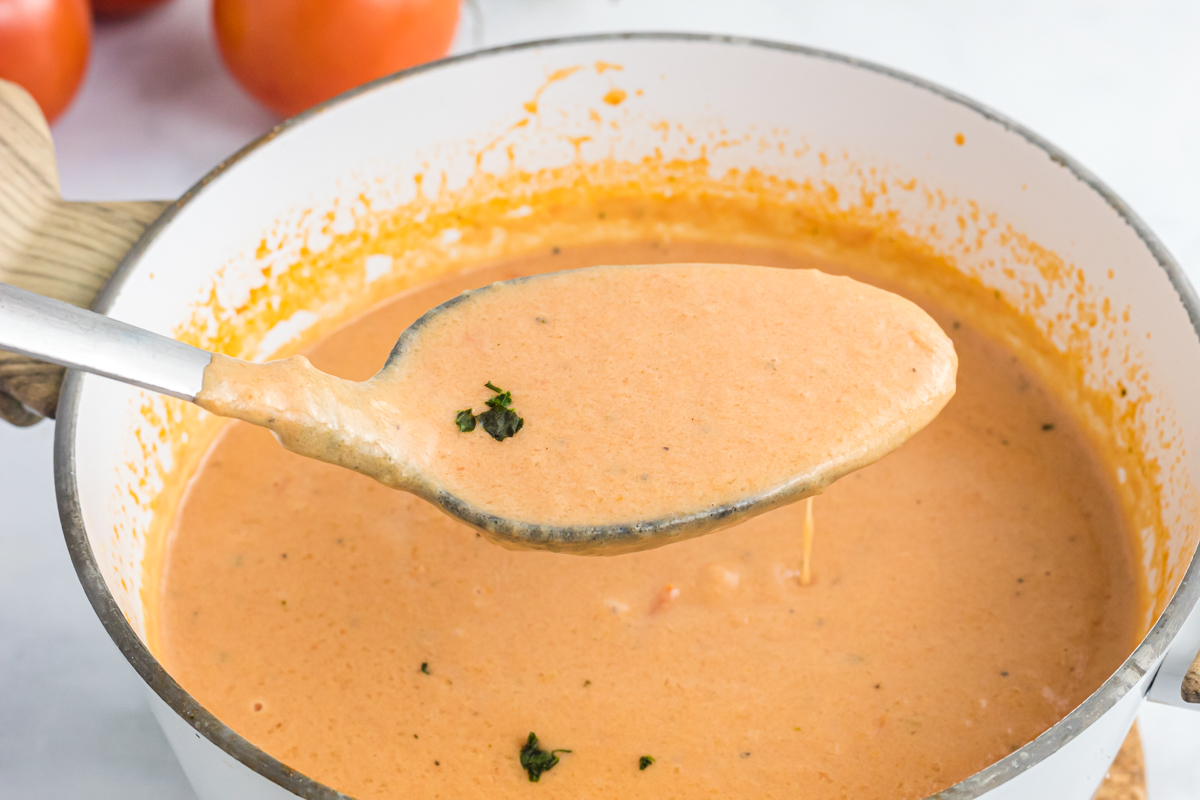 Is there really anything better on a cold day than a warm bowl of tomato soup and a grilled cheese sandwich? We've taken this traditional favorite and made it low carb with our creamy keto tomato basil soup recipe. It's like a warm hug in a bowl!
---
---
This keto French onion soup is ahhhmazing! It's beyond simple to make, and the outcome is a tasty meal for the whole family. This soup is packed with flavor from the rich broth to the melted cheese – in fact, this keto recipe tastes like it's from grandma's table.
---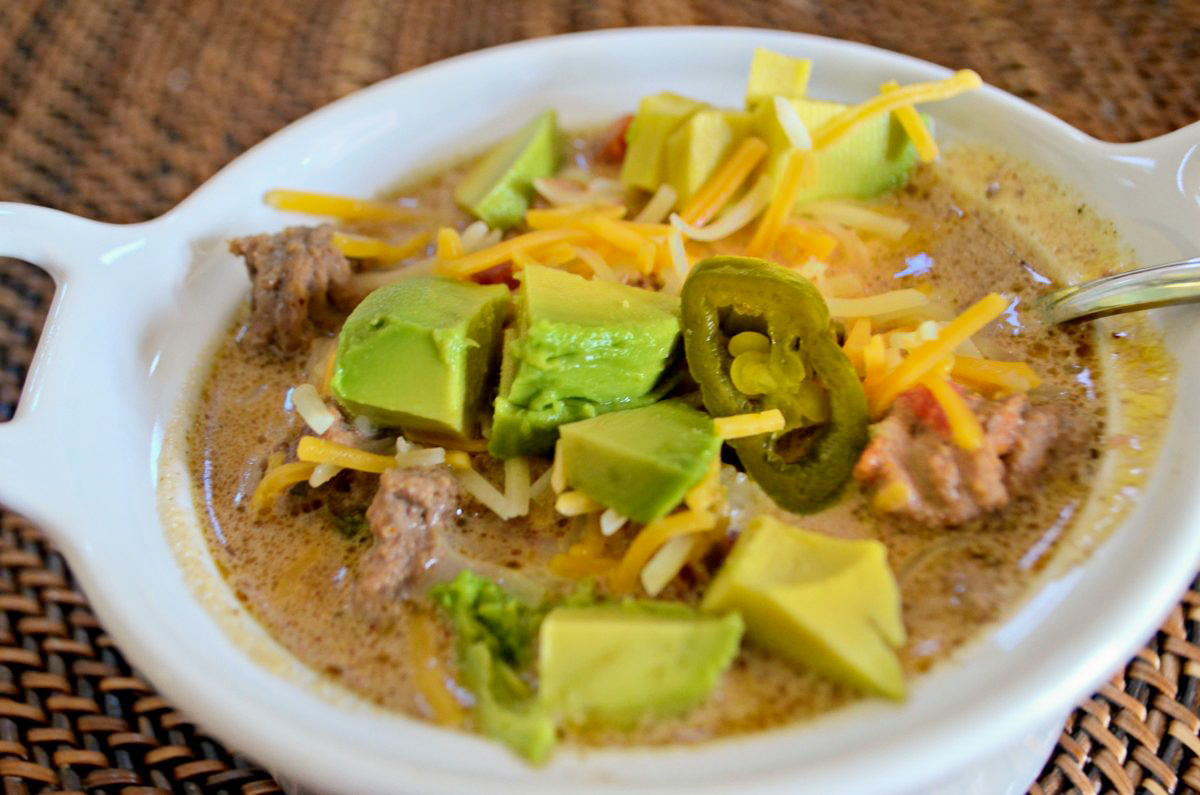 Friends, if I had to pick one soup to eat every day for the rest of my life it would be our taco soup. This soup is so delicious, you'll want to hop in the Crock-Pot and swim around. It has all the bold flavors of tacos in a comforting, hearty soup, and it's super convenient to make any day of the week. Everyone in your family, keto and non-keto eaters, will LOVE this recipe because it's just that GOOD!
---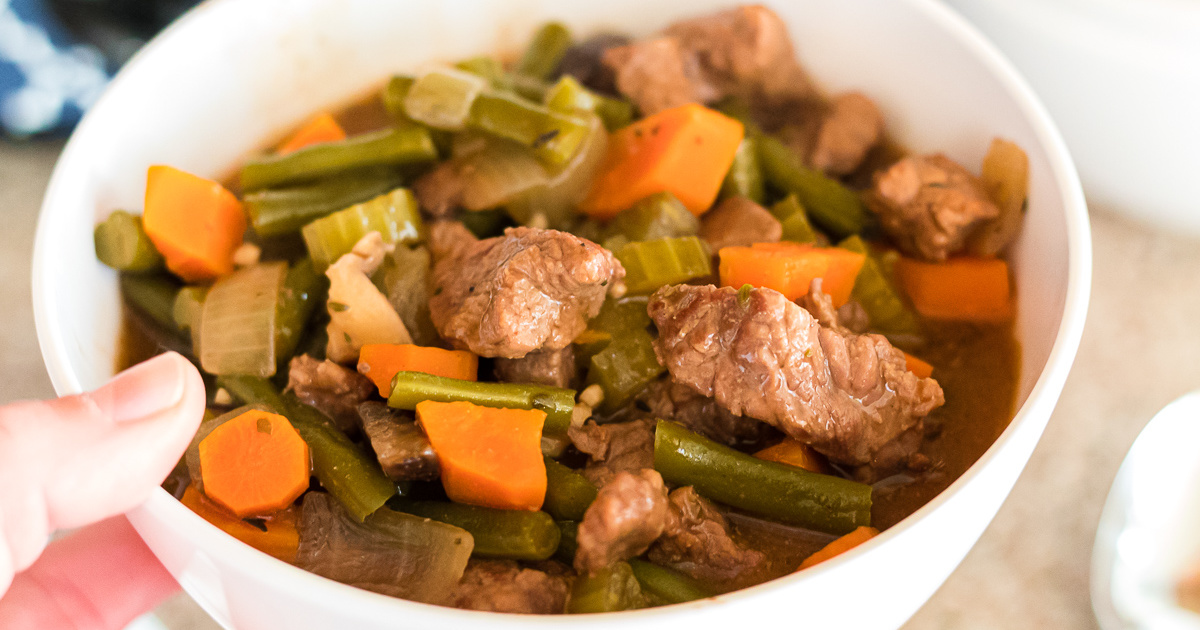 Fire up the Crock-Pot because you're going to want to add this delicious keto beef stew to your dinner rotation. This savory low-carb stew is the perfect keto dinner idea for colder nights. Made with tender chunks of beef and fresh vegetables, this stew is packed with hearty flavor.
---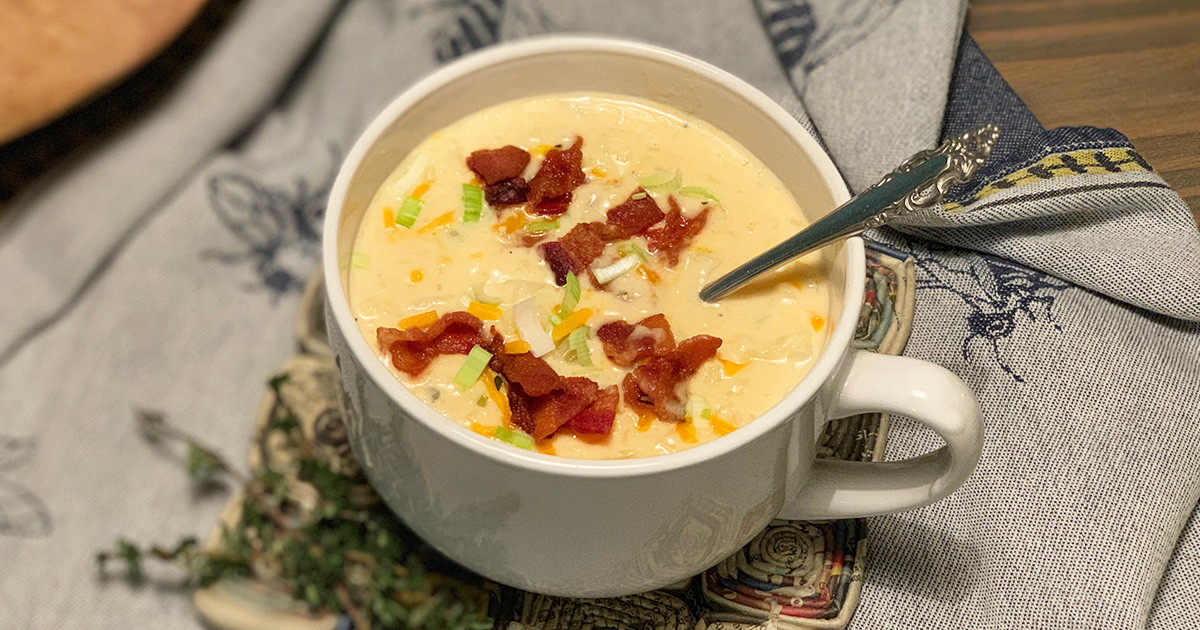 This keto cauliflower chowder is one of our most popular recipes here on Hip2Keto. What's fabulous about this recipe is that even if you're not a cauliflower fanatic, you're going to love how reminiscent it is of potatoes in this particular recipe. It's also pretty darned easy to make and reheats like a champ if you're lucky enough to have leftovers.
---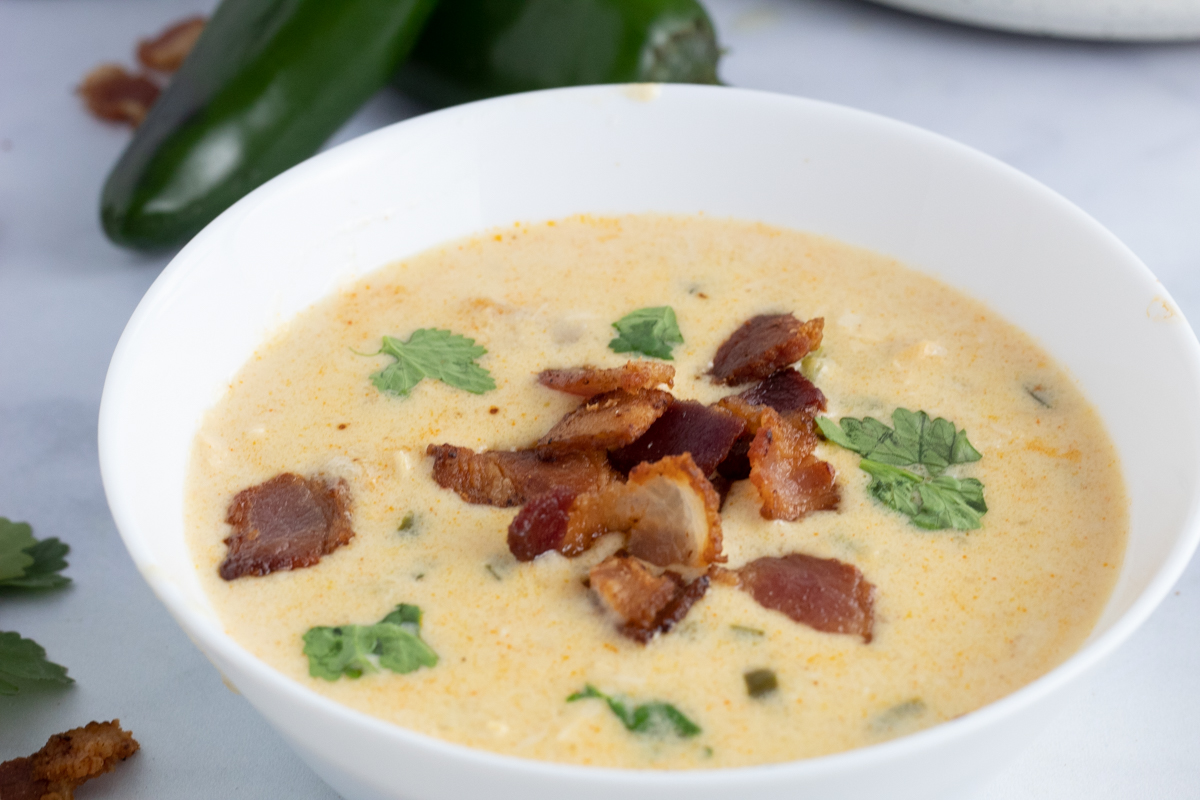 We love easy soups that are packed with flavor and this jalapeño popper chicken soup definitely brings a kick! It's balanced out by the creamy, cheesy base having you ladling up a second bowl before you know it.
---
This hearty soup will also keep you full for longer with the addition of protein-rich chicken and bacon. Make up a big batch of this delightful soup for a delicious cold-weather meal to enjoy all week long!
---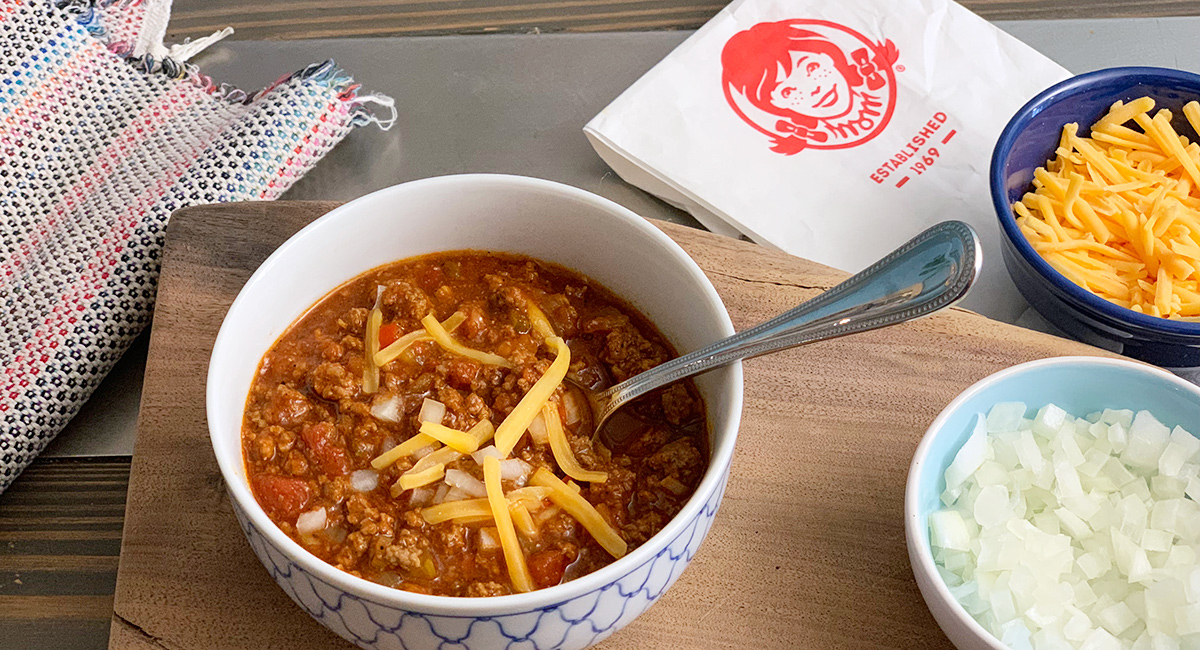 This Wendy's keto copycat chili recipe has become a weeknight go-to in my house. The kids love it (they don't realize it's missing the beans either), the left-overs are versatile, and it's an easy to make, all-in-one-pot recipe! Sometimes I even like to put it on top of a bunless hot dog for a quick and easy lunch. YUMMO!
---
---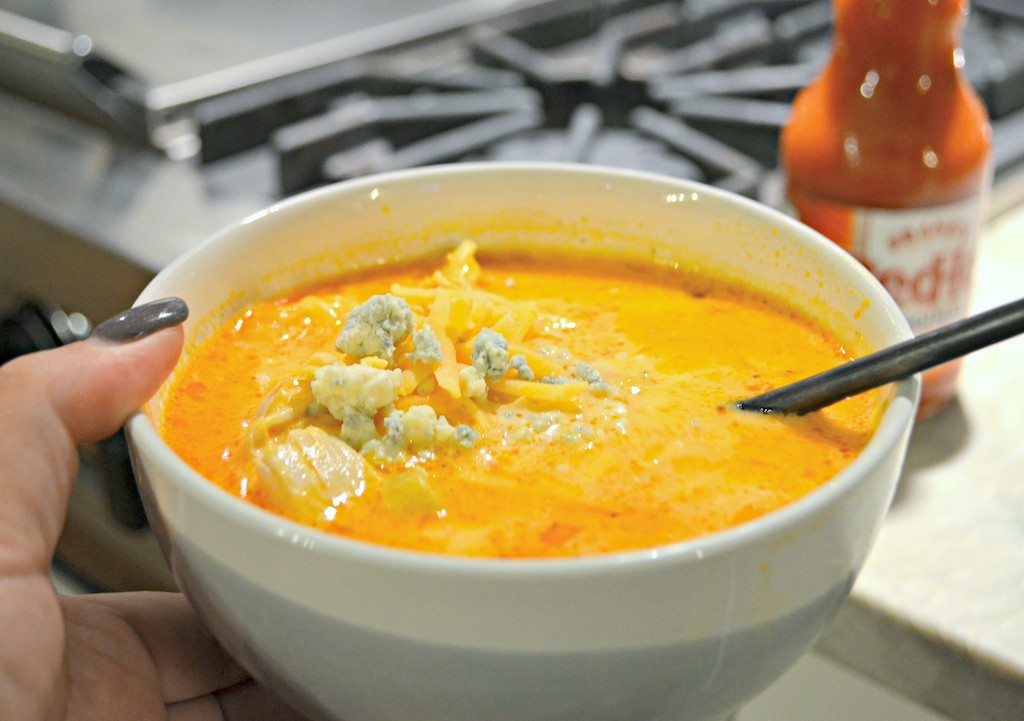 If you love foods with a spicy kick then this keto Buffalo chicken soup is going to be right up your alley! I love how this recipe is easy to throw together and is perfect as a warm and cozy low carb dinner for a cool winter evening.
---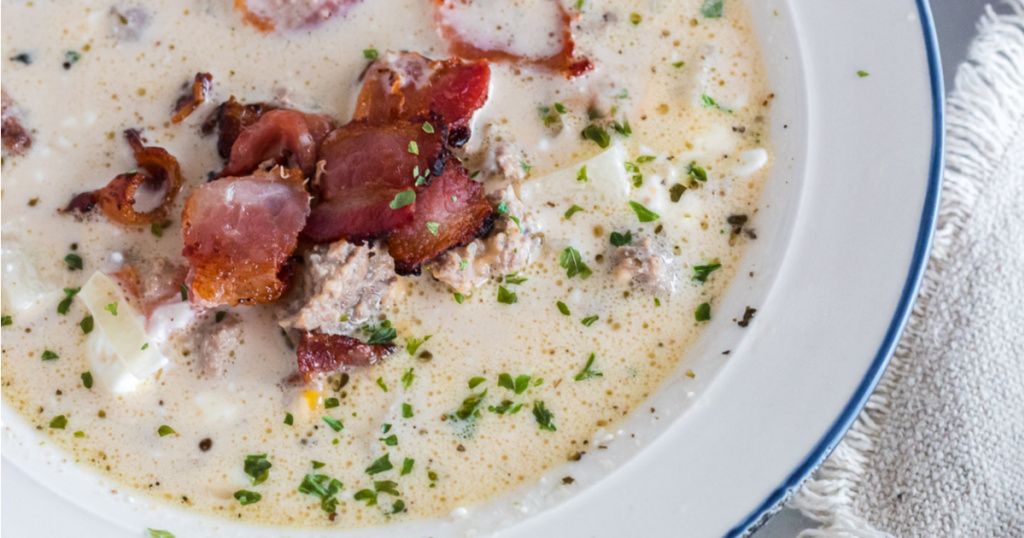 This soup has all the yummy flavors of a cheeseburger but in a bowl! Yes, please! We're always on the hunt for the perfect keto soup and this creamy cheeseburger soup just might be it! It's a deliciously rich soup the whole family will enjoy, and let me tell ya, the leftovers are even better. Who needs the grill when you can get all the same yummy burger flavors from this slow cooker soup!?
---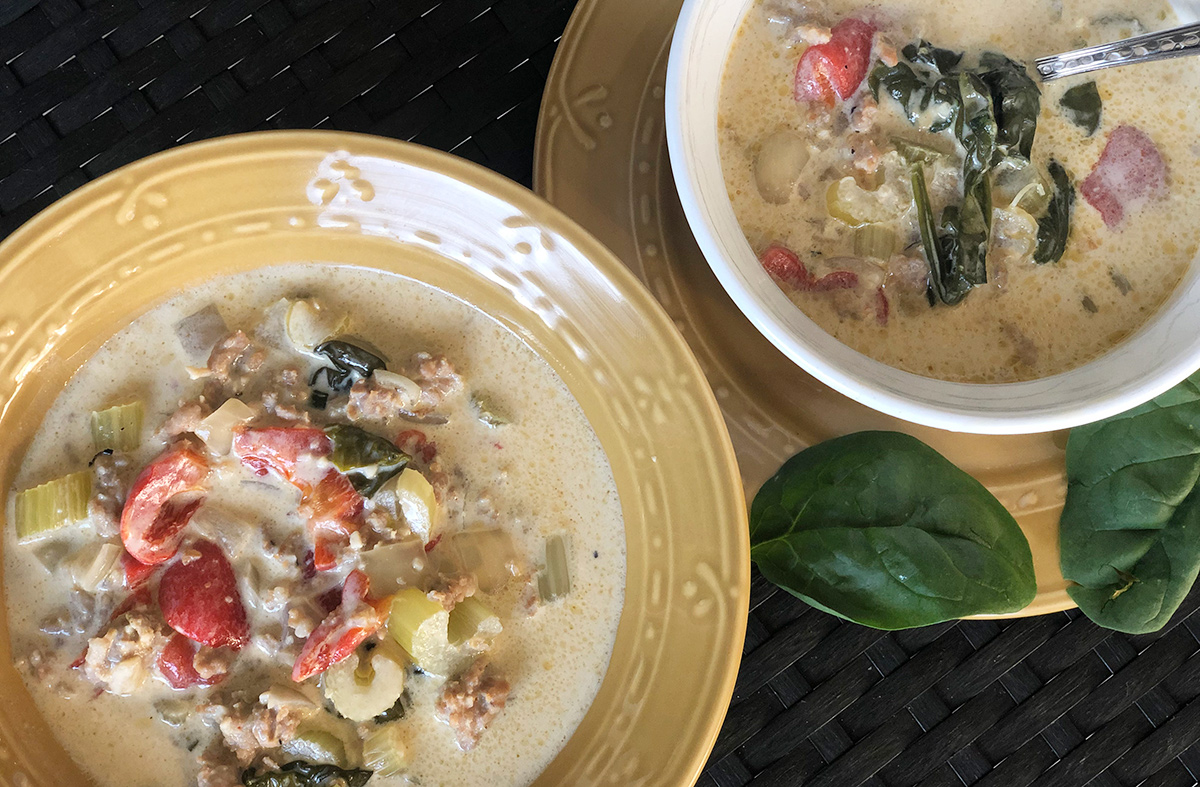 If you're in search of a quick, hearty, comforting keto meal, this keto Tuscan soup is it! You can whip it up in just 30 minutes and honestly, I'm already looking forward to making a big batch of this soup again since it's so simple and unbelievably delicious. It's great to make it on weeknights for my family and not have to spend hours in the kitchen preparing it!
---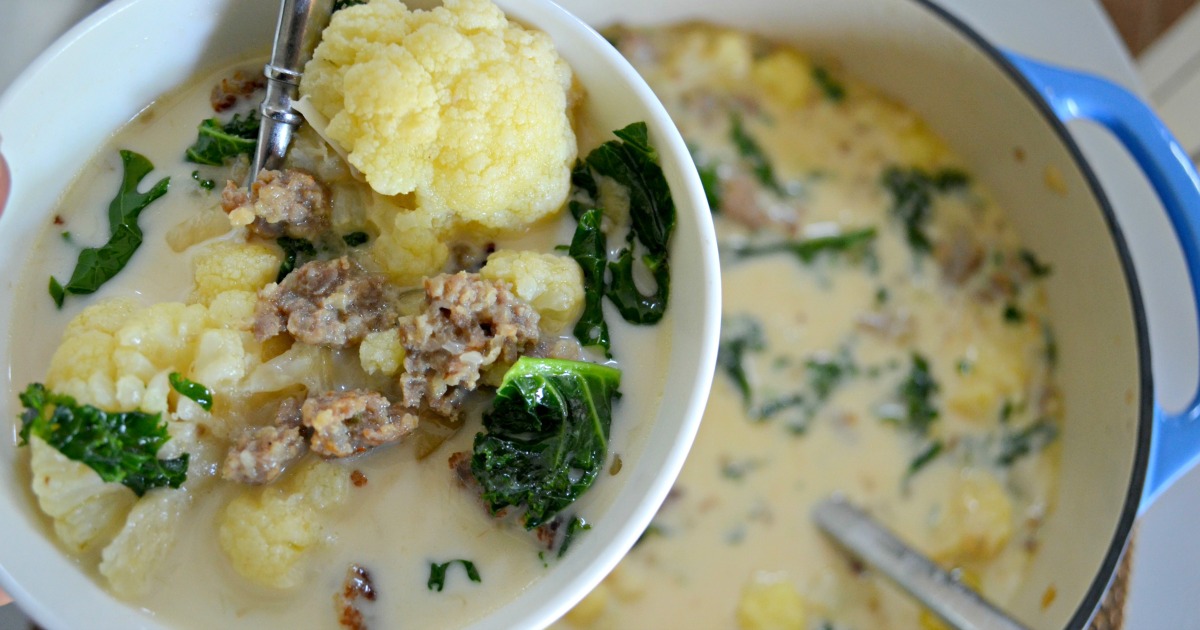 This low carb dupe for Olive Garden's yummy Zuppa Toscana Soup will have you thinking it's the real thing - but without all of the added carbs. The original version clocks in around 15g of carbs, while our keto version is just 6.4g of net carbs - that's less than half the carbs!
---
Keto Soup