Keto Cheeseburger Soup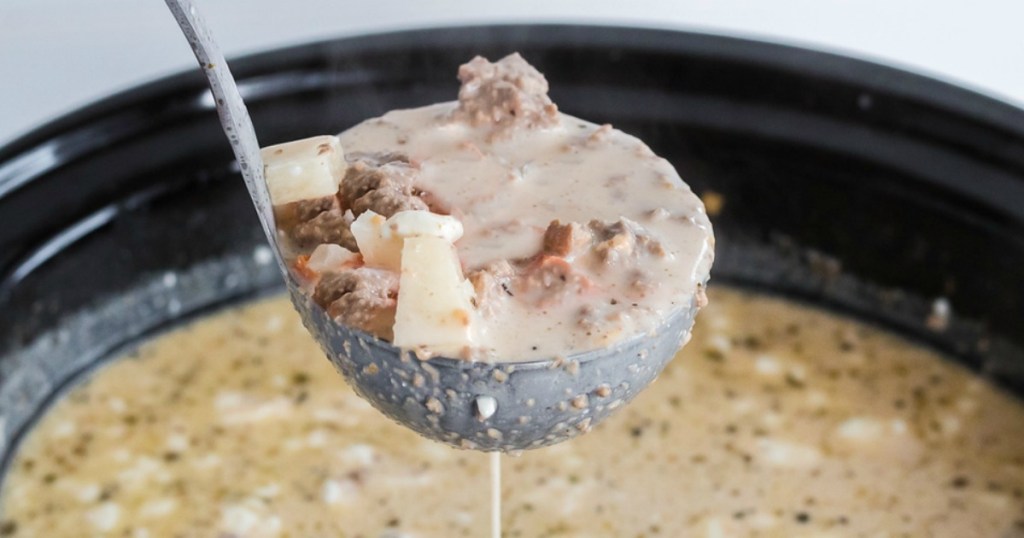 All the yummy flavors of a cheeseburger, but in a bowl!
We're always on the hunt for the perfect keto soup and this creamy cheeseburger soup just might be it! It's a deliciously rich soup the whole family will enjoy.
The best part? It's so simple to make! Thanks to the Crockpot slow cooker, the hearty flavors come together without having to monitor a pot on the stove. Hooray for easy Crockpot recipes!
Hip tips for making the best keto cheeseburger soup:
I always have bags of pre-cooked ground beef in the freezer to save time. When ground beef is on sale, I buy it in bulk, cook it all up, then divide out into 1 pound bags so whenever I'm needing ground beef for a recipe, I just grab a bag from the freezer—it saves so much time!
Add the bacon last so you still get a bit of a crunch. Sometimes leaving the bacon in the soup can make it turn rubbery.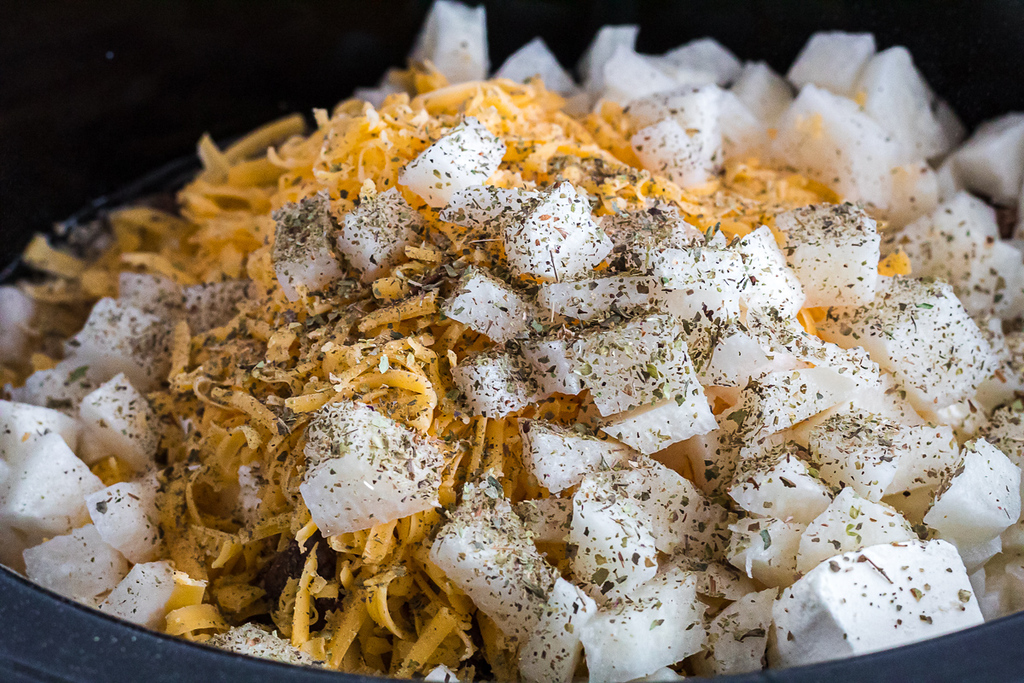 You won't even miss the carbs from the bun and fries that normally come with a cheeseburger order. In place of potatoes, I've used jicama to provide a bit of firmness within the soup. The love I have for jicama is real as you'll think you're eating potatoes in each bite!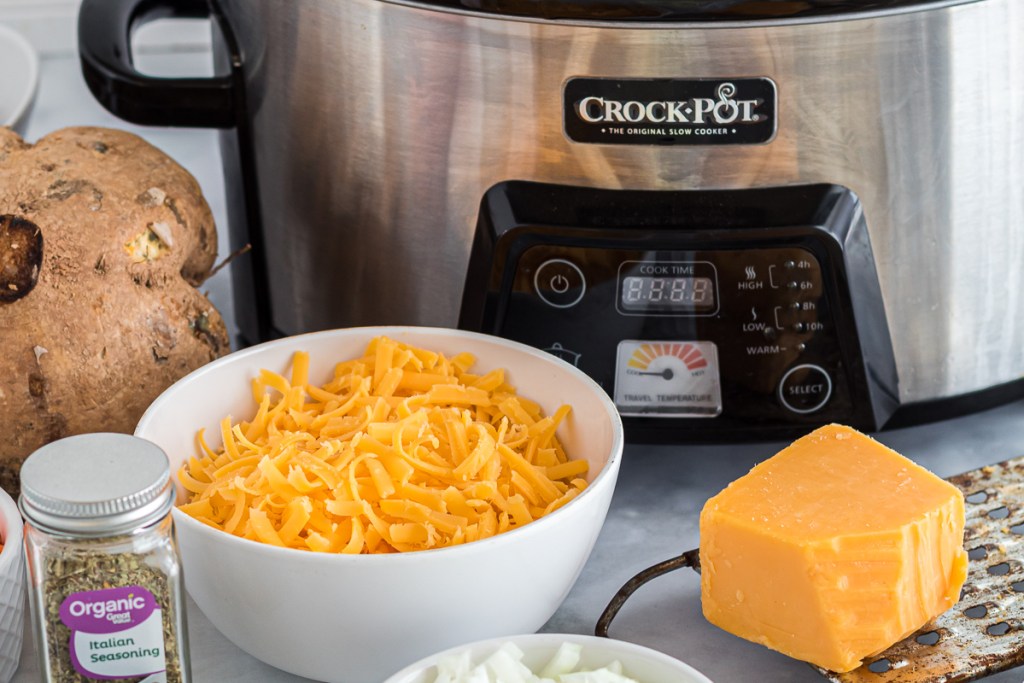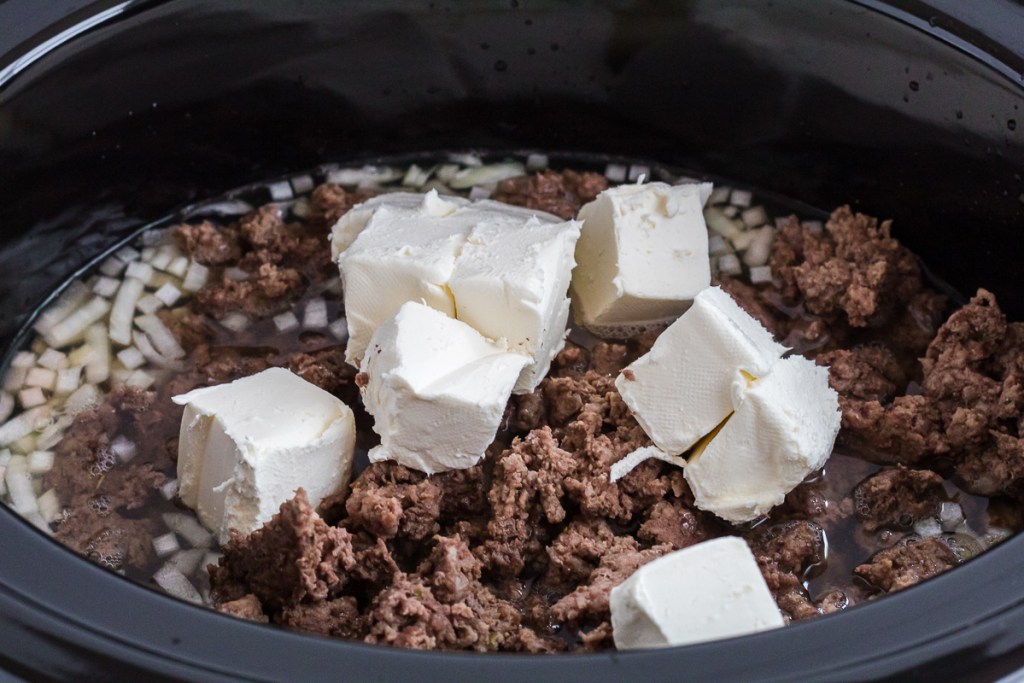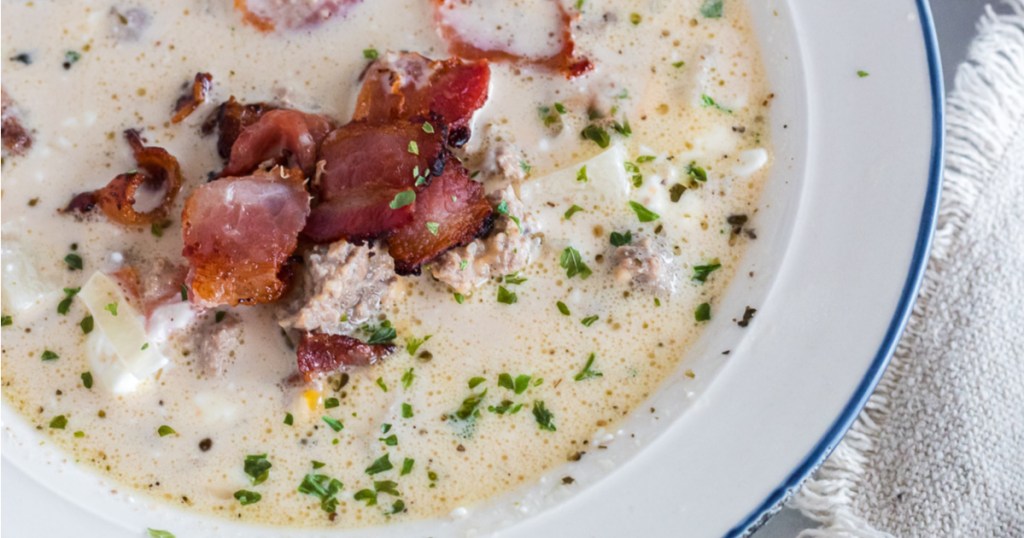 ---
Print
Keto Cheeseburger Soup
yield: 8 SERVINGS
prep time: 15 MINUTES
cook time: 4 HOURS
total time: 4 HOURS 15 MINUTES
Family-friendly cheeseburger soup that cooks together comforting flavors in the Crockpot slow cooker.
Ingredients
2 lbs. ground beef
1 large jicama, cut into 1/2" cubes
1 small onion, diced
8 oz. cream cheese
2 cups shredded cheddar cheese
3 cups chicken broth
1 tablespoon Italian seasoning
1 tablespoon salt
1 tablespoon minced garlic
1/2 tablespoon pepper
Optional- cooked bacon crumbles, parsley, jalapeño, and red pepper flakes for toppings
Directions
1
In a large skillet, cook ground beef. Add minced garlic, salt, and pepper. Drain excess grease and add seasoned ground beef to the Crockpot slow cooker.
2
Add all remaining ingredients to slow cooker and cook on low for 6 hours or high for 4 hours, stirring occasionally.
3
Serve with your favorite cheeseburger toppings. Enjoy!
Nutrition Information
Yield: 8 cups, Serving Size: 1 cup
Amount Per Serving: 335 Calories | 20g Fat | 6g Total Carbs | 2g Fiber | 29g Protein | 4g Net Carbs
---
This will be one of your go-to favorites.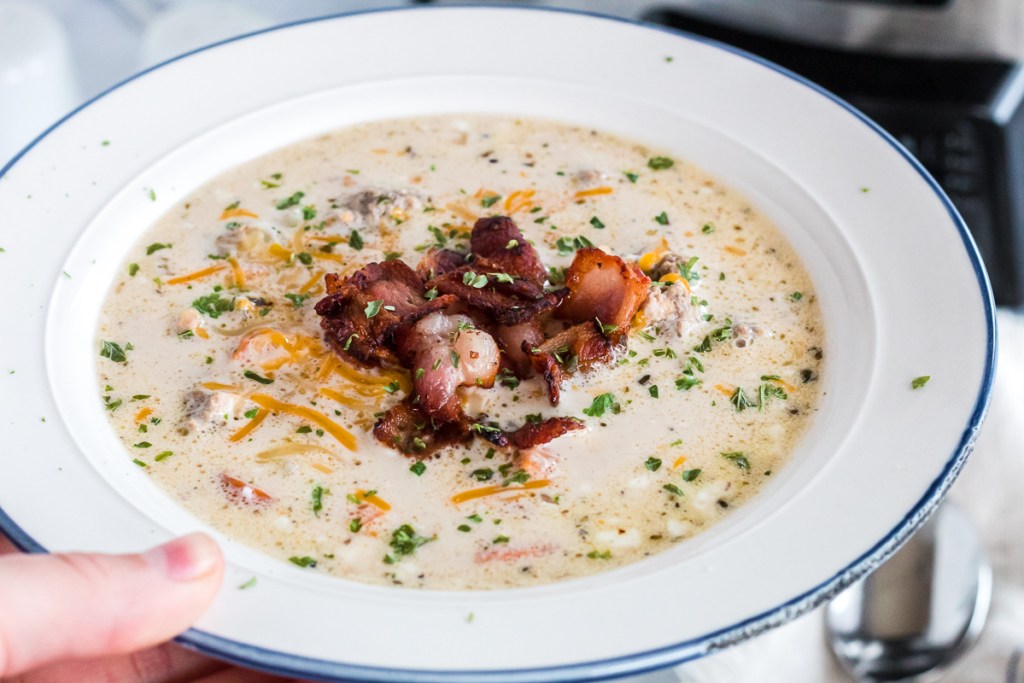 Who needs the grill when you can get all the same yummy burger flavors from this slow cooker soup!?
---
Try our insanely popular Keto Taco Soup, too!