Keto Cream Cheese Chicken Chili – Where Has This Been All My Life?!
This rich, creamy keto cream cheese chicken chili is exactly what you need this winter to warm your bones!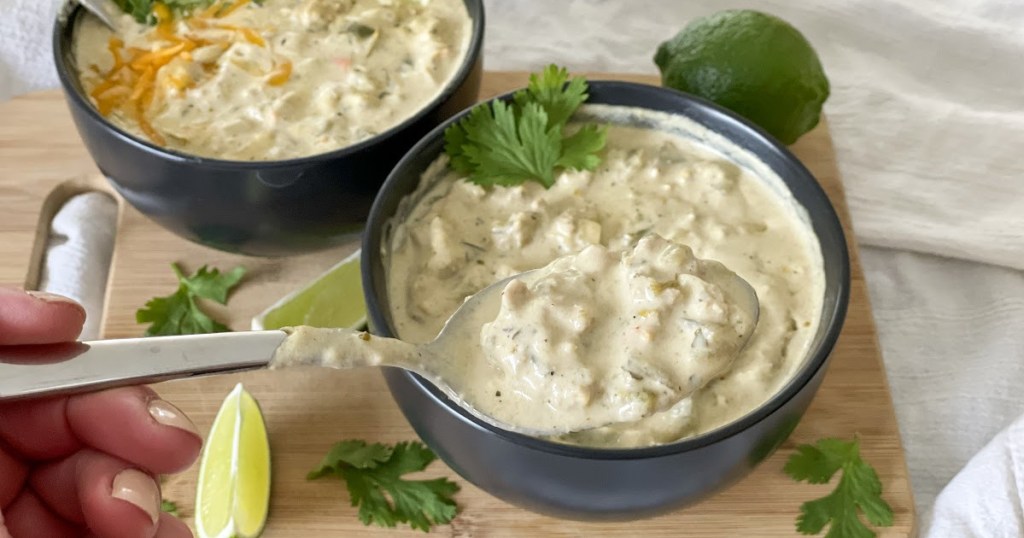 You'll love this variation on traditional chili!
Chili is one of my favorite meals. Especially during the colder months of the year. There are so many different chili recipes out there, it's impossible for me to pick a favorite. I gravitate towards beanless chili recipes to keep things as low carb and keto as possible.
But I have to say, this cream cheese chicken chili is the ultimate keto chili recipe. It's packed full of protein, low-carb vegetables, and creamy goodness. This recipe is made using ground chicken, an onion, green bell pepper, garlic, canned green chiles, heavy whipping cream, cream cheese, and chili seasonings. It's so flavorful!
Bundle on up with a bowl because it's bound to become a new favorite!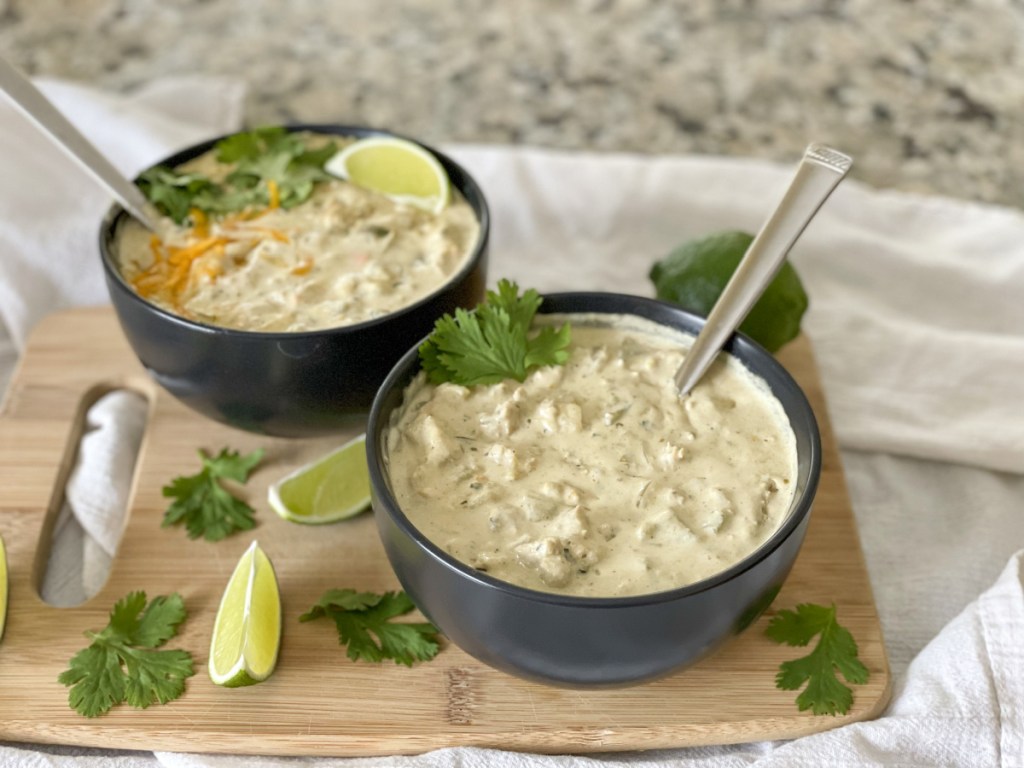 Tips for making the best keto cream cheese chicken chili:
You can use whatever kind of ground chicken your grocery store carries. I tried out a new brand called Mighty Spark and enjoyed it. In fact, it was actually the only ground chicken I could find at my grocery store. Chicken sausage would also be tasty in this recipe!
If you want a little more spice in this chili, add a 1/4 to 1/2 teaspoon red pepper flakes or top it with your favorite hot sauce.
The longer you let this simmer on the stovetop before serving, the better the flavor. If you're going to let it simmer for longer than an hour, add an additional cup of broth.
You can make this in a slow cooker instead of on the stovetop. Cook it on LOW for 4 to 5 hours or HIGH for 2 to 3 hours. I would also add an extra cup of liquid to keep it from getting too dry.
If you have any leftovers, the chili will keep in the fridge for up to 5 days or you can freeze it for up to 3 months.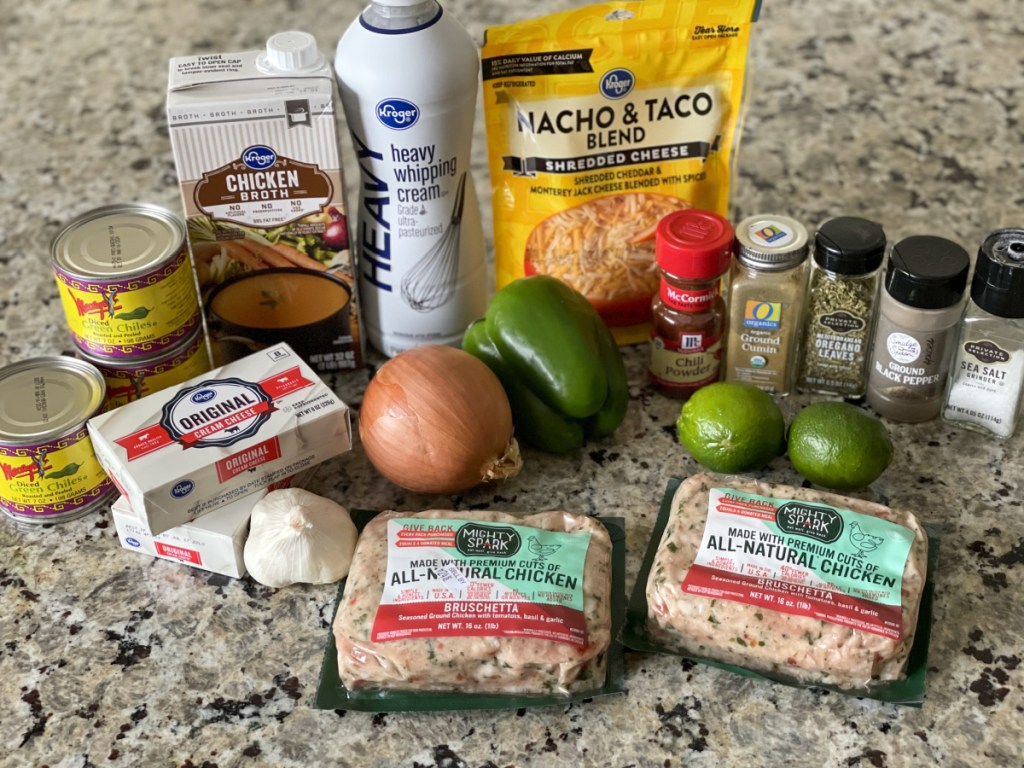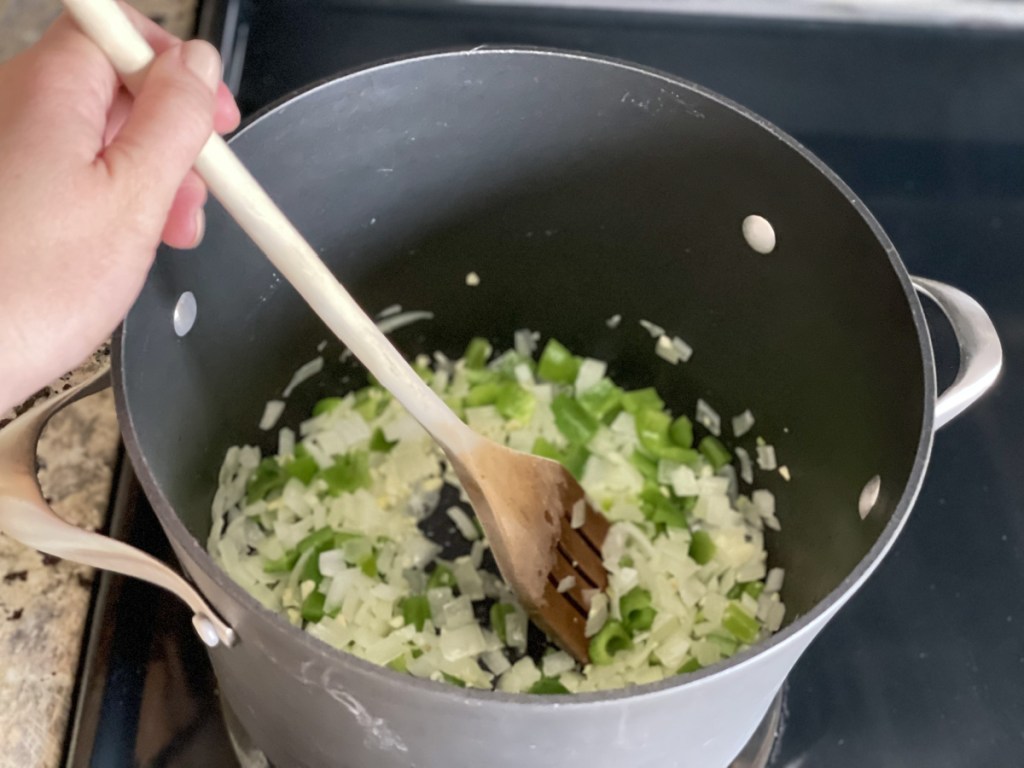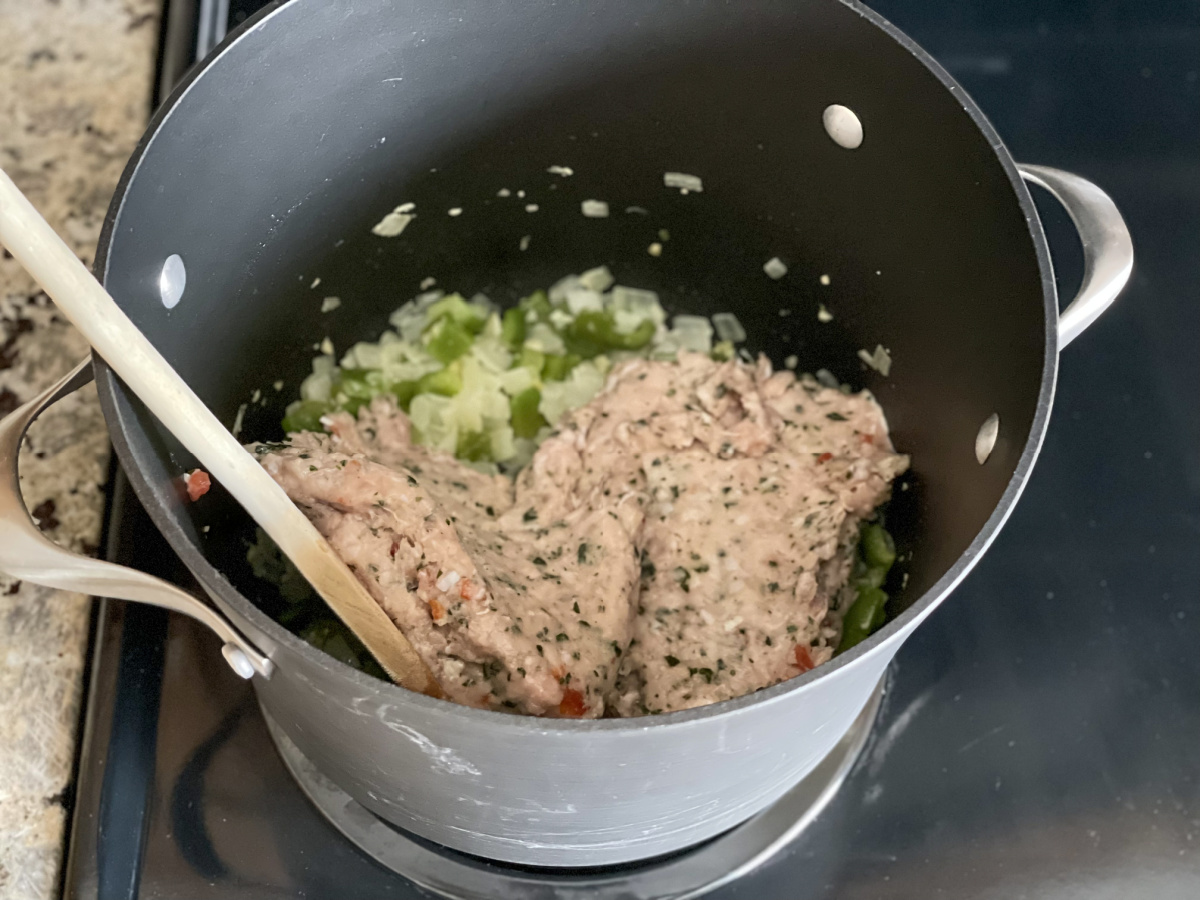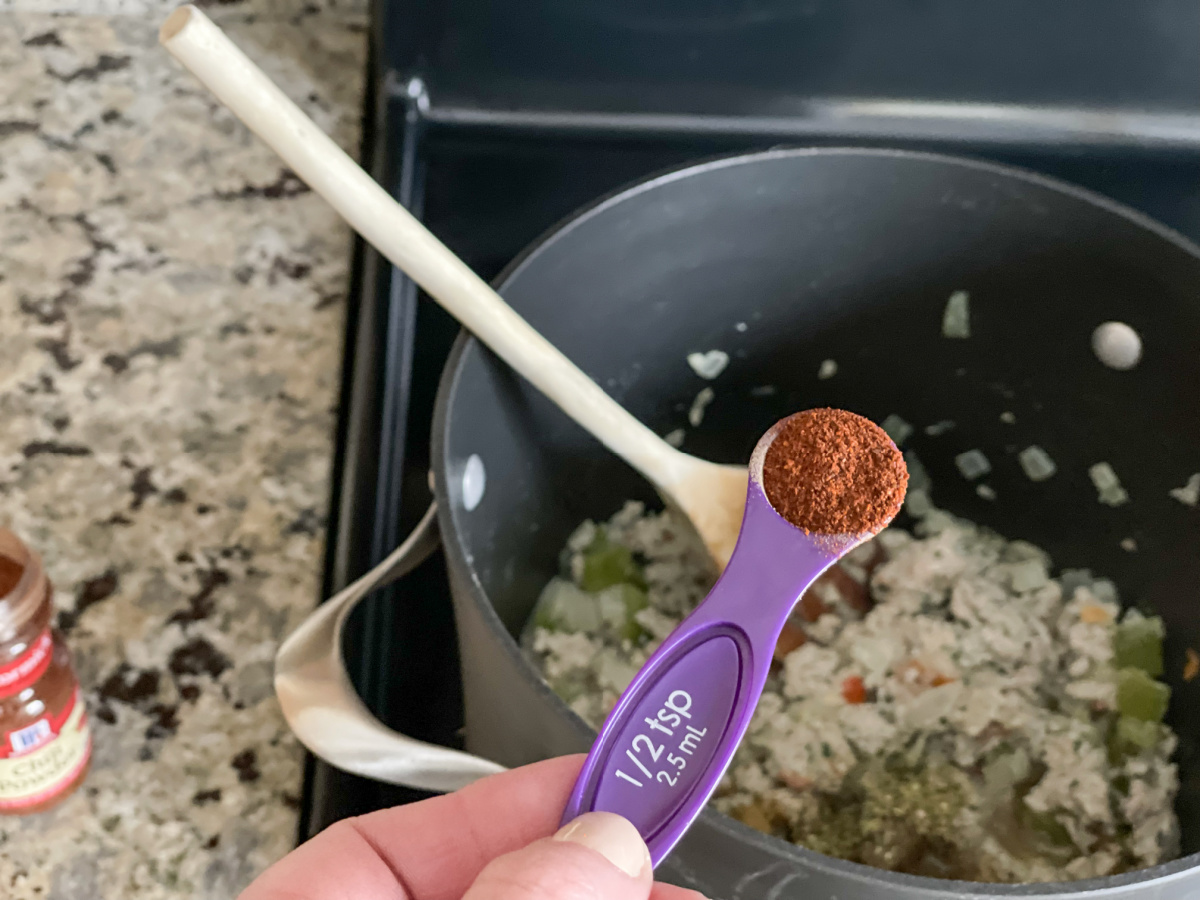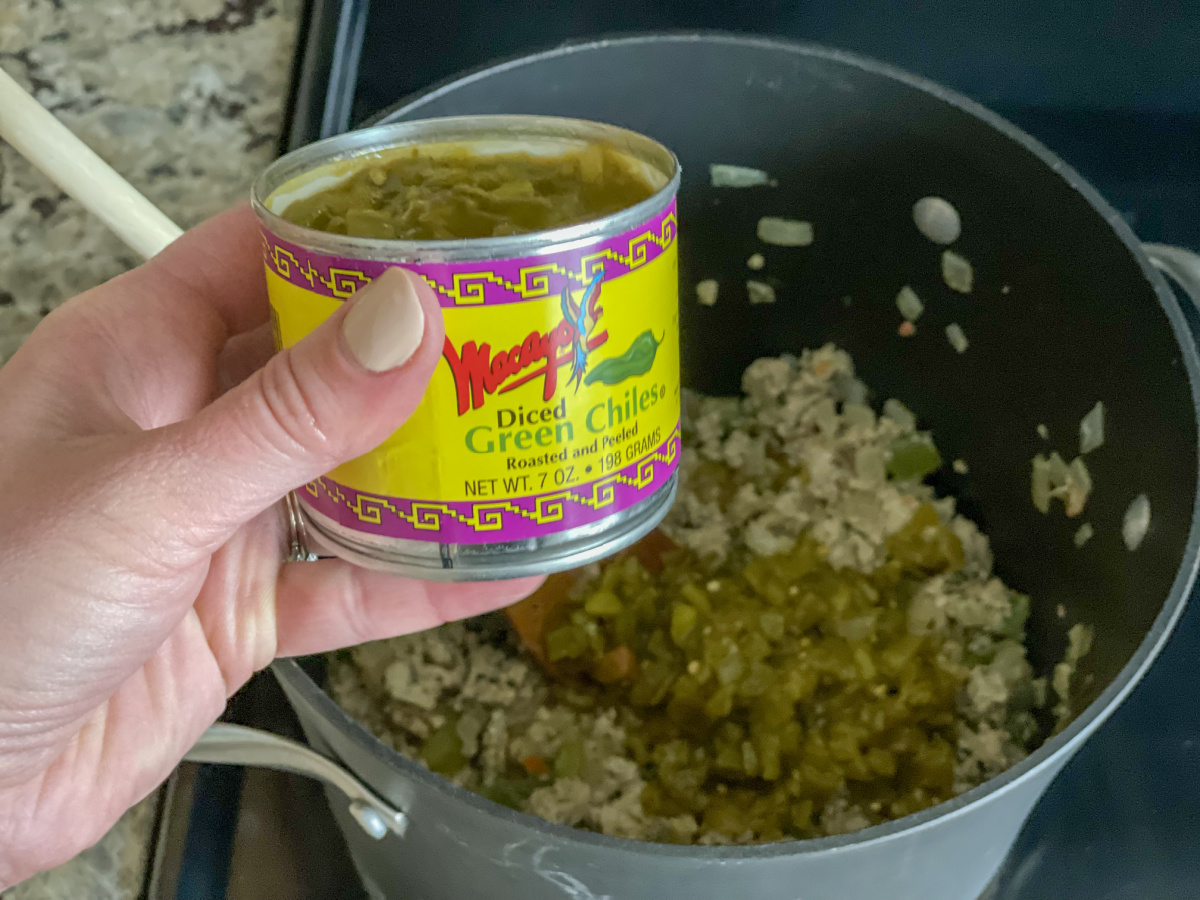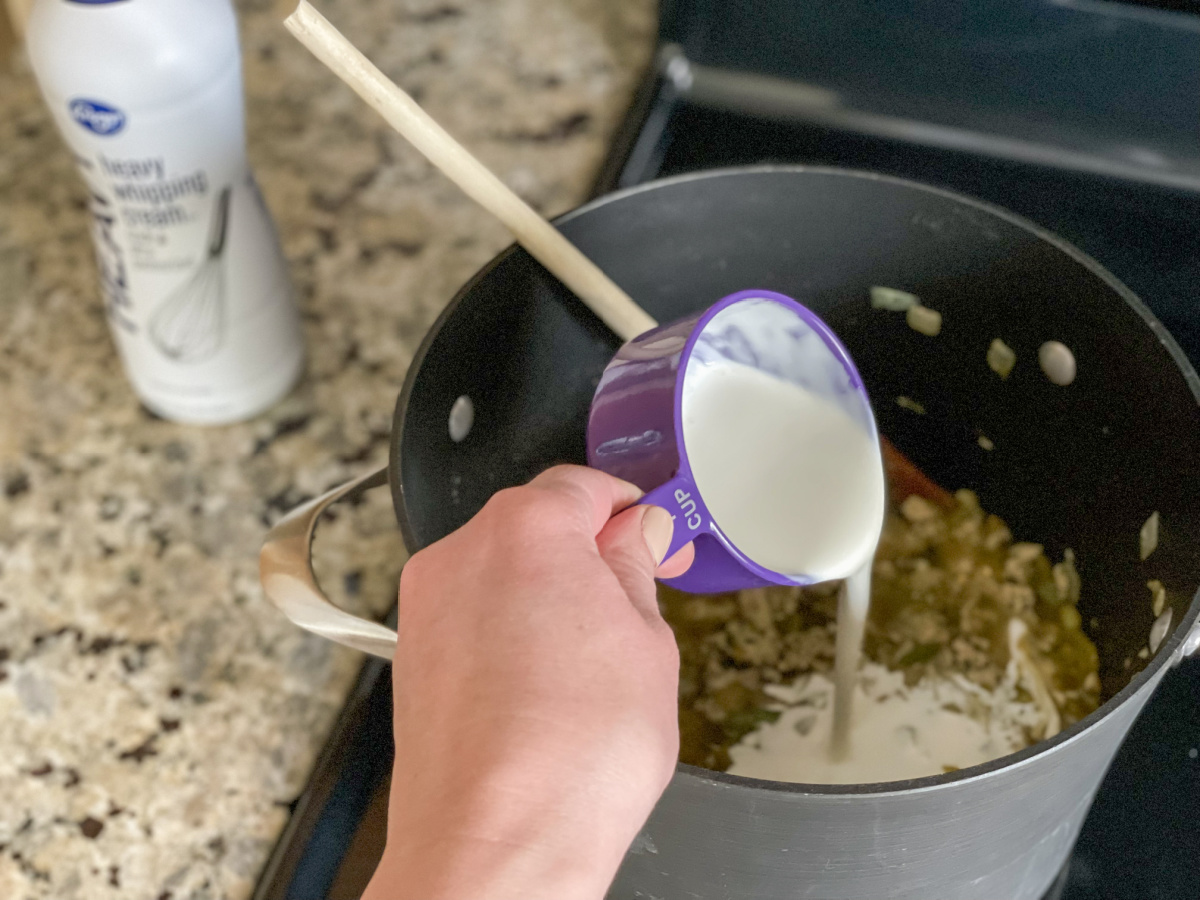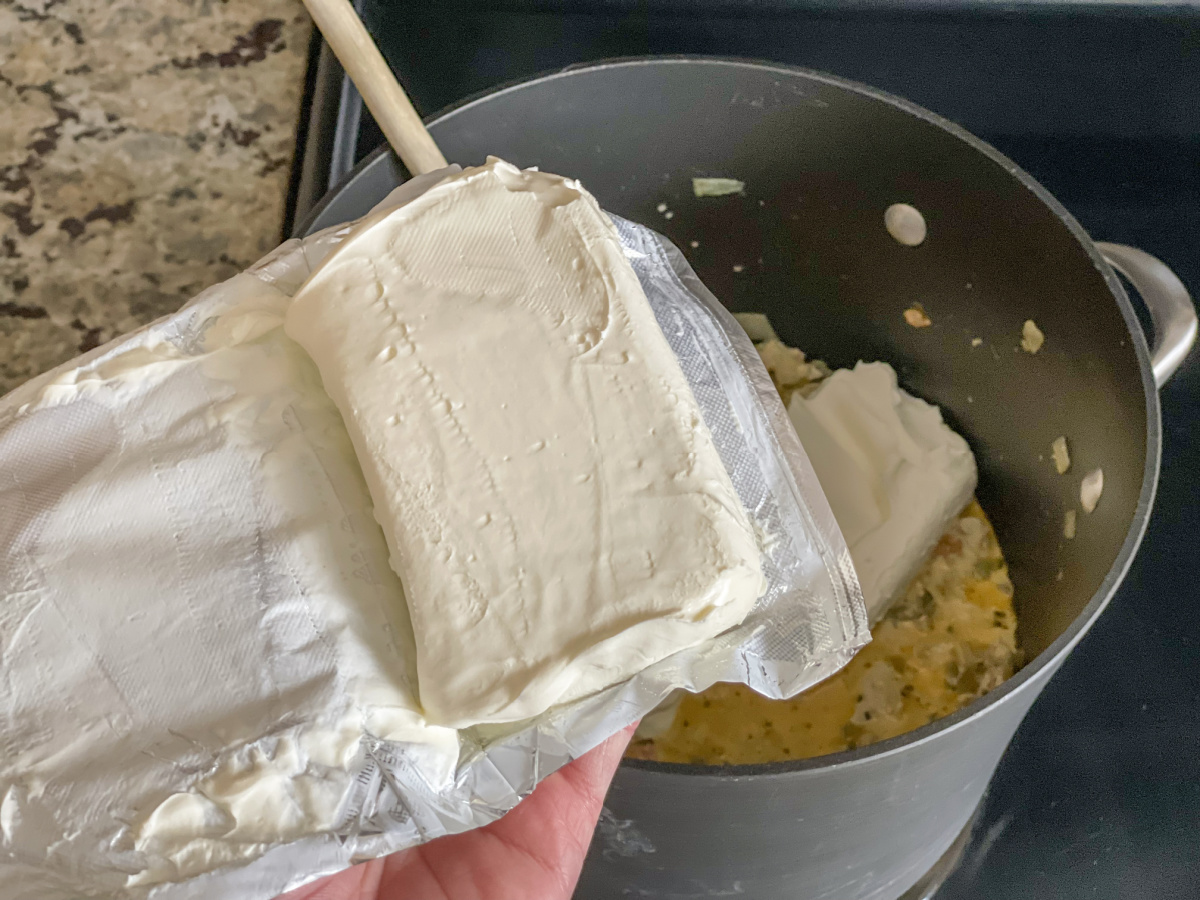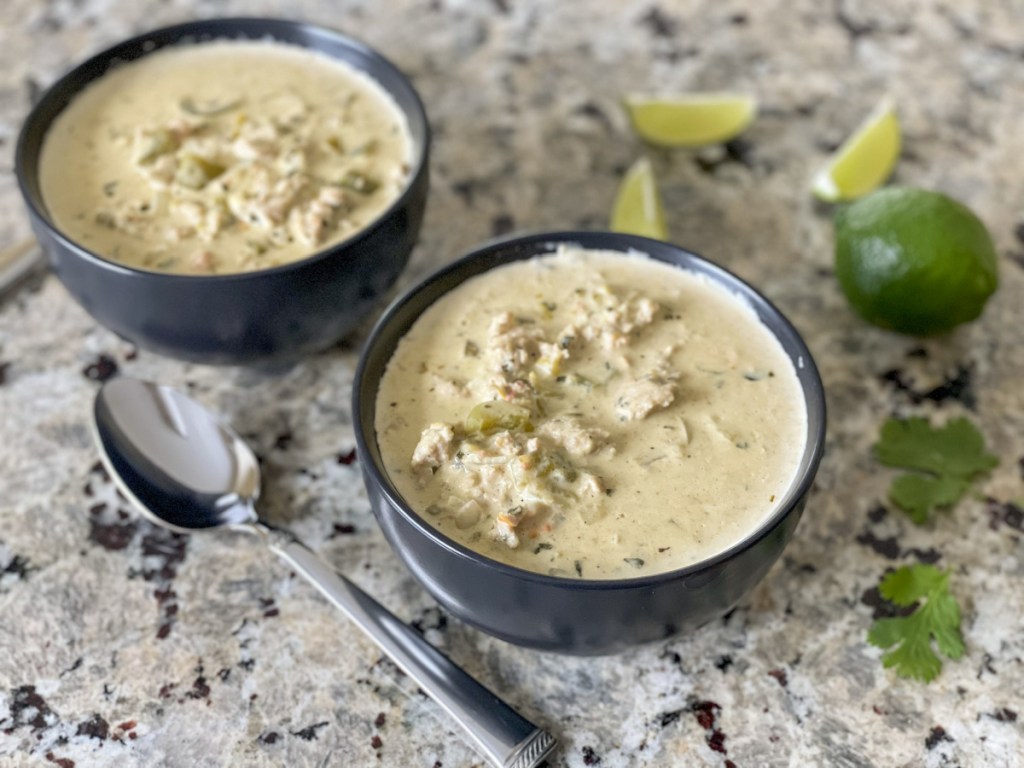 ---
Print
Keto Cream Cheese Chicken Chili
yield: 8 SERVINGS
prep time: 15 MINUTES
cook time: 45 MINUTES
total time: 60 MINUTES
Rich, creamy chili made with ground chicken, onions, peppers, green chilis, heavy cream, and cream cheese.
Ingredients
1 tablespoon butter or olive oil, for sautéing vegetables
1 medium yellow onion, chopped
1 green bell pepper, chopped
4 garlic cloves, minced
2 pounds ground chicken
2 teaspoons cumin
1 teaspoon chili powder
1/2 teaspoon oregano
2 teaspoons salt
1/2 teaspoon pepper
1 cup chicken broth
1 cup heavy whipping cream
juice from 1 lime
Optional toppings: fresh cilantro, lime wedges, shredded cheese
Directions
1
In a large saucepan or stockpot, heat butter or olive oil over medium heat. Add chopped onion and chopped bell pepper. Sauté for 3 to 5 minutes, until soft. Then add in the garlic and continue to cook for another 2 to 3 minutes.
2
Add the ground chicken to the stockpot and heat until the chicken is thoroughly cooked, about 10 minutes. Break up the ground chicken as needed.
3
Stir in cumin, chili powder, oregano, salt, and pepper.
4
Add the canned green chiles to the stockpot and stir to combine.
5
Stir in chicken broth and heavy whipping cream.
6
Add the cream cheese blocks to the stockpot and continue to simmer until the cream cheese has completely melted and is incorporated into the chili, about 10 to 15 minutes. Continue to stir occasionally.
7
Squeeze lime juice into the chili. Reduce heat to low to medium-low and let the chili simmer for at least another 15 minutes to help meld the flavors together.
8
Serve with a lime wedge, fresh cilantro, and shredded cheese if desired. Enjoy!
Nutrition Information
Yield: 8 servings, Serving Size: 1 cup
Amount Per Serving: 494 calories Calories | 41.6g Fat | 6.8g Total Carbs | 0.7g Fiber | 2.1g Sugar | 27.1g Protein | 6g Net Carbs
---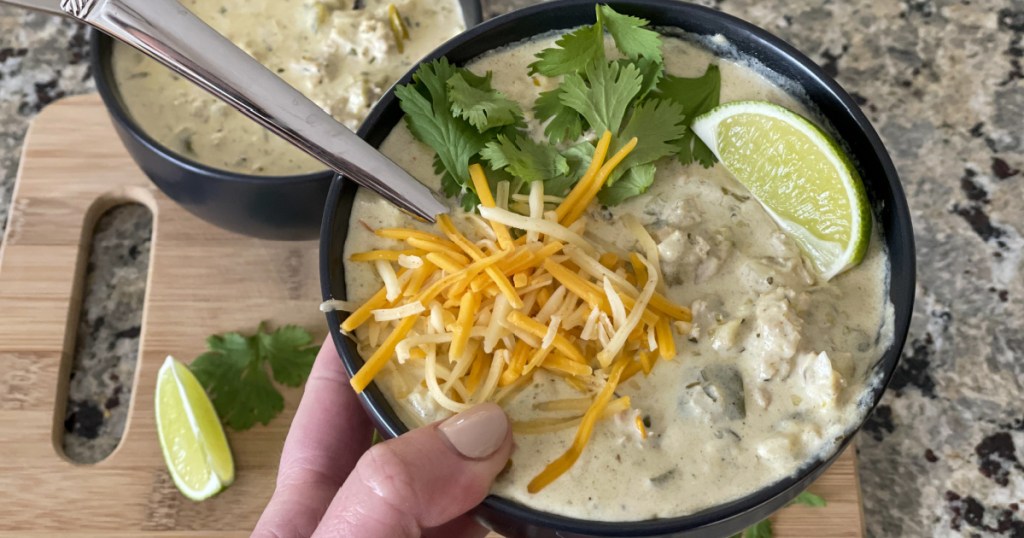 Cream cheese makes everything better, and this chili recipe is no exception.
This keto cream cheese chicken chili will make everyone in your house happy. To jazz it up even more, go crazy with some additional toppings — it's so good with lime, fresh cilantro, and shredded cheese. YUM!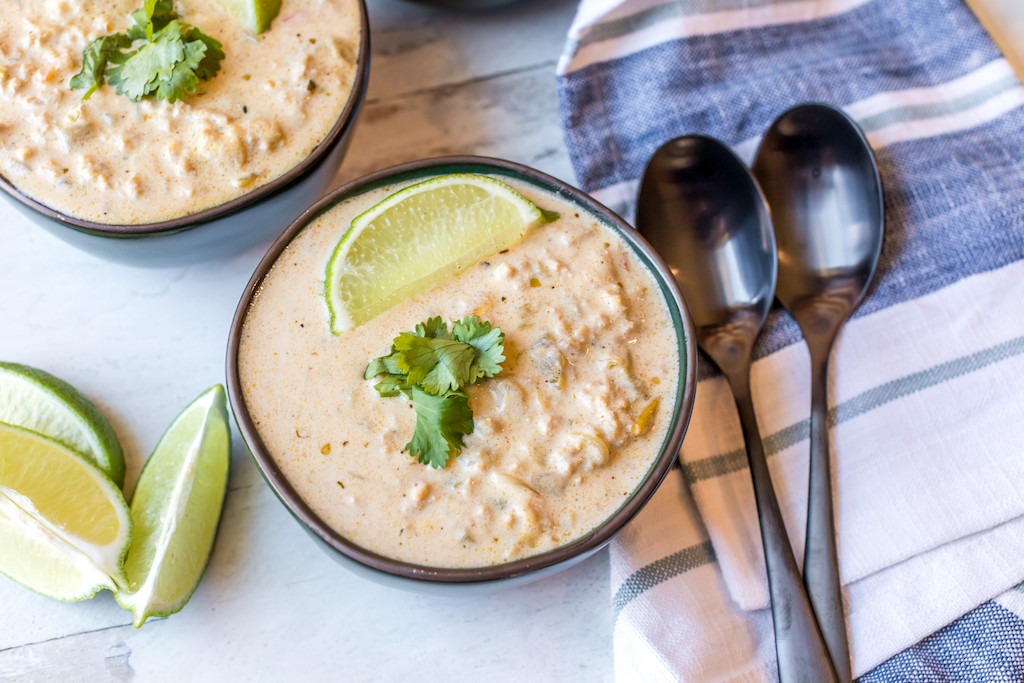 My Hip sidekick Jenna tried this keto cream cheese chicken chili and here's what she thought:
"This hearty and flavorful chili is amazing! My sister suggested having a chili cookoff this winter (we are very competitive lol!) and THIS is the recipe I will be using. It's unique, delicious, and I really can't get enough. I love how easy it was to make in just one pot, and the whole family ate it up (Mom win!). Plus, it reheats really nicely for lunch the next day."
---
Looking for more chili recipes? Check out this Wendy's copycat chili recipe.