Keto Beef Stew in the Crockpot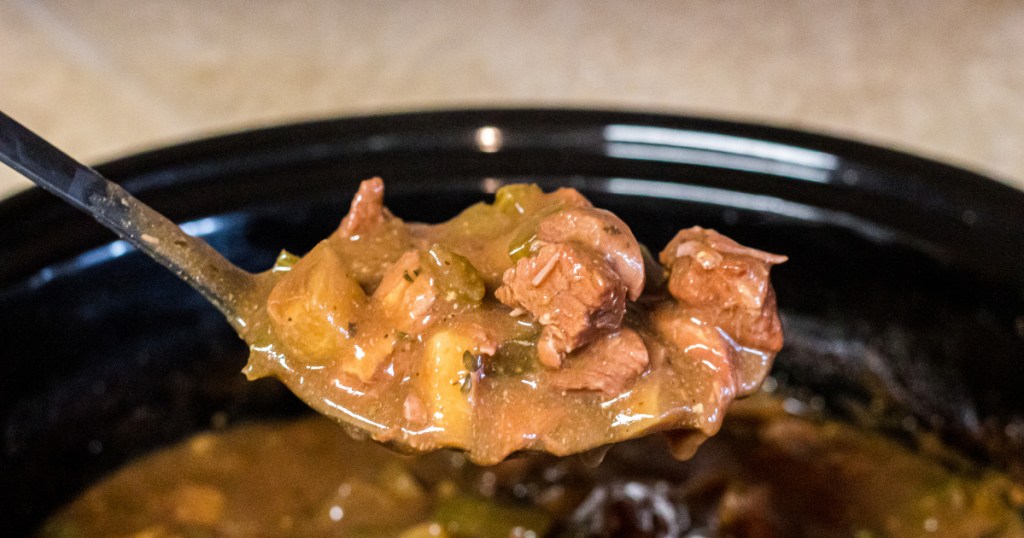 'Tis the season for soups and stews!
This savory low-carb stew is the perfect keto dinner idea for colder nights. Made with tender chunks of beef and fresh vegetables, this stew is packed with hearty flavor. With beef stew, you usually toss your meat in all-purpose flour to have a creamy broth but with this low-carb version, we use coconut flour to get the same effect.
After several hours in the Crockpot slow cooker, the stew is ready when you are with minimal effort on your end!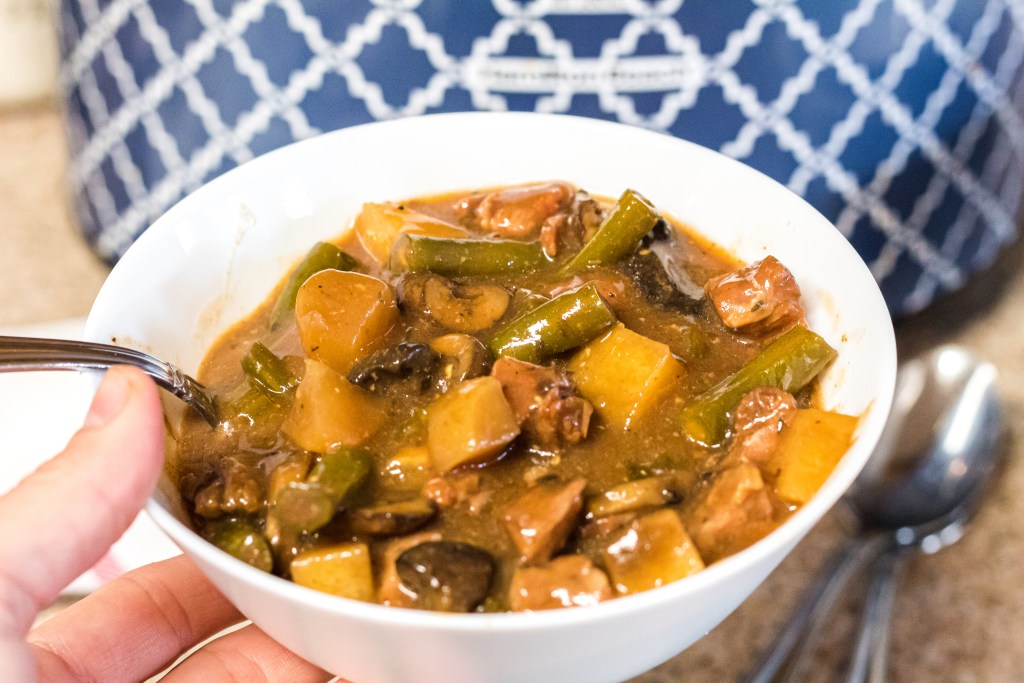 Hip Tips:
Sear meat first to really seal in the flavor before adding to the slow cooker.
Slow and steady wins the race—cook on low for 8 hours to tenderize the meat and let all the flavors develop.
I used fresh vegetables, but a bag of frozen mixed vegetables will do the trick and save you even more time while prepping.
After your first bite, you won't be able to resist a second helping! This savory stew is bursting with rich, meaty, comforting flavors having the whole family asking for more!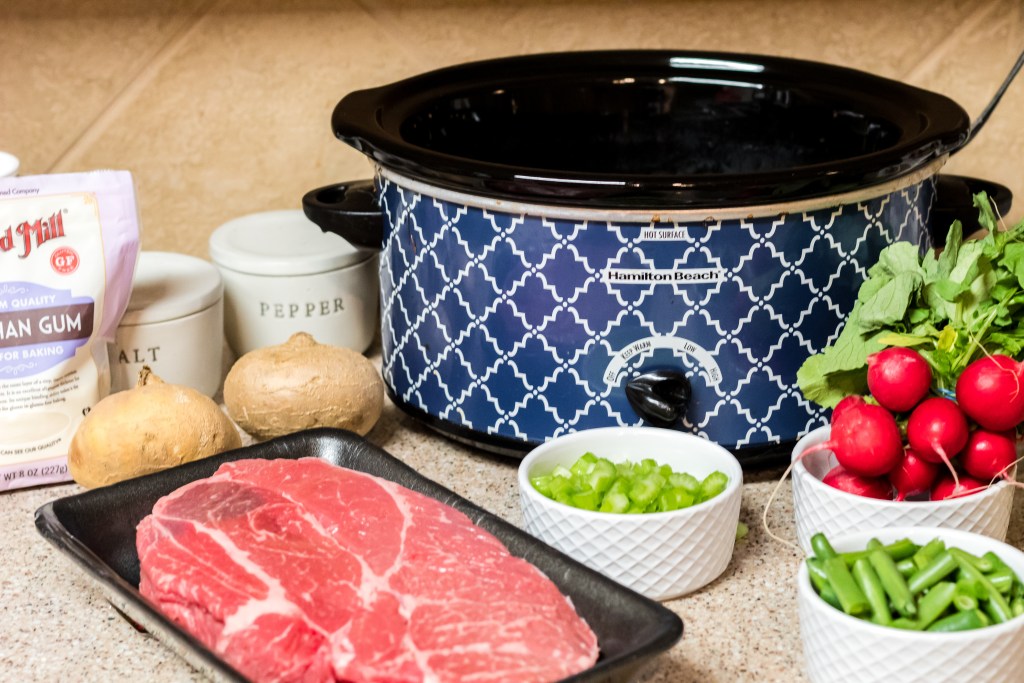 You can even switch up the recipe and add any veggies you want to suit your family's tastes.
Who doesn't love a bowl of hearty meat and veggie stew to warm up with?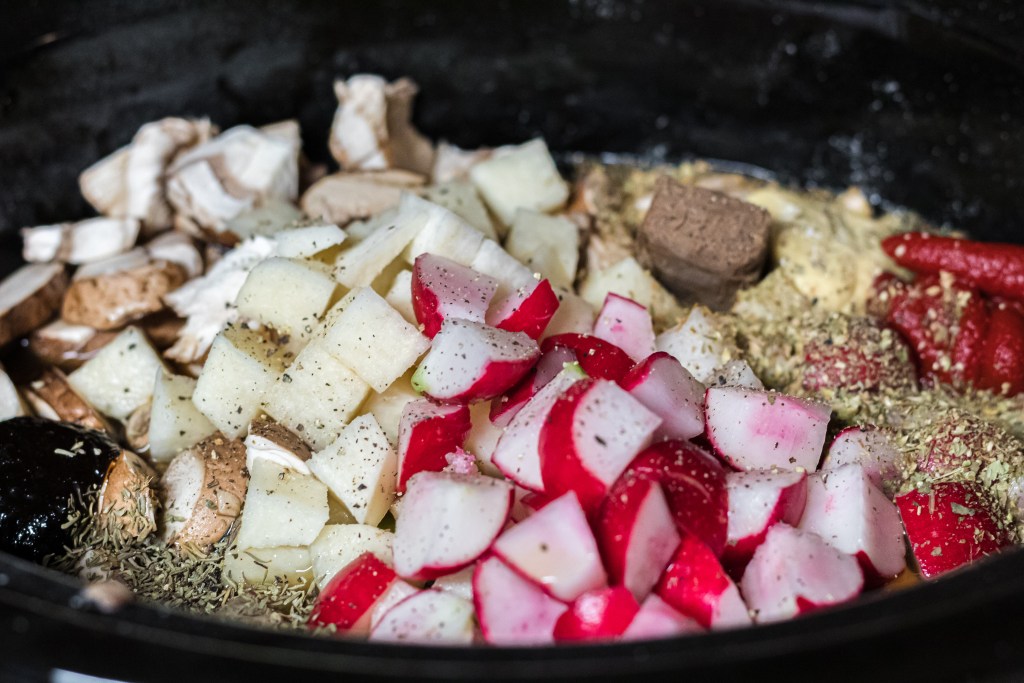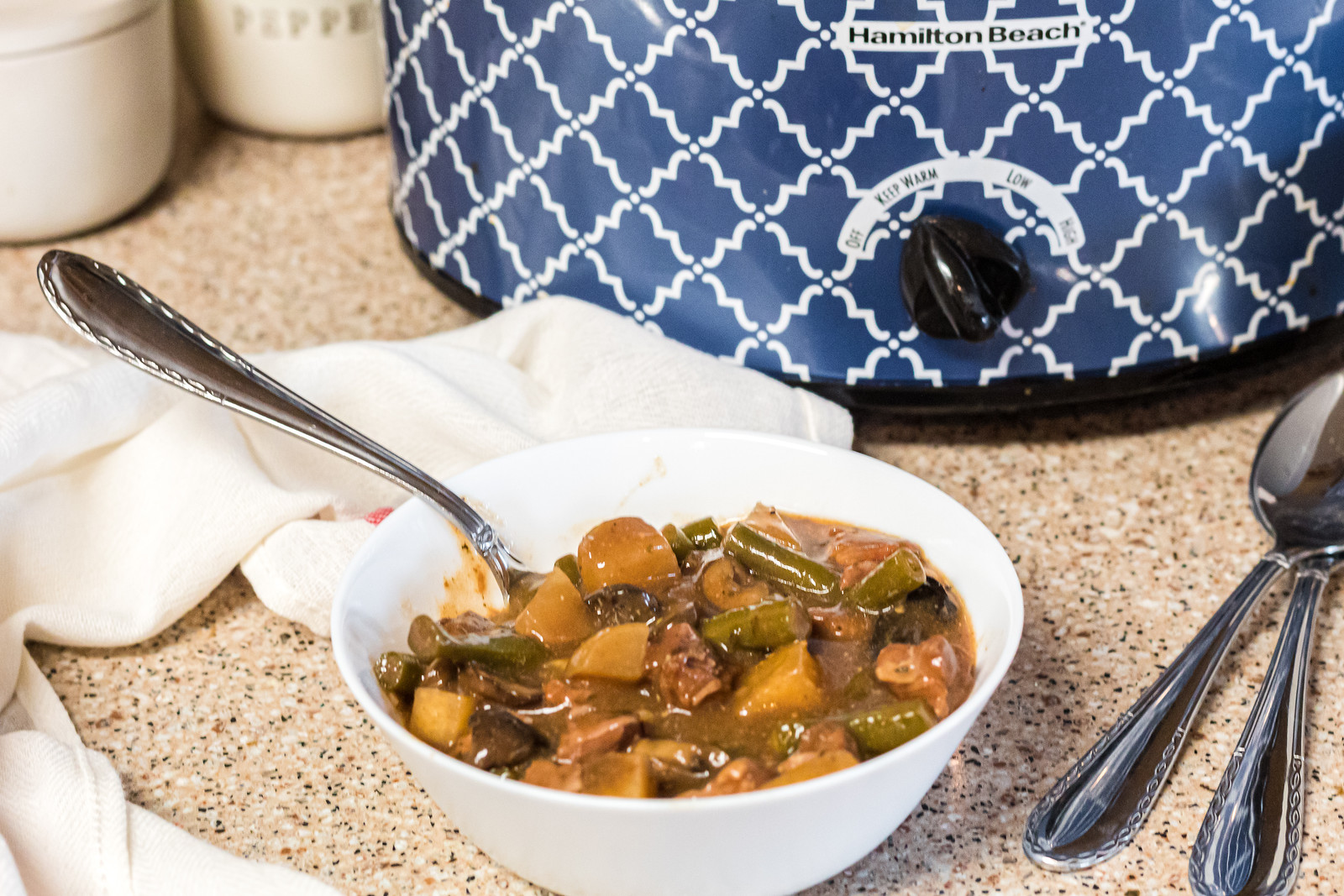 ---
yield: 7 SERVINGS
prep time: 20 MINUTES
cook time: 7 HOURS
total time: 7 HOURS 20 MINUTES
Low-carb beef stew brings rich flavors together in the Crockpot, making it a perfect dinner on cold weeknights.
Ingredients
2 lbs. beef stew meat or chuck roast cut up into 1" pieces
2 tablespoon coconut flour
1 tablespoon xanthan gum
1 tablespoon minced garlic
2 tablespoon Kerrygold butter
1 cup mushrooms, chopped
1 cup radishes, diced
1 cup jicama, diced into 1/2" cubes
1 cup green beans
1 cup celery, chopped
1 small onion, chopped
1 tablespoon Worcestershire or coconut aminos
1 tablespoon dijon mustard
1 teaspoon rubbed sage
1 teaspoon thyme
1 teaspoon oregano
1 tablespoon salt
1 tablespoon pepper
3 cups organic beef broth
1 tablespoon tomato paste
Directions
1
In a large bowl, add in 1" cuts of stew meat, coconut flour, salt, and xanthan gum and toss. You want the stew meat to have a nice coating of flour.
2
In a large skillet, melt butter and garlic. Once butter is melted add in floured stew meat over medium heat and sear for about 2-3 minutes.
3
While stew meat is searing, add all remaining ingredients to slow cooker.
4
Once the stew meat is seared, add to slow cooker and stir. Set slow cooker to low and cook for 6-8 hours.
Nutrition Information
Yield: 7 cups, Serving Size: 1 cup
Amount Per Serving: 217 Calories | 8g Fat | 8g Total Carbs | 4g Fiber | 27g Protein | 4g Net Carbs
---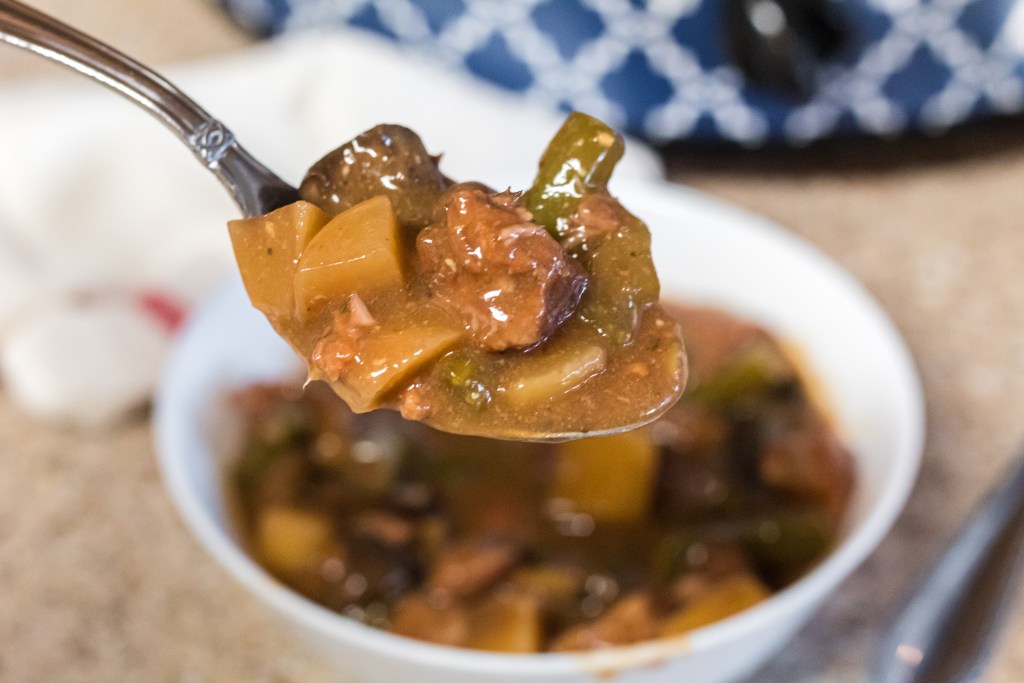 This stew is the perfect way for the whole family to end a busy day. Yum! 😋
---
Looking for another quick dinner idea? Try out this chicken salsa soup!