Savory Keto Pumpkin Soup (The Official Low-Carb Comfort Food of Fall)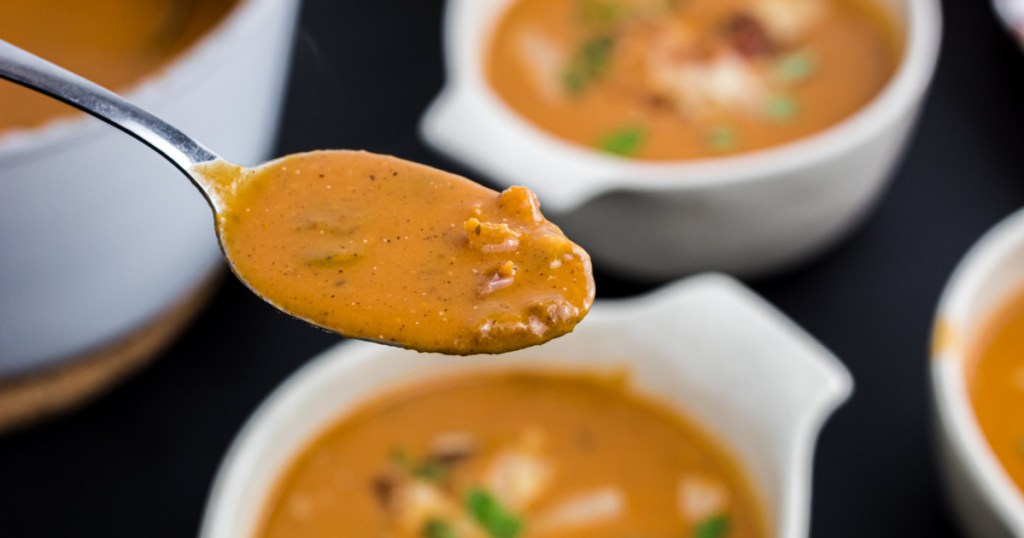 Delicious keto comfort food!
There's nothing I love more than a warm bowl of soup on a cool fall day. So I'm excited to share with you one of my new favorite soups. This low carb pumpkin soup is smooth, creamy, and oh so hearty. It makes for a delicious keto-friendly meal you'll want to serve again and again!
Better yet, you'll love how easy it is to make in one pot on the stove!
This low carb recipe is simple to make for a quick lunch or dinner. It's packed full of flavor and is perfect to eat alone or as a delicious dip for your keto grilled cheese. 😋
Recipe tips to keep in mind when making keto pumpkin soup:
While they're optional, adding toppings like pumpkin seeds, shredded parmesan cheese, and bacon really give this simple soup a rich taste that even the heartiest eaters will love.
Make sure the cream cheese is at room temperature prior to adding to the mix. This will help make sure it melts perfectly into the soup.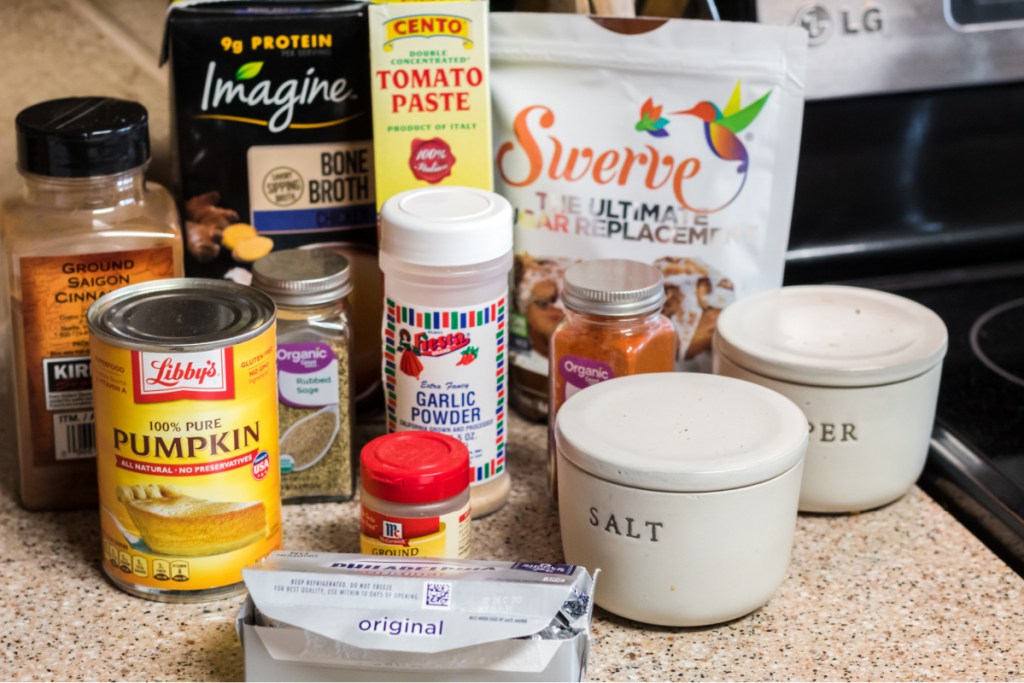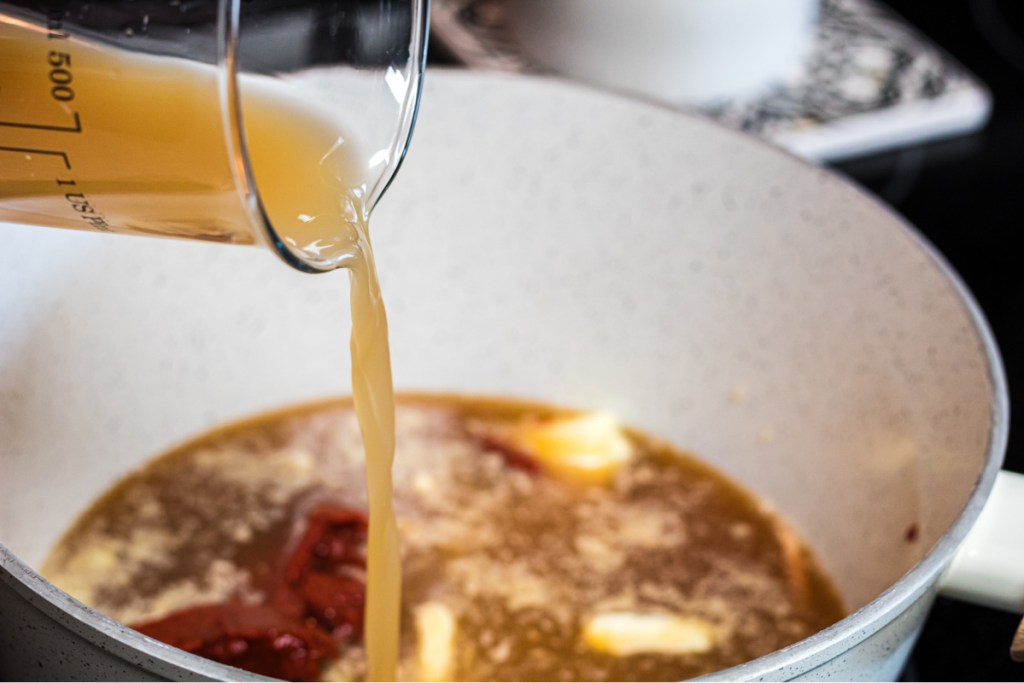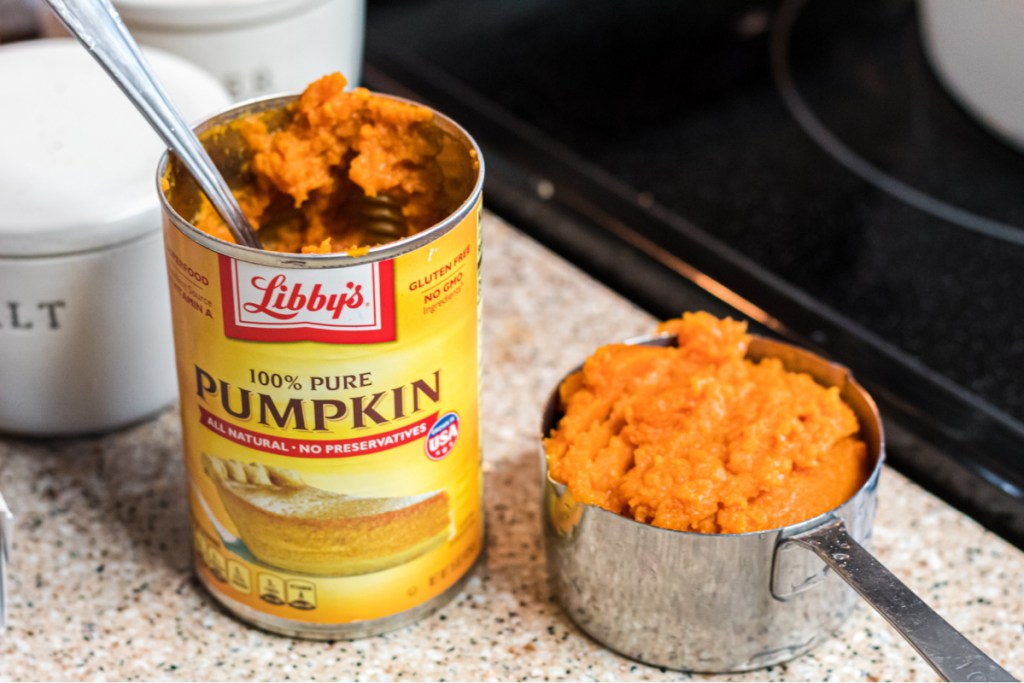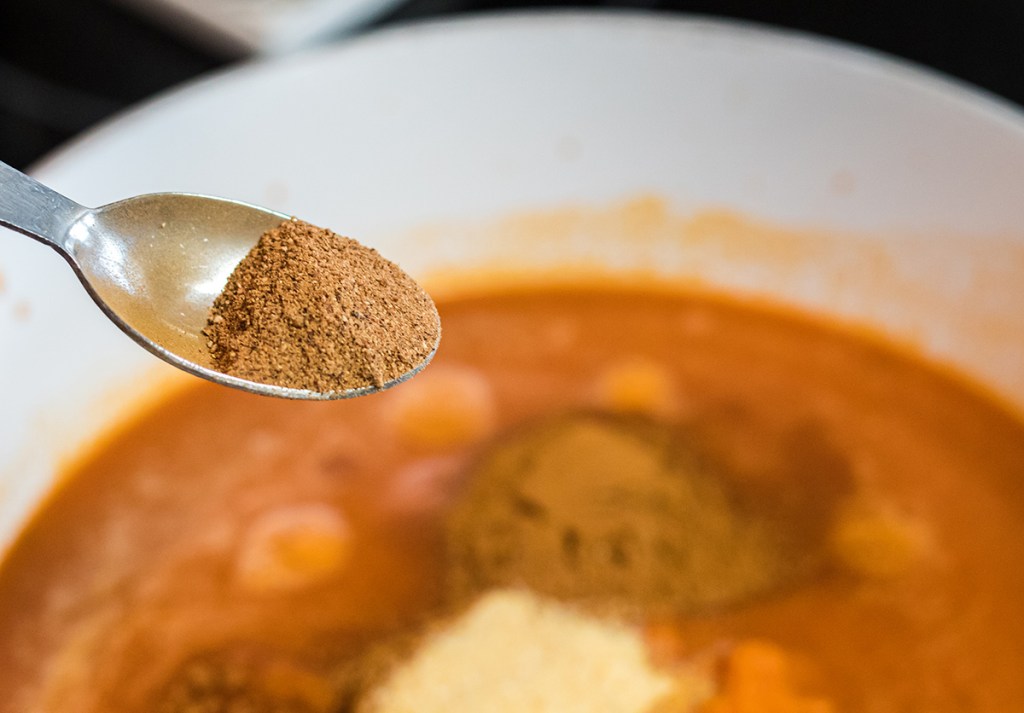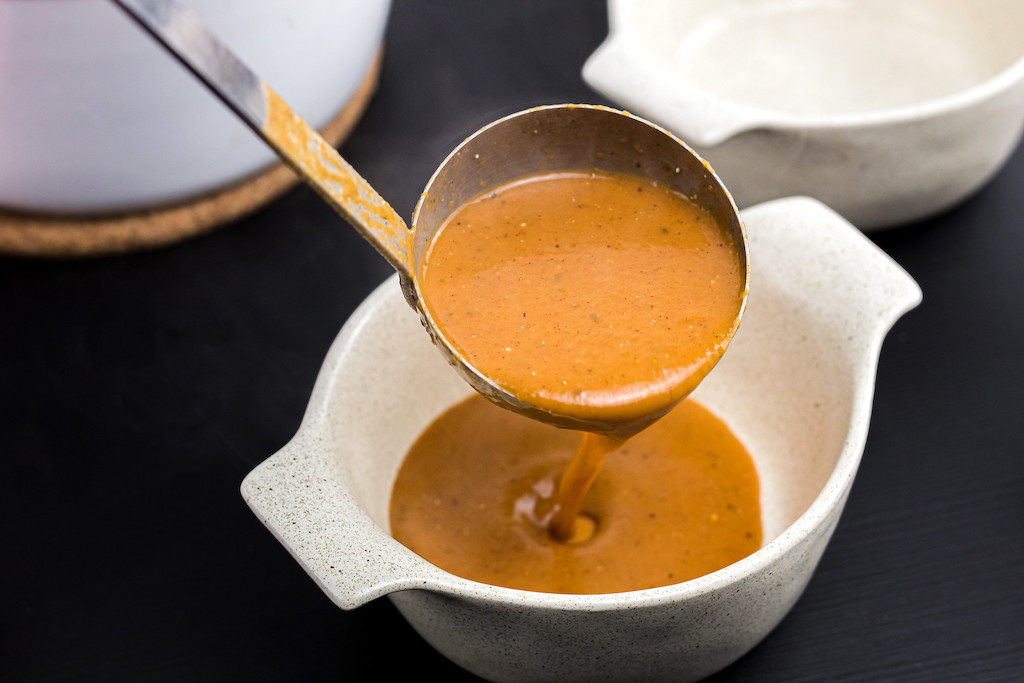 ---
yield: 6 SERVINGS
prep time: 5 MINUTES
cook time: 30 MINUTES
total time: 35 MINUTES
This delicious low-carb pumpkin soup will be your new fall favorite!
Ingredients
Soup:
3 tablespoons butter
3 large tablespoons tomato paste
14 oz. can or 2 cups pumpkin puree
4 cups chicken broth
2 teaspoons apple cider vinegar
1/2 teaspoon sage
2 teaspoons cinnamon
1/2 teaspoon nutmeg
1 teaspoon garlic powder
1 teaspoon salt
1/2 teaspoon pepper
4 oz. cream cheese, cubed and at room temperature
1/3 cup heavy cream
Toppings (optional):
crumbled bacon
shredded parmesan cheese
pumpkin seeds
Directions
1
In a large saucepan, whisk all ingredients together, except for the cream cheese and heavy cream, over medium heat for 10 minutes.
2
Add in the room-temperature cream cheese and heavy cream and stir. Let the soup simmer on low heat for 20 minutes.
3
Serve soup and top with crumbled bacon, parmesan cheese, and pumpkin seeds. Enjoy!
Nutrition Information
Yield: 6 cups, Serving Size: 1 cup
Amount Per Serving: 244 Calories | 18g Fat | 12.5g Total Carbs | 3g Fiber | 4.5g Sugar Alcohol | 6g Protein | 5g Net Carbs
---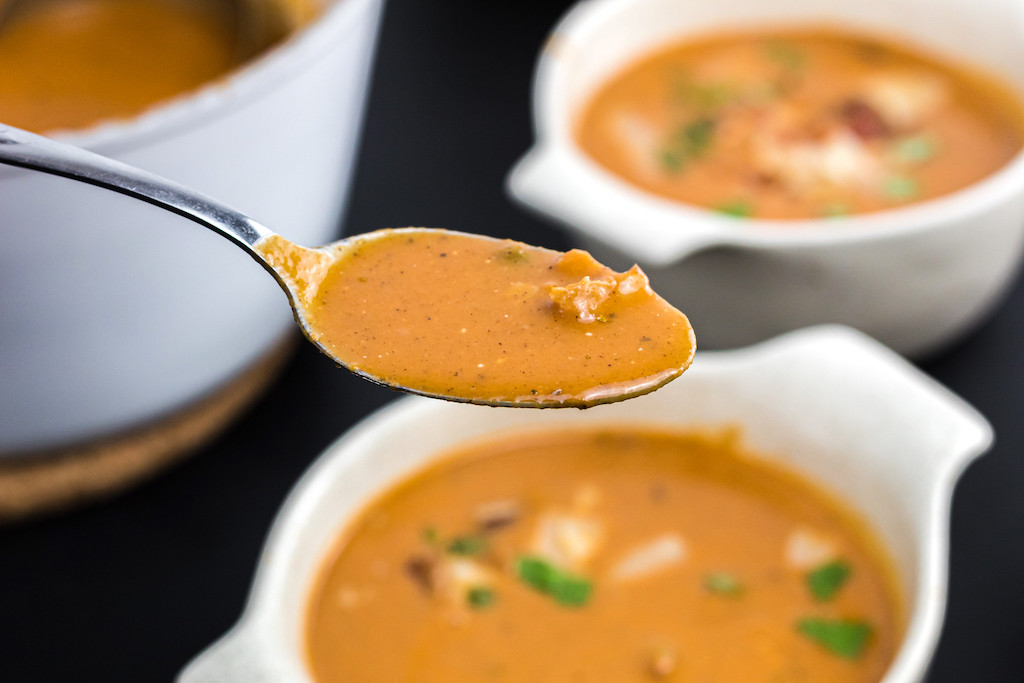 Fall flavors in full effect! 🍂🎃🥣
Nothing against classic chicken noodle soup, but when fall arrives, you need a standout soup to embody all the sweet and savory spices synonymous with this time of year. Whether you're serving as an appetizer to an entree or adding in some shreds of rotisserie chicken to make this soup a more filling meal, this is a must-make soup recipe for the season!
My team member, Jenna, gave this recipe a test for me, and here's what she had to say:
"This soup was beyond delicious and was so flavorful! I ended up eating a second bowl as soon as I finished taking photos of the dish. I love how easy it was to make and how it is so perfect for fall! This is for sure going into my keto comfort food rotation." – Jenna
---