Creamy Keto Tomato Basil Soup
Keto soups to warm the soul!
We're taking on a classic, but making it ketofied! This rich keto tomato soup only requires a few ingredient swaps to make it low carb, but still oh so satisfying. And our take on the classic adds in basil for a bold flavor with a creamy texture that will taste like you spent hours in the kitchen stewing, but luckily, it is a very easy recipe!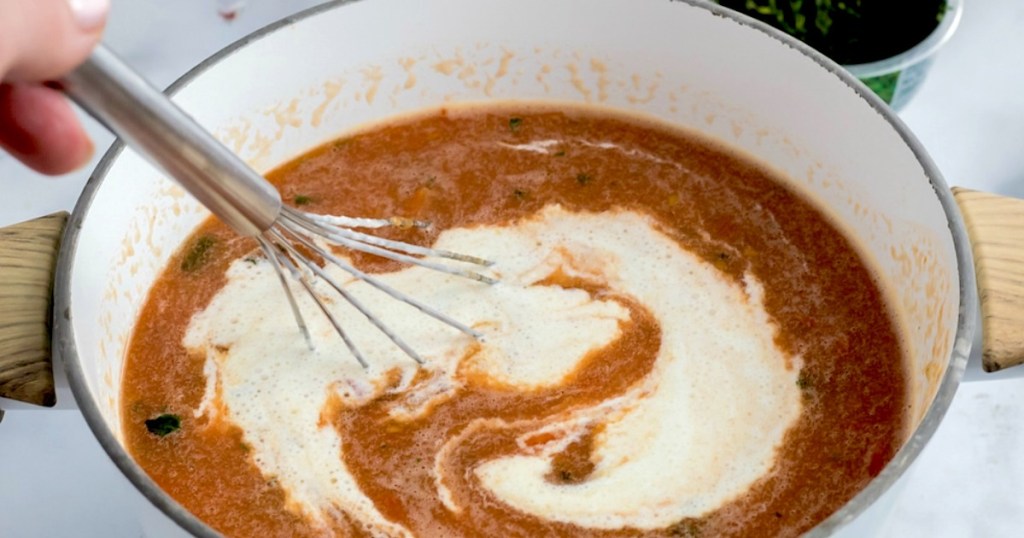 Hip tips for making Keto Tomato Basil Soup:
To ensure a smooth and creamy texture, strain your tomato purée before adding into the saucepan. This will eliminate all skins from the tomatoes that did not get puréed.
For a thicker consistency, add in 1-2 teaspoons of xanthan gum to the soup.
Turn it up a notch with crumbled bacon bits, cheddar cheese, or sour cream dolloped on top.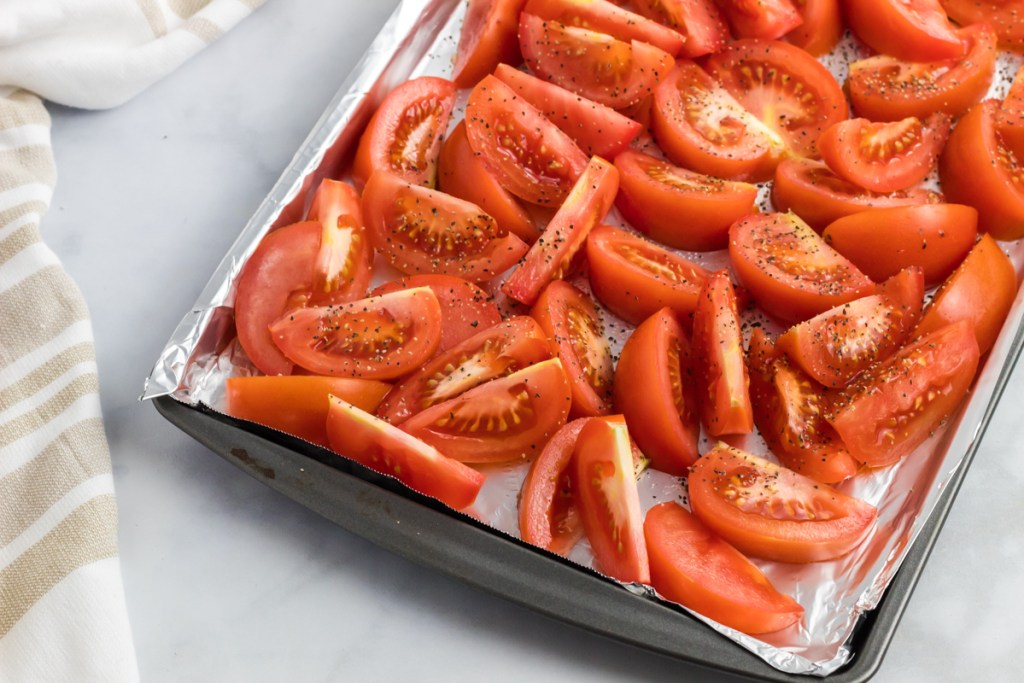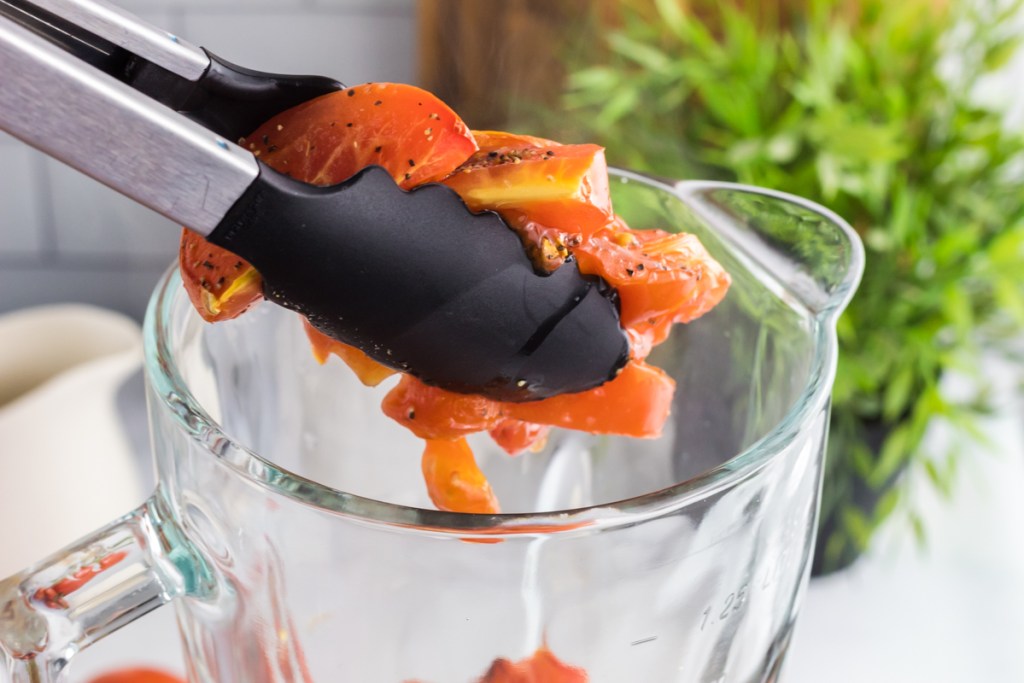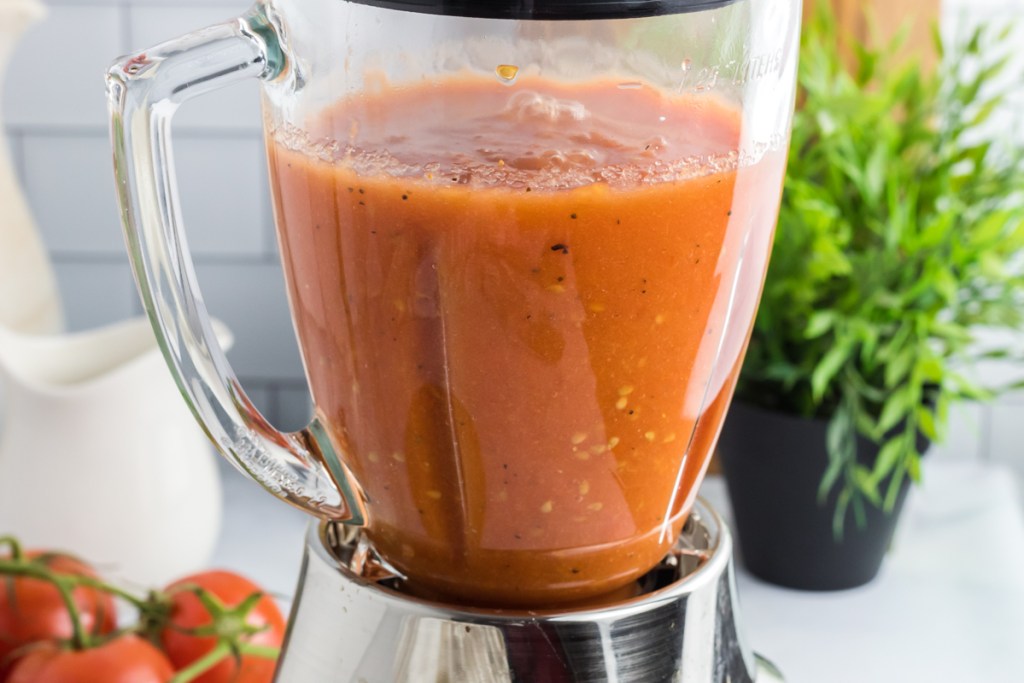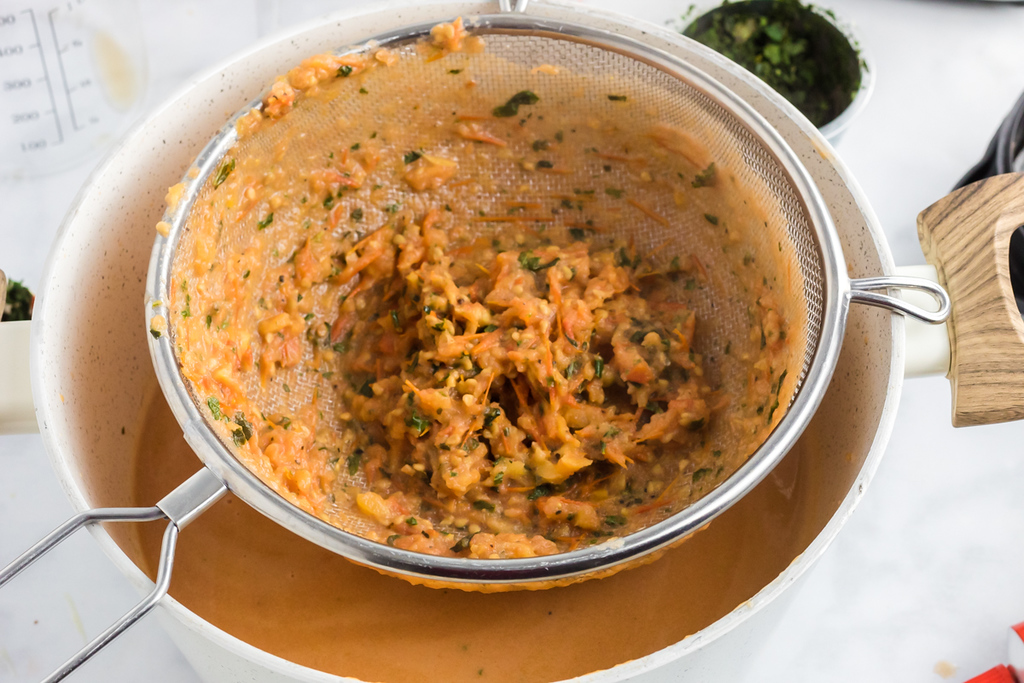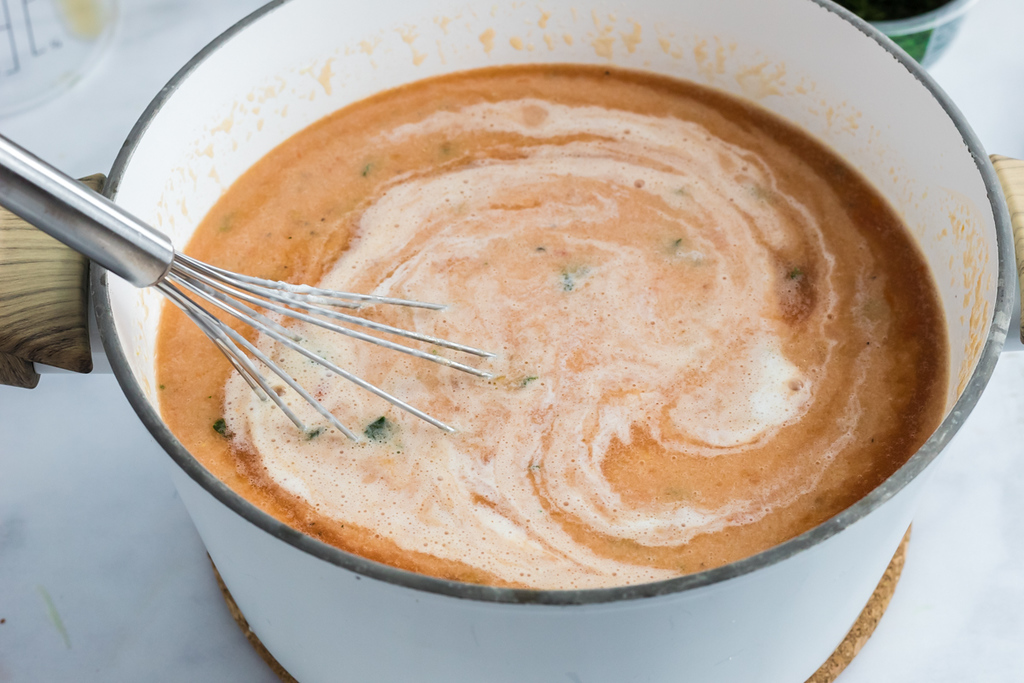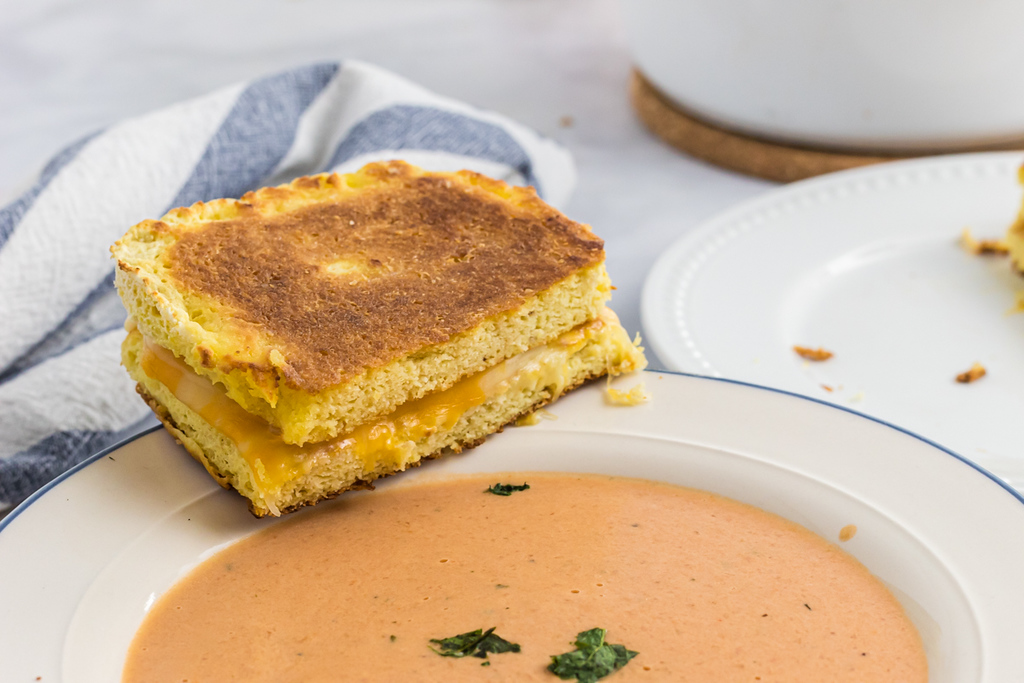 That grilled cheese sandwich above is keto-friendly, too!
---
Print
Keto Tomato Basil Soup
yield: 6 SERVINGS
prep time: 30 MINUTES
cook time: 20 MINUTES
total time: 50 MINUTES
A twist on classic tomato soup with bold basil and a creamy finish to be the keto-friendly soup of your dreams.
Ingredients
7-8 medium size tomatoes (should be around 4 cups)
1 teaspoon salt
1 teaspoon pepper
1 teaspoon garlic powder
2 cups vegetable broth
3 tablespoons tomato paste (if you are wanting a stronger tomato taste, you can add an additional tablespoon)
4 tablespoons butter
1 cup heavy whipping cream
1 teaspoon xanthan gum (optional, if you are wanting a thicker soup)
1 to 2 tablespoons fresh chopped basil
Directions
1
Preheat oven to 425 degrees. Line a large baking sheet with aluminum foil.
2
Slice tomatoes into quarter size pieces and place them on the baking sheet. Sprinkle salt, pepper, and garlic powder over tomatoes and roast for 20 minutes.
3
Remove from oven and allow tomatoes to cool off for 10 minutes before adding to the blender.
4
After cooling, add tomatoes and any juice that has extracted into a blender. Purée tomatoes until smooth. This should take 30-40 seconds. For the creamiest texture possible, strain the tomato purée into a medium-size saucepan.
5
Simmer the tomato purée over low heat on the stove.
6
Add broth, tomato paste, butter, and heavy whipping cream to the purée and continue to simmer for 20 minutes, whisking occasionally to prevent scorching.
7
After simmering, give the soup a quick taste (careful, it will be hot!) and determine if additional salt is needed to suit your preferences. Add in fresh basil and serve. Enjoy!
Nutrition Information
Yield: 6 cups, Serving Size: 1 cup
Amount Per Serving: 235 Calories | 25g Fat | 8g Total Carbs | 2g Fiber | 2g Protein | 6g Net Carbs
---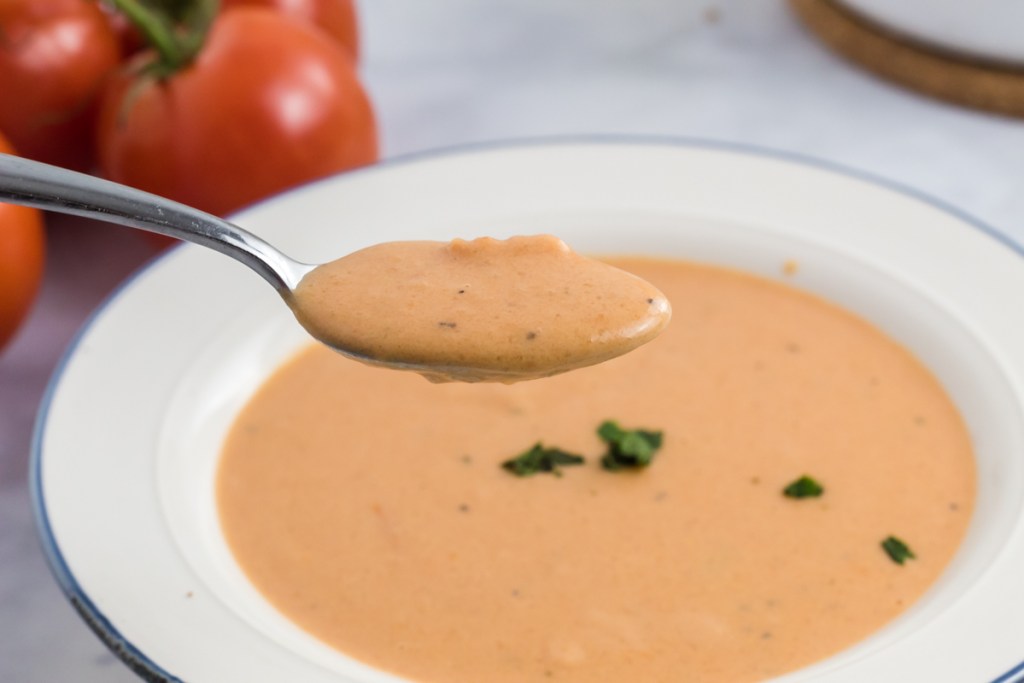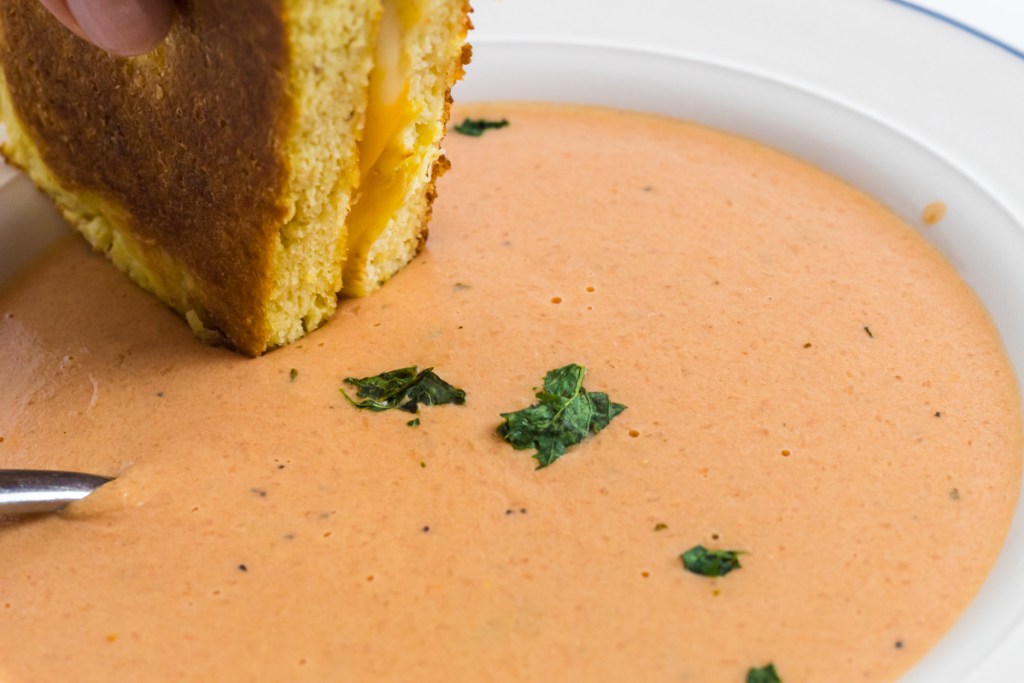 Savory and comforting, this keto soup is a winner!
While this recipe will be much enjoyed on a colder day, you'll be finding any excuse to make a batch of our keto tomato basil soup regardless of the weather!
---
Now that you're craving tomato soup, let's add a keto grilled cheese sandwich!