This Creamy Keto Tuscan Soup Comes Together in Under 30 Minutes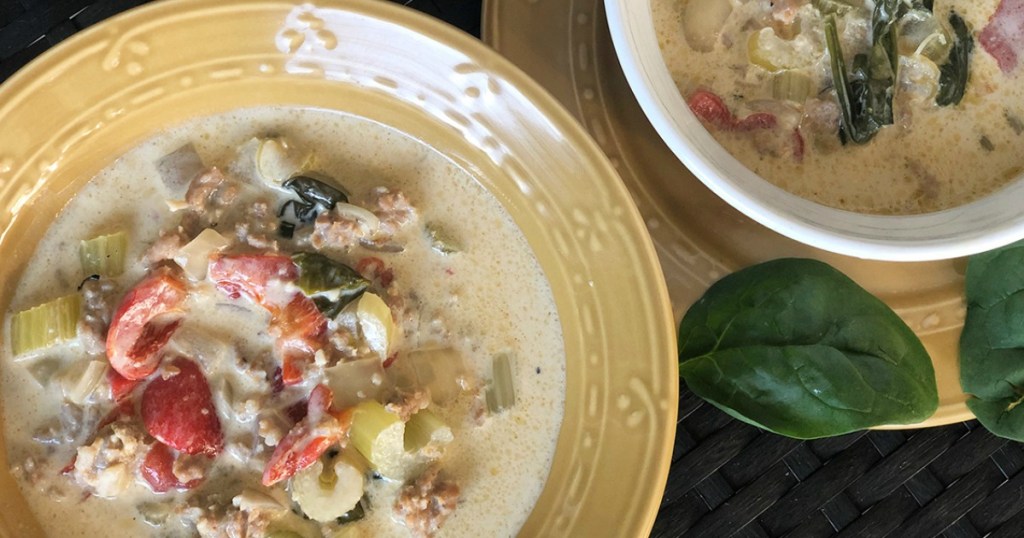 Creamy keto soup is a must-make this fall!
If you're in search of a quick, hearty, comforting keto meal, this soup is it! This recipe from Sweet C's whips up a lovely Creamy Tuscan Keto Soup that comes together in under 30 minutes—seriously!
Honestly, I'm already looking forward to making a big batch of this soup again since it's so simple and unbelievably delicious. I love that I can make it during the weeknights for my family and not have to spend hours in the kitchen preparing it!
I highly suggest trying it out for yourself and check out these tips to help you make this recipe perfectly in your own home.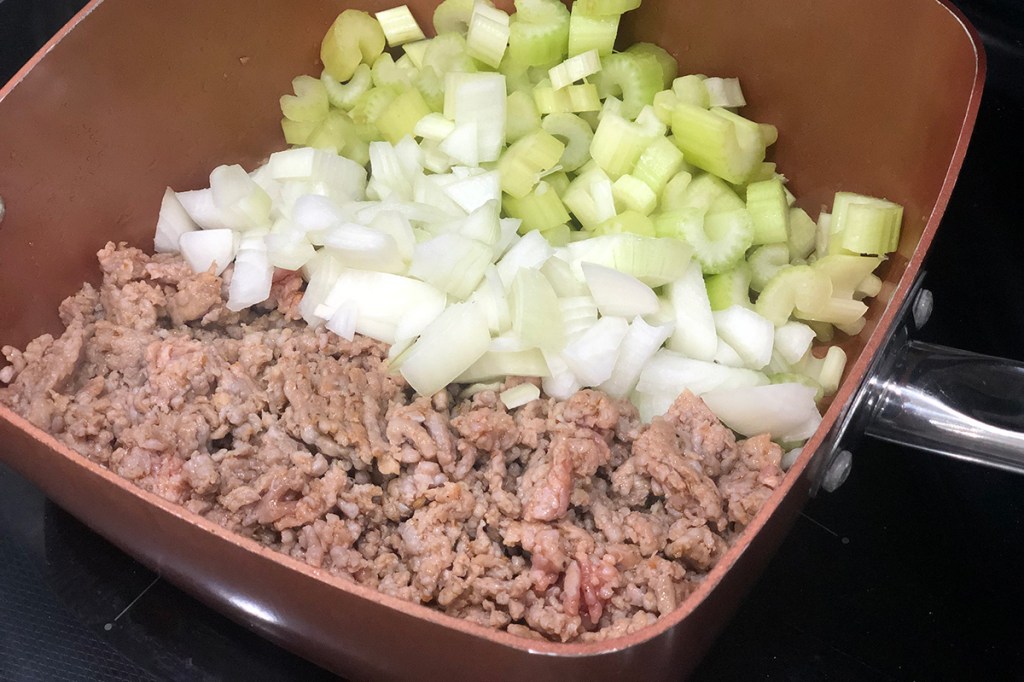 Don't skimp on the sausage.
I normally swap beef into recipes as I'm not the biggest fan of sausage, but definitely don't skimp on the sausage as it adds a ton of flavor to the dish. I also went with Italian sausage in place of the breakfast sausage the recipe calls for and I love how it added a mild herby flavor to the soup.
---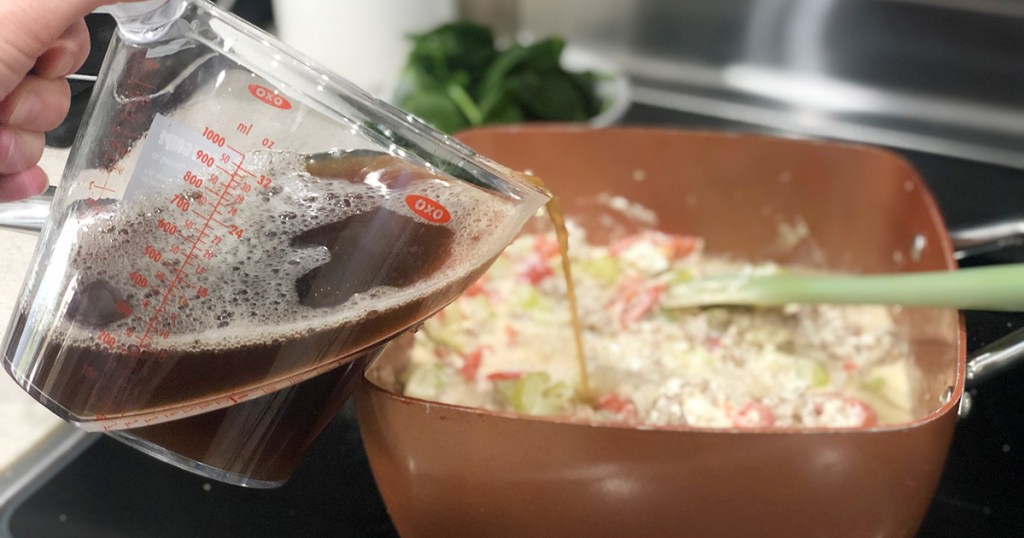 Tailor the recipe to use ingredients you have on hand.
The recipe uses staple ingredients, most of which I already had on hand. Again, I used Italian sausage instead of breakfast sausage and also went with spinach over arugula since it was easier to find at the store. But if you're looking to use up extra veggies, like cauliflower or peppers, toss them into the soup for a bit of heartiness and flavor!
You could also try out bone broth in place of the beef stock to serve up additional health benefits with each bowl.
---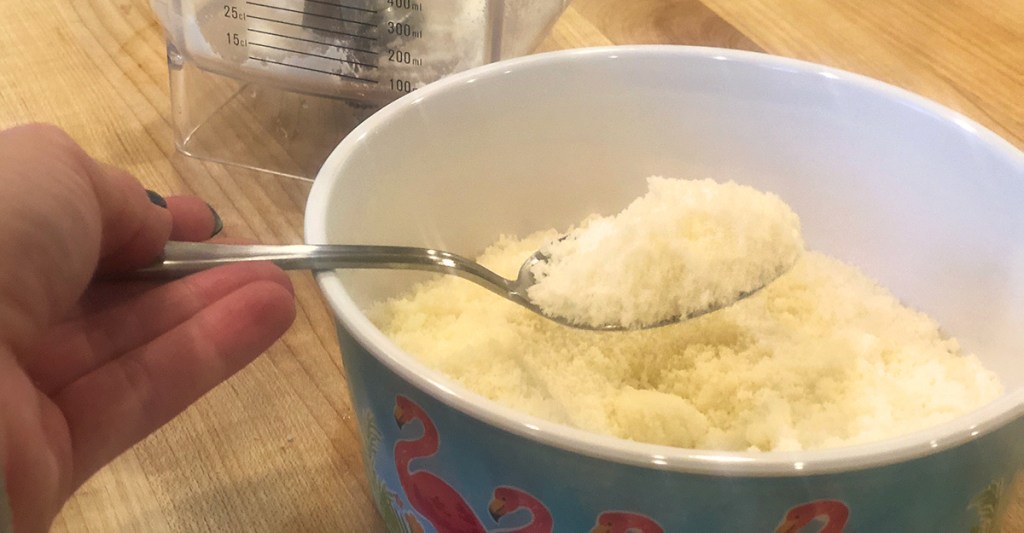 Add other flavor enhancers as you wish!
Sprinkle parmesan, pecorino romano (Collin loves this stuff!), or mozzarella cheese over the warm soup. So good! Serve with garlicky keto breadsticks, or crumble some keto crackers on top for an extra crunch. It's such a creamy and comforting base, any add-ins would only enhance the deliciousness!
---
Give this yummy recipe a try and let me know what you think!
Trust me, you'll be just as pleasantly surprised as I was to realize just how simply this creamy Tuscan soup comes together.
---