Make This Keto Slow Cooker Chicken Salsa Soup Tonight!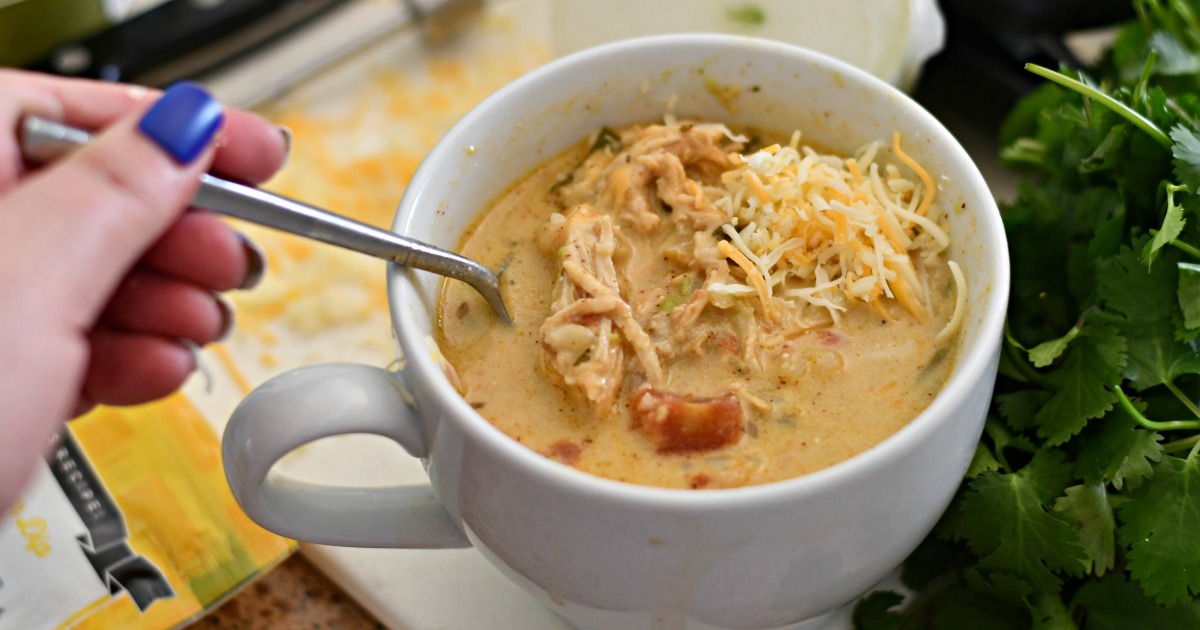 Need a crowd-pleasing slow cooker meal for the family?
If you've got picky eaters like me, try this delicious and easy-to-make keto chicken salsa soup recipe! It features slow-cooked chicken, lots of taco seasoning, and both cream cheese and shredded cheese.
In the end, you'll have a comforting, cheesy soup with lots of Mexican-inspired flavors sure to satisfy your hungry family any day of the week.
My crew sure loved this idea!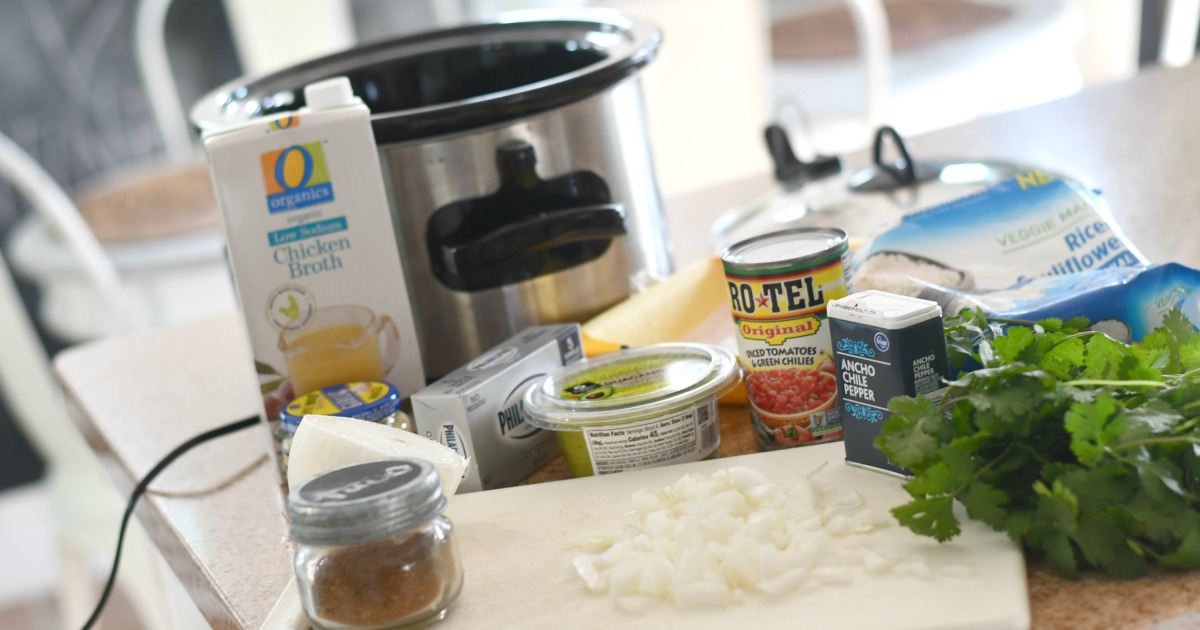 Even on crazy days, you can make this soup with minimal prep time!
If I know my evenings are gonna be chaotic, I'll plan on easy ideas like this one to get me through. You can use chicken breast meat or even chicken thighs if preferred, and just layer the cream cheese, spices, chicken broth, and a can of Rotel over the chicken.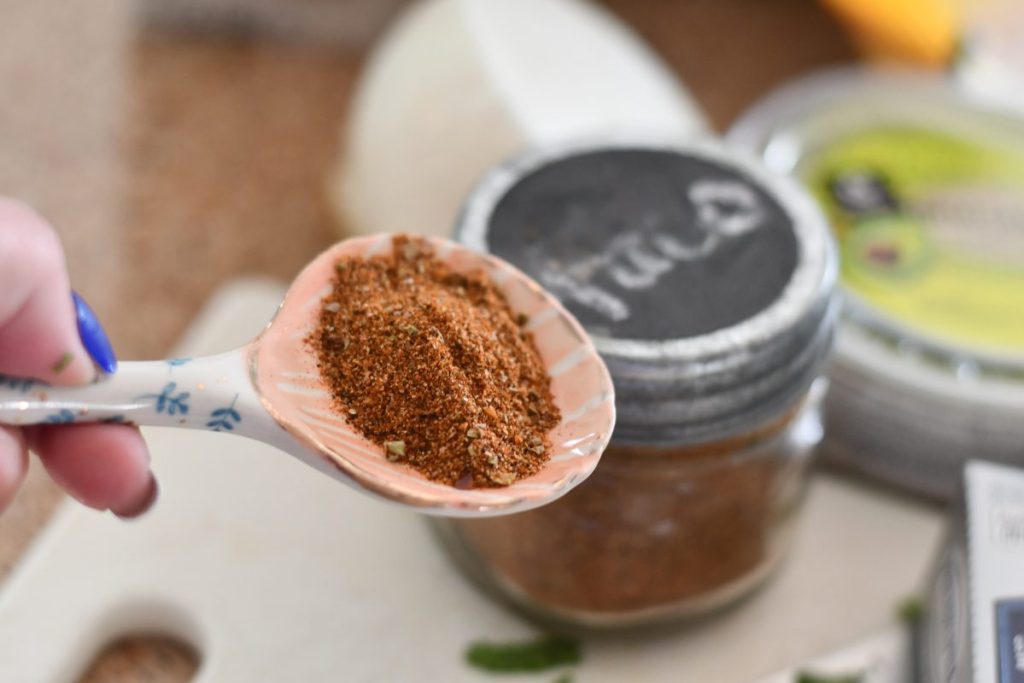 Hip tips for making Chicken Salsa Soup in your slow cooker: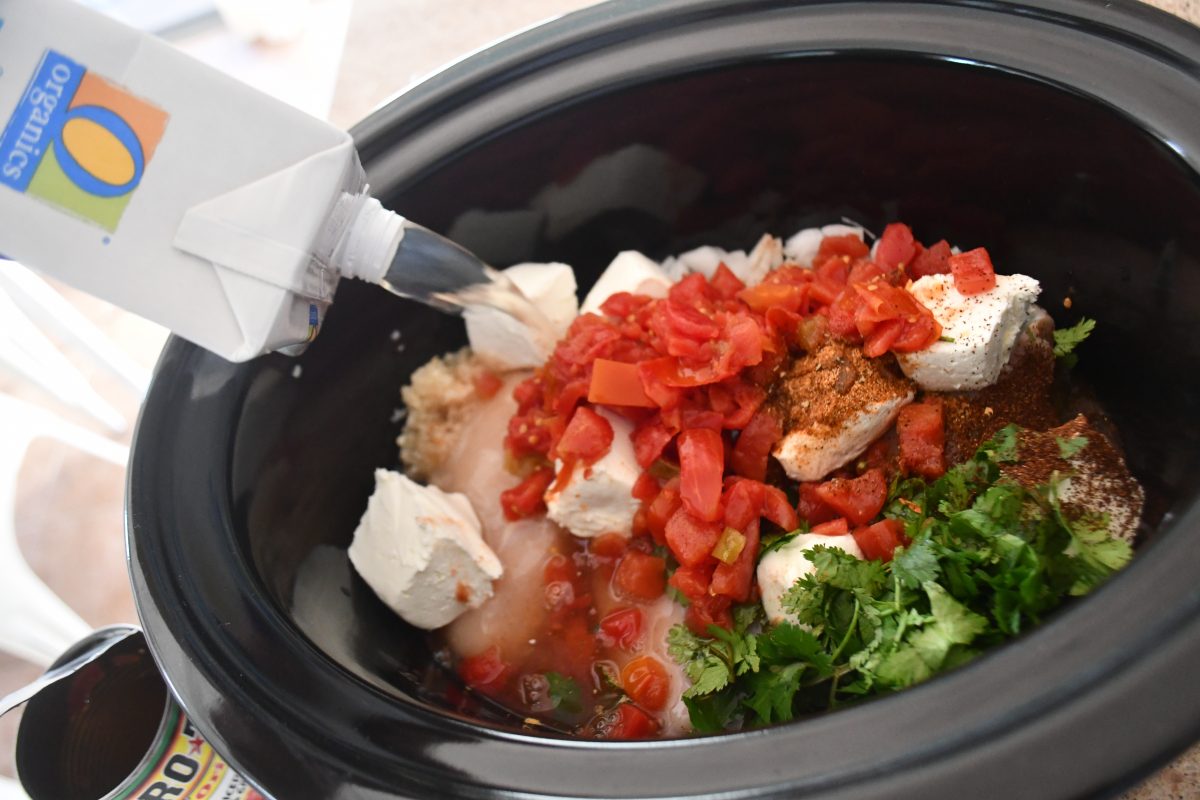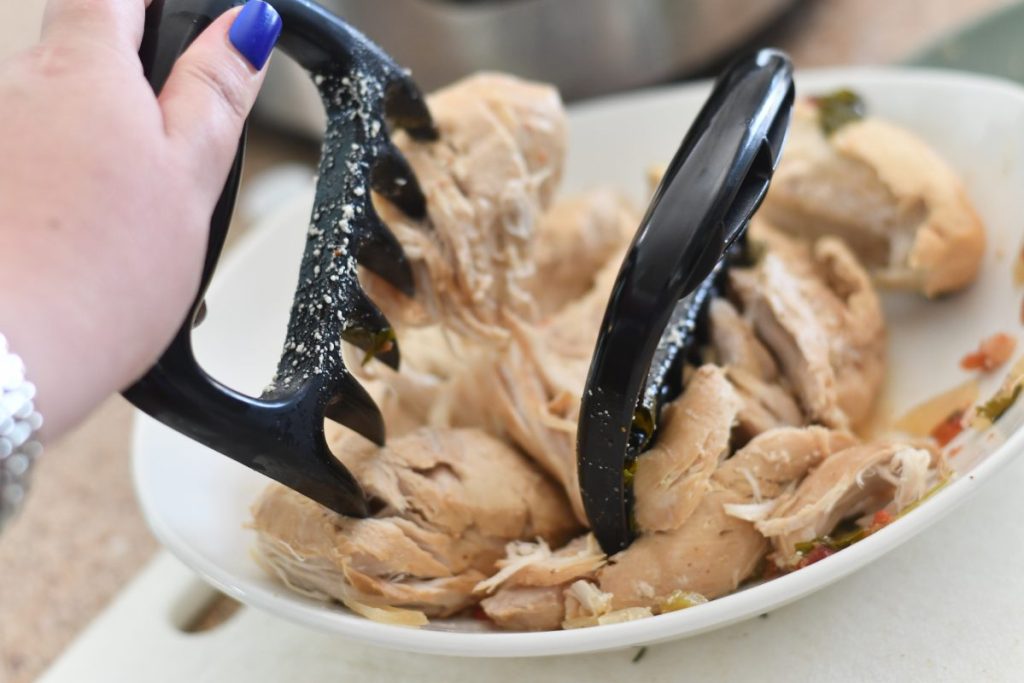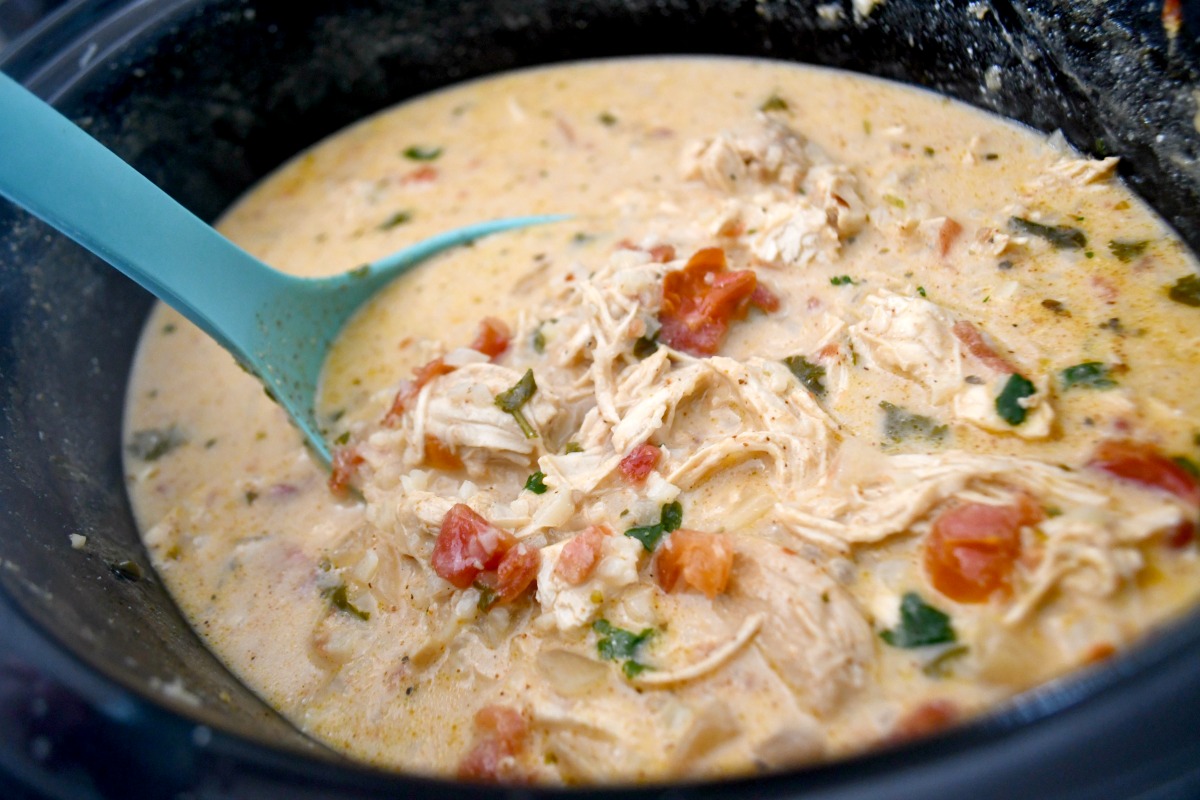 ---
Print
Keto Slow Cooker Chicken Salsa Soup
yield: 8 SERVINGS
prep time: 10 MINUTES
cook time: 4 HOURS
total time: 4 HOURS 10 MINUTES
A creamy taco seasoned soup with lots of shredded chicken, seasonings, and cheese.
Ingredients
2 pounds chicken breasts, raw
8 oz cream cheese, cubed
1/2 cup onion, chopped
2 teaspoons minced garlic
1/2 cup fresh cilantro, chopped
10 oz. can Rotel tomatoes and green chilies
1 teaspoon ancho chile powder
1/2 teaspoon salt
4 cups chicken broth (32 oz)
1 and 1/2 cups Mexican blend cheese, shredded
10 oz. steamed riced cauliflower (optional)
Directions
1
In a slow cooker: layer chicken breasts, cream cheese, minced garlic, chopped onions, taco seasoning, ancho chile powder, salt, Rotel, cilantro, and then pour in the chicken broth.
2
Close lid and cook on HIGH for 3-4 hours, or LOW 6-7 until chicken is tender and falls apart easily.
3
Remove chicken and shred. Use a kitchen whisk and really mix the broth well, making sure to break apart any smaller pieces of cream cheese. Now add the shredded chicken back to the pot.
4
Mix in shredded cheese and a bag of frozen riced cauliflower that's been steamed in the microwave (optional).
5
Serve with any keto friendly topping like guacamole, avocado, jalapenos, extra cheese, etc.
Nutrition Information
Yield: 8 servings, Serving Size: 1.5 cups
Amount Per Serving: 356 Calories | 17g Fat | 6g Total Carbs | 2g Fiber | 36g Protein | 4g Net Carbs
---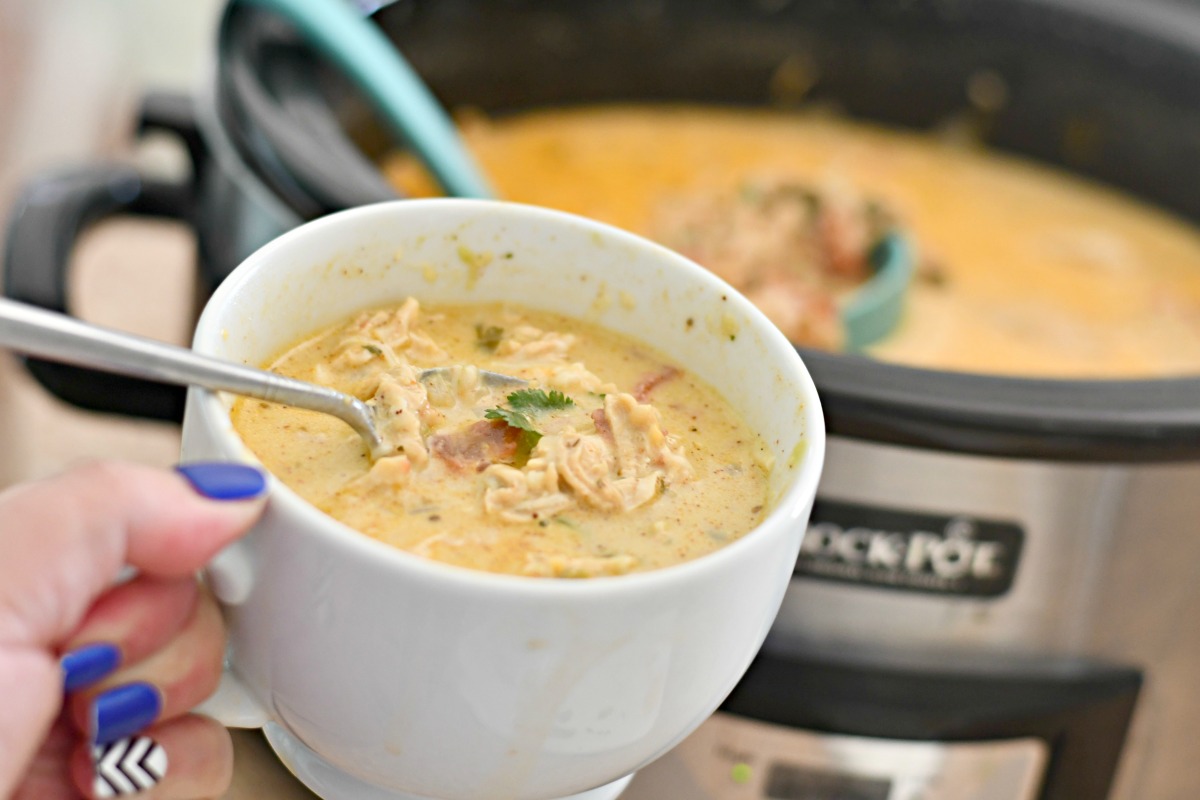 Slow cooking winner!
Anything Mexican food-related is our favorite, so it's not surprising that this yummy and cheesy soup was a hit. It has lots of chicken, and it's so filled with flavor!
If you make it, be sure to come back and let me know. 🙂
---
You won't miss the carbs in this Keto Olive Garden Zuppa Toscana Soup.