Craving Comfort Food? Make This Easy Keto Beef Goulash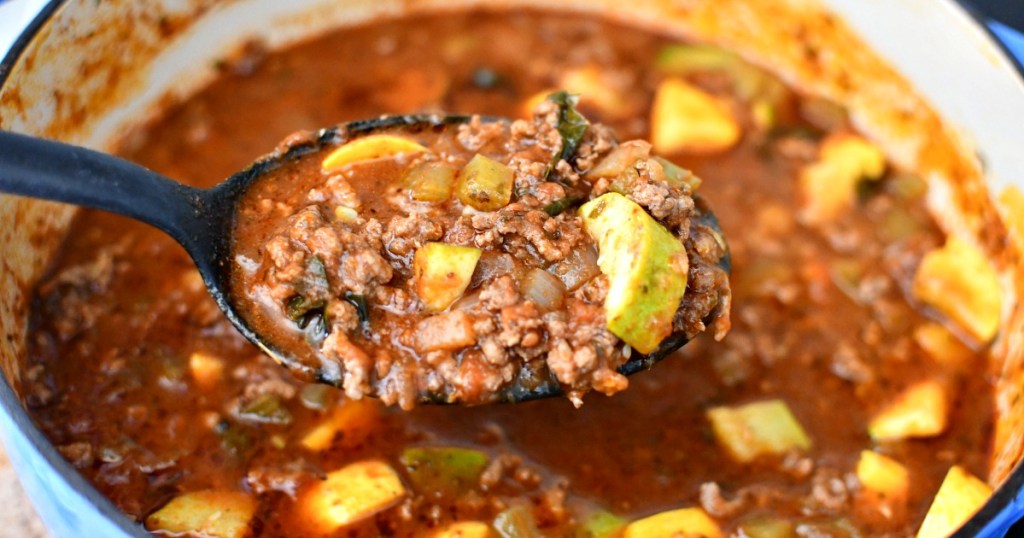 Need an easy and delicious low carb soup that'll warm your soul?
Try making this easy beef goulash using zucchini, squash, and celery to keep things keto. This simple recipe is a satisfying stew using ground beef and a flavorful paprika seasoned tomato broth. It's comfort food to the max… and seriously delicious!
I'm confident your whole family will love this yummy keto meal and it's a great one to add to your weeknight meal rotation.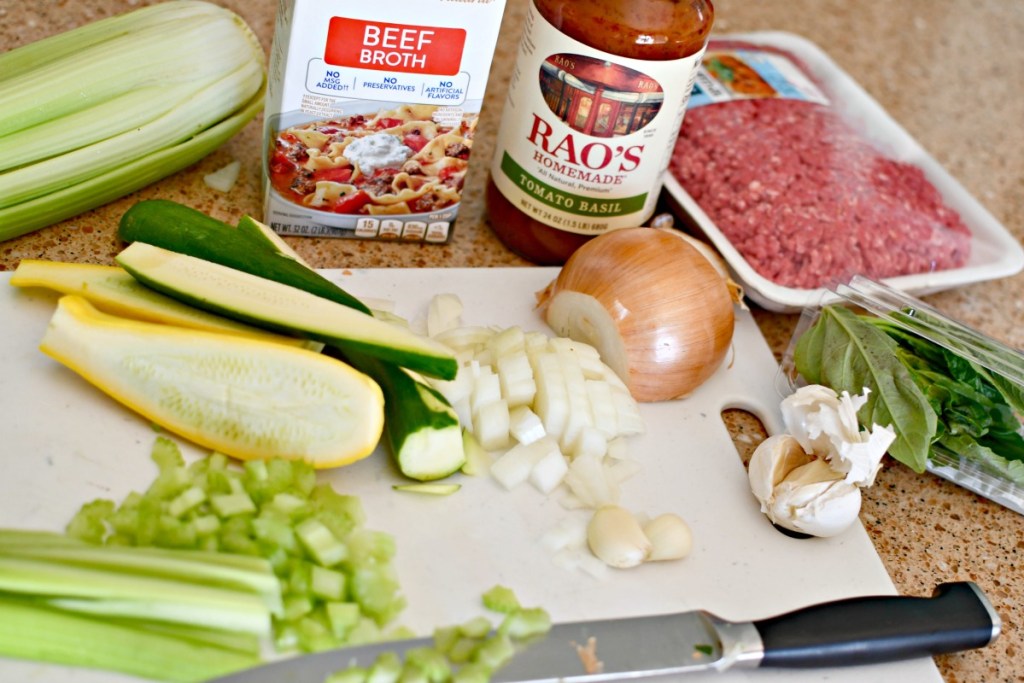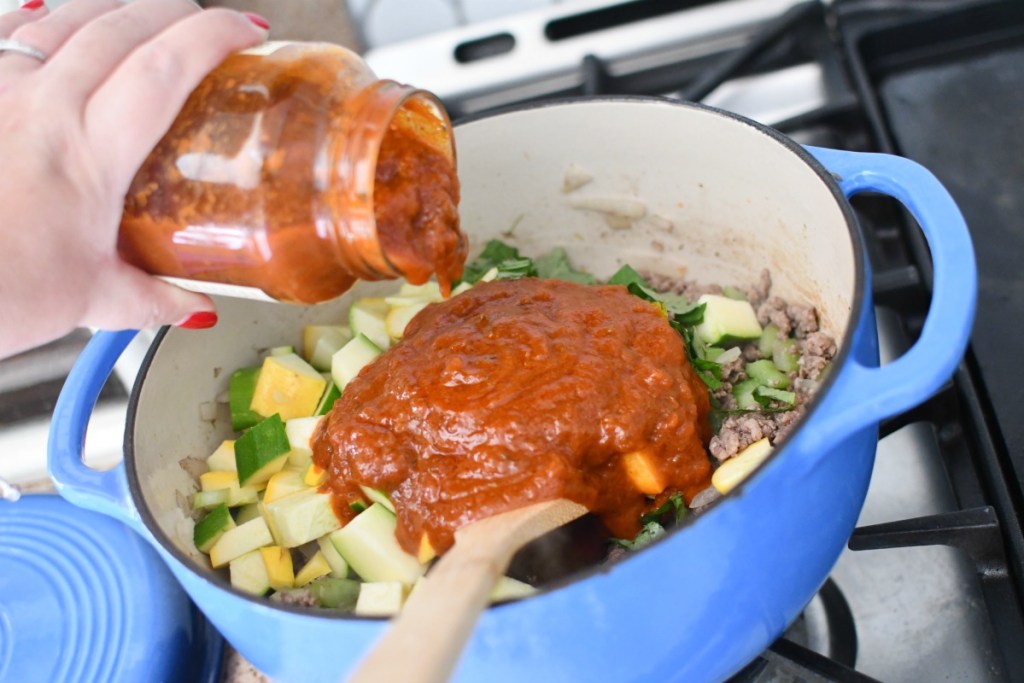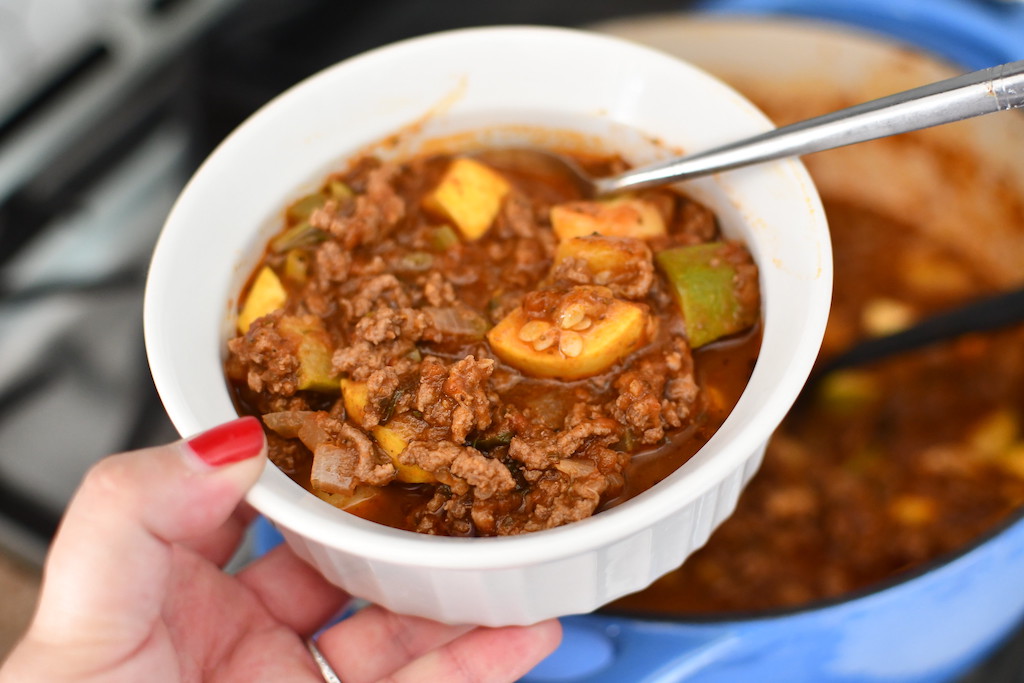 ---
yield: 8 SERVINGS
prep time: 15 MINUTES
cook time: 30 MINUTES
total time: 45 MINUTES
This hearty meat and veggie stew is both easy to make and delicious to serve as a keto family meal.
Ingredients
1 1/2 pounds ground beef
1/2 cup diced onion
2 celery stalks, diced
4 cloves garlic, minced
1 medium zucchini, diced
1 medium yellow squash, diced
6 fresh basil leaves, sliced
24 oz. jar of marinara sauce (such as Rao's)
1 tablespoon Italian seasoning
2 teaspoons ground paprika
1 teaspoon salt
1/2 teaspoon celery seed
1 1/2 cups beef broth
Directions
1
Heat a large pot or dutch oven on the stove to medium heat. Add the ground beef, onion, celery, and garlic. Break up and brown the meat with the vegetables.
2
Add the remaining vegetables, marinara sauce, basil, seasonings, and broth. Stir everything well.
3
Cover pot and let simmer on the stove at medium/low heat for about 20 minutes, until veggies are tender. Stir every so often. Serve warm and enjoy!
Nutrition Information
Yield: 8 cups, Serving Size: 1 cup
Amount Per Serving: 235 Calories | 14g Fat | 7g Total Carbs | 1g Fiber | 20g Protein | 6g Net Carbs
---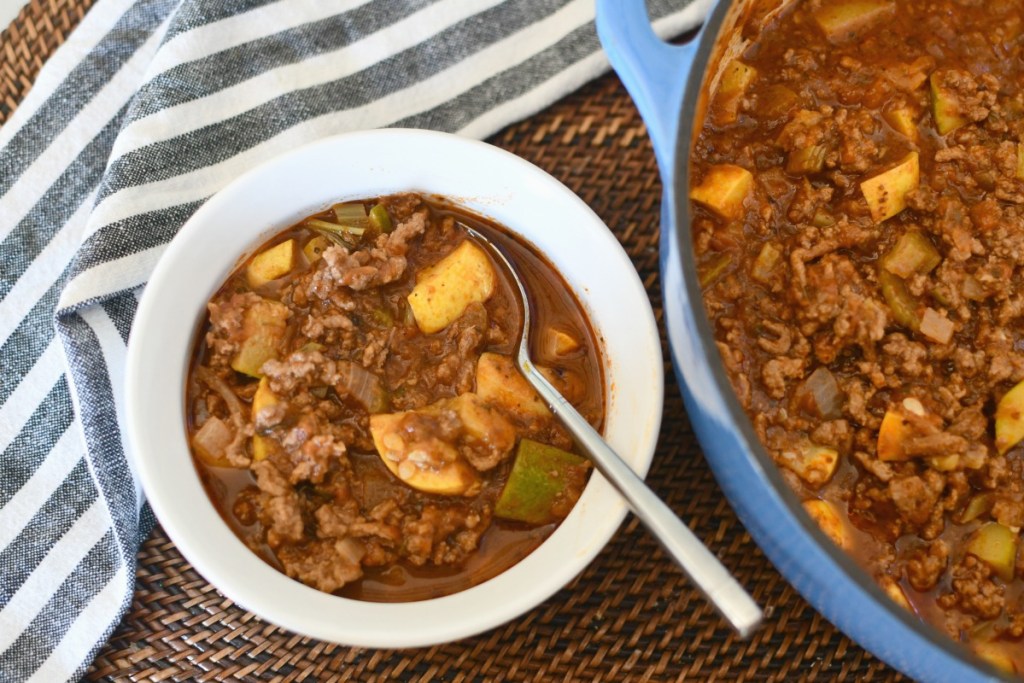 I love this type of beef and veggie stew!
My family also enjoyed it, which is such a nice feeling and makes dinner time much less stressful! The flavor is great and even gets better the next day if you happen to have leftovers.
I could eat comfort food like this during any season, but there's something specifically enjoyable about warming up with a bowl of goulash on a chilly evening.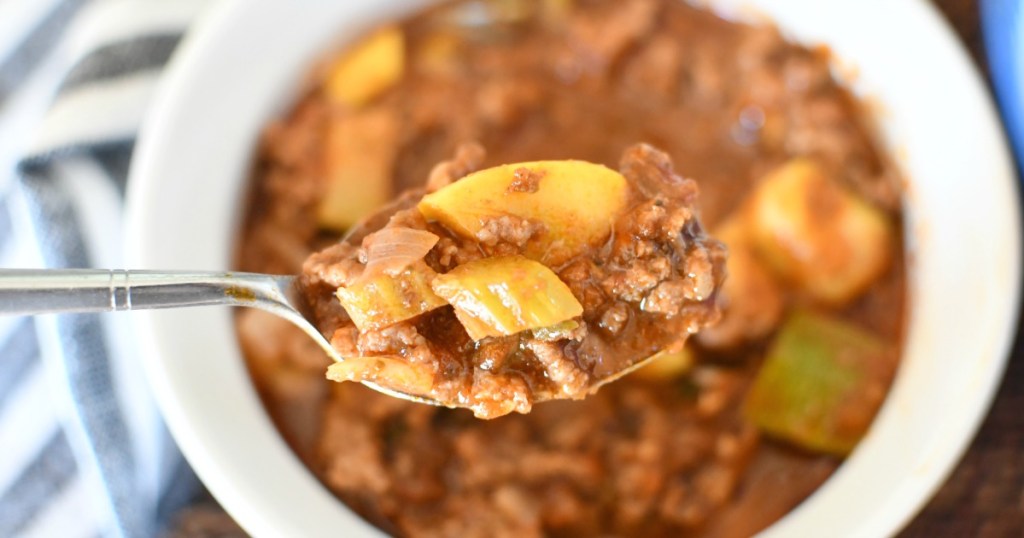 ---
These keto ground beef enchiladas are like a fiesta in my mouth!