How to Make Bone Broth in the Slow Cooker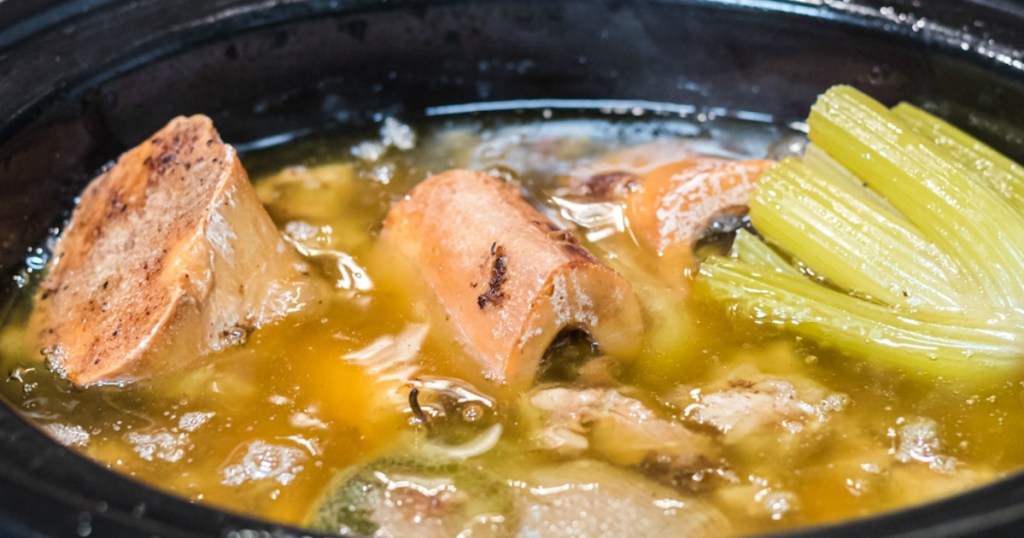 Homemade bone broth for the win!
Bone broth offers so many benefits and is a delicious and nutritious source of collagen which is wonderful for your hair, skin, and nails. Additionally, it helps promote joint health, gut health, and may help fight against osteoarthritis.
Not to mention it makes for an awesome coffee alternative if you're looking for a non-caffeinated warm beverage to perk you up in the morning!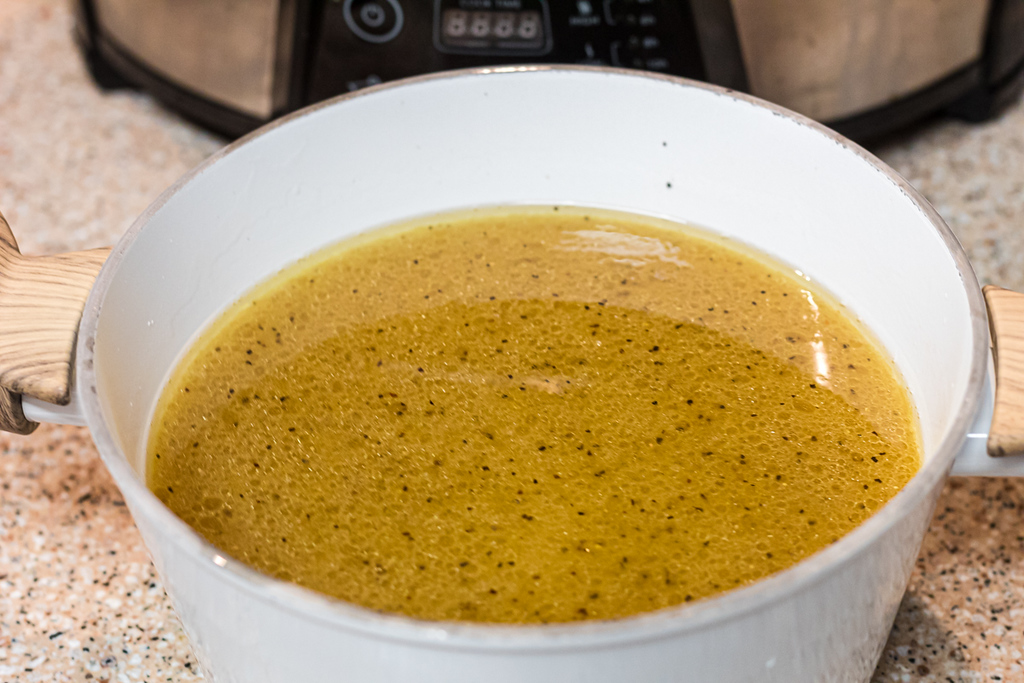 While this liquid gold can be expensive to buy in-store, you can make it for less at home and have full control of the flavors and bone varieties used to perfect your batch!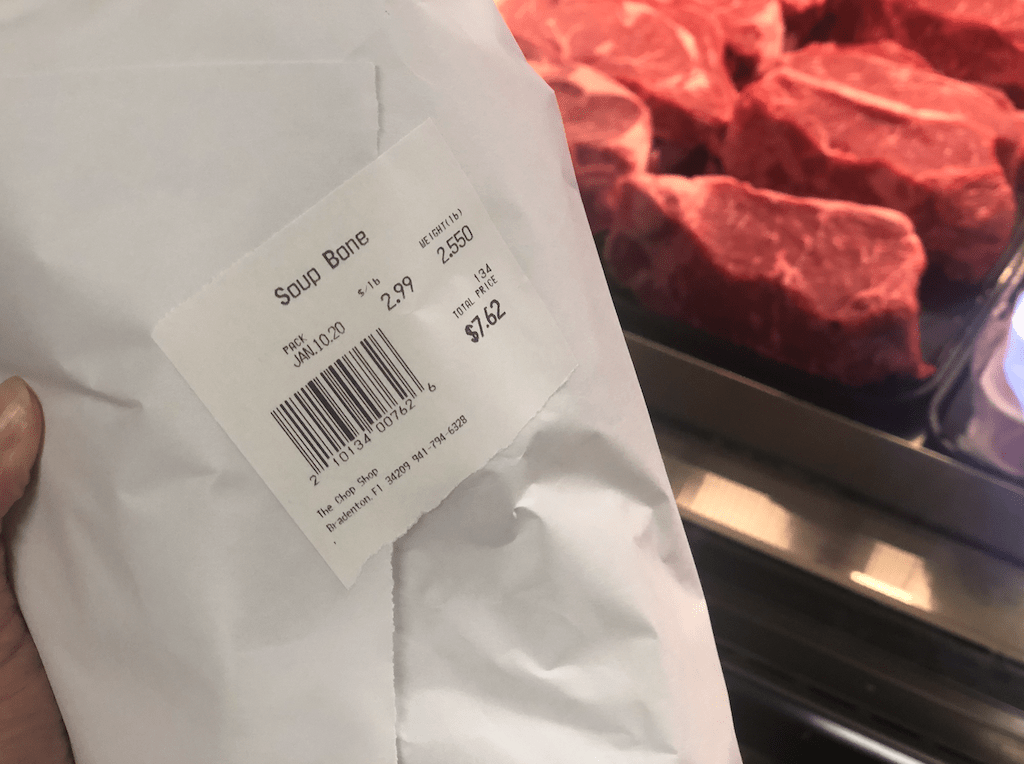 Hip Recipe Tips:
Pick up your bones from a local butcher. Call around to see if any local meat shops or butchers have fresh, quality bones available to use for your bone broth.
You could also make use of the meat you're already buying by opting for bone-in cuts, then using those bones as the base of your brother.
If you can't find them fresh, frozen will also work just fine. Even grocery stores such as Whole Foods, Sprouts, and Costco carry grass-fed bones in their frozen section. I got a bag at Sprouts for $11.
Beef or pork bones work best for bone broth, though chicken bones would suffice—they just won't produce the same high-gelatin content as darker meats.
Don't skip on roasting the bones. This is crucial for a rich flavor and helps extract all the goodness.
Slow and steady wins the race. You'll want to let the broth cook at least 18 hours but 24 hours would be best. However, if you're in need of the broth in a hurry, you can cook it in the Instant Pot on high pressure for 2 hours.
You can add all ingredients to the pot without the cheesecloth, though the cheesecloth makes it much easier to remove and discard the herbs and vegetables when the broth is finished cooking.
What's that smell? Cooking bone broth produces quite a fragrance, so expect your kitchen to fill with hearty scents of this rich broth during the course of its cooking time.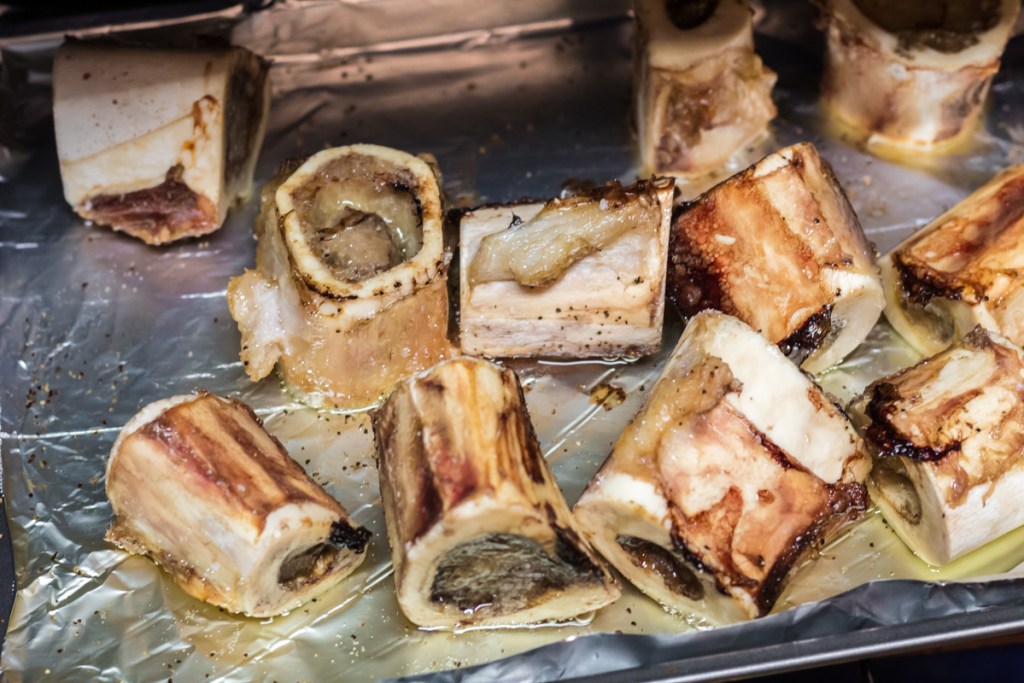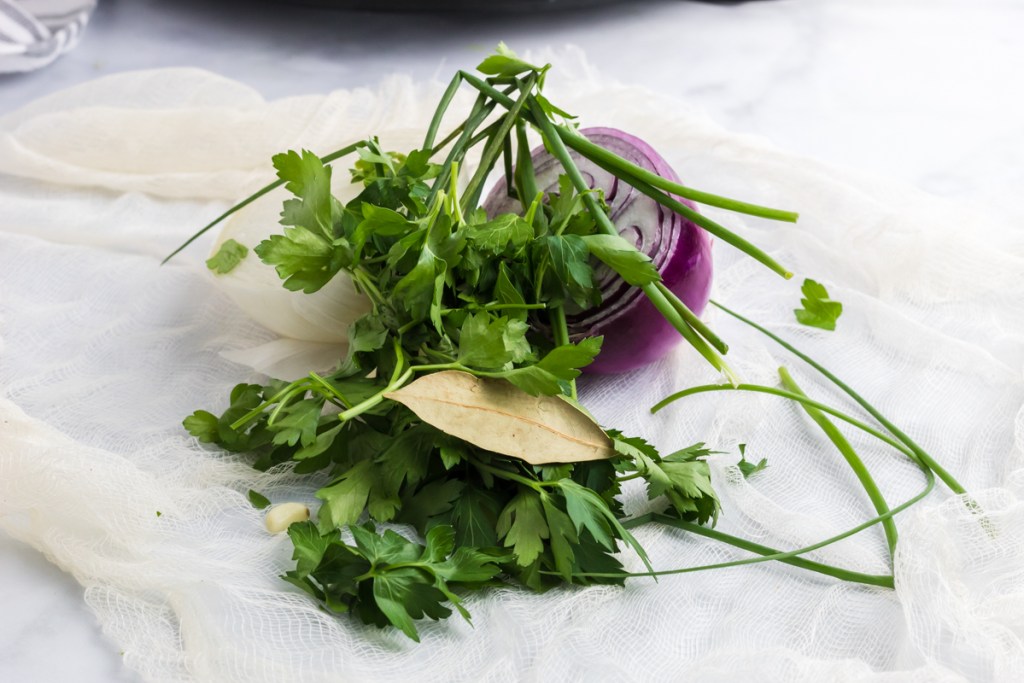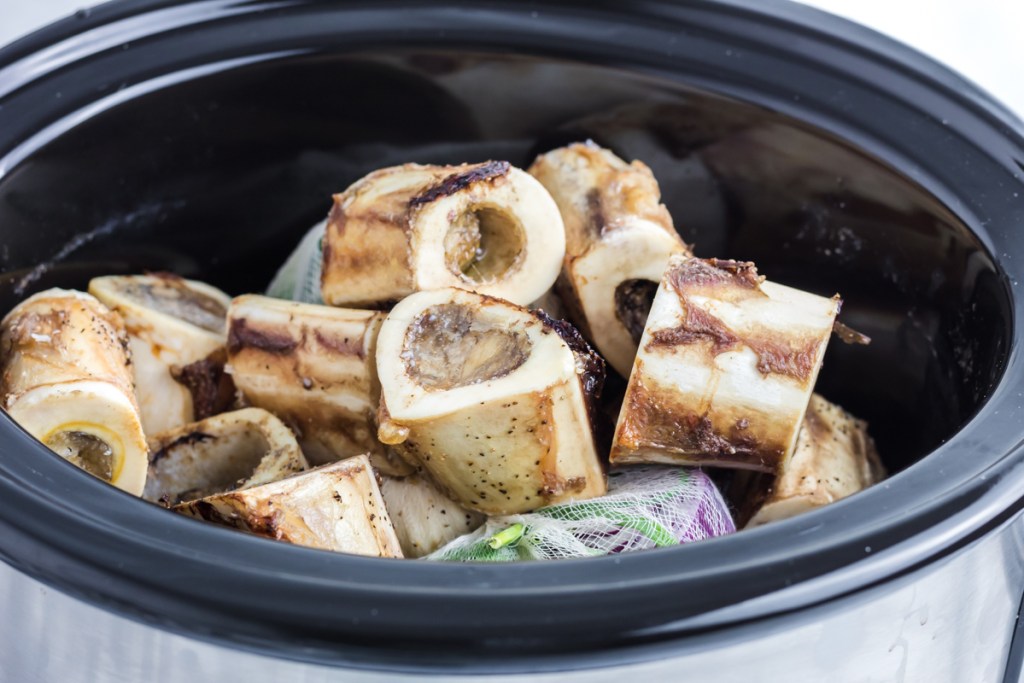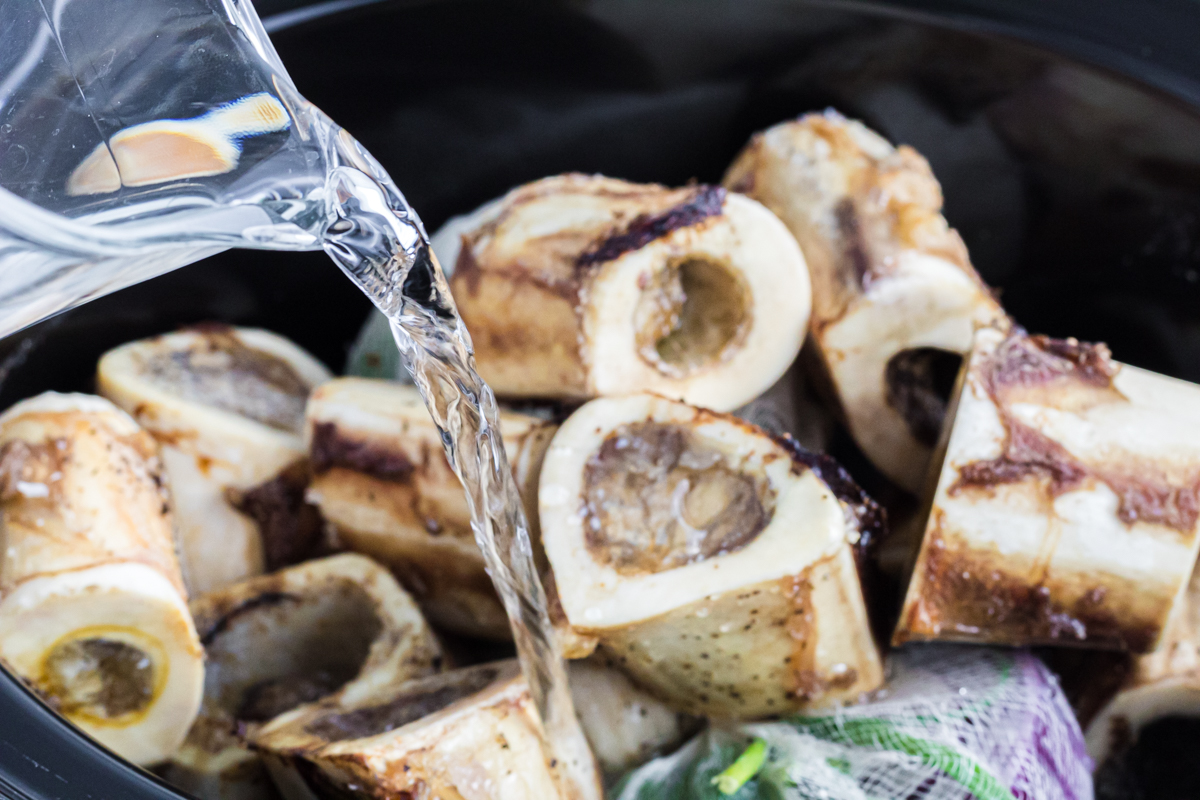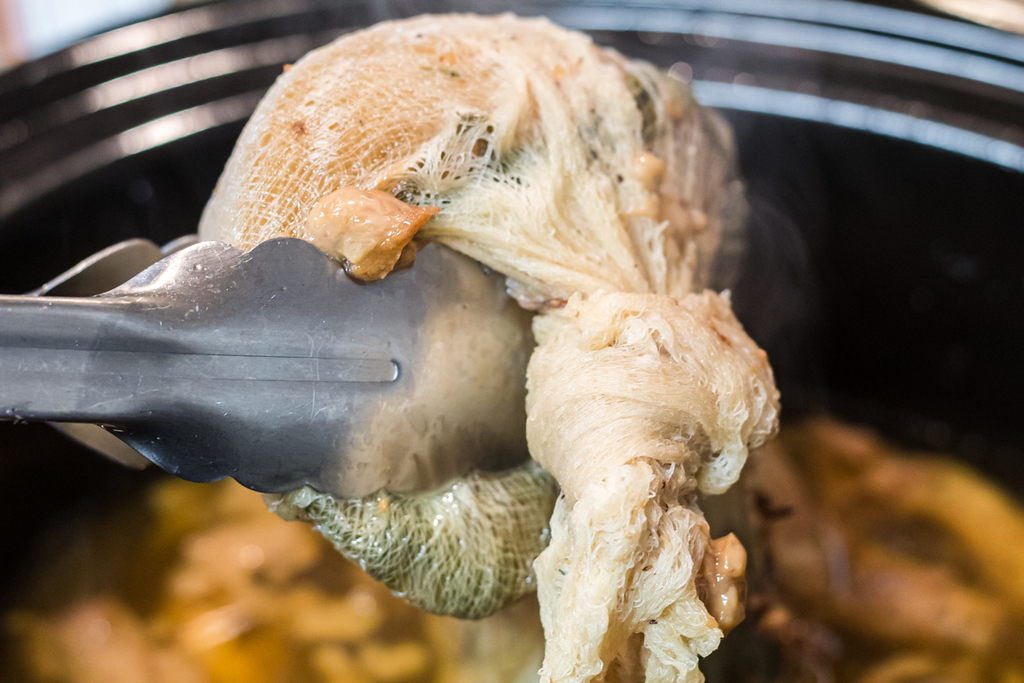 ---
Print
Homemade Bone Broth
yield: 5 SERVINGS
prep time: 60 MINUTES
cook time: 24 MINUTES
total time: 1 HOUR 24 MINUTES
Delicious keto-friendly bone broth packed full of nutritional benefits.
Ingredients
2 lbs. of beef or pork bones (or bones from one chicken)
1 large red onion
4-5 medium length celery stalks or 4" base of celery bunch
Handful of fresh thyme sprigs
Handful of fresh parsley
3 bay leaves
Salt and pepper to taste
4 tablespoons apple cider vinegar
6-8 cups water
Directions
1
Preheat oven to 400 degrees Fahrenheit. Add meat bones to a foil-lined baking sheet and sprinkle with salt and pepper. Roast bones in the oven for 1 hour.
2
Add the parsley, thyme, and onion (you do not need to remove skin or roots from vegetables) to a 15"x15" cheesecloth and tie. Place in the slow cooker along with celery stalks (or celery bunch base).
3
Once the bones are finished roasting, place them in the slow cooker. Pour in apple cider vinegar and add water until contents are submerged. Cook on low for at least 18 hours, though up to 24 hours is best.
4
After cooking, allow the broth to cool for a few hours before handling. Once the broth is cooled, discard cheesecloth, celery, and bones. Strain broth through a separate cheesecloth or fine mesh strainer to remove any miscellaneous fragments.
5
Enjoy the broth right away or store the bone broth using one of two methods:
Refrigerator: Store broth in an airtight container in the fridge for up to 5 days.
---
Nutrition Information
Yield: 5 cups, Serving Size: 1 cup
Amount Per Serving: 60 Calories | 15 Fat | 0 Total Carbs | 0 Fiber | 0 Sugar Alcohol | 16 Protein | 0 Net Carbs
---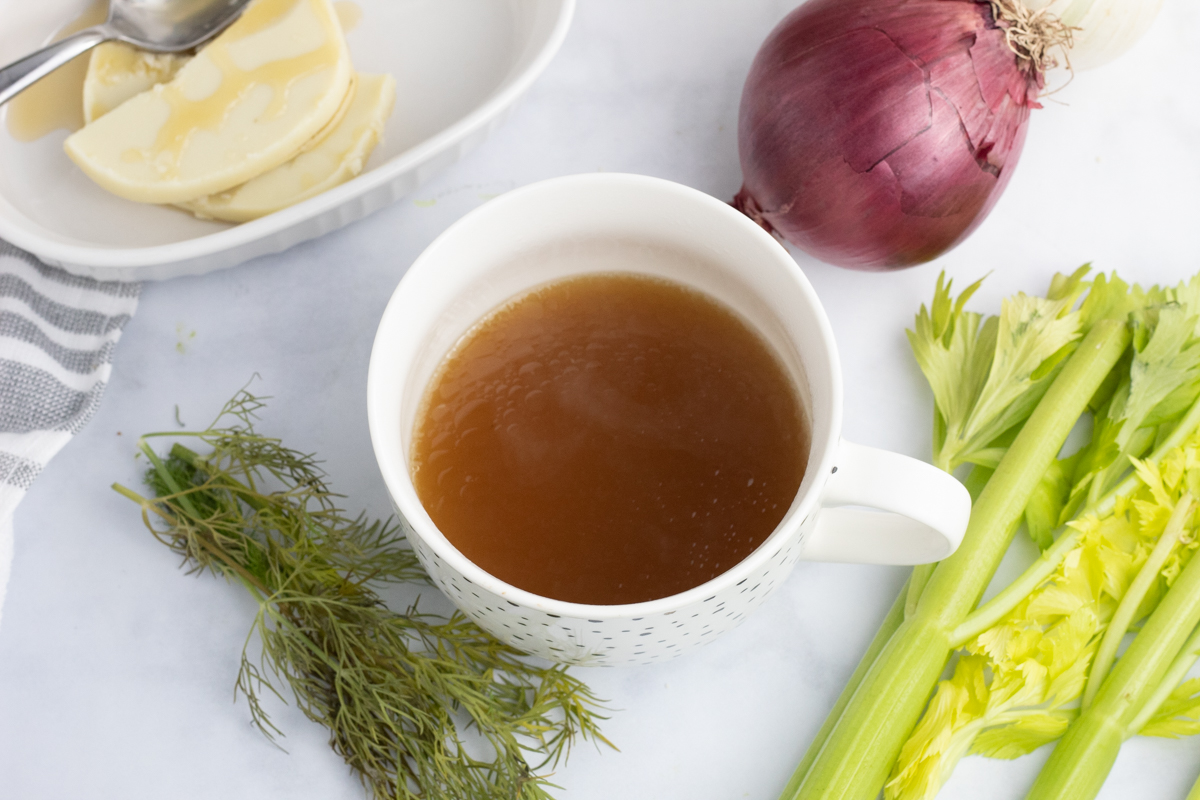 It's a rich and tasty cup of yum!
Sip on bone broth for a hearty and healthy breakfast or between-meal snack, or even use it as a base for keto soups!
When you're not ready to use all the broth, you can freeze it in freezer-safe bags or ice cube trays after it has cooled completely and use when desired.
---
Check out Erica and Collin chatting about their bone broth fast on Facebook Live!