Want to know how to eat out on keto? We're sharing easy tips for eating at keto friendly restaurants. From keto McDonald's options to a Chipotle dining guide and even how to order keto Starbucks drinks, we've got ya covered! Our restaurant tips will help you dine out while sticking to your keto diet.
---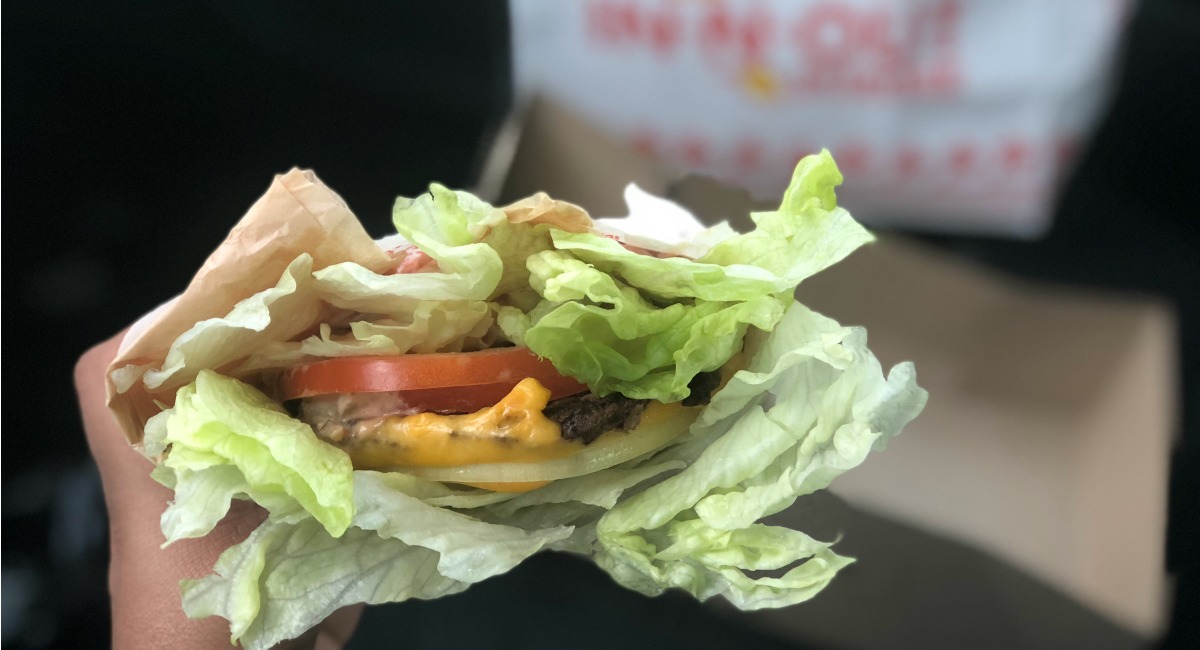 Dining out at keto friendly restaurants is possible!

We put together this keto friendly restaurant guide to remove much of the guesswork from eating at your favorite restaurant chains – all while still ordering from the regular menu.
Please keep in mind pricing will likely vary depending on where you live.

Quick tip - Download a nutrition app like Carb Manager so you can track net/total carbs on-the-go for popular restaurants. The app's barcode scanner also helps you grab packaged food nutrition in a pinch.
---
Red Robin Royalty = so many FREE burgers including a FREE burger on your birthday!
---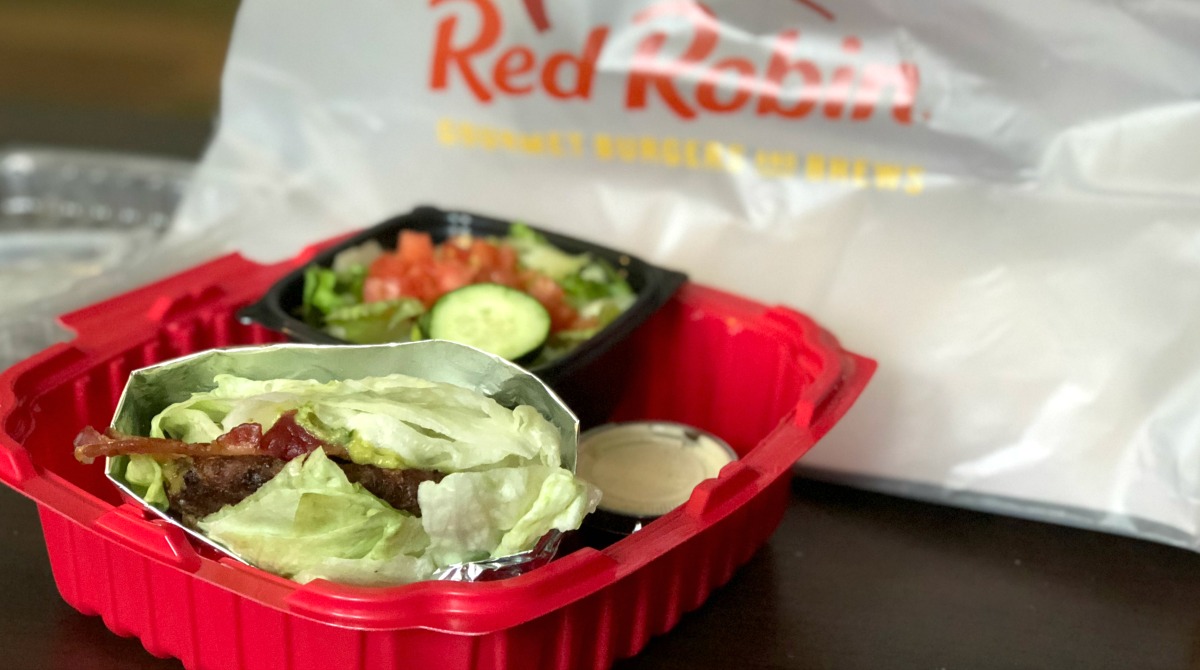 ---
What to order: Red Robin offers a delicious Wedgie burger that's ALREADY in a lettuce wrap and filled with bacon, guacamole, tomato, and red onion. You can even sub out the beef for grilled chicken or a turkey burger! When dining in, ask for the bottomless side salad instead of the carb-loaded fries.
---
If you're looking for a cheaper meal, order their $5 Wedge Salad! It's a massive chunk of iceberg lettuce topped with bacon bits, tomatoes, bleu cheese crumbles, ranch, and onion straws (ditch the onion straws to make it keto-friendly).
---
Be sure to give the server your phone number linked to your Red Robin Royalty account so you get credit in your account for your visit (at some locations, you can enter your rewards information right on the tabletop kiosk).
---
Price: $11.29 (Wedgie burger with side salad) & $5 (Wedge salad)
---
ALL the sandwiches can be converted to salads, which makes this a definite keto friendly restaurant! 
---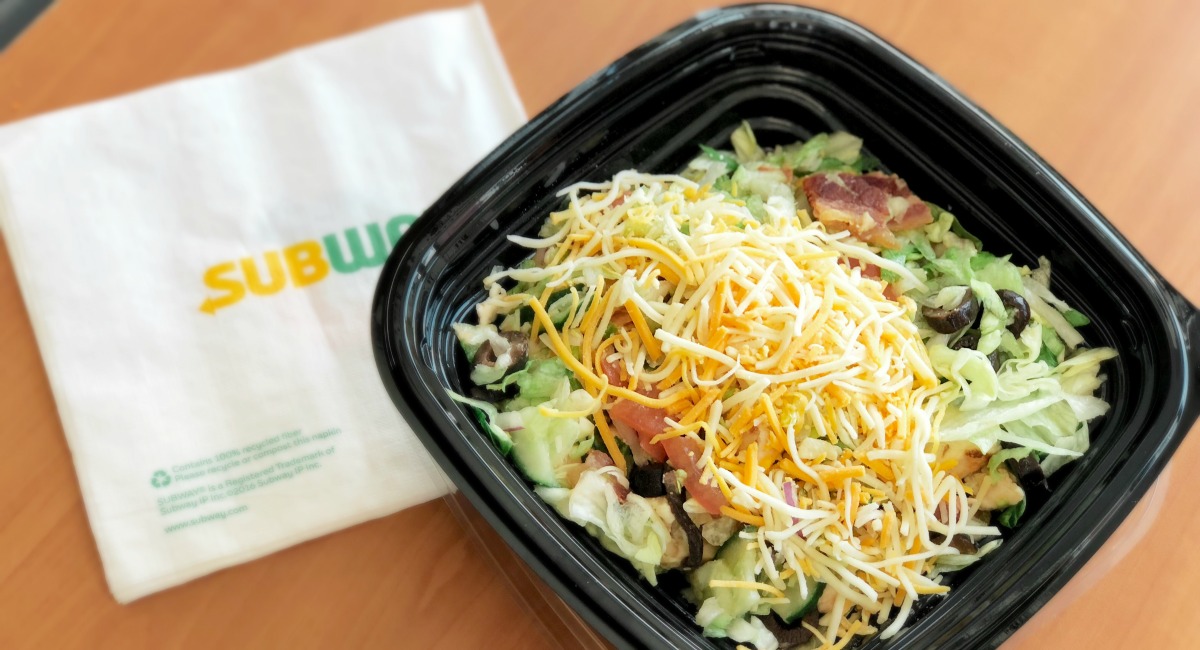 ---
What to order: You know Subway for its sandwich menu, so just pick your favorite and have it made into a hearty salad! (I love the Chicken Bacon Ranch Melt converted to a salad). You'll actually save a little $$ since the salad is $1.25 LESS than the footlong sandwich version! Keep in mind when ordering through the app, salads are listed as their own category.
---
Price: $6.74 (Chicken Bacon Ranch salad)
---
EXTRA cheese and bacon are FREE!
---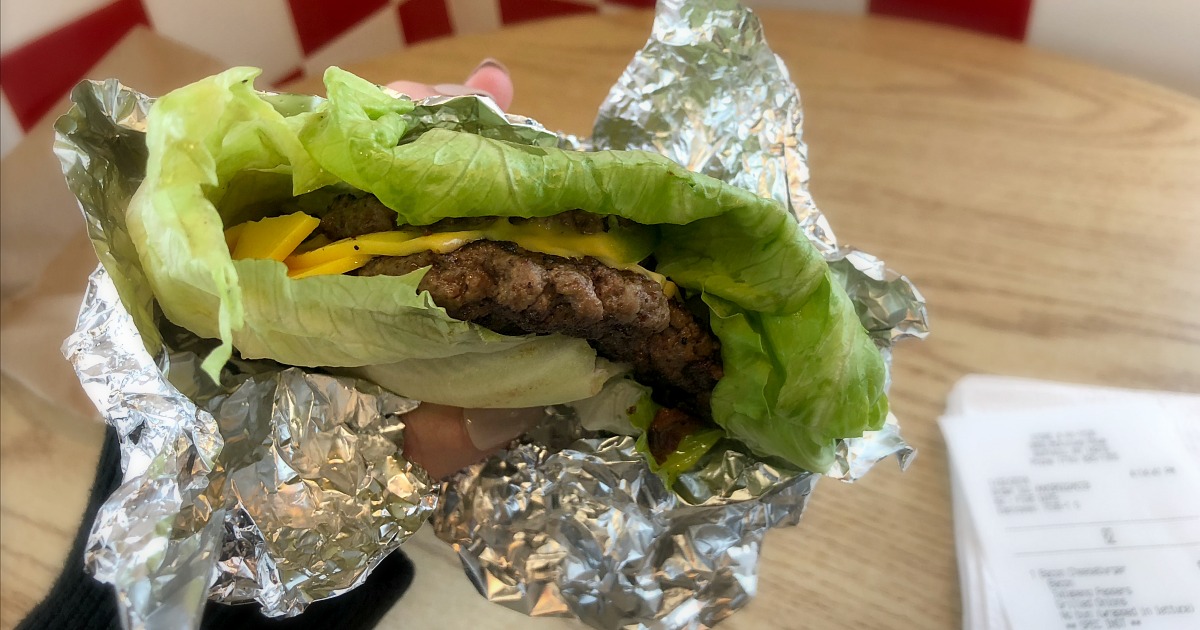 ---
What to order: Collin's favorite order is a bacon cheeseburger on a bed of lettuce with jalapeños and grilled onions. Customize any burger order with your own favorite toppings and condiments, and ask for the burger patties on a bed of lettuce or in a lettuce wrap. Though coupons are a bit harder to find here, add more value to your order by asking for extra cheese and bacon - it's free!
---
Price: $7.99 (Bacon Cheeseburger)
---
Sandwiches for $1, BOGOs, and more – the McDonald's app is FULL of great deals on your favorites!
---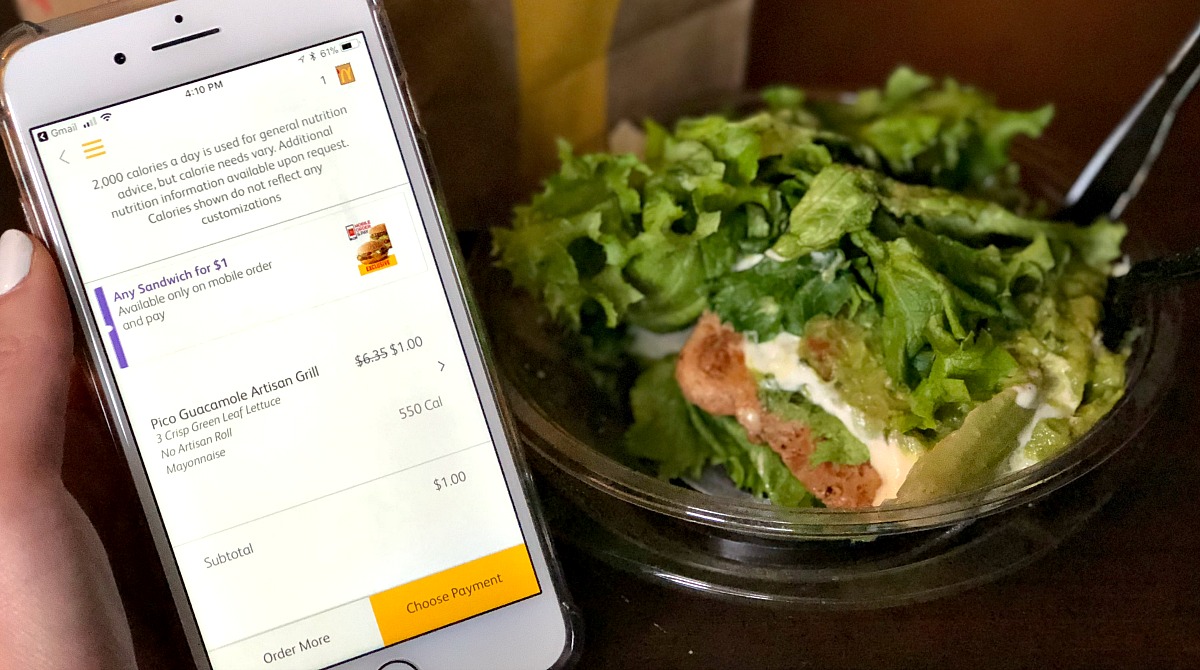 ---
What to order:  Sign up and download the McDonald's app to unlock the "Any sandwich for $1" offer among many other promos the app is currently running. Add the deal to your cart and you'll be prompted to select the sandwich you're craving (there are SO MANY options)! Remove the bun and add extra lettuce to your order, and modify the condiments and extras. When you proceed to checkout, your sandwich will reflect the $1 sandwich promotion! The mobile order pick up is also totally convenient – either head through the drive-thru and give the attendant your code, or pull up to a curbside pickup spot and check in via the app. You can also go inside to check in the order, but where's the fun in that?
---
Price: $1.00 (Pico guacamole artisan grilled chicken sandwich)
---
Here's a tip from Stacy who uses ANOTHER promotion offered in the app!
"They have an avocado grilled chicken sandwich that is pretty yummy without bread. They also offer great BOGO deals on their app. I basically get two chicken breasts with some lettuce, avocado, and pico for around $5. Not a terrible deal for on-the-go." - Stacy at Hip2Save
---
Want something besides a lettuce wrap? The Flying Dutchman is for you! In-N-Out is definitely a keto friendly restaurant. 
---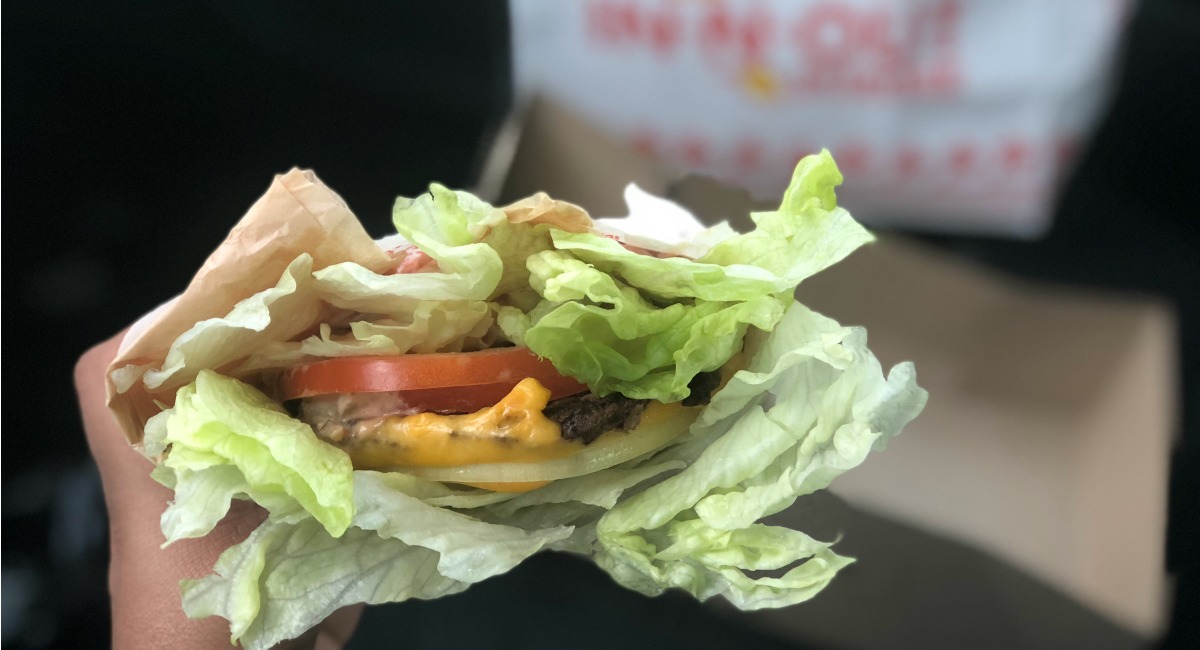 ---
What to order: Choose any burger you'd like, but specify you want it "Protein Style" for a lettuce wrap. Or order the Flying Dutchman, where the burger patties are used as the bun – make sure to request the extra toppings you want (grilled onion, lettuce, and condiments), or else you'll just get the meat and cheese.
---
Prices: $2.05 (Protein Style) & $2.10 (Flying Dutchman)
---
Skip the sauce and get delicious dry seasonings for KETO chicken wings!
---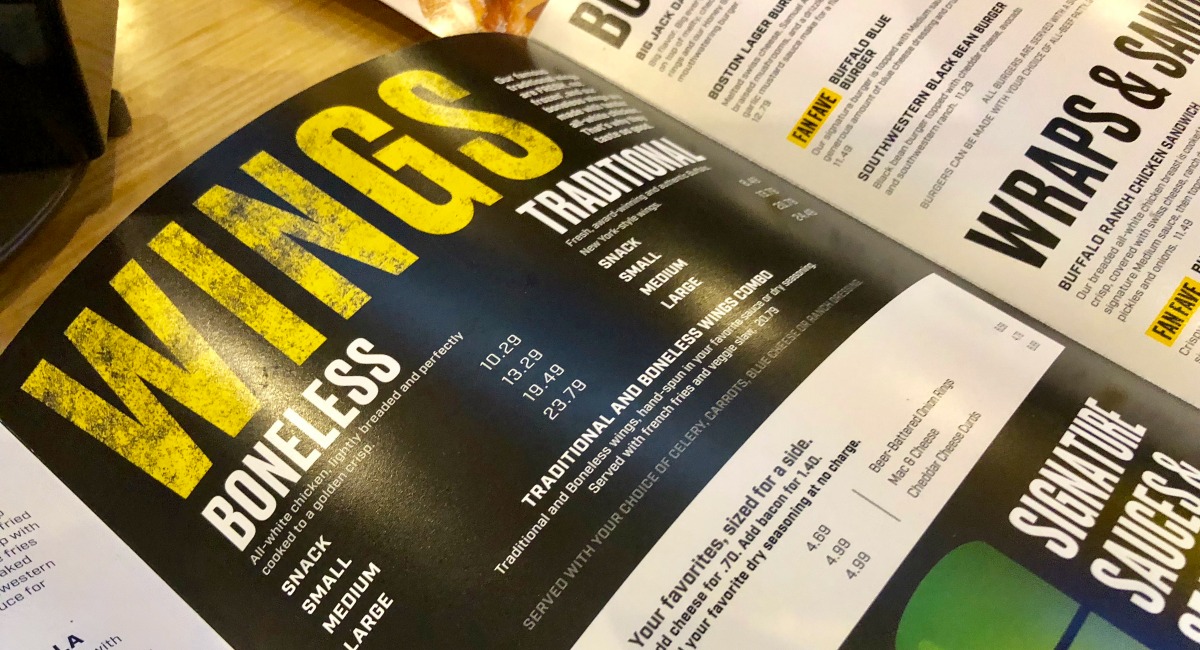 ---
What to order: If you find yourself here or at another sports bar, traditional chicken wings are usually great keto option! Buffalo Wild Wings offers a few low-carb dry seasonings, like Buffalo, Lemon Pepper, or Salt & Vinegar. They also have a Chipotle BBQ seasoning which is lower-carb, but watch out for added sugar.
---
Through their Blazin' Rewards program, you earn points with every dine-in visit or online takeout order. While there are plenty of lower-point options for drink and side redemptions, save your points until you rack up 1,100 to redeem a snack-size order of traditional wings.
---
Price: $7.29 (Snack size traditional wings)
---
Get a FREE entree with purchase of a side when you sign up for the Smashclub!
---
---
What to order: After signing up for their SmashClub, you'll find a FREE entree with side order offer waiting for you in your account. Take advantage by stopping in to order a side salad, and you'll get a sandwich for FREE! I opted for a salad with ranch and the Bacon Avocado Club with Grilled Chicken on a lettuce wrap (but you can mix and match)!
---
Price: $2.99 (Bacon Avocado Club with side salad using promo)
---
Plain Slim Unwiches: delicious, keto, and under $5!
---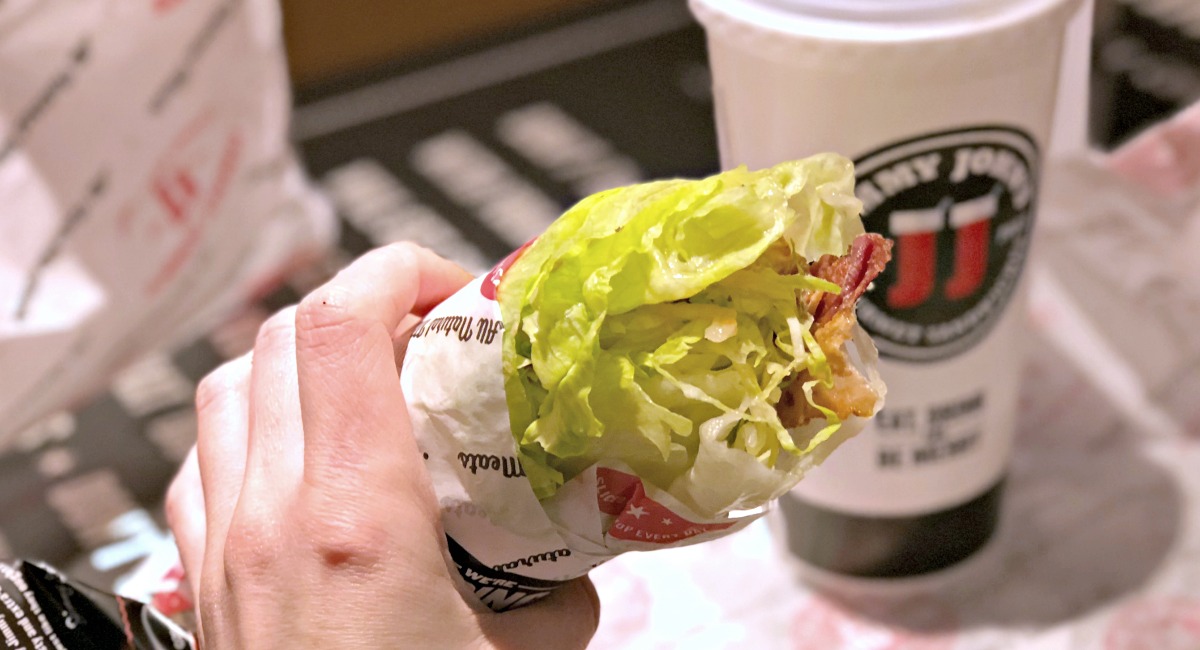 ---
What to order: Choose your favorite sandwich and ask for it as an "Unwich". The fillings come in a lettuce wrap. Jimmy John's sandwich crafters then wrap the whole thing with sandwich paper, making it one of the more user-friendly lettuce-wrapped sandwiches.
---
While Jimmy John's recommends the J.J.B.L.T, it's really just a lot of lettuce and some bacon. For an easy way to save, order one of their "Plain Slims" as an Unwich. Lose the bread, gain the lettuce, add free mayo packets, and you've got a keto sandwich for under $5!
---
Price:  $5.99 (J.J.B.L.T) & $4.49 (Plain Slim)
---
Meat and a topping for $5!
---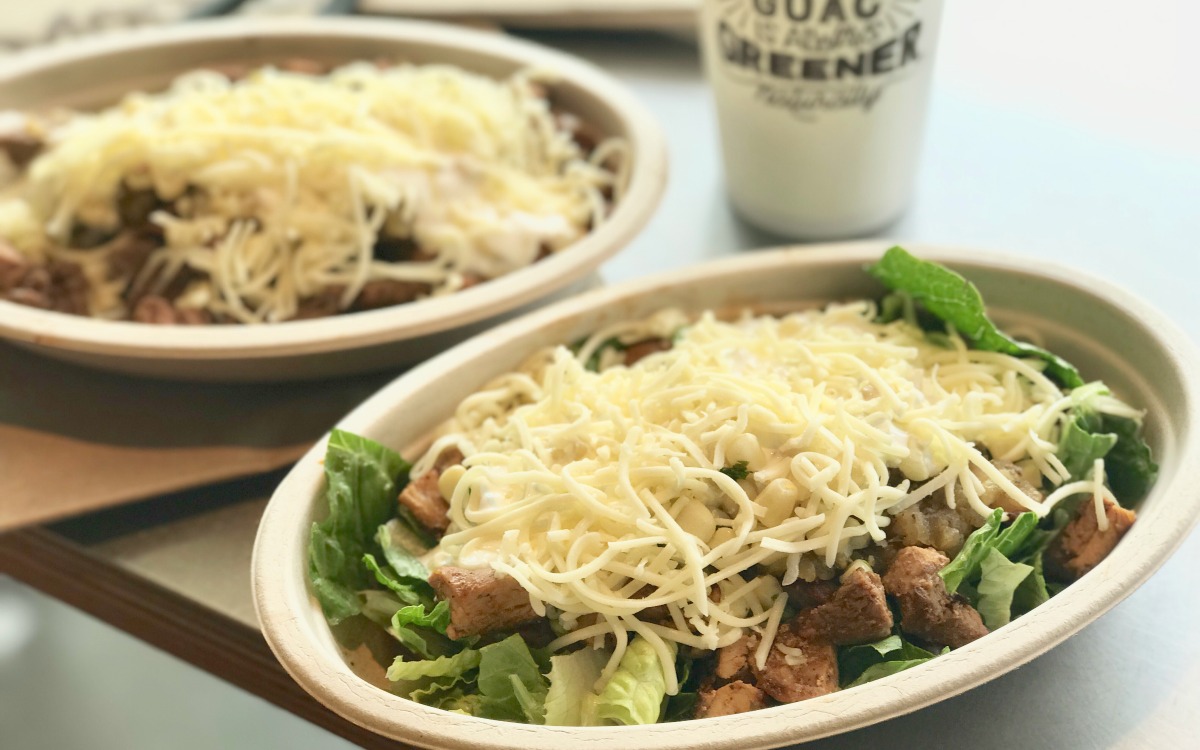 ---
What to order: Since a bowl typically includes mostly non-keto friendly items, go for a 3-Pointer! Order a bowl with meat (worth 2 points) + one side, like cheese, sour cream, pico, or lettuce (worth 1 point) = which gives you a discounted bowl for only $5! While this order is recognized throughout ALL Chipotle locations, some cashiers might not realize it's a 3-pointer. Remind your friendly server while checking out, just to be safe.
---
Price: $5
---
Keto friendly restaurant options for breakfast, lunch, and dinner!
---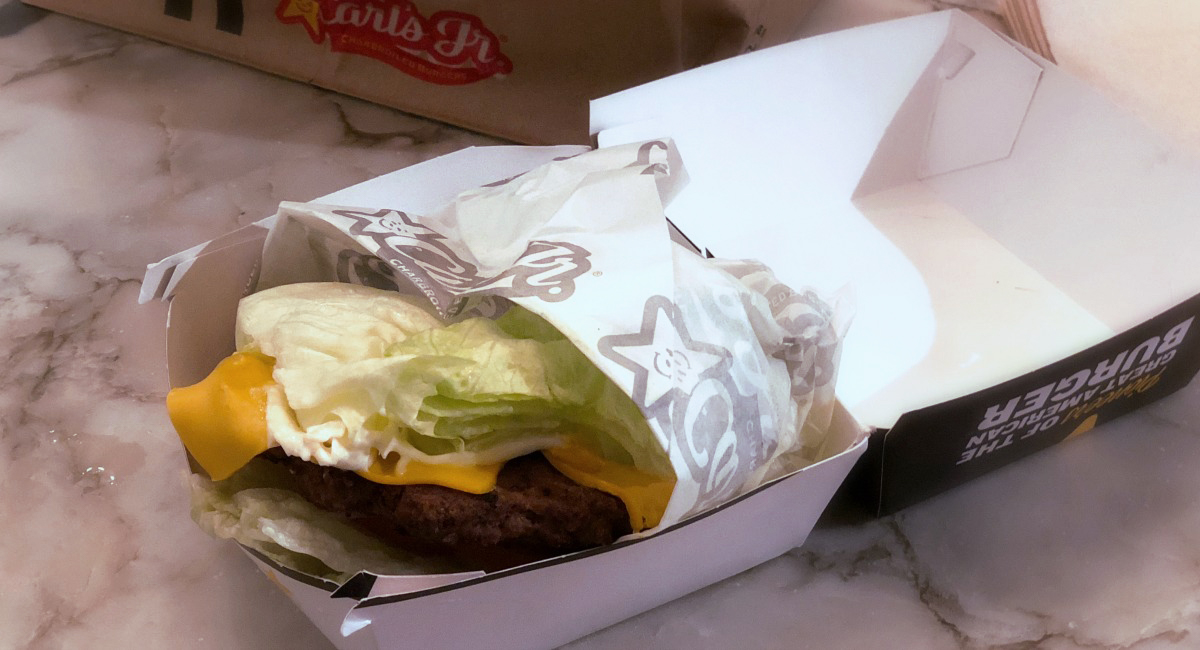 ---
What to order: If you're stopping by before 10:30 am, their breakfast options are a must-have! Try a Steak and Egg Burrito without the tortilla, and you'll get a nice breakfast bowl packed with protein. For lunch, pick your favorite burger or sandwich and "low-carb it" to enjoy the fillings wrapped in lettuce!
---
While Carl's Jr and Hardees seem to have terminated their rewards programs, you can still sign up for coupons and promotions by joining their email list.
---
Price: $3.99 (Steak and egg burrito) & $4.59 (1/3lb. Original Thickburger, low-carb)
---
Earn stars through the rewards programs for FREE drinks!
---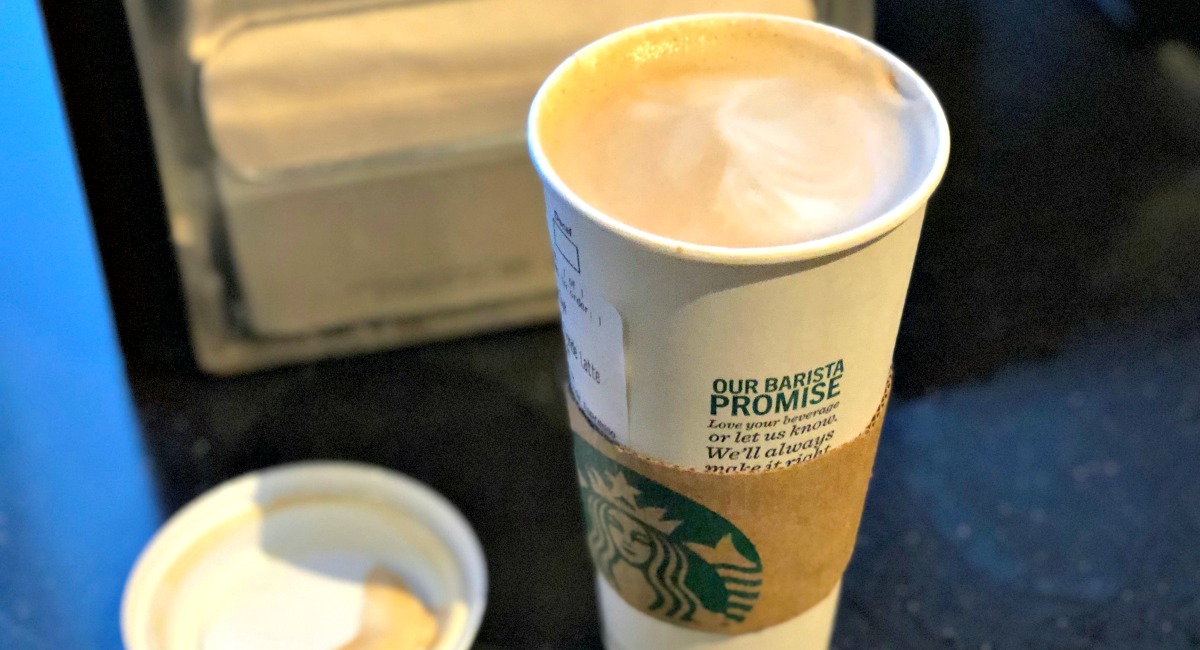 ---
What to order: Get your caffeine fix by ordering your coffee with heavy cream – this is one of the few coffee shops offering heavy cream! If you'd like a little sweetness, ask for sugar-free syrup, and if you're ordering an iced coffee, be sure to specify you'd like it "unsweetened" (otherwise, they add their classic sweetener syrup).
---
Starbucks Rewards members score 2 stars per $1 spent, a free Birthday Reward, free In-Store Refills, and more! When you rack up enough stars in their loyalty program for a free drink or treat, opt for the decadent venti latte made with heavy cream. YUM!
---
Price: $2.25 (Grande Coffee)
---
Get a double Stack for less  or a Dave's Single BOGO for more
---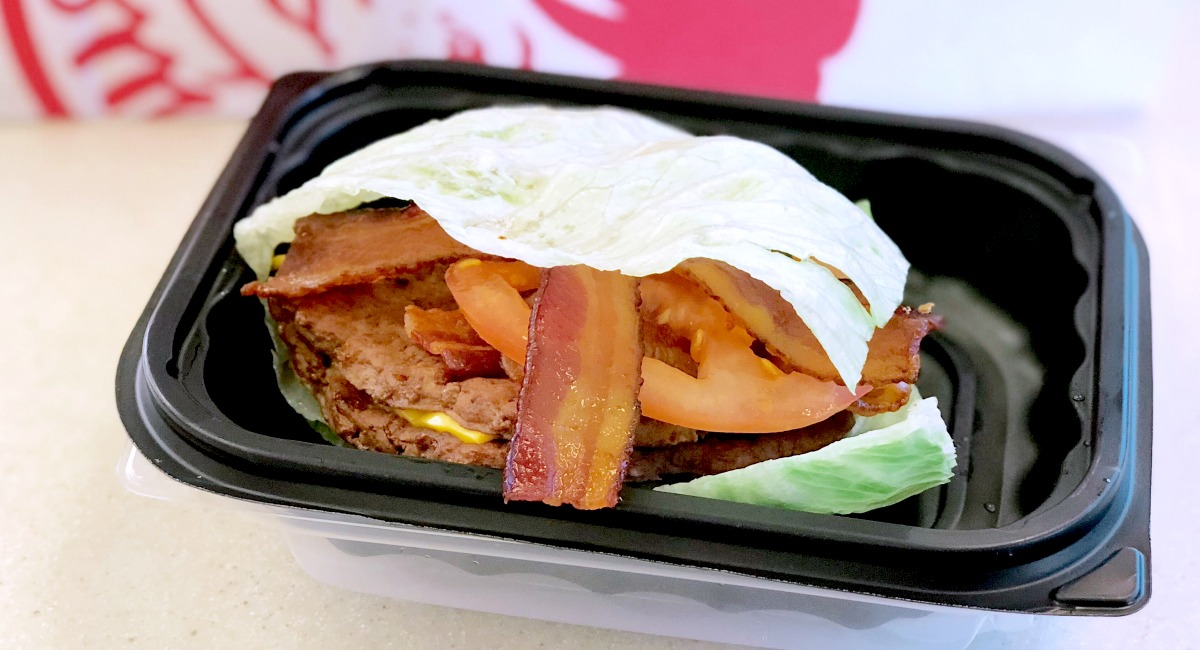 ---
What to order: There's a pretty simple way to hack the menu at Wendy's without loyalty programs or promos. Order a Double Stack with lettuce and tomato, swap the ketchup for mayo, and ditch the bun. This $2.59 Double Stack is the same as the $4.59 Dave's Single (other than getting 2 smaller patties in place of the larger one). What's even better, adding applewood smoked bacon to the Double Stack only costs $0.60 extra, rather than the $0.75 it takes to add bacon to the Dave's Single. If you're really set on that Dave's single, use the BOGO sandwich offer available in their app!
---
Price: $2.59 (Double Stack) & $4.59 (Dave's Single - for TWO if you use the BOGO promo!)
---
Want FREE Chick-fil-A? Stake out store openings or dress like a cow !
---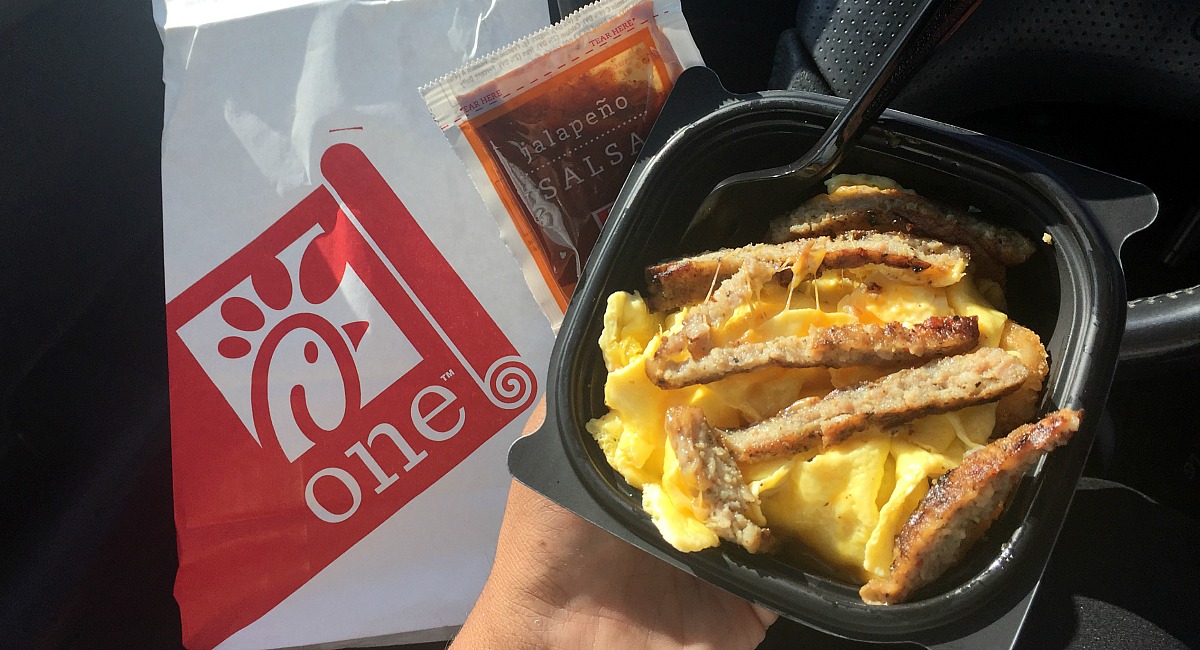 ---
What to order: Chick-fil-A offers a hearty breakfast bowl filled with eggs, cheese, and sausage – perfect for when you're out and about in the morning!
---
Try this menu hack by combining two sides for a filling, cheap lunch option: Order a superfood side salad (minus the sugary dressing) and an order of 4 grilled nuggets with garlic & herb ranch dressing. Mix the two for a chicken salad around $5! Wash it all down with their housemade diet lemonade simply made with lemon juice, Splenda, and water.
---
How much do you LOVE Chick-fil-A? If the answer's A LOT, stake out grand openings. The first 100 customers in line win a year of FREE Chick-fil-A! Also, mark your calendars for Cow Appreciation Day where you can score a FREE entree for dressing up!
---
Price: $2.99 (Small superfood salad), $2.20 (4 Grilled nuggets), $3.49 (breakfast bowl)
---
Extra Tip: Check out Raise.com for discounted restaurant gift cards! Even better, you can stack the discounted gift cards with sales and special offers to score some seriously BIG savings on yummy food!
---
Check out these specific keto friendly restaurant guides with macros!
---
Keto Friendly Restaurants & Tips