Say It Isn't So!? Starbucks Has Discontinued a Fan Favorite Sugar-Free Syrup… And We're Oh So Sad!
Oh Starbucks, you're breakin' our sugar-free hearts! 💔
A couple of weeks ago, it was just a regular ol' day here at Hip2Keto, however, when I hopped on to our Facebook group everything changed. 😮I saw that our awesome keto peeps had mentioned that Starbucks recently discontinued the Sugar-Free Cinnamon Dolce Syrup in their area. What? NOOOO! I quickly opened up my Starbucks app and breathed a sigh of relief, phew, it's still there.
Sadly, it was too good to be true…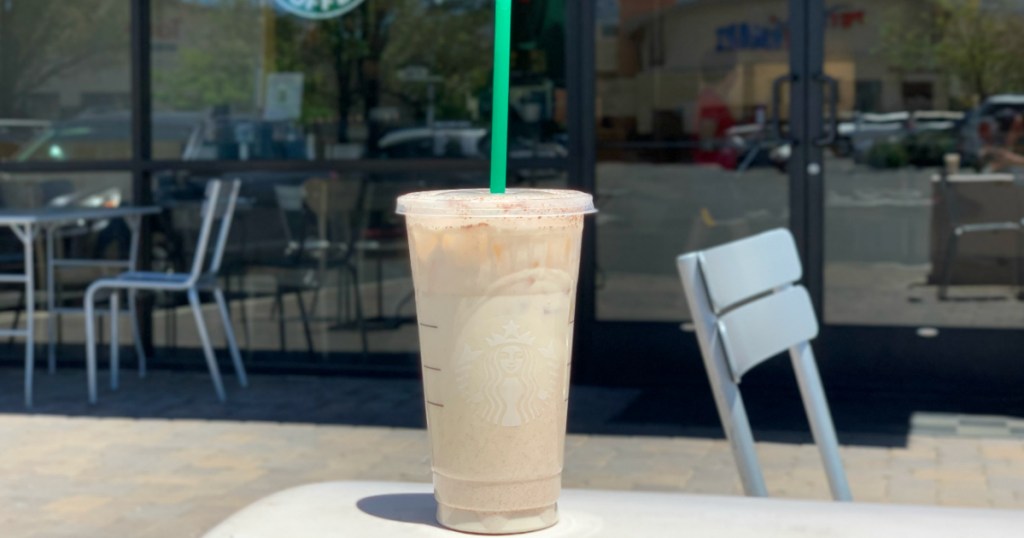 Fast forward to a couple of weeks later, and the syrup had quietly disappeared from my app as well. I spoke to my friendly local Starbucks barista and she confirmed that the Sugar-Free Cinnamon Dulce Syrup has in fact been discontinued. So for now we are left with only the sugar-free vanilla syrup as an option.
I'm still recovering from them pulling the sugar-free hazelnut and now they go and do this. Man, I'm giving you major side-eye Starbucks. 🙄
This sadly means, our keto Horchata Starbucks drink hack will no longer work. 😭
There's a silver lining to this cloud…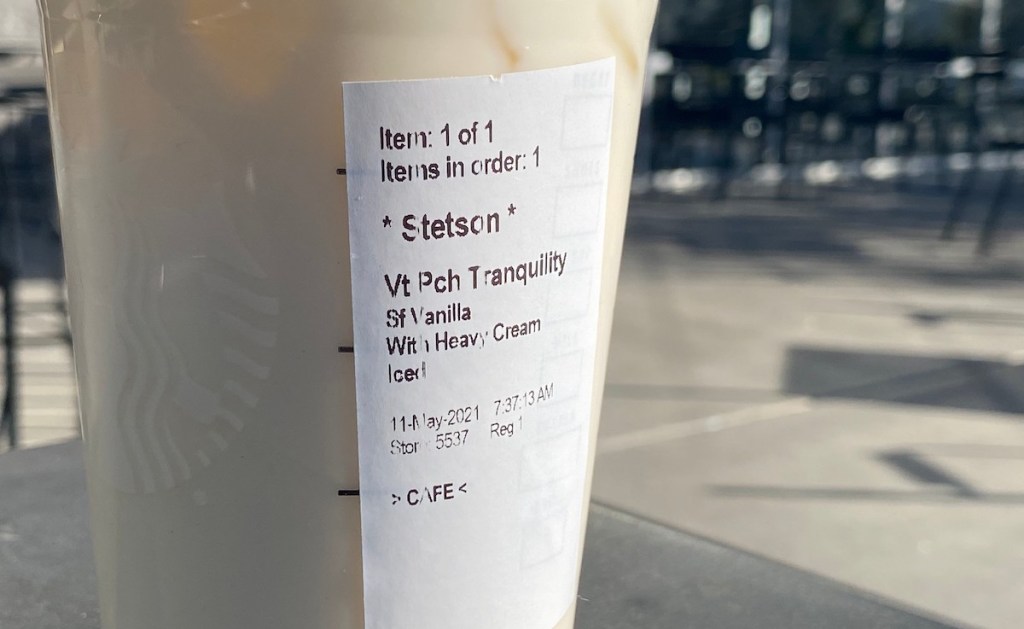 The good news is, there are still 13 awesome drinks that can be hacked to be dirty-keto-friendly at Starbucks including my favorite keto Peaches & Cream drink! I'm keeping my fingers crossed that Starbucks has some new sugar-free offerings coming down the pipeline.
Grab the next best thing…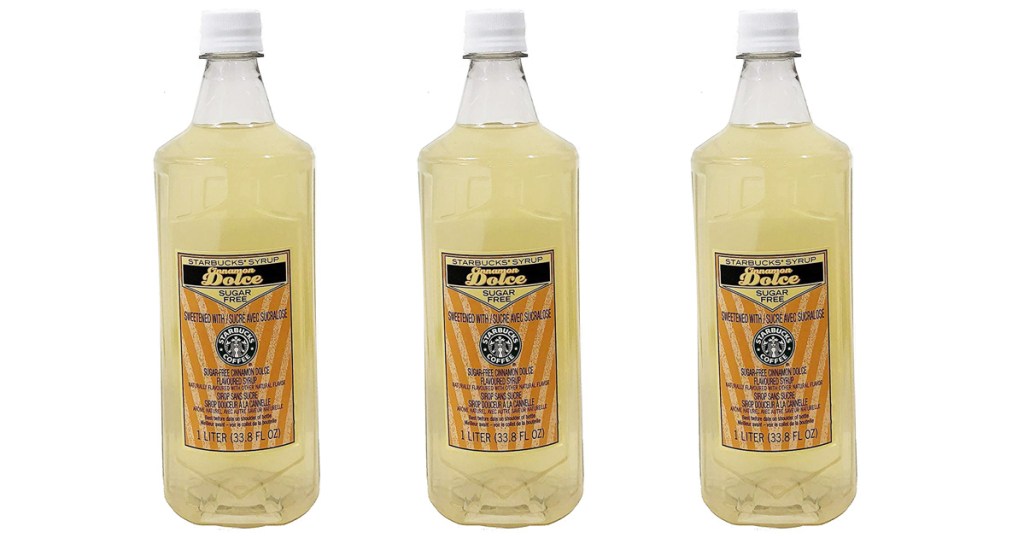 If you really don't want to miss out on this flavor, you can order a one-liter bottle of Starbucks Sugar-Free Cinnamon Dolce Syrup on Amazon for $44.95… that's too rich for my blood but you do you! *Please note – this item is currently out of stock, but will hopefully be back soon!
Amazon also sells a 25.4oz bottle of Torani Brown Sugar Cinnamon Sugar-Free Syrup for around $12. Or you can do like I do and grab a bottle or two the next time you're at TJ Maxx.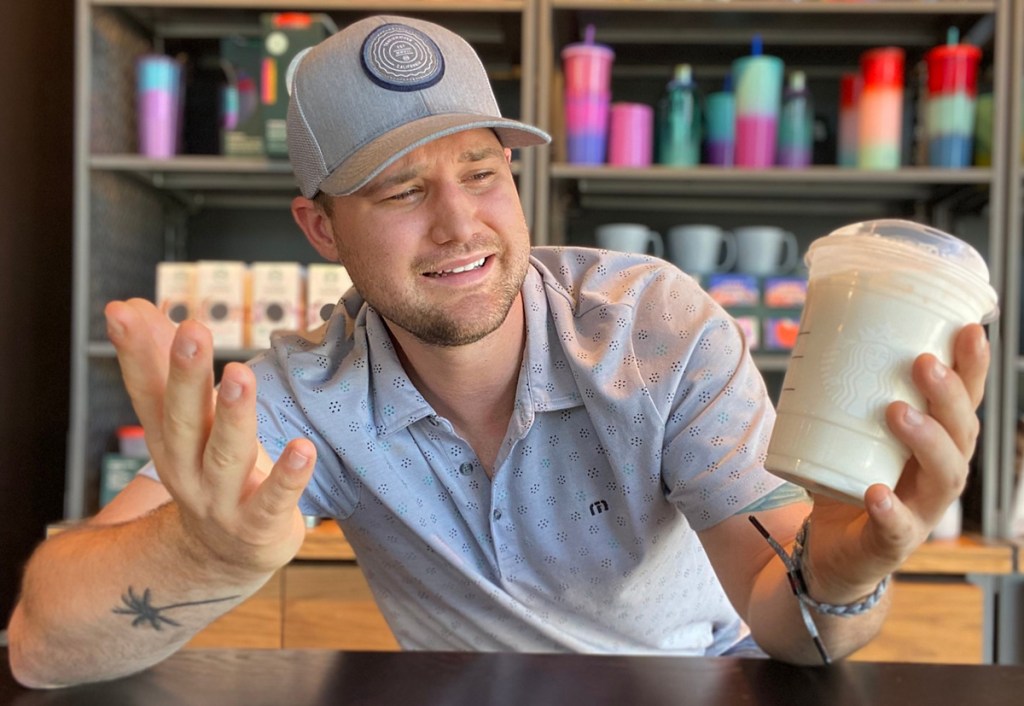 I'm really not sure what Starbucks is thinking with most restaurants stepping up their sugar-free and low carb offerings, yet they seem to be rolling back.
Come on Starbucks, get with the program please!
---