Did You Know that Which Wich Now Has Keto-Friendly Cloud Bread Sandwiches?!
Thanks to the new Which Wich Cloud Bread sandwich, you can eat keto at the infamous sandwich shop!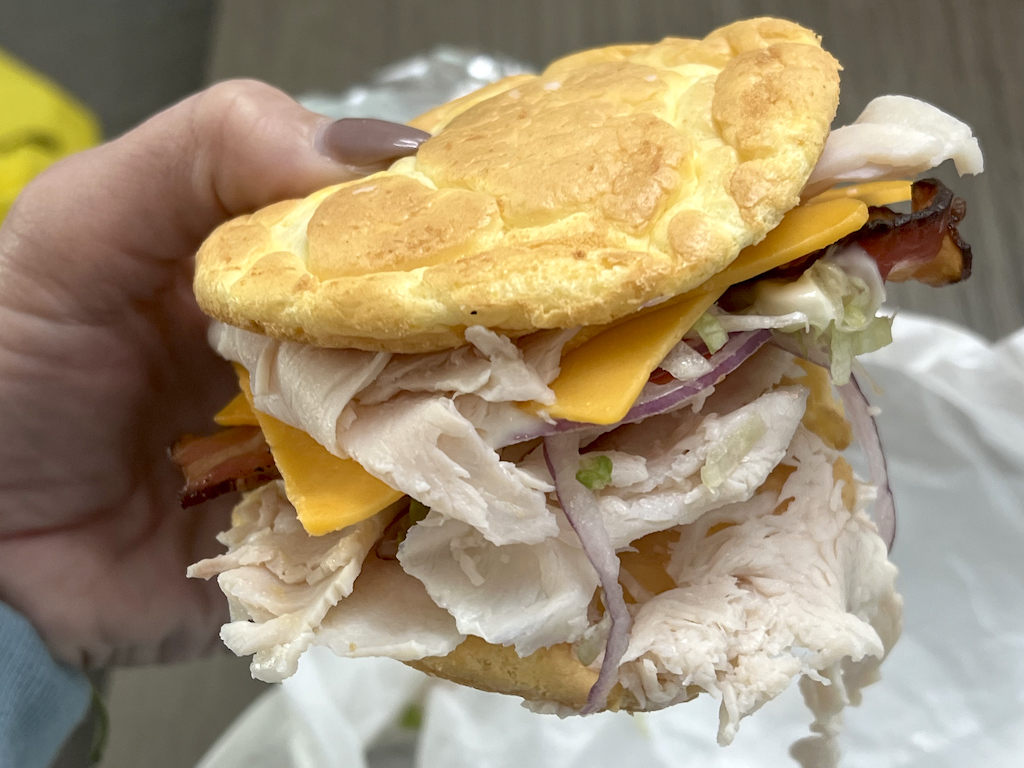 Satisfy your sandwich cravings with Cloud Bread from Which Wich.
Miss eating sandwiches? Now you don't have to! The infamous carb-loaded popular restaurant Which Wich Superior Sandwiches has recently paired with The Cloud Bread Company to bring keto-friendly sandwiches to their menu. 🙌
Which Wich started offering the low-carb cloud bread option in September. This tasty sandwich bread is made using only 4 simple ingredients and they are all recognizable – eggs, cream cheese, baking soda, and baking powder. It's kind of magical how such a simple mix of ingredients makes something so heavenly!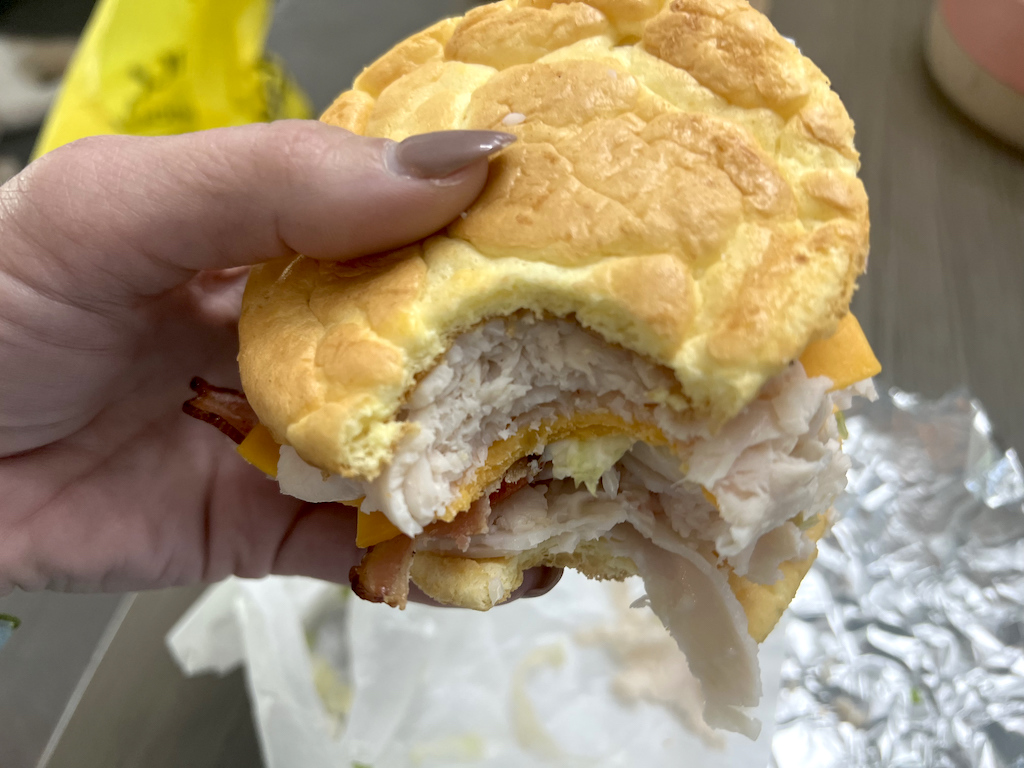 The best part? This bread contains 0 carbs, 0 sugar, 0 gluten, and is only 35 calories. 😍
Does this CLOUD'WICH sound too good to be true? We thought so too, but IT'S NOT!
---
Collin recently tried the Which Wich Cloud Bread sandwich and loved it!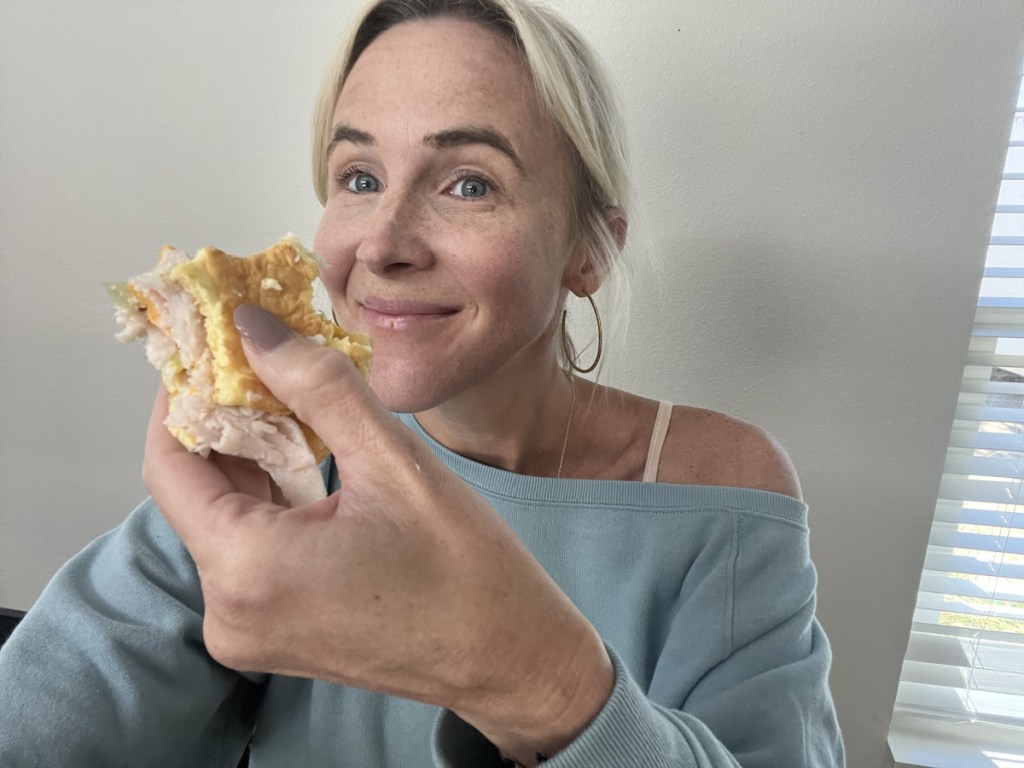 Here's what she had to say about Cloud Bread:
"I am SO stoked about being able to enjoy a sandwich again… and the BREAD!! 😱 Guilt-free and hardly any carbs – AMAZING! 🤩 I love that this cloud bread was able to handle loads of toppings and lots of meat/cheese. So filling, so YUM, and thank YOU Which Wich, you made my keto sandwich dreams come true! 🙌"
---
How do you order Cloud Bread at Which Wich and how much does it cost?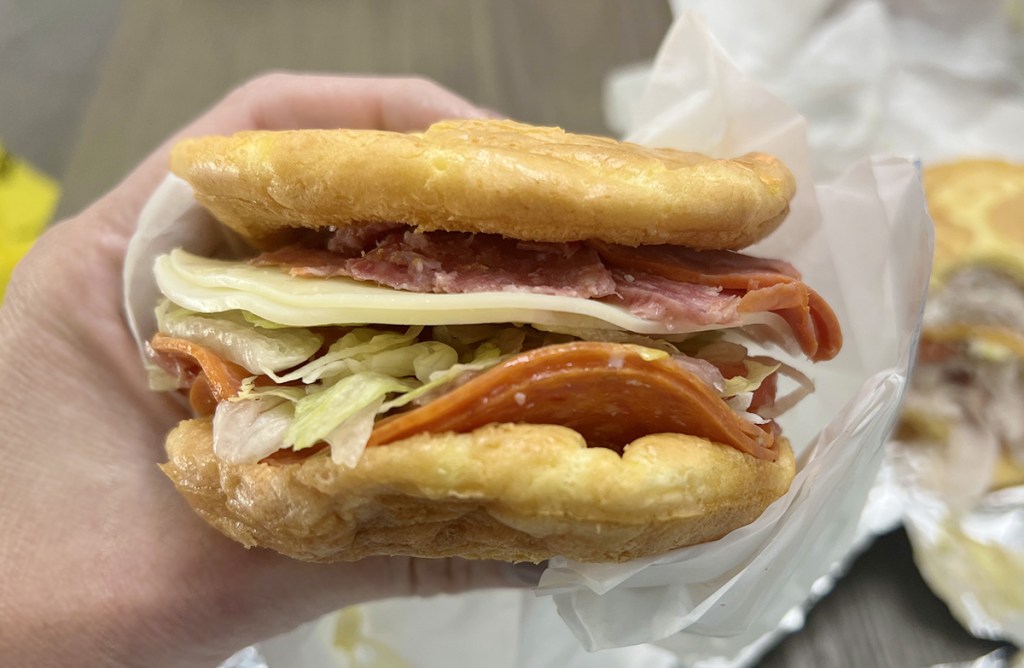 Want to sink your teeth into a CLOUD'WICH? The cloud bread should be available at most locations and for just $1.50 extra, you can have any regular-sized sandwich served as a CLOUD'WICH.
---
This sandwich bread is a scrumptious way to dine out on keto.
Whether you need a break from cooking or just enjoy dining out, the CLOUD'WICH offers you an easy keto meal option!
Plus, cloud bread can also be enjoyed by your friends and family, too. With simple ingredients, this low-carb bread is a healthy option for many – keto eaters, those with gluten intolerance, and everyone else in between!
We have to say, this new Which Which menu option makes us feel like we're on cloud nine. ☁️ 🤩 It's still hard to believe it has zero sugar and zero carbs!
We sure hope the CLOUD'WICH is here to stay! This low-carb bread is not only guilt-free, but it also makes eating keto a little more exciting!
THANK YOU, Which Wich! 🙌😍
---