"The World's Greatest Cauliflower Rice!" is Now Available at Chipotle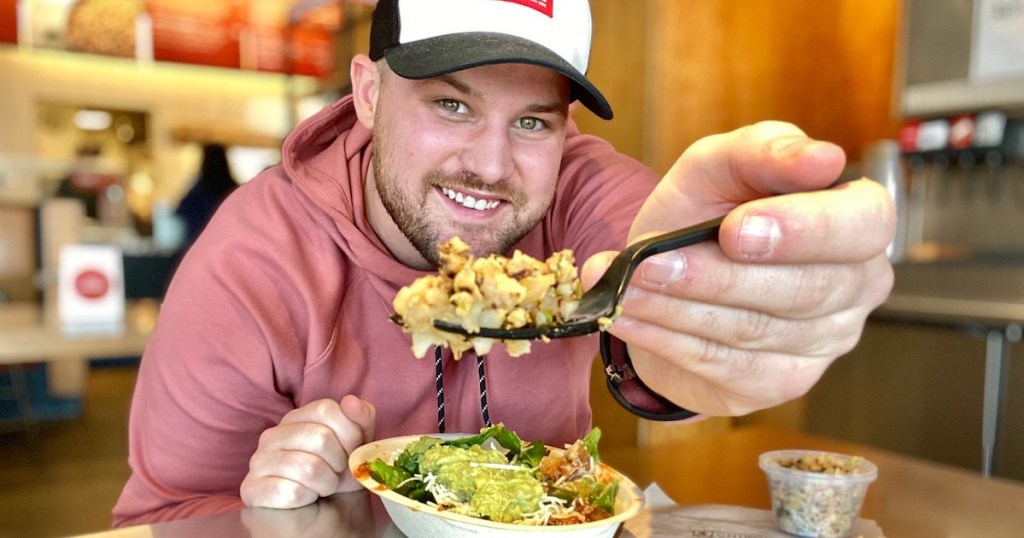 Chipotle's keto game just got better!
If you're missing rice every time you dig into a delicious burrito bowl, you have got to try Chipotle's new Cilantro Lime Cauliflower Rice that recently hit the menu! It's keto, absolutely delicious, and totally changing the game for quick-service restaurants' plant-based movement across the country!
Speaking of Chipotle, we have a whole dining guide dedicated to how to eat keto at Chipotle. You can also easily find all of our keto dining guides on our Hip2Keto app!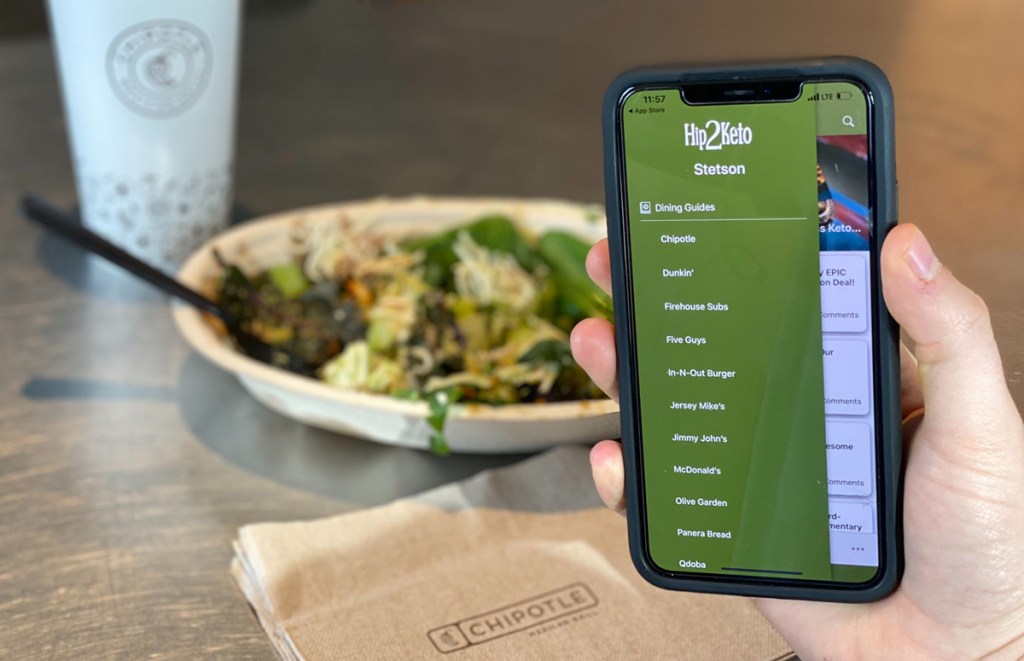 If there's one thing Chipotle was focused on during the making of this keto-friendly menu addition, it's bringing quality ingredients to their menu so everyone can enjoy it.
So, rather than partnering with other brands like Burger King did with Impossible Foods or Dunkin' did with Beyond Meat, Chipotle has created its very own less-processed menu addition – Cilantro Lime Cauliflower Rice! 🙌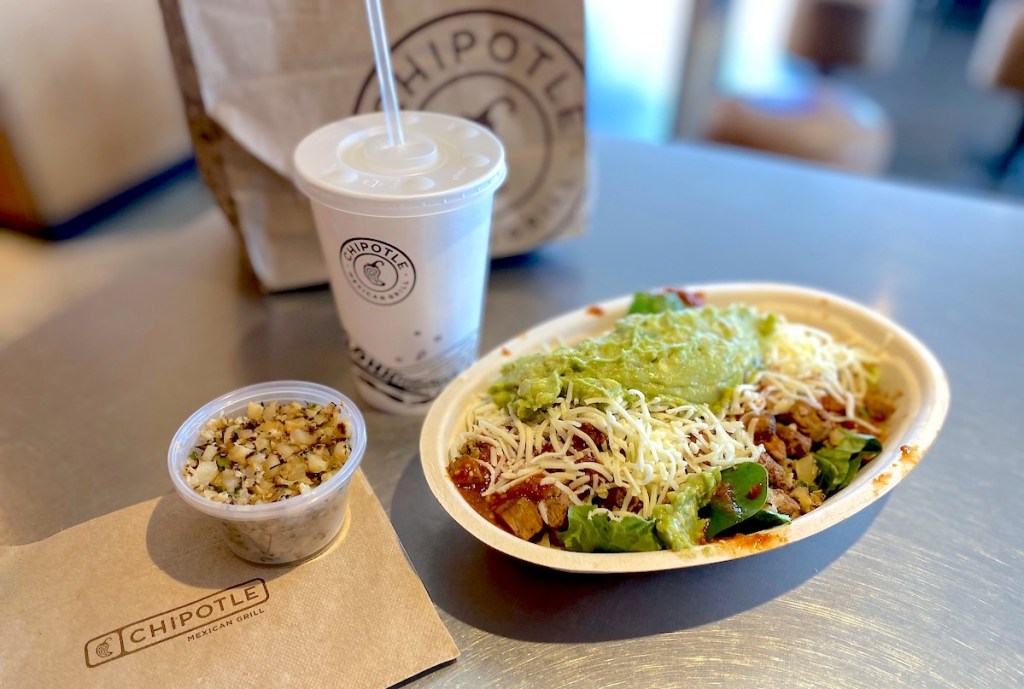 CEO, Brian Niccol, told Bloomberg back in a 2020 interview that Chipotle was experimenting with developing more of its own plant-based alternatives in-house, using ingredients like black beans and cauliflower. The chain also already offers its own tofu-based option called sofritas.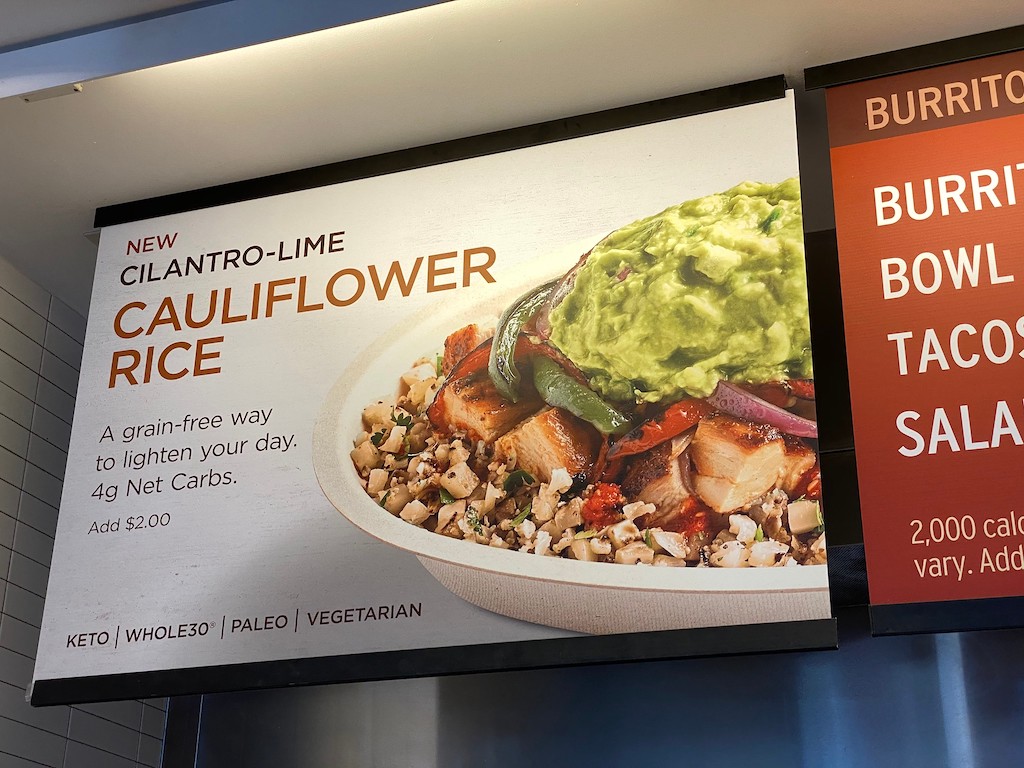 "We are definitely experimenting with plant-based foods. What we want to do is make the world's greatest cauliflower rice, as opposed to process something and make it seem like it's something else."
And that's just what they did.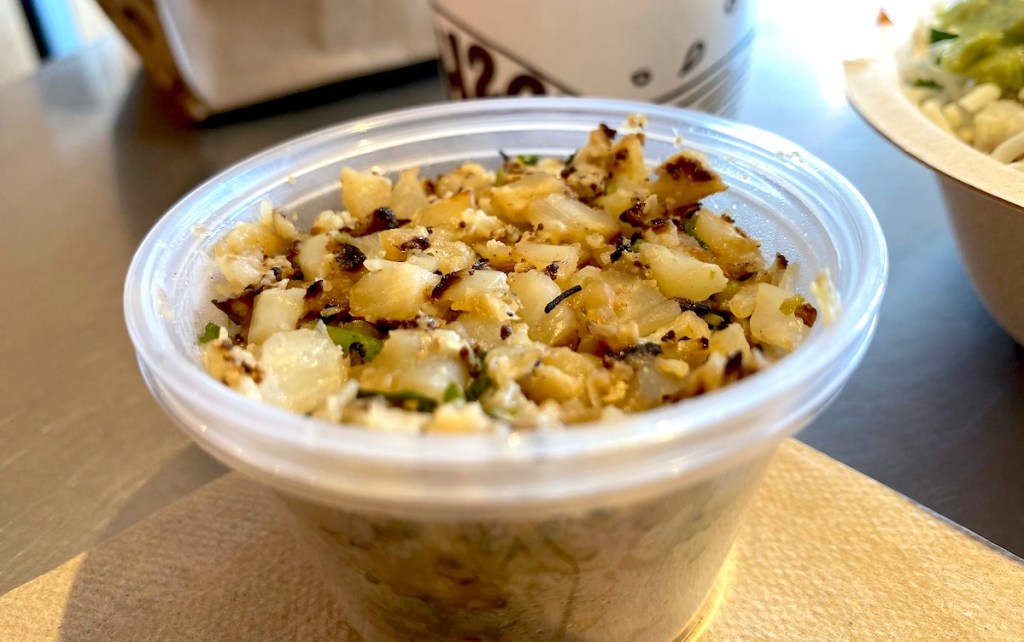 We're pretty sure Chipotle nailed their new Cilantro Lime Cauliflower Rice. It's made with just 4 real ingredients (freshly grilled, riced cauliflower, hand-chopped cilantro, lime, & salt) and only has 4g of net carbs per serving.
Plus, for a limited time, when you order this delicious new menu item, you'll pay just $1 for delivery! Just note, when you add this item as a side or to your burrito bowl, it'll be a $2 upcharge.
Let's break down the nutrition for Chipotle's new Cauliflower Rice:
Serving Size: 1 Burrito Bowl Serving | 40 Calories | 1g Fat | 7g Total Carbs | 3g Fiber | 2g Sugar | 0g Sugar Alcohol | 3g Protein | 4g Net Carbs
*Just a reminder that nutritional information may vary slightly since portions are not exact.
Here's what Stetson had to say about the new Chipotle Cauliflower Rice: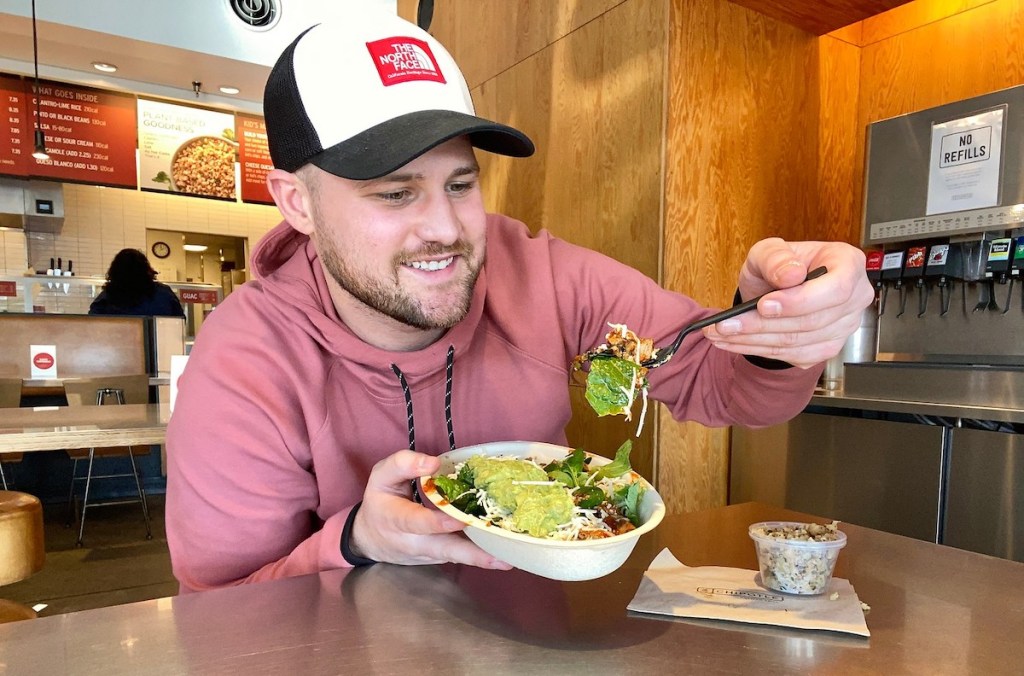 "The new Chipotle Cauliflower Rice was surprisingly good! It has a nice flavorful taste and made it totally easy to replace the rice – in fact, I didn't even miss it! I will be ordering the Cauliflower Rice every time over the rice as it's just as filling and totally guilt-free!"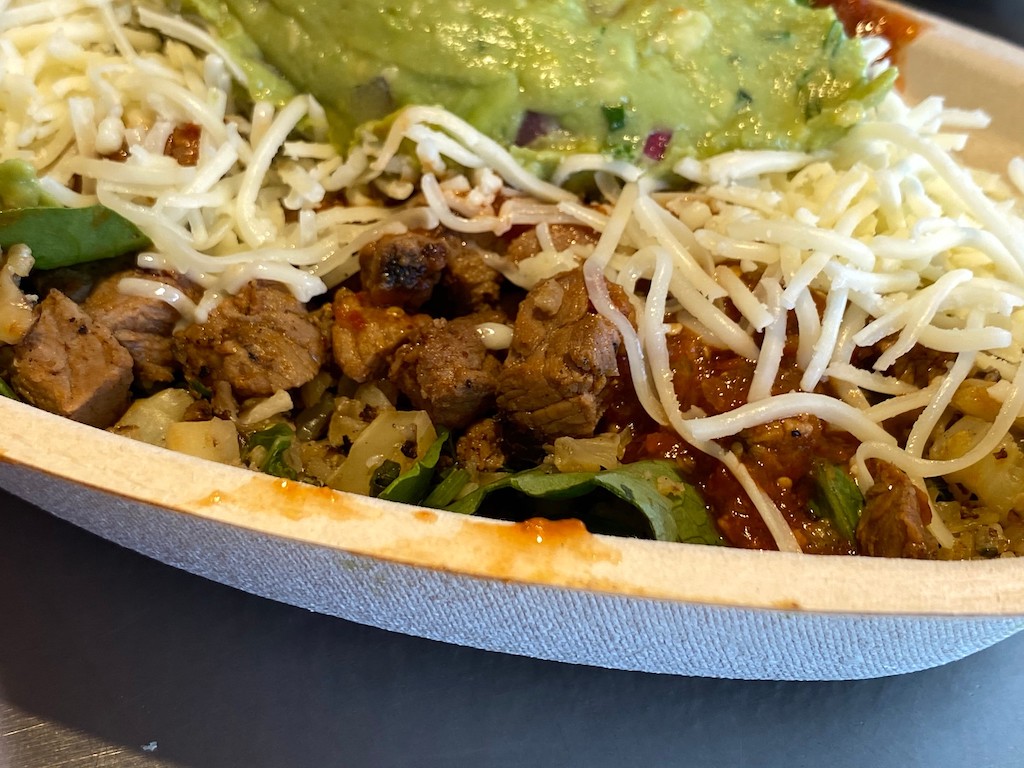 Here's what a Hip2Keto reader had to say:
"I actually tried their Cauliflower Rice in a steak keto bowl today and loved it! It really helped fill me up and keep me full! This is a great new keto-friendly addition to their menu!" – Connie
Enjoy, keto friends!
---
Turn a bag of cauliflower rice into 3 easy and delicious skillet meals!