Here's How to Order a Keto Starbucks Cinnamon Dolce Frappuccino!
Miss the Starbucks sugar-free cinnamon syrup? You can still enjoy this keto Starbucks Cinnamon Dolce Frappuccino dupe without it!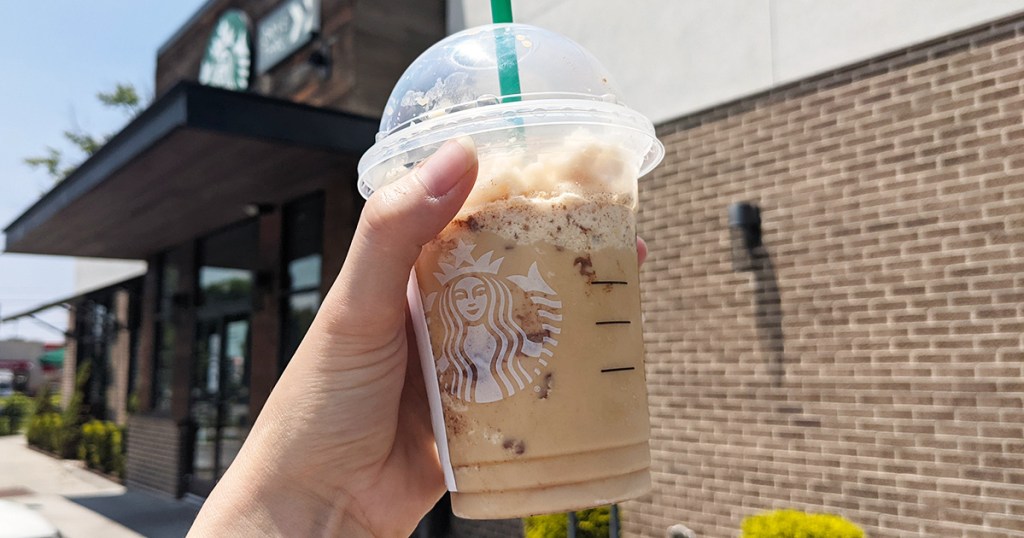 We heard the devastating news earlier this year…
Starbucks would no longer be carrying their fan-favorite sugar-free Cinnamon Dolce syrup. What?!
We're not sure why they decided to discontinue it, but we know it'll be sorely missed here on Hip2Keto. However, you don't have to despair too long! We hopped on over to Starbucks to try to find a replacement for everyone's favorite keto Cinnamon Dolce Frappuccino.
While it's not exactly the same, it comes pretty darn close! And you know we're gonna give you guys all the details on how to order it. 😉
Our Dirty Keto Disclaimer
This drink still uses Starbucks sugar-free vanilla syrup which is considered dirty keto, so if you want to make it a little sweeter without adding more syrup, pop in some stevia packets (or another sweetener of your choice). My Starbucks happened to have stevia on hand, but it may be a good idea to call ahead and ask, just in case! Or keep a stash of your favorite keto sweeteners in your purse to use on-the-go.
---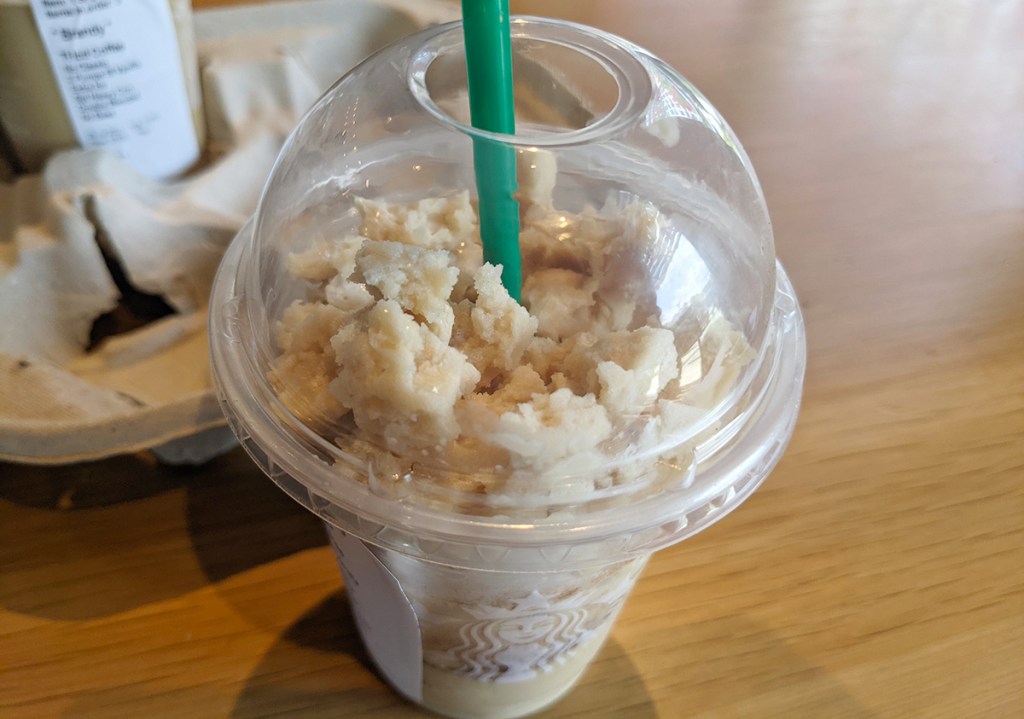 No sugar-free cinnamon syrup? No problem!
What we love about the keto diet is that we don't have to give up our favorite treats–including these Frappuccinos! And even though they did away with our favorite sugar-free syrup, we found a pretty close dupe.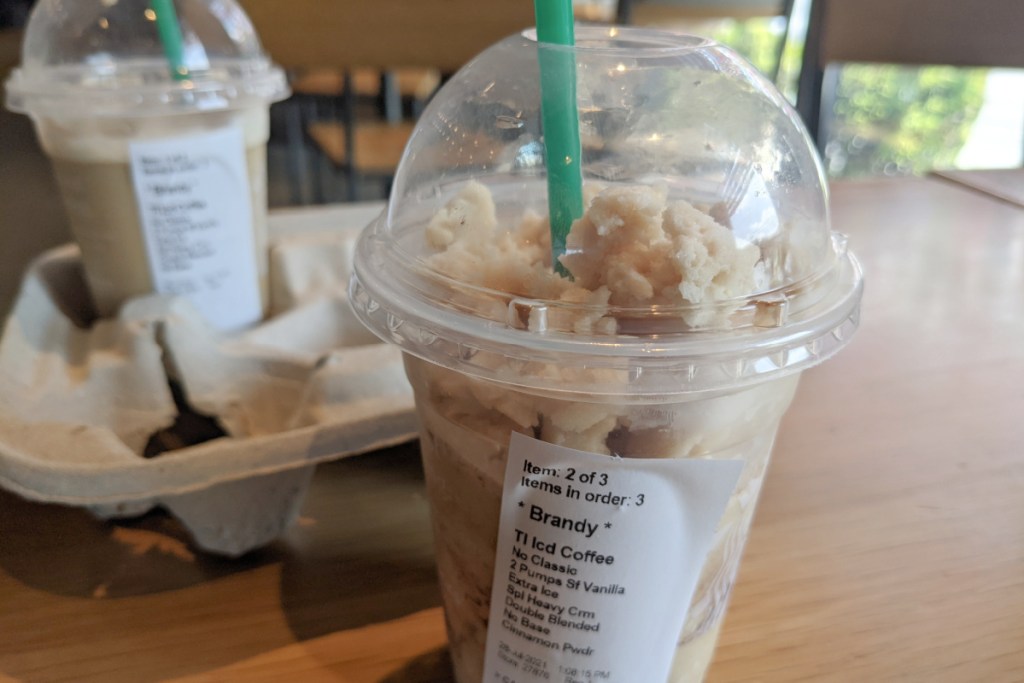 While it's hard to get the exact nutritional value (or price, as I paid $2.95 for the tall, but that may depend on the store) since Starbucks' products can vary slightly between locations, this is pretty close to what we're getting:
Tall Keto Starbucks Frappuccino Nutrition:
305 Calories | 30g Fat | 3g Total Carbs | 0g Fiber | 0g Sugar | 3g Protein | 3g Net Carbs
I also have to admit that I've never ordered a Frappuccino before. Like… ever. 😱 I know that's weird, but I have tried a sip or two before and found them overpoweringly sweet. I'm a black coffee gal through and through, so I never bothered to give them a chance. Until now, that is!
I was really surprised that I liked the keto Cinnamon Dolce version SO much more!
I found it perfectly sweet with just the right amount of cinnamon and vanilla flavor. It was creamy, refreshing, and just all-around delicious. 🙌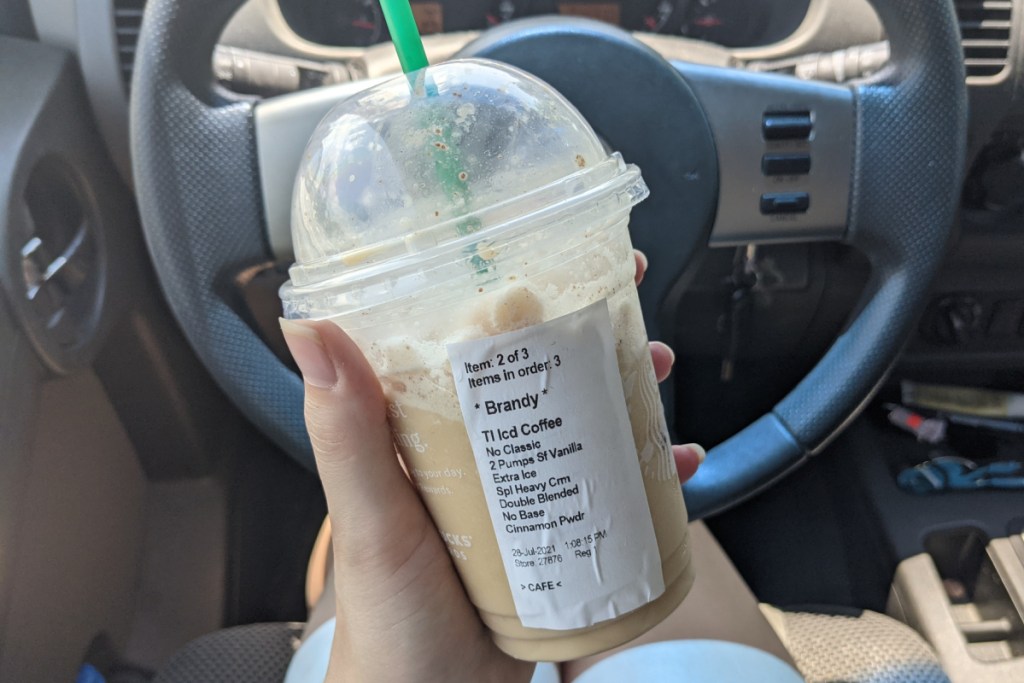 I'm sure I've kept y'all waiting long enough, so here's exactly how I ordered it:
"Hey there! Could I please have a tall, unsweetened iced coffee with extra ice, 2 pumps of sugar-free vanilla syrup, 2 shots of heavy whipping cream, a good amount of cinnamon powder, and a packet of stevia, blended frappuccino-style but with NO frappuccino base and NO frappuccino syrups? Thank you!"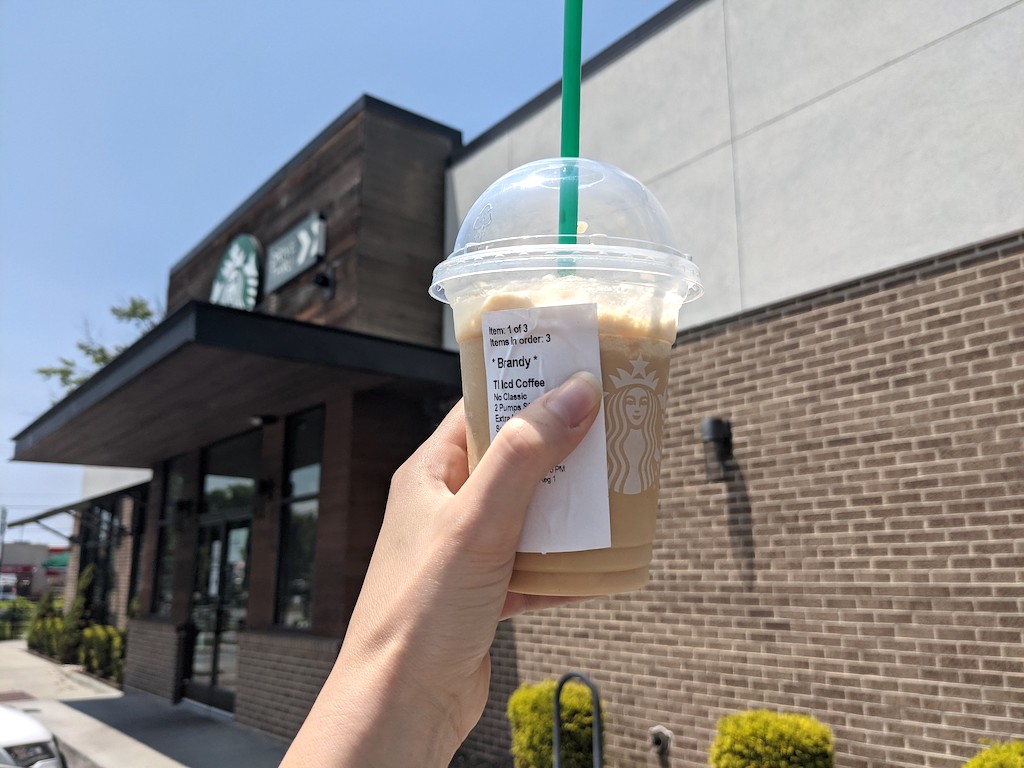 My main fear when testing out this keto Cinnamon Dolce recipe was that it would be a little grainy when using the powdered cinnamon instead of the syrup, but nope! I didn't even notice a change in texture at all. Just make sure you ask them to blend it into the drink instead of sprinkling it on top. Otherwise, you won't get the full cinnamon flavor.
And if you want a larger drink, here's how many pumps of syrup originally came in each size:
Tall: 3 pumps
Grande: 4 pumps
Venti: 6 pumps
Trenta: 7 pumps
I would totally recommend going half sugar-free syrup and half stevia, but it's fun to experiment with the ratios. And if you like a little extra vanilla flavor, by all means, go for it!
Note: You can totally order this drink without cinnamon on the Starbucks app, but if you want to add it, you may have to order inside the store.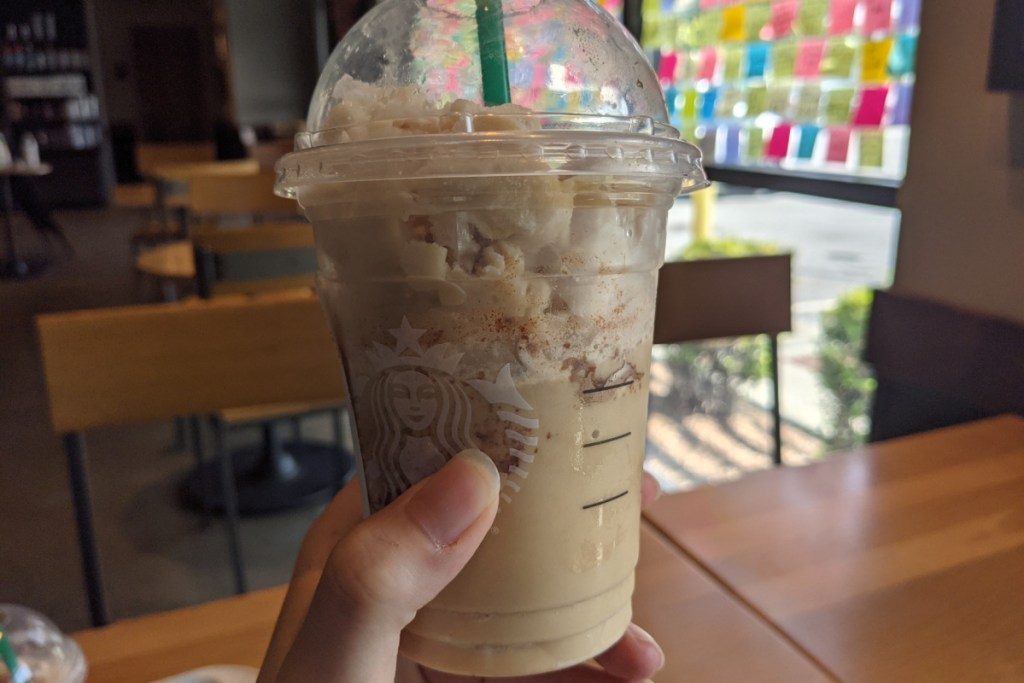 And don't forget to sign up for Starbucks Rewards!
If you stop by Starbucks all the time, go ahead and take advantage of their rewards program! You'll earn points for every dollar you spend and get an awesome birthday freebie every year. 😍
---
Craving something sweet? Check out all our keto desserts!