The Cheesecake Factory Keto Dining Guide (We're Sharing 6 of the Best Meals to Order)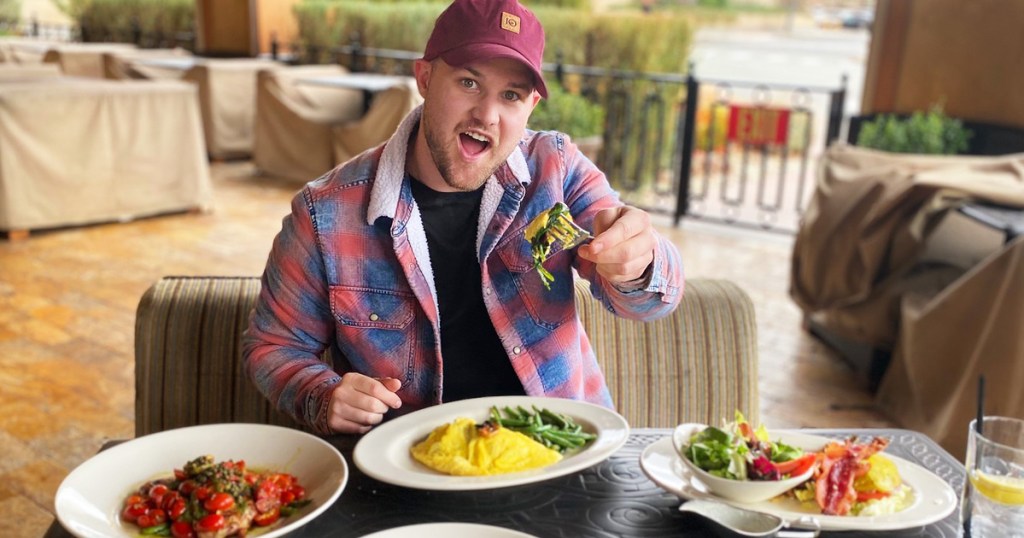 Who else loves dining out?
The Cheesecake Factory Menu is a whopping 21 pages long with over 250 different items. 😲 Trying to navigate through the menu to find low carb and keto options can be very overwhelming! However, we've got ya covered with six of the best keto meals that you can order to help you stay low carb while enjoying a delicious Cheesecake Factory dish.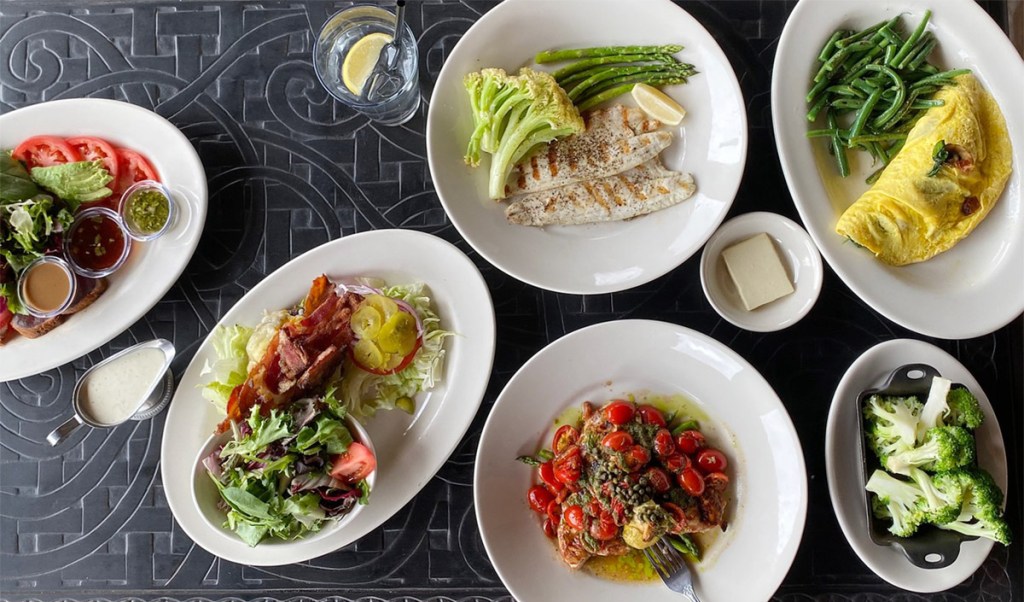 While we don't have the exact nutritional breakdown for each item when modifying to be keto, these are low carb options that we think are the best based on their nutritional guide.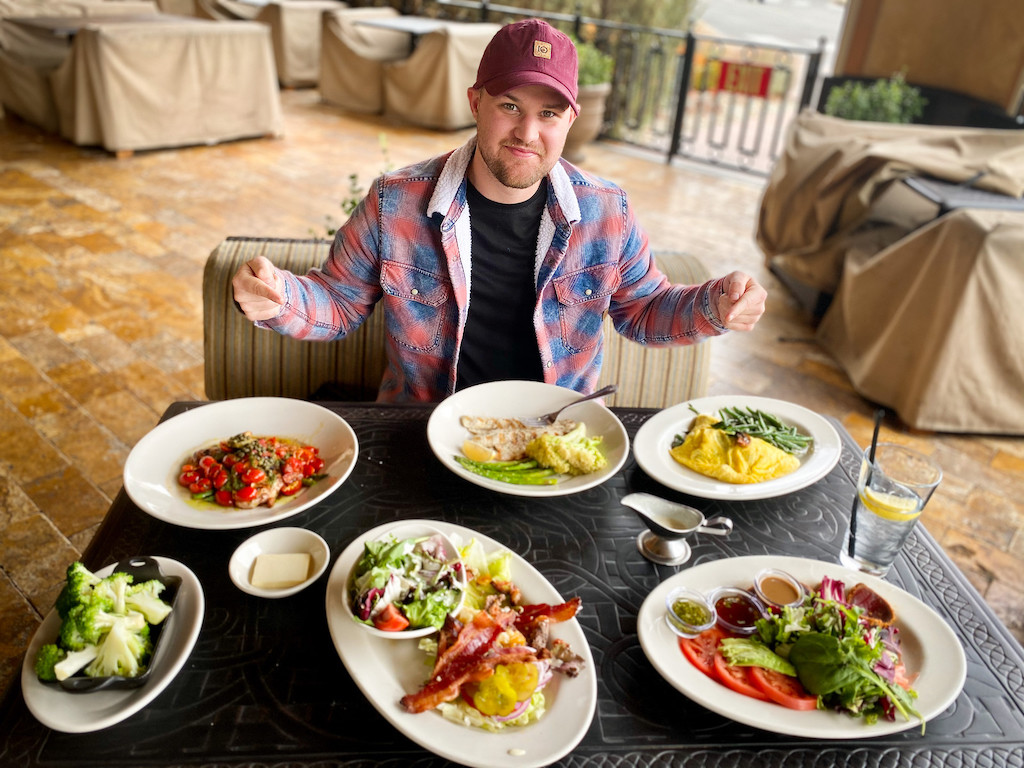 We sent Stetson to try these meals and here's what he had to say…
"I couldn't believe all of this was keto, and it made me think that I could actually do the low-carb thing and stick with it! I enjoyed every meal and was full from the first plate. If Cheesecake Factory was more budget-friendly, I'd eat here every single day keto-style."
Here are the best keto orders at The Cheesecake Factory –

---
Pan-Seared Branzino Fish w/ Lemon Butter & Vegetables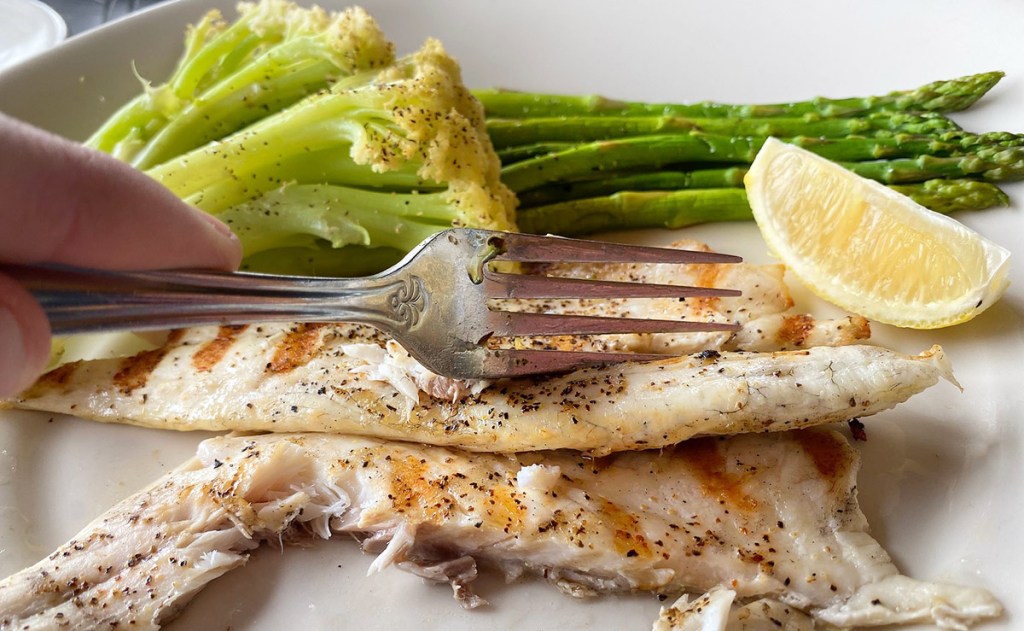 This delicious dish clocks in around 14g carbs and 4g of fiber for a total of 10g net carbs. Not bad considering the majority of The Cheesecake Factory Menu items have well over 100 carbs. 😱
---
Spinach, Mushroom, Bacon & Cheese Omelette
Did you know that the Cheesecake Factory serves egg dishes all day?! If you love breakfast, it's a no brainer to order a low carb omelette even for dinner! The delicious spinach, mushroom, bacon and cheese omelette has just 6g of net carbs.
Prefer something a little more simple? A plain omelette with bacon is only 2g of net carbs. Now, this is a low carb meal I can get behind—I sure do love breakfast for dinner!
Note that the omelette comes with a side of breakfast potatoes, however, you can choose tomato slices or you can order green beans (or a different lower-carb vegetable) as Stetson did.
---
Seared Tuna Tataki Salad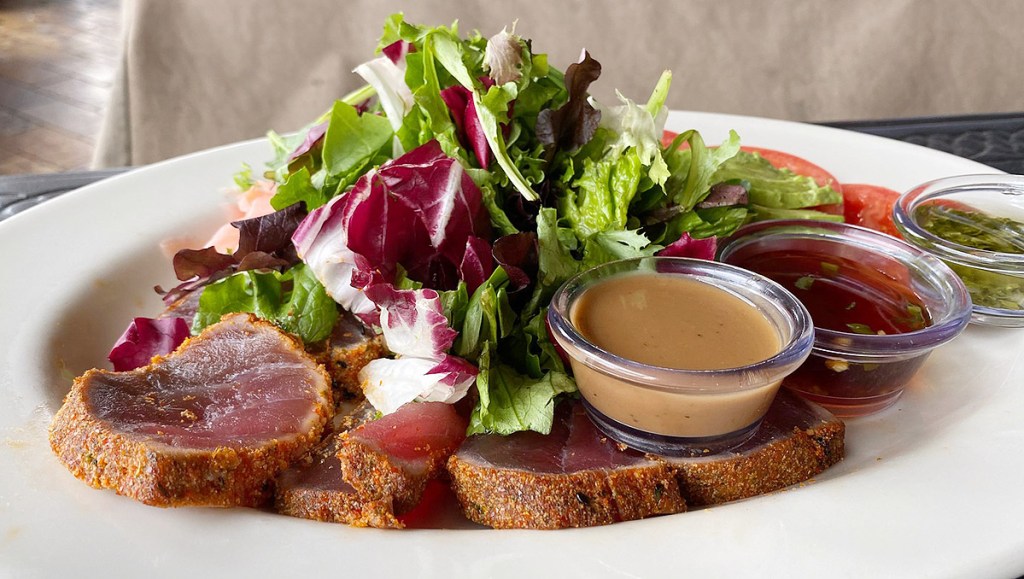 This salad has around 12g net carbs and features fresh Ahi tuna lightly seared and served rare with avocado, tomato slices, and mixed greens with wasabi Vinaigrette on the side. Skip the tomatoes and you'll save a few carbs.
---
Tuscan Chicken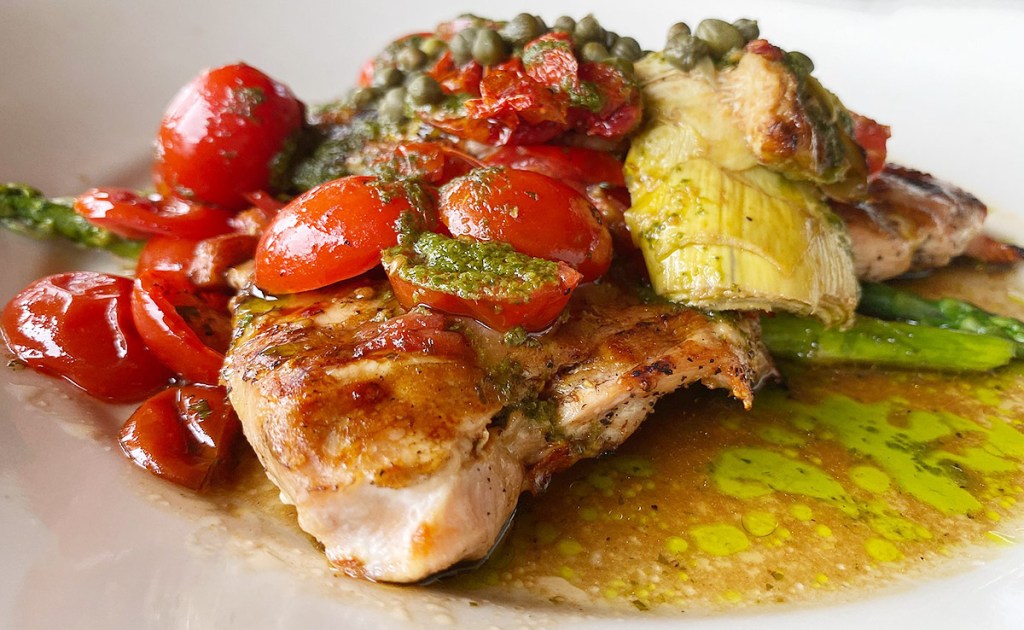 This delicious dish features grilled chicken breast with tomatoes, artichokes, capers, fresh basil, and balsamic vinaigrette served over fresh vegetables and farro (whole grains). It has around 14g of net carbs, so ask for no farrow to bring your carb count down.
---
Bacon Bacon Cheeseburger
Order a hamburger with bacon and cheese, ask them to hold the bun and the special sauce! Pair it with a side of veggies or side salad for a filling low carb lunch or dinner. This is a great option to keep in mind for just about any restaurant that sells burgers—just remember to always skip any added sauces as they pack on additional carbs.
---
Chipless Nachos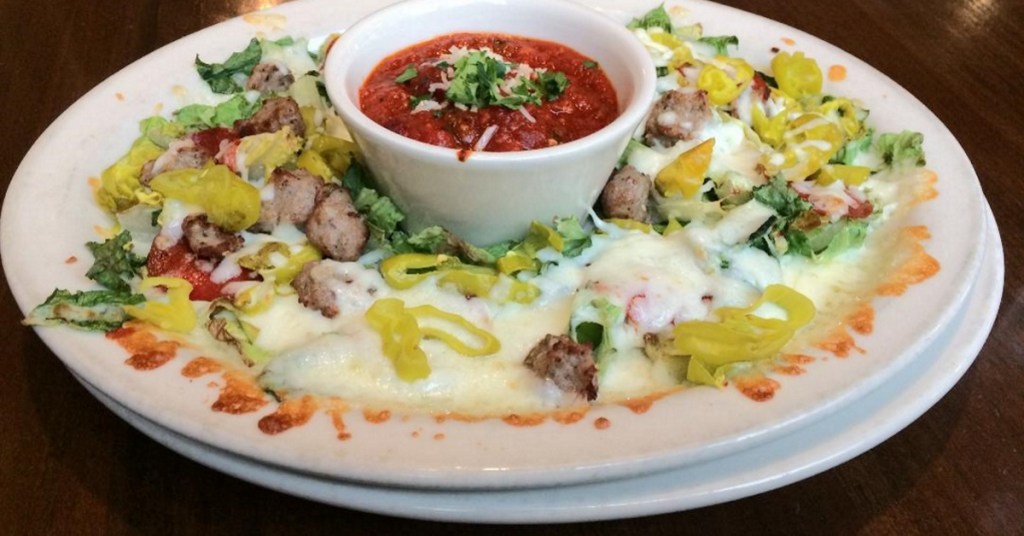 Keep your nachos low carb by opting for lettuce instead of chips! I've ordered nachos this way at various restaurants and let me tell you, it's still a yummy meal even without the chips. Just use a fork and dig in!
The chef might question the lettuce substitute, so just politely let them know you take full responsibility for the outcome of swapping the chips for lettuce. This is a delicious low carb meal that you can order just about anywhere that sells nachos.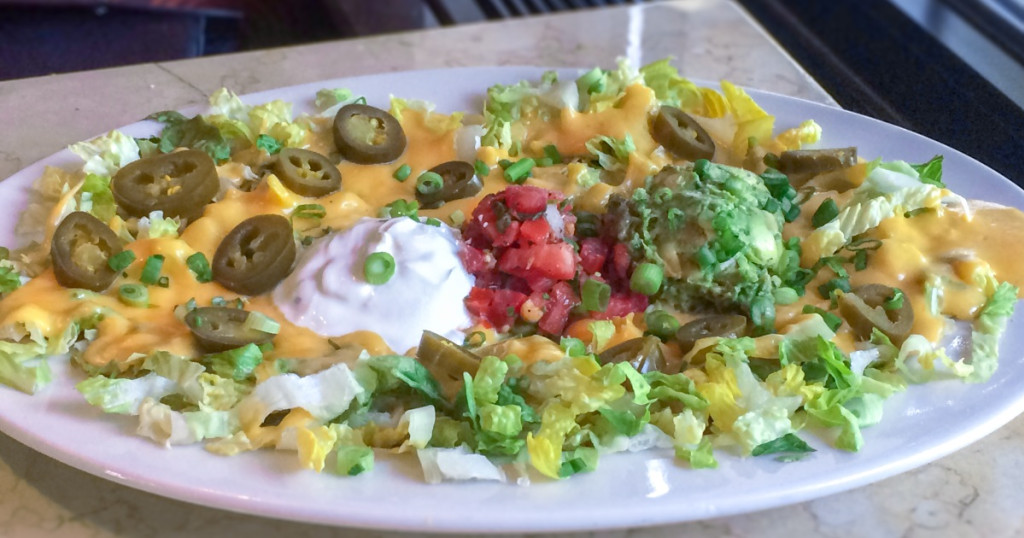 Here's how to order low carb nachos at any restaurant…
"I'd like to order the nachos, and instead of the chips, can you place the nacho toppings on a bed of shredded lettuce and add extra meat/cheese?"
---
WARNING! Don't be fooled –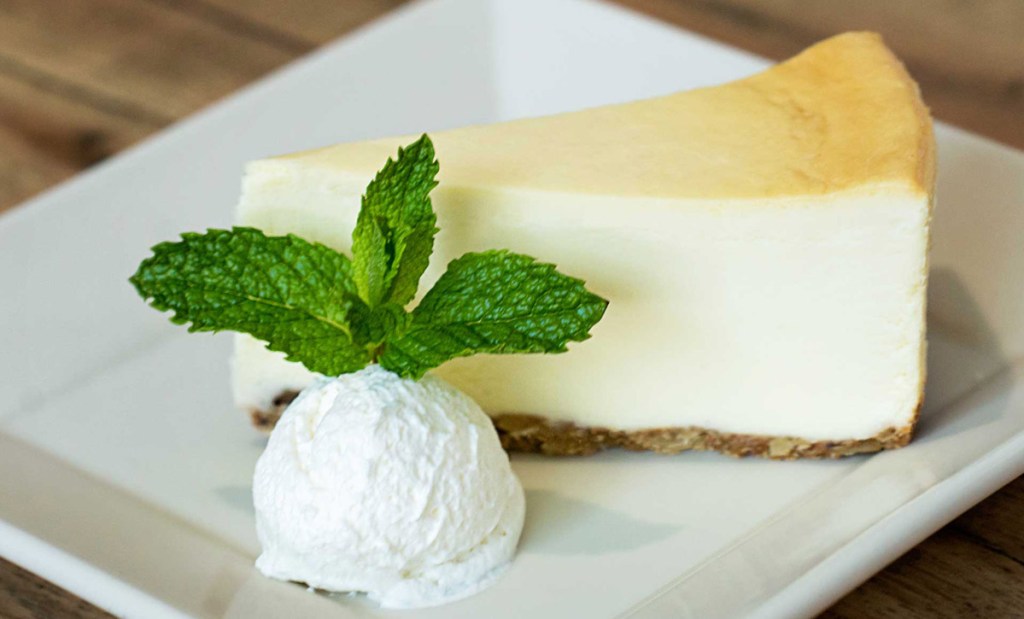 While The Cheesecake Factory menu has a slice of cheesecake that claims to be low carb, it's really not, and if you want to keep it keto then avoid this dessert (even though it looks OMG incredibly yummy). It clocks in at 42g total carbs with 10g of fiber for a total of 32g net carbs. 🤯
Get your cheesecake fix with these low carb recipes instead!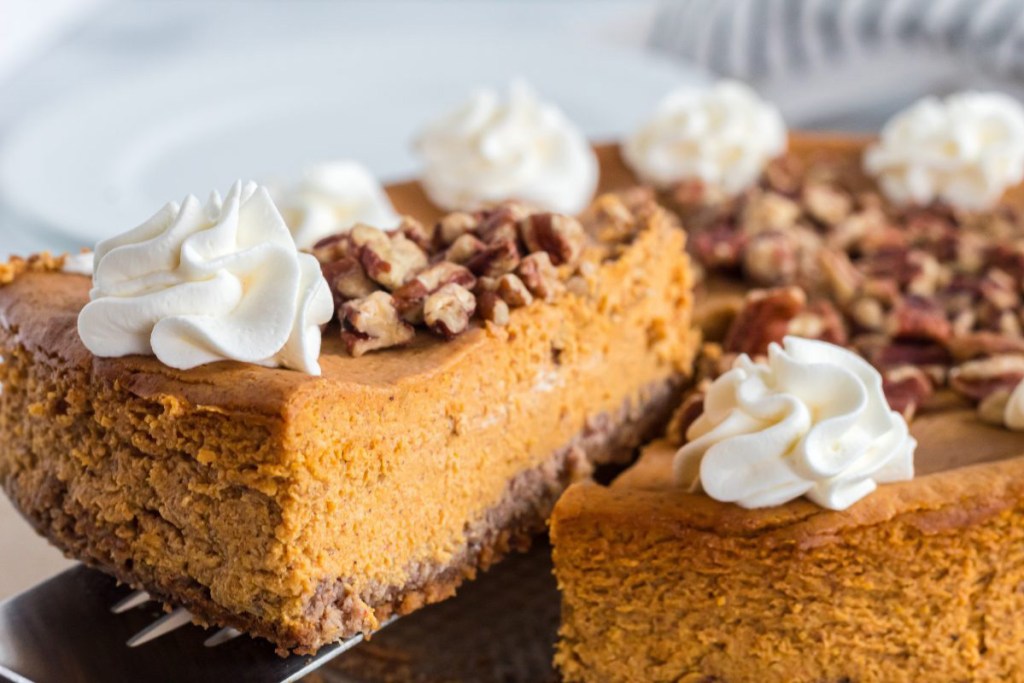 ---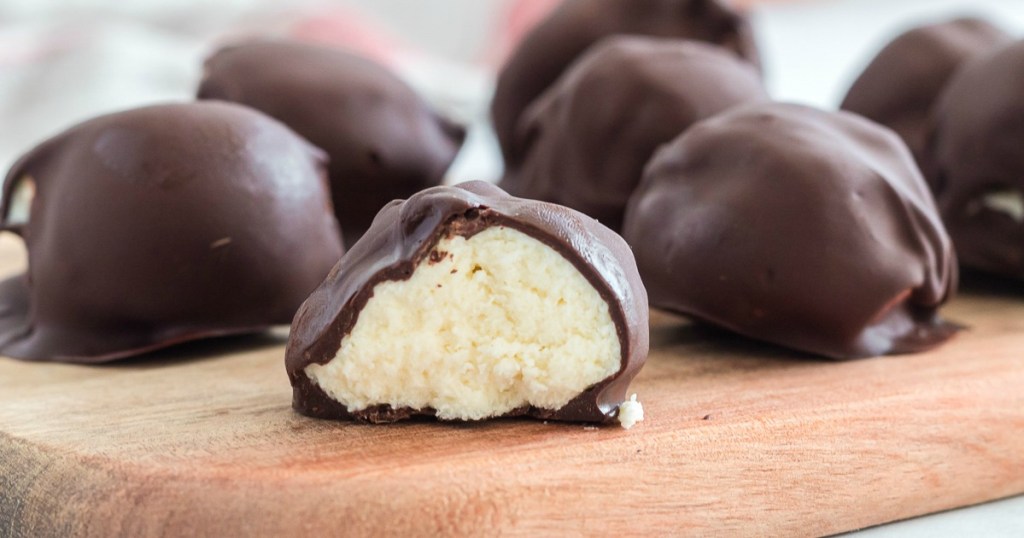 ---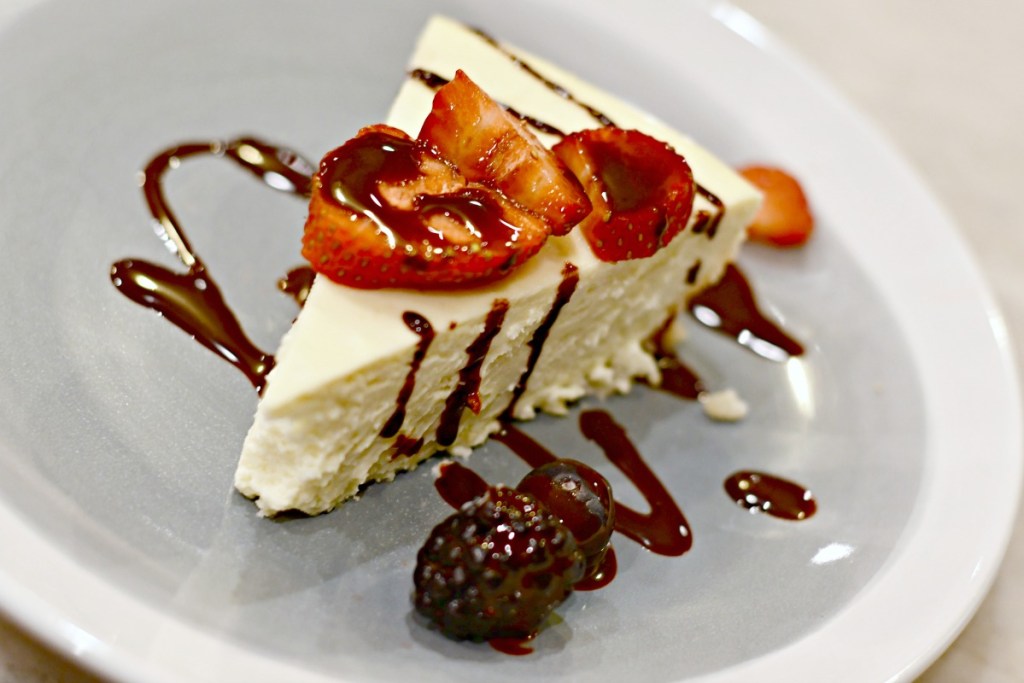 ---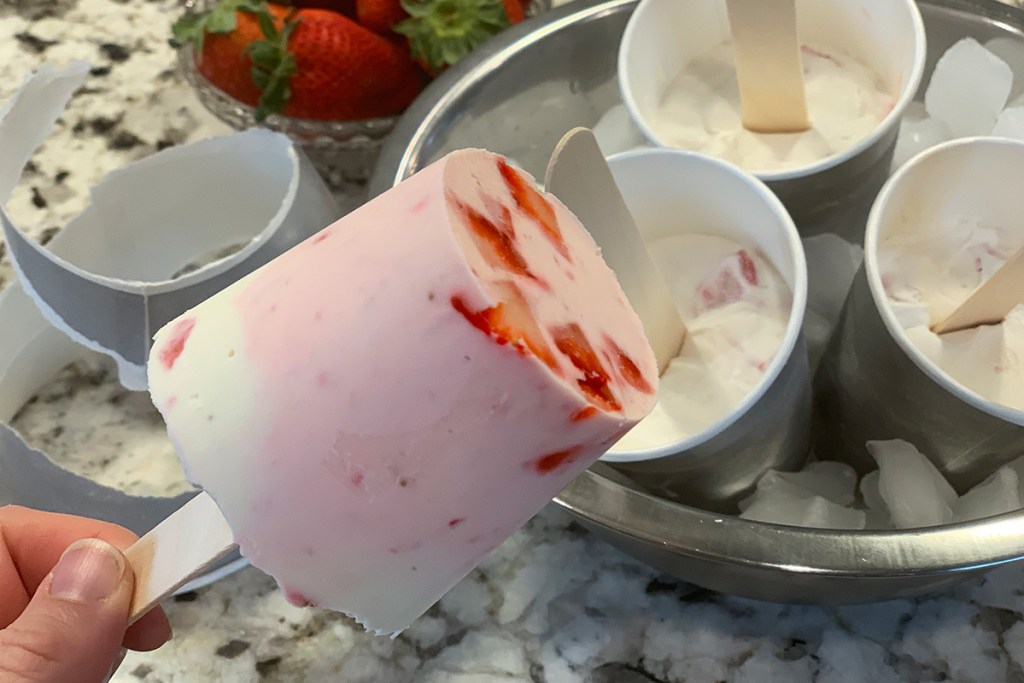 ---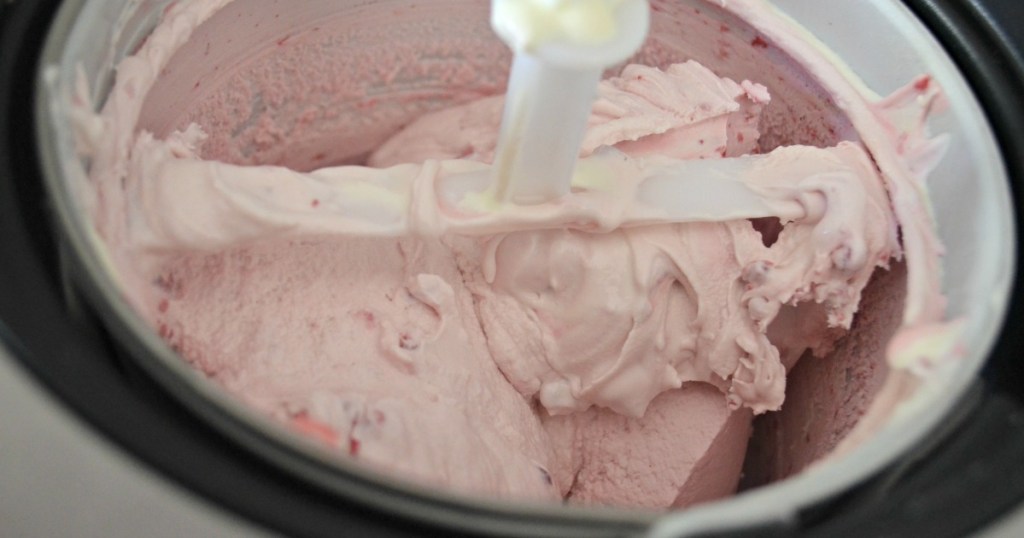 ---