16 Keto Pumpkin Recipes Perfect for the Fall Season
Ready the kitchen because it's officially time to start whipping up keto pumpkin recipes!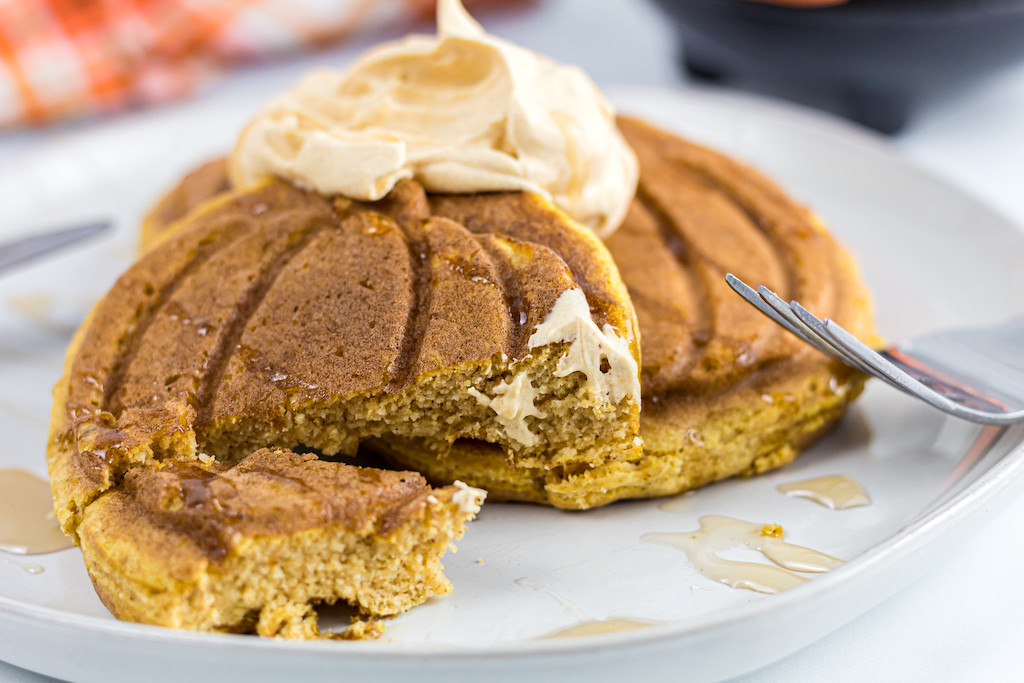 We're fall-ing for these keto pumpkin recipes! 🎃
We're ready for sugar, spice, and everything pumpkin! It's a good thing being keto doesn't interfere with all the yummy fall delights there are to try. Here at Hip2Keto, we have tons of keto pumpkin recipes, so we're rounding up our favorites for you to try!
From savory pumpkin meatballs to a classic keto pumpkin pie, we have all your keto-fied fall favorites in one place. We even have those cozy fall beverages we know you're craving!
---
Here are our favorite keto pumpkin recipes:
---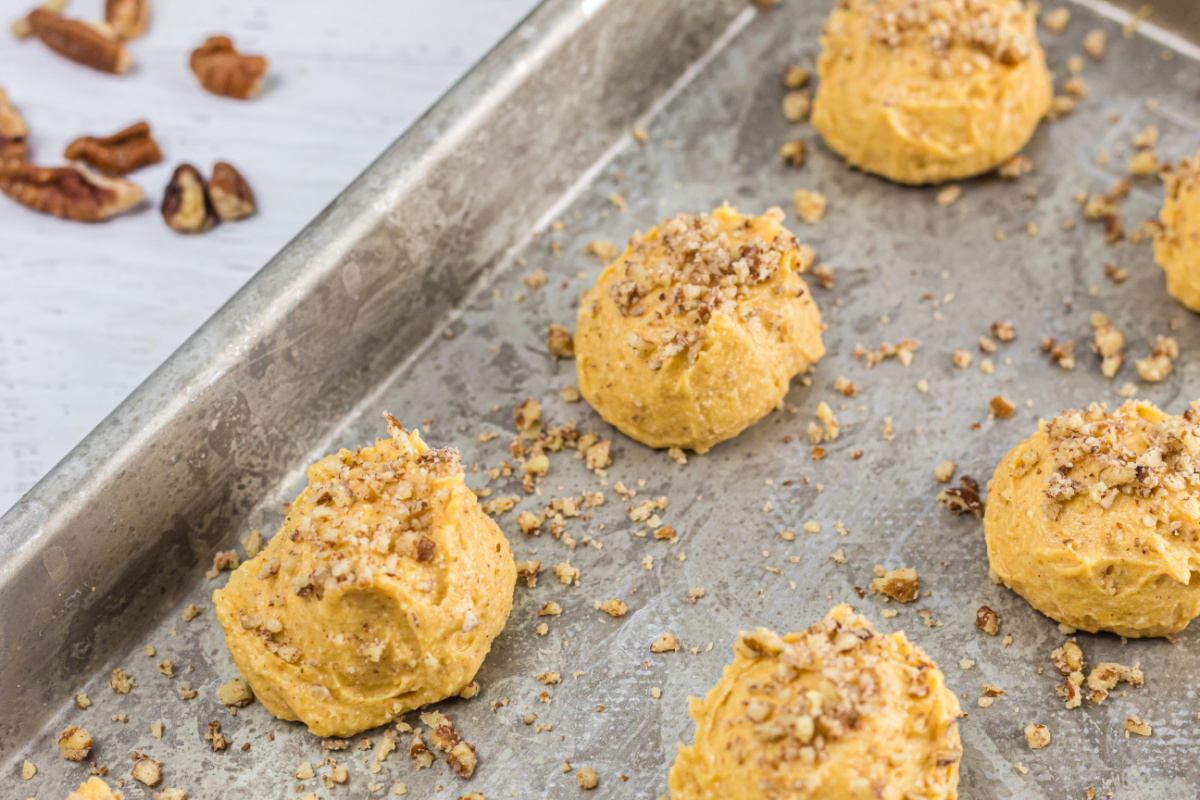 Fat bombs are a keto safe-haven for a healthy fat-fueled dessert; plus they're just so darn good! These keto pumpkin fat bombs are really going to blow your mind.
They're super quick and easy to make with no baking time. If you're looking to make the perfect keto pumpkin dessert but are short on time, this recipe is your new best friend.
---
A pumpkin cheesecake that's low-carb and low-sugar? We're pinching ourselves, too! It features a mouth-watering amount of pumpkin puree that will have everyone in your home asking for the recipe.
The real show-stopper is the pecan crust, which pairs a perfect crunch with this soft cheesecake.
---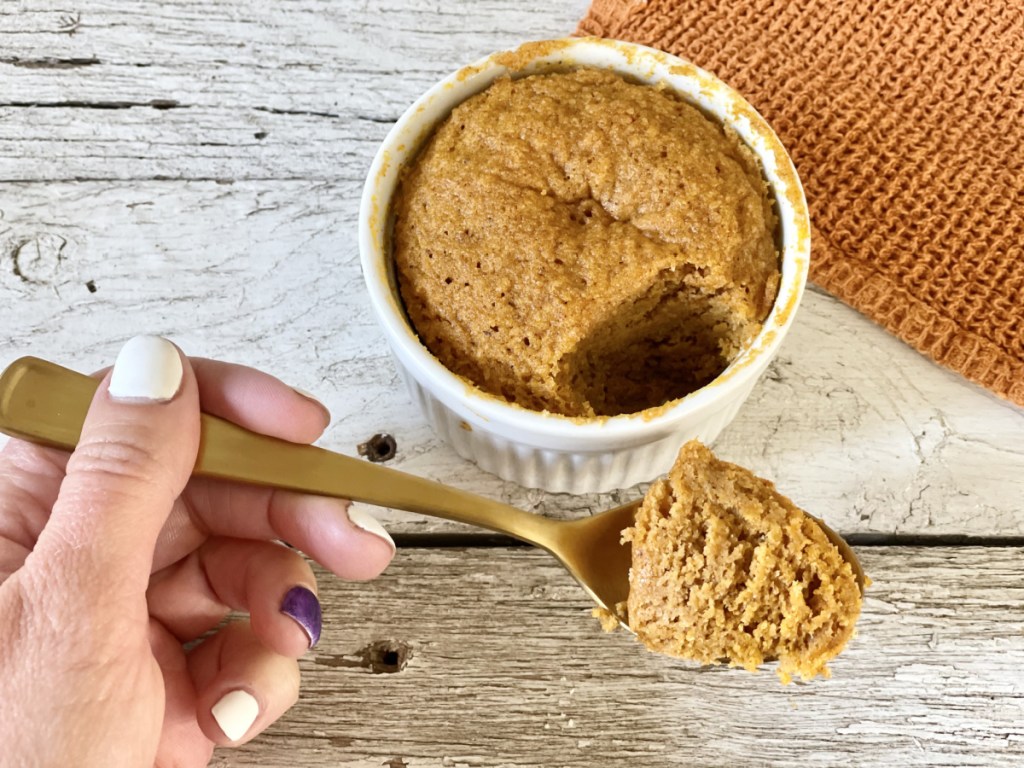 Mug cakes are some of the simplest desserts you can make. With this recipe, we topped our favorite keto pumpkin mug cakes with cinnamon, chocolate chips, and pecans!
Did I mention the total recipe time is only 7 minutes? You deserve this treat!
---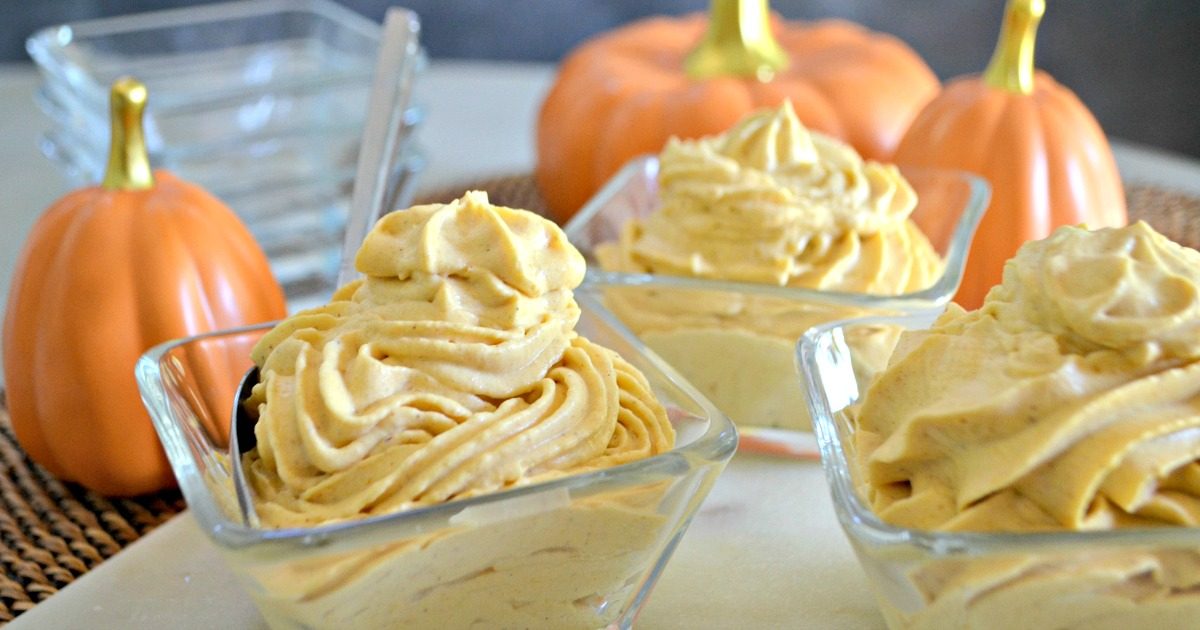 This is another easy dessert! Pumpkin compliments mousse recipes oh-so-well while creating the perfect consistency when mixed with cream cheese, heavy cream, and a few sweeteners.
Can you imagine anything cozier than snuggling up with a blanket and some keto pumpkin mousse while watching a scary movie?! We sure can't.
---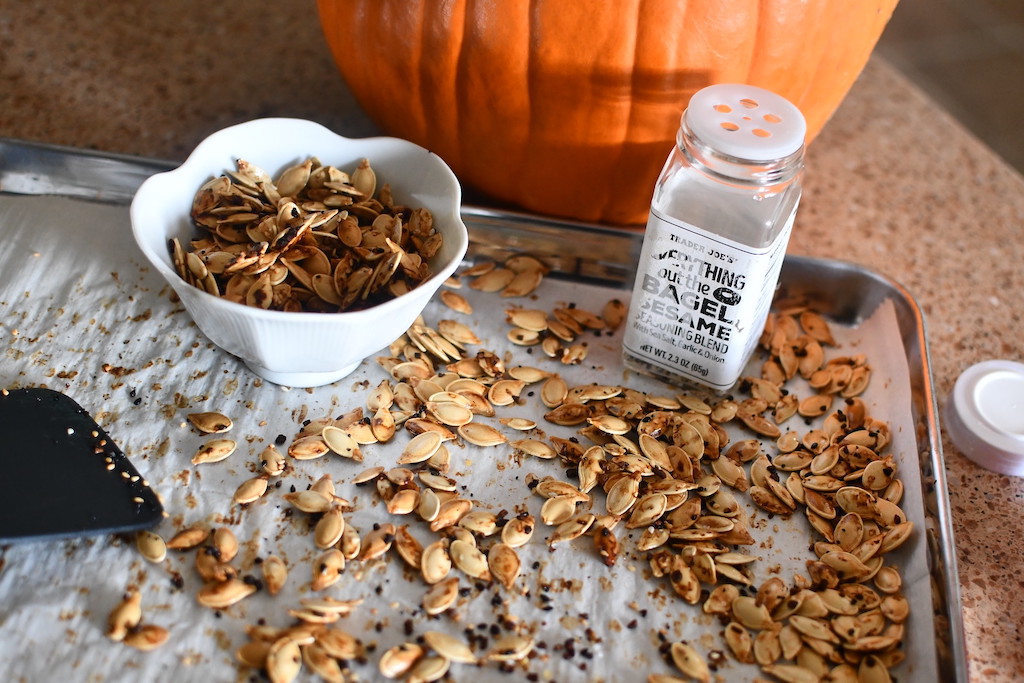 Revamp pumpkin seeds by spicing them up with Trader Joe's Everything but the Bagel Seasoning! It contains the perfect blend of sea salt, onion, and garlic. If you've picked up a pumpkin to carve, this is the perfect time to transform the seeds into the perfect snack.
---
If you're looking for a quick, easy breakfast, these keto pumpkin muffins are perfect! They're so fluffy, light, and will fill your home with the sweetest scents. 😋
---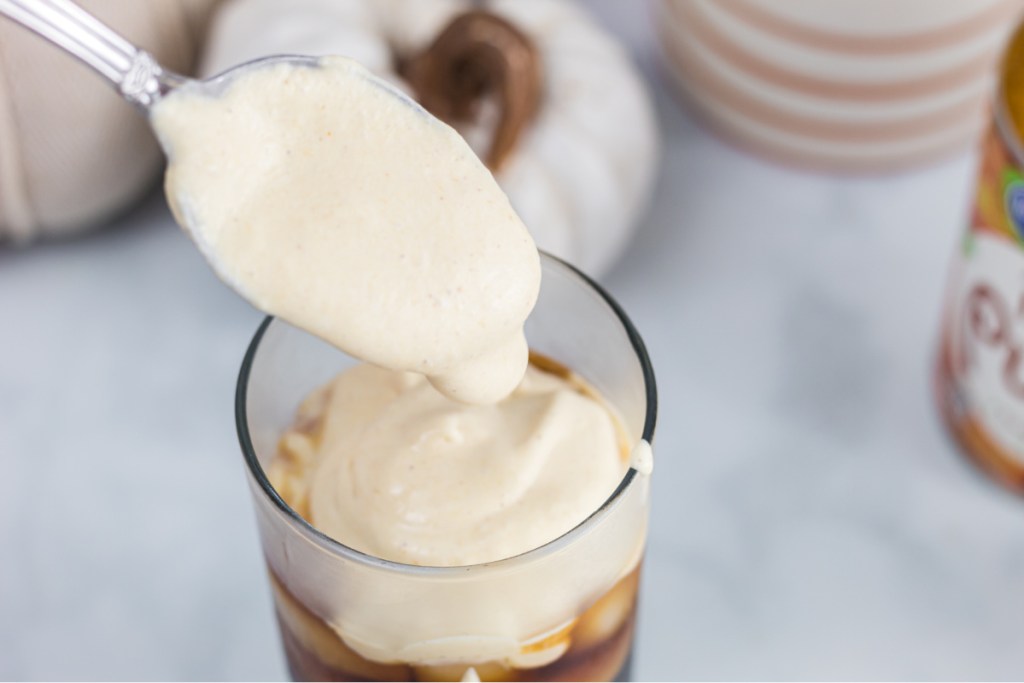 If you miss the seasonal favorite Starbucks Pumpkin Cream Cold Brew, AND don't want to shell out the high price for it, you'll be delighted with this copycat recipe! It's all the fall flavors without the added carbs.
---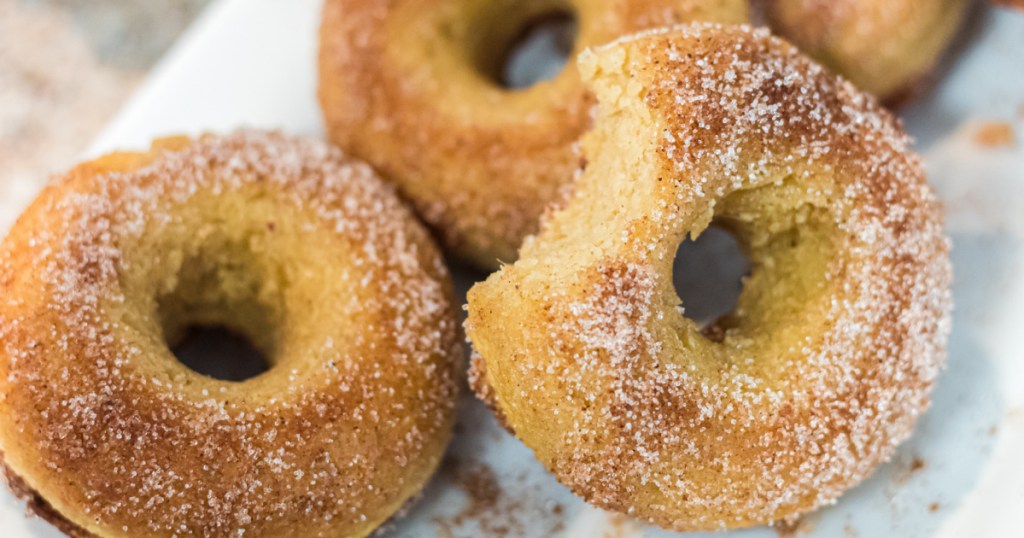 One of the best sweets of fall is donuts! 🤤 They're full of pumpkin spice, cinnamon, and all the fall flavors. This is a huge all-time fall favorite for keto and non-keto folks alike!
---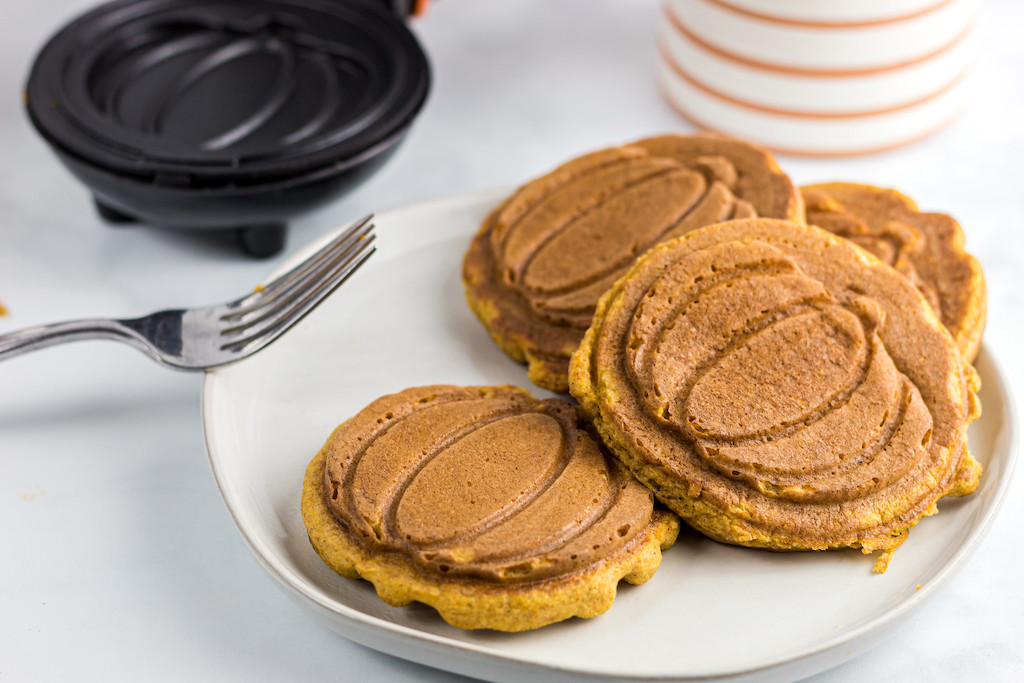 Keep that pumpkin pie spice handy because you'll need it for this pumpkin chaffle! This Dash Mini Waffle Maker is in a pumpkin shape for that extra fall touch. We love drizzling some sugar-free ChocZero Syrup on top.
---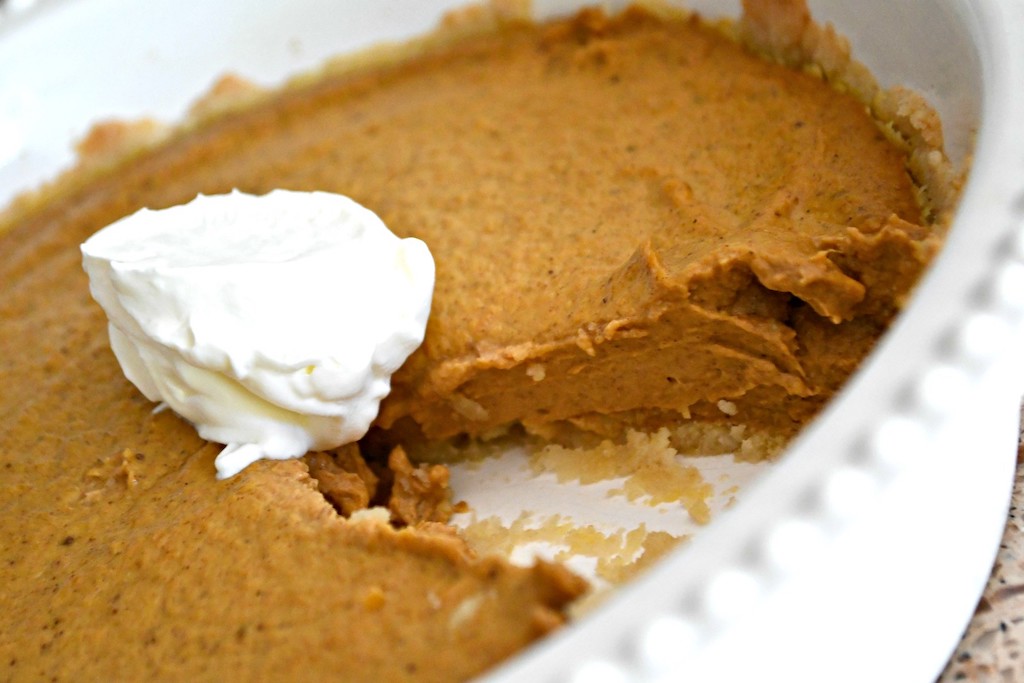 If you're having a dinner party soon, this keto pumpkin pie is the perfect option. The pumpkin filling is creamy, rich, and smooth, and everyone is going to be racing for a second serving!
---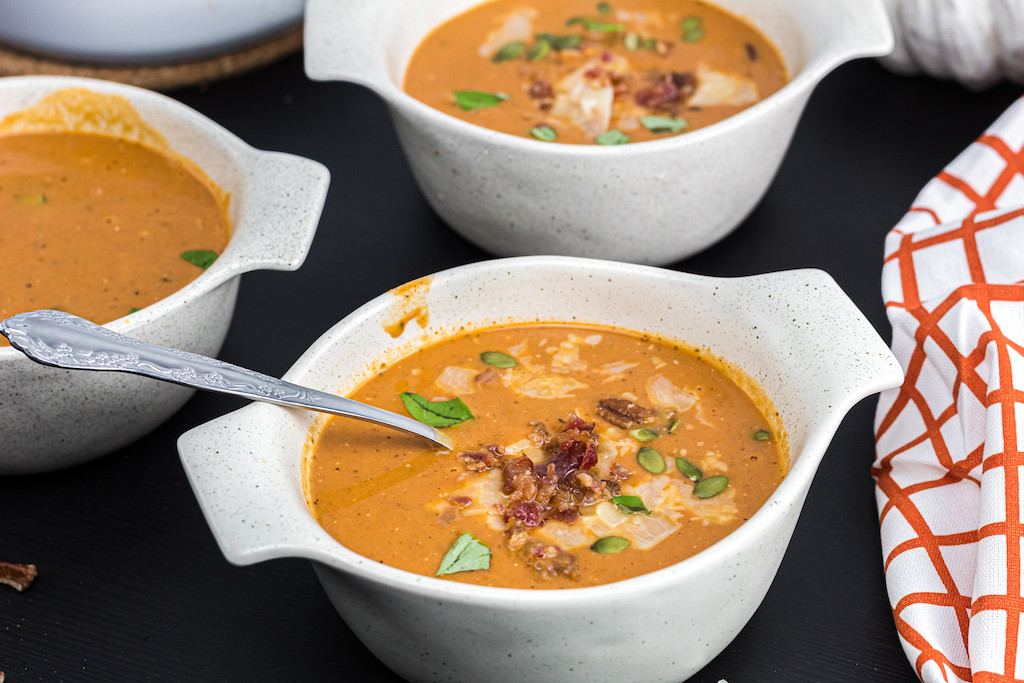 Who says pumpkin has to be pigeonholed to just sweets?! Flip the script a bit with a savory and soothing bowl of keto pumpkin soup. It's rich and creamy and bursting with flavor. Enjoy the upcoming sweater weather with this warm bowl alongside a keto grilled cheese.
---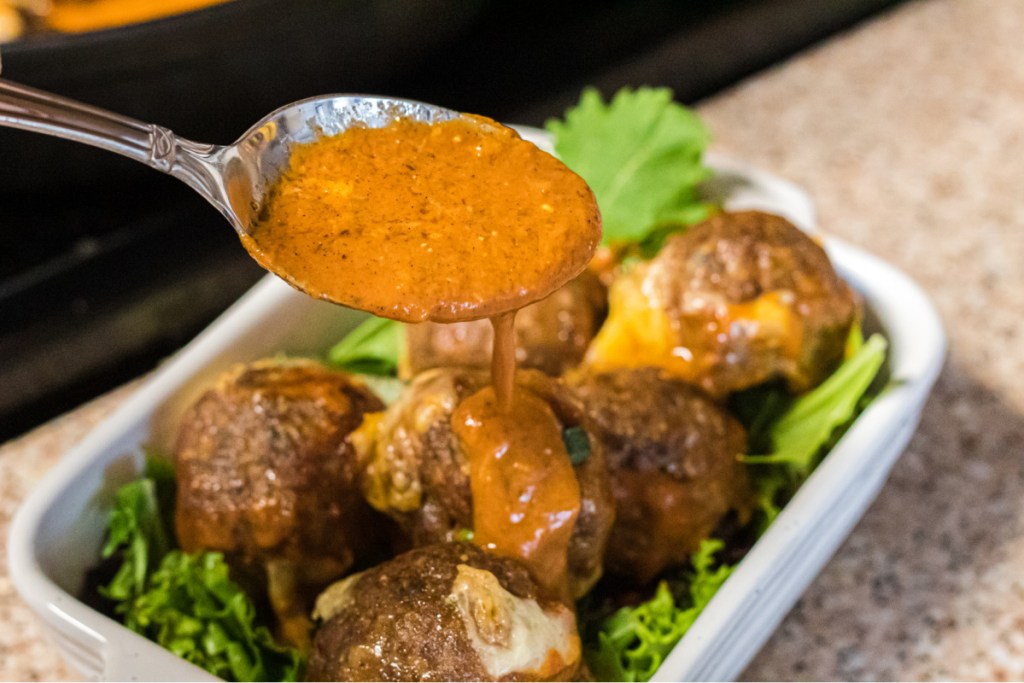 Here's to another savory pumpkin recipe! If you're looking for a dynamite dinner, it's the perfect time to make these pumpkin meatballs. Pair this with mashed cauliflower, squash, or zoodles, and you have a sensational fall-inspired meal!
---
The signature fall beverage is here, and it's keto! 😍 Pumpkin spice lattes carry us throughout the fall season. And let's face, we have no shame sipping on them during the winter, too. This easy keto drink recipe only takes five minutes to prepare so you'll be feeling your full fall self in no time!
---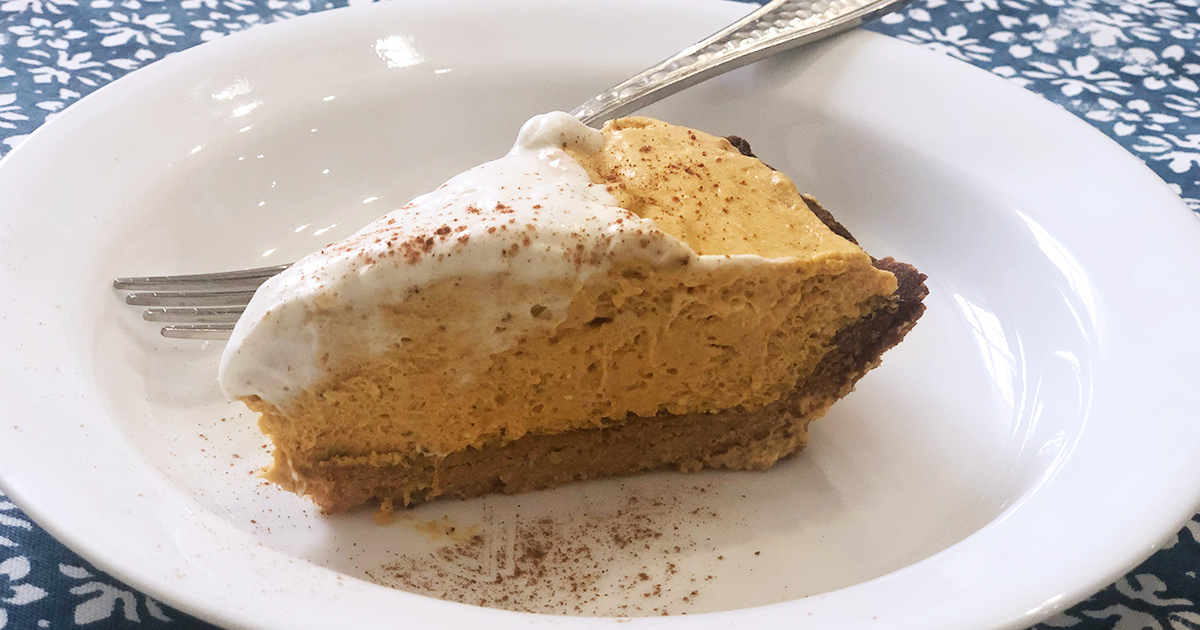 This recipe adds cream cheese and heavy cream to an already amazing pumpkin pie recipe. It's packed with tons of creamy flavor, and you don't even have to bake it! Since the filling is the star, we even tried this pie without baking it, and it's just as tasty.
---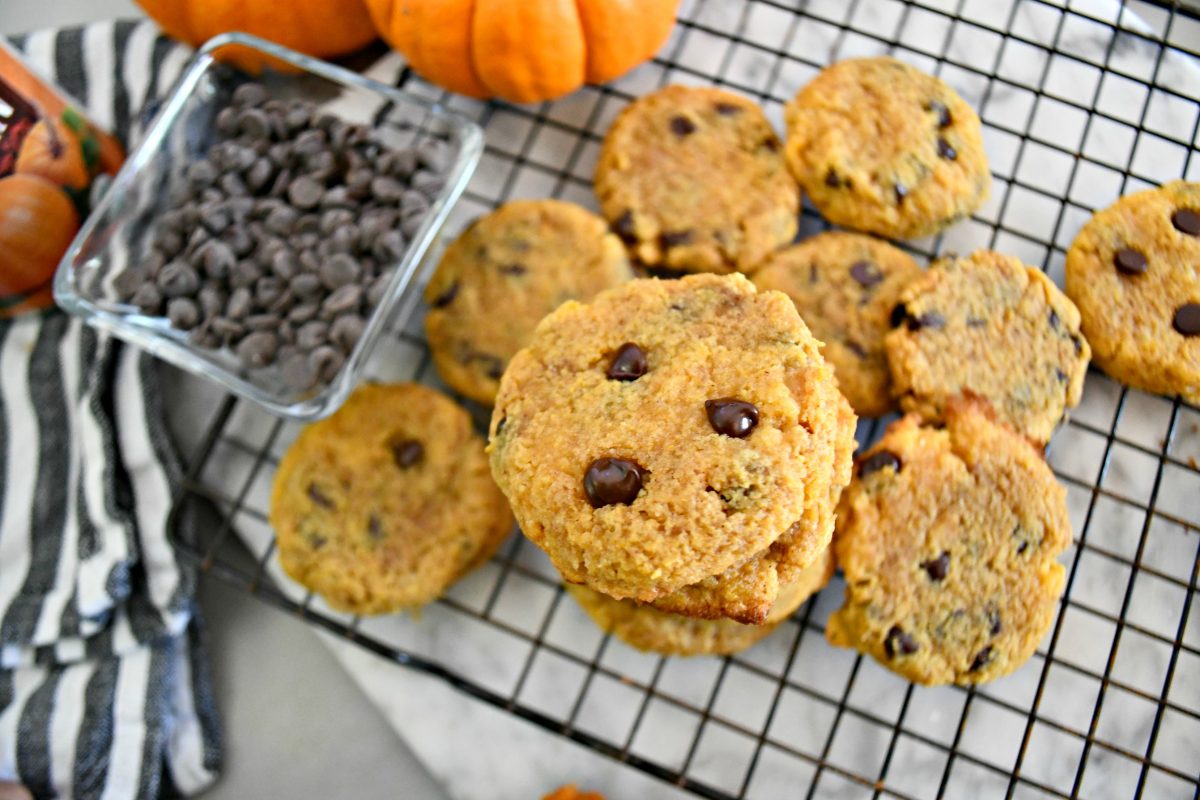 Adding pumpkin to an already delicious chocolate chip cookies recipe is truly unmatched. We used our favorite Lily's Baking Chips for this, and you can switch up the chocolate chip flavor to what you prefer — sometimes they have seasonal flavors!
Beware, if you have kiddos, they're going to go crazy for these cookies!
---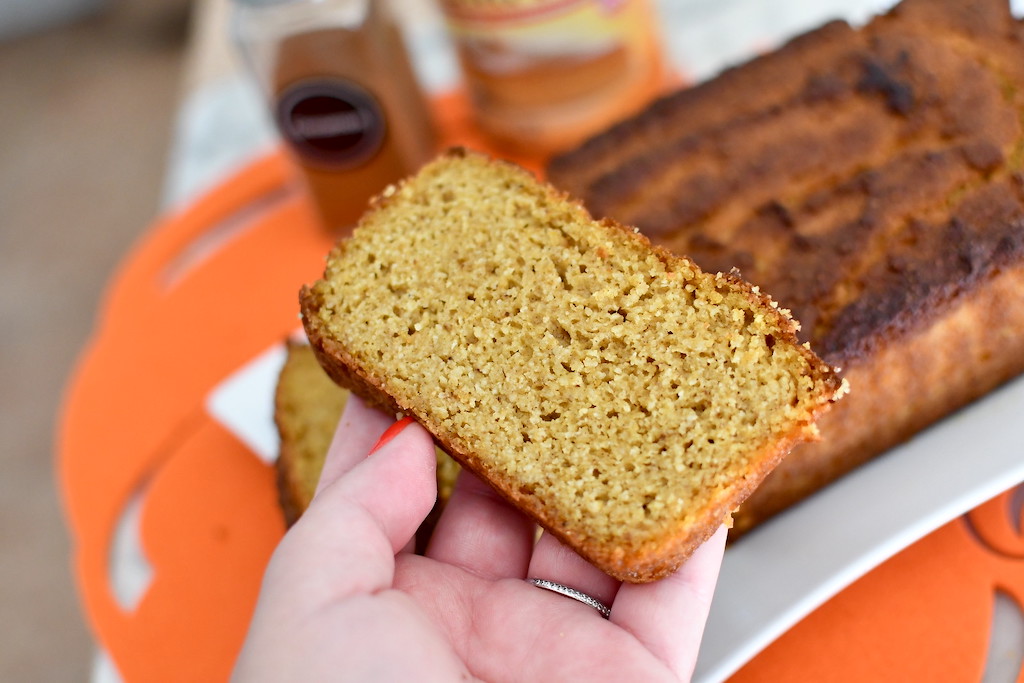 Pumpkin bread is a fall favorite, and our keto one has saved you from all the sugar! We topped ours off with some pumpkin seeds, but you can also add sugar-free chocolate chips or a nut of your choice.
---
We love these Keto Copycat Crumbl Cookies!