We're Giving Thanks to This Keto Pumpkin Cream Pie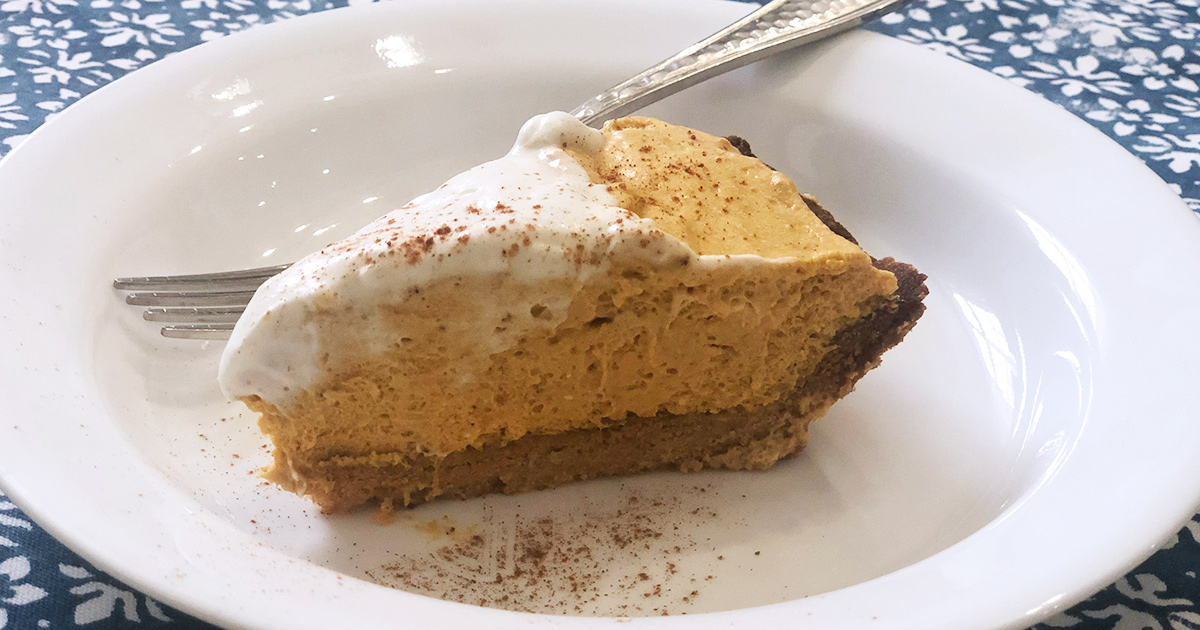 A creamy keto twist on a classic favorite.
So I may have just made the best pie of my life—seriously! This Keto Pumpkin Cream Pie recipe from All Day I Dream About Food is an absolute home run, and a new dessert I'll be introducing to the Thanksgiving table this year.
For starters, pumpkin pie is already pretty amazing, but this recipe adds in cream cheese and heavy cream to make the filling ultra velvety, and not to mention, full of keto-friendly fat!
---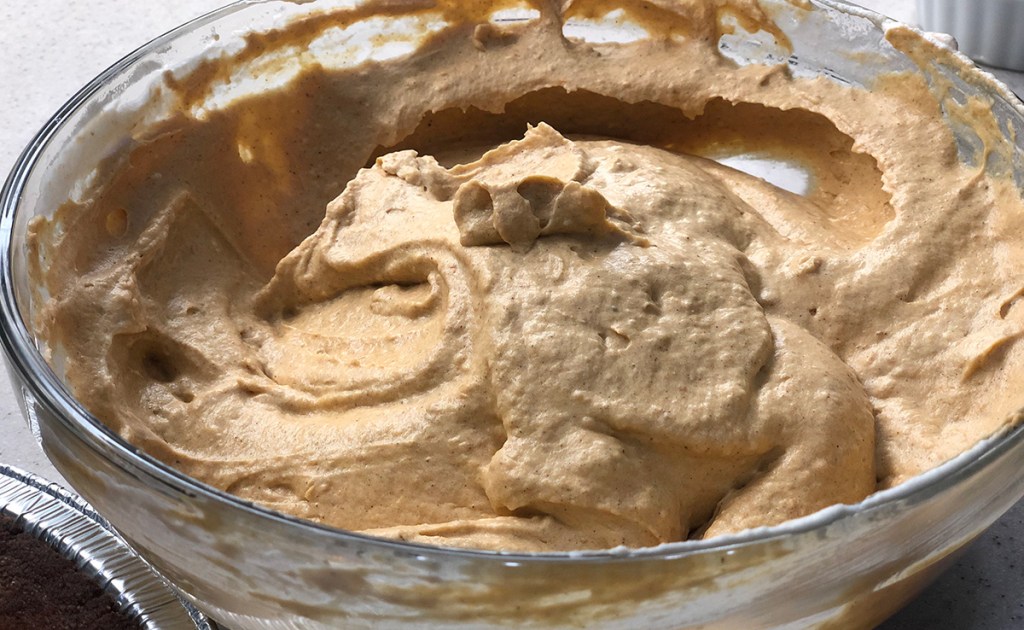 Use ingredients you can easily find.
The recipe calls for grass-fed beef gelatin, but I was already in the store when I set out to make this pie so I just grabbed unflavored Knox Gelatine and it worked fine for me. I think as long as you avoid any gelatins with sugar, the recipe will work out the same.
Make mini versions for the kiddos.
I found mini pie crusts at the store (however, they're not keto) and dolloped some of the filling inside for my kids. They look so cute and would make adorable mini desserts for the kid's table at Thanksgiving!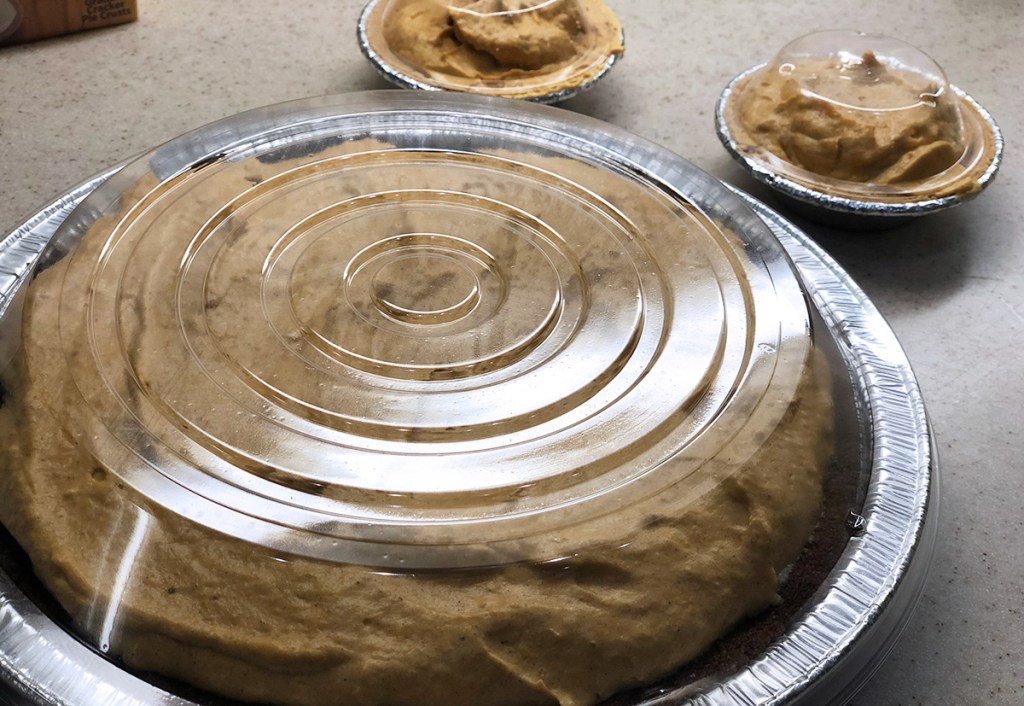 Bake and fill ahead of time.
What's great about this dessert is that you don't need to make it fresh the day of serving. You can bake the crust and fill with the creamy pumpkin mix and let the pie set up in the fridge for a couple of hours or a whole day in advance. This way you can check "make dessert" off your to-do list ahead of time if you're hosting family and friends for Thanksgiving or another holiday gathering!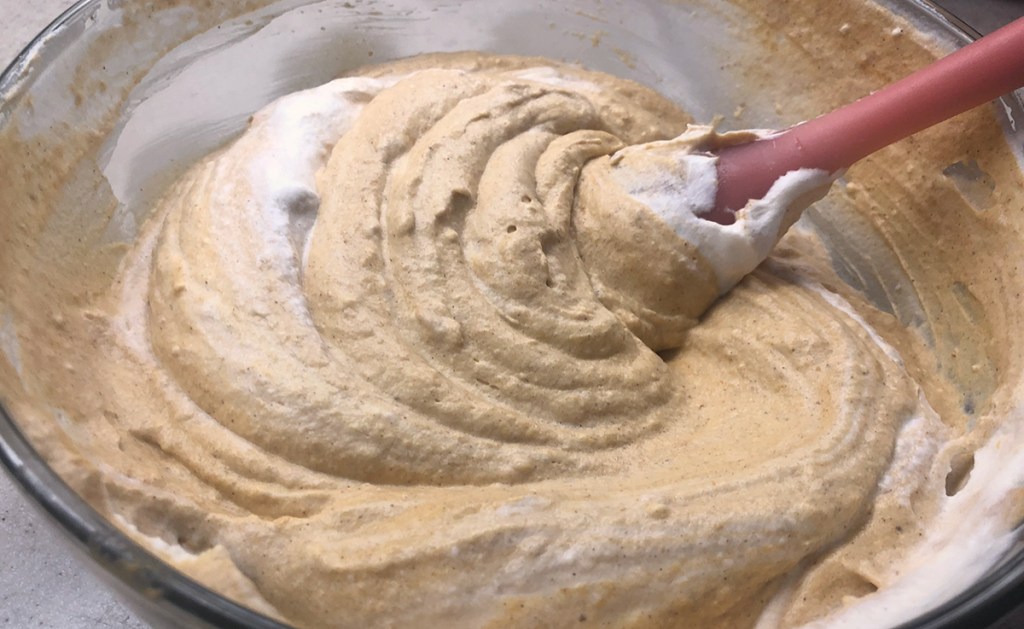 Or skip baking all together!
Really, it's the filling that's the showstopper here. You could serve up the creamy pumpkin filling like a mousse by scooping it into dishes, letting it firm up in the fridge, and serving after dinner (or alongside a cup of coffee in the morning—no judgment here!). Easiest dessert ever!
---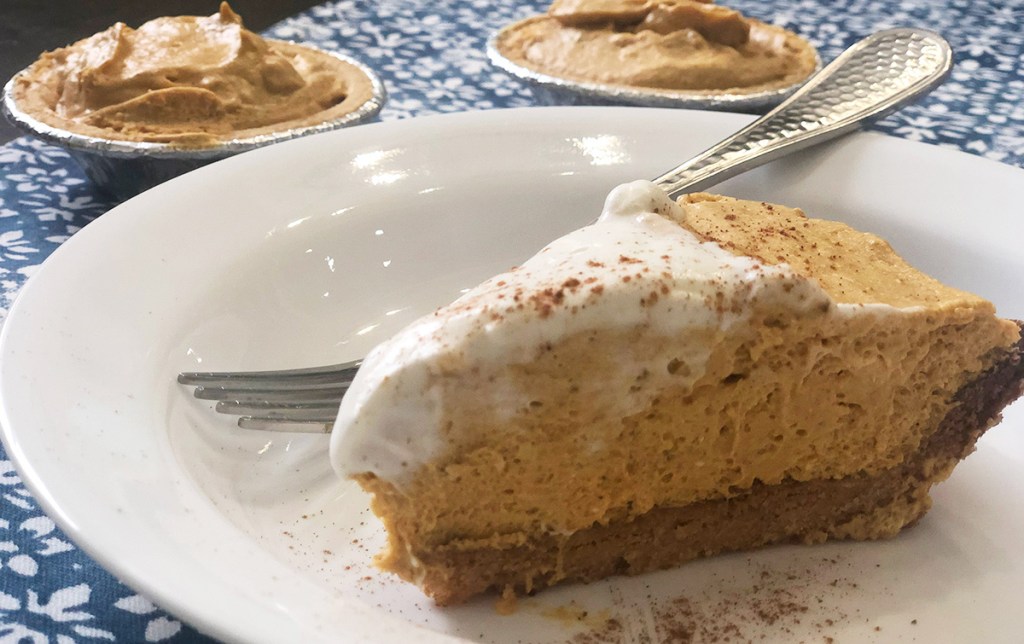 I can't rave about this pie enough and the pictures don't really do it justice for how lovely it is. I'm tucking this recipe away to remake for Thanksgiving!
---
Need a bread dish to serve? Try this low-carb cornbread!