Trader Joe's Everything but the Bagel Seasoning Copycat

Everything but the Bagel is a Trader Joe's chart-topper!
And for good reason. It's zesty and nutty and tastes amazing on a plethora of savory foods.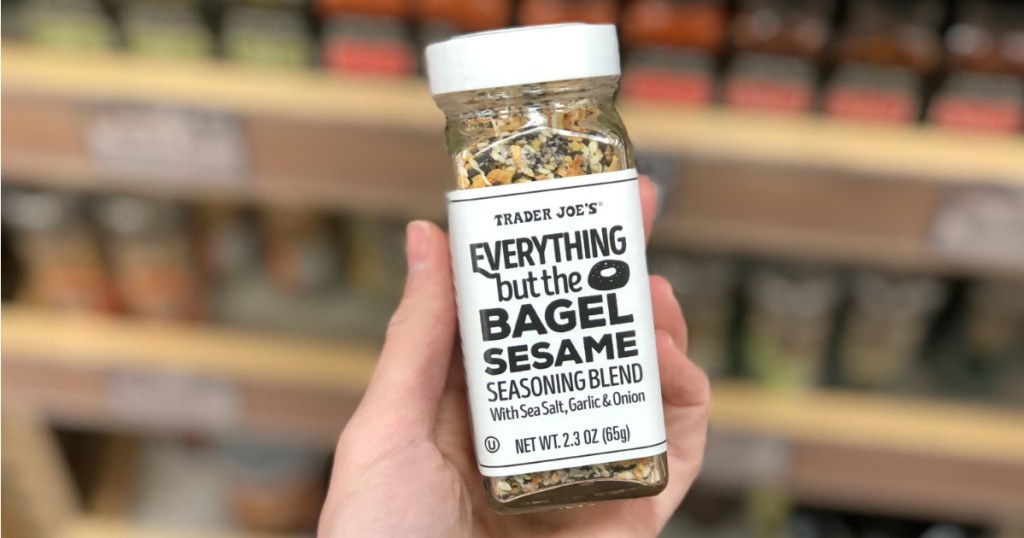 Well, guess what? So does this super easy and equally tasty copycat seasoning recipe. Better yet, I'd wager that you have many of the ingredients already stocked in your spice collection.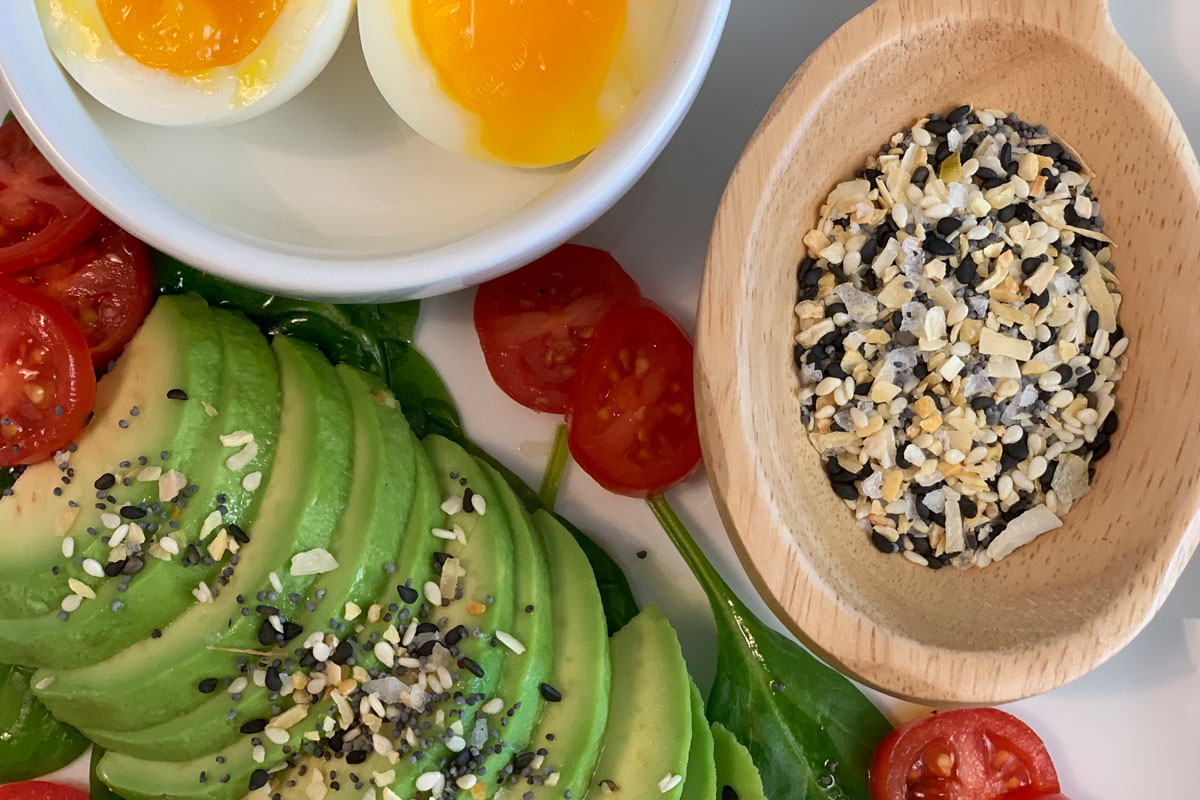 My favorite keto companions
I love using this spice blend on tomato and avocado salad, grilled chicken, low-carb bagels, hard-boiled eggs, celery cream cheese sticks, and the list goes on.
---
Print
Trader Joe's Everything but the Bagel Seasoning Copycat
yield: 70 SERVINGS
prep time: 5 MINUTES
total time: 5 MINUTES
This zesty, nutty blend is an MVP in my spice cabinet!
Ingredients
1 tablespoon sesame seeds
1 tablespoon dried minced garlic
1 tablespoon dried minced onion
1 tablespoon black sesame seeds
1 tablespoon poppy seeds
2 or 3 teaspoons sea salt flakes (to taste)
Directions
1
In a small bowl, blend together all ingredients. Store in an airtight container. Enjoy!
Nutrition Information
Yield: 70 servings, Serving Size: 1/4 teaspoon
Amount Per Serving: 2 Calories | 0g Fat | 0g Total Carbs | 0g Fiber | 0g Protein | 0g Net Carbs
---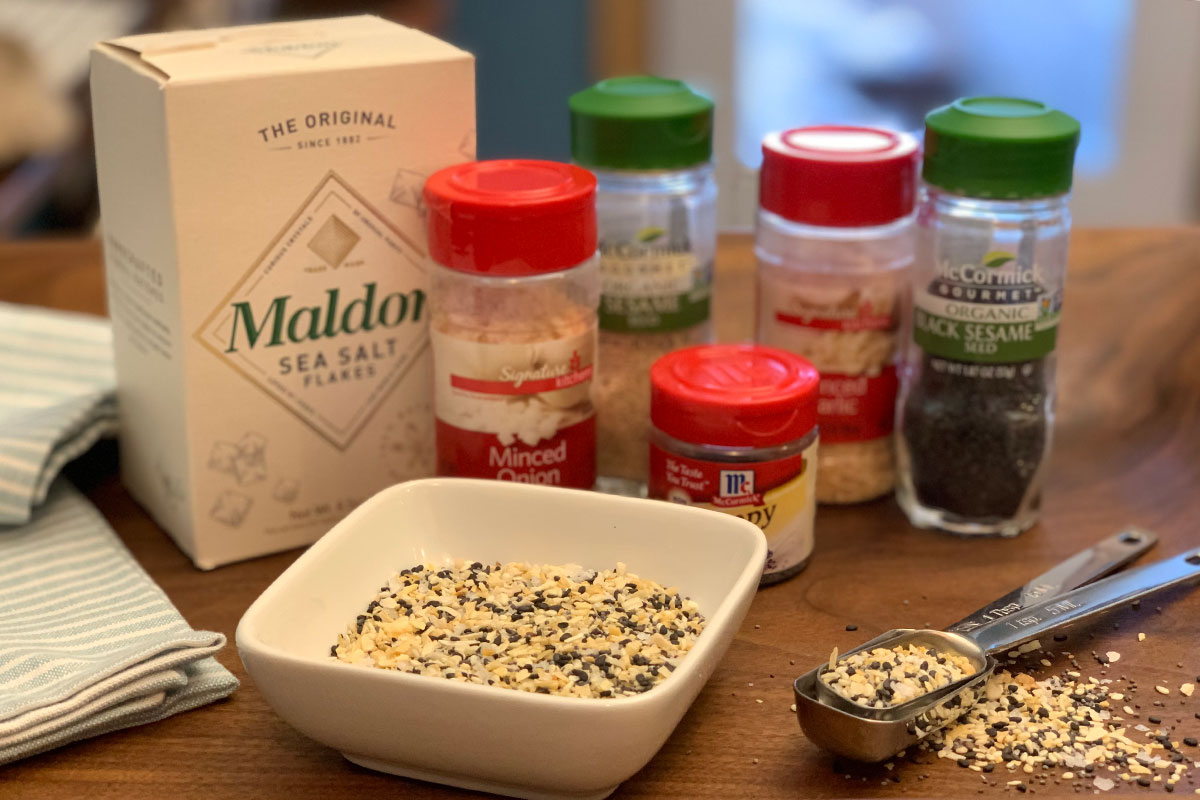 Hip Tip:
For the salt, I use Maldon Sea Salt Flakes. The flakes are thin and delicate. I like to crush the larger pieces just a bit before adding to my Everything but the Bagel seasoning blend. If you don't have access to sea salt flakes, you can use kosher salt, but you may want to use a little less salt as the kosher salt is slightly denser. I say go light on the salt initially because you can always add more once you've tasted the blend.
---