Easy Keto Pumpkin Pie Fat Bombs are the Perfect Fall Treat
These keto pumpkin pie fat bombs are full of seasonal deliciousness!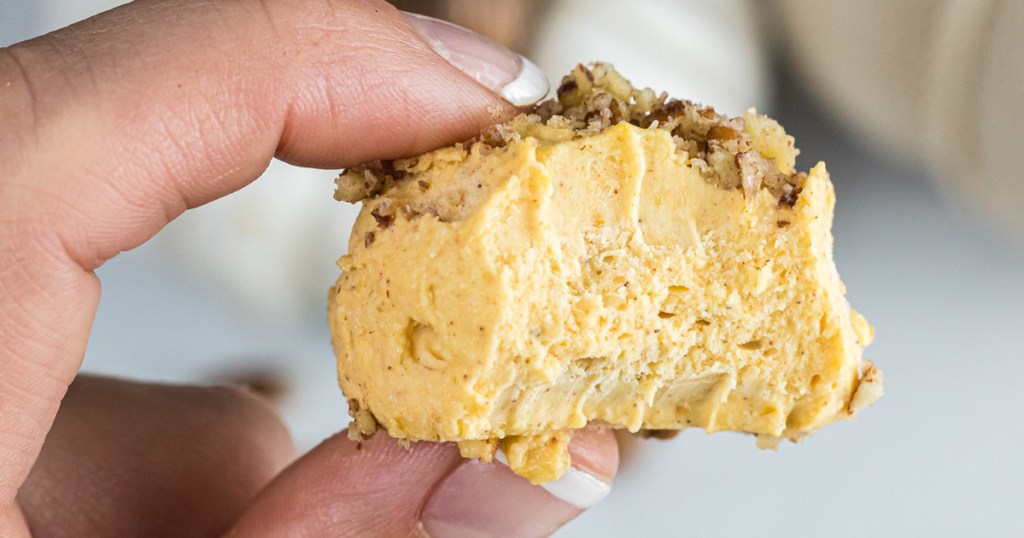 Your new favorite pumpkin-infused keto treat has arrived!🎃
If you're like me, you can't get enough of pumpkin-flavored desserts and snacks, these keto pumpkin pie fat bombs are the next best thing to a slice of fresh pumpkin pie, but without all the sugar and carbs!
I do have to tell ya, it's hard to stop at just one. I'm already on my second batch! Oops! 😋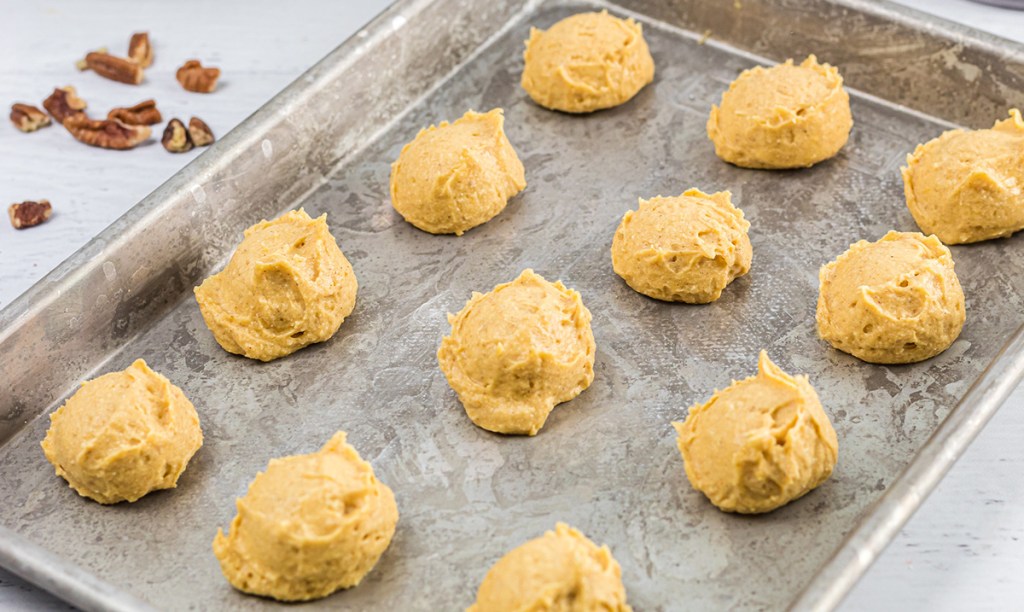 Making keto pumpkin pie fat bombs is easy peasy.
You don't even have to turn on the stove to make this delicious fall treat! The best part is that you can freeze them and have a quick keto snack ready for when those pesky sugar cravings kick in. Or, you can grab a couple to take with you on the go!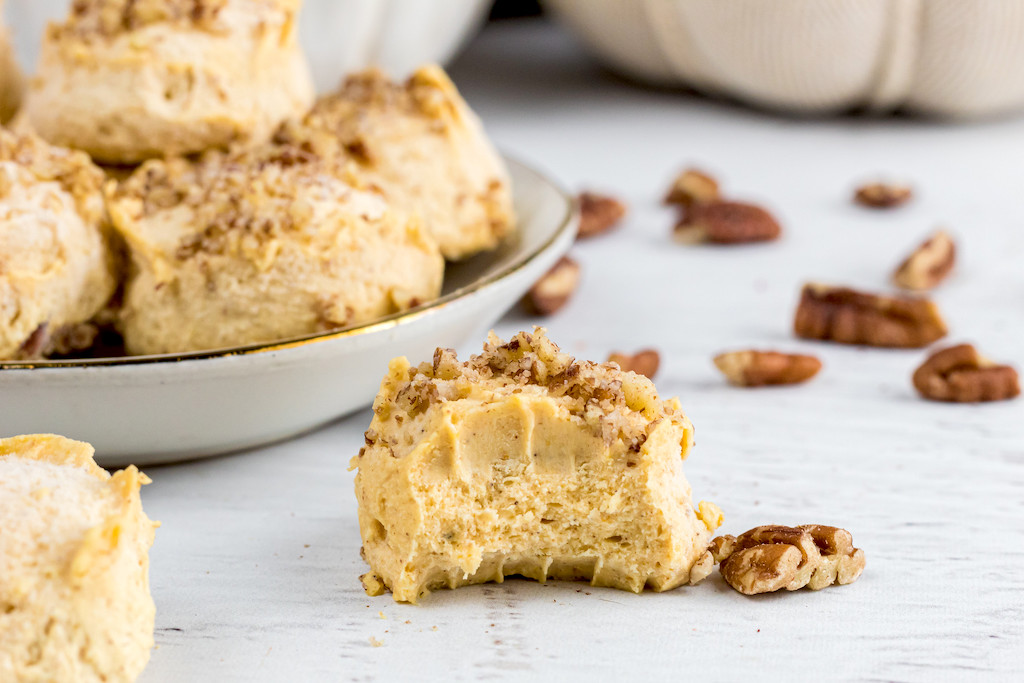 Tips for making the best keto pumpkin pie fat bombs:
If you're a chocolate fan, feel free to melt some of your favorite no-sugar-added chocolate chips and dip them in for a super sweet treat. I like to use ChocZero Chocolate Chips as they're an excellent sub-in for regular chocolate chips.
If the batter still hasn't thickened enough to form into round balls, consider adding a little more protein powder. You could also gradually add your coconut oil so it doesn't get too liquidy.
While this is a very simple recipe to prepare, keep in mind that there is an hour of freezing time required, making the total recipe time closer to 1 hour and 30 minutes.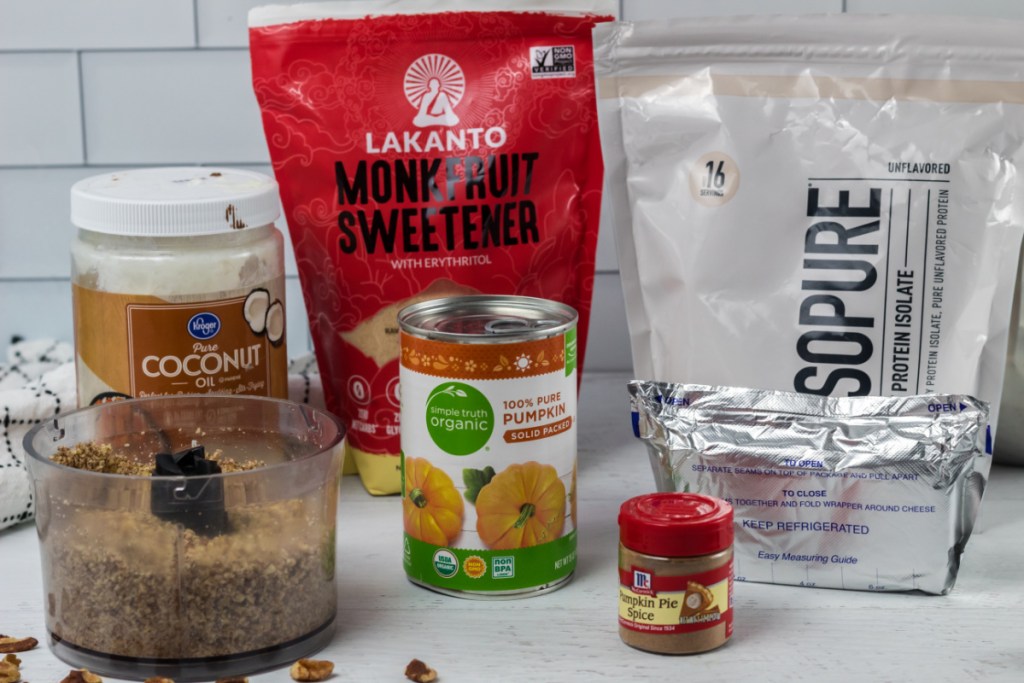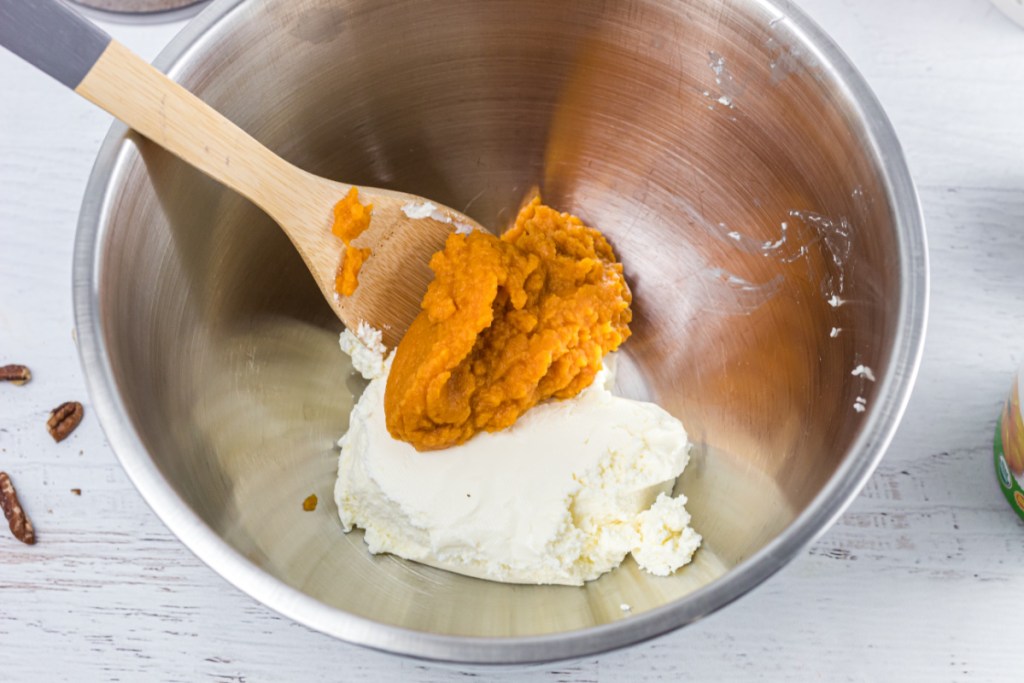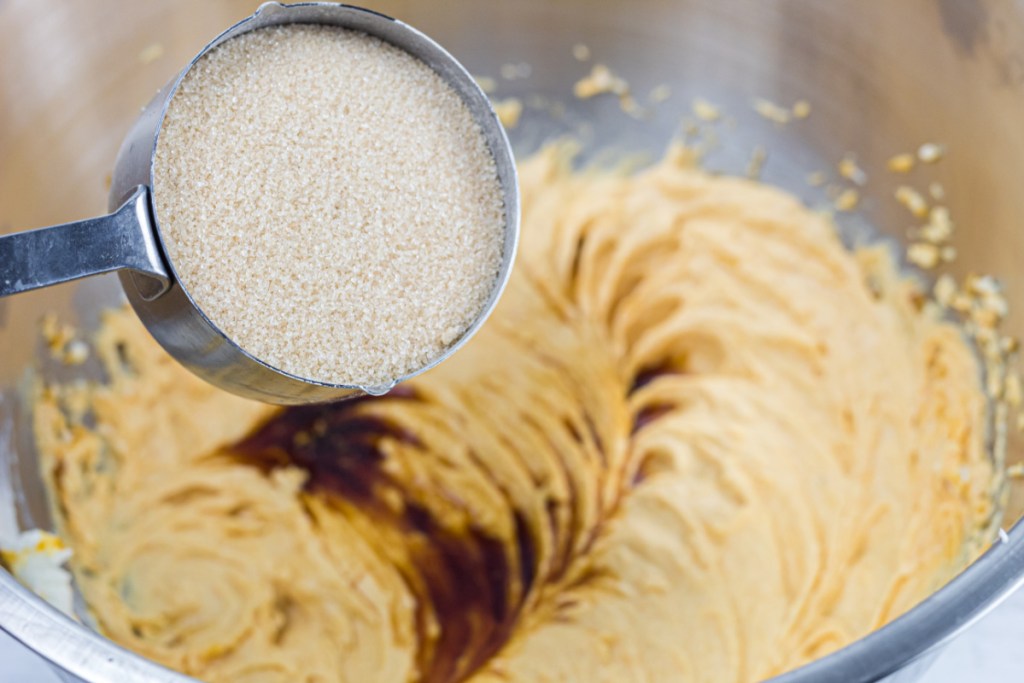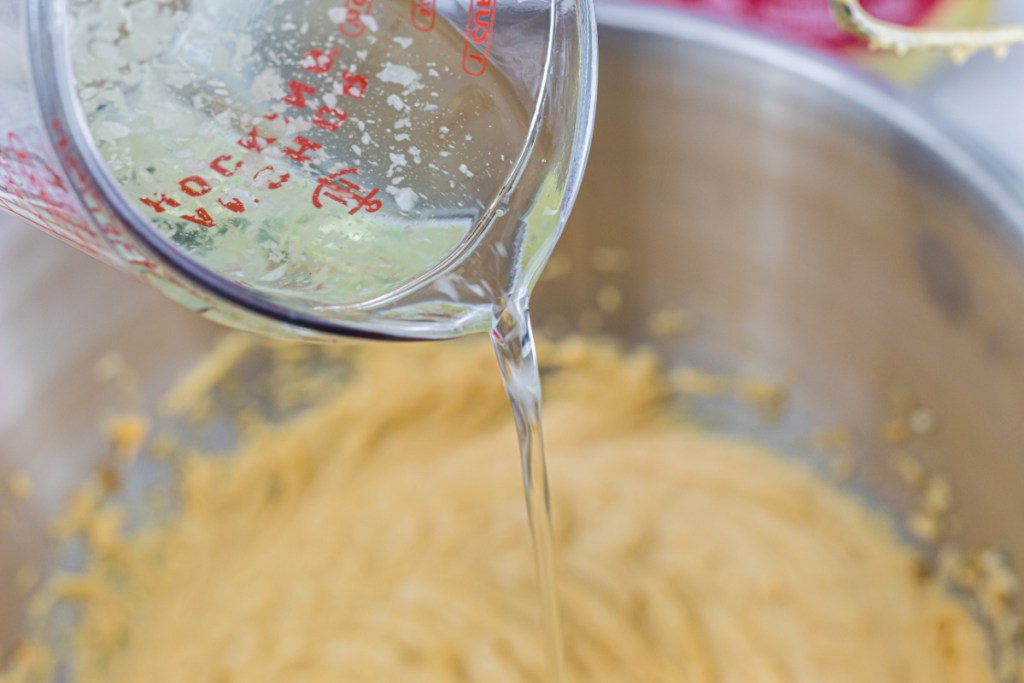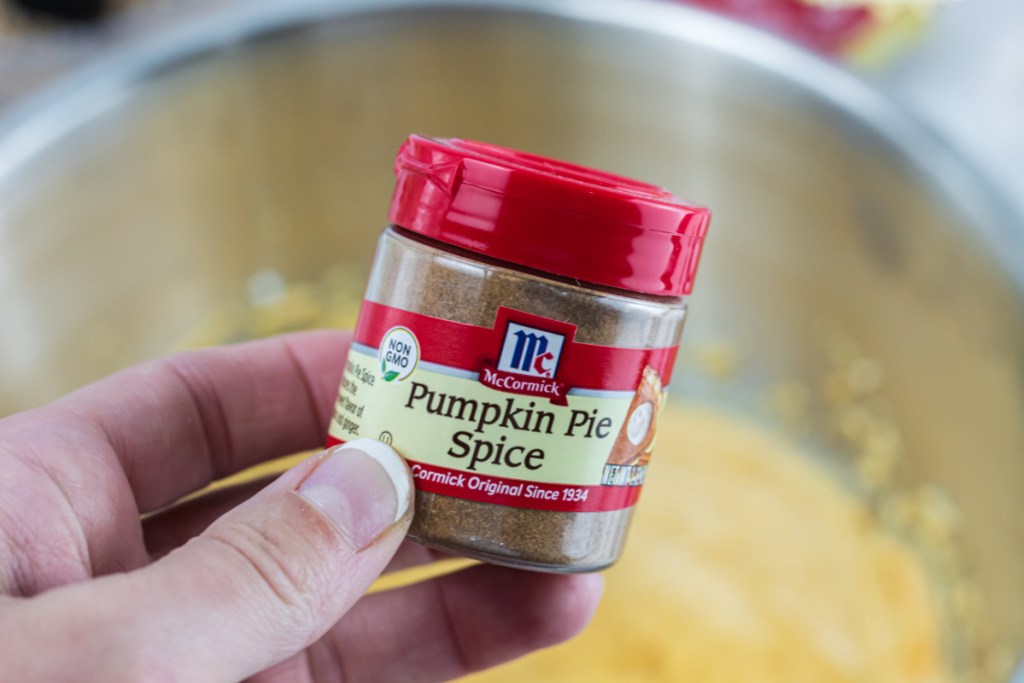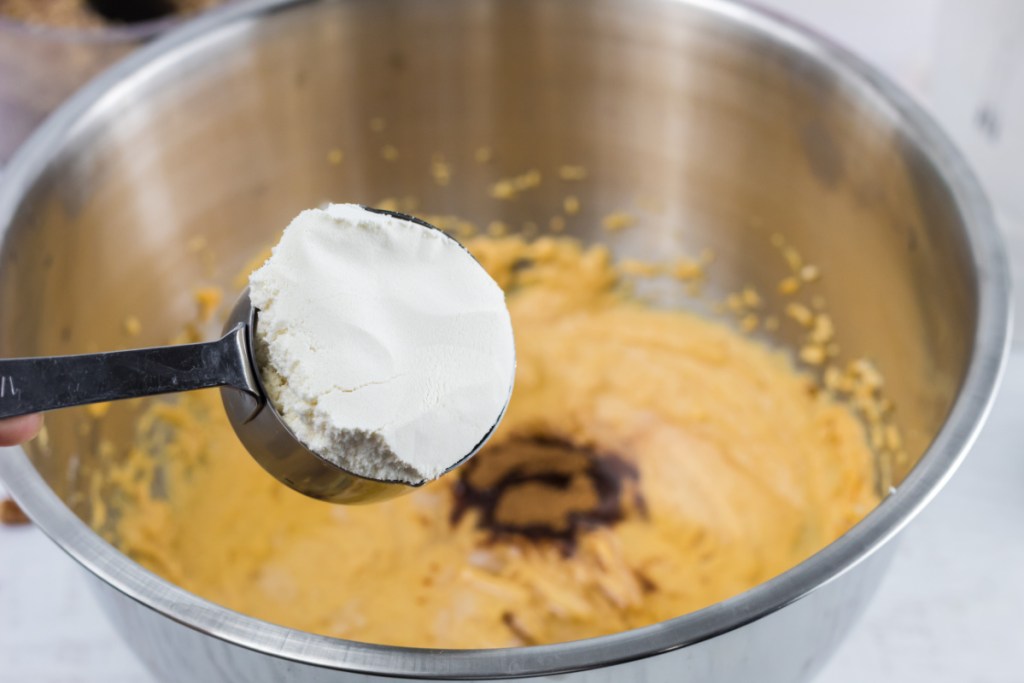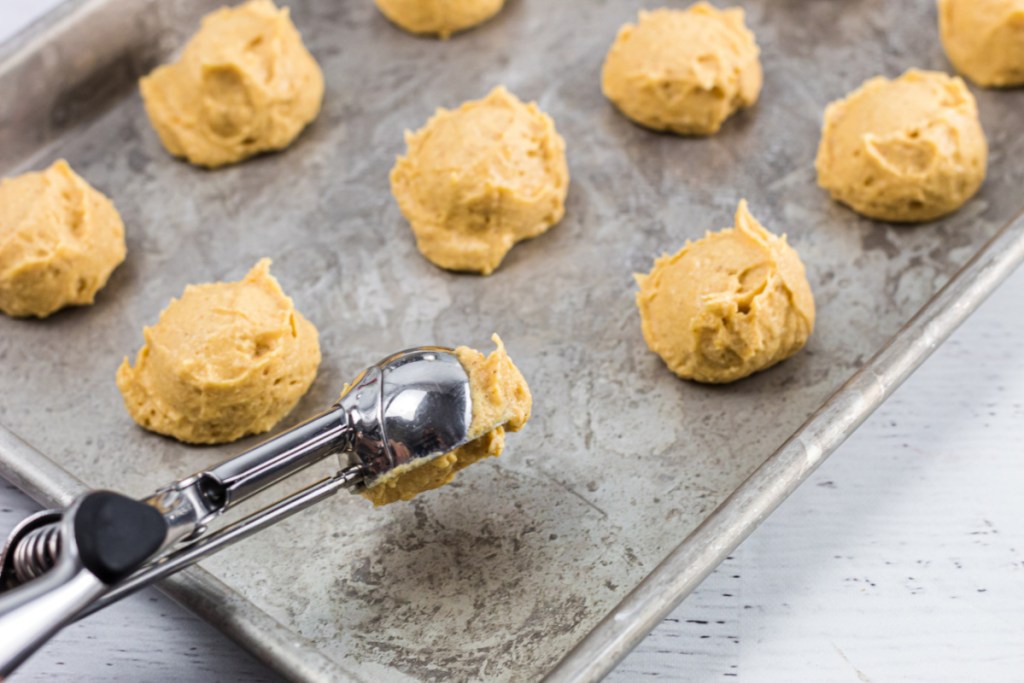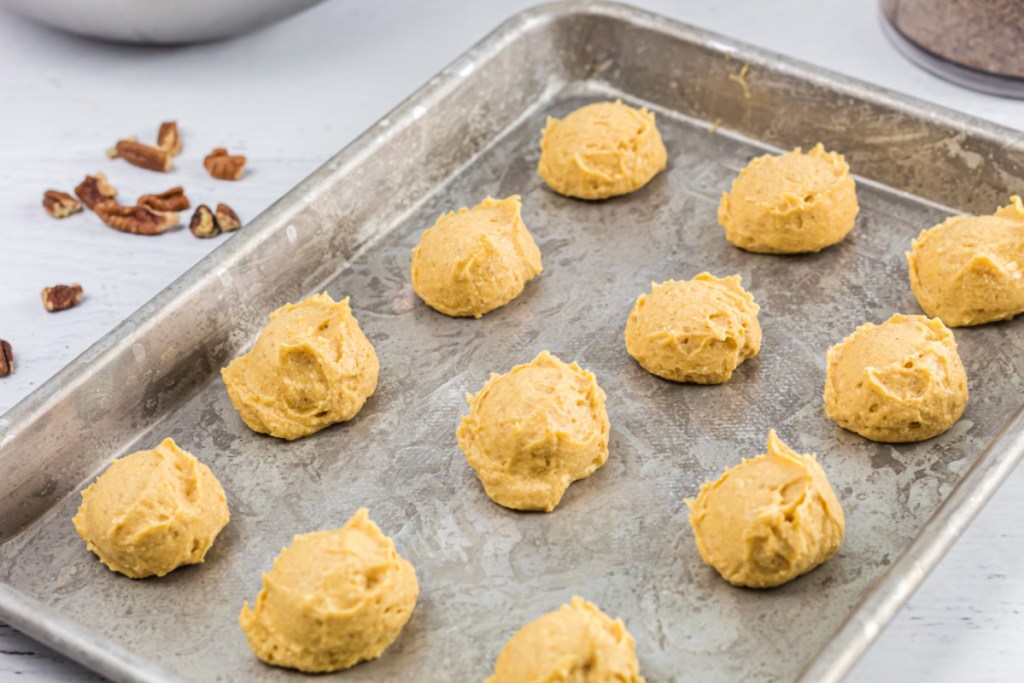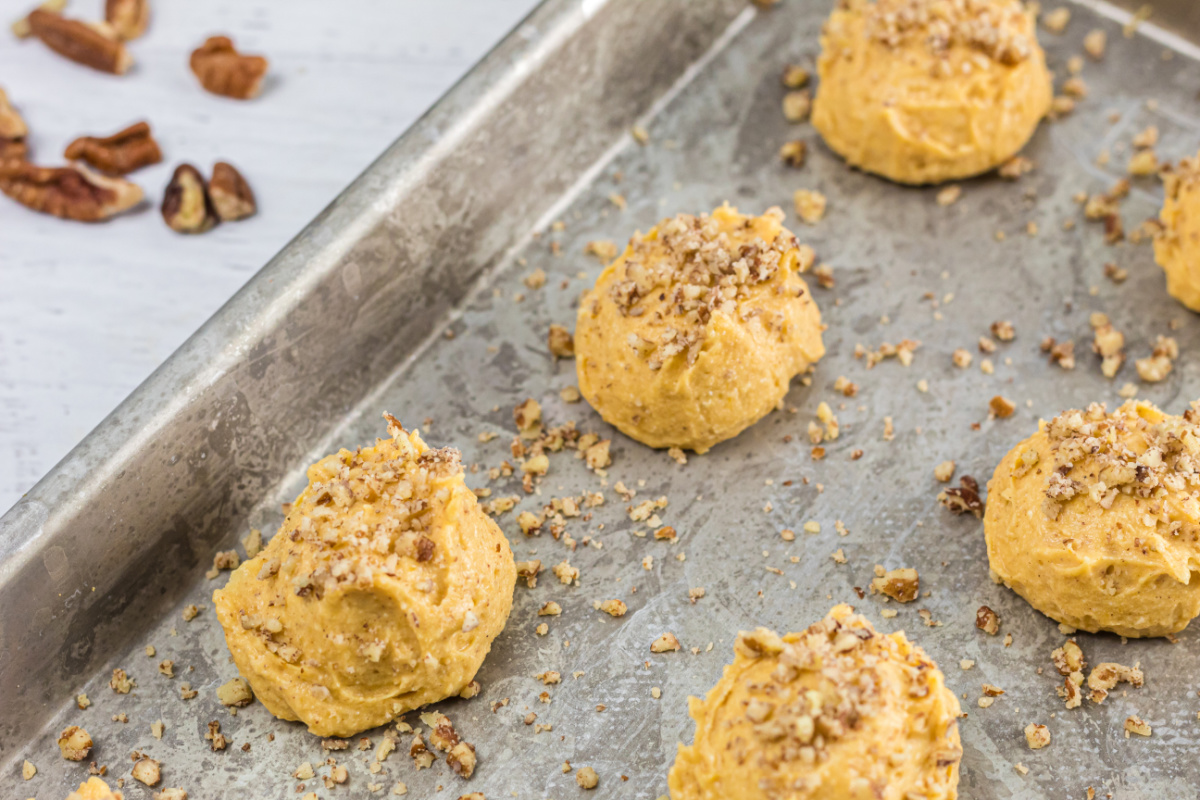 ---
Print
Keto Pumpkin Pie Fat Bombs
yield: 24 SERVINGS
prep time: 30 MINUTES
total time: 30 MINUTES
Rich pumpkin-flavored fat bombs made with cream cheese, coconut oil, sugar & spices, and of course, pumpkin!
Ingredients
8 oz. cream cheese, softened
2/3 cup protein powder, unflavored
1/2 teaspoon cinnamon
crushed pecans to sprinkle on top (optional)
Directions
1
In a large mixing bowl, add cream cheese and pumpkin puree. Using an electric mixer, mix until smooth and creamy. Add remaining ingredients (except for the crushed pecans) and mix until combined. Refrigerate the fat bomb mixture for at least 20-30 minutes so the batter is thick enough to scoop.
2
Using an ice cream or cookie scoop, scoop out on a parchment-lined baking pan. You should get about 24 depending on the size of scoop you use. Sprinkle crushed pecans over the top, if desired.
3
Place fat bombs in the freezer for 1 hour before serving or storing.
4
Store in a sealed container in the freezer or refrigerator until you are ready to eat. Enjoy!
Nutrition Information
Yield: 24, Serving Size: 1
Amount Per Serving: 78.7 Calories | 3.9g Fat | 4.8g Total Carbs | 0.2g Fiber | 4.0g Sugar Alcohol | 4.5g Protein | 0.6g Net Carbs
---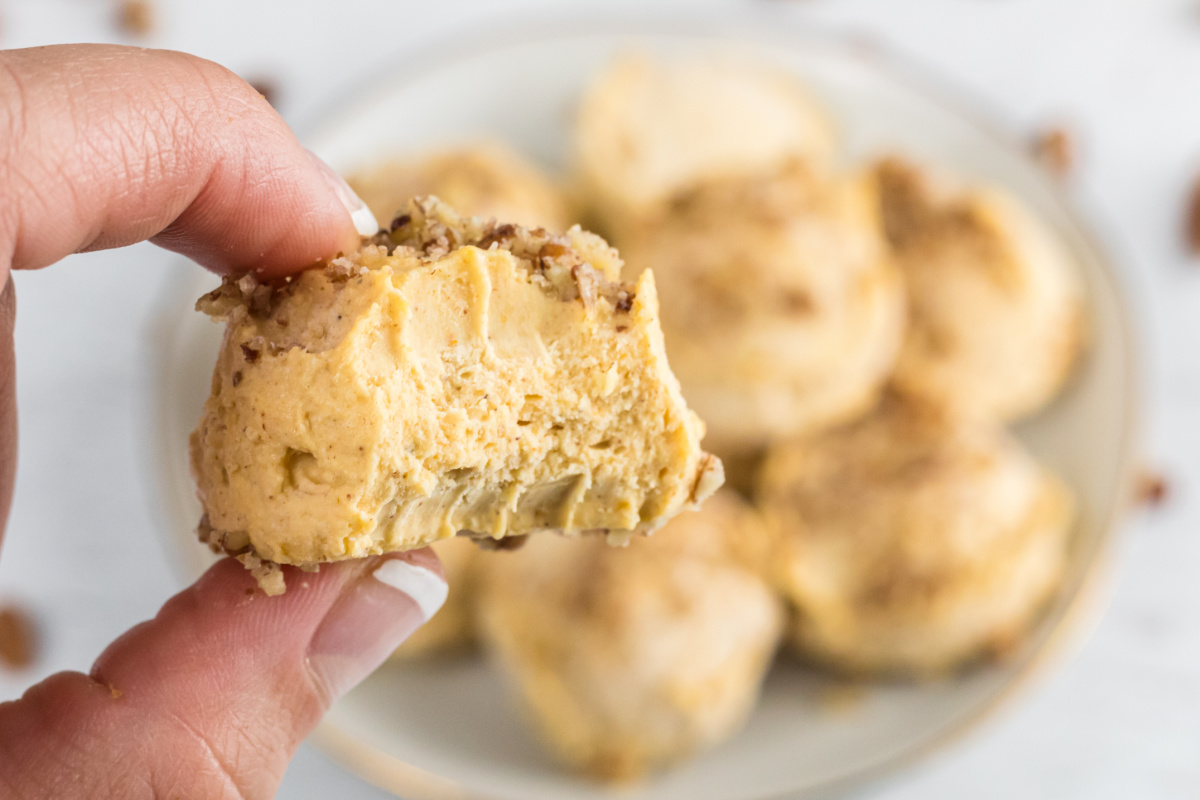 Keto pumpkin pie fat bombs are so good that even non-keto eaters can't get enough!
Imagine mini pumpkin pie bites; that's exactly the way these taste! Good luck trying to limit yourself because they are addictive in the best way possible. Even non-keto eaters won't be able to keep their hands off of them.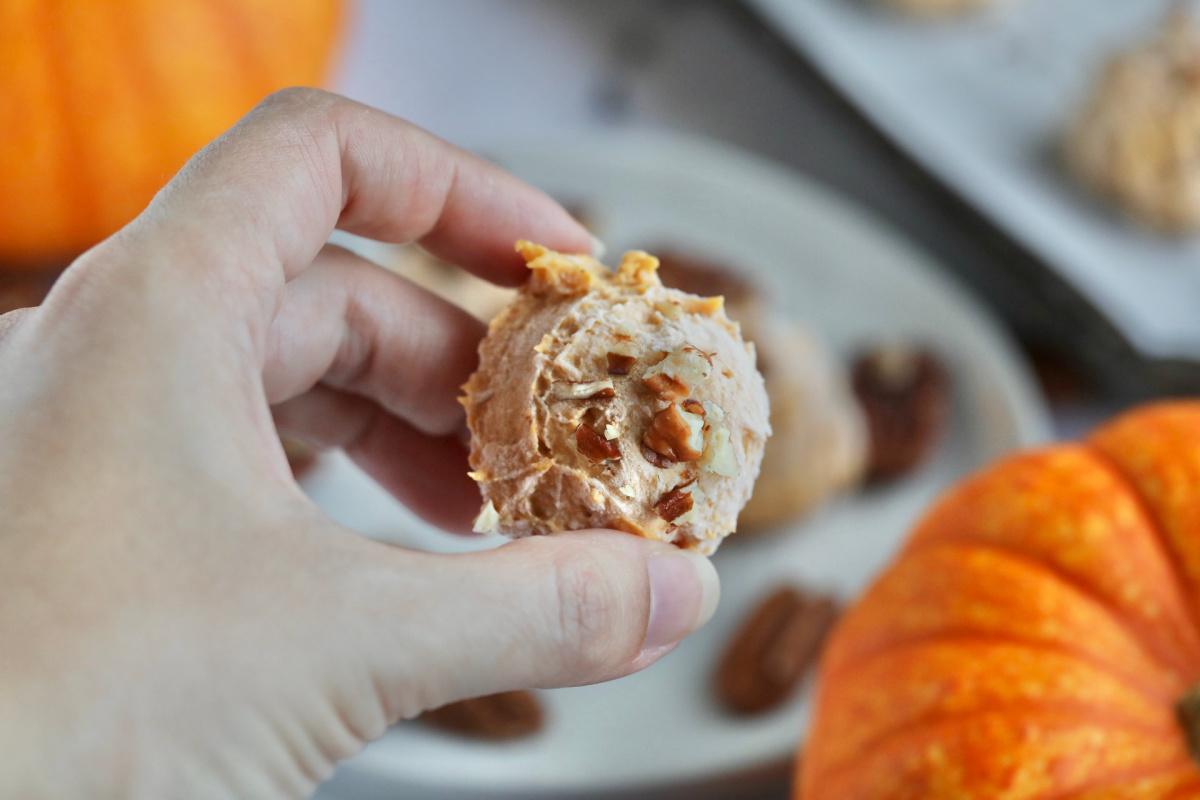 My Hip sidekick Jenna tried these pumpkin pie fat bombs too, and here's what she had to say about them:
"These are even more amazing than they sound. Nothing beats the flavor of pumpkin pie, and these fat bombs sure have it. They will satisfy those sugar cravings and help fill you up. Even the kids love these! I'm all for a sugar-free treat the whole family loves."
---
In the mood for more pumpkin? Try this delicious keto pumpkin cheesecake with a pecan crust!