Add These Fried Keto Pumpkin Donuts to Your List of Must-Make Fall Recipes
Fall called and it wants you to try these keto pumpkin donuts ASAP!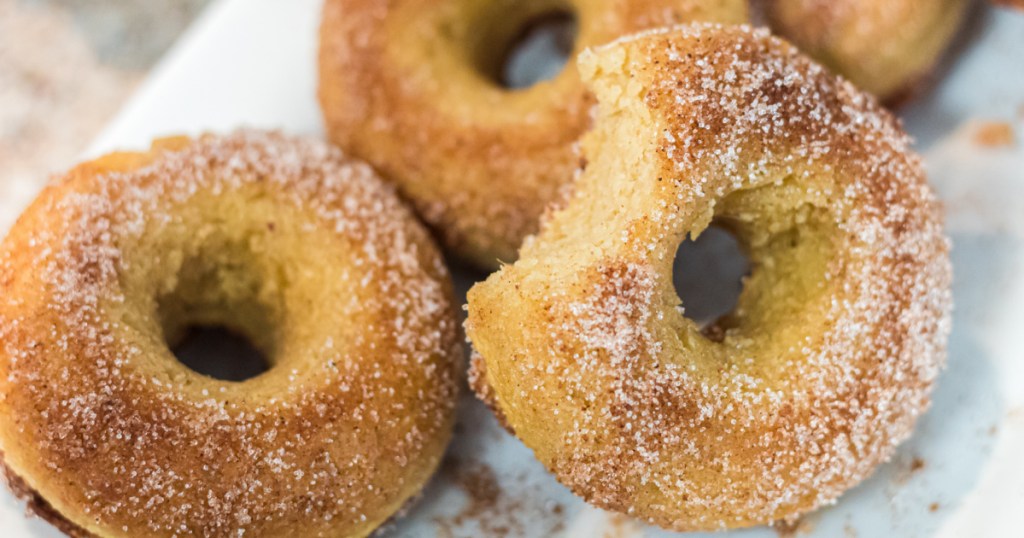 Missing donuts since you've gone keto? 🍩
You may already know about our delicious recipe for the best keto donuts. But if you really know us, you also know we couldn't just give you one type of keto donut! We've taken it to the next level with another yummy low-carb donut recipe.
Introducing fried keto pumpkin donuts!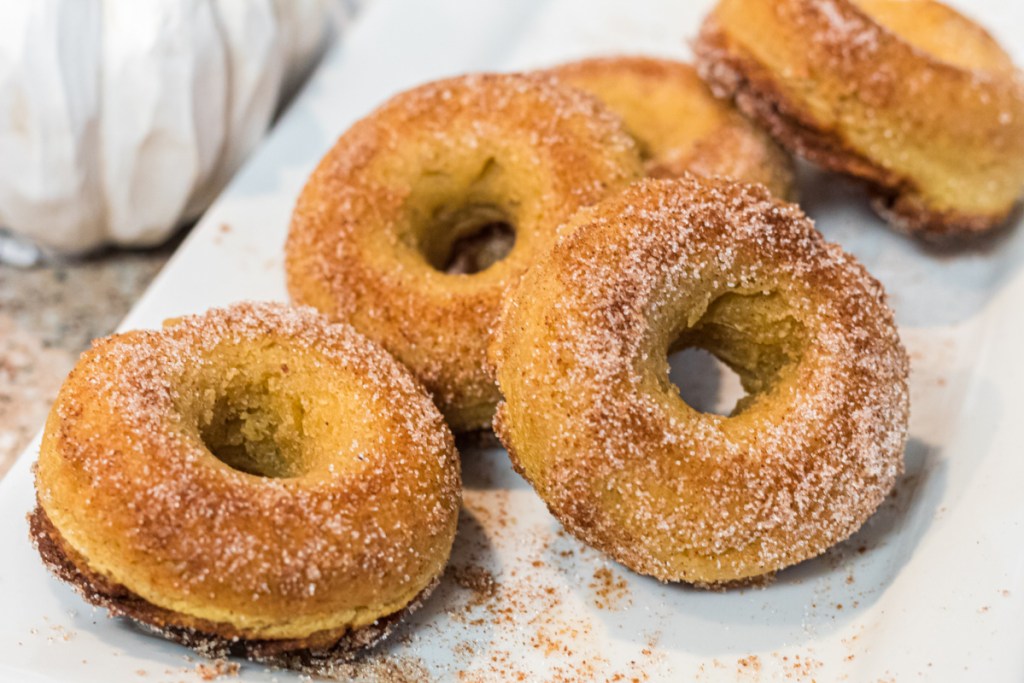 These donuts are so delicious and are perfect for dipping into your morning coffee to start your day off right. I love sitting in the kitchen before my kiddos wake up and enjoying a donut with my coffee while it's still quiet.
The best part? You would never guess these donuts have no sugar added and only 3g net carbs each. You can enjoy a donut or even two without all the added carbs that regular donuts have!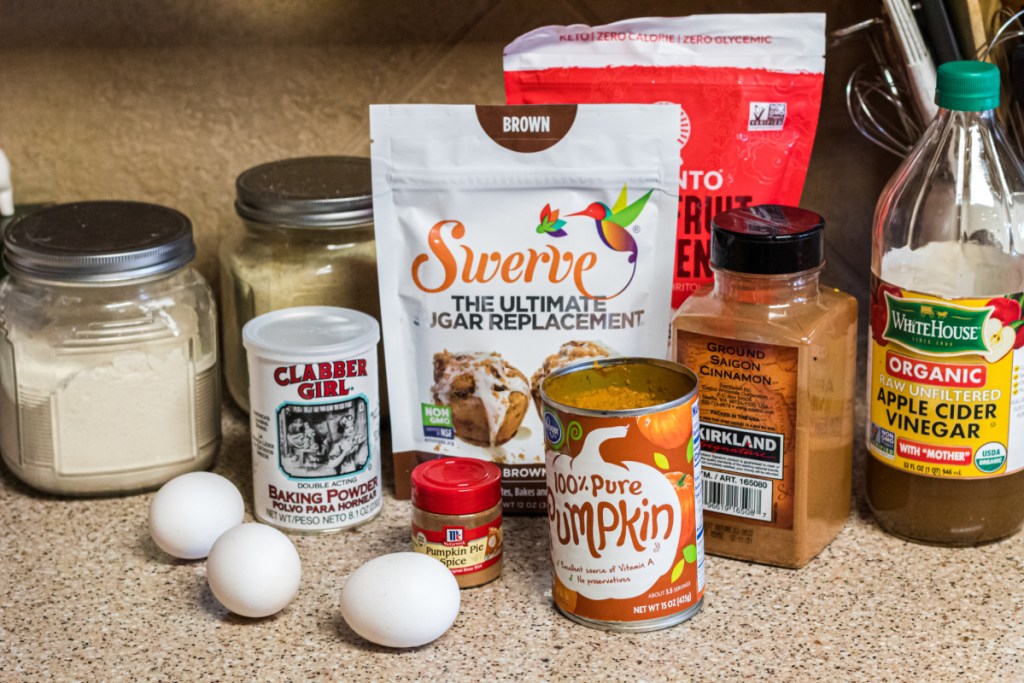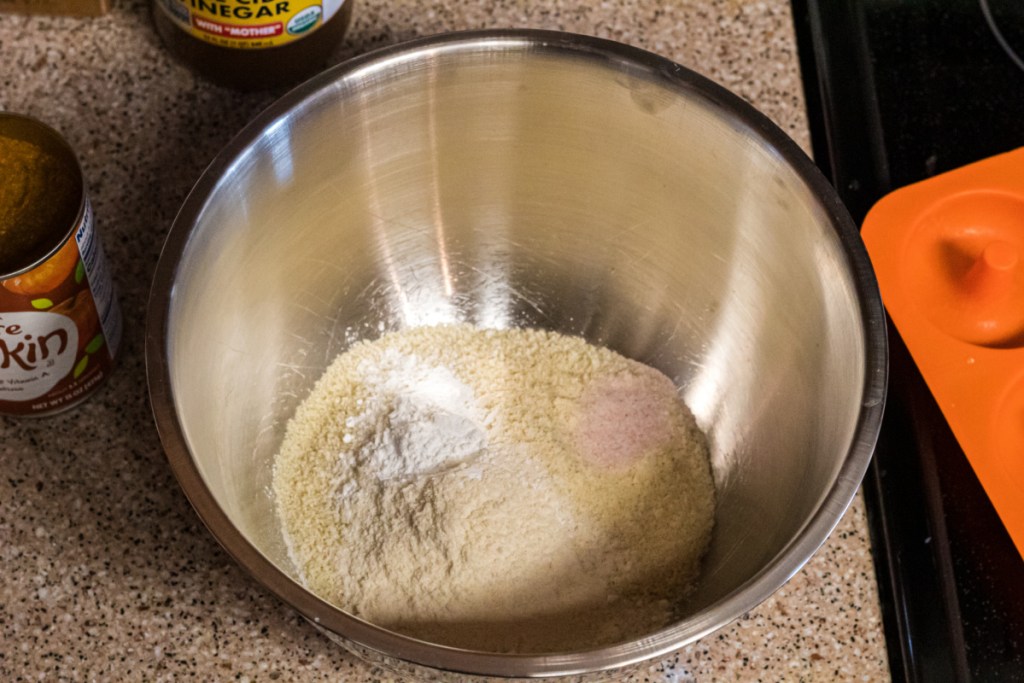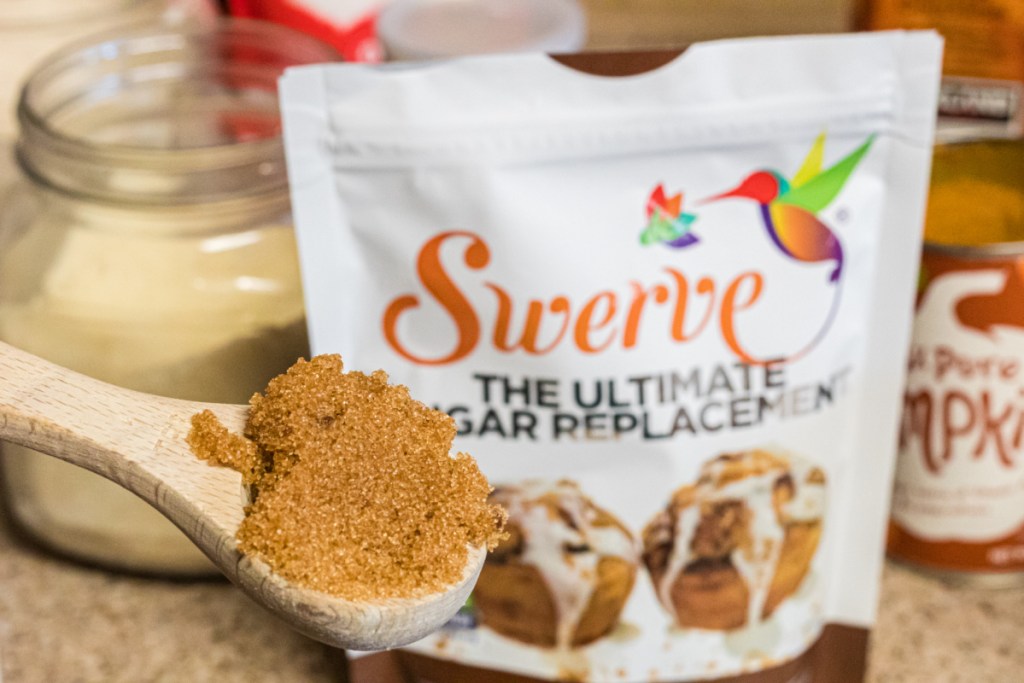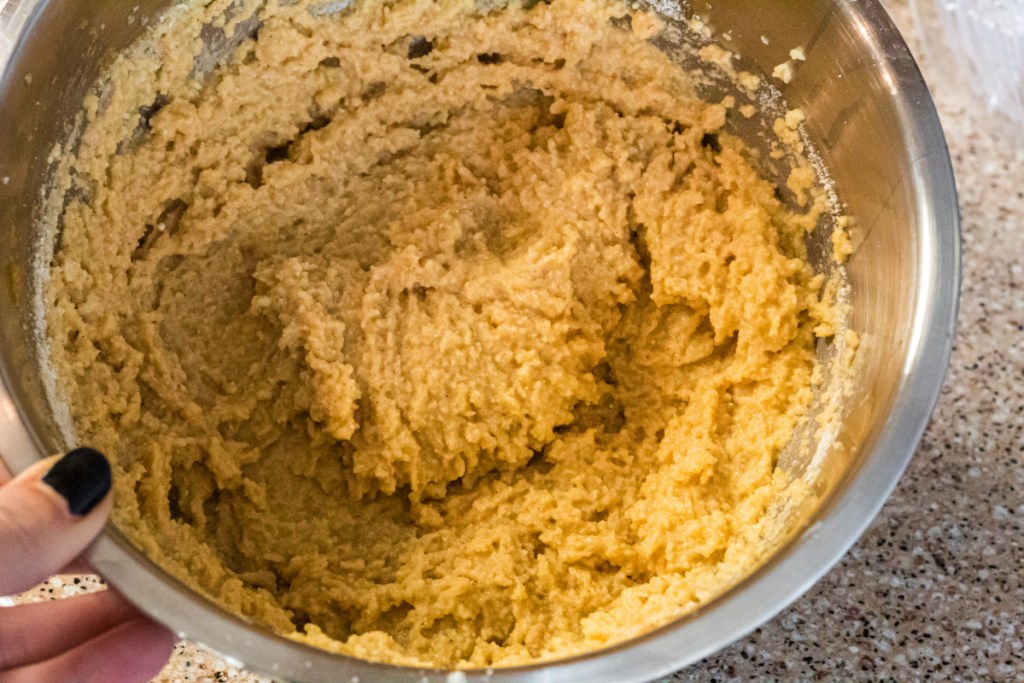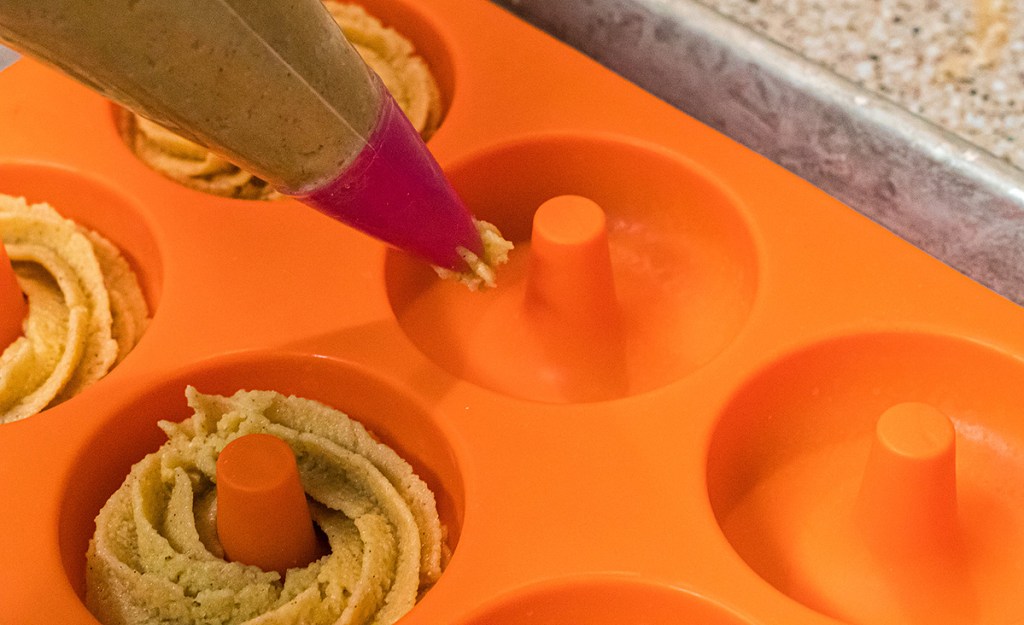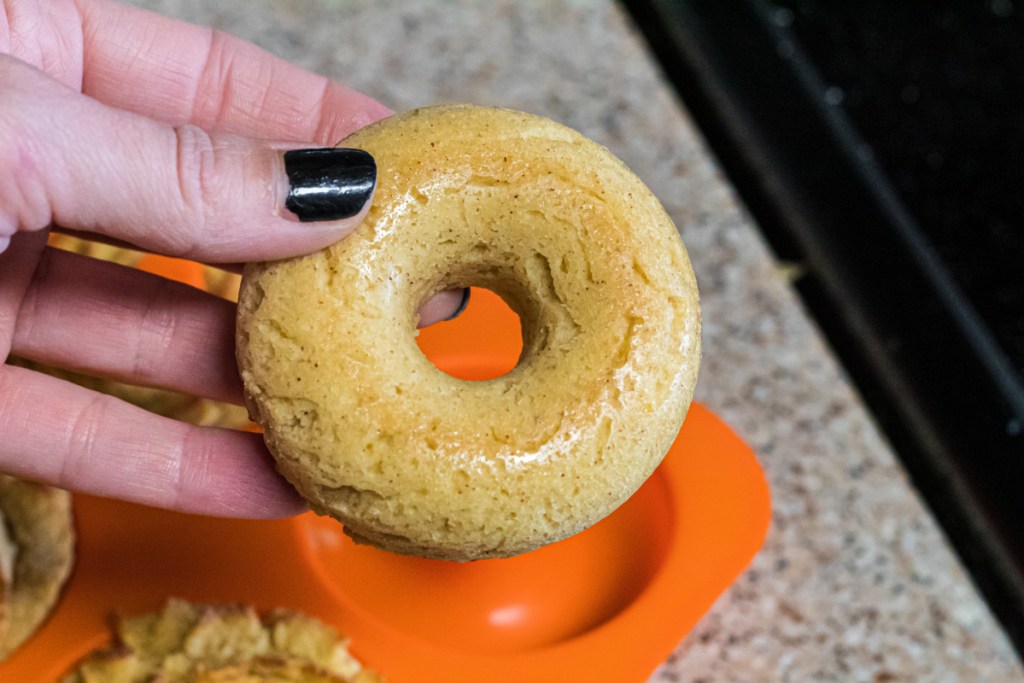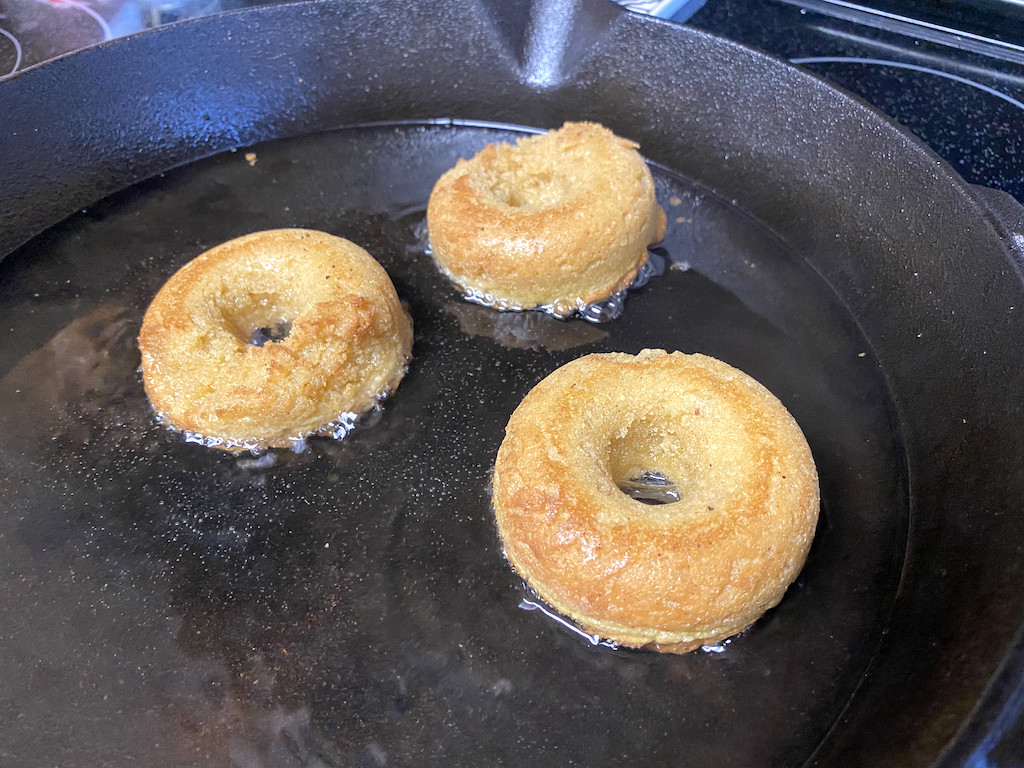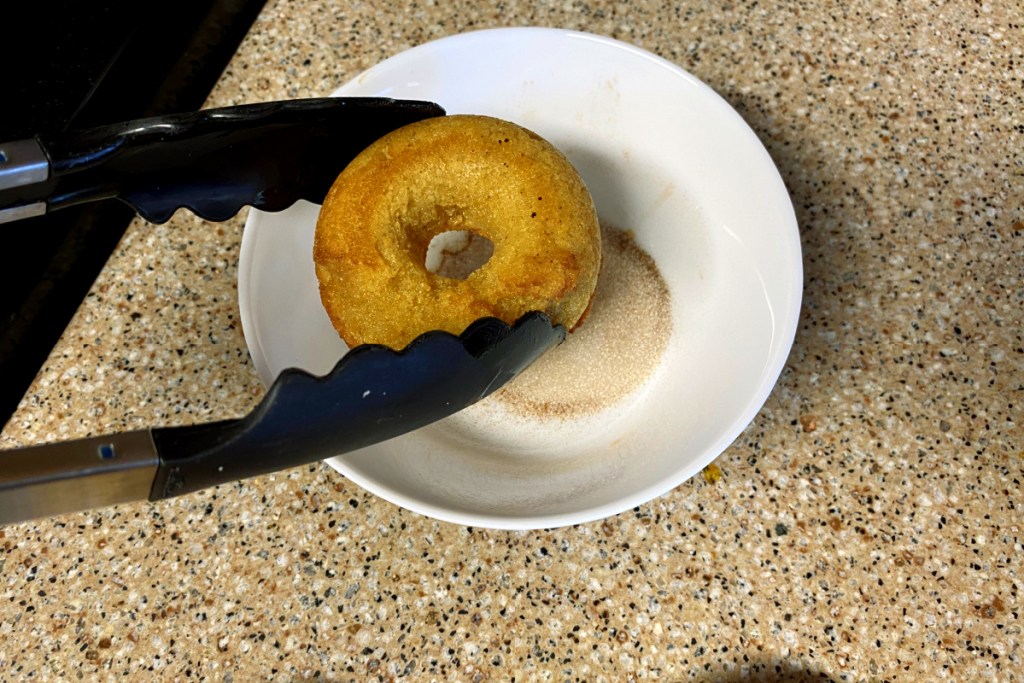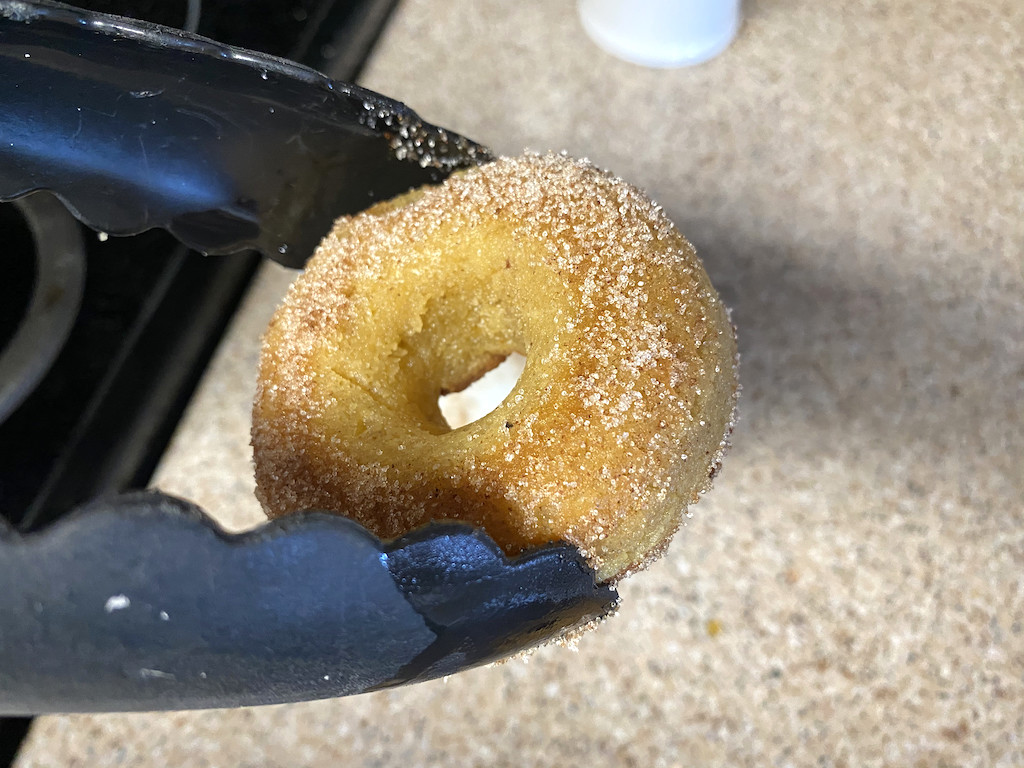 ---
Print
Fried Keto Pumpkin Donuts
yield: 10 SERVINGS
prep time: 20 MINUTES
cook time: 17 MINUTES
total time: 37 MINUTES
Pumpkin pie spiced keto donuts using two cooking methods to achieve perfect donut shop-quality results.
Ingredients
Keto Donut batter:
2 teaspoons baking powder
1/2 teaspoon salt
3 eggs, room temperature
1 teaspoon apple cider vinegar
3 tablespoons almond milk
2 teaspoon vanilla extract
1/2 teaspoon nutmeg
1 teaspoon cinnamon
avocado oil, for frying
Sweetened Cinnamon Coating:
Directions
1
Preheat the oven to 350 degrees. Even with the non-stick quality of these donut molds, I still recommend lightly spraying non-stick spray to avoid any sticking with the batter.
3
In a separate large bowl, add in eggs, monk fruit sweetener, brown Swerve, apple cider vinegar, almond milk, pumpkin puree, extract, and spices. Mix with an electric mixer for 1 minute. Add in dry ingredients and mix until all ingredients are combined.
4
Add donut batter to a piping bag or you could also easily just use a Ziploc bag and cut about 1/2" off the corner to use as a piping bag. Pipe the donut batter into the donut molds, filling 3/4 the way to the top. Place filled molds on a flat baking sheet for better stability when inserting and removing molds from the oven.
5
Bake in preheated oven for 20-25 minutes. You will start to see the top form small cracks—that's how you can tell the donuts are done. Let cool completely for about another 15 minutes before removing the donuts from the silicone molds.
6
While the donuts are baking and cooling, combine the monk fruit and cinnamon for the sweetened cinnamon coating in a shallow dish.
7
Add avocado oil or preferred frying oil to a cast iron skillet or Dutch oven, just enough oil to be about 1 inch deep. Let the oil get nice and hot. After the donuts have cooled off, place donuts in the oil and fry on each side for 10-20 seconds. Remove donuts from oil and toss in granular monk fruit and cinnamon topping. Serve and enjoy!
Nutrition Information
Yield: 10, Serving Size: 1
Amount Per Serving: 161 Calories | 12.9g Fat | 17.8g Total Carbs | 3.4g Fiber | 1.2g Sugar | 11.1g Sugar Alcohol | 6.8g Protein | 3.3g Net Carbs
---
Hip tips for these keto pumpkin donuts: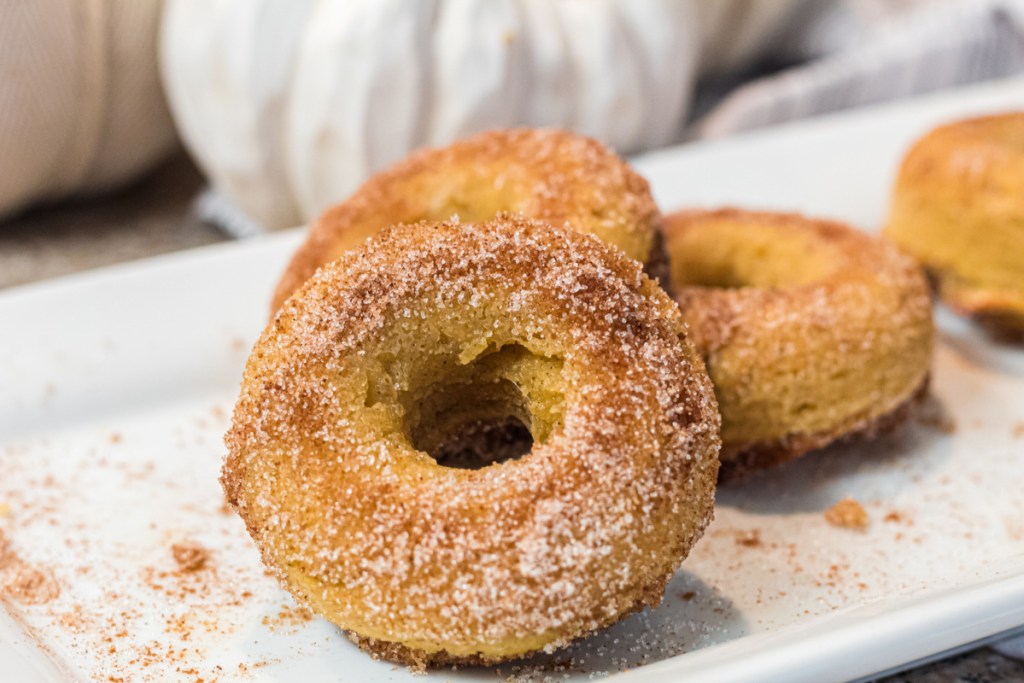 You won't feel guilty eating these keto pumpkin donuts!
As you have seen from all our keto-friendly dessert recipes, you don't have to give up all your favorites! We're always finding ways to take our favorite treats and make them low-carb by changing up the ingredients and this keto pumpkin donut recipe is no different.
Give these a try this fall and winter!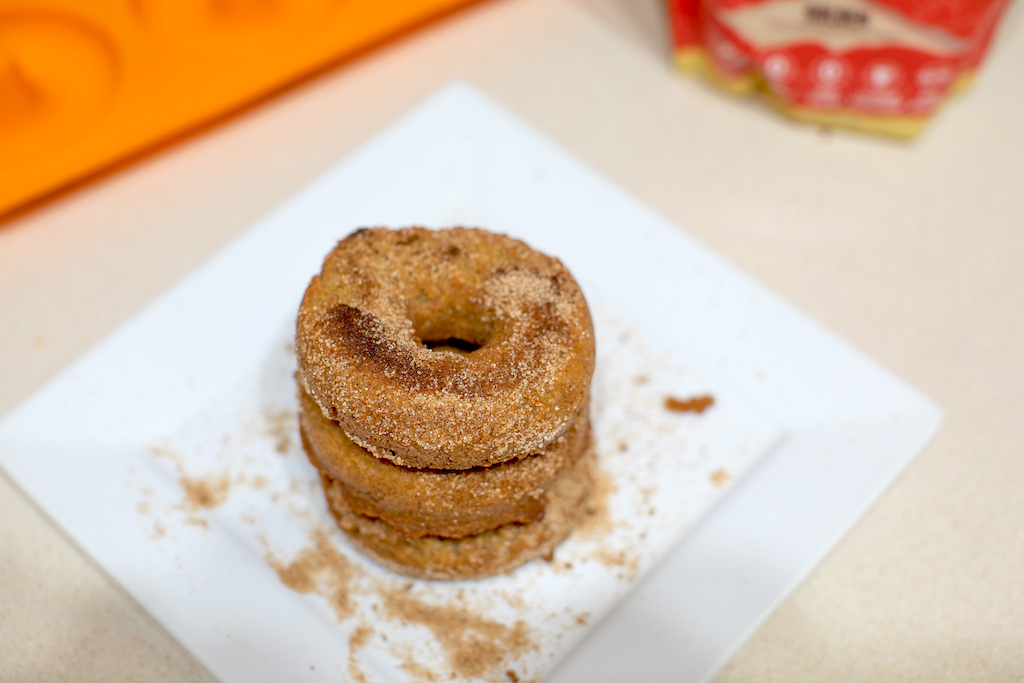 Here's what my teammate Jenna had to say after making this keto pumpkin donuts recipe:
"These are great! I would not feel guilty at all about eating these for breakfast and they are the perfect fall treat! I didn't feel bad about giving these to the kids either, and they had no idea they were keto! The topping really gives these donuts a final touch that makes them seem like they're from a bakery. So delicious and oh so keto-friendly."
---
This keto carrot cake recipe is calling your name!