Keto Grilled Cheese Sandwich
Who said sandwiches can't be keto?
Just because you're low carb doesn't mean you have to miss out on a classic sandwich for lunch! Our keto grilled cheese recipe will have you ready to enjoy a delicious keto-friendly take on the cheesy sandwich in around 5 minutes—including the time it takes to make the bread!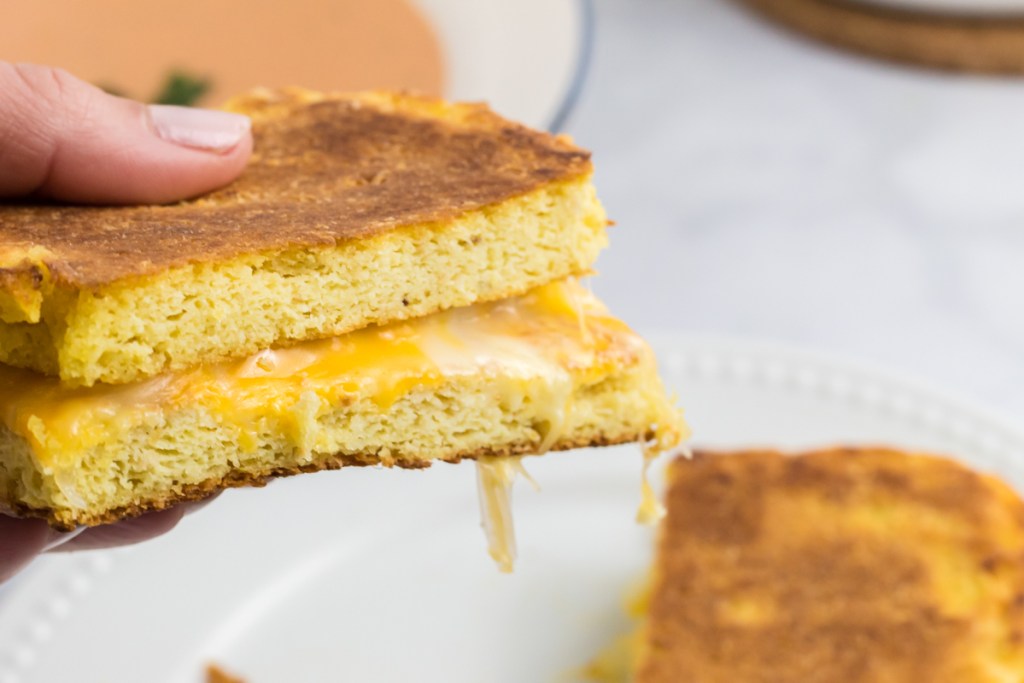 You read that right!
We used our 90-second microwavable keto bread recipe to create the slices for this keto grilled cheese sandwich, but turned it's up a notch with layers of melty cheese! So good.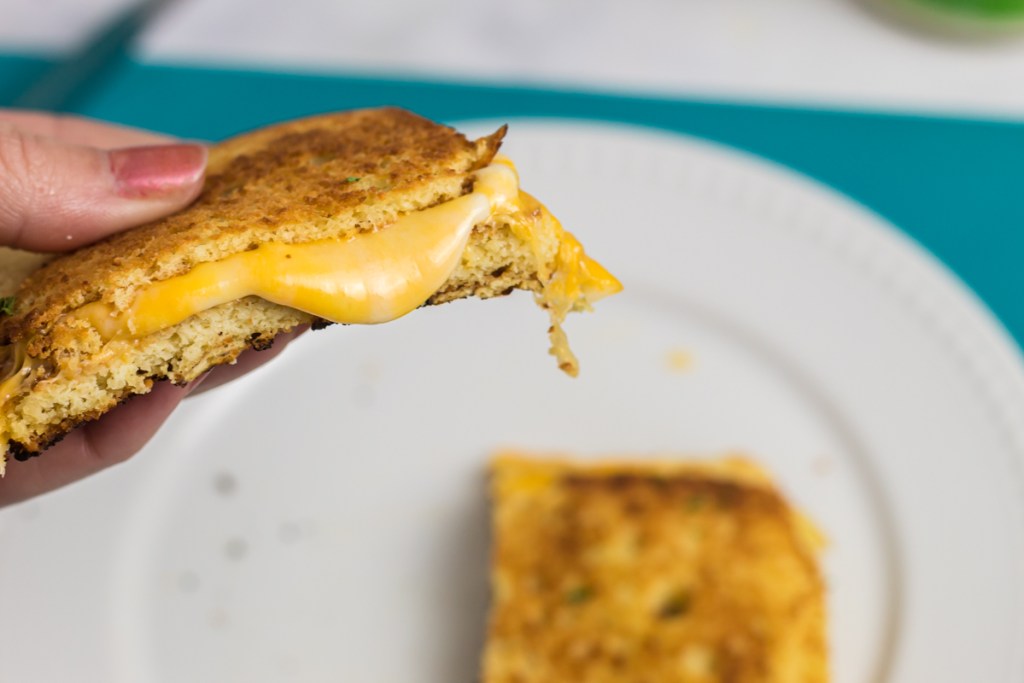 Hip Recipe Tips:
I used Colby and Pepper Jack cheese for my keto grilled cheese sandwich, but you can use cheddar, mozzarella, or any other cheese variety.
Spread keto-friendly mayo on your bread instead of butter. Trust me, it gives the sandwich so much flavor!
Wanting to add a little something extra to your sandwich? Try it with some salami or pepperoni for a hot Italian-style grilled cheese, or even a tomato slice for freshness!
If you don't have a square ramekin, you can use a rectangular Pyrex container for the bread. You may need to adjust the microwave time to 30 seconds longer.
Wanting to watch the carbs? Cut the recipe in half and make only one square ramekin. Once the bread has cooled, slice in half to create thinner sliced bread. The thinner slices will be more fragile but still delicious.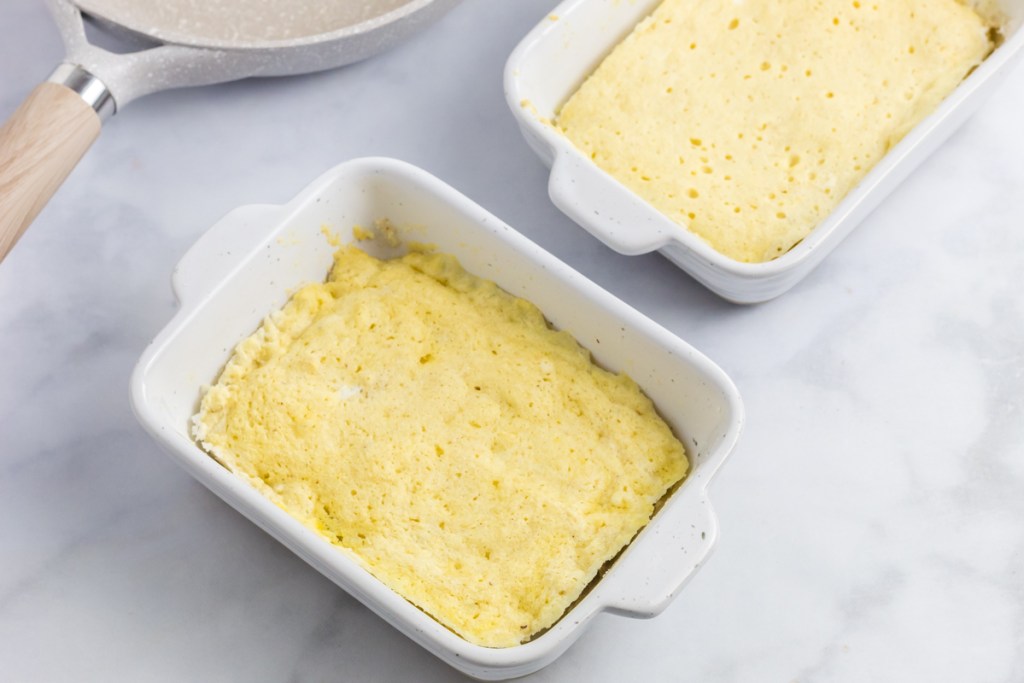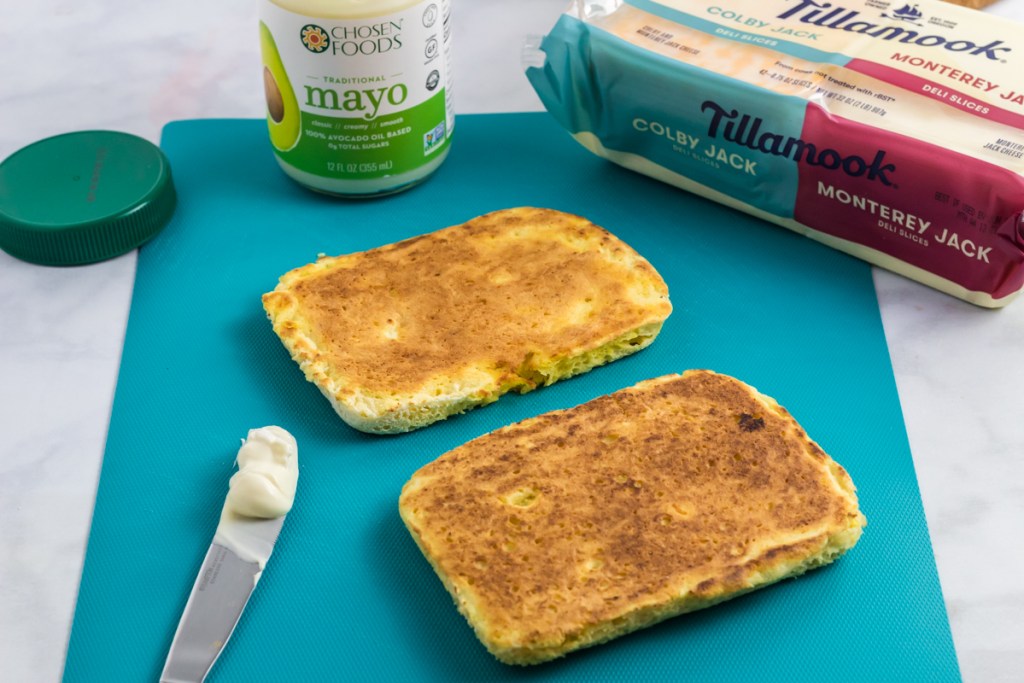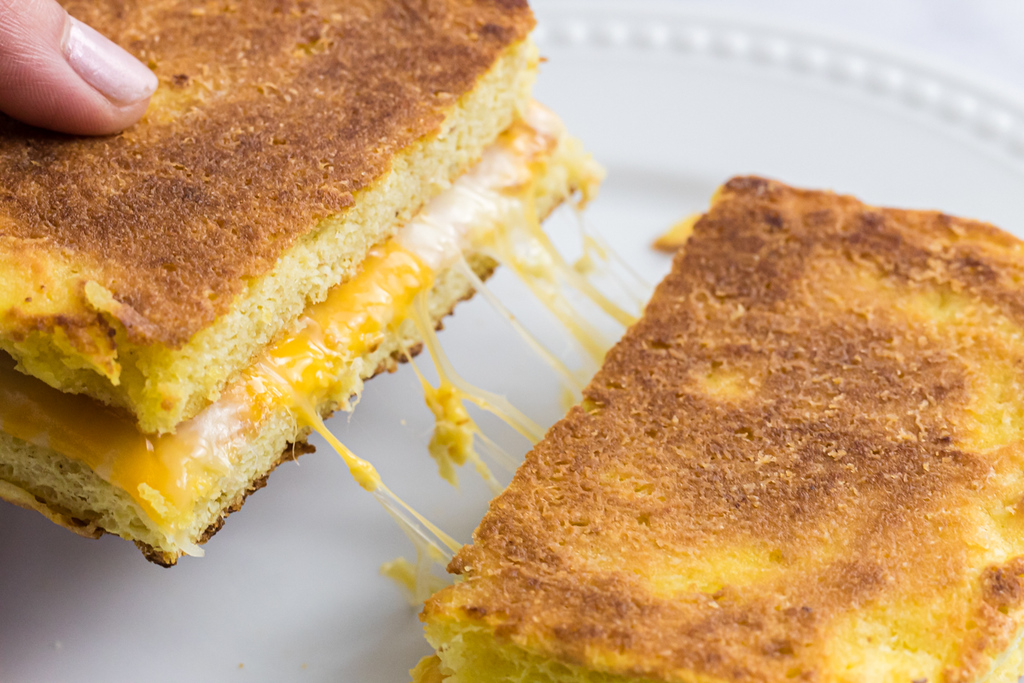 ---
Print
Keto Grilled Cheese Sandwich
yield: 1 SERVINGS
prep time: 2 MINUTES
cook time: 5 MINUTES
total time: 7 MINUTES
This cheesy sandwich is perfect for a quick and easy lunch idea thanks to our 90-second microwave keto bread.
Ingredients
For the bread:
2 tablespoons almond flour
2 tablespoons coconut flour
2 eggs
1 teaspoon baking powder
2 tablespoons butter
2 tablespoons almond milk
pinch of salt
1 teaspoon Italian seasoning
For the grilled cheese sandwich:
2 slices of cheese, your choice
Directions
1
To make the bread:
In two microwavable-safe square ramekins (I used a 5"x6"), add 1 tablespoon butter to each, and melt each ramekin for 20 seconds. This will help keep the bread from sticking.
2
Add all ingredients (besides cheese and mayo) to the bowl and whisk together. Divide batter between the two ramekins.
3
Place each ramekin in the microwave for 90 seconds. That's it! These bread slices are now ready to go for the grilled cheese.
4
To make the grilled cheese:
In a large skillet over medium heat, add sliced bread. Cook for about 1 minute on each side. Once the bread has toasted, remove and add mayo to one side on each slice.
5
Add one bread slice, mayo side down, on the skillet adding sliced cheese to middle and topping with the remaining bread slice mayo side up.
6
Cook over medium heat until cheese has melted, flipping over halfway through. This will take a total of about 3 minutes.
Nutrition Information
Yield: 1 sandwich, Serving Size: 1 sandwich
Amount Per Serving: 784 Calories | 69g Fat | 12g Total Carbs | 7g Fiber | 0 Sugar Alcohol | 28g Protein | 5g Net Carbs
---
The perfect comfort food sandwich!
Our keto grilled cheese is amazing on its own but can definitely be used as a vehicle for your favorite soups. This recipe is one the kiddos will even enjoy gobbling up!
---