ChocZero Keto Syrups Are So Good – Thick, Rich, & Sugar-Free!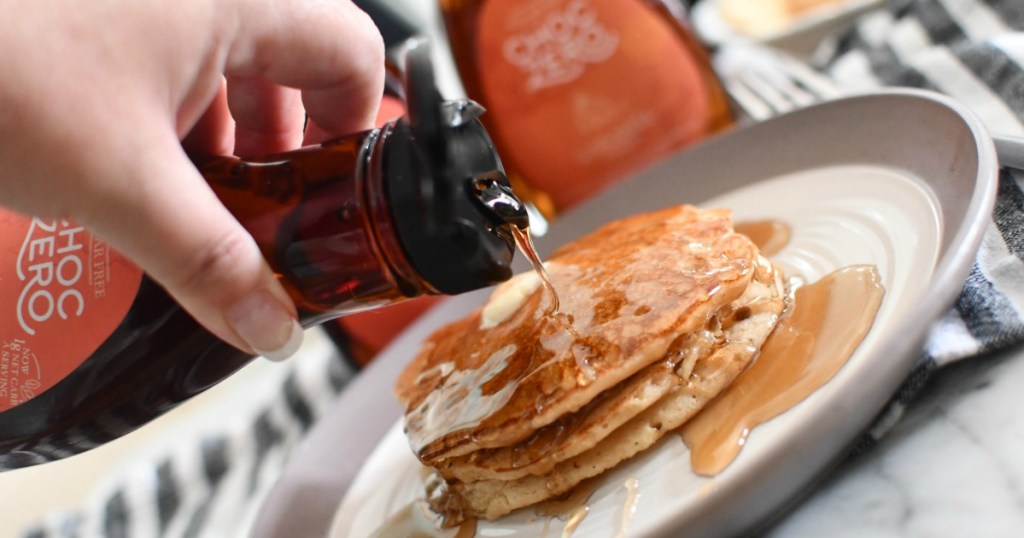 Wanting to bring back a little sweetness in your life? 🥞
I recently tried these highly-rated ChocZero sugar-free keto syrups and wanted to share how great tasting they are! It's sometimes hard for me to find keto-friendly sweeteners that are actually GOOD! Occasionally, products will have an odd aftertaste, a runny texture, or just taste funky overall, which can be disappointing especially since most store-bought keto products aren't cheap.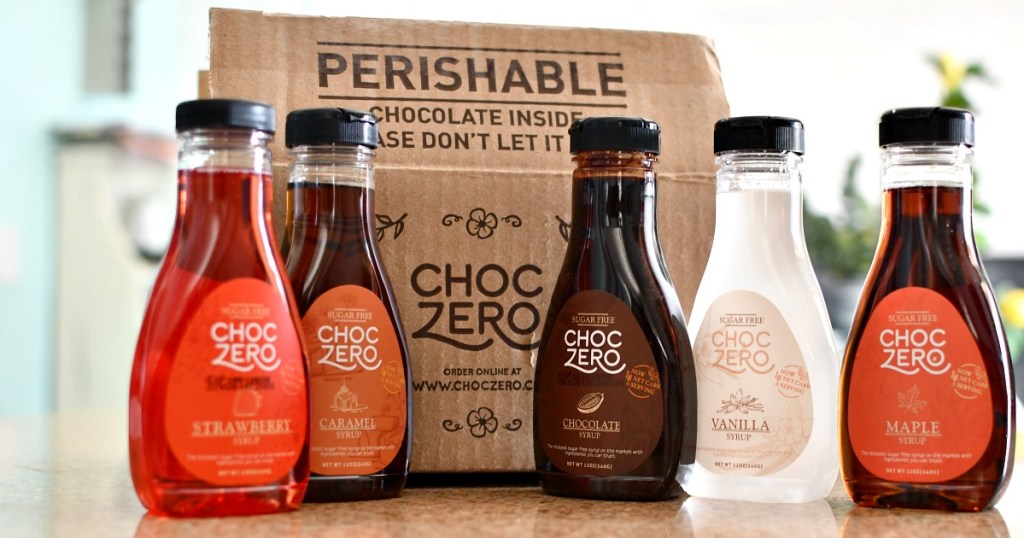 I tried out my own taste test on ChocZero syrups!
I was surprised that I actually enjoyed all of these ChocZero syrups! The texture is thick, which is so different than most sugar-free syrups that tend to be more runny. The taste is sweet without having an artificial flavor, which is so refreshing. I'm also happy to report that there is NO cooling effect or weird aftertaste — yippee!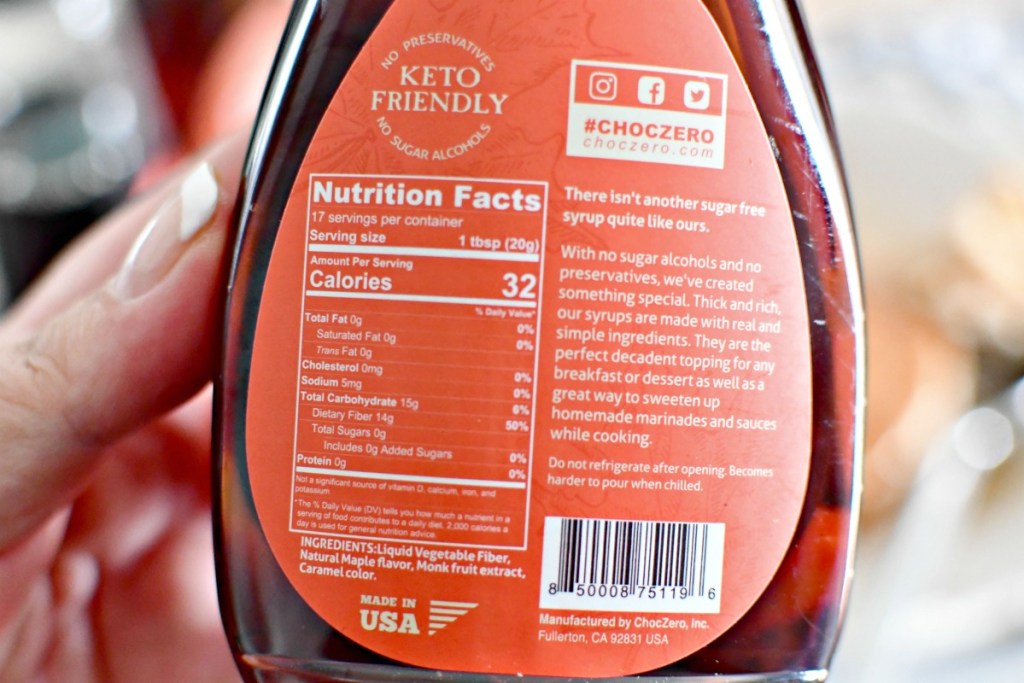 A few of the top reasons why I love ChocZero Syrups:
ChocZero Syrups are sweetened with monk fruit, have low net carbs (1g net carb per serving), ZERO sugar, no preservatives, no sugar alcohols, non-GMO, and all-natural.
It's got the syrup consistency I crave! It's thick and rich – just like syrups made from real sugar.
It tastes wonderful and similar to full-sugar syrups!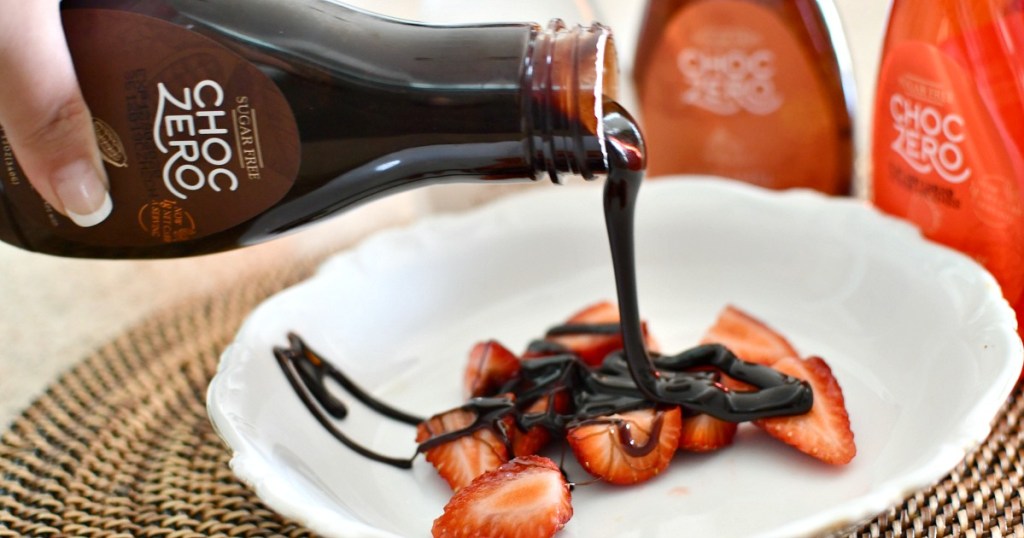 Oh my goodness… you have to try the chocolate syrup if you're a chocoholic!
My favorite syrup is the ChocZero chocolate flavor. It's so thick and delicious, almost like a gooey fudge. It pours out easily, and is an overall winner for me!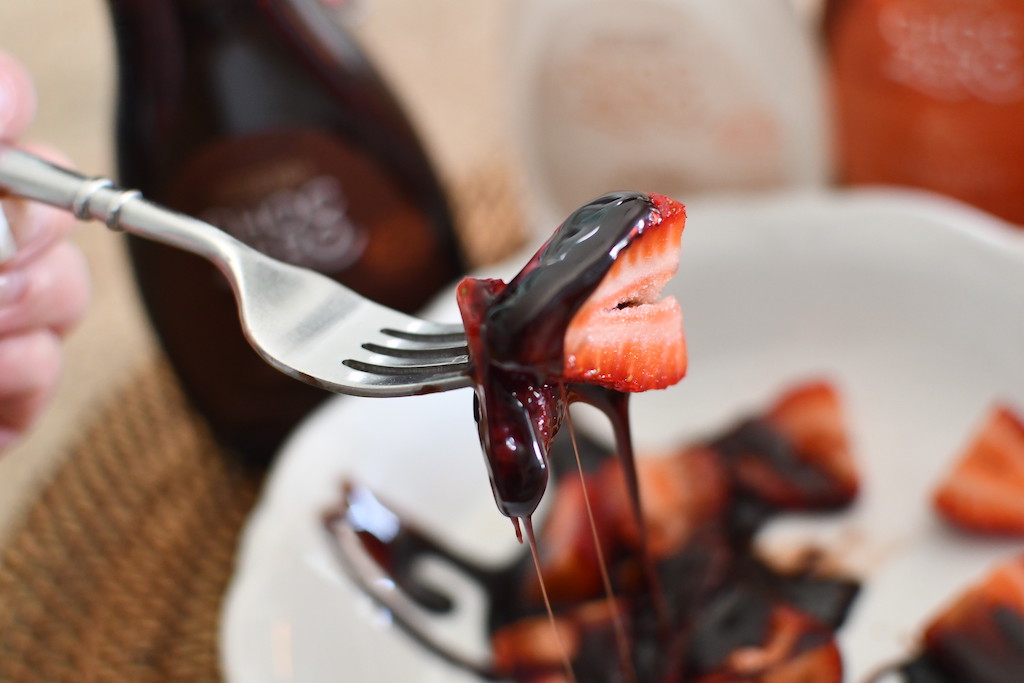 This chocolate syrup would be terrific served over our homemade keto cheesecake, keto vanilla ice cream, or as an easy sweet treat drizzled over a few fresh strawberries, as pictured above. 😋
Sometimes with keto, you just need a little sweet treat to get yourself through the day, and this syrup is a great one to consider!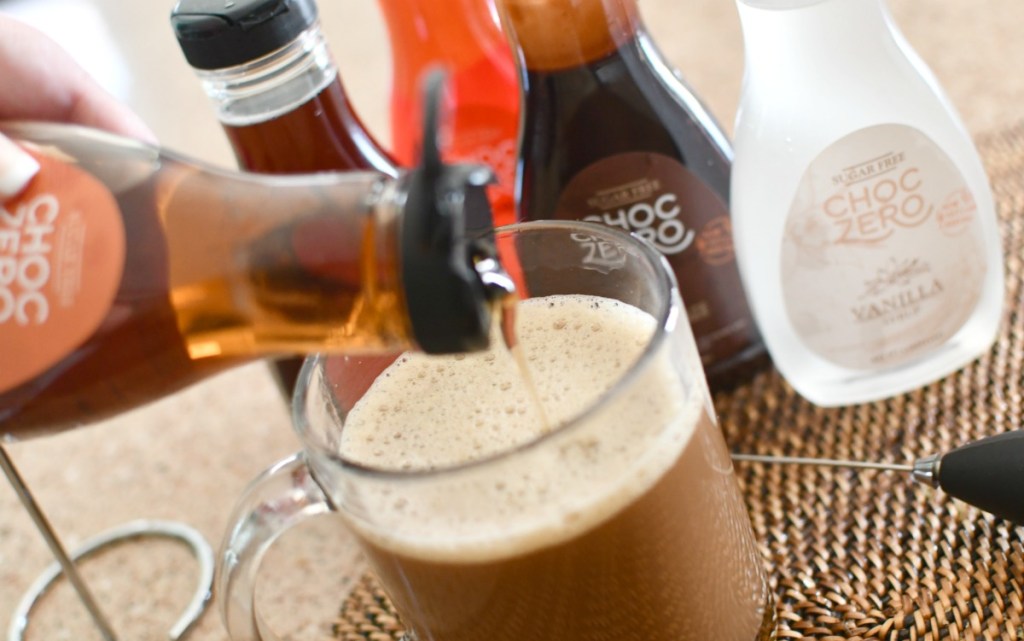 The caramel syrup and vanilla syrup flavors are also delicious! I used them to create a flavored coffee with a little bit of heavy cream, and they both are delicious! I want to try caramel ChocZero in our Keto Caramel Frappuccino recipe next!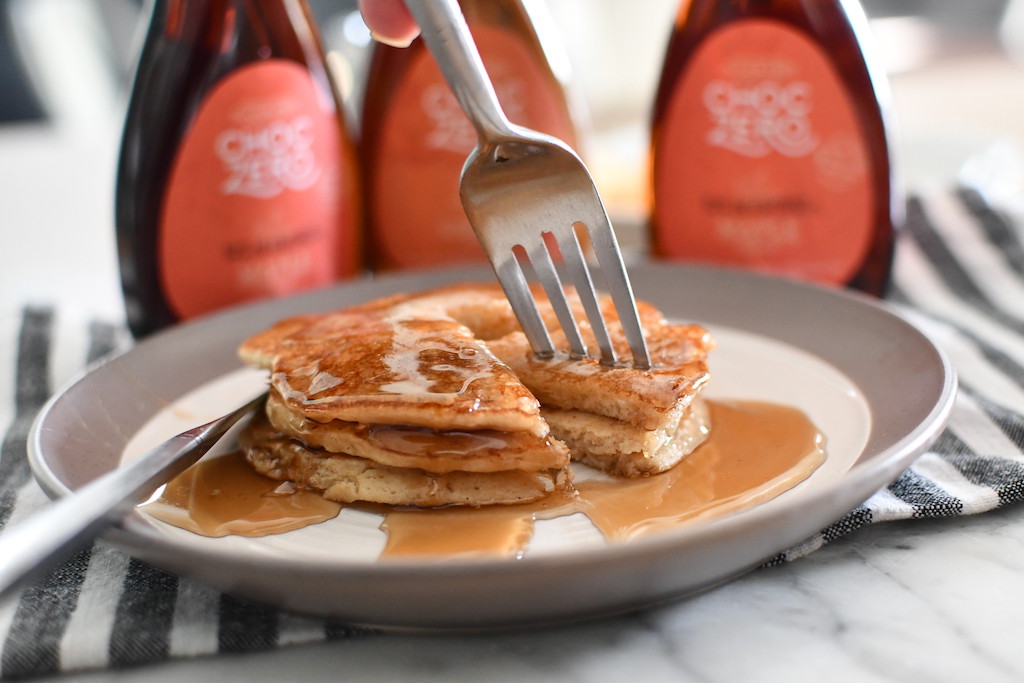 You also can't go wrong with the classic maple syrup either. It's probably my favorite sugar-free brand I've tasted! The texture is nice and thick and tastes so similar to traditional full-sugar syrup.
Sunday morning keto pancakes will taste incredible with it!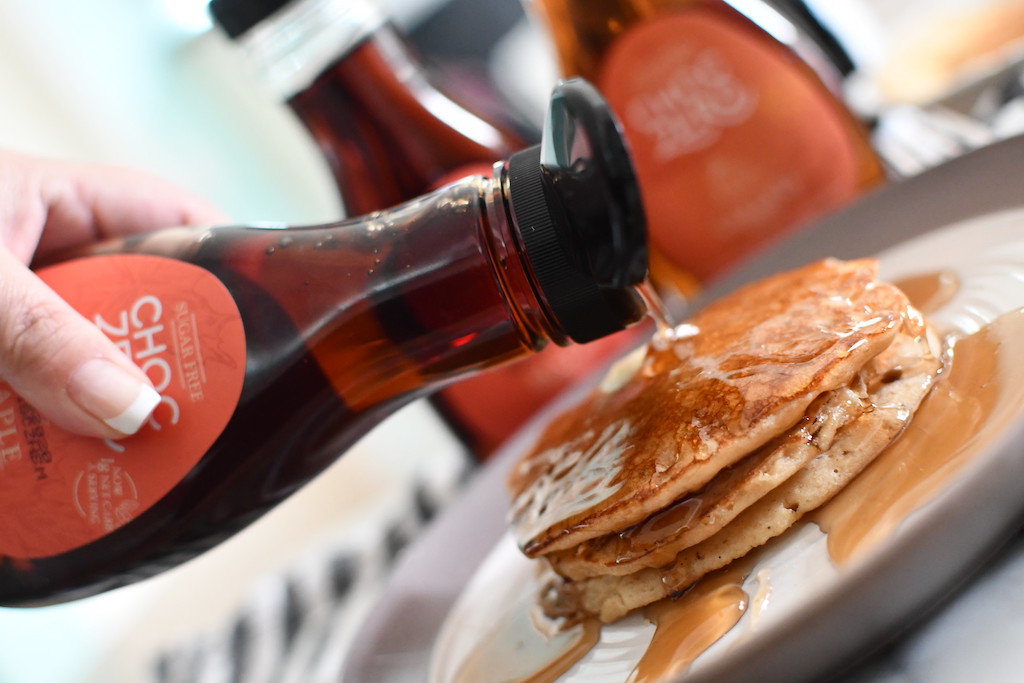 Overall, I'm super impressed with both the taste and texture in ChocZero syrups!
I really feel like they can become a keto staple if you're trying to incorporate a little sweetness into keto recipes.
---