Best Ever Keto Pumpkin Muffins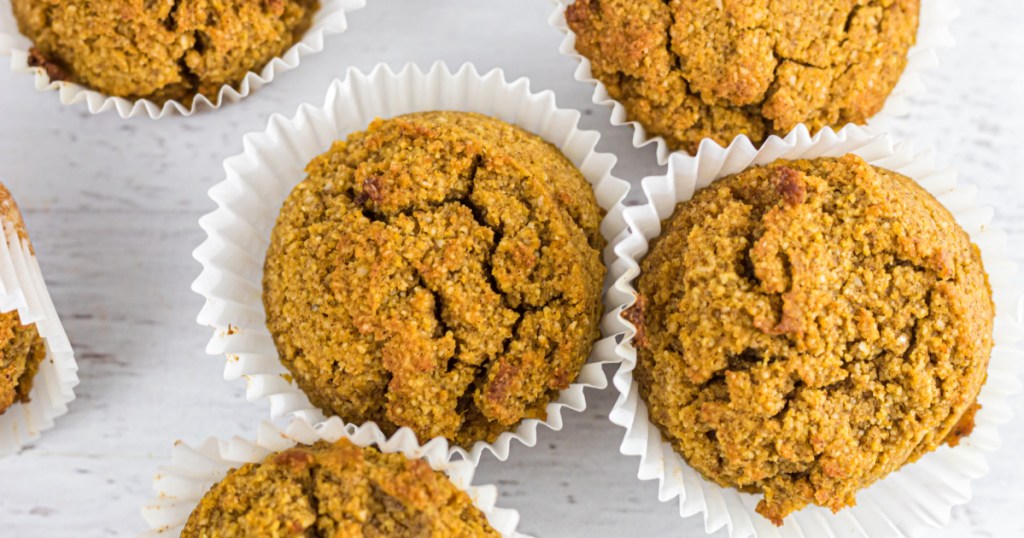 It's my favorite time of the year! 🎃
It's fall and you know what that means – long sweaters, boots, jeans, and everything pumpkin! Today I'm sharing with you my new recipe for melt in your mouth keto-friendly pumpkin muffins. 😋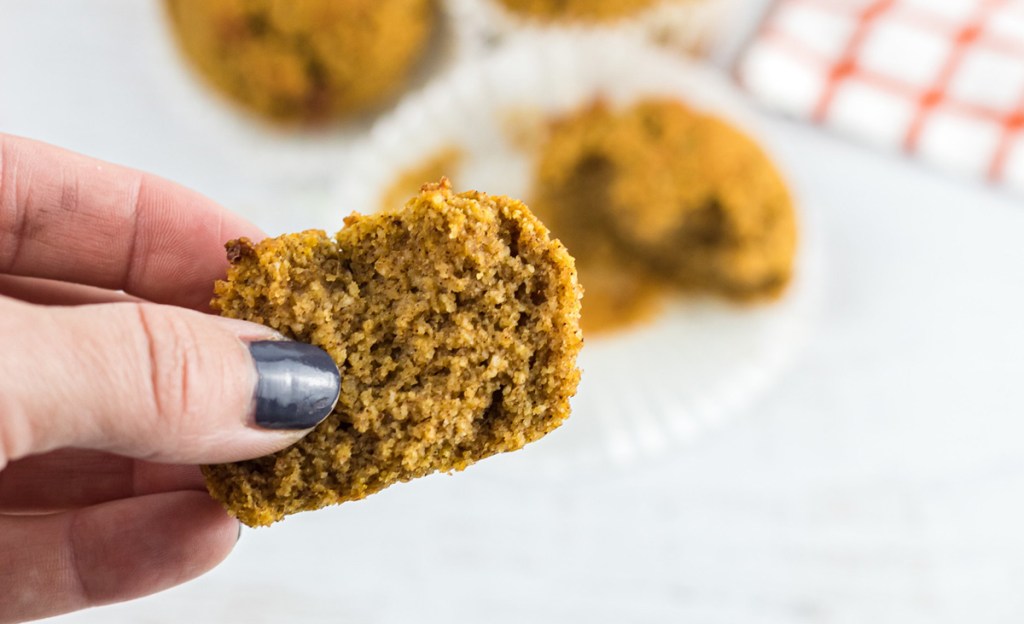 Pumpkin deliciousness gone low carb!
These muffins will melt in your mouth and let me tell you, they are so soft and moist unlike many of the keto muffins you'll find in stores. They are perfect for a quick keto breakfast on the go or to have for an afternoon snack for the kiddos.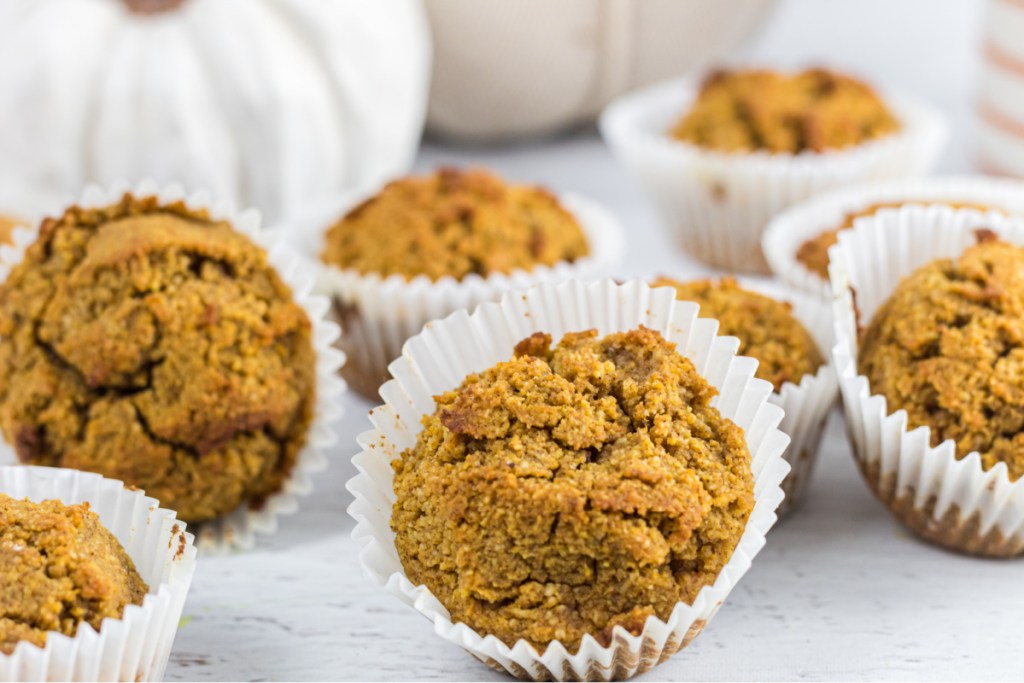 Tips for baking the best keto pumpkin muffins:
Let the muffins cool for a few minutes before removing from the pan. Like any keto bake goods, the almond flour needs to cool for a few minutes before handling to avoid crumbling.
I recommend using cupcake liners to avoid any sticking issues. Keep in mind that the batter is supposed to be pretty thick on these as well, so a batter scoop will make filling your liners a breeze!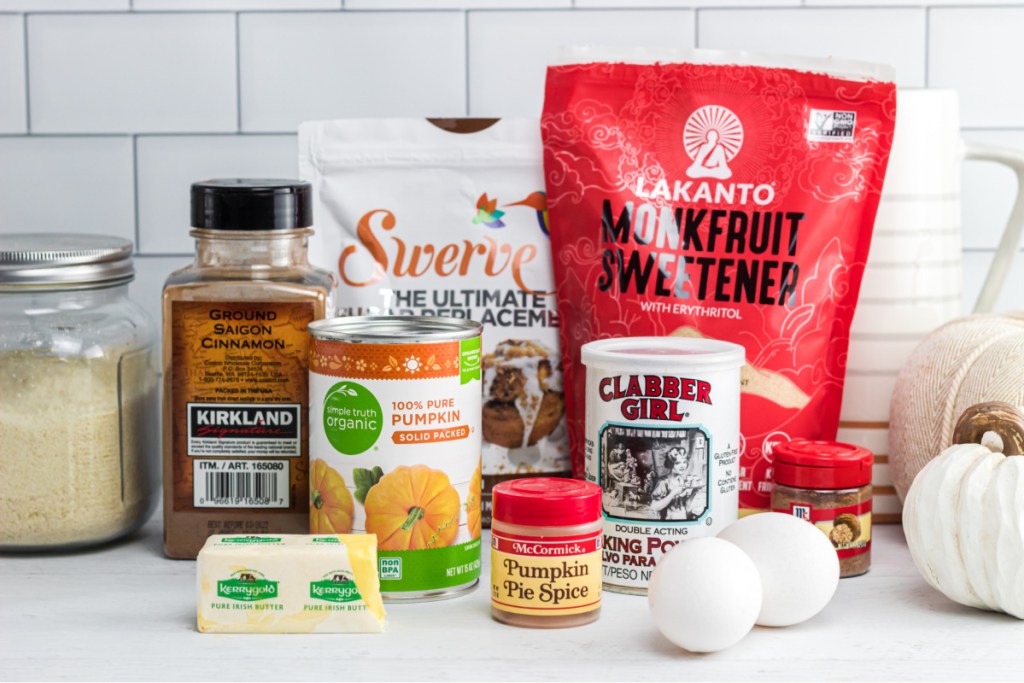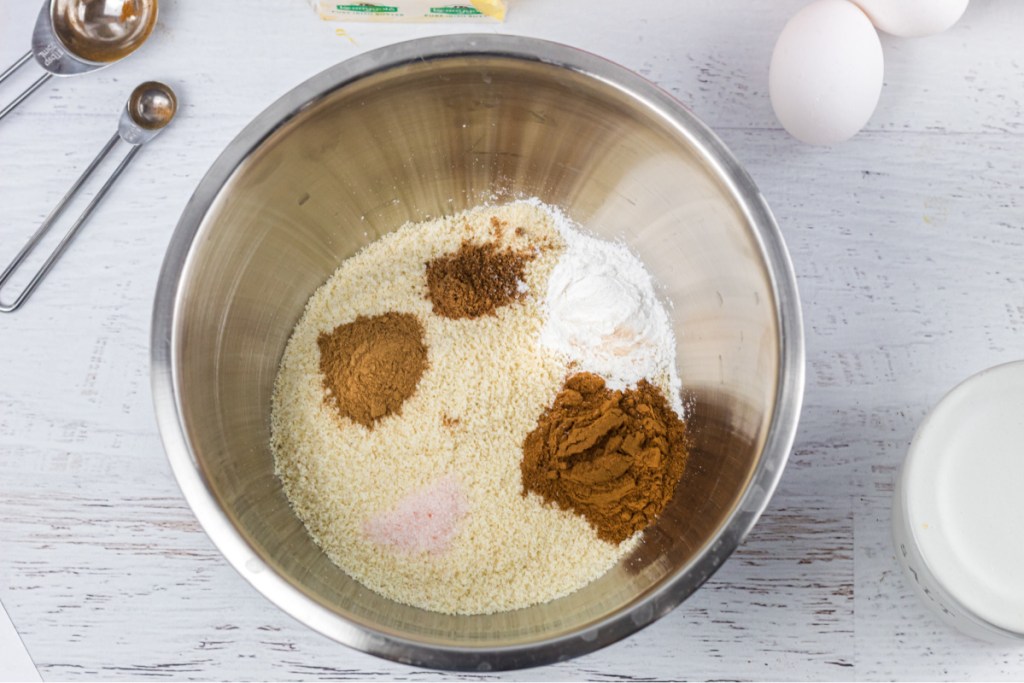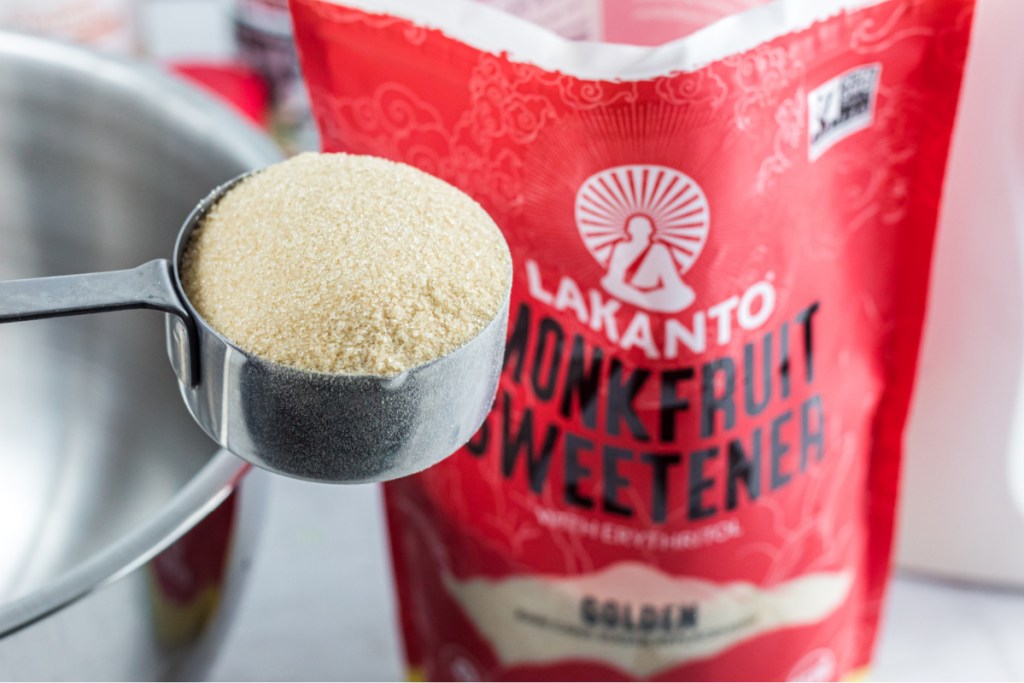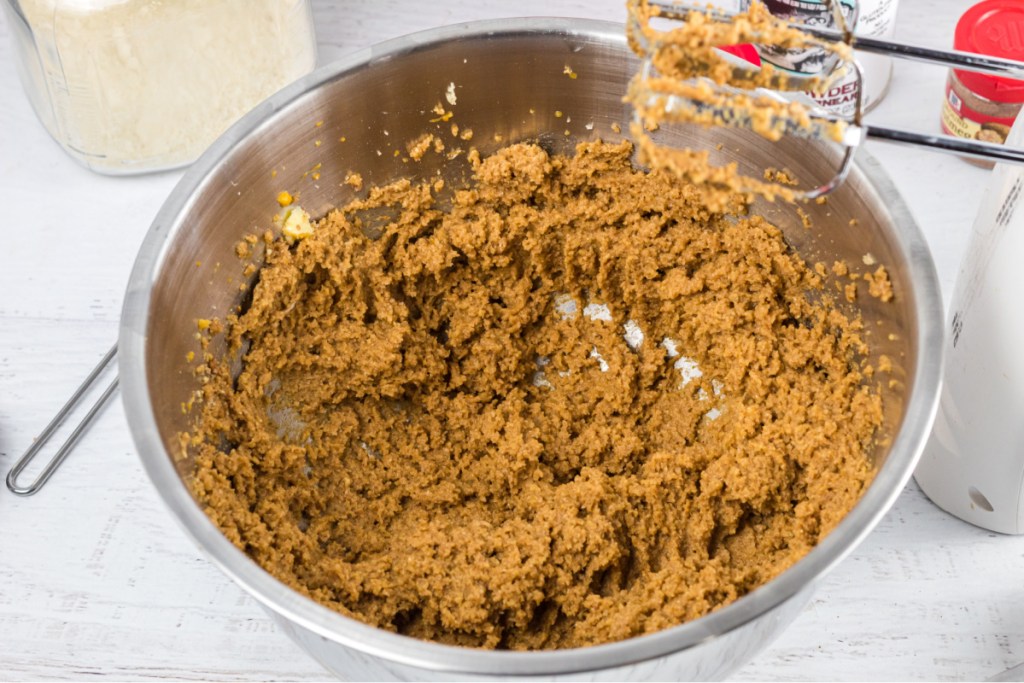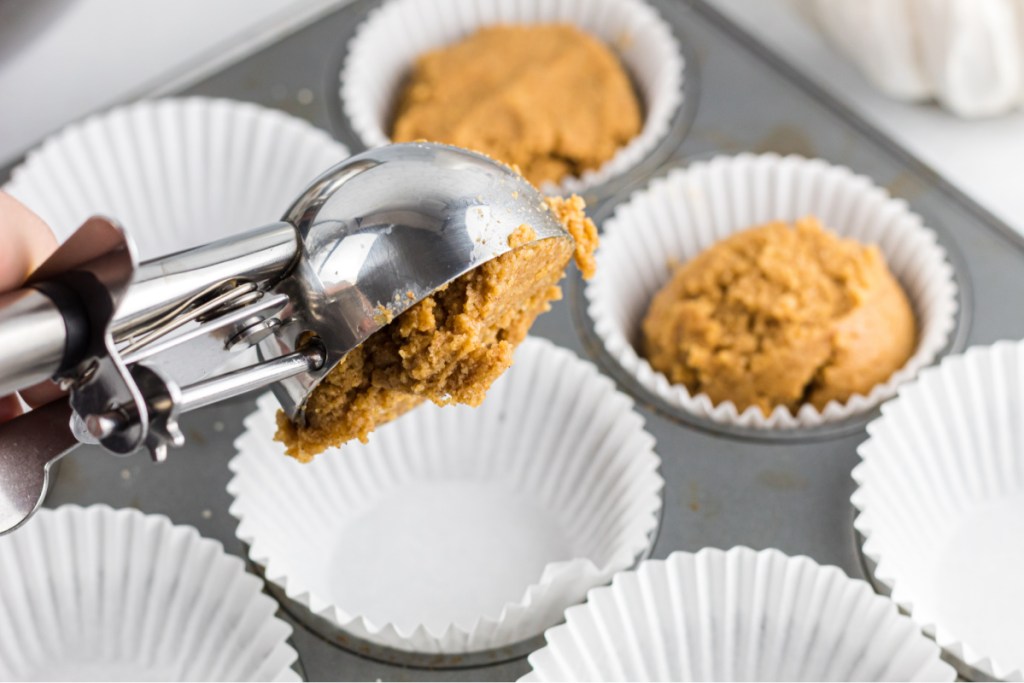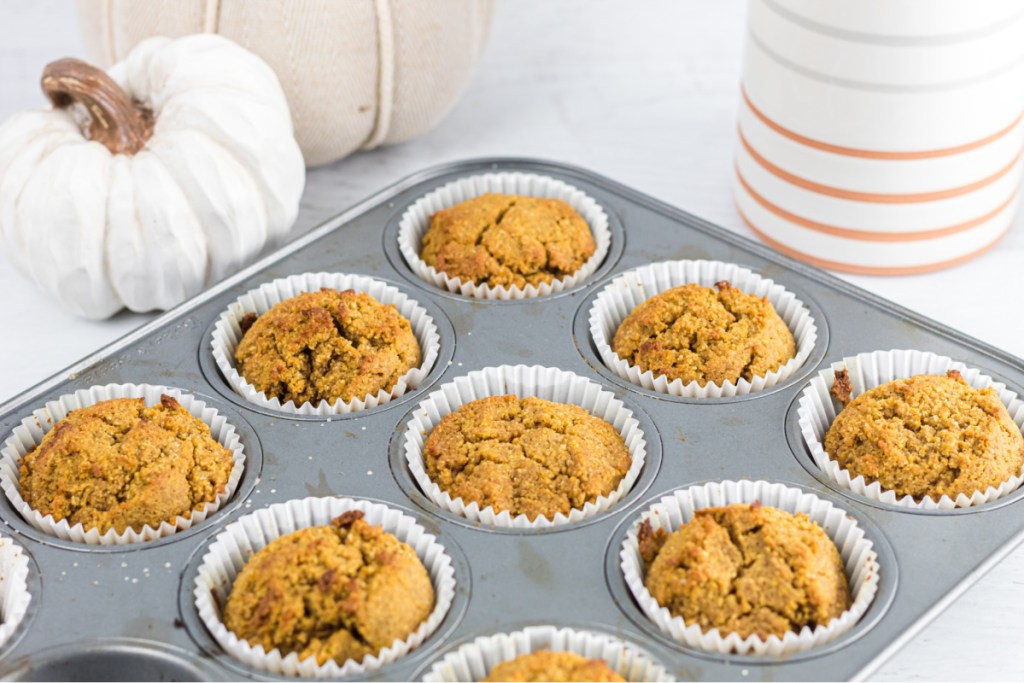 ---
Print
Keto Pumpkin Muffins
yield: 12 SERVINGS
prep time: 15 MINUTES
cook time: 27 MINUTES
total time: 42 MINUTES
Delicious low carb pumpkin muffins that are perfect for breakfast or an afternoon snack!
Ingredients
4 tablespoons unsalted butter, softened
1 teaspoon vanilla extract
1/2 cup pumpkin puree
2 eggs, room temperature
2 teaspoons baking powder
1 tablespoon ground cinnamon
1/4 teaspoon ground nutmeg
1/4 teaspoon salt
1 teaspoon pumpkin pie spice
Directions
1
Preheat oven to 350 degrees and line a muffin tin with cupcake liners. Spray the liners with cooking spray to avoid any sticking.
3
In a separate mixing bowl, whisk together flours, cinnamon, pumpkin pie spice, nutmeg, salt, and baking powder.
4
Add dry ingredients to wet ingredients and mix until blended. Add batter to lined muffin tins with small measuring cup or batter scoop.
5
Bake muffins on the lower rack of your oven for 25-35 minutes. Being on the lower rack will help the top of the muffins from over-browning with the use of almond flour. Once muffins are out of the oven, let them sit for 10 minutes to cool to avoid crumbling once you remove from liners.
6
Store in a sealed container on the counter for up to 2 days. Enjoy!
Nutrition Information
Yield: 12, Serving Size: 1
Amount Per Serving: 168.9 Calories | 14.3g Fat | 18.1g Total Carbs | 3.2g Fiber | 12.1g Sugar Alcohol | 5.3g Protein | 2.9g Net Carbs
---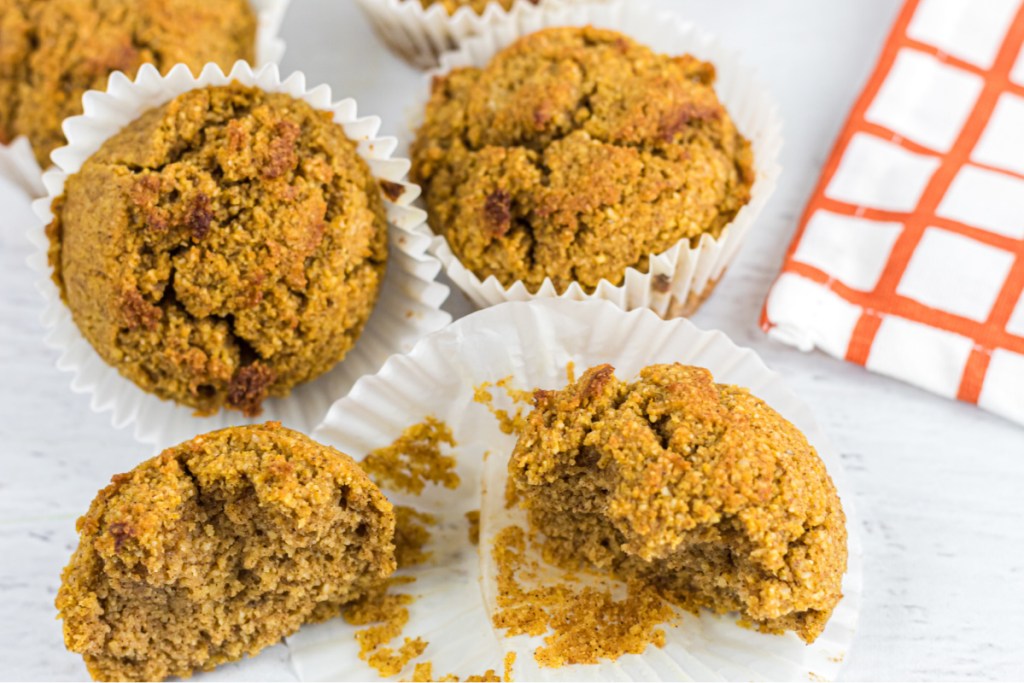 Behold, rich pumpkin flavor in all its glory!
These pumpkin muffins are so delicious and so easy to make. Considering making an extra batch and surprising a friend with these treats! You can even grab a super cute serving tray at Dollar Tree and wrap it up for a special added touch. ❤️
Check out what my Hip sidekick Jenna had to say about this recipe:
"I love how flavorful this simple recipe is, they turned out so light and fluffy! My house smelled so good while they were baking and I can't wait to make them again."
---