Easy Keto Pumpkin Mug Cake Recipe – Ready in Just Minutes!
Keto pumpkin mug cake is the answer to your pumpkin cravings!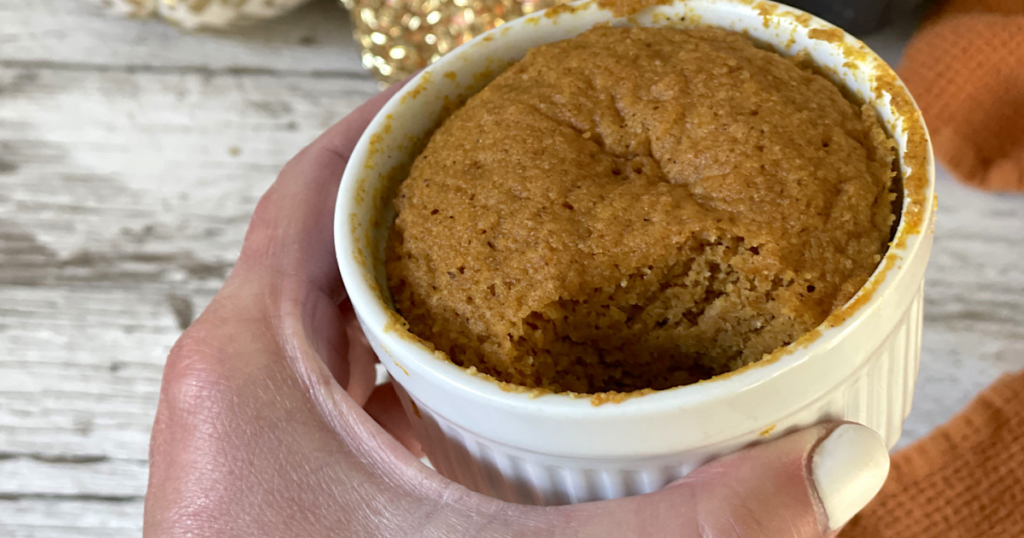 This easy keto pumpkin mug cake has the most fantastic pumpkin flavor and is the perfect simple fall dessert that you can enjoy in just minutes! It's made with the ideal amount of pumpkin so that you get the full pumpkin flavor, not just a hint of pumpkin. And the ingredients in this recipe make for a beautifully textured and moist cake.
If the quick cook aspect didn't get ya, you'll also be thrilled to know you only have to get one "bowl" (or mug or ramekin) dirty for easy clean up!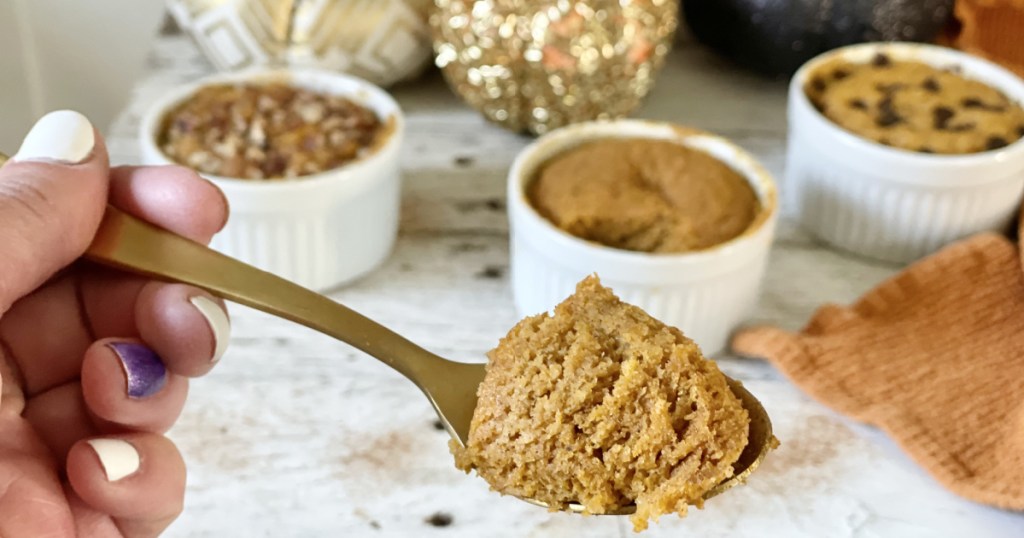 So easy to make!
My favorite part about this keto pumpkin mug cake is how easy it is to make and it's pretty cool that you can bake it in the microwave. You don't have to turn on the oven and it's the perfect single-serving, though you can of course double it up to make multiple mug cakes at once. You'll want to add 30 seconds to the cooking time when having multiple cakes in the microwave.
Honestly, I'm a little late to the mug cake trend. Until recently, I hadn't had a microwave in years. If I'd known keto mug cakes were this amazingly delicious and so easy to make, I might have got a microwave sooner. 😄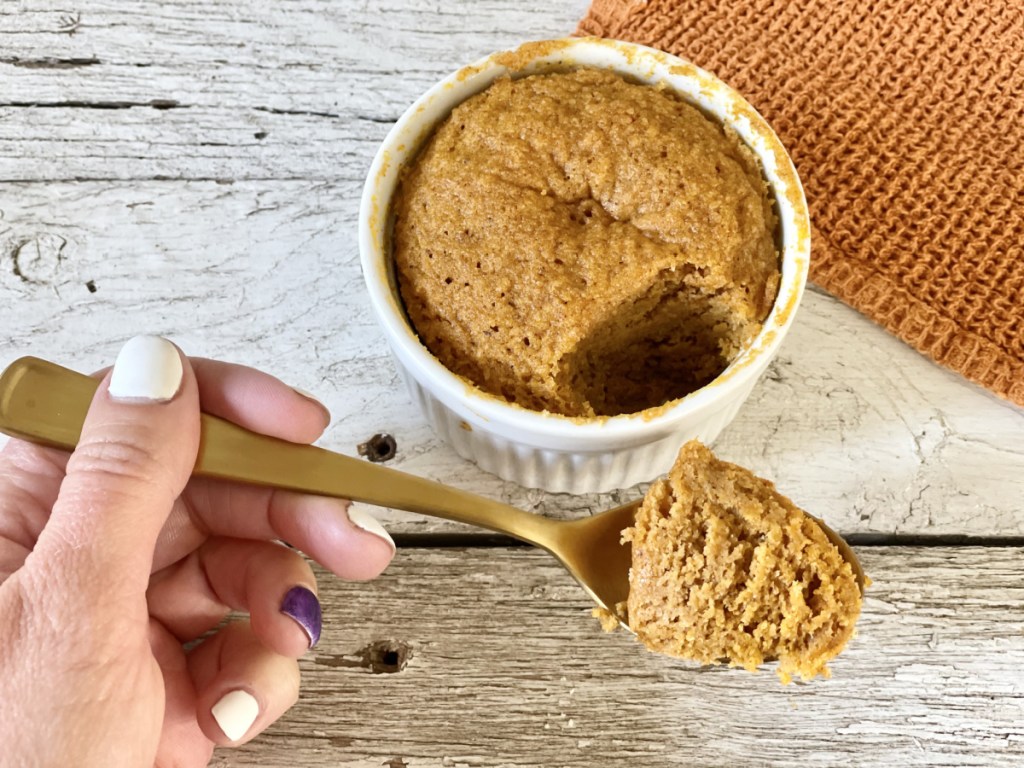 Tips for making the best Keto Pumpkin Mug Cake:
I used ramekins for this recipe but you can use any microwave-safe mug as the recipe name implies. A mug with a wide opening works best.
Microwave cooking times can vary depending on the microwave and mug you use, so I recommend starting with 90 seconds and then adding an additional 30 seconds if needed.
This mug cake calls for 1 tablespoon + 1 teaspoon of keto confectioners sweetener. I think this is the perfect level of sweetness but if you prefer less sweet desserts, opt to only use 1 tablespoon.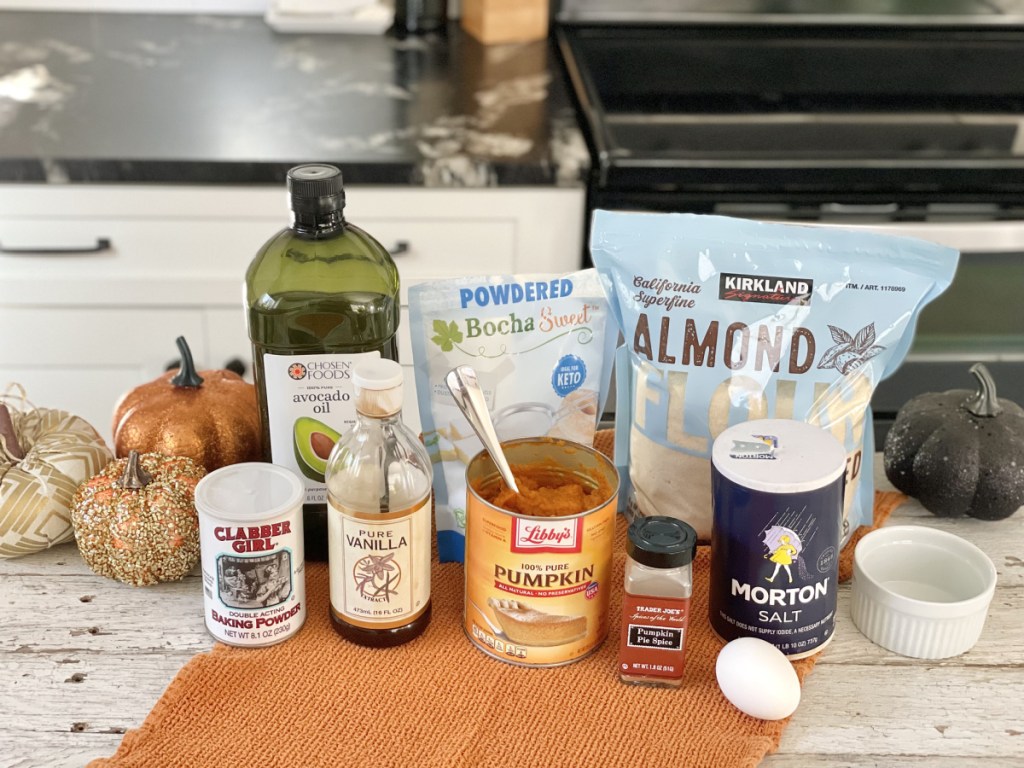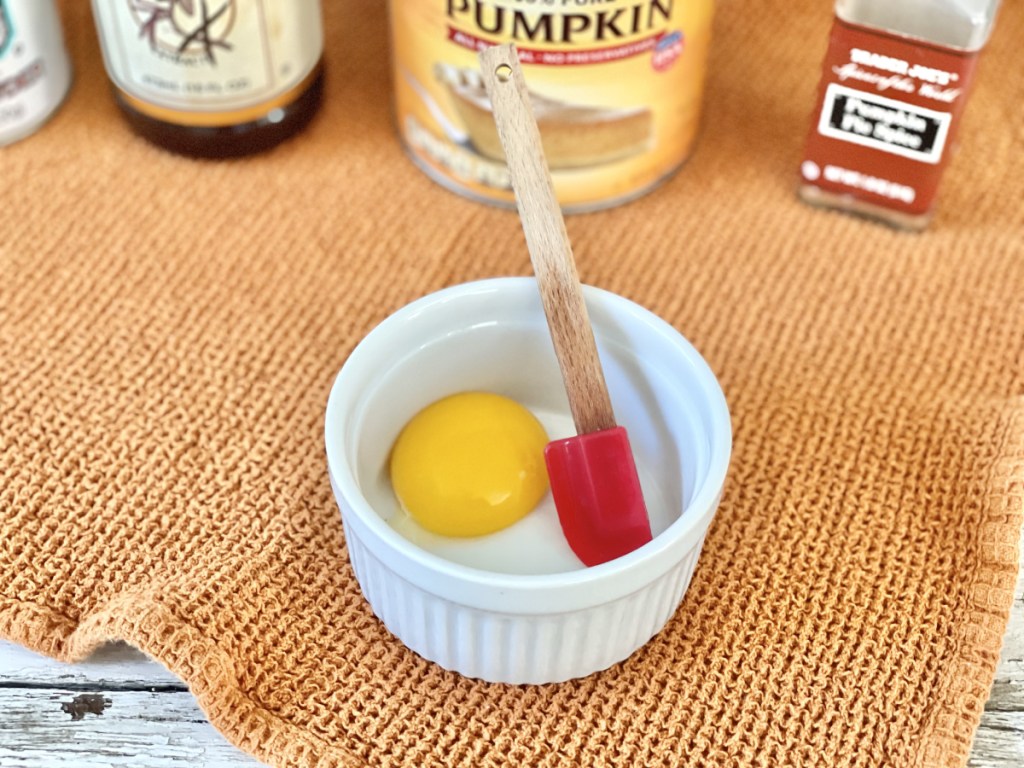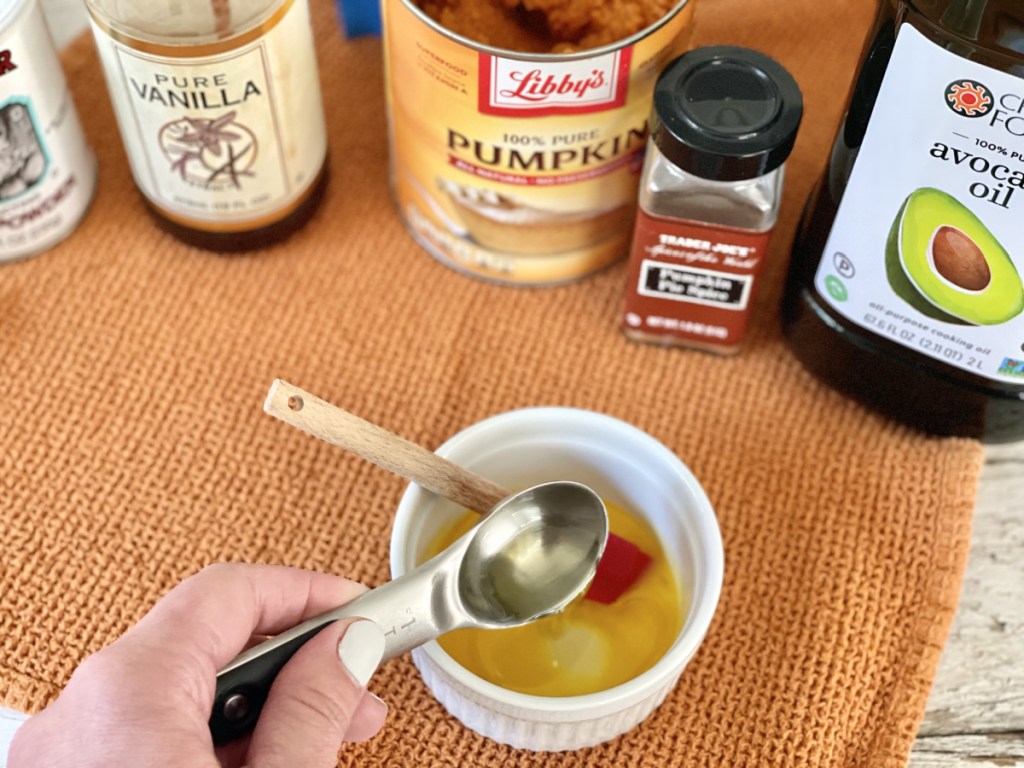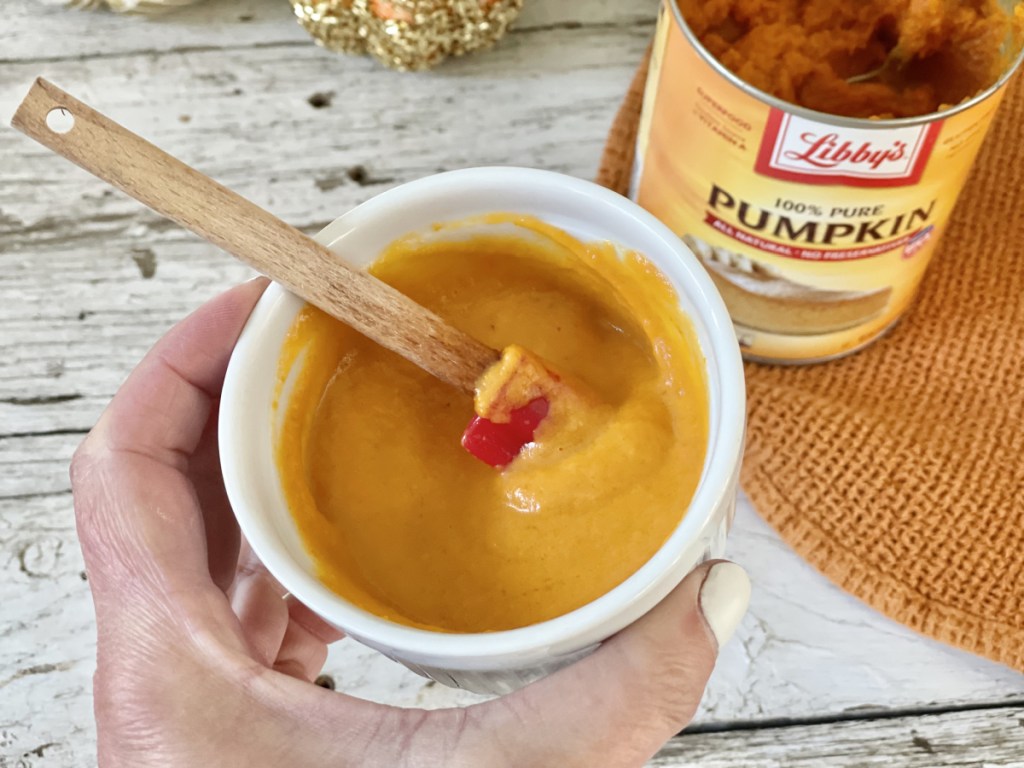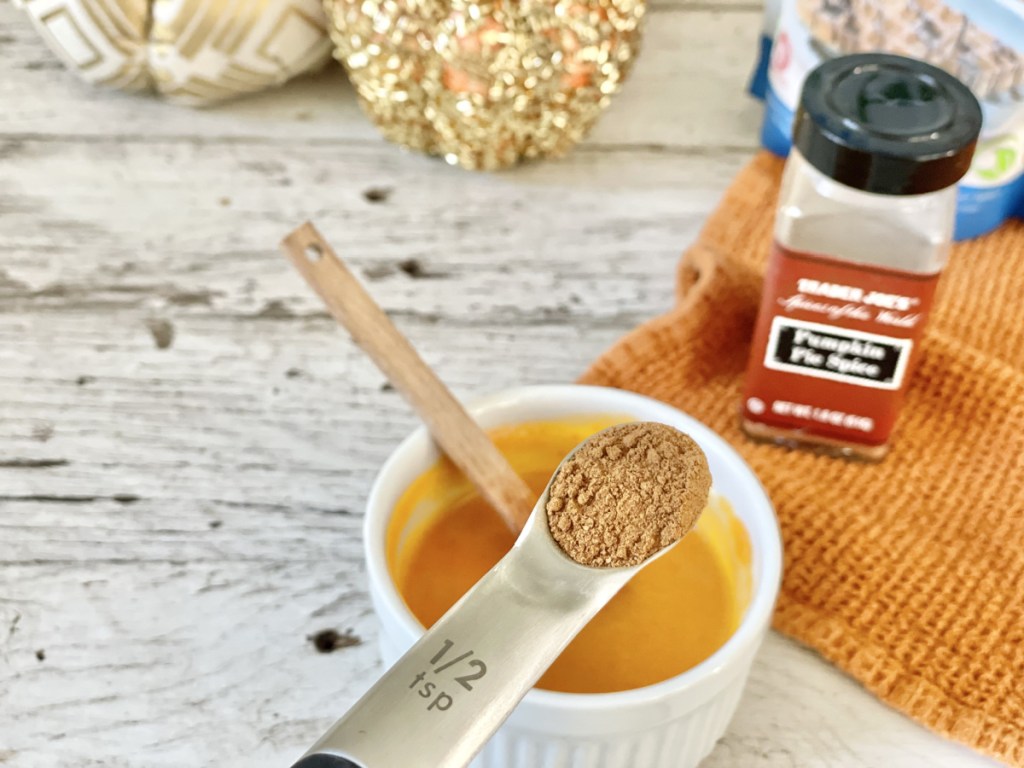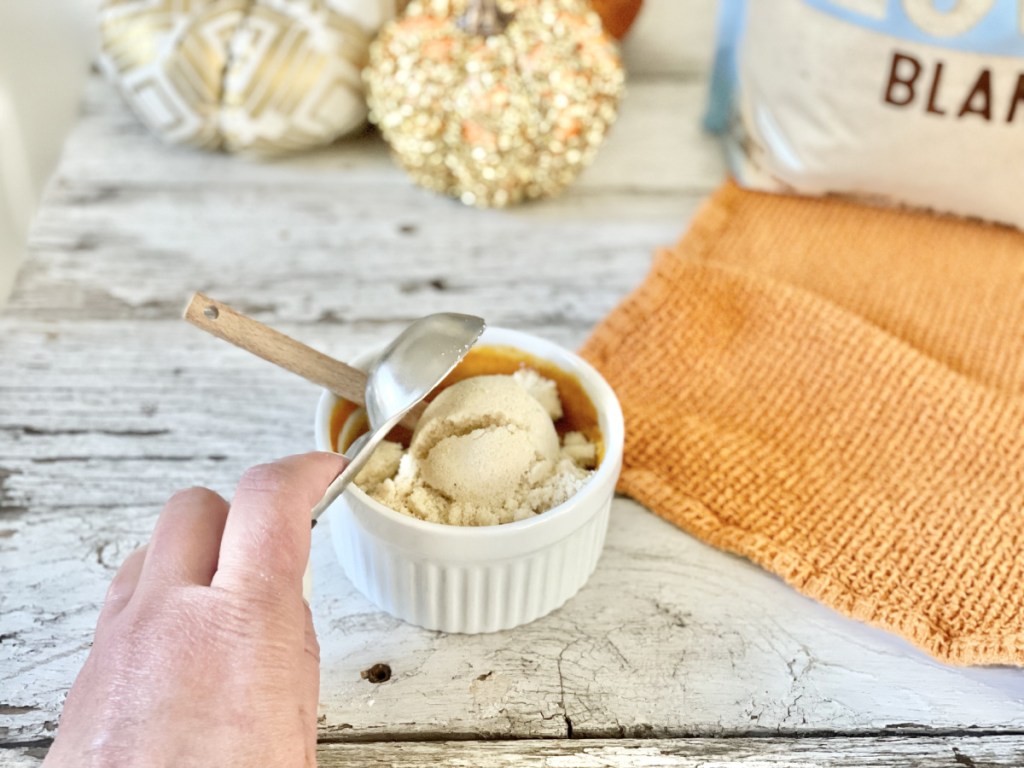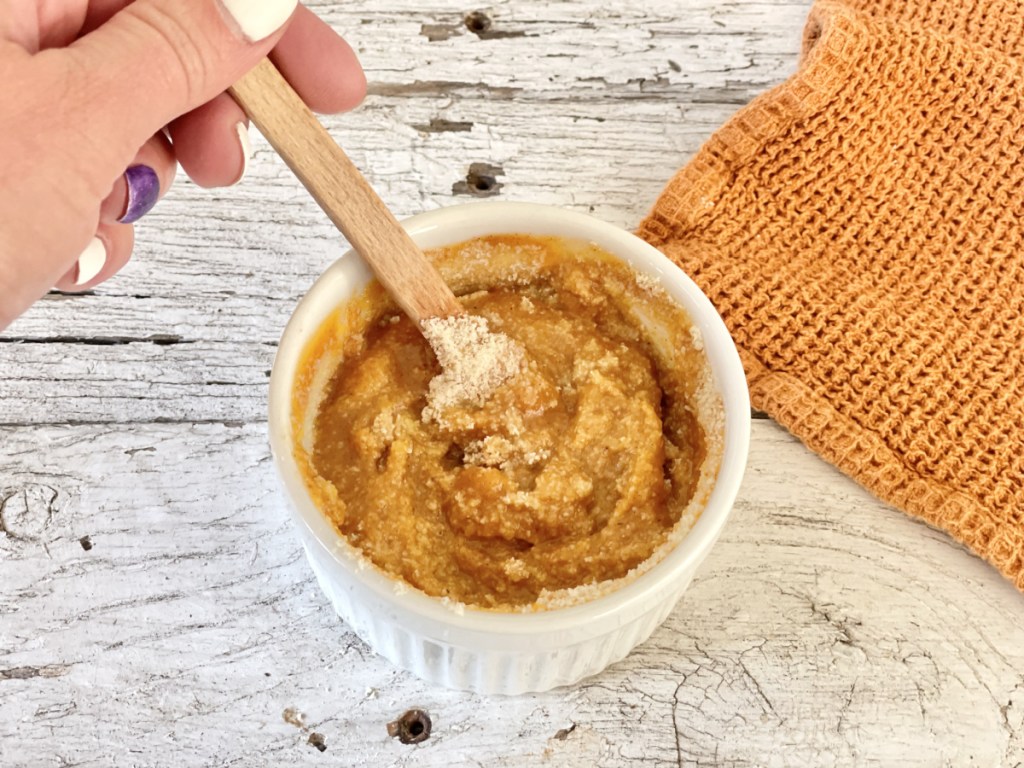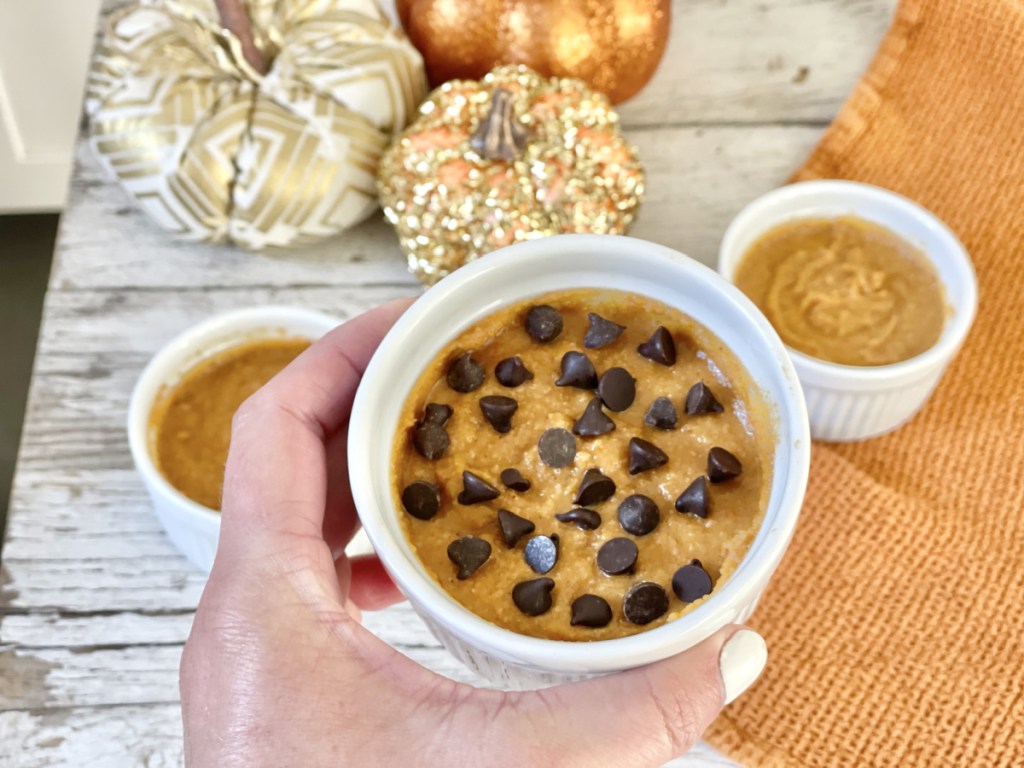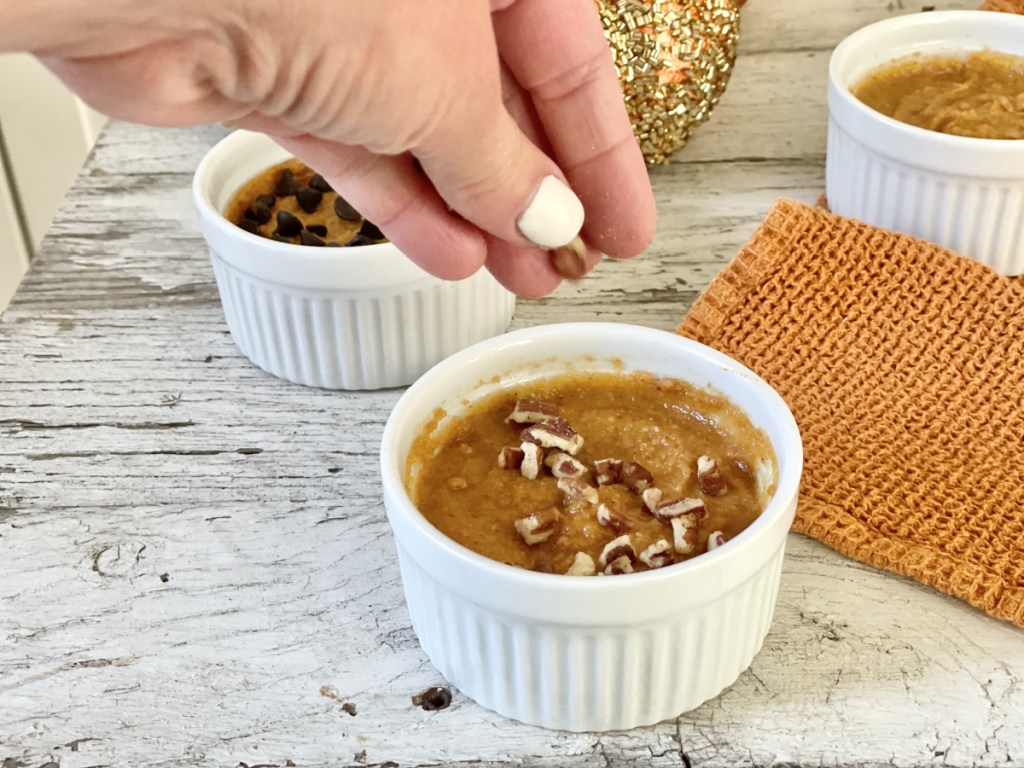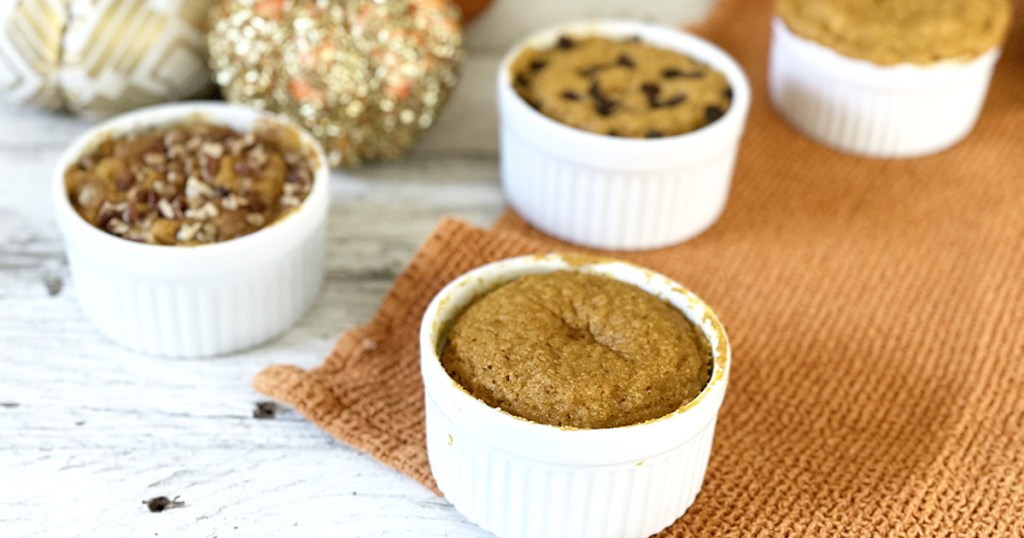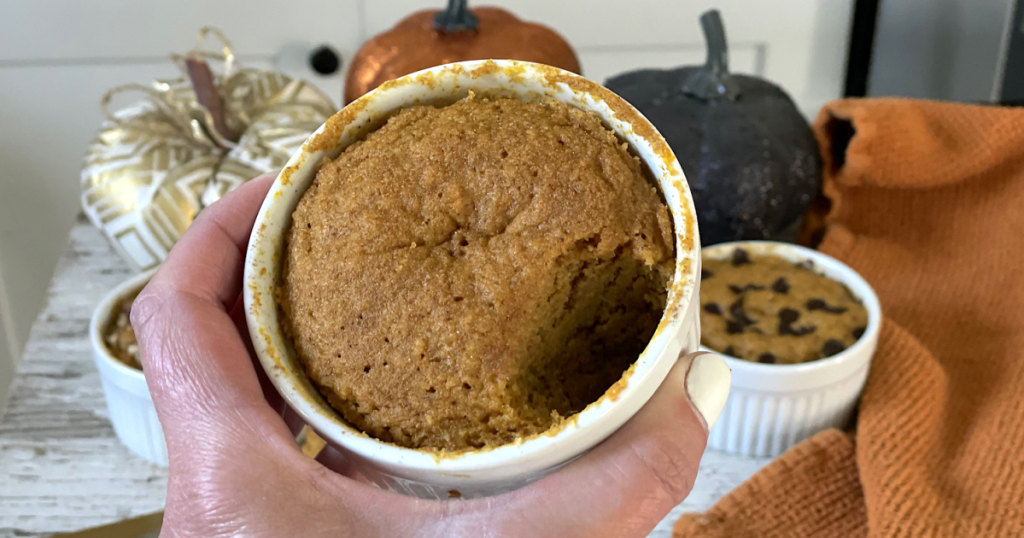 ---
Print
Keto Pumpkin Mug Cake
yield: 1 SERVINGS
prep time: 5 MINUTES
cook time: 2 MINUTES
total time: 7 MINUTES
Mug cake made with pumpkin, egg yolk, avocado oil, pumpkin pie spice, and almond flour.
Ingredients
1 egg yolk
1 tablespoon avocado oil
2 tablespoons pumpkin puree
1/2 teaspoon vanilla
pinch of salt
3/4 teaspoon baking powder
Toppings, optional:
1 to 2 tablespoons pecans
2 tablespoons homemade whipped cream
Sprinkle of cinnamon
Directions
1
Place egg yolk in a microwave-safe mug or ramekin. Mix up the egg yolk.
2
Mix in the avocado oil, vanilla, and pumpkin puree. Stir well to combine.
3
Mix in the keto confectioners sweetener. Stir until dissolved.
4
Add in the pumpkin pie spice, baking powder, and salt. Stir until well combined.
5
Mix in the almond flour and stir until it's well incorporated with the pumpkin mixture.
6
Tap the mug or ramekin on the counter a few times to get the cake batter to settle and remove any air pockets. If desired, top the cake with keto-friendly chocolate chips or pecans and cinnamon.
7
Microwave the mug cake for 90 seconds. Check if it's done by inserting a toothpick into the center of the cake, and if it comes out clean, the cake is done. If not, microwave for another 30 seconds. Cooking times will vary depending on your microwave and the mug you use. Enjoy!
Nutrition Information
Yield: 1 mug cake, Serving Size: 1 mug cake
Amount Per Serving: 378 Calories | 33.2g Fat | 20.1g Total Carbs | 5.7g Fiber | 2.3g Sugar | 12g Sugar Alcohol | 8.9g Protein | 4.3g Net Carbs
---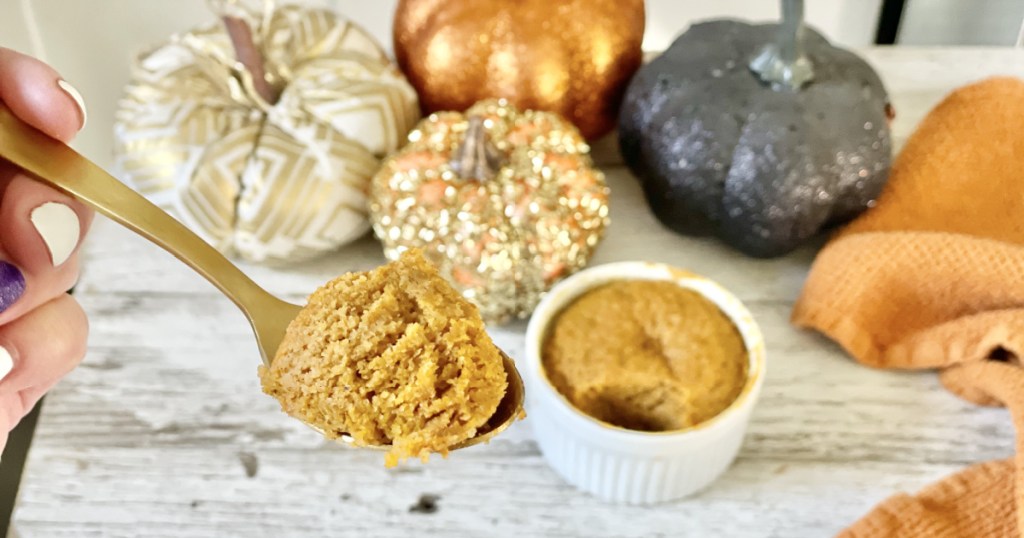 Savor every bite!
This keto pumpkin mug cake is so good, I wouldn't be surprised if you're tempted to make yourself another one.
If you've been doing keto for a while, you probably already have all the ingredients on hand to make this right now!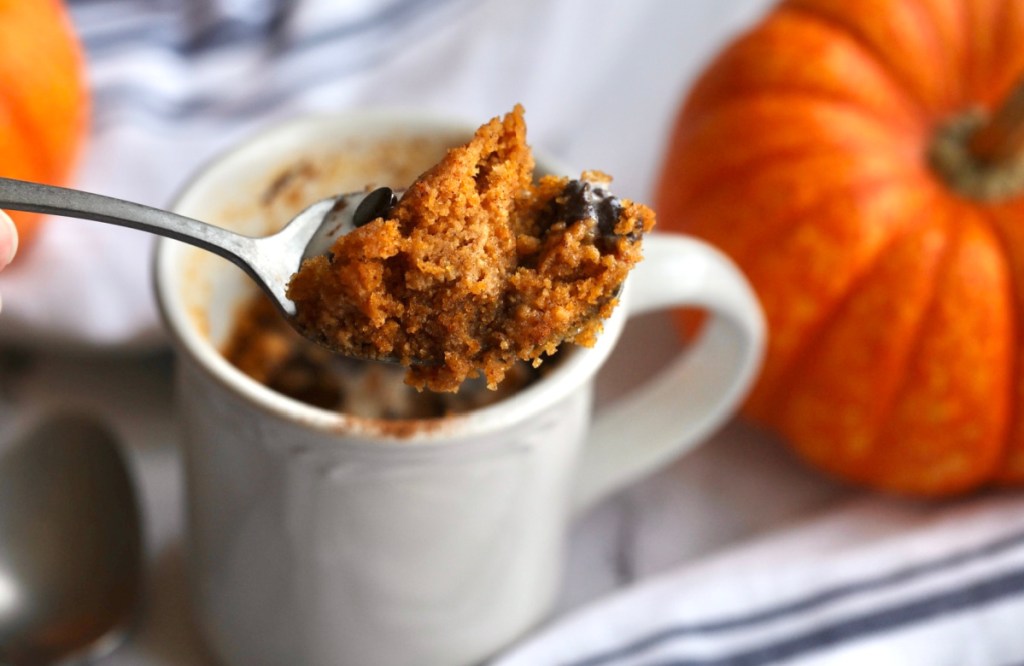 My Hip sidekick Jenna made this keto pumpkin mug cake and here's what she had to say:
"This is so fun and easy to make! I love that I can just make a quick keto dessert for one and in about 2 minutes, plus the kids loved this concept too. And it couldn't be easier just mixing it all up right in the mug and popping in the microwave. Easy peasy!"
---
Love mug cakes? Check out our keto chocolate mug cake, too!