Our Keto Pumpkin Bread is the Best, Easy One-Bowl Recipe
This is the keto pumpkin bread that you won't be able to stop eating!
Who could resist a slice of keto pumpkin bread?
Satisfy those pumpkin cravings with this sweet and spiced keto bread! One thing I desperately find myself missing on keto is a quick bread. I was raised on banana, zucchini, and pumpkin bread, and some of my earliest baking memories are of making quick breads.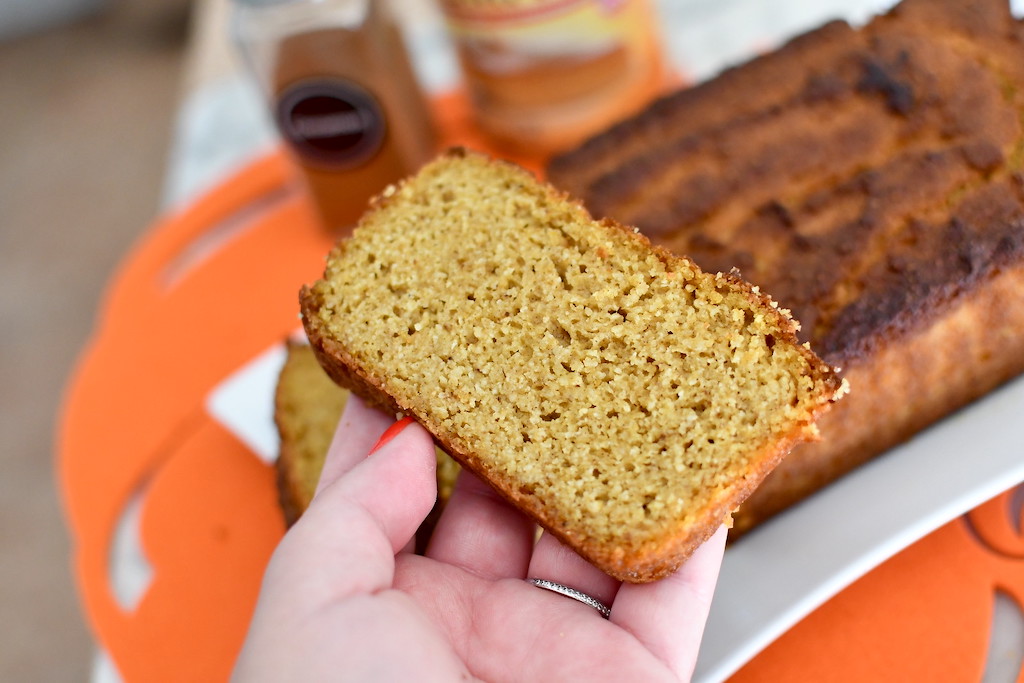 Quick breads are so delicious and simple to make — so easy, you can mix the ingredients by hand in one bowl!
The only downside is the ridiculous amount of sugar in the traditional quick bread recipes. To keto-fy, I used a keto confectioners sweetener in this recipe and the sweetness is perfect. It tastes exactly like the quick bread loaves I grew up eating!
Make enough to share…
This keto pumpkin bread didn't last long in my house and I'll admit that it was me who ate most of it! 🙈 I couldn't help myself! My favorite way to eat this bread is to toast it and then slather it in butter. Yum! 😋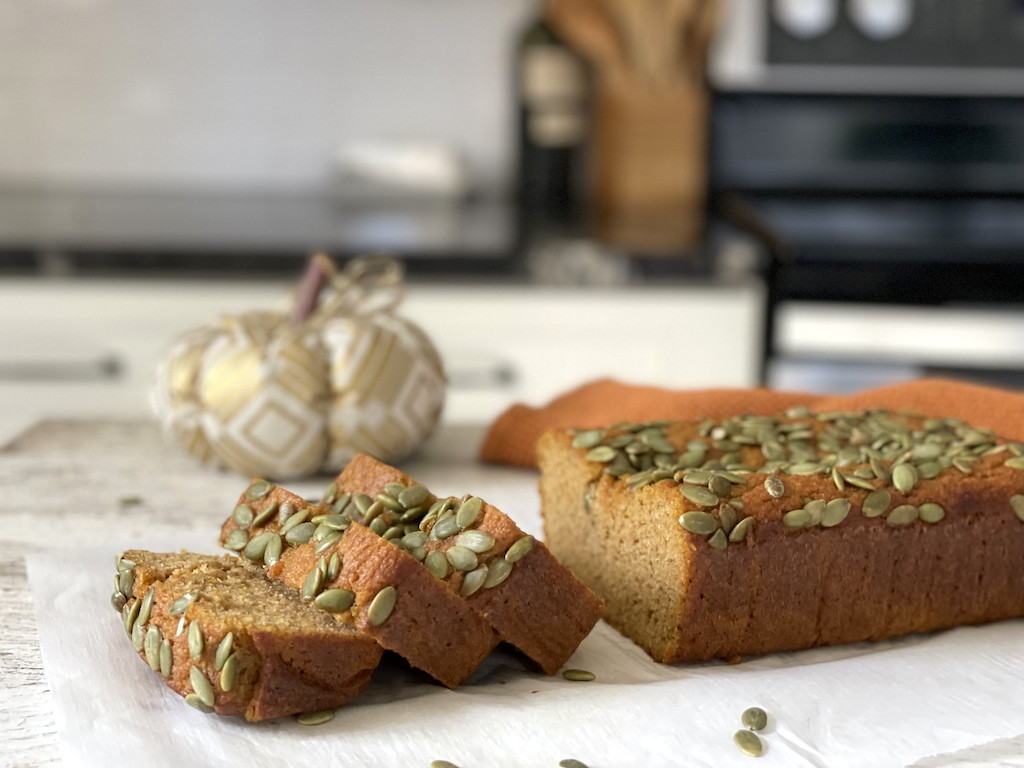 Feel free to get creative with the toppings or mix-ins. I topped one of my loaves with pumpkin seeds, but you could also do sugar-free chocolate chips, walnuts, or pecans. Feel free to mix these items into the batter prior to baking as well. Just note that mix-ins could potentially change the baking time.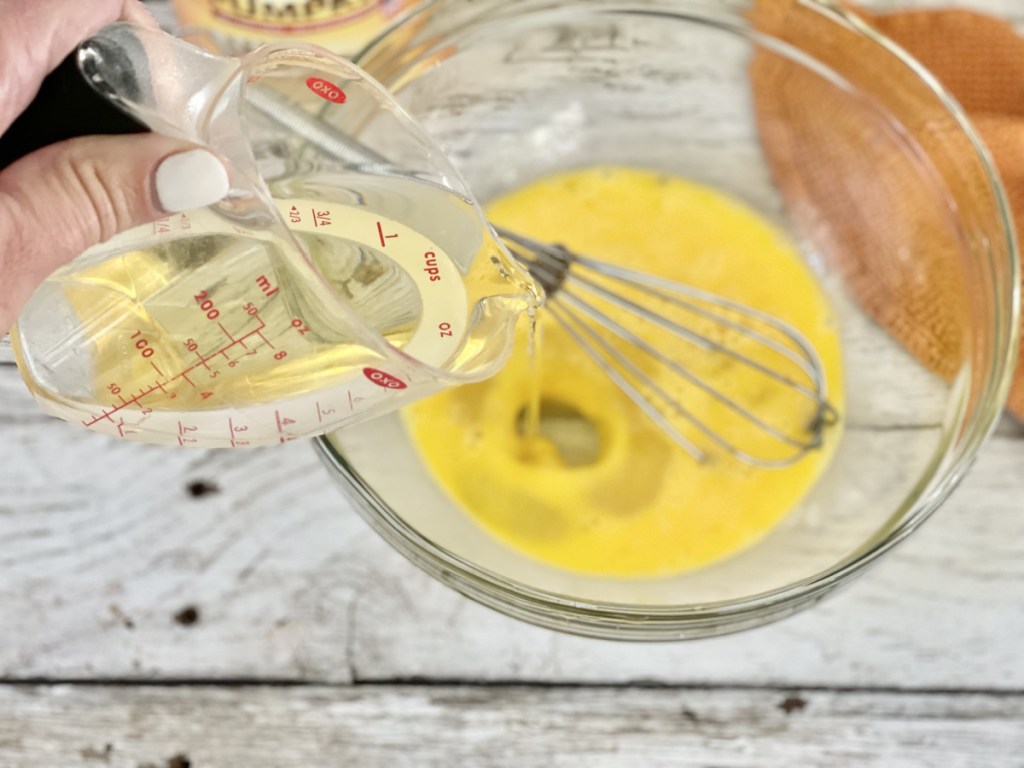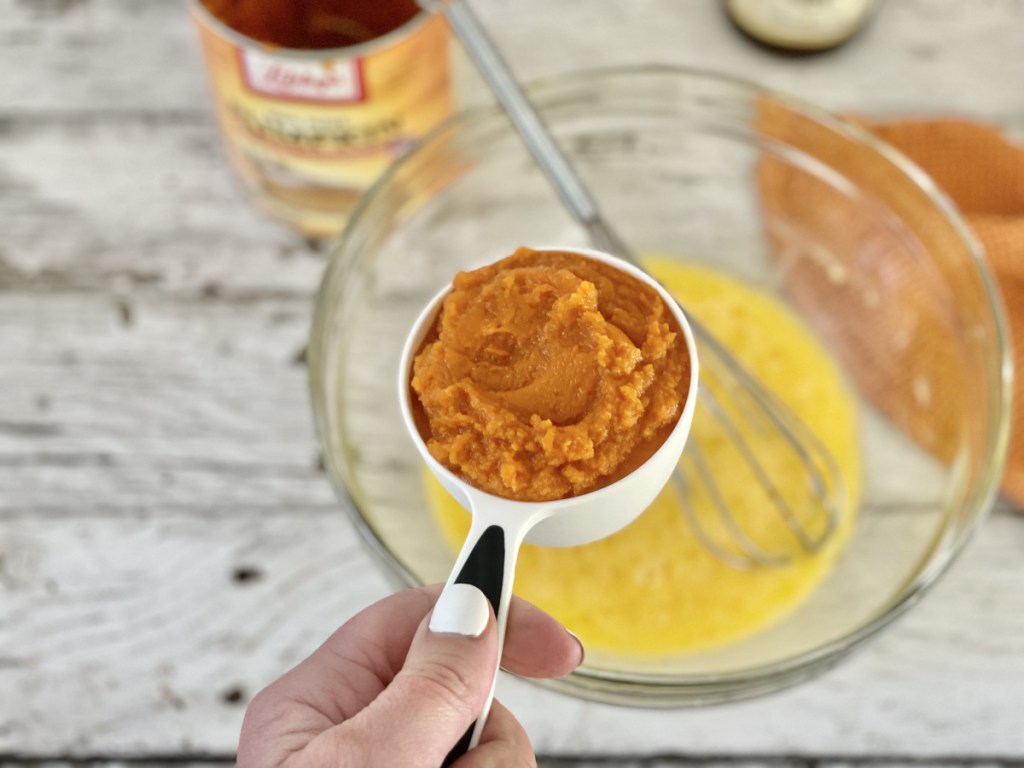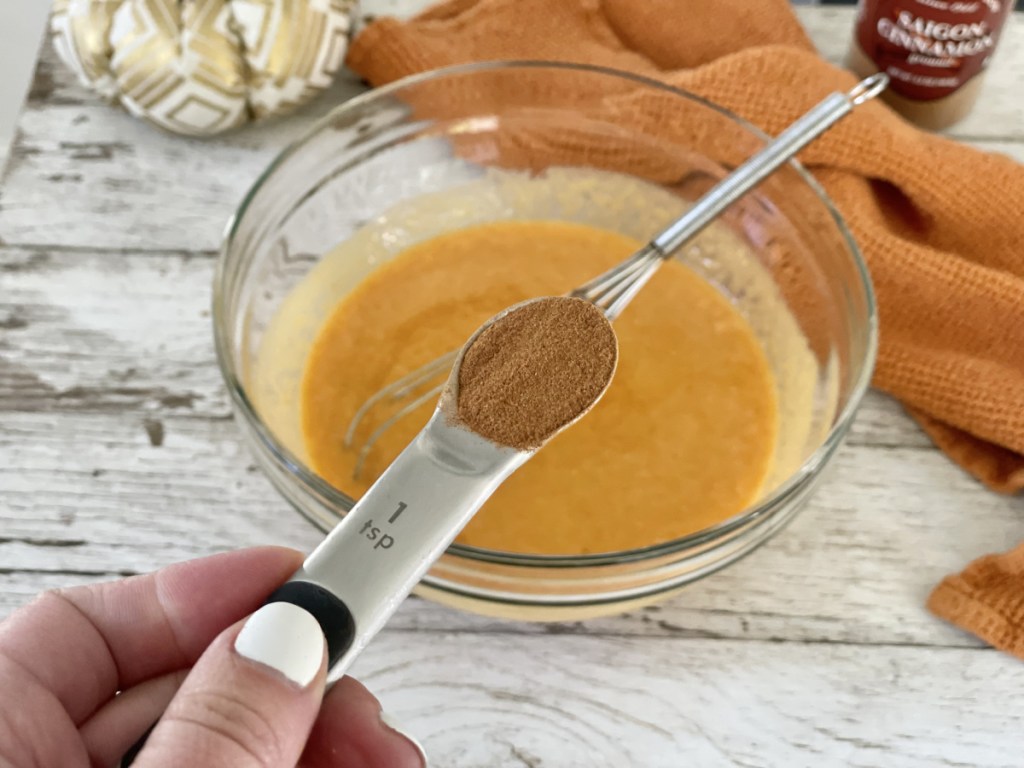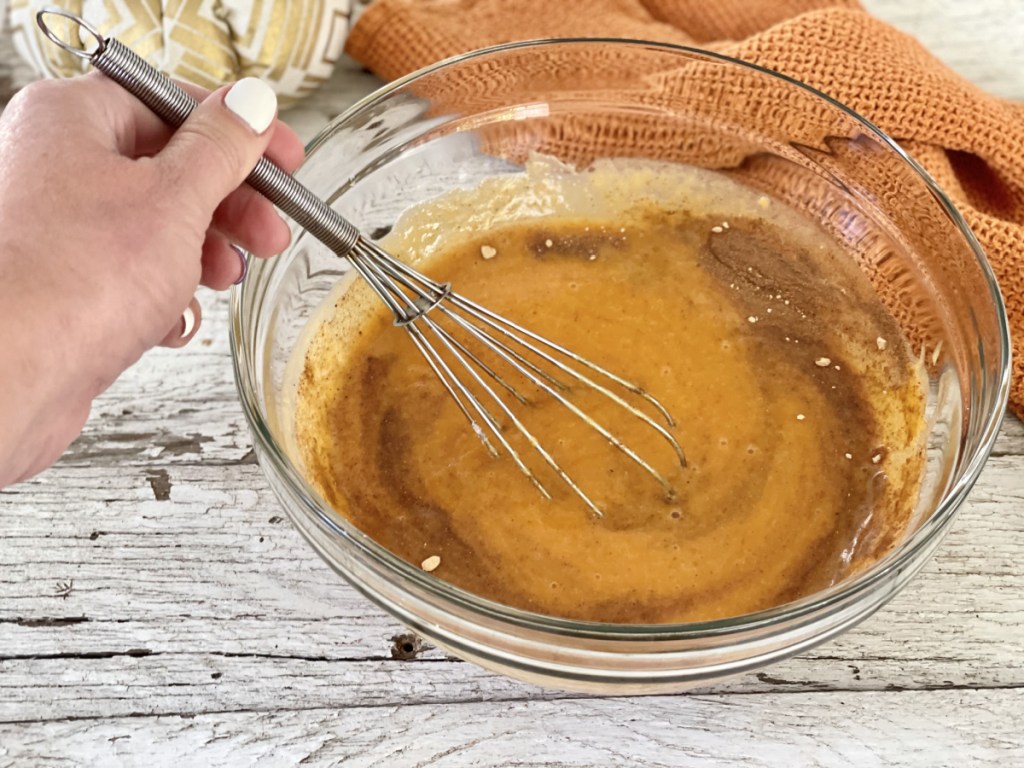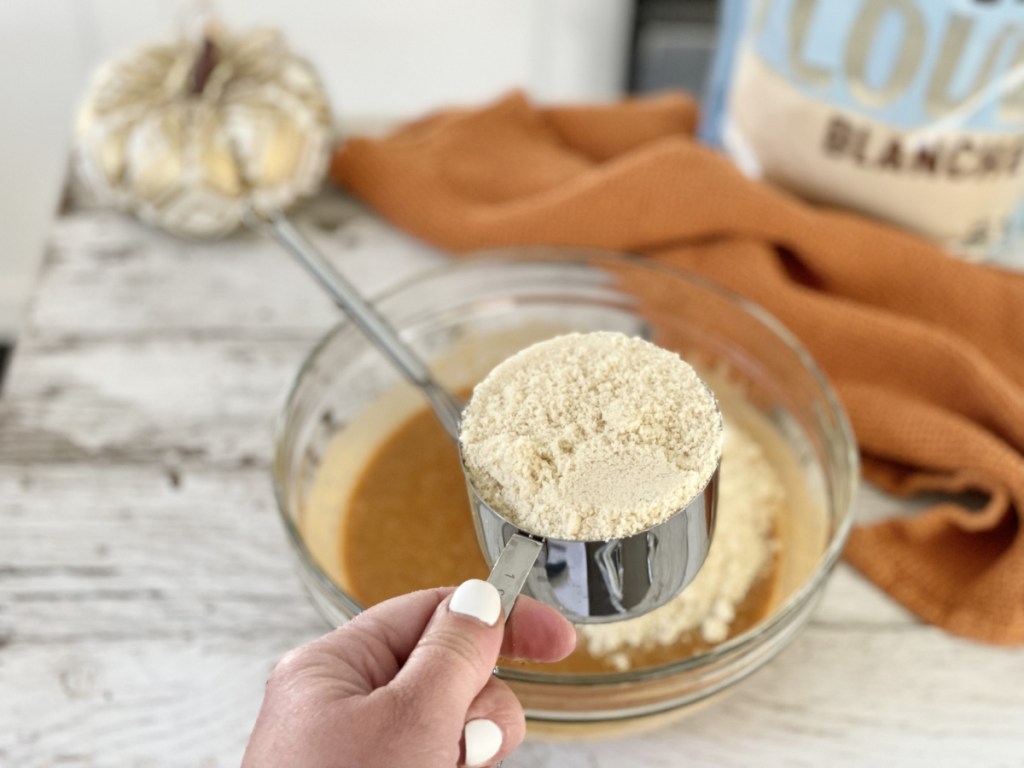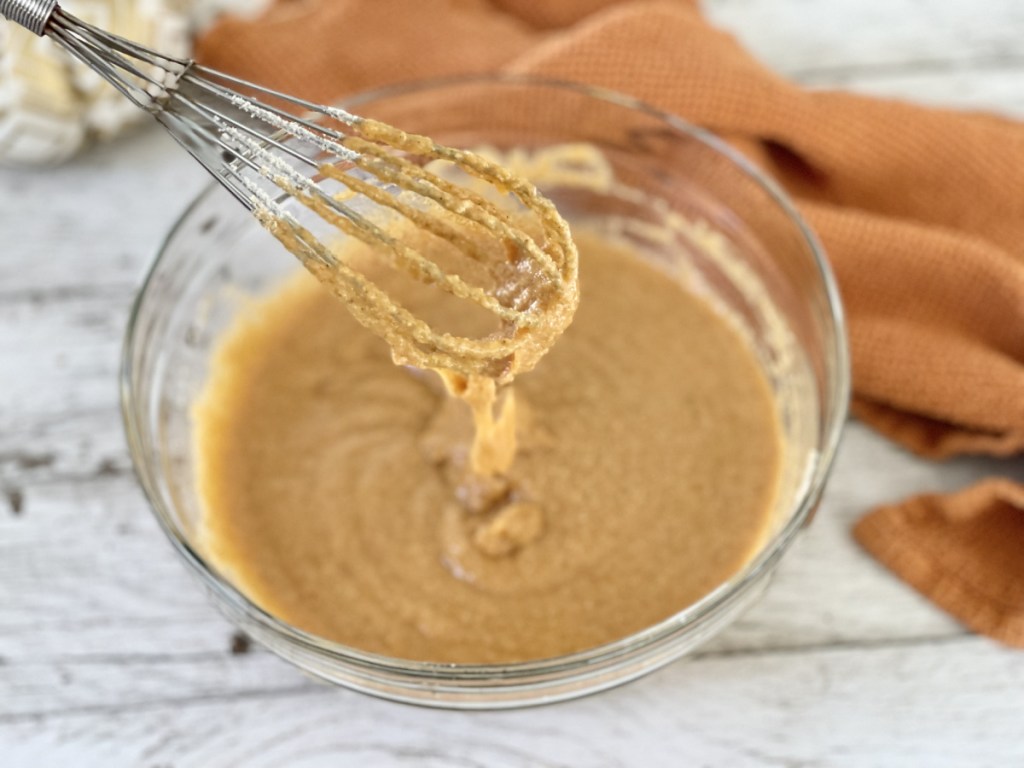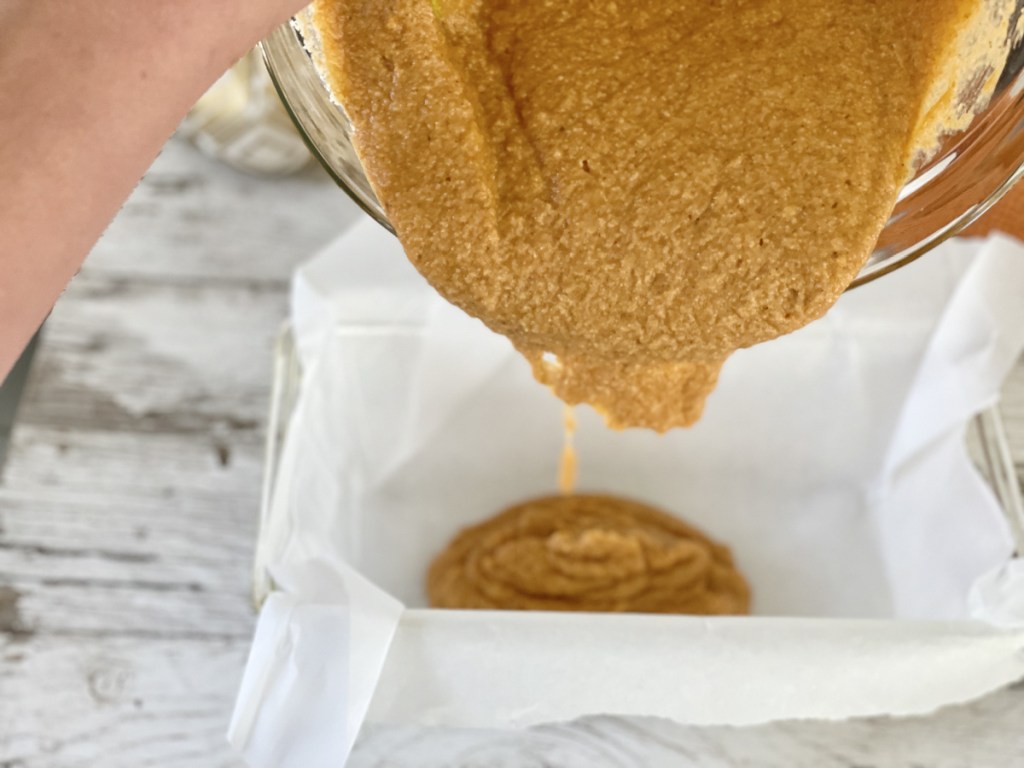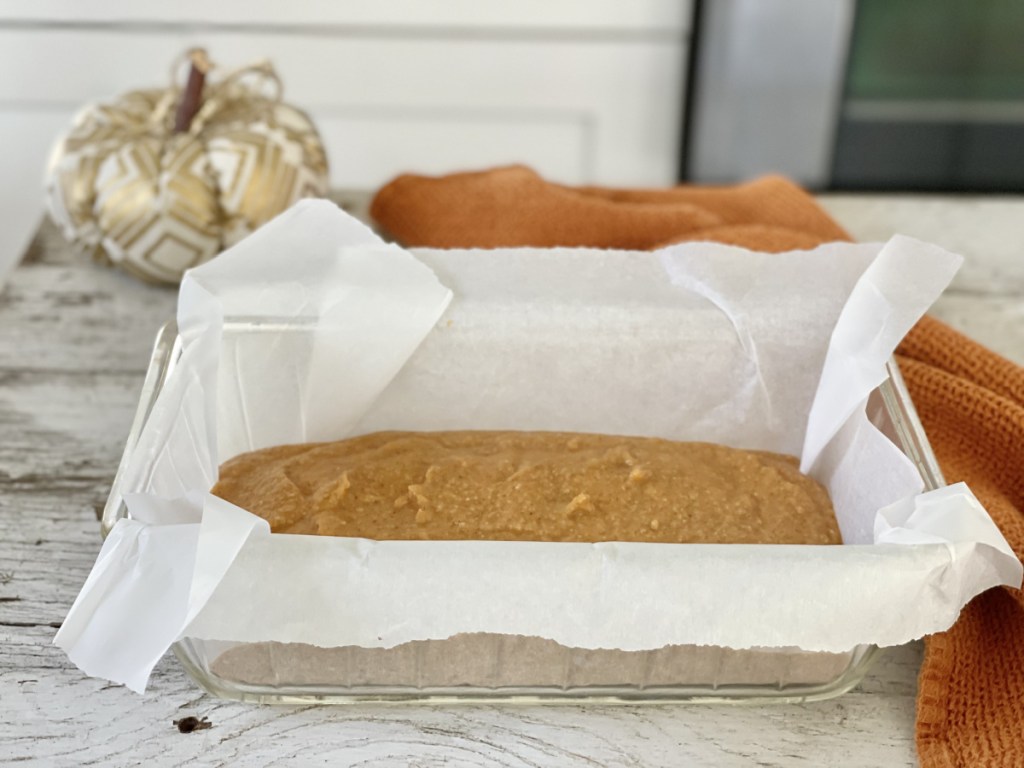 ---
yield: 12 SERVINGS
prep time: 10 MINUTES
cook time: 60 MINUTES
total time: 1 HOUR 10 MINUTES
Easy quick bread with rich pumpkin and warm spices including cinnamon, nutmeg, and clove.
Ingredients
4 eggs
1/2 cup avocado oil
3/4 cup pumpkin puree
2 teaspoons vanilla extract
1/2 teaspoon salt
1 teaspoon ground cinnamon
1/2 teaspoon ground nutmeg
1/2 teaspoon ground ginger
1/4 teaspoon ground cloves
1/4 teaspoon ground allspice
4 teaspoons baking powder
Directions
1
Preheat the oven to 350 degrees. Line bread loaf pan with parchment paper.
2
In a large bowl, mix eggs, avocado oil, pumpkin, and vanilla extract with a whisk, ensuring the batter is well combined.
3
Add in the keto confectioners sweetener. Mix until fully incorporated and the sweetener is dissolved.
4
Stir in salt, cinnamon, nutmeg, ginger, cloves, and allspice.
5
Add in the baking powder and stir to incorporate.
6
Mix in the almond flour and stir until well combined. If you're doing any mix-ins, now is the time to add those.
7
Pour the batter into the prepared bread loaf pan. Add any desired toppings.
8
Bake for around 50 to 55 minutes (possibly less), turning halfway through baking. Note that I would recommend checking on your bread at around the 40-minute mark. If it looks too brown around the edges, cover it with aluminum foil and continue baking. The bread is done when a toothpick inserted in the center comes out clean.
Nutrition Information
Yield: 12 slices, Serving Size: 1 slice
Amount Per Serving: 223 Calories | 20.5g Fat | 14.2g Total Carbs | 2.7g Fiber | 1.3g Sugar | 8.2g Sugar Alcohol | 6.4g Protein | 3.3g Net Carbs
---
Tips for making the most amazing keto pumpkin bread:
Line the bread loaf pan with parchment paper or make sure you grease it really well to avoid sticking.
I used a 9×5 bread loaf pan for this recipe. An 8×4 bread pan will also work, but the baking time will likely be slightly longer to cook through. The bread is done when a toothpick inserted in the center comes out clean.
If you don't have fall spices on hand (like nutmeg, ginger, and cloves), you can always substitute those for pumpkin pie spice.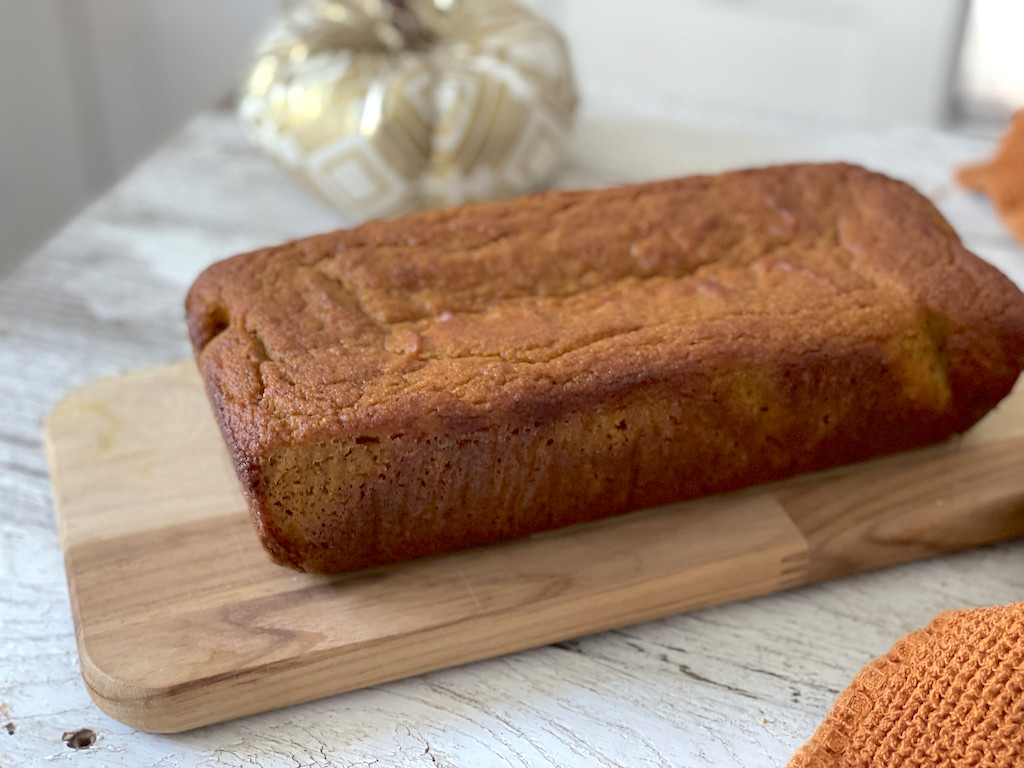 This bread is all the flavors of fall. 🍂
If you love quick breads as much as I do, this recipe is for you! You probably already have all the ingredients on hand to make this keto pumpkin bread.
I can't think of a better way to enjoy flavors of the season. Enjoy!
My Hip sidekick Lina made this keto pumpkin bread, and here's what she had to say:
"OMG what a great keto bread! It came out perfectly delicious and sweet, but not overly sweet. I really loved it topped with butter. The spices and pumpkin made it extra special and comforting. This makes your kitchen smell delicious and it's so easy to whip up in one bowl."
---
Check out our recipe for the best Lemon Zucchini Bread ever!