Bake This Easy Keto Pumpkin Pie for the Ultimate Fall Dessert!
Keto pumpkin pie is ready to make an appearance at your Thanksgiving feast!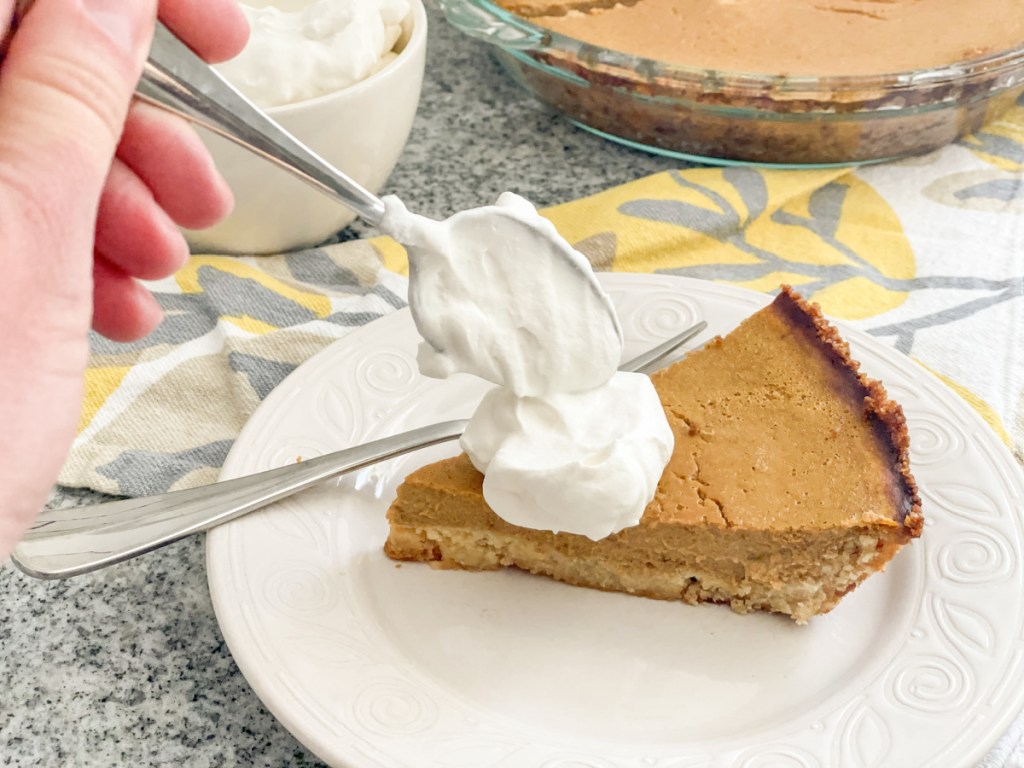 We know what we're serving for dessert this Thanksgiving!
There's no need to skip out on delicious pumpkin pie for dessert at Thanksgiving when you can make this easy keto version. It's the ultimate fall dessert!
You'll end up with a delicious keto pumpkin pie that's smooth and creamy, and your dinner guests will never believe that it's low-carb.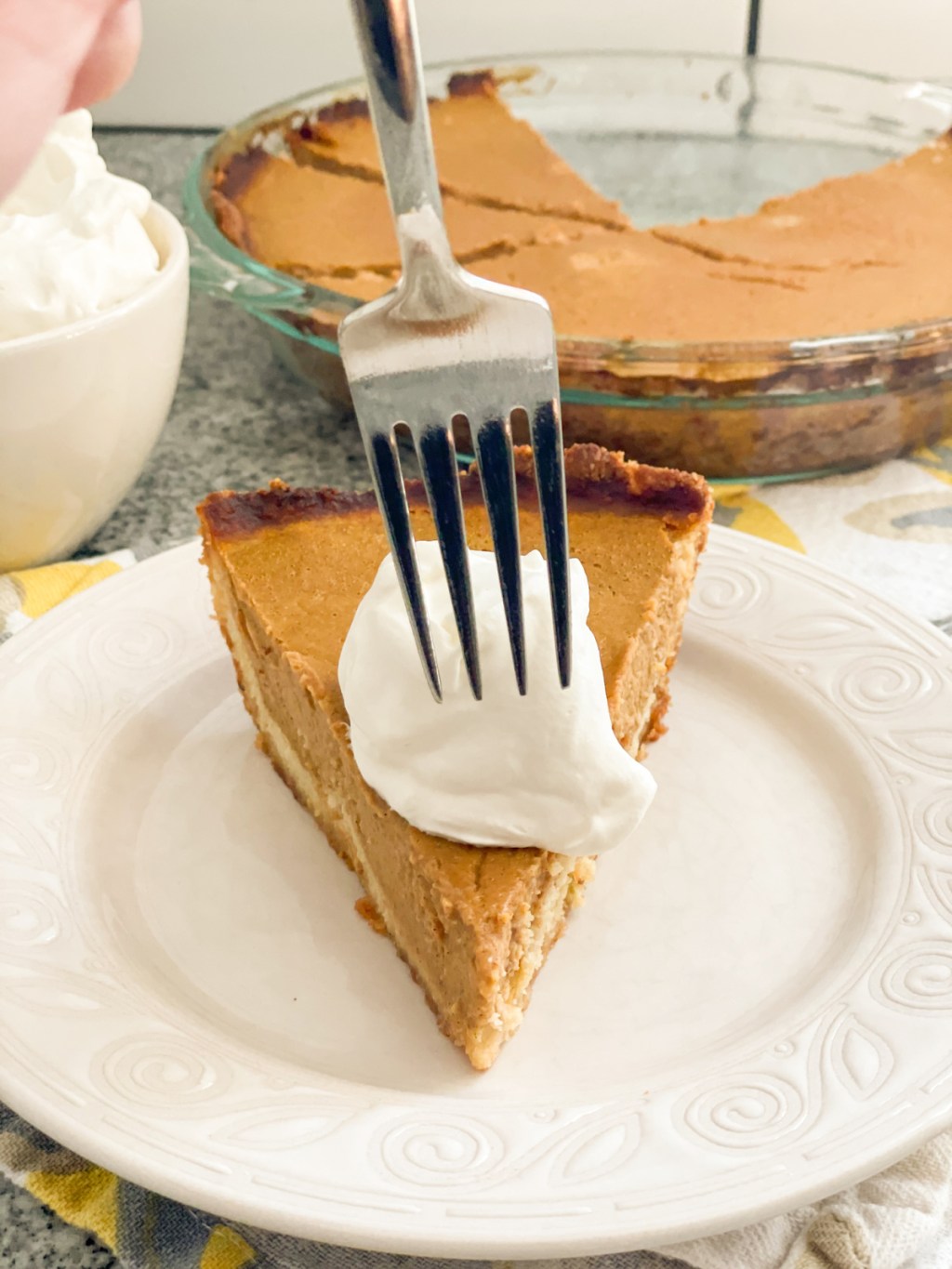 Anyone can pull off this stress-free keto pumpkin pie recipe.
Homemade desserts are so wonderful and special to make during holidays. This one won't disappoint and the process is easy as, well, pie. 😂 You first make a quick keto pie crust in the oven and then whip up the creamy pumpkin pie filling to bake in the oven.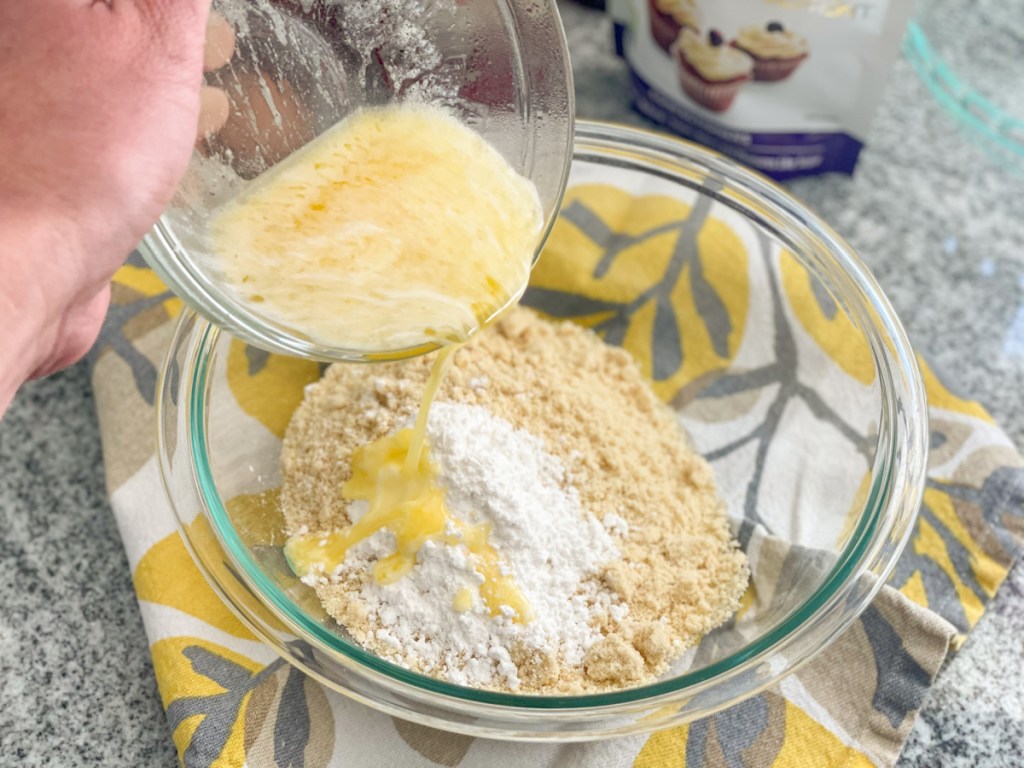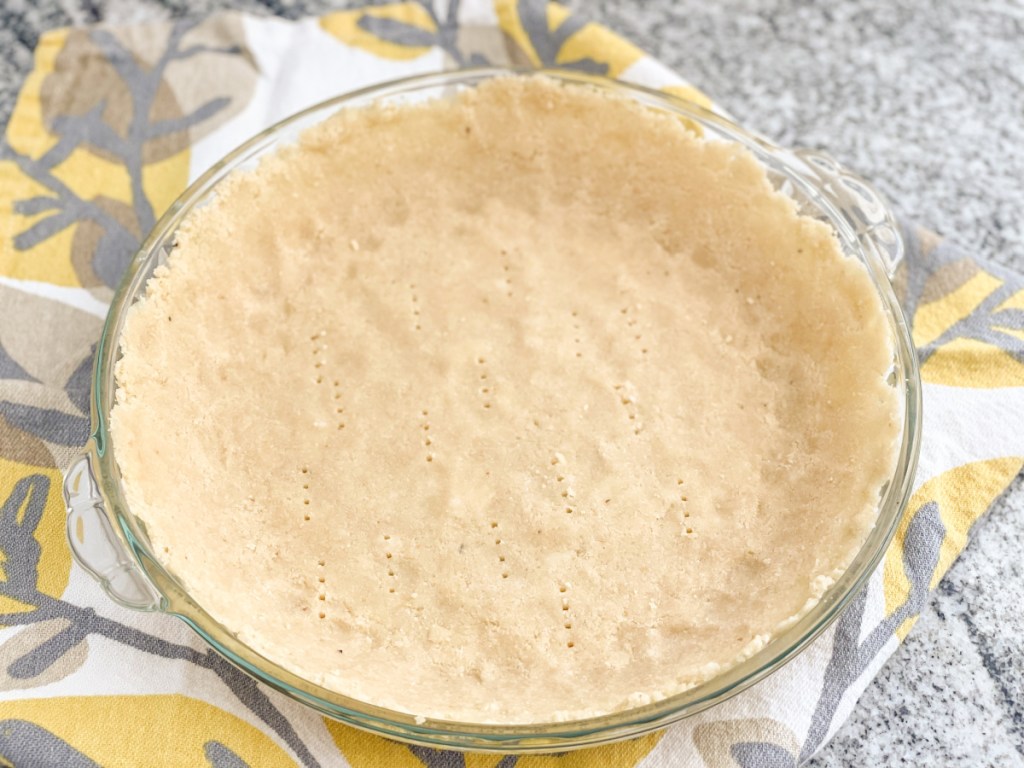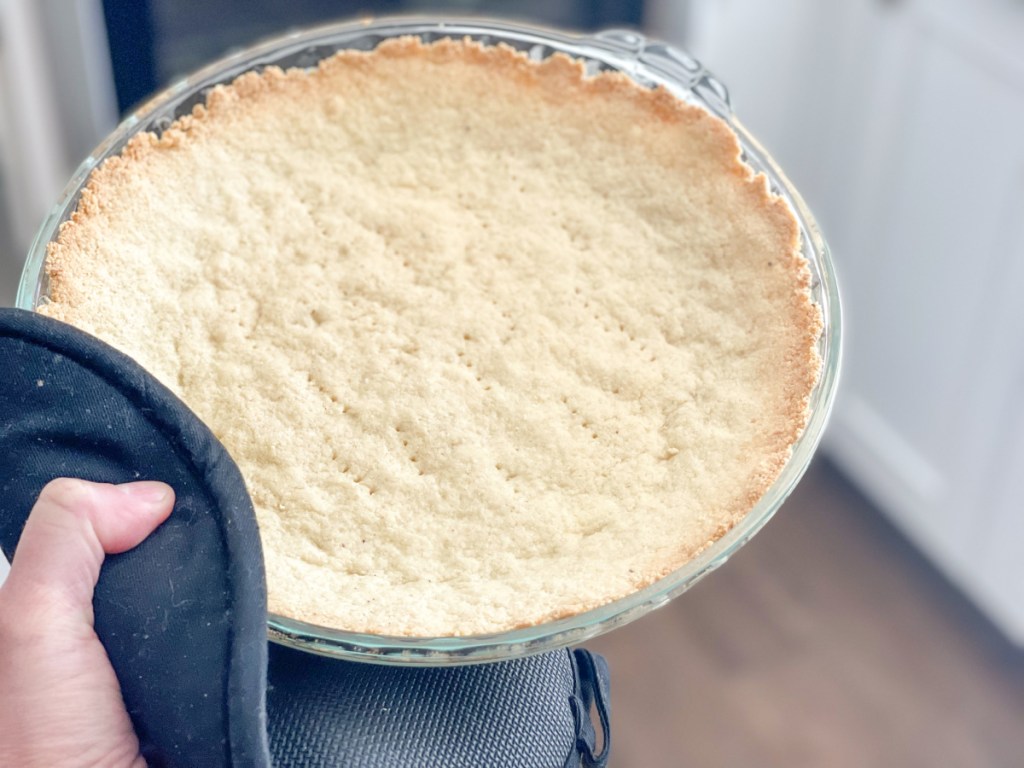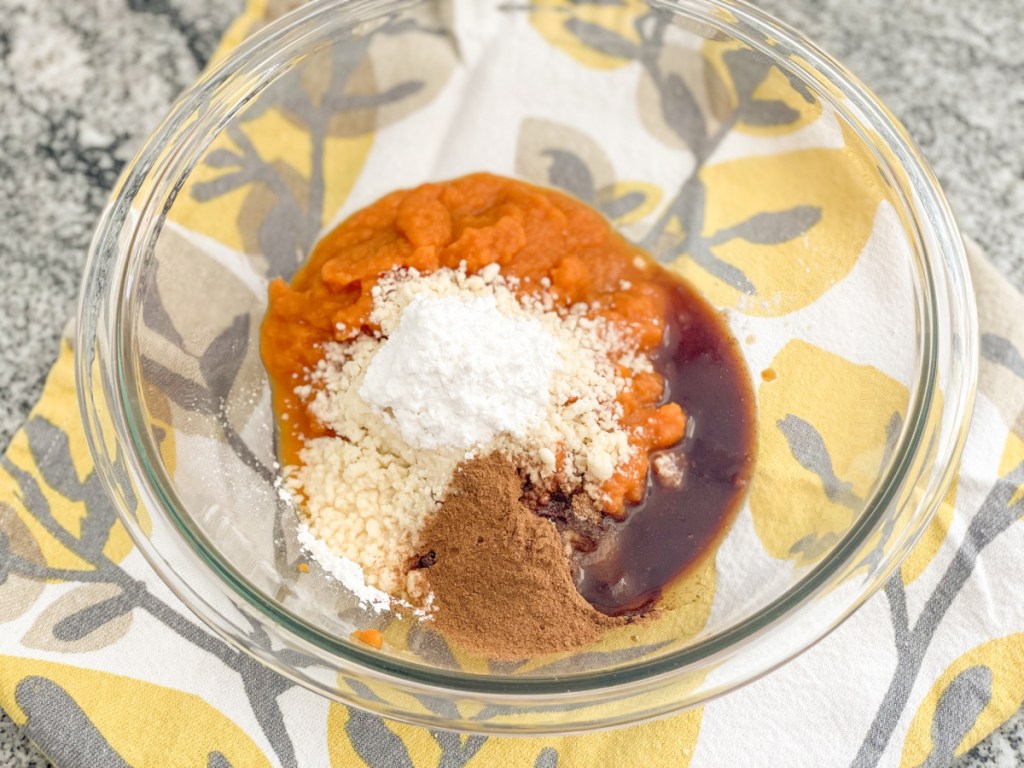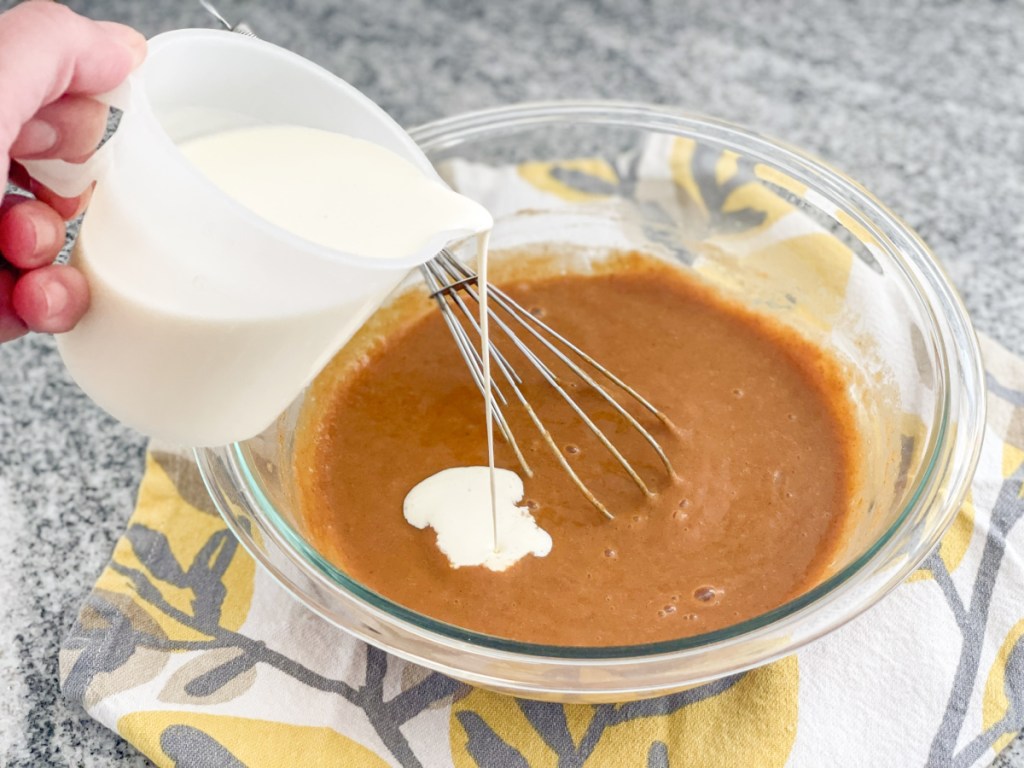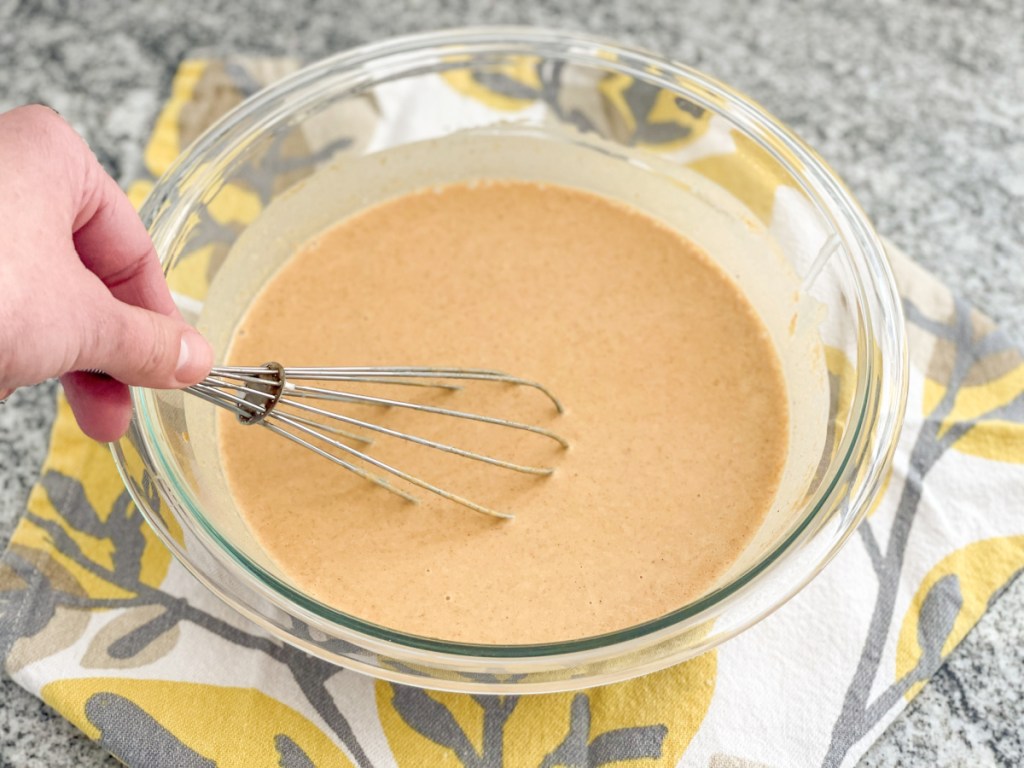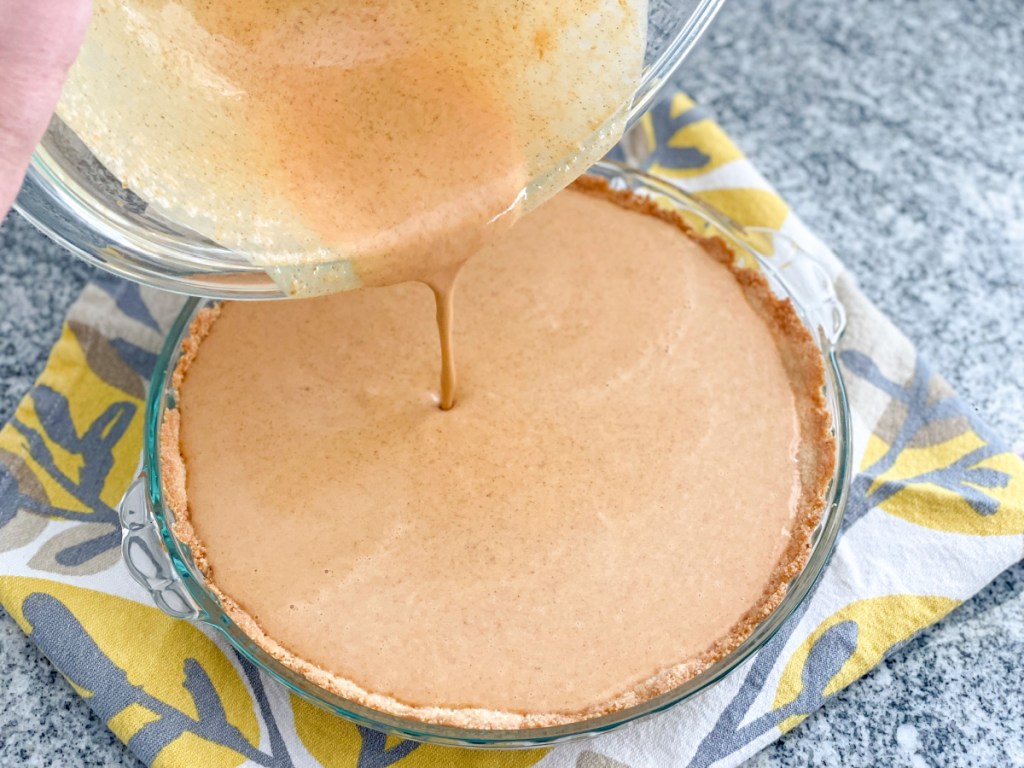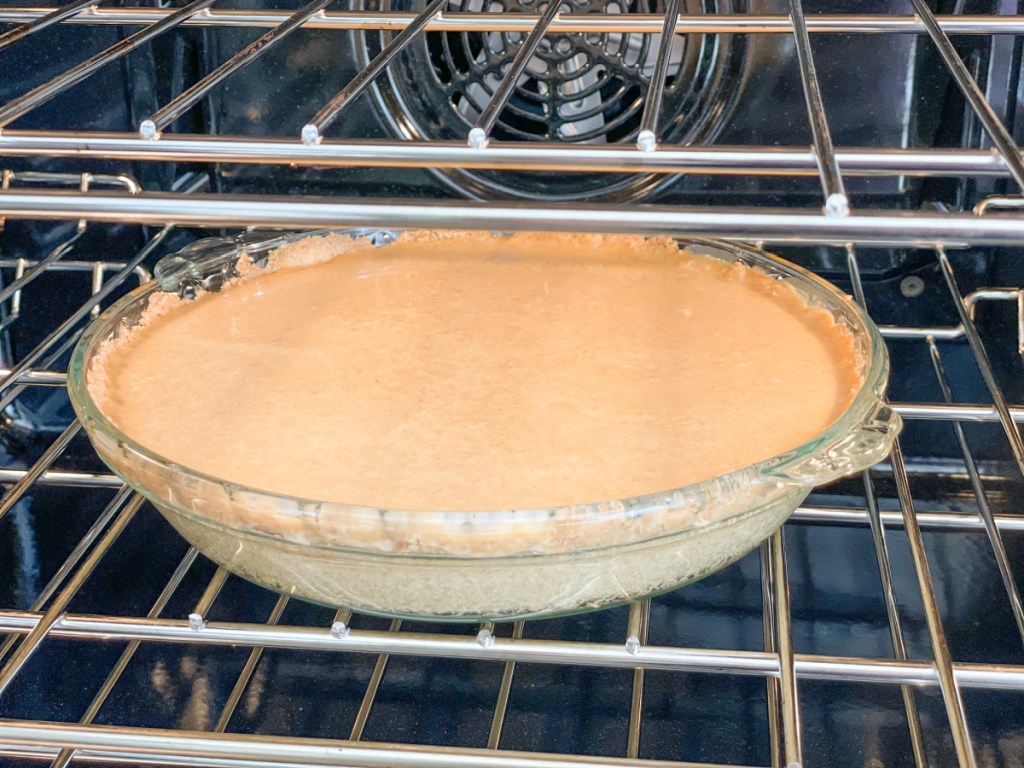 ---
yield: 8 SERVINGS
prep time: 15 MINUTES
cook time: 55 MINUTES
total time: 1 HOUR 10 MINUTES
This delicious pumpkin pie is full of flavor without tasting low carb, and so easy to make!
Ingredients
For the crust:
For the filling:
2 teaspoons pumpkin pie spice
2 teaspoons vanilla extract
3 eggs
3/4 cup heavy whipping cream
Directions
1
For the crust:
Preheat oven to 325 degrees. Combine almond flour with sweetener, and mix in melted butter until you get a coarse, crumb-like texture.
2
Press the mixture into the bottom of a pie pan and up the sides. Add foil around the edges of the crust to prevent browning. Bake at 325 for 15 minutes. Remove from oven and let cool for at least 10 minutes before adding the filling.
3
For the filling:
In a medium mixing bowl, briefly mix together pumpkin puree, pumpkin pie spice, sweetener, and vanilla extract. You can hand whisk or use an electric mixer.
4
Add eggs and mix until well combined. Then mix in heavy whipping cream.
5
Pour the mixture on top of the crust. It will be a little runny, but don't worry.
6
Bake at 325 for 40 to 45 minutes. Cover the edges with aluminum foil if the crust starts to get too brown. The pie is done when it's set but still slightly jiggly in the center. Let the pie cool completely before slicing. It's best the next day after it's chilled in the fridge overnight.
Additional Notes
Don't be alarmed by the high total carb count! Fiber and erythritol (the main ingredient in Swerve) do not affect blood sugar in the same way that regular carbs do, so we subtracted them from the total carb count. You'll see that the net carbs are much lower once you remove the sugar alcohols and fiber.
Nutrition Information
Yield: 8 slices, Serving Size: 1 slice
Amount Per Serving: 300 Calories | 26.9g Fat | 22.6g Total Carbs | 3.6g Fiber | 2.7g Sugar | 13.5g Sugar Alcohol | 7.2g Protein | 5.5g Net Carbs
---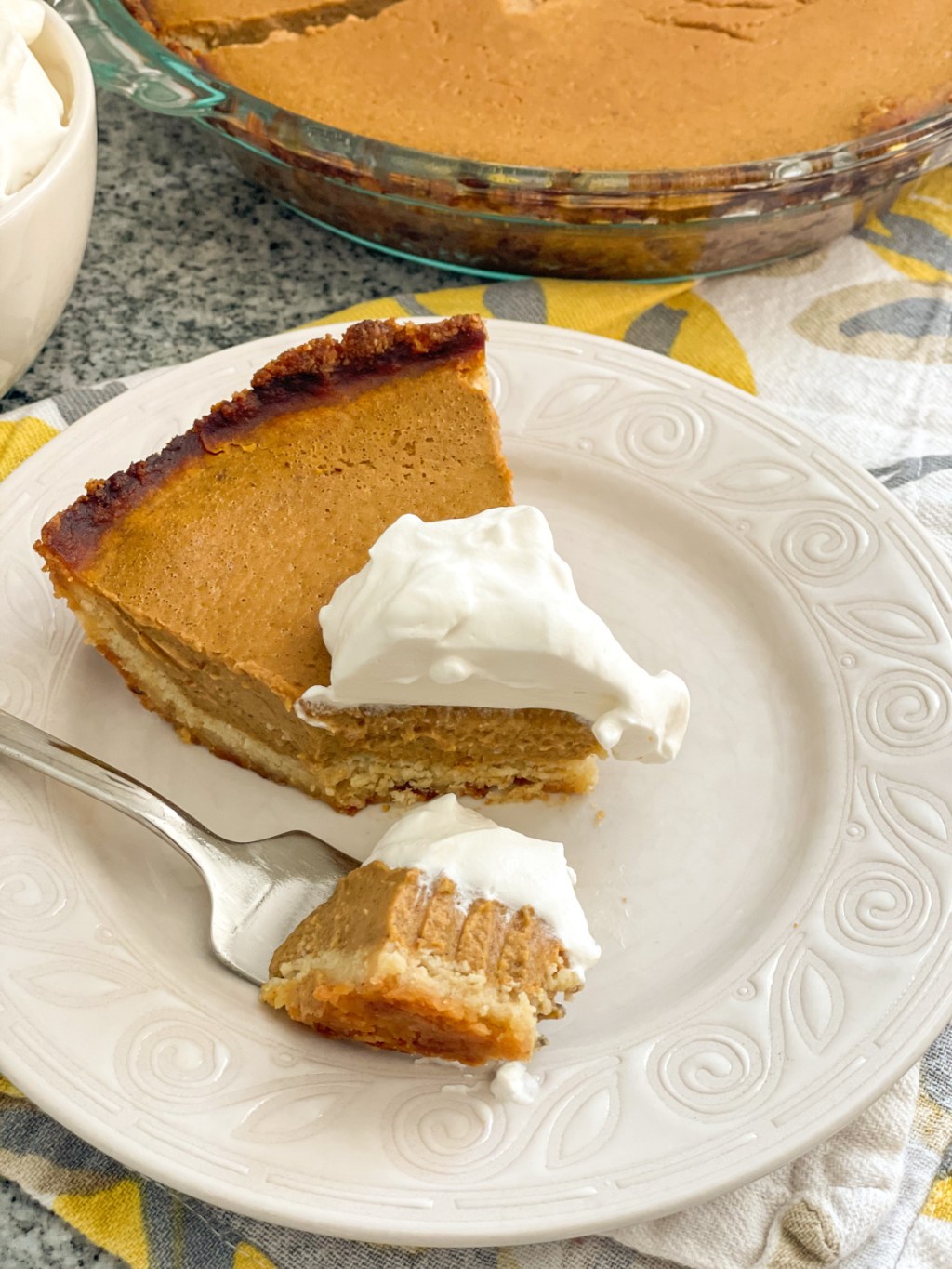 Tips for making the BEST keto pumpkin pie:
This simple 3-ingredient crust is a breeze to make using almond flour, and it tastes delicious! Just press the mixture into a pie pan and bake – it's so EASY!
Cover the sides of the crust with foil once it starts to brown during baking so it doesn't burn. The pumpkin filling caramelized around the edges of my pie, that's why the edges look a little darker.
I prefer to sweeten baked keto desserts using Swerve, and this Swerve confectioners sweetener does a great job of mimicking traditional powdered sugar! If you like sweeter desserts, increase the amount of sweetener to 2/3 cup.
If the pie filling seems a little runny, don't worry, it'll set up after baking and cooling!

Luscious & creamy keto pumpkin pie 🥧
Add some homemade keto whipped cream if desired for serving, and you'll have a yummy keto dessert! It's something you can be proud to serve this Thanksgiving and throughout the entire fall season.
My family LOVES pumpkin pie and they really enjoyed this keto pumpkin pie version. My kids didn't even ask what was in it, they just ate it right up. YUM!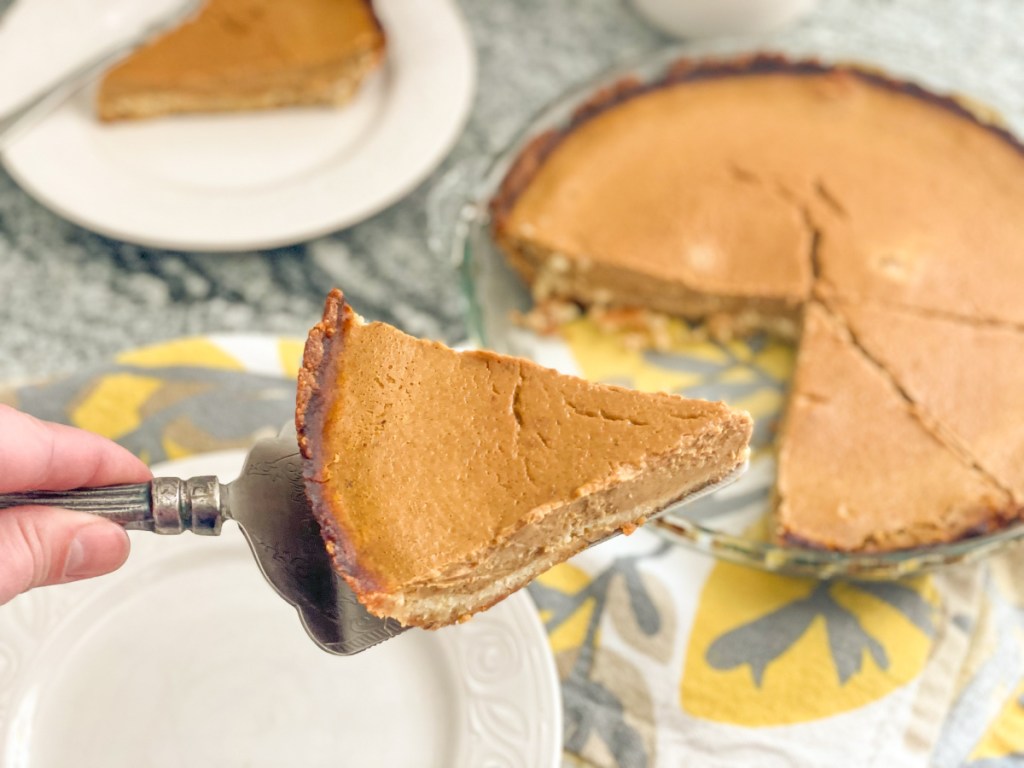 Here's what my Hip sidekick Emily thought about this recipe:
"This pie was so easy to make! Yum! For some reason, I've always been intimidated by making pumpkin pie but no issues with this recipe. I love the rich, creamy texture with the pumpkin flavor. It's the perfect fall dessert. Don't skimp out on the whipped cream either!"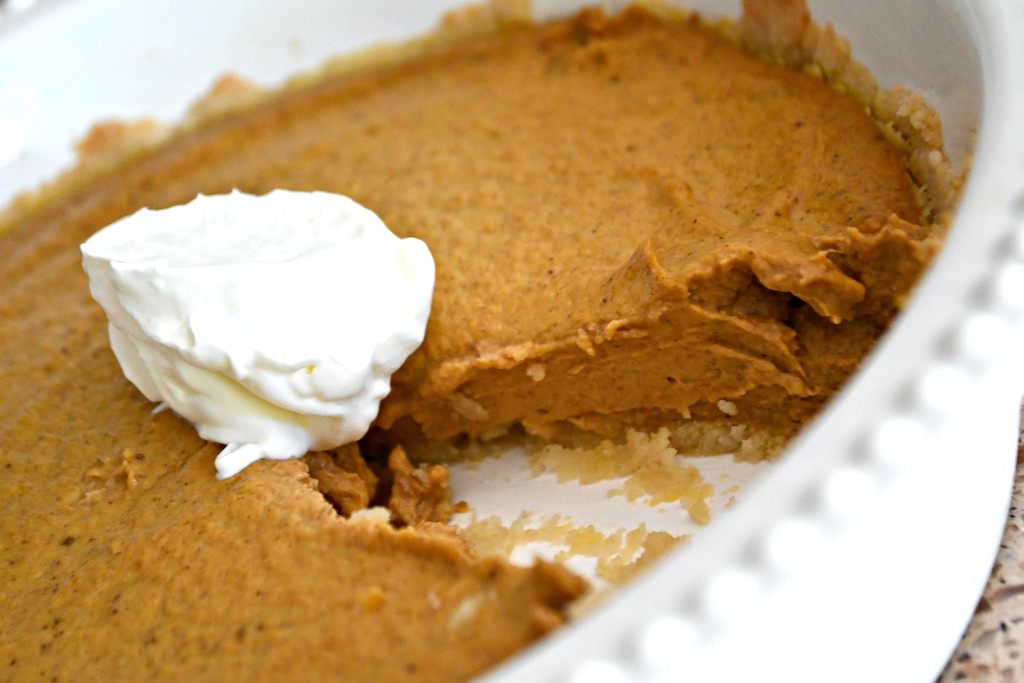 Here's what my teammate Jenna said about this keto pumpkin pie:
"Oh my gosh, this keto pumpkin pie is so good! The directions were easy to follow and this turned out so amazing. The filling is so rich and the crust flavor is fantastic! The ingredients are so simple, and I especially love the simplicity of the crust, but I just need to make a note next time to use some foil on the edges once the crust starts to brown.
There was no aftertaste at all (which can happen with keto sweeteners) and the crust reminds me of a pie my mom makes every year for Christmas. Keto ice cream would be yummy with it, too!"
---
Keep the fall flavors flowing with this keto Pumpkin Spice Latte recipe!