Keto Queso Dip—A Cheese Lover's Paradise!
Chip after chip, we can't get enough of this keto queso dip!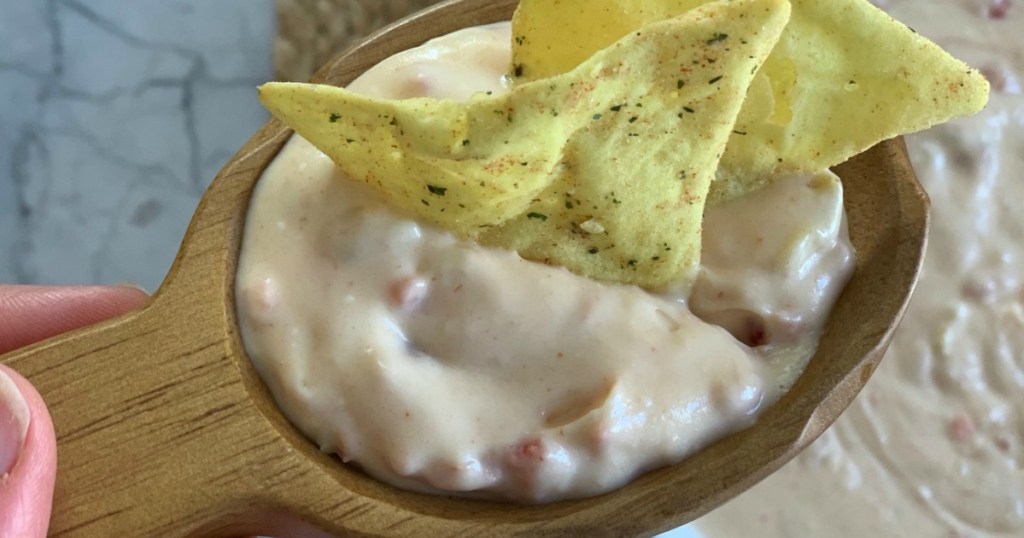 I could eat this keto queso dip on pretty much anything!
Dippity-dip-dip, who needs those carb-heavy tortilla chips! Seriously, you won't miss the traditional corn chips when you dive into this keto queso. It's SUPER yummy on raw veggies and pork rinds – or to boost your protein intake, dunk little smokies sausages or fajita-style chicken and steak into this cheesy deliciousness!
If you are craving chips with your queso, we recommend Quest Tortilla Style Protein Chips!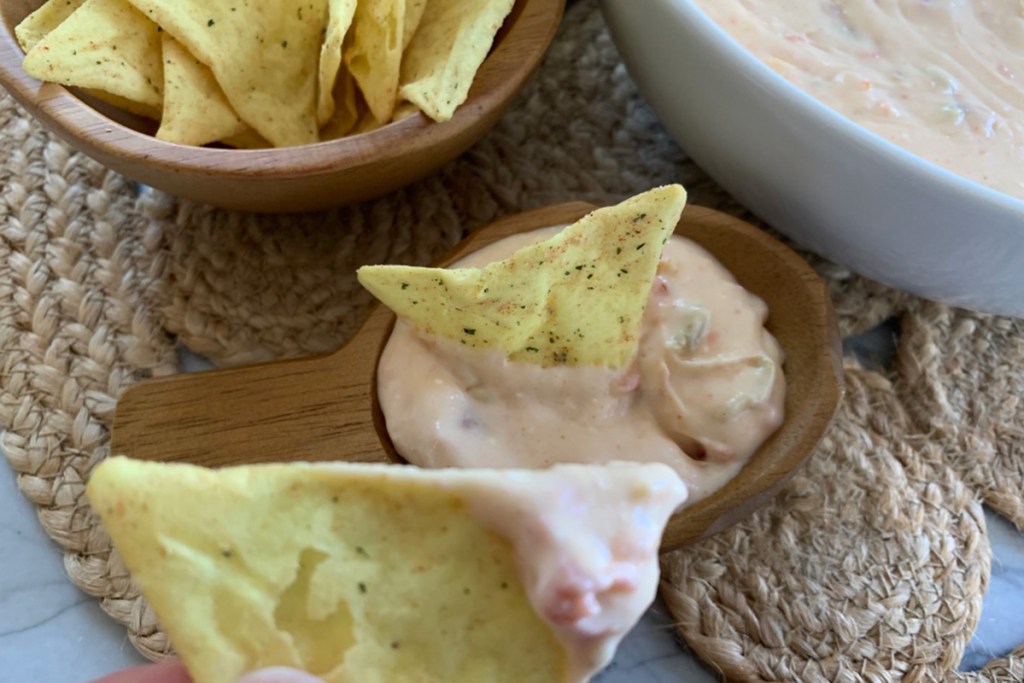 This yummy keto queso is super easy to make!
Talk about an entertainer's dream dip. Whip up a batch of this melty Mexican cheese dip in less than 15 minutes. What's more, it's insanely fabulous served at room temperature. Unlike many queso dips that must be served warm, this killer queso stays creamy and dippable without the need for heat. Double win!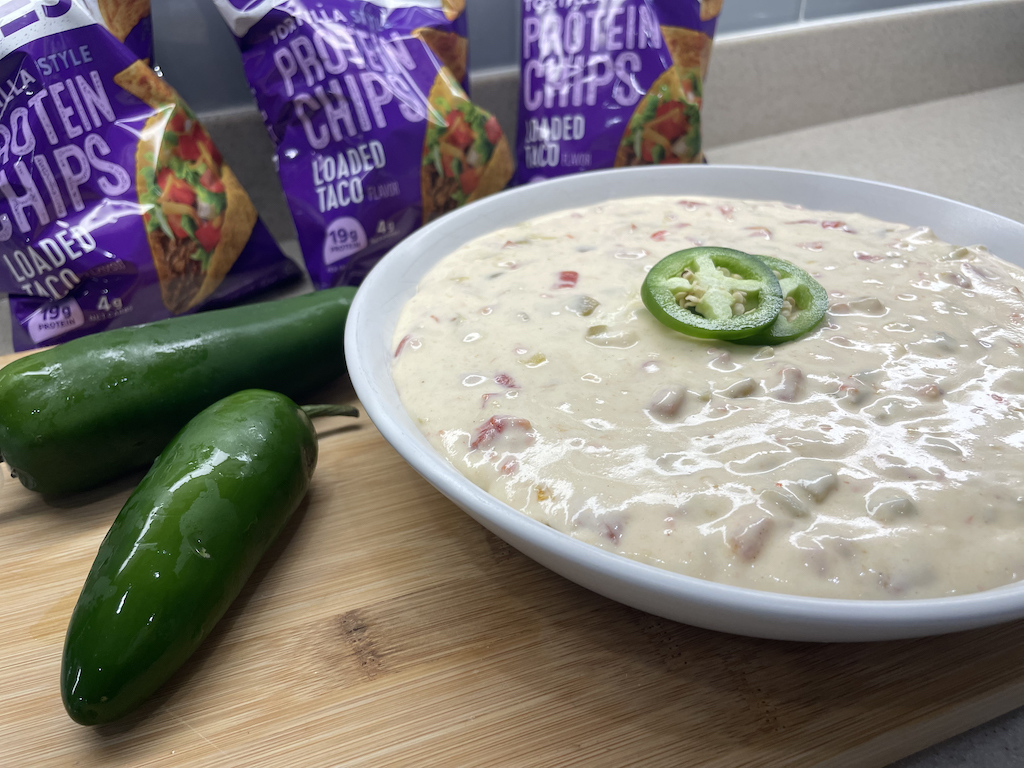 Hip helpful recipe tips for making keto queso:
Be sure to shred the cheese at home. Pre-shredded cheese includes anti-caking agents that may affect how well it melts and incorporates into the cream sauce.
Easily drain the canned tomatoes (and green chiles) using my favorite method. Open the can completely, then take the lid portion that's been removed & put it back inside the can so that it sits on top of the tomatoes. Press the lid down onto the tomatoes and flip the can upside down. Continue pressing the lid against the tomatoes until all the liquid has drained out.
Add a few shakes of cayenne pepper or an extra splash of hot sauce to turn up the heat on your keto queso. 🌶️
If you LOVE spicy, swap the Monterey Jack cheese with Pepper Jack instead!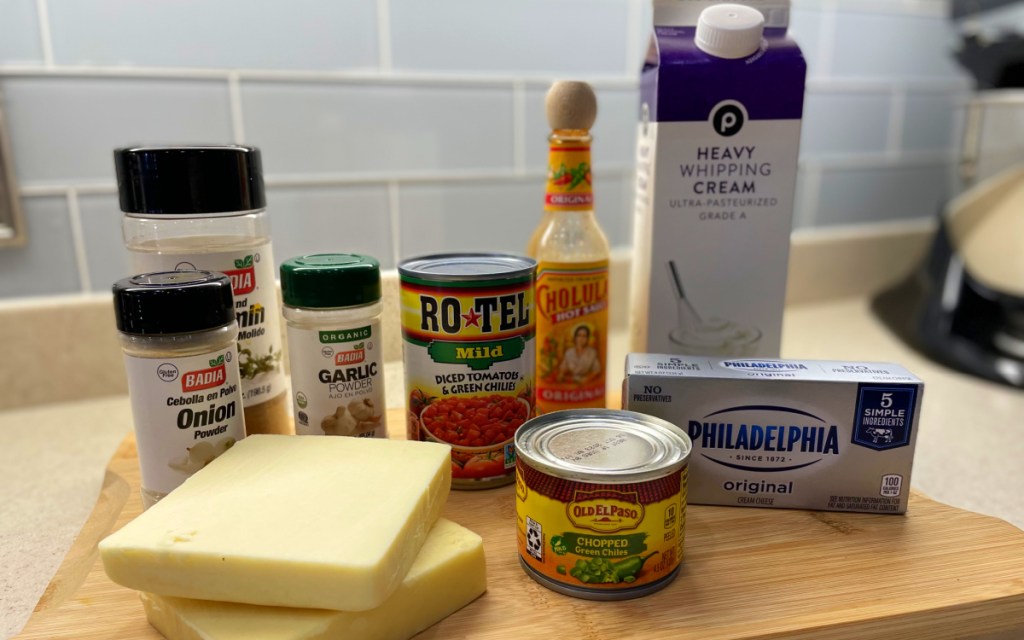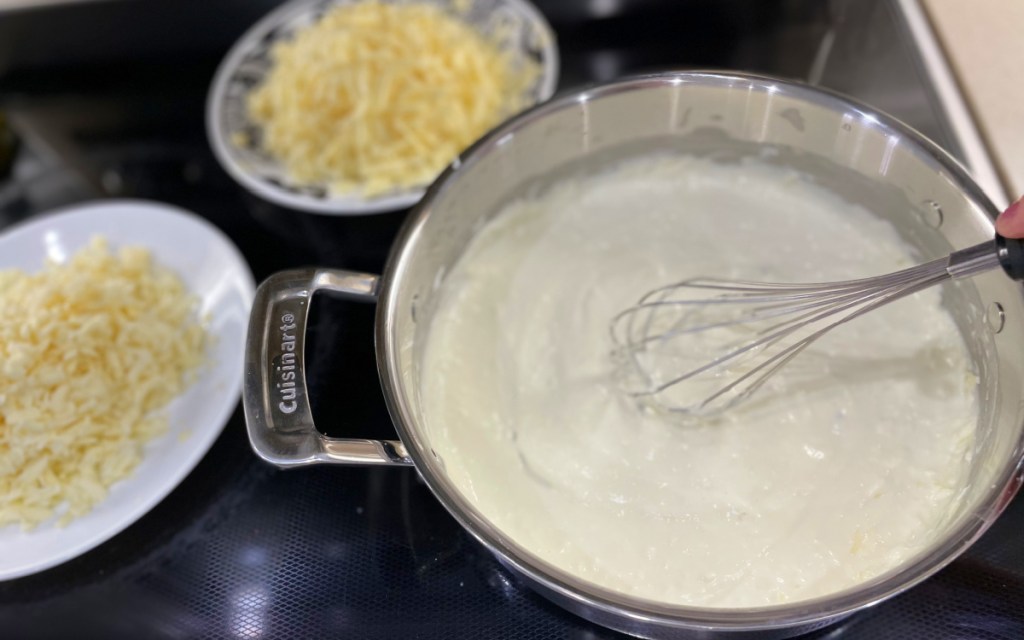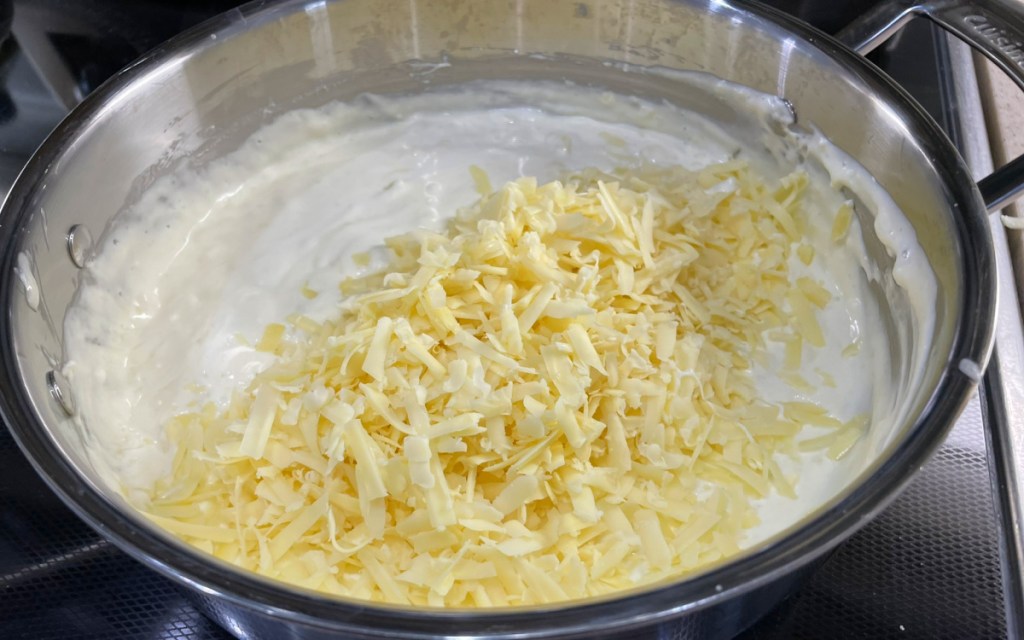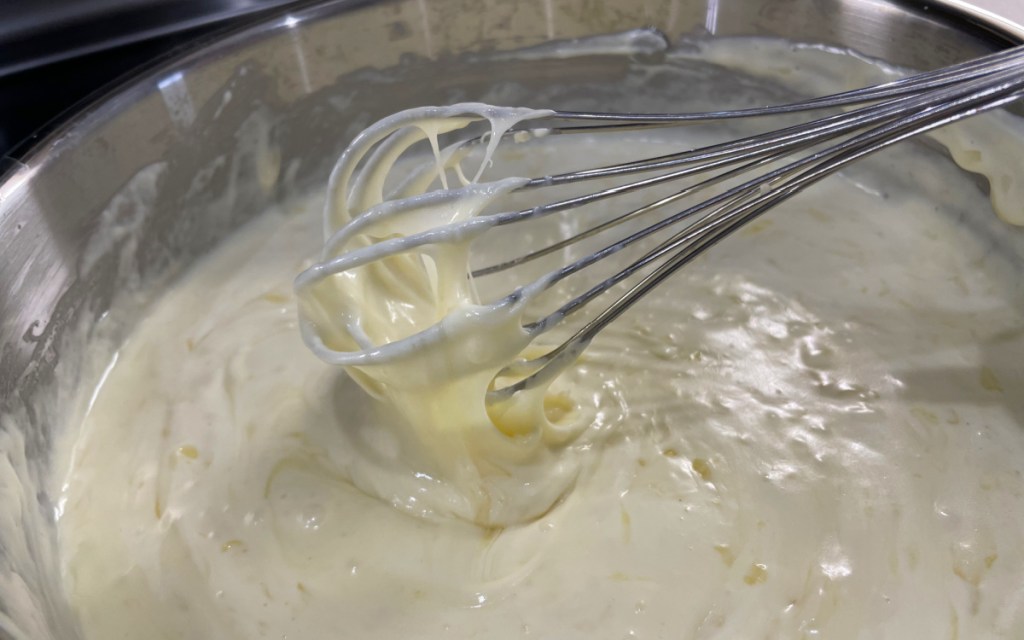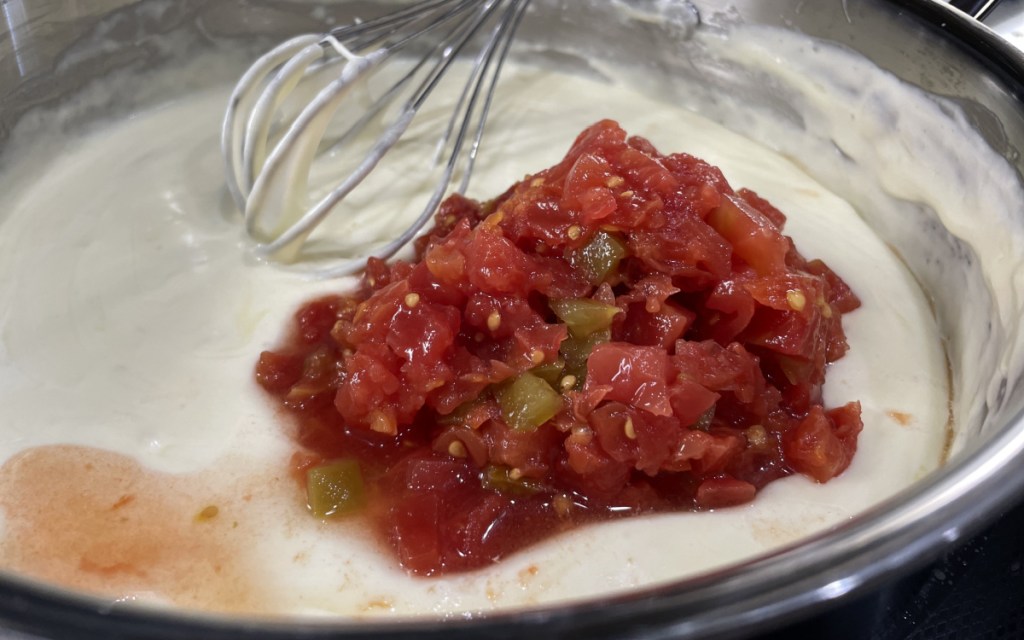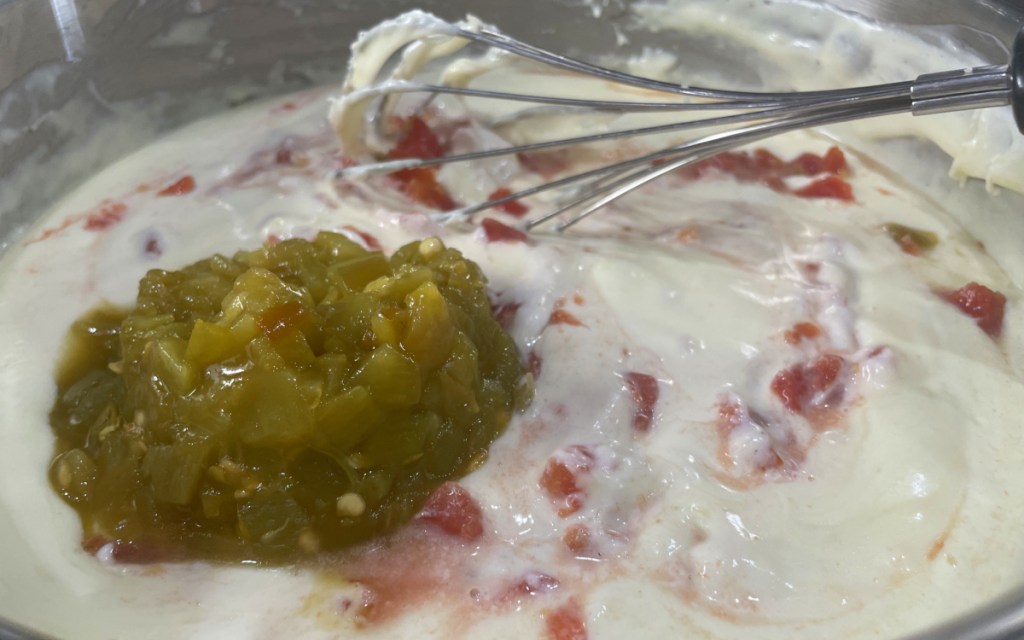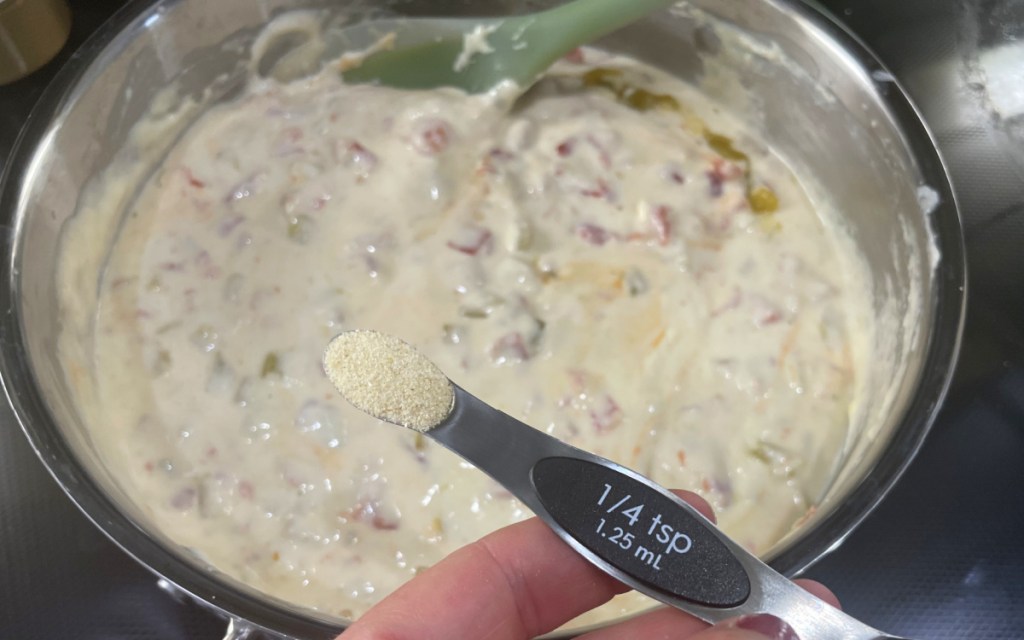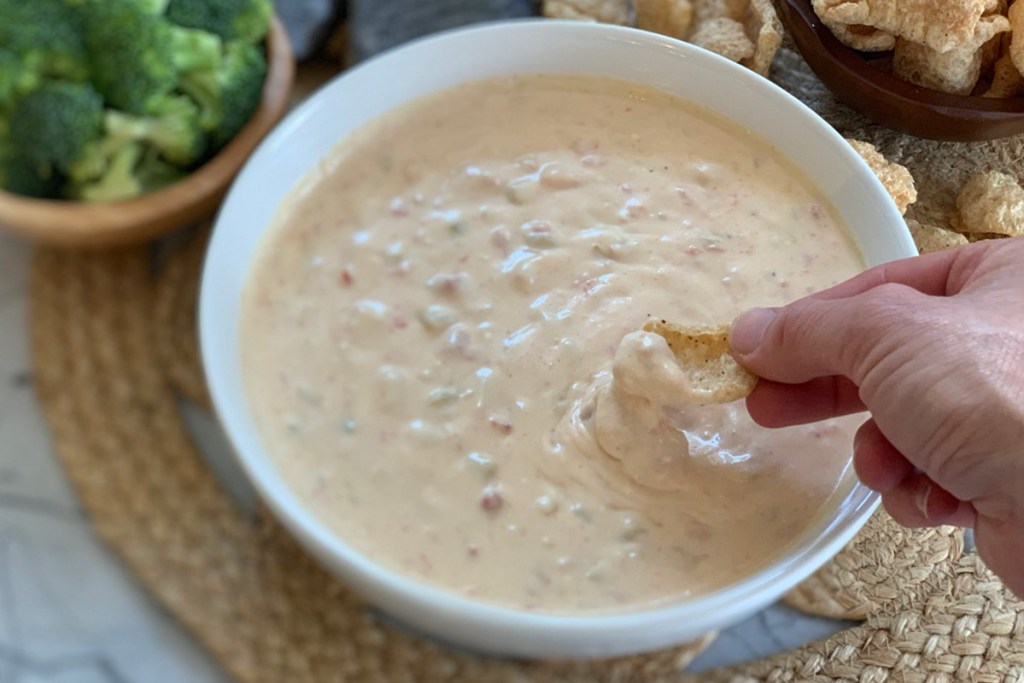 ---
yield: 16 SERVINGS
prep time: 5 MINUTES
cook time: 10 MINUTES
total time: 15 MINUTES
Warm, zesty, and melty dip—welcome to cheese lover's paradise!
Ingredients
1 cup heavy cream
1/2 cup or 4 oz. cream cheese, softened and at room temperature
2 cups freshly shredded Monterey Jack cheese (8 oz. block)
2 cups freshly shredded sharp white cheddar cheese, or your preferred cheddar (8 oz. block)
10 oz. can Rotel diced tomatoes and green chiles, drained
4 oz. can chopped green chiles (mild), drained
1 teaspoon hot sauce, or to taste (I use Tapatio)
1/4 teaspoon garlic powder
1/4 teaspoon onion powder
1/4 teaspoon cumin
Directions
1
Warm heavy cream over low-medium heat for 2-3 minutes, stirring often. Add softened cream cheese. Whisk until cream cheese is fully melted and smooth. Add shredded cheese and continue whisking until the cheese has fully melted and has a creamy texture.
2
Remove saucepan from heat.
3
Add Rotel tomatoes, green chiles, hot sauce, and spices. Whisk well until sauce is creamy, smooth, and there are no lumps.
4
The queso will thicken as it cools. You may serve it warm. However, this queso dip is also fantastic at room temperature. Serve with veggies, pork rinds, or your favorite keto-friendly chips.
5
Store in the refrigerator for up to a week. Reheat leftovers on the stovetop or in the microwave. Enjoy!
Nutrition Information
Yield: 16 servings, Serving Size: 1/4 cup
Amount Per Serving: 187 Calories | 16.9g Fat | 2.6g Total Carbs | 0.4g Fiber | 1.2g Sugar | 7.5g Protein | 2.2g Net Carbs
---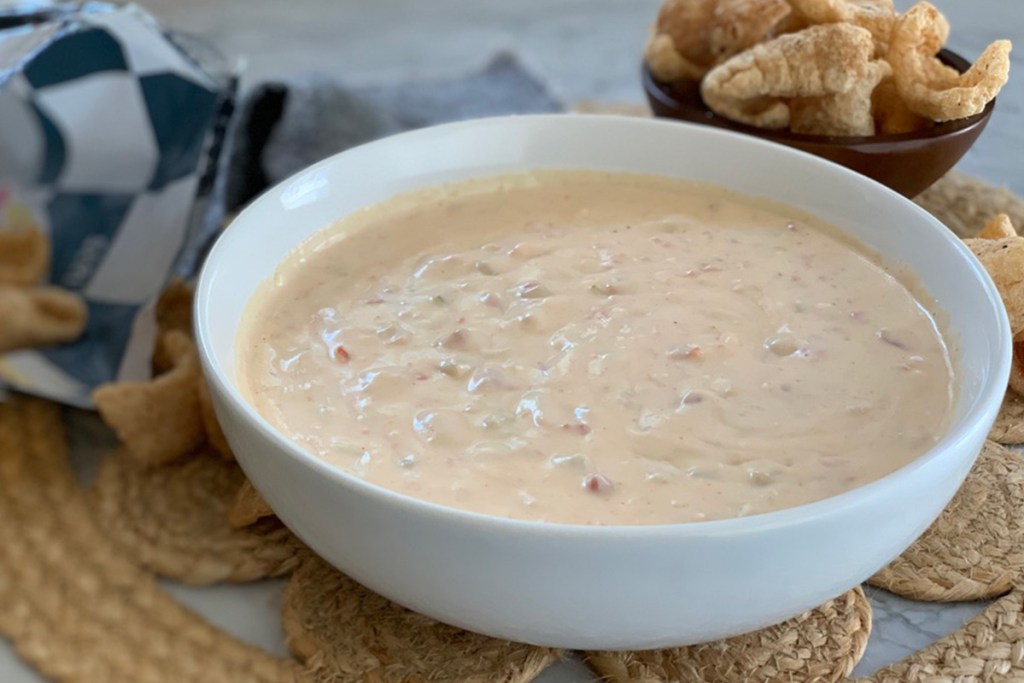 The perfect questo does exist!
Keto or not, everyone's going to be raising to the kitchen to try this. It's the perfect dip for gatherings and celebrations. The creaminess blends perfectly with the kick of spice. 🤤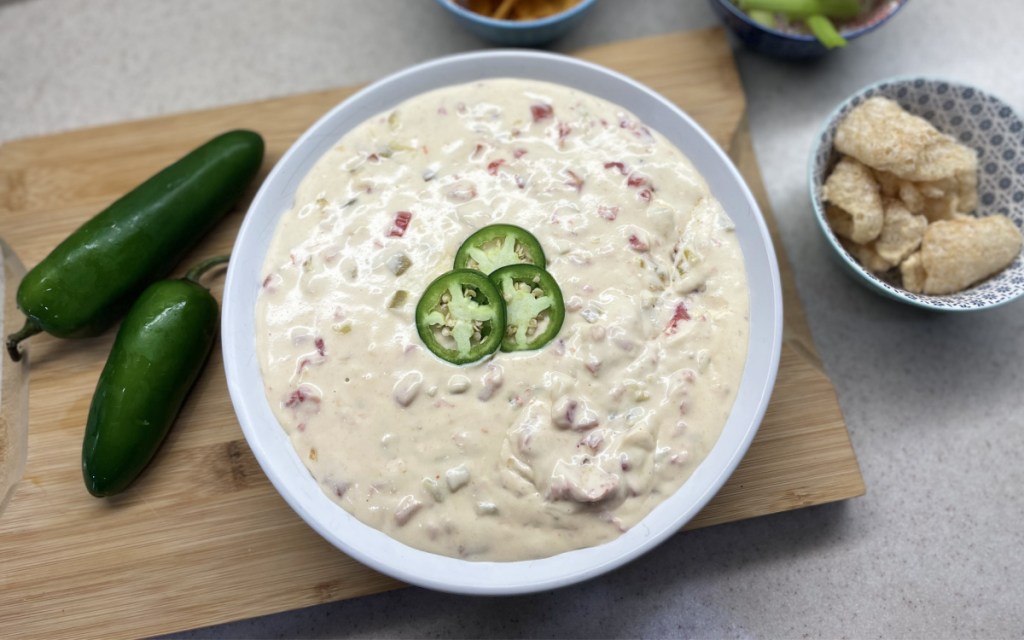 My sidekick Erica tried this keto queso dip, and here's what she had to say:
"This is seriously the BEST keto queso I have ever had in my whole life! Not only is it keto, but it is so so GOOD and easy to make. I especially love the chilis and Rotel tossed in. It makes the whole nacho dip come together. I paired it with some Quest nacho chips, plain Pork King Good pork rinds, and celery – all of them tasted awesome together!"
---
For another easy crowd-pleaser, try our keto spinach dip!